Your company can have the most innovative, unique, useful, and affordable product in the world. However, without proper marketing tactics, your product is worthless. The same rings true in the eCommerce industry. As a matter of fact, eCommerce advertising already puts the whole marketing ballgame in the lead in the first place. The fact that an eCommerce business already has a great deal of online presence puts it ahead of the offline competition in terms of marketing.

What is eCommerce Advertising?
In a nutshell, eCommerce advertising is another facet of marketing wherein you drive people at the top of the sales funnel to the bottom. That means, get prospects to turn into paying customers.
Since some eCommerce businesses only have their online websites to garner sales, landing pages across all your eCommerce ads are very important. eCommerce marketers can also use strategic marketing tactics like social media marketing, SEO (search engine optimization), PPC (pay per click), email marketing, influencer marketing, or affiliate marketing.
Ecommerce advertising campaigns drive traffic to your online website, have customers buy from your online store, and retain paying customers afterward. Ecommerce marketing is undoubtedly an effective tool to keep those shopping carts full.
Yes, it does sound a lot like digital marketing. Yet, they differ one way or another, so make sure to avoid advertising mistakes that can hinder sales. For instance, eCommerce marketers won't be able to take advantage of geotargeting on Facebook because they don't have a physical storefront. That said, one thing that's primarily important in eCommerce advertising is graphic design.

Importance of Graphic Design in eCommerce Advertising
I'm pretty sure you've purchased a thing or two from a retail store and an online store at one point in your life. It's safe to assume that shopping from an online store has limitations.
For one, you can't touch and examine the product in person. Secondly, you won't be able to fit the right sizes if you're shopping for clothes. Or figure out the exact product material, say, if you're shopping for bedsheets. This alone gives some conservative shoppers hesitation about buying from an eCommerce site.
Overall, eCommerce websites depend on imagery to capture the customer's attention. Since it's a highly-visual enterprise, your eCommerce ads and website should have the right design elements that go into the product images, videos, animations, and more.
Moreover, successful eCommerce marketing will not only rely on high-quality design, color palettes, placement, typography, and patterns also need to mesh well together for customers to notice.
When crafting your eCommerce advertising plan, focus on excellent graphic design. While you can certainly find instant gratification from online design maker applications, these platforms lack personalization. Graphic designing services such as Penji can offer designated professional designers who know the ins and outs of a particular niche.
Penji is a fast-growing unlimited graphic design service that ensures their clients are happy by offering unlimited marketing or design materials on websites, apps, Instagram posts, Facebook Ads, Google Ads, blog graphics, email banners, or any custom marketing material you can think of.
Through a flat monthly rate, you can also enjoy unlimited revisions that Penji would be glad to do for you. They also want only the best partnerships with their clients, so if you're no longer happy, you can cancel your subscription anytime with no questions asked.

Design Elements in eCommerce Advertising
The goal of eCommerce advertising is to entice customers through visuals or product descriptions. Nevertheless, there are other key elements that you need to consider when structuring your eCommerce marketing approach. Here are five of them.

High-Quality Images
We really can't reiterate this enough. Your eCommerce business will depend on how you market your products through images or videos. Of course, customers would be inclined to buy from an advertisement with superior images. The images should:
Be bright and colorful

Feature shots from all angles

Be distinct from the background color to pop out

Have images of happy people

Have the right size for the specific ad type
The Sill believes "Plants make people happy," and you can instantly feel that through this particular ad, which is an excellent example of letting that high-quality image pop.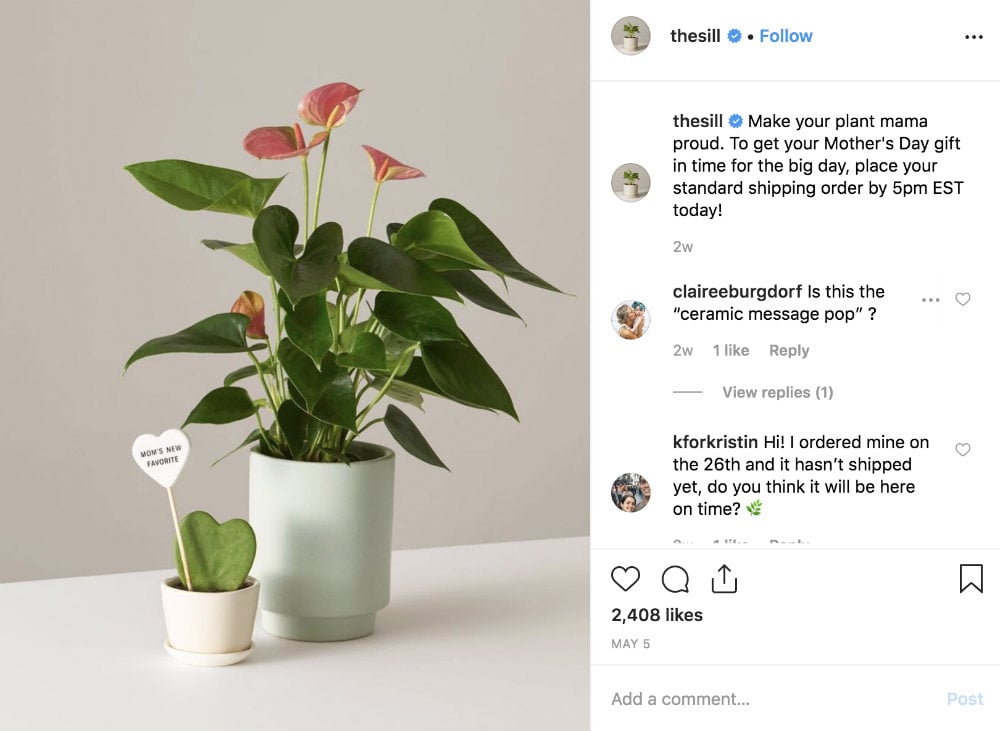 Complete Product Descriptions
As mentioned, aside from your images, your product descriptions are what will drive those customers to fill their shopping carts. Always ensure that you give accurate and complete descriptions. This is to make sure customers don't have to guess whether this product is this or that.
Mulberry gives an overview of its products, detailed descriptions, and the material type, which is essential in an apparel eCommerce store.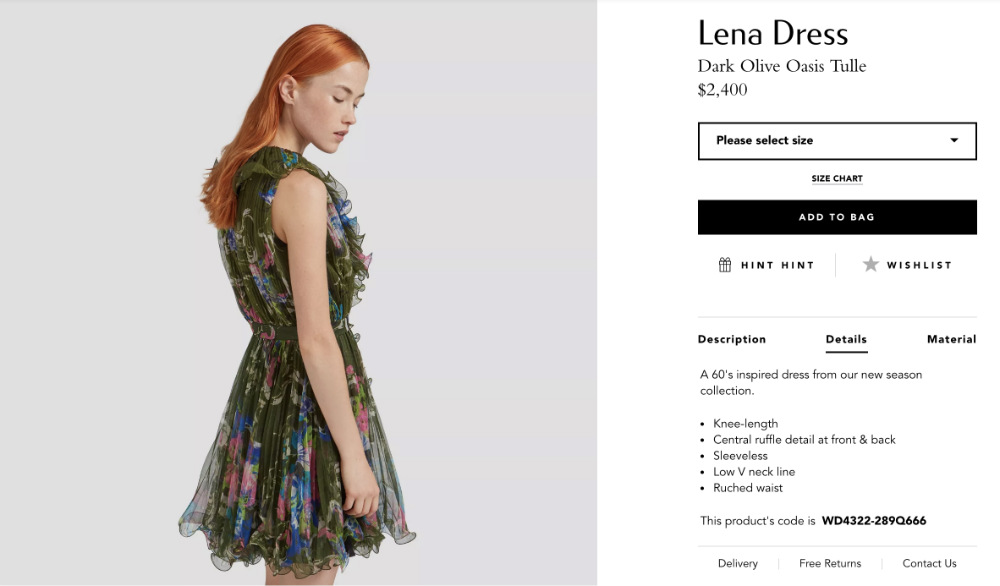 Search Tool
Your eCommerce website should prioritize user-friendly navigation at all times. If you're a company with more than 50 kinds of products, make it easy for customers to find what they're looking for through a search tool.
The thing I like about Storm London's search tool is that it pops up in the middle of the page where you can enter your query instead of typing it just beside the icon in one corner.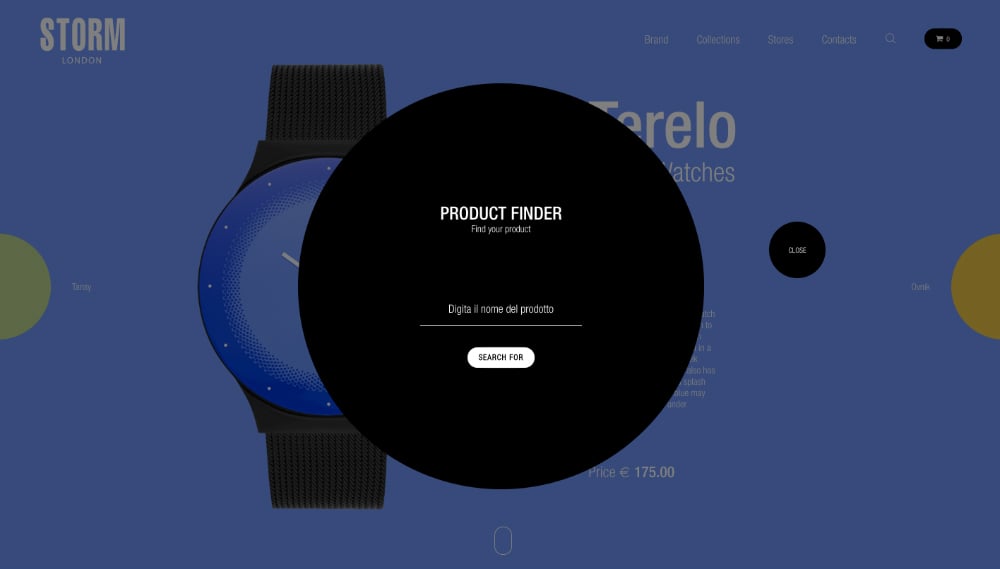 Call-to-Action Buttons
Your eCommerce advertising would be no good without call-to-action buttons. Put them in conspicuous positions to urge customers to buy your product. Also, have fun with it.
Two Chimps Coffee's overall website design is unique, and their call-to-action buttons are playful like "Show me the coffee" or "Gimme some." You almost can't say no to that!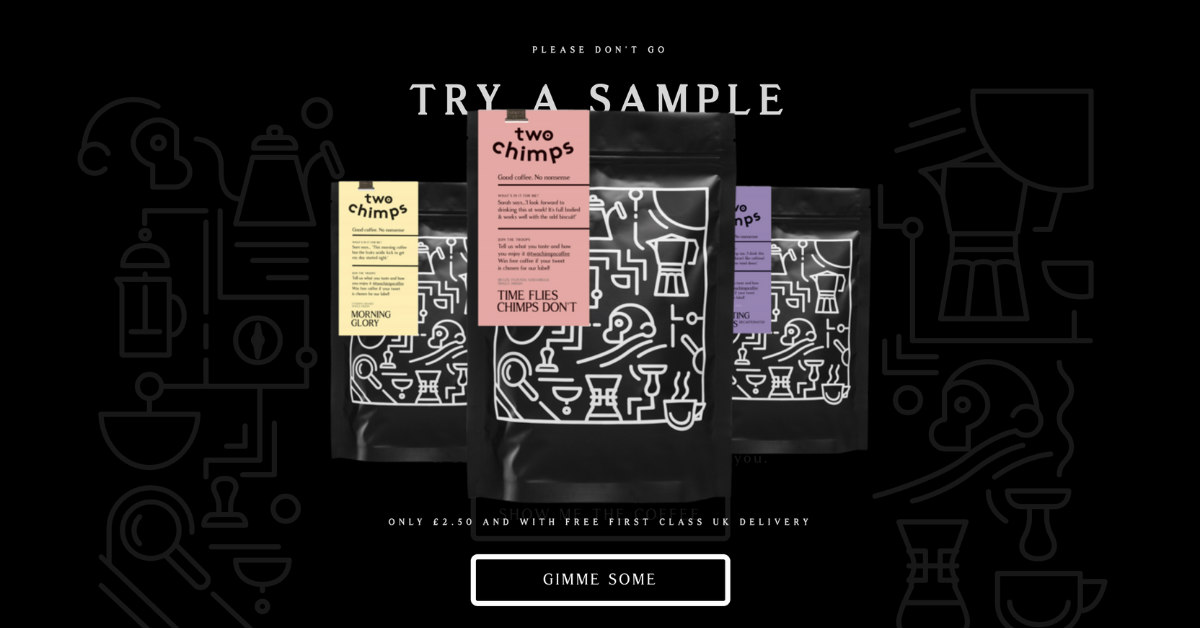 Easy Checkout
Whether you're doing eCommerce advertising on or off your website, a smooth checkout process is vital so customers will never abandon their carts. For instance, if you're optimizing Instagram shopping features, you can give them a better shopping experience on the app itself without having to leave the platform. You can also incorporate your website's link on every ad, so they always end up on your eCommerce store. Once they're there, make sure they have uninterrupted shopping experience by allowing them to add or remove items in their carts easily.
Sierra Designs is a perfect example of effortless, no-distraction checkout simplicity. They use the breadcrumbs navigation, so you'll know which page you're at. Plus, they even let you estimate the shipping fees according to your state. This is a brilliant way to prevent cart abandonment.