In this modern day and age, eBooks replaced regular books like how Netflix used DVDs. The eBook is more accessible to access, distribute, and store than printed books. Statista projected that the number of eBook readers will reach 1.12 million users by 2027. This is why eBook creation tools are in demand now. Check out this guide because we'll help you choose the best eBook maker to produce the perfect eBook.
1. Blurb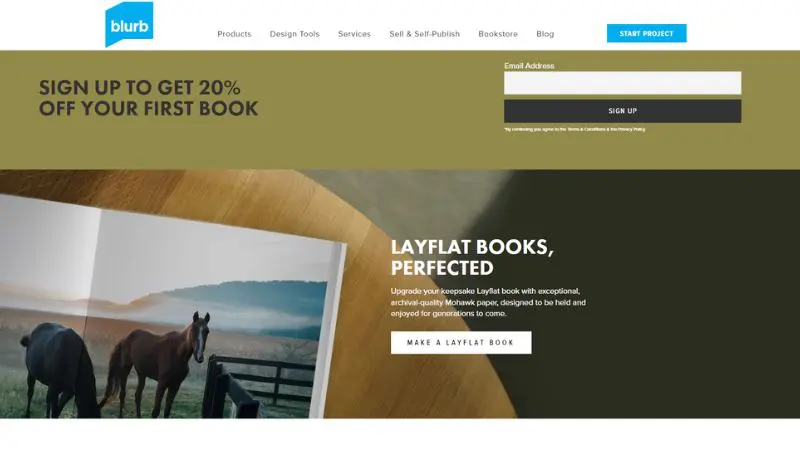 Blurb is an eBook creator and an eBook publisher too. Eileen Gittins founded the company in 2005. The team includes designers and developers who are passionate about telling life stories.
Key Features:
Publishing and physical printing support
Display books on Blurb's bookstore
Help with many books, including children's books, cookbooks, etc.
Professional quality eBook design editor
Popular eBook formats support
A pdf format eBook costs $4.99, while a fixed eBook layout with iPad supports c $9.99.
2. Canva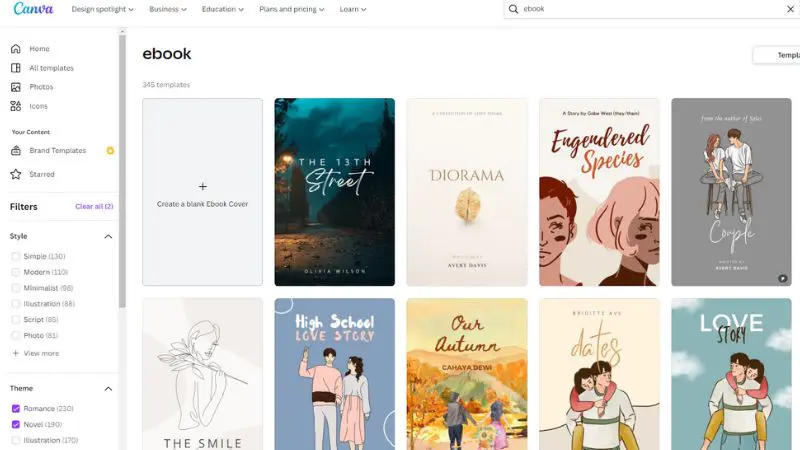 Canva is an online design software that has become highly in demand for making design accessible to all, regardless of background or skills. It is famous for image editing and social banners. Aside from that, It's also an excellent eBook creator that's easy to set up and use.
Key Features:
More than 1,000 templates for eBooks
Easy-to-use editor
Free plan available
Easy to share and collaborate on projects
Can add animations to eBooks
With built-in marketing tools
Canva has an excellent free plan where you can access more than 250,000 templates on their website. You can also subscribe to their paid plan, only 11.99 Euros/month (about US$11.69).
3. Visme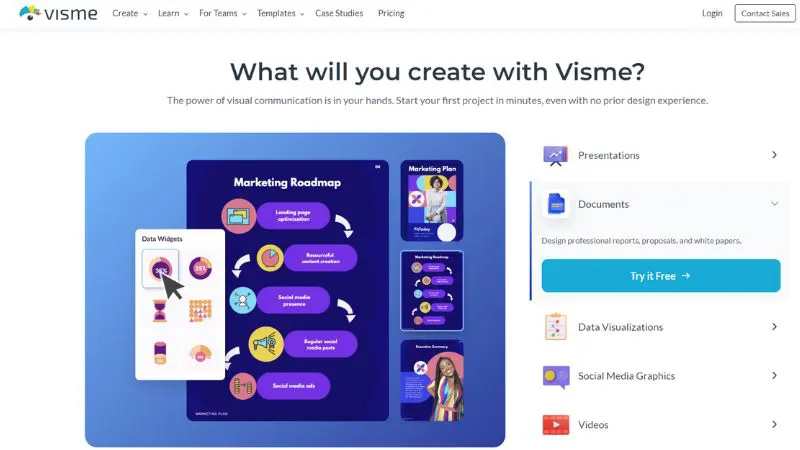 Visme is cloud-based content creation software suitable for creating eBooks. The company started in 2013 and has grown to more than 4.5 million users worldwide.
Key Features:
Easy customization settings
Allows users to create interactive books
Has premade eBook templates
Various fonts and millions of stock photos to choose from
Drag and drop editor
Visme offers a free plan that gives 100MB of storage with access to a few templates. If you want access to the complete feature package, opt for the Personal or Business plan, which will cost you $15 and $29, respectively.
4. Kitaboo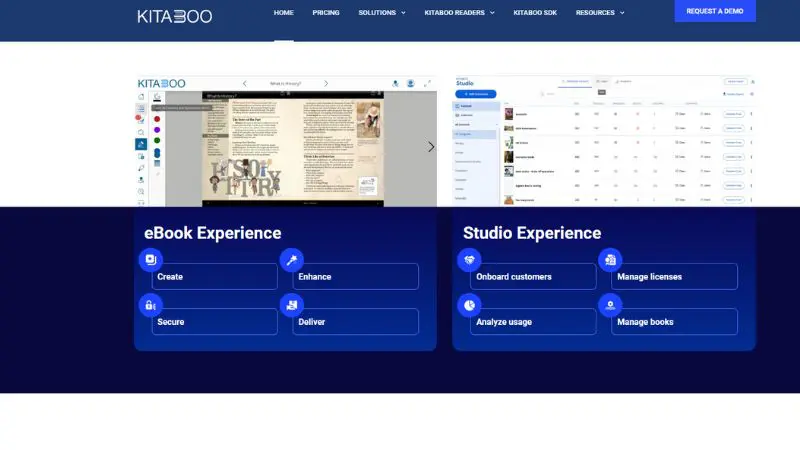 Kitaboo is another cloud-based eBook maker. It also offers digital rights management (DRM) protection. It protects your eBook from theft and online piracy.
Key Features:
Support in 25 languages
EPUB conversion support
User analytics to track book performance
Support for images, videos, audio
Supports read-aloud for easy engagement
Secure online book distribution
Kitaboo offers a free trial. If you want to access all their features, contact Kitaboo, and they'll create customized quotes depending on your needs.
5. Flipbuilder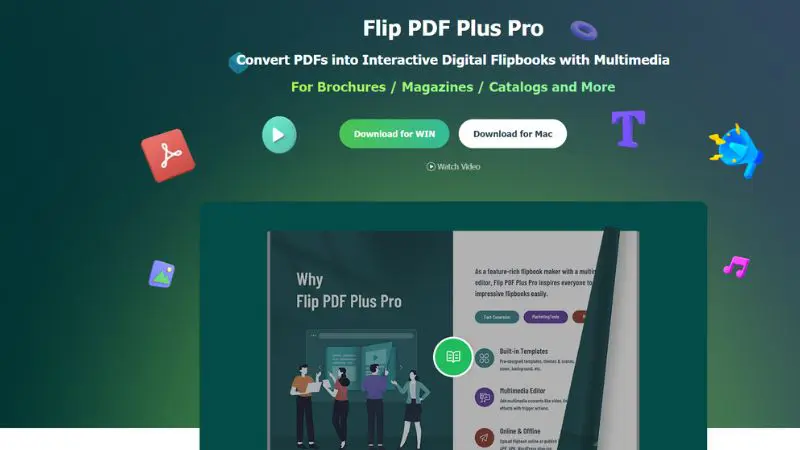 Flipbuilder is an eBook creator specializing in magazines, catalogs, and brochures. Its unique characteristic is the flipping page effect which makes eBooks more interactive. Plus, you can create a bookcase to show on your website.
Key Features:
Support for converting PDFs into magazines, catalogs, and brochures
Pre-made templates for flipbook formats
Rich media support, including animations
Mobile responsive designs
Analytics support
Publish in various forms, including HTML files, EXE, APP, APK, or WordPress plugins
Flipbuilder comes with three license options such as Flip PDF Plus ($129), Flip PDF Plus Pro ($399), and Flip PDF Plus Corporate ($1299).
6. Marq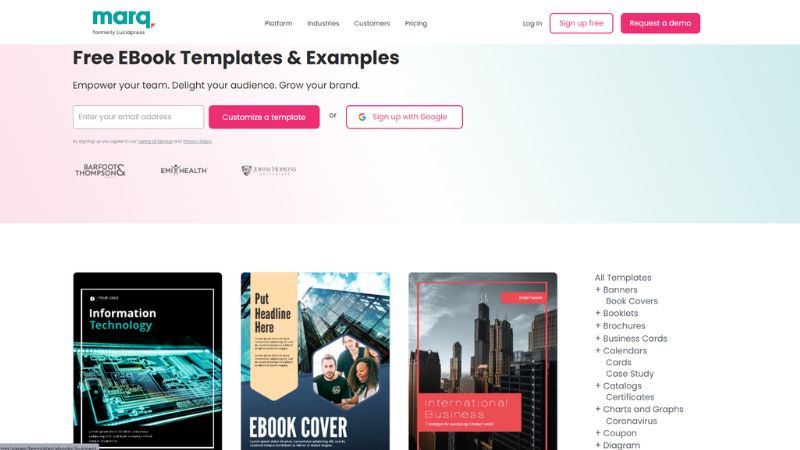 Marq (formerly Lucidpress) is a content creation website that allows you to produce eBooks. Established in 2013, Marq has an innovative user interface that is easier to use than other software.
Key Features:
Supports multiple types of printed materials
It has a Drag and drop editor.
Grants access to brand asset hub to store all your assets
Customizable templates
Marq has a free plan that allows you to create three documents per month. You can start with a free trial if you want to test the software.
7. Google Docs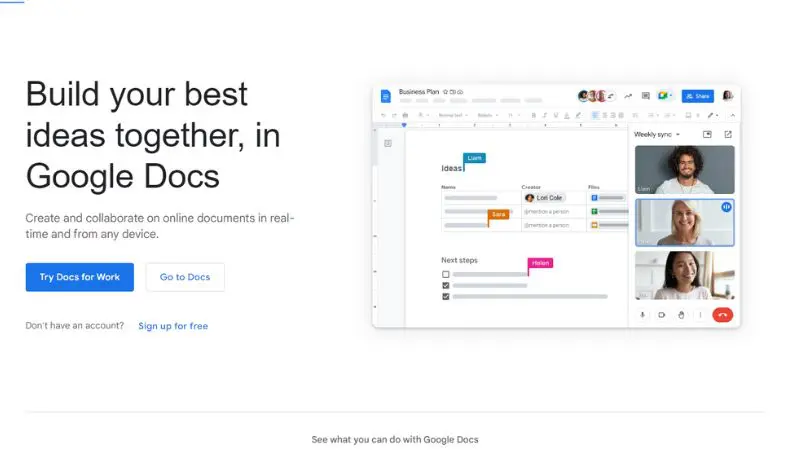 Google Docs is another example of an eBook maker. Its functions are like Microsoft Word. With Google Docs, you can save all your work on the cloud with Google Drive. You need an active Google account to get started, if you haven't done yet.
Key Features:
Unlike Microsoft Word, this word processor supports .pdf and .epub formats
Cloud-based system.
8. Beacon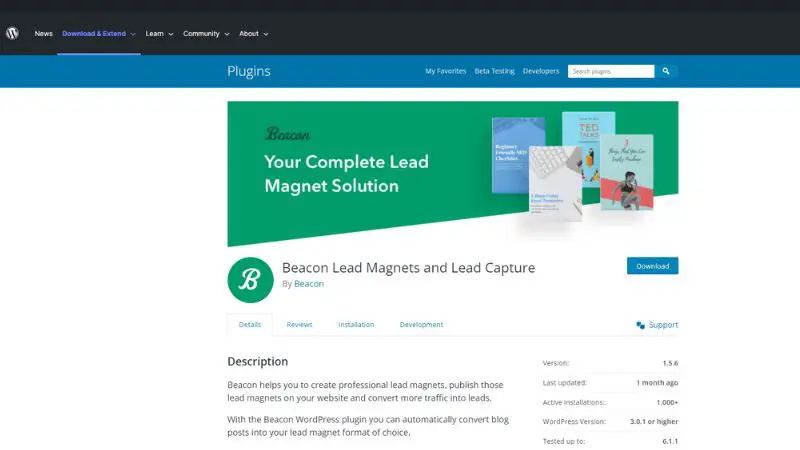 Beacon is an outstanding eBook creation software that allows you to to design lead magnets for your WordPress website. In addition, you automatically translate your articles into a lead magnet format of your choice. Beacon is a free-to-use WordPress plugin.
Key Features:
Templates are customizable
You can also create and reuse your templates.
Support for multiple lead magnet formats
Pdf download
9. Draft2Digital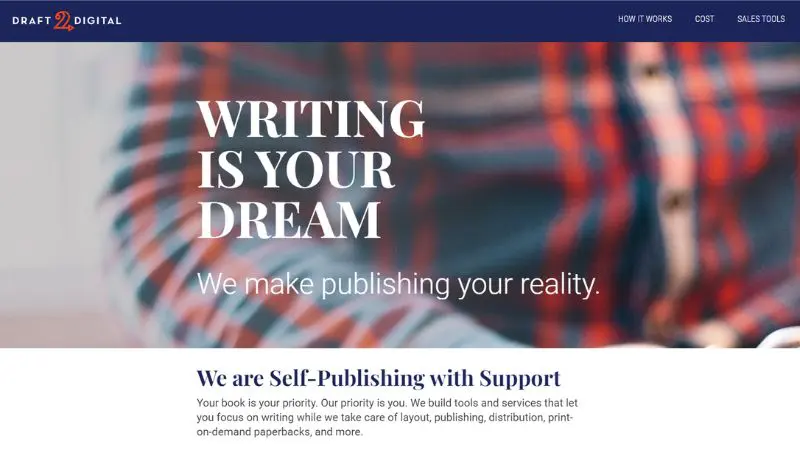 Draft2Digital is an eBook creator software that helps with layout, publishing, and distribution. The catch is that Draft2Digital doesn't charge for formatting or updating an eBook but they take a 10% cut of sales.
Key Features:
Automated eBook templates
Has designated homepages of author
Helps distribute books to all major online retailers
Manage and track eBooks with reports
Draft2Digital pays you monthly with the following payment threshold:
At least $25 for checks
At least $20 for Payoneer
A minimum of $10 for international direct deposit
$0 for all other digital payments.
10. Adobe InDesign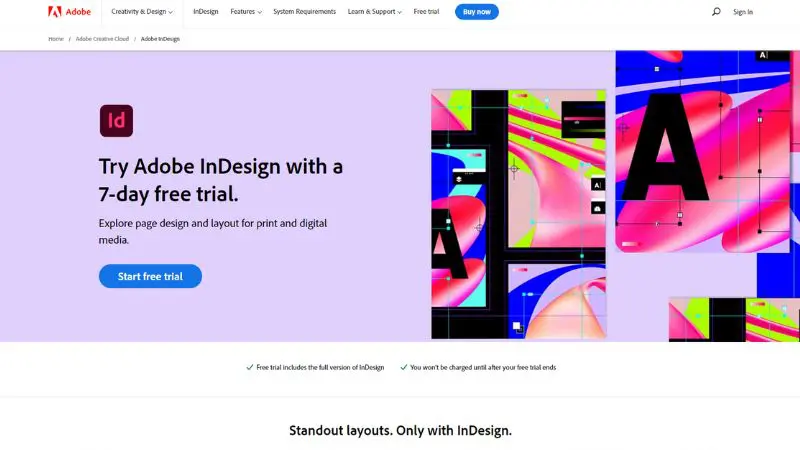 Adobe InDesign is a professional eBook creator software. The only downside is that using the software has a bigger learning curve. It is part of Adobe's creative suite, which gives you complete control over each aspect of your eBook:
Key Features:
Create stunning eBooks with complete formatting control
Work with a team for collaboration
Use thousands of Adobe fonts
Create storyboards
Publish online with AdobeInDesign
Great for making interactive eBooks
Get a subscription for the Adobe Indesign app for $20.99 per month. You can also use it as part of the Creative Cloud package amounting to $52.99/month.
Work with Penji for your eBook Illustrations
If you're reading up to this line, you've understood our brief introduction for each eBook maker to help you develop a profitable eBook publishing gig. Pick the best that suits your needs. And if you want assistance with eBook design, our talented designers at Penji can assist you in creating fantastic eBook illustrations.
Check out this demo page to learn more about Penji's unlimited graphic design service. Ready to sign-up? Just visit this link and fill out the sign-up form. You can also try our services, risk-free for 30 days!