Animals have played a big part in representing brands in their logos. Birds, in particular, are popular choices. And if you want a bird to symbolize your brand, why not use a dove to make your business unique in your industry? Learn why you should add doves to your logo. Plus, check out the fantastic dove logos our amazing Penji designers created!
Symbolism: Doves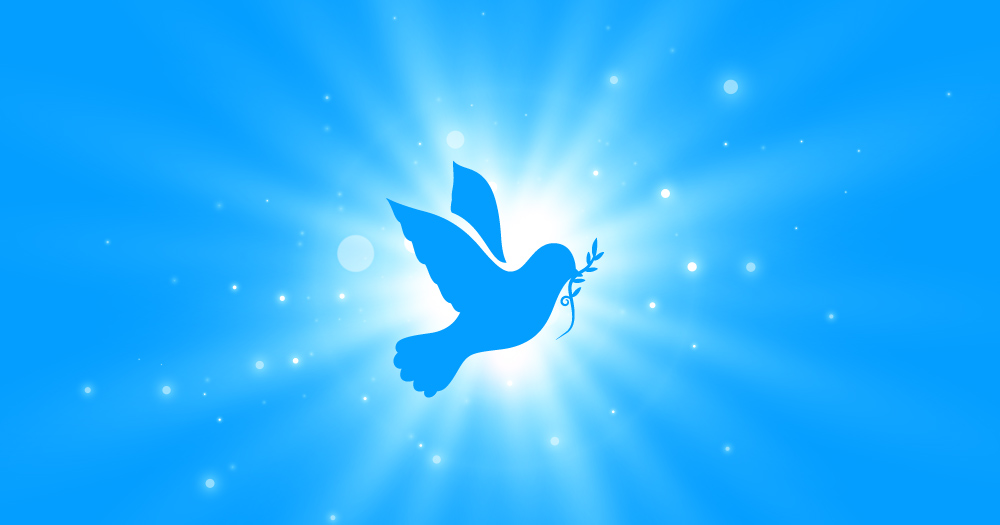 When talking about doves, peace is the word that comes to mind. But World Birds find that doves also mean the following:
Hope
Purity
Eternity
Femininity
Love
Protection
Despite its various meanings, a select few brands and organizations use doves in their logos. Of course, the most popular dove logo is the beauty brand Dove.
What To Remember When Adding Doves to Your Logo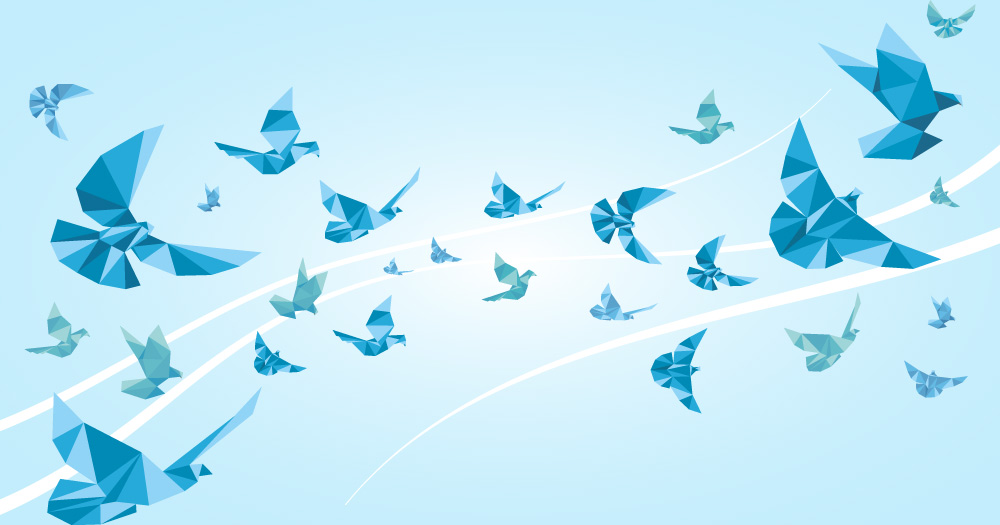 Before deciding whether or not you should add these peaceful birds to your logo, remember these five logo principles first:
Simple – When making a logo, you want one coherent visual image encompassing your brand. If a dove should represent your brand, you can add it. However, like the dove logos you'll see below, an illustration can serve as imagery to represent your brand.
Relevance – One question to ask yourself first is, is the word "dove" part of the business name? If so, a dove can become the logo's main character. If not, assess if your business embodies the abovementioned values listed above. A dove CAN be your brand's visual ambassador. Plus, you have to make sure that your audience will connect with the imagery.
Uniqueness – For dove logos, relevance and uniqueness work hand-in-hand. Sure, you'll have a unique logo, but is a dove relevant to your industry, and would it make your brand stand out? You don't want imagery that will get lost in translation or have no significance to your brand.
Versatility – Since you're considering adding a dove to your logo, imagery matters. This means that if your business sticks to a pictorial or abstract logo, it should be recognized immediately just from the imagery. But when you're a new business, make sure to pair your pictorial or abstract logo with a wordmark with an appropriate font.
Timeless – Considering that eternity is a keyword associated with a dove, these birds are a great mascot for timelessness. To achieve this, you will need a custom and modern dove illustration to add to your branding.
10 Dove Logos
1. Alt-Dove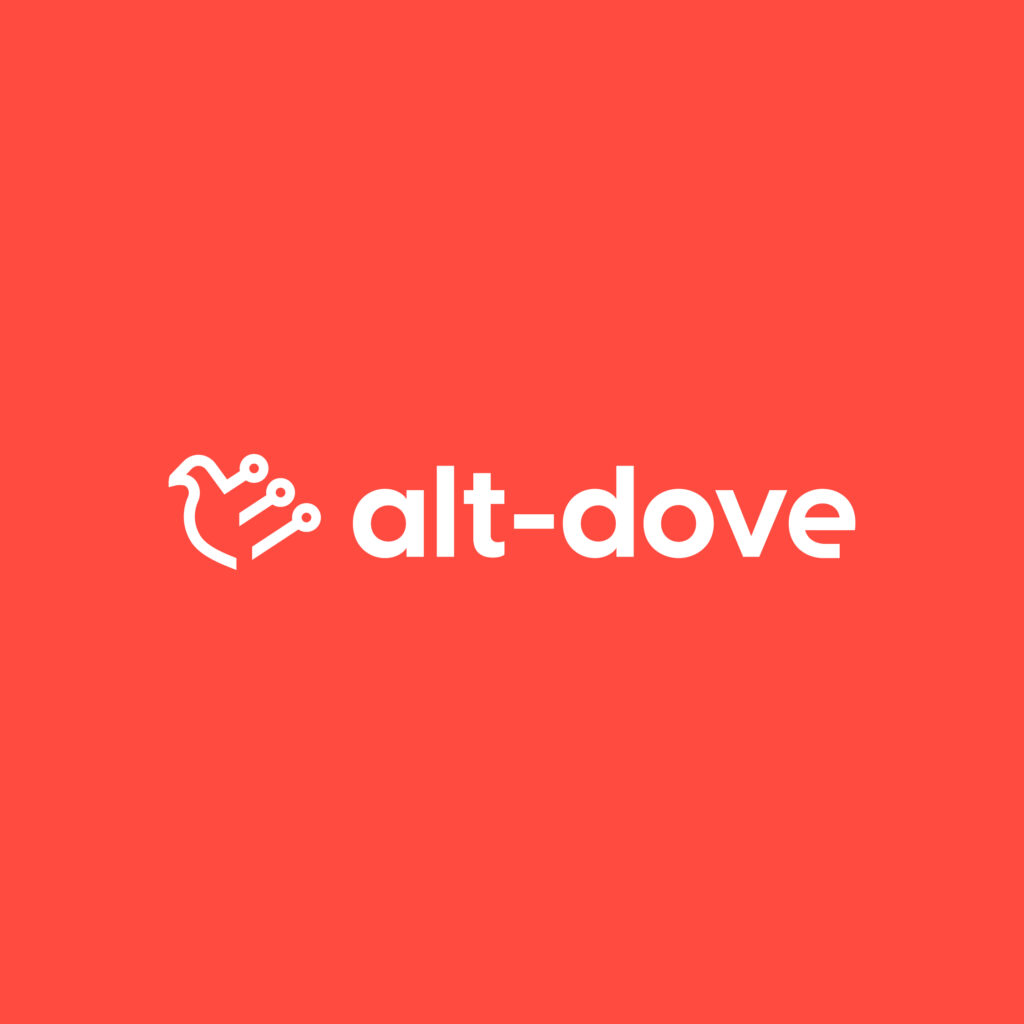 How do you combine a modern IT company logo with a dove and circuitry? Here's the result for the Alt-Dove logo. It's a minimalist and unique logo for a tech company. Aside from uniqueness, it's also versatile. Even without the wordmark, the Alt-Dove pictorial mark will be recognizable anywhere.
2. Bass-A-Dove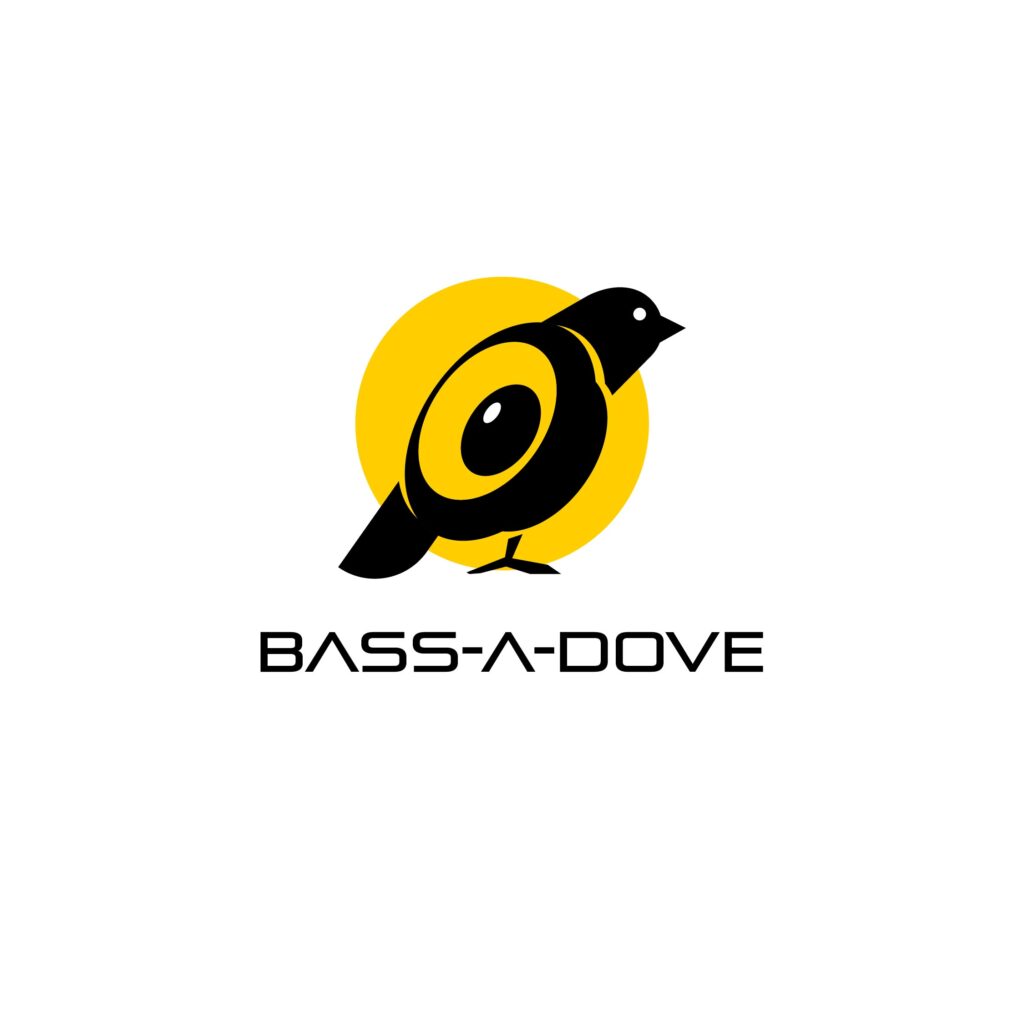 If you're a light and sound rental company, check out this logo for Bass-A-Dove. The logo combines elements from the rental's services. Using a dove silhouette against the yellow light strengthens the brand. Plus, the speaker incorporated into the bird's body further establishes the other half of their service.
3. Dove Squad Salon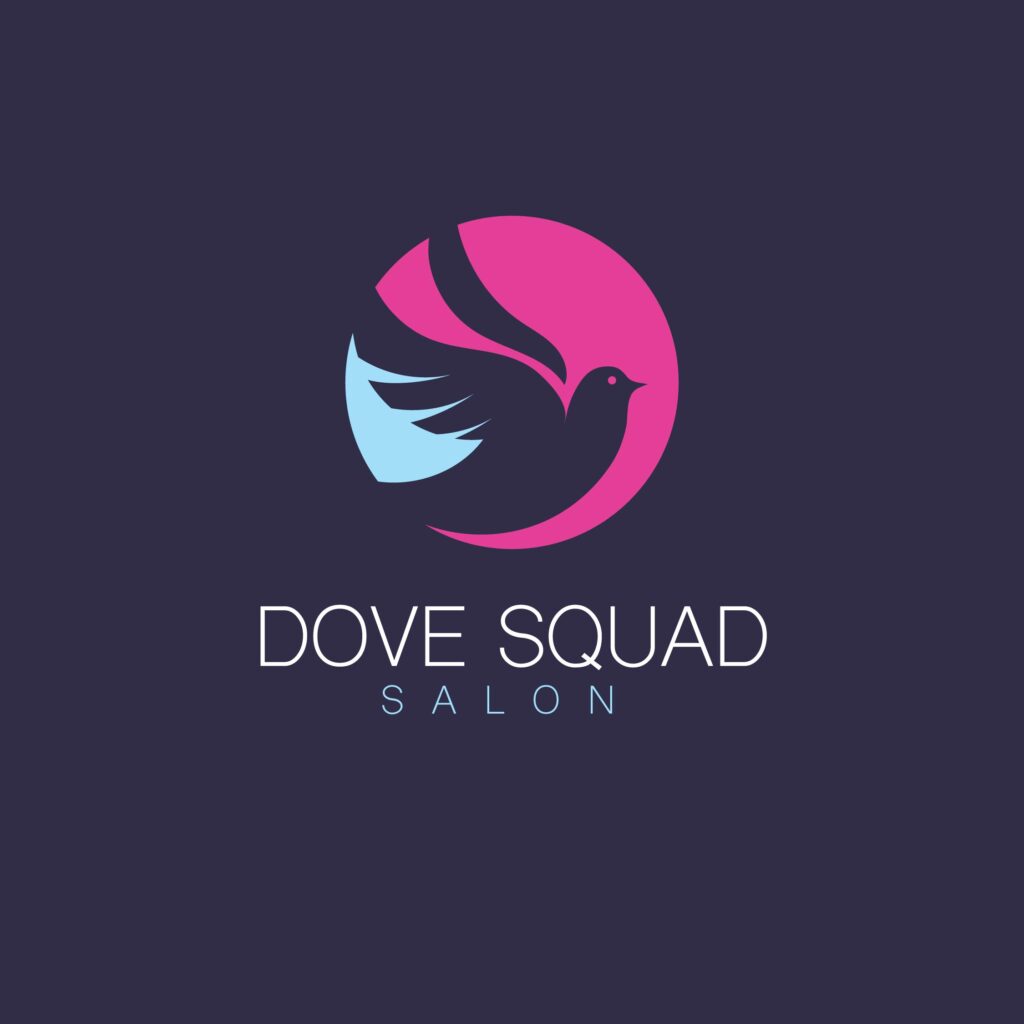 Hair salon logos use a female silhouette with long hair. Instead of that imagery, the Dove Squad Salon uses dove imagery. What stands out most in this logo is contrast. It appears in the colors as well as shape and font weight. Overall, the logo feels balanced and looks relevant to the salon.
4. Dove Lab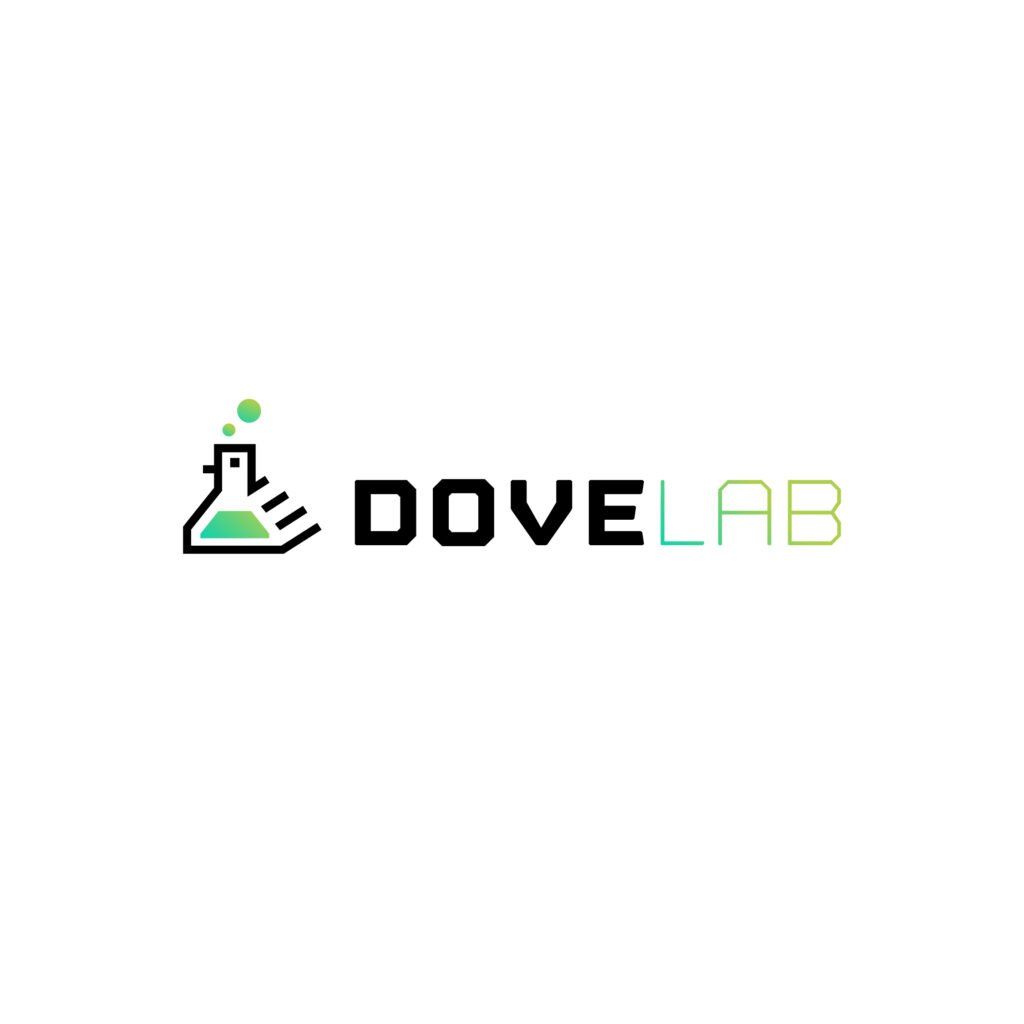 Like tech logos, science logos also use futuristic or modern elements to make their logos stand out from the crowd. The Dove Lab combines a dove and beaker to create one complete image. Plus, a gradient color further strengthens their branding and messaging.
5. DoveWeb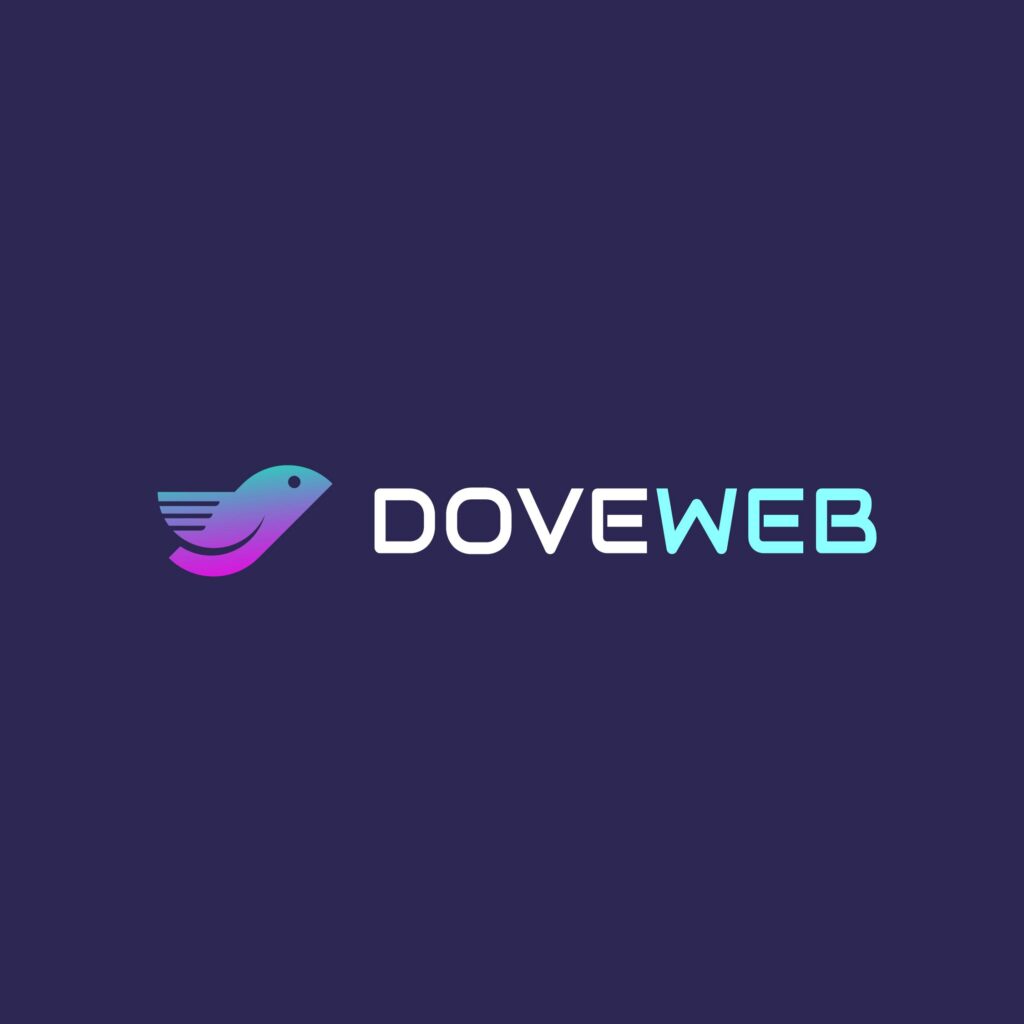 Here's another software or tech company using a modern dove logo. DoveWeb uses gradients and futuristic fonts to present a contemporary appearance. When making a logo similar to DoveWeb, stick to a color palette representing your forward-thinking brand.
6. Eat-Ternal Plate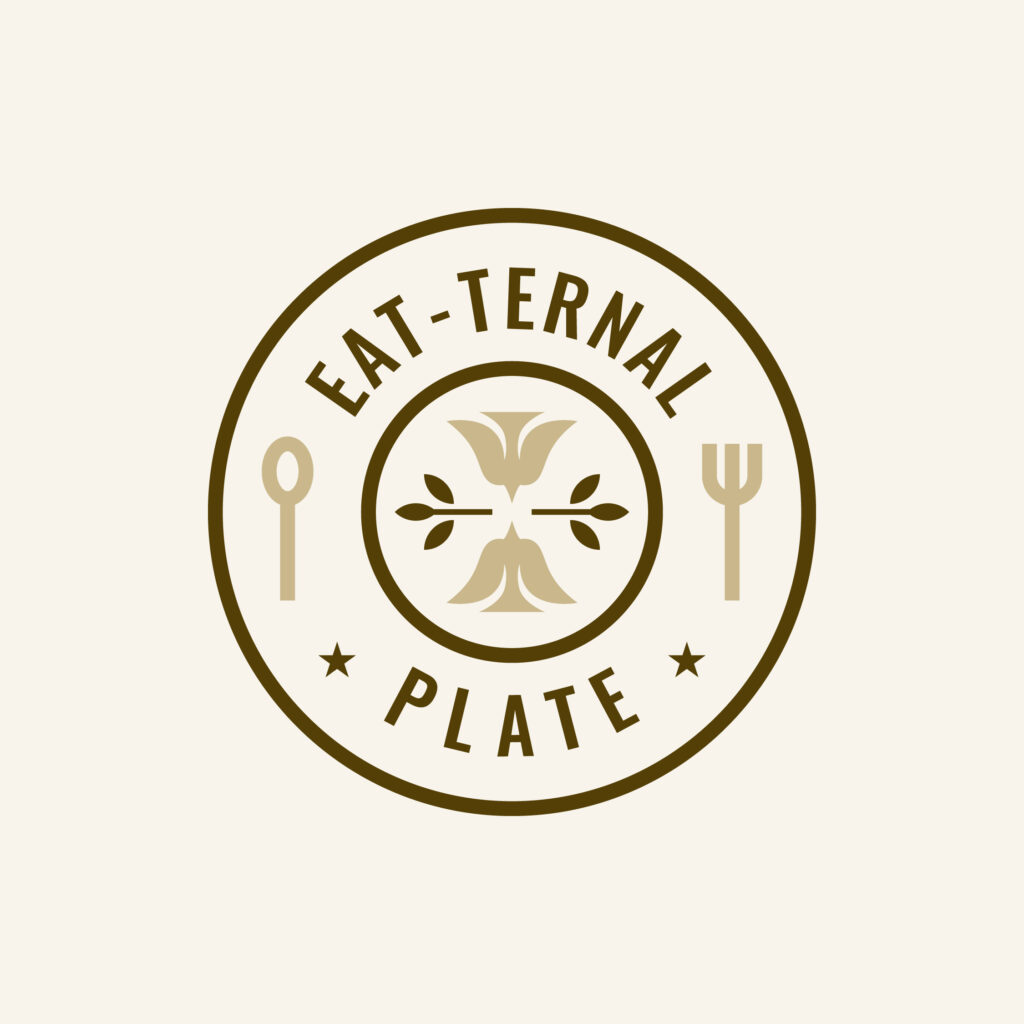 Restaurant logos aren't known for emblem-style logos. However, Eat-Ternal Plate wanted to change the game by creating an emblem for their brand. Using a dove on their logo may signify the eternal love married couples vow during their wedding. After all, newlyweds use doves for their lifelong commitment. Plus, the emblem also resembles a plate, making the emblem relevant to the company.
7. Page-On Clothing Line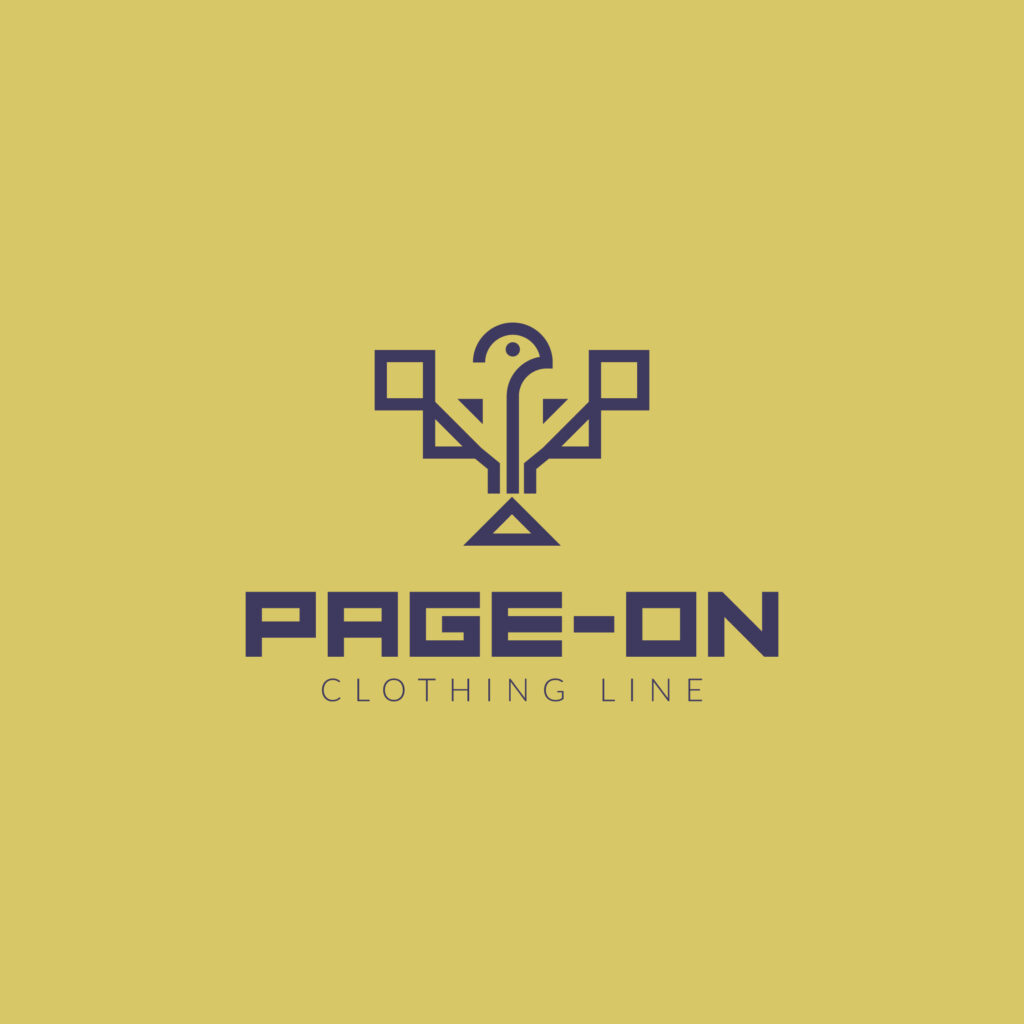 Pigeons and doves come from the same bird family. That's why you'll also see pigeon logos here. Here's the first on our list. The Page-On Clothing Line uses a geometric abstract logo design to give their branding an edge against its competitors. Plus, like other logos on this list, make sure that you balance logo elements like fonts and shapes to achieve a cohesive look.
8. Pie-geon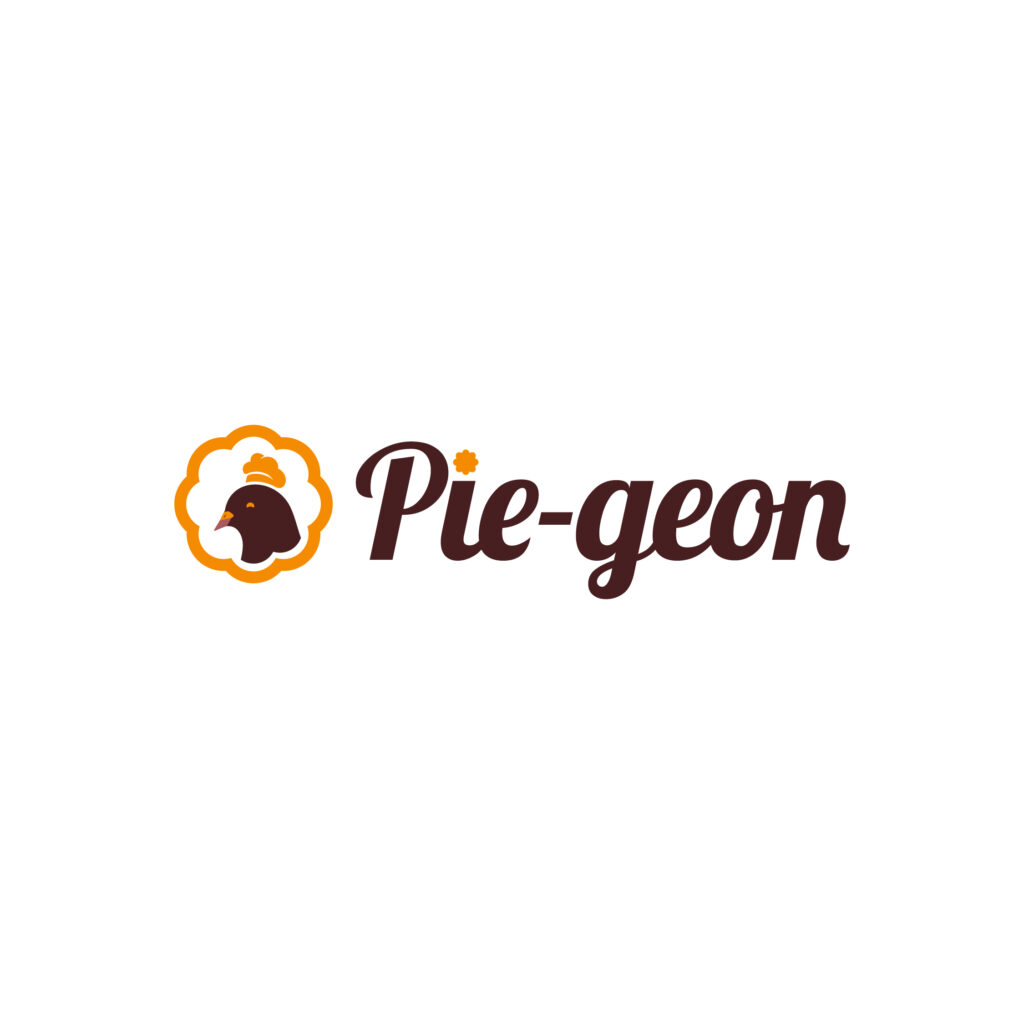 Get your favorite slice of pie in Pie-geon. Their pictorial mark combines the pie crust with the pigeon as the mascot. An added quirk in the logo was the chef's hat, further enhancing the business's bakeshop branding. Plus, the orange motif complements the brown color to give life to the logo.
9. Piece Cafe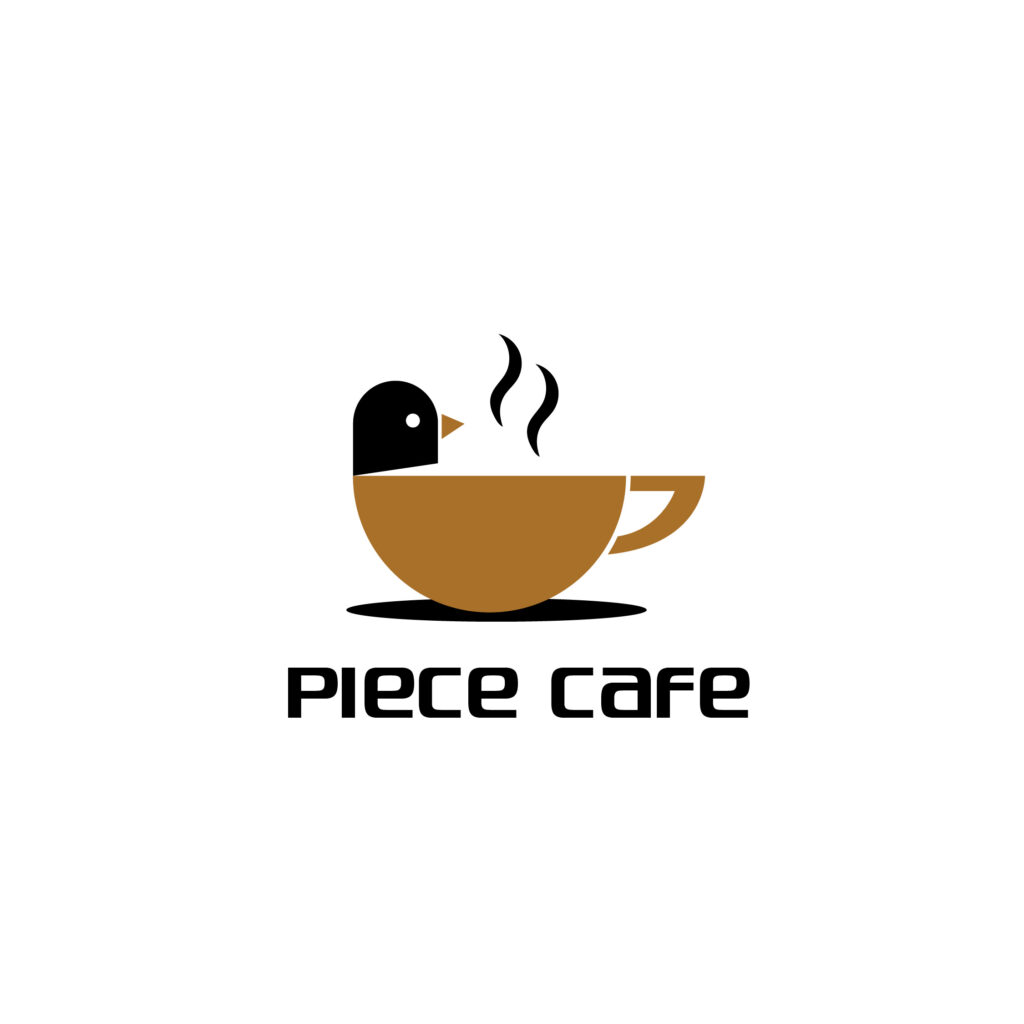 Coffee shops or cafes would use coffee beans in their logos. However, if an animal is part of your business name, check out this logo for Piece Cafe. You can combine two different elements, like the pigeon and coffee cup, to make it unique. Plus, it keeps your logo simple and recognizable at one glance.
10. The Hob Boutique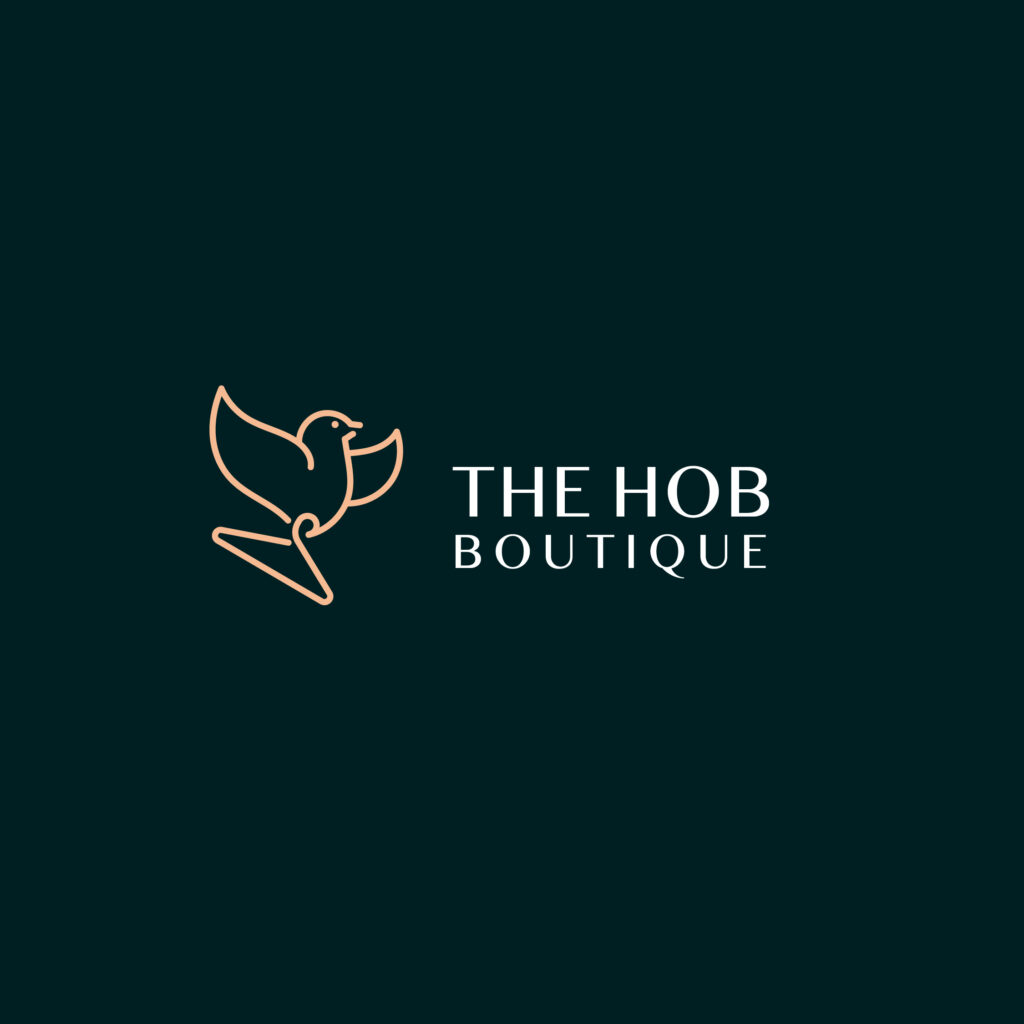 Dove illustrations would also include laurels or leaves to signify peace further. Instead of those natural elements, The Hob Boutique pays homage to that symbolism and uses a hanger. Additionally, looking at the logo as a whole, the brand exudes a chic and elegant look because of the minimalist design.
How Can Penji Help With Your Dove Logo?
If your brand values hope, peace, love, and protection, doves are the ideal imagery for your logo. And if you have a vision of how your logo will appear and need professional help to bring that logo to life, Penji's your best bet!
Penji is one of the leading graphic design services to help you create a relevant, unique, memorable, and simple logo for your brand. Aside from creating awesome logos, our designers can also produce branding and marketing assets for your business. Penji can be your one-stop shop for all things design!
If you want to test Penji, choose a plan here and get designs you'll love!