Digital marketing for education is slowly taking over traditional marketing. The days where most students, parents, or teachers flip through newspaper ads to scour for an excellent educational institution are gone. Also, scrolling through the Yellow Pages to search for an educational organization's contact information has vanished.
Most of Generation Y has become too dependent on technology. And one thing is certain though — technological invasion is at its peak. The education industry is one of the most important sectors in society. It's about time for conventional education systems to bring their digital marketing A-game.
And if you don't have time to design all the university's marketing materials, flyers, and pamphlets, delegate those time-consuming design tasks to a vetted Penji designer and get drafts back within 24 hrs. What's great about Penji is that they offer reasonable graphic design projects ideal for any type of educational institution.
Digital Marketing Is Changing The Education Industry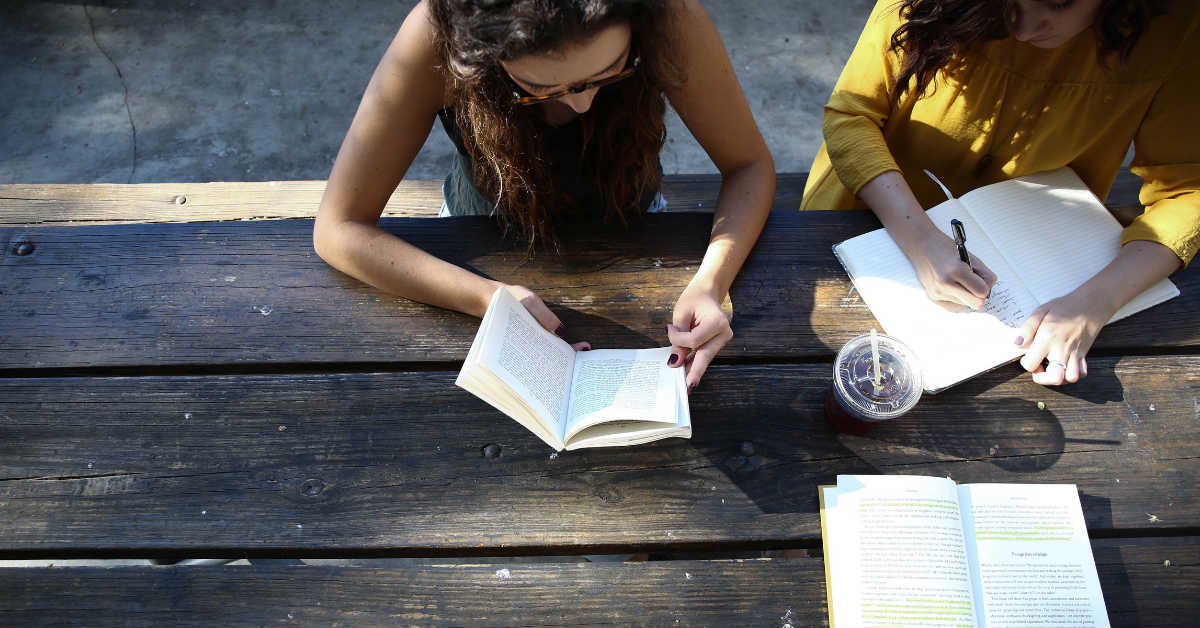 The education industry has changed significantly in the past couple of years. Students' learning approach nowadays is different from the primitive classrooms we were used to.
Back in the day, one has to wait for his or her turn to use the single desktop computer in a classroom. Now, a teacher can sync a slide presentation for the day's academic lesson to student iPads and laptops.
Presently, most students refuse to find another alternative to obtaining information for school projects and papers because, well, there's Google.
There are so many square-eyed pupils nowadays that increasing one's digital marketing strategies in the education sector is difficult to ignore. It's time to invest in digital marketing. It is because the schools' target audience is exposed to technology now more than ever.
It's safe to say that digital marketing is and will never be a dying trend, most especially to educational institutions. Here are the benefits of digital marketing in the education industry.
1. Far-Reaching Brand Awareness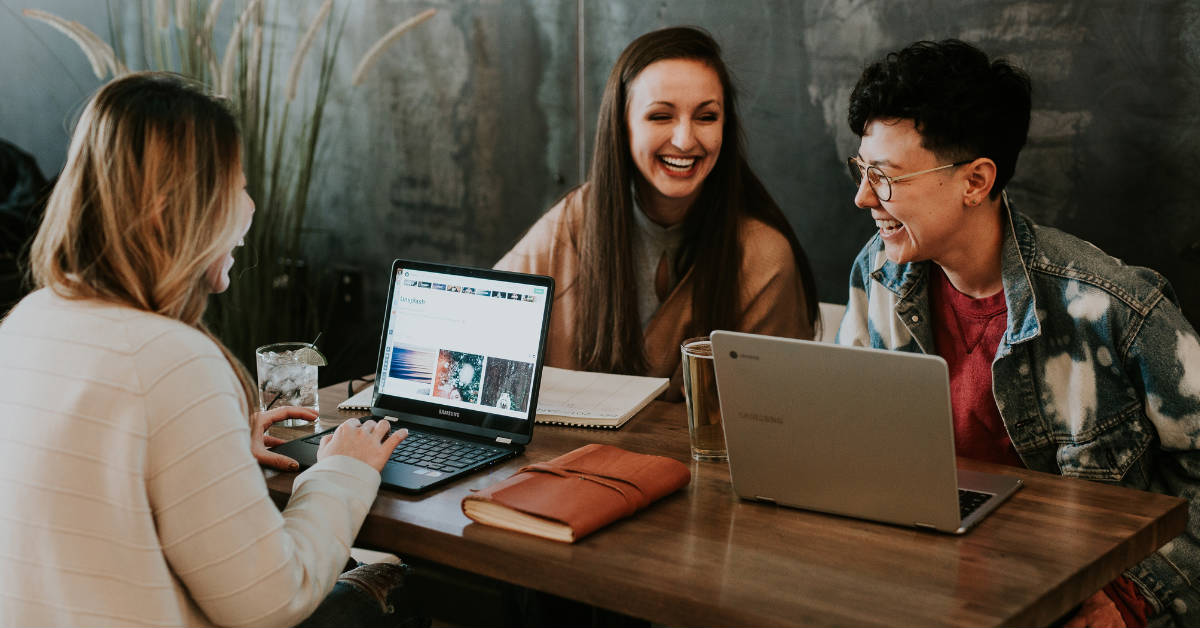 Digital marketing Whether your website or social media platform is for brand awareness, enrollment, or audience expansion, online marketing will help spread your branding more extensively.
Digital marketing offers a more far-reaching approach to its target market, regardless of where they are in the world. This will give students and parents a chance to learn more about the institution without even lifting a finger.
Also, online marketing is beneficial for less popular educational systems. This includes home school organizations, private tutoring centers, or even freelance teachers. Marketing their services online will allow them to be in the same level playing field with other higher education systems.
2. Affordable than Traditional Marketing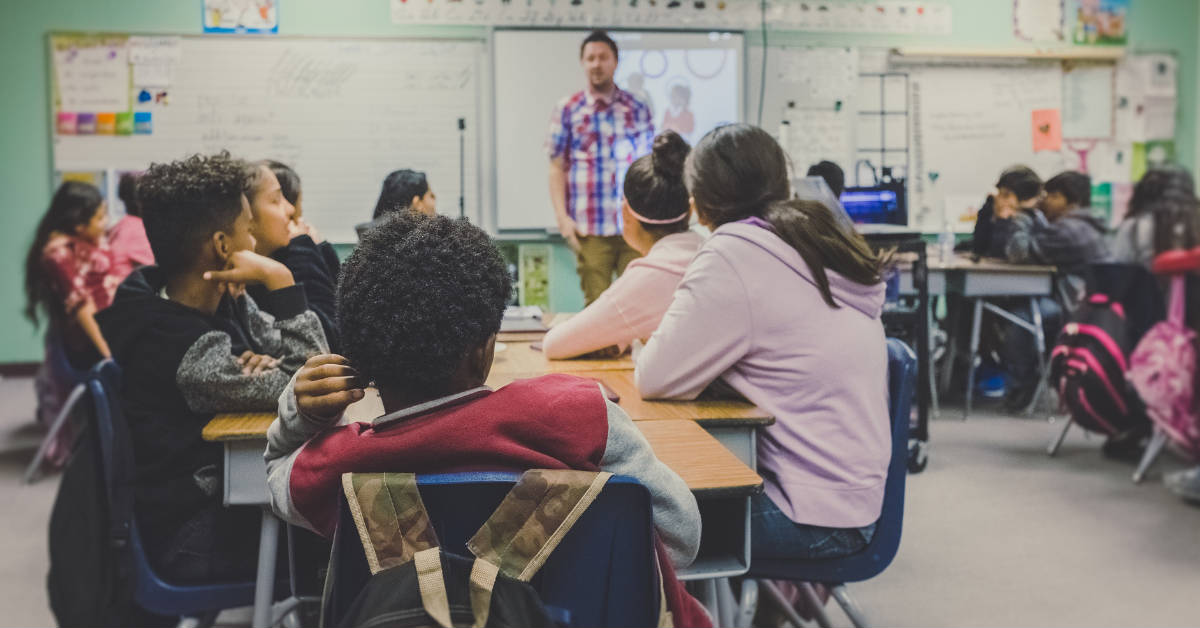 Some conservative educational institutions still utilize flyers, radio ads, TV ads, billboards, or newspaper ads. However, digital marketing still outshines traditional marketing because of costs.
Investing in social media digital marketing campaigns, for example, is cost-effective and controllable. Plus, the different online marketing tools can help leverage each campaign for more conversions at lesser costs. For example, Facebook has this feature called Campaign Budget Optimization (CBO). Advertisers can set a budget limit on each marketing campaign. CBO then designates the budget to the campaigns with the most conversions. That way, advertisers are not wasting a single cent for campaigns that aren't lucrative.
Other types of learning systems like Special Education, Alternative Education, or charity schools which are funded by the government or local school districts can benefit from these cost-efficient social media campaigns.

3. Personalized Marketing Approach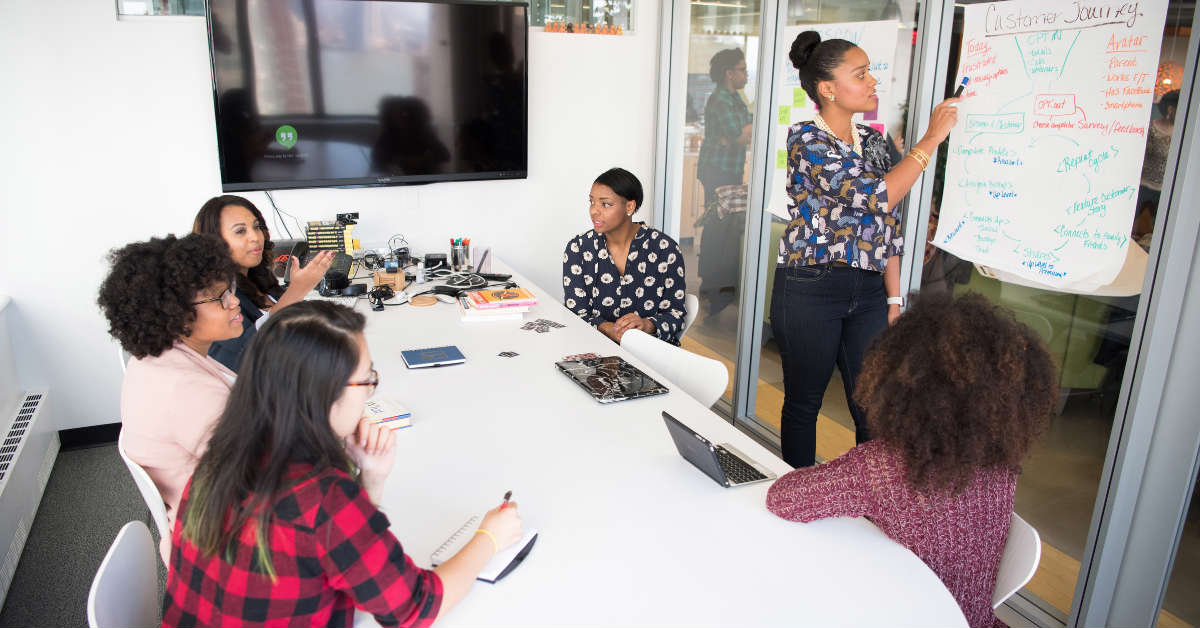 The disadvantage of traditional marketing is that there is no personal touch in the way it communicates with the target audience. On the contrary, schools can take advantage of digital marketing's data-driven strategy to personalize each advertising campaign.
Take for example the higher education systems like med schools, law schools, and business schools. Most of the students in these institutions have different goals. And data-driven marketing tools gather data according to the students' activities, interactions, or engagements in any online platforms.
If an organization wants to delve into SMS or email marketing, this strategy will give each pitch more personalized content. Which, in turn, appeals to their target market and increases the chances of getting conversions.
4. Higher Conversion Rates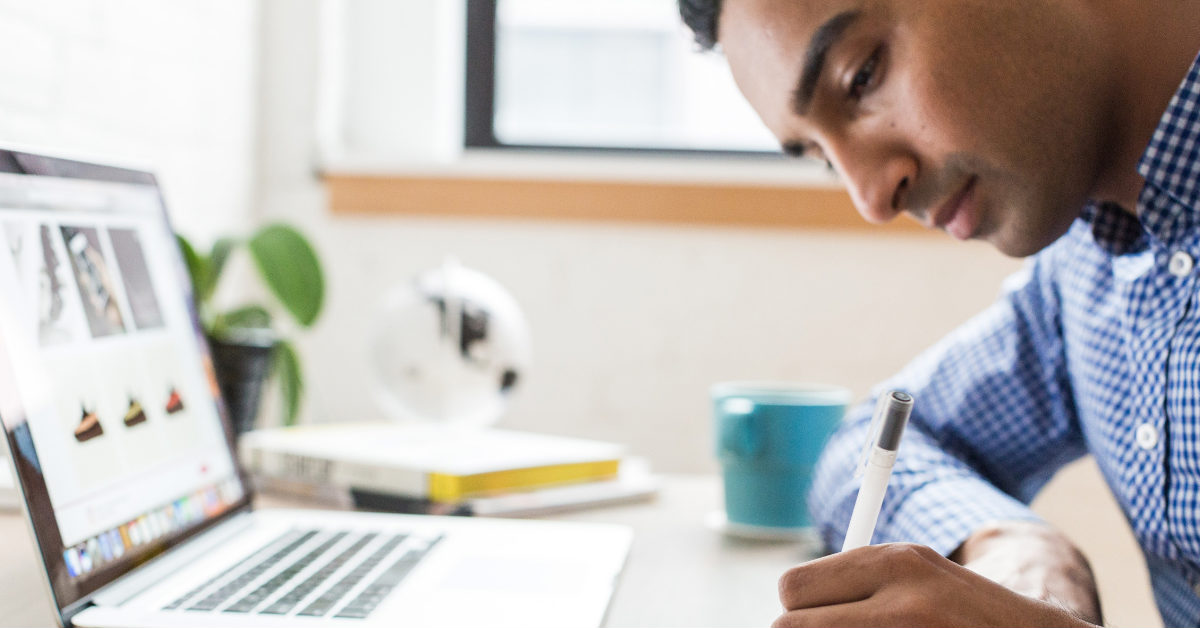 TV ads can get significant screen time in vast geographical locations. Digital marketing can also do this at more affordable costs. A feature like geotagging can allow smaller education establishments to precisely target their audience without spiking up their ad spend.
Plus, this will allow interested prospects to do the "next step" in your marketing campaign. Whether your objective is for brand awareness or enrollment, a strategic call-to-action button will allow an easy opportunity for students who want to join a particular learning community.
English as a Second Language (ESL) is an online tutoring service in parts of the world where the English language is rarely used. Online ESL schools can take advantage of digital marketing to offer services to international students or invite English instructors to join their community.
Speaking of a 'targeted audience', you need to make graphic design that suits a specific demographic. Otherwise, you may not be able to spark their interest.
Create smart, effective campaigns efficiently

Meet your conversion goals using visuals that stand out

I need this!
5. Alternative Communication Tool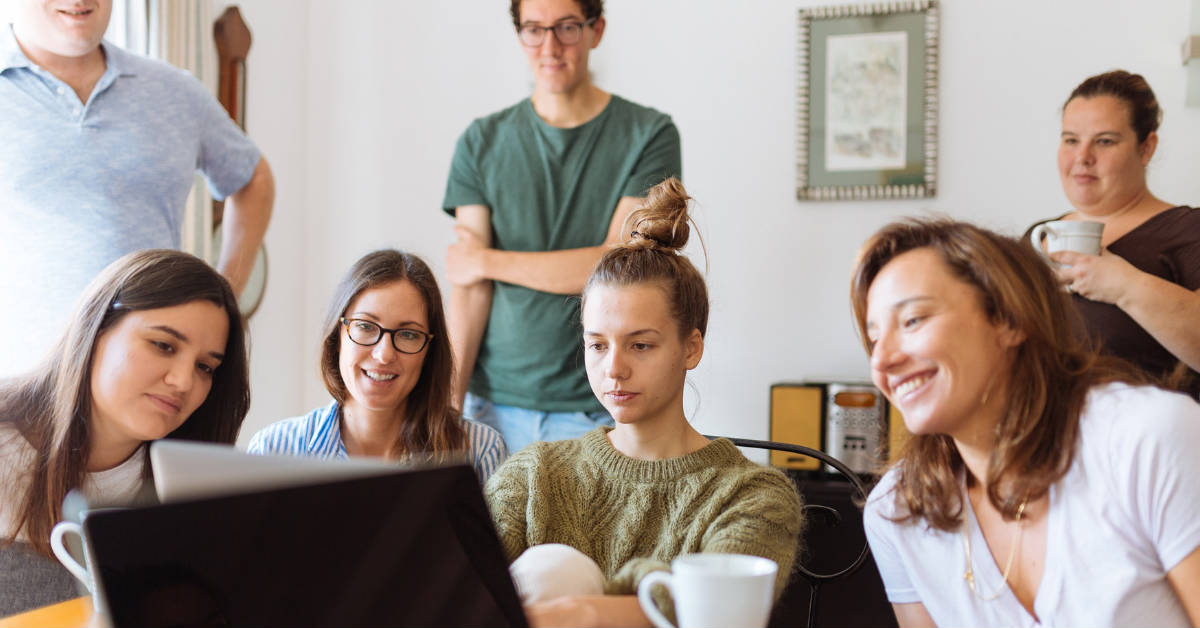 When schools elevate their online presence, this not only makes for an effective marketing strategy. But also, their presence can be used as a communication channel for both existing and prospective audiences.
Suffice it to say, some students do not excel in communication skills.
Although one-on-one communication is always better, some students cannot explicitly express themselves. Why do you think some people rant on their social media feeds but are tongue-tied in real circumstances? Online marketing in the education industry also means boosting social media presence to efficiently reach out to their audience in a way physical interactions can't.
6. Trackable and Modifiable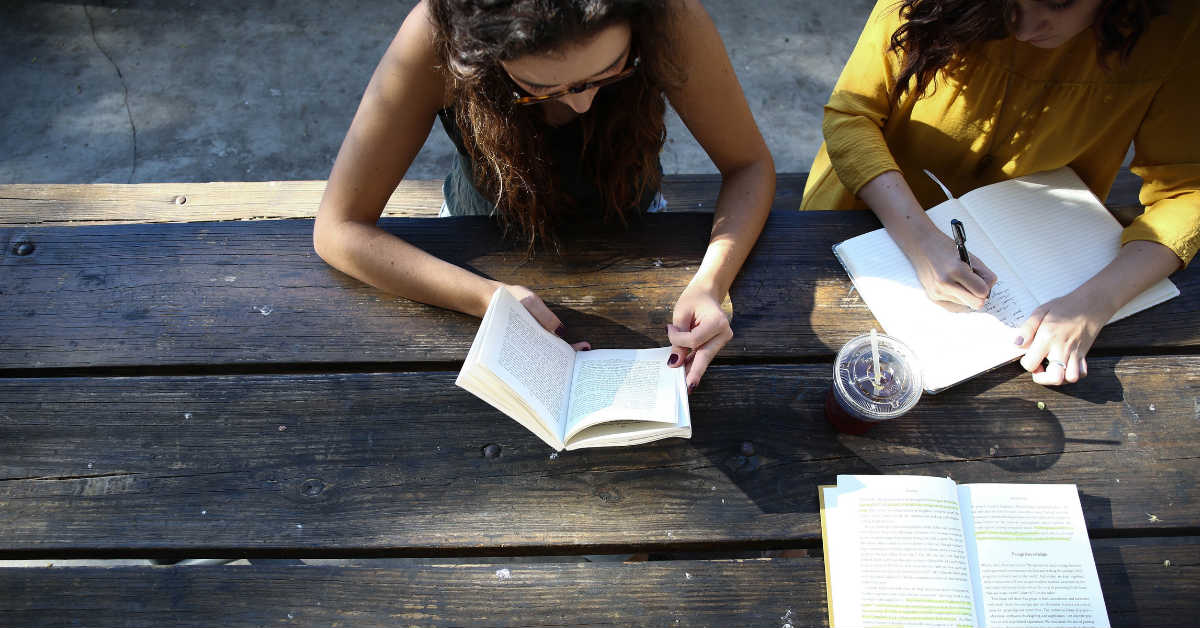 The upper hand of digital marketing, not only in the education industry, is that every marketing campaign is trackable and modifiable. The internet is saturated with different tools such as analytics tools to monitor all campaigns.
Advertisers can also set their objectives and modify their campaigns if they're not favorable. This way, they can cut their losses and save their campaign budget for other outperforming marketing campaigns. This method is exceptionally beneficial for those off-season months in the education industry.
Then when it's time to boost marketing efforts in time for enrollment season, advertisers can take advantage of the "retargeting" feature in most online marketing tools and platforms. They can pitch their services to prospects who have shown interest based on their engagement activities.
There is no doubt that online marketing is paving the way for educational institutions. Students will no doubt have a better and brighter future. Through carefully-executed digital marketing campaigns, the education industry will undeniably see digital advancements in the coming years.
Boost Your Digital Marketing with Penji
Today, it is easy to have unlimited graphic design options. Just sign up to Penji's plans and you can request designs for your marketing collaterals. And we made it even easier with our own platform. Let's check out how this works. The process is as easy as ABC.
Request for a Graphic Design
Whether you need a design for your university's poster, social media pages, or merchandise, you can request it all from Penji. Just log in to our app, click 'Create New Project', and start typing all your requirements. Don't forget to be as detailed as possible. By doing so, your designer will be able to understand your instructions and they could easily draft an initial output.
Revision
We make sure that our initial draft is submitted within 24 – 48 hours. You can now review it and send your points for revision.
Now, there's another great feature which you can enjoy with Penji. When you are reviewing the draft, you can easily point to the area where it needs to be revised. Click it and type your feedback directly. That way, you do not have to explain to the designer what amendments are needed.
Download and Use
Downloading the source files is also a breeze with Penji. Again, we made our process easier for our clients. You don't need to send a separate email if you want the source files. These are all readily available from the app and you can download it whenever you want. So if you are working on a tight deadline, working with us is your best option.
If you want to know more of our services, you can check our website right now.