Every business owner, whether big companies or startups, should always keep in mind their customers' experience with their brand. Optimizing it means optimizing your business and gaining a strong market ranking. This is where the design thinking strategy comes in.
Sometimes called "design-based strategy," using this approach to your business can prove to be very beneficial. You might not be fully aware of its powerful potential yet. But if you have the right talent available to you, design thinking may be one of the best approaches you can get for your company. So, in this article, know more about design thinking in-depth. Plus, learn how Penji can help you with your design needs.
What is Design Thinking?
Design thinking is the cognitive, strategic, and practical process by which design concepts are developed by designers and/or design teams. It is used for new products, buildings, machines, and many more. Using it as a marketing strategy for your business means focusing on empathy and understanding your customers with research.
When designing for your business, keep the customer experience in mind as early as the start of the product development process. More so with designing your marketing materials. By focusing on your customers first, you will have the insight to create useful products and services. Some examples of businesses that use this approach are Disney, Google, and Apple. They are widely known for disrupting their respective industries with superior customer experience. This landed them on the top tier of their niches.
This is probably the best time to take a closer look at your design team, or if you don't have one, hire one. Design thinking drives innovation and a good design team must know how to create designs that are appealing to your customers as well as provide solutions to the most common marketing problems.
Here are the five steps of the design thinking process that you should start using for your company to drive it forward to success:
Empathize with Your Customers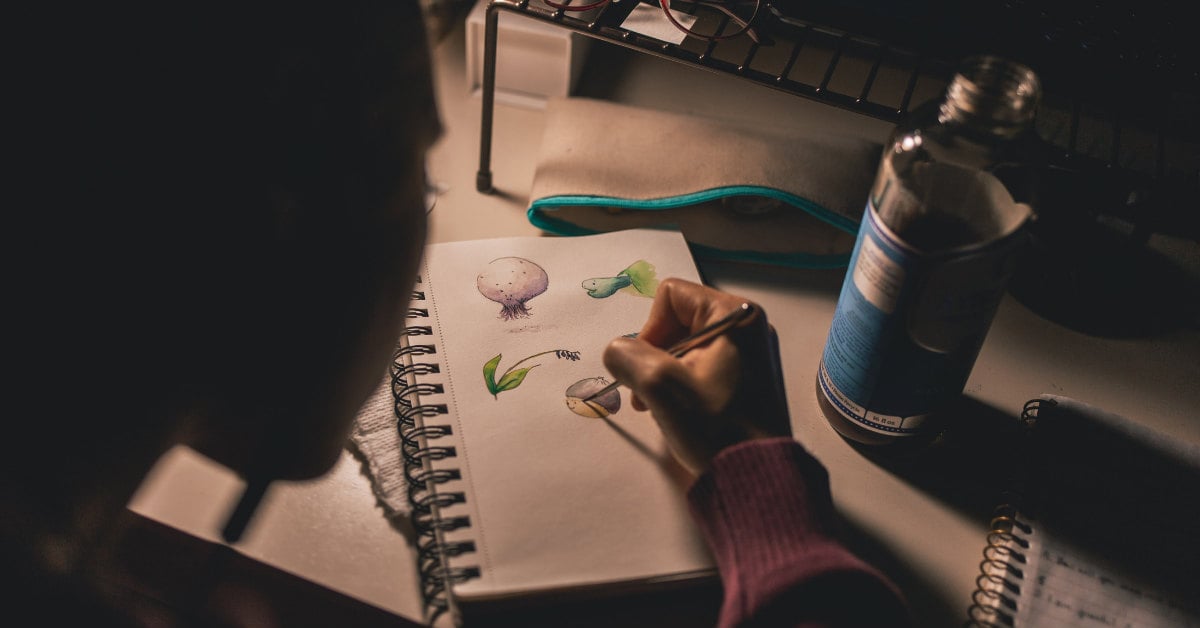 Put yourself in the shoes of your customers to be able to give them a better experience with your brand. The use of good business practices mixed with excellent design skills will amount to nothing if these aren't human-centric. Know what your customers want, what they need, and what will make them choose you over the others.
Listen and speak to them. There are many ways you can do this. The bottom line is, it's essential for you to get to know them. You'll be surprised at all the discoveries you'll make like the unconventional ways they use your products (your water bottle looks so good, they make flower pots out of them). Think of ways to improve your products or services using your customers' perspective.
Define Your Customers' Wants and Needs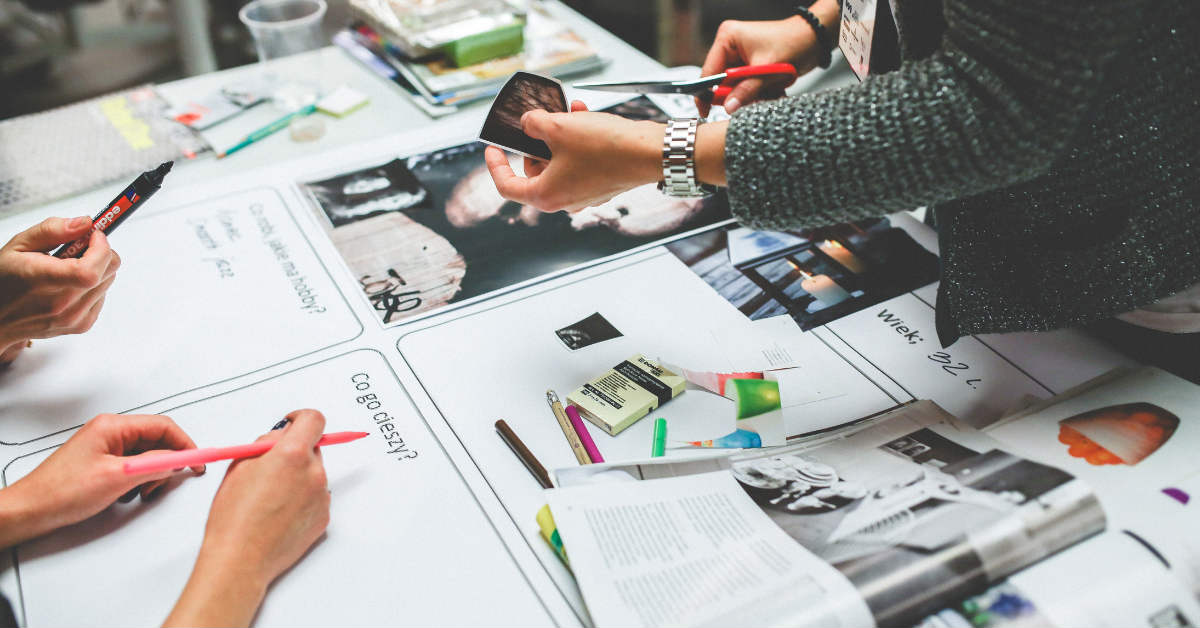 Now that you know who you're designing for, learn about what they want, what they need, and what their problems are. Think of ways you can solve these with your product or service. Having insights on your customers' problems will let you solve them with ideas gathered from your research about them. You'll then get a clearer view of what the most important factors are that your end-users require.
Once you know what your customers want, you can then make adjustments to your products or services that will create a perfect fit in their lives. Understand their expectations and learn how to meet them. That way, you can tweak your products to give them what they are looking for exactly.
Ideate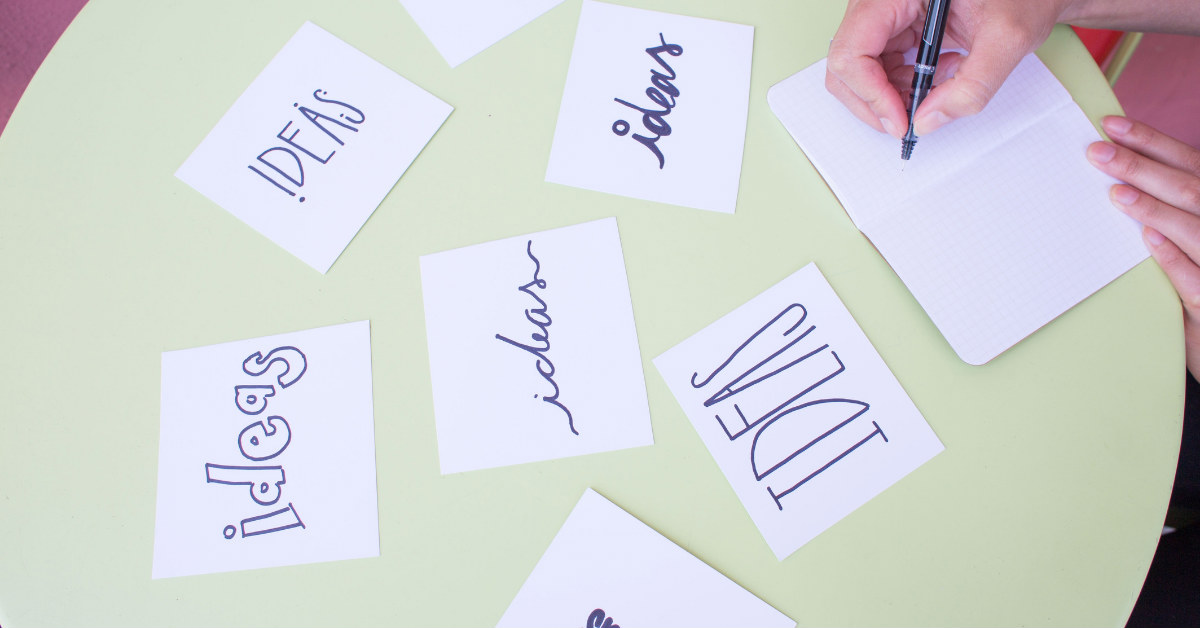 Based on what you've learned about your target market, you can now create ideas that are ripe for innovations. Did you design your package because it's what everybody does? How about thinking out of the box and creating something extraordinary?
To put it simply, don't go by the book. However, don't stress yourself out thinking of new ideas that are both creative and are applicable to your customers' needs, but will burn you out in the process. This should be an exciting process and you must do your exploration with adventure and passion.
Collaborate with your team to come up with ideas that are fresh and new and will contribute to your company's success as well as enrich your customers' user experience. Make brainstorming a regular activity for everyone in your company and encourage new ideas however wacky or wild they may be, who knows what you'll come up with?
Create a Prototype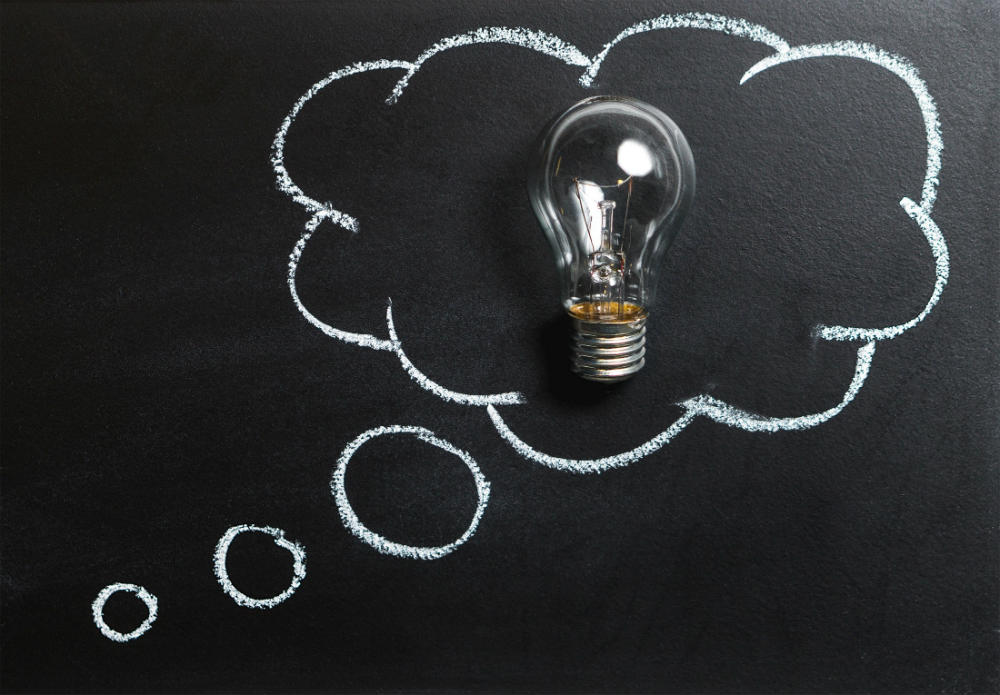 To know if what you had devised will bring delight to your customers, build a prototype. You'll know if what you had come up with delivers solutions to customers. To do this, you can make an early model of your idea in a scaled-down and inexpensive version.
You can test and see how your customers react to this new product and record user performance levels. And since this is a prototype—a watered-down version of your idea—you can easily make adjustments without spending a lot of time and money. In case the idea isn't at par with what you have in mind, you can also discard it easily and create a new one.
Test for Solutions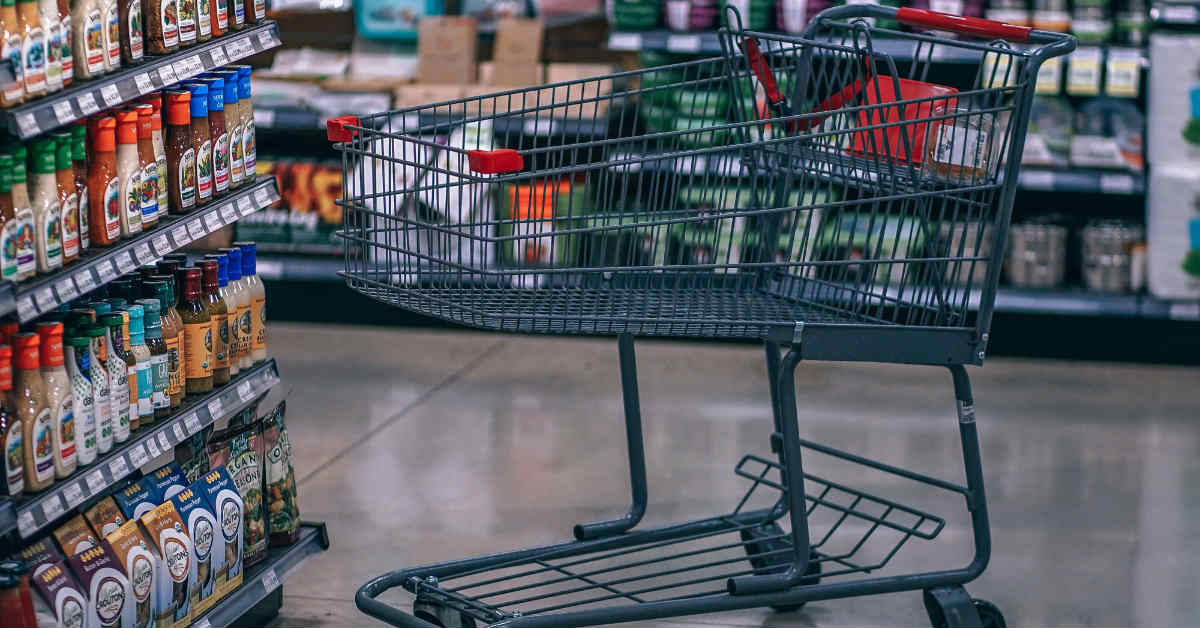 This is where you'll use what you've learned in the prototyping stage. Build a product that has been altered and redesigned according to the problems that you have identified in the previous stage. Test them on your audience but don't be discouraged if you still encounter issues with it, first attempts are seldom right anyway, the key here is perseverance.
When doing a test, always get a measure of how your customers reacted to the product to get better insights. This can lead to more brainstorming, more new ideas, and more innovations that can take you back to the ideation or prototyping stages. These are never a waste of time or money as more information collected means more ways to improve your customers' experience.
Requesting Graphics on the Penji Platform
To start applying a design strategy thinking in your business or startup, you'll need help from a design service to help you realize your vision. This way, you consider all the phases of design thinking and practice it through your products and other design assets. Penji can become your graphic design partner as you use design thinking.
As an unlimited design service, you can be sure that Penji will produce the best designs for your business or startup. It's all thanks to the reliable and professional designers on board. They can work on your requests within 24 to 48 hours the moment you submit a design request. Plus, they'll integrate your branding and keep the customer in mind when making a design.
Check out how Penji can help you with your designs by making your first request on the platform.
Step 1: Create a Design Project

Once you've subscribed to any Penji plan, you can submit your first request. To do that, click the +New button.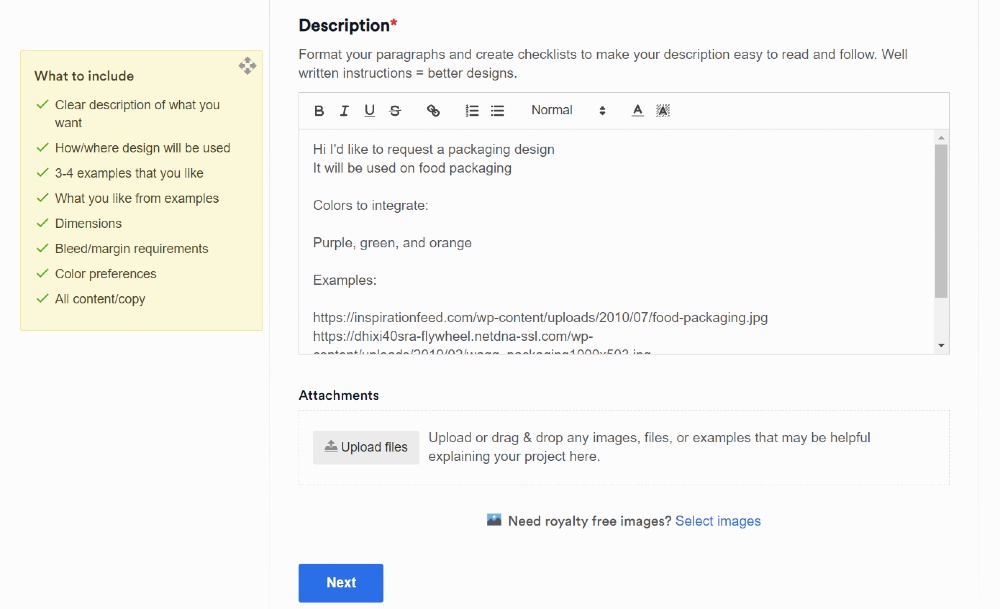 After this, you need to provide a Project Title and a Design category. For this example, let's say you need a packaging design.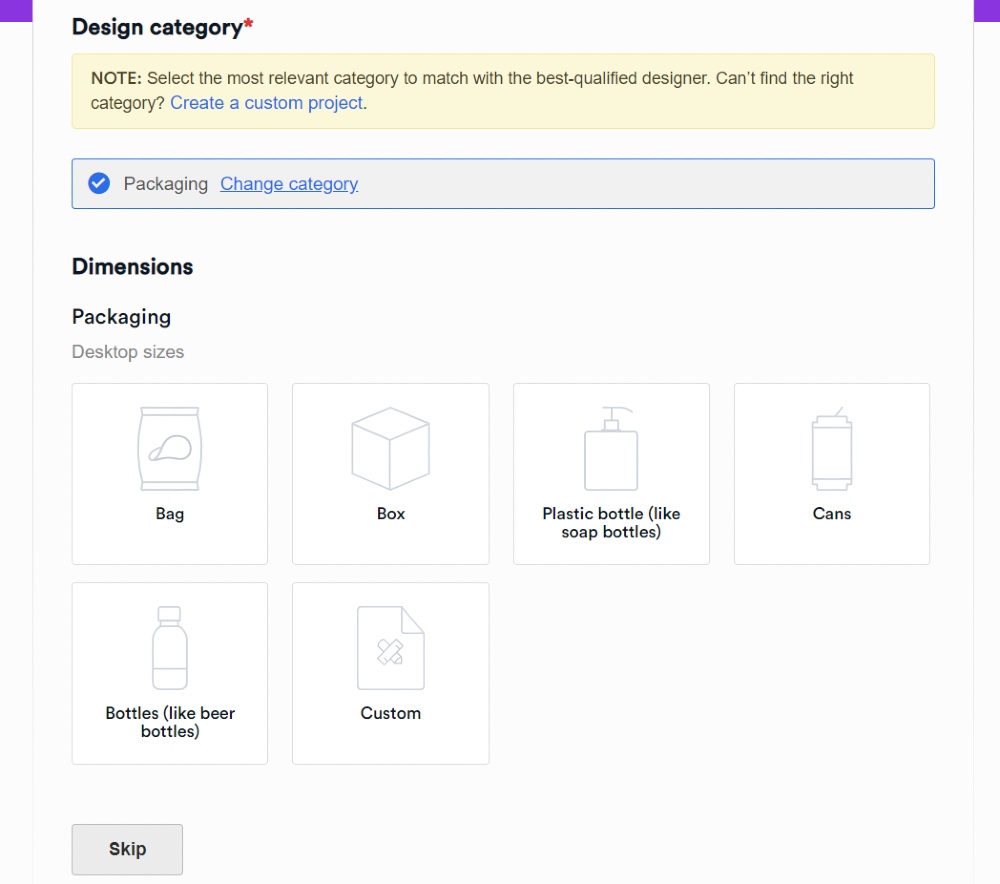 Then, use the search bar to look for packaging design and click on it. After that, you can choose which type of packaging you need. Or you could select Custom.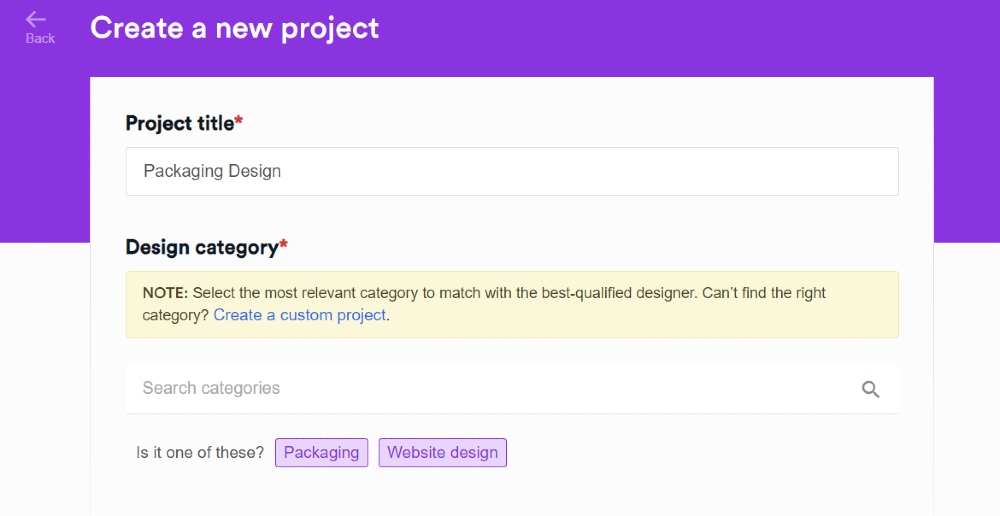 Then you'll see the Description form appear.
That is where you'll describe your project. Please make sure to follow the What to Include guidelines as well. This will help you craft your description in detail. Plus, this reduces miscommunication issues and possible revisions.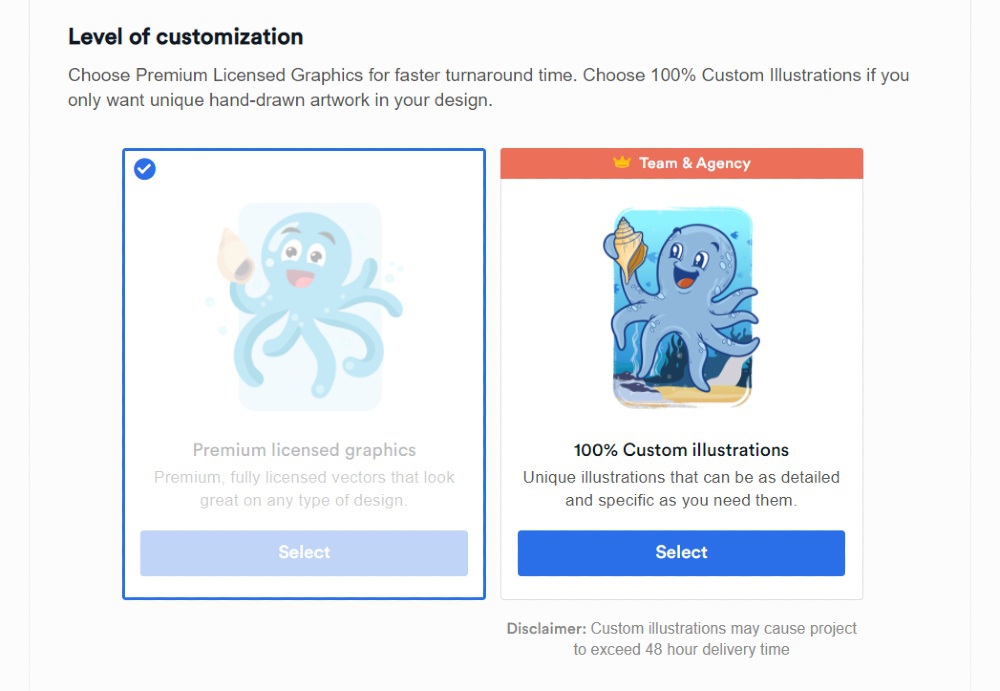 After inputting your design details, please choose the Level of customization, File deliverables, and Associated brand.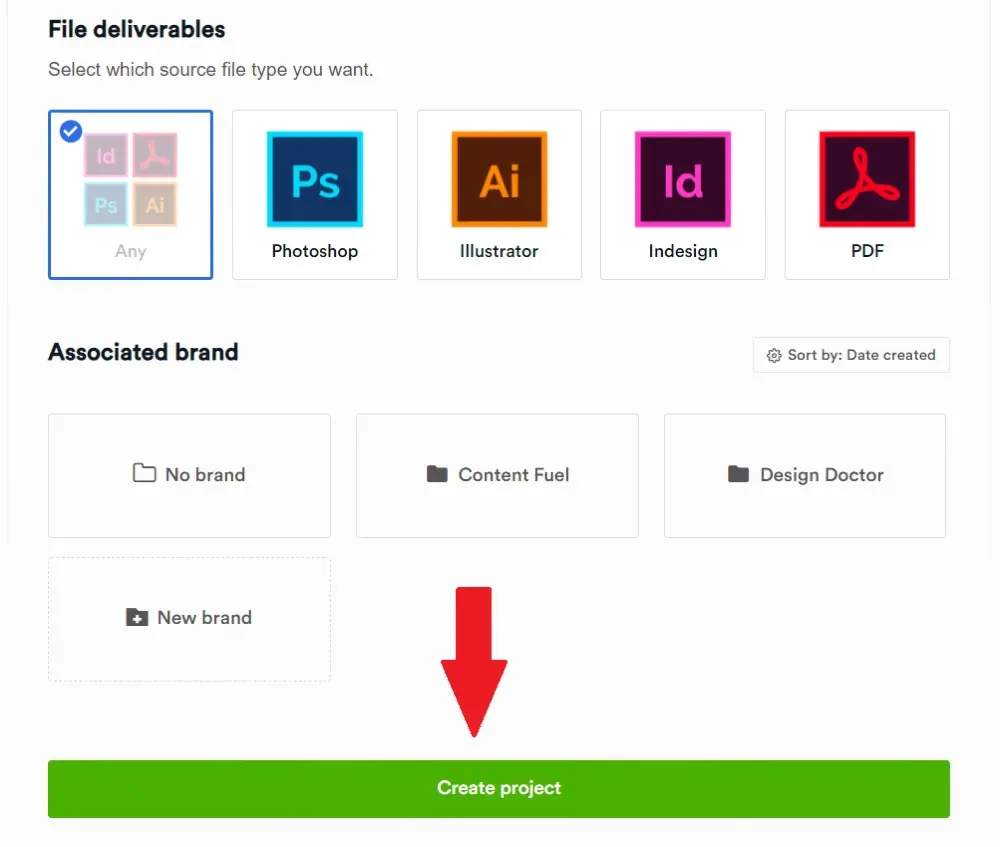 Once done, click Create project, and you finally have your first active project on Penji!
After this, Penji will assign your project to a designer, and they'll review the details of your project. Within 24 to 48 hours, they'll submit the first draft.
Step 2: Review the Design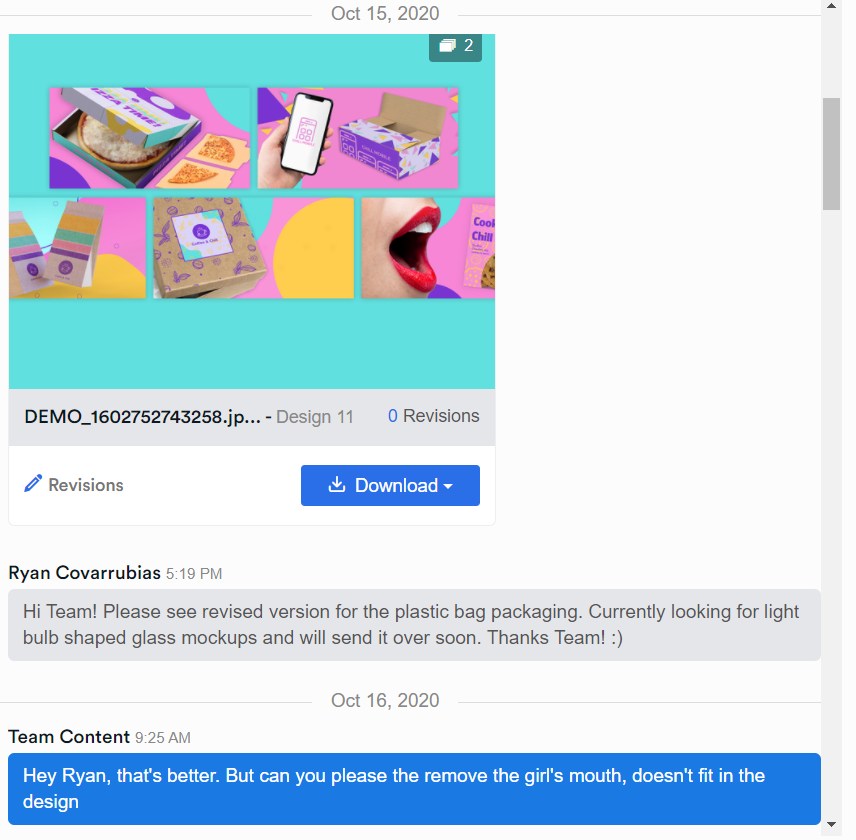 Once the designer uploads the first draft, you can review the design. If you think the design needs more work, you can use the built-in revision tool. This way, you could point to the area that needs more revisions. Another way you can also send in revisions is through the chatbox as well. This way, you could further clarify how else the designer can improve the draft.
Plus, in any Penji plan, you have unlimited revisions too! You don't have to worry about paying extra for any revisions.
Step 3: Download the Design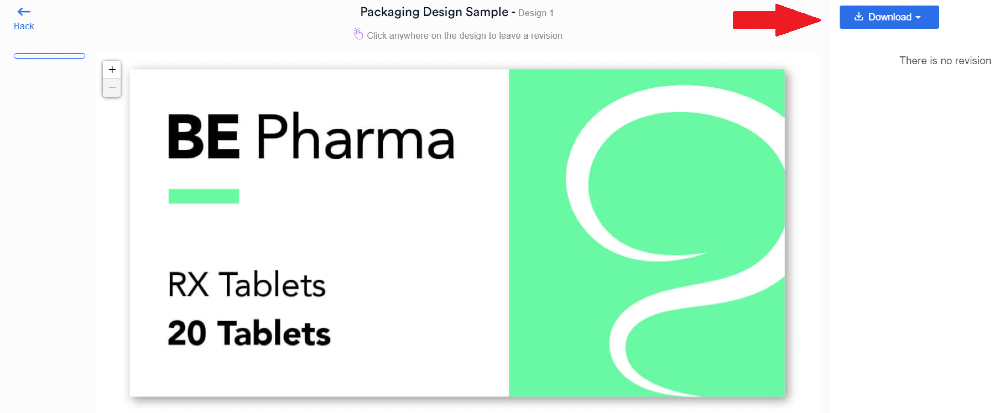 Do you love the design? You can go ahead and download the design immediately. Click the blue Download button, and the files will be saved to your computer. If, in any case, you need to access the file again, you can download the design once more.
Plus, make sure that you click the Mark as Complete button as well so your designers can start working on your new request.
Final Thoughts
The design thinking process is a never-ending one. When you use these techniques to improve your customers' journey, you're setting yourself up for growth. Your customers will love you for it and it's what really should matter, after all, they're the reason that your brand exists.
Let Penji take part when you apply the design thinking strategy. The Team plan is suitable for any small business. For only $499/mo, maximize your plan by requesting illustrations, website designs, and more! You won't have to pay an extra subscription for these requests. Not all graphic design services offer this affordable price. Get every bang for your buck when you subscribe. Sign up today, and try the platform 100% risk-free for 15 days.