Social media is becoming a new go-to when shopping. Since social media has allowed businesses to promote products, ecommerce companies have become fierce in competing with the others on the platform. If you think your new ecommerce business won't go neck and neck with others in your niche, think again. Learn about the basics of building an effective social commerce strategy to catch up with your competitors.
1. Know Your Audience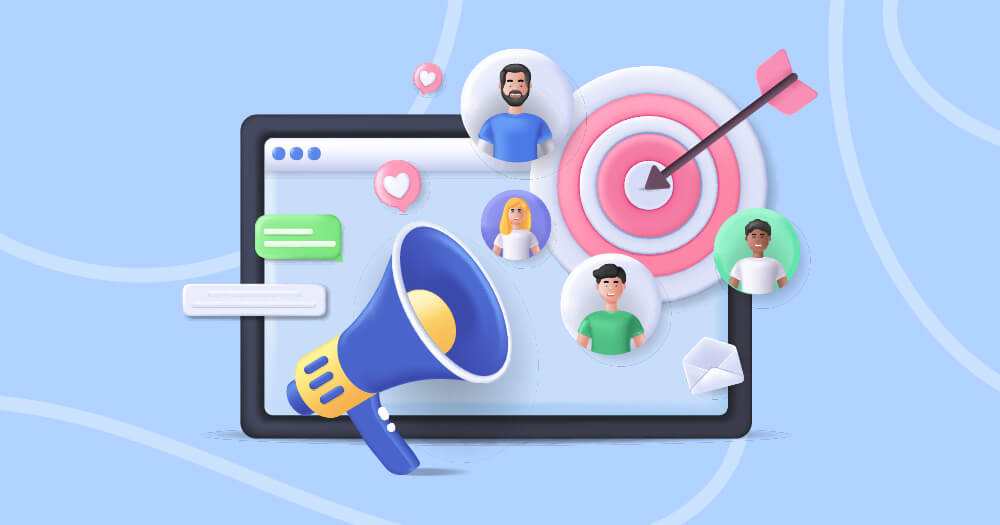 Social media audiences vary per platform. That could pose an issue for marketers and business owners reaching their audience. However, your goal isn't to target everybody.
Social media platforms are channels to connect with your audience. This means you have to create personalized content to engage with them. Here are ways to know your audience better:
Refer to your audience or buyer persona
Check analytics to find out the demographics
Use audience research tools
2. Plan and Personalize Your Content
Content planning is crucial in building an effective social commerce strategy. It's even more challenging if you post on various social media platforms. But that shouldn't hinder you from creating personalized content.
Although you're posting on several social media platforms, it doesn't mean you have to publish different designs or videos. You can make minor tweaks like sizes or colors. Alternatively, you can mix up media types for one social media platform but keep the same caption.
To add, ensure you have links or a call-to-action (CTA) when posting text or captions on social media. With this, you can direct the audience to your site.
For instance, you can add a "link on bio" on Instagram to avoid adding links every time. Speaking of which, you can add hashtags to posts. This is also applicable to other social media platforms.
You can rely on a social media content calendar to plan your content. This way, you can also consider holidays and produce custom designs for these events.
3. Use Advertisements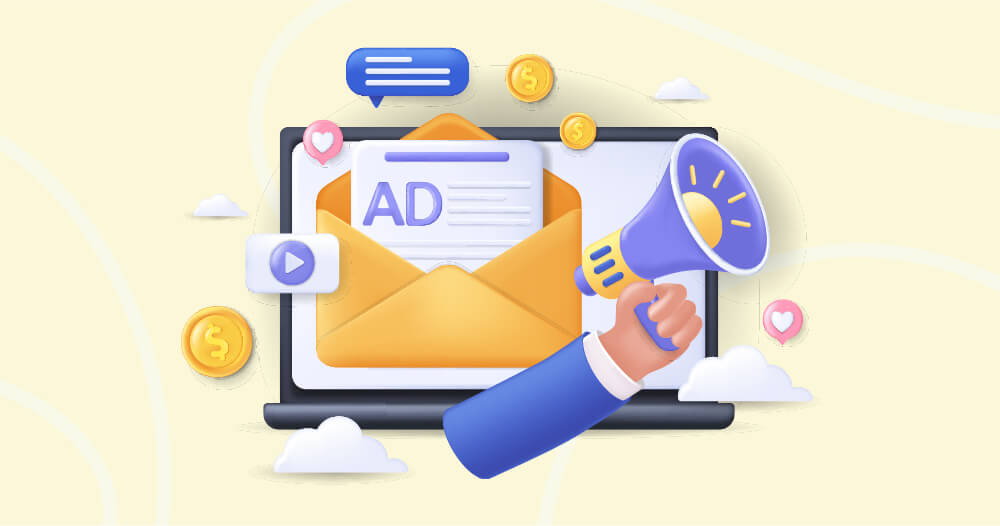 Sprout Social reveals marketers value their organic content more than their paid ones. Although that's the case, advertisements remain a great tactic to reach your audience! In fact, you should post organic and paid content to further your reach.
However, when publishing social media advertisements, you need to know each platform's requirements. Moreover, you need to specify your advertising objectives. Plus, you have to prepare a budget that would increase your exposure. Here's our quick guide on what to know when advertising on top social media platforms (Instagram, Facebook, Twitter, and TikTok):
Meta
It's easy to post Meta ads if you know your objectives and have a set budget. Meta objectives include:
Sales
Leads
Engagement
Traffic
Awareness
App Promotion
One advantage of advertising on Meta is it allows you to crosspost ads on Meta brands (Instagram, Facebook, Messenger, WhatsApp). Plus, you can post various ad formats like:
Image
Video
Carousel
Collection Ads
If you want to see how other brands or businesses post on Meta, check out the Meta ad library to view active ads. You can get inspiration on how your competitors publish ads. Or, you could browse Meta for Business success stories to know how brands succeeded with their ad campaign.
Twitter
Twitter is similar to but simpler than Meta. You can choose among three objectives:
Awareness
Consideration
Conversion
Plus, you can choose among five ad formats:
Image
Video
Carousel
Takeover
Text
TikTok
TikTok provides various advertising formats, depending on your business type. Plus, TikTok says that you can publish your ad in three steps. It starts with goal setting. Then, choose the ad type and upload the creative. Finally, publish and monitor your campaign.
4. Leverage Shopping Features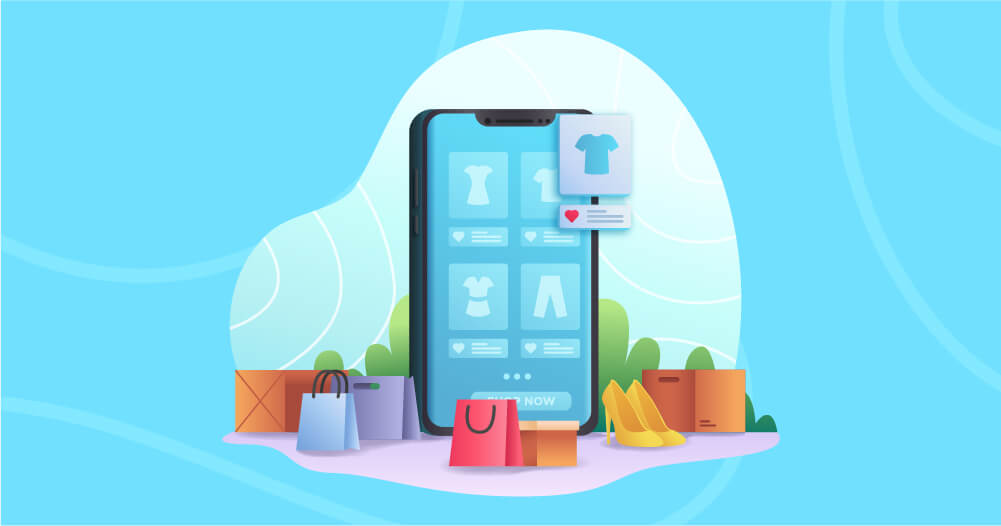 Social media channels have become attractive platforms to market and advertise your Ecommerce business. Aside from building an online presence on social media by posting about your business or products, you can use dedicated shopping features to make the shopping experience easy and seamless.
Meta
Meta (Instagram and Facebook) is a leader in social commerce. They allow ecommerce businesses to create online storefronts and promote products.
Instagram is one of the best places to grow your ecommerce business. Instagram Shopping helps you create collections and product detail pages. Plus, you can enable checkout for a seamless shopping experience. This is also applicable to Facebook Shops.
Check out the Instagram Shop for Glossier. The beauty brand allows you to browse products based on categories they created or what's suggested for you. From there, you can visit their website to learn more about the product and purchase it.
Twitter
Meanwhile, Twitter has its native Twitter Shops feature. Although most businesses have Instagram and Facebook shops, Twitter provides big opportunities to promote your store. So far, only US-based businesses can set up a Twitter Shop by showcasing new, best-selling, or low-cost products.
Check out these examples from Shein and Samsung on how to use Twitter Shopping. Shein focuses on promoting their best-sellers. Meanwhile, Samsung showcases its flagship phones to entice users to get the latest smartphones.
TikTok
Finally, TikTok also has a Shopping feature. Sellers or creators can use their live shopping, shoppable videos, or product showcase features to attract followers to purchase. Plus, you can track analytics and manage your store while your followers can buy directly!
Other social media platforms with Shopping features:
Snapchat
Pinterest
YouTube (eligible creators)
5. Partner with Micro-Influencers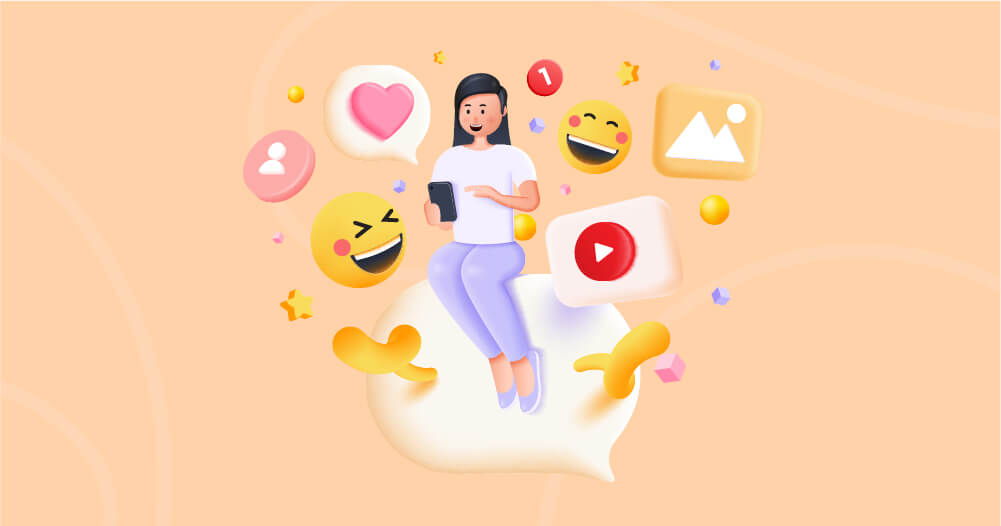 One effective social commerce strategy to leverage for your new ecommerce business is partnering with micro-influencers. It can be challenging to partner with one, especially if you're a newbie and your competitors have built a reputation already. But that shouldn't discourage you from connecting with a micro-influencer.
Another challenge of partnering with a micro-influencer can be finding the right one. However, influencer marketing tools can help you connect with influencers who can bring you the best results for your campaigns. Plus, having micro-influencers by your side can increase brand exposure to thousands.
When you pinpoint the right influencer, you need to collaborate with them regarding content. This way, your brand remains consistent even when promoted by an outside entity. Plus, you agree about the substance and content type to attain your goals.
If you want to follow in the shoes of a famous brand regarding influencer partnerships, Aerie should serve as your inspiration. They have an ambassadorship program that allows them to partner with micro-influencers. The influencers post video or image content, and Aerie reposts it on their social media pages.