Black Friday posters will undeniably boost your sales just in time for the Black Friday madness this year. Provided that your Black Friday poster graphics are one of a kind, you'll surely entice consumers to patronize your brand. If you need help with your Black Friday poster visuals, subscribe to Penji.
And as a thank you for dropping by, we have a little something just for YOU. We're giving away FREE Black Friday graphics for your poster. If you want a Black Friday poster that will entice your target audience to flock to your site or store, we've got just the graphics. Download them here, and feel free to use them for your digital or printed materials!
Meanwhile, check these poster design tips and ideas for inspiration.
Sense of Urgency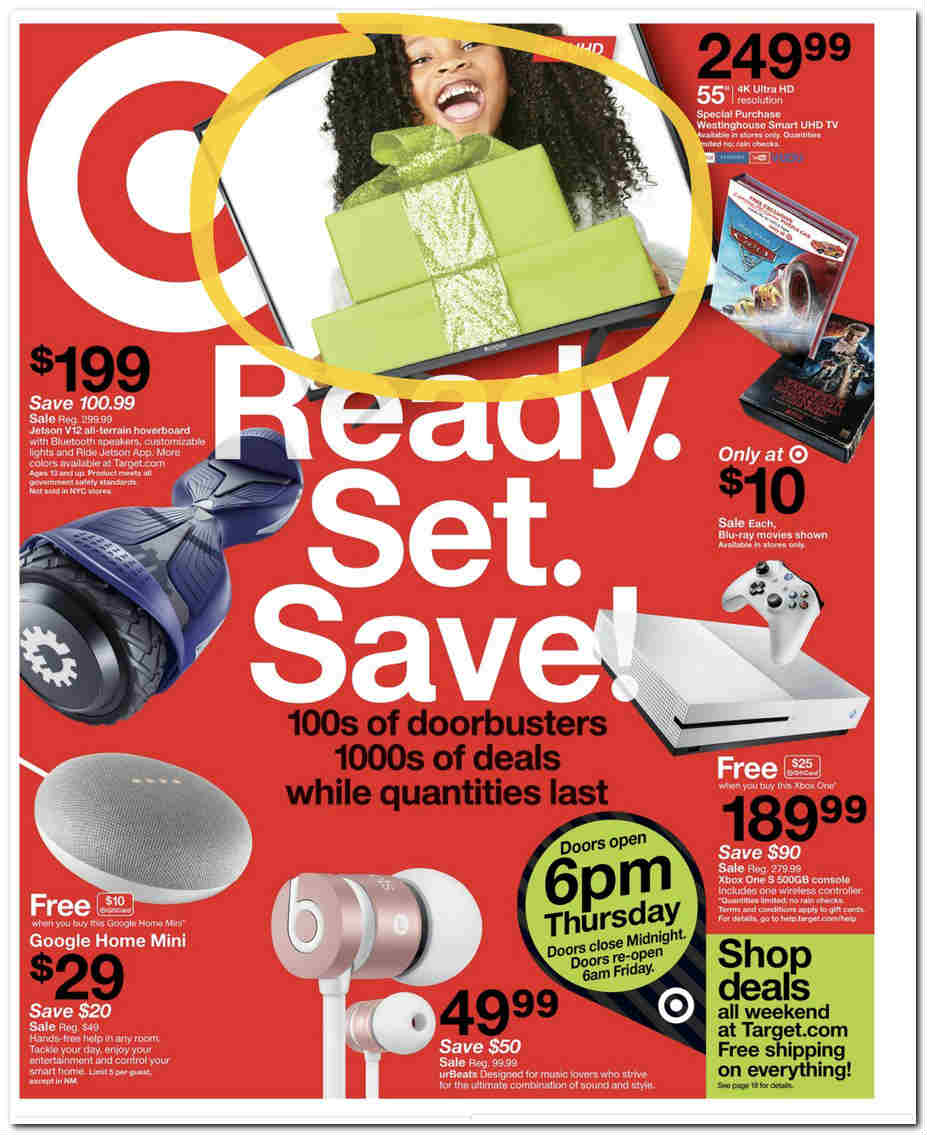 Give your viewers a sense of urgency to take action upon seeing your posters. Make them aware that this promo can happen only once and that they should not let this deal get away. Take this Target poster as an example.
Their poster says Ready. Set. Save! which is a play on the phrase Ready, get set, go! when starting a race. Shoppers must hurry as the promo is only up "while quantities last."
Value For Money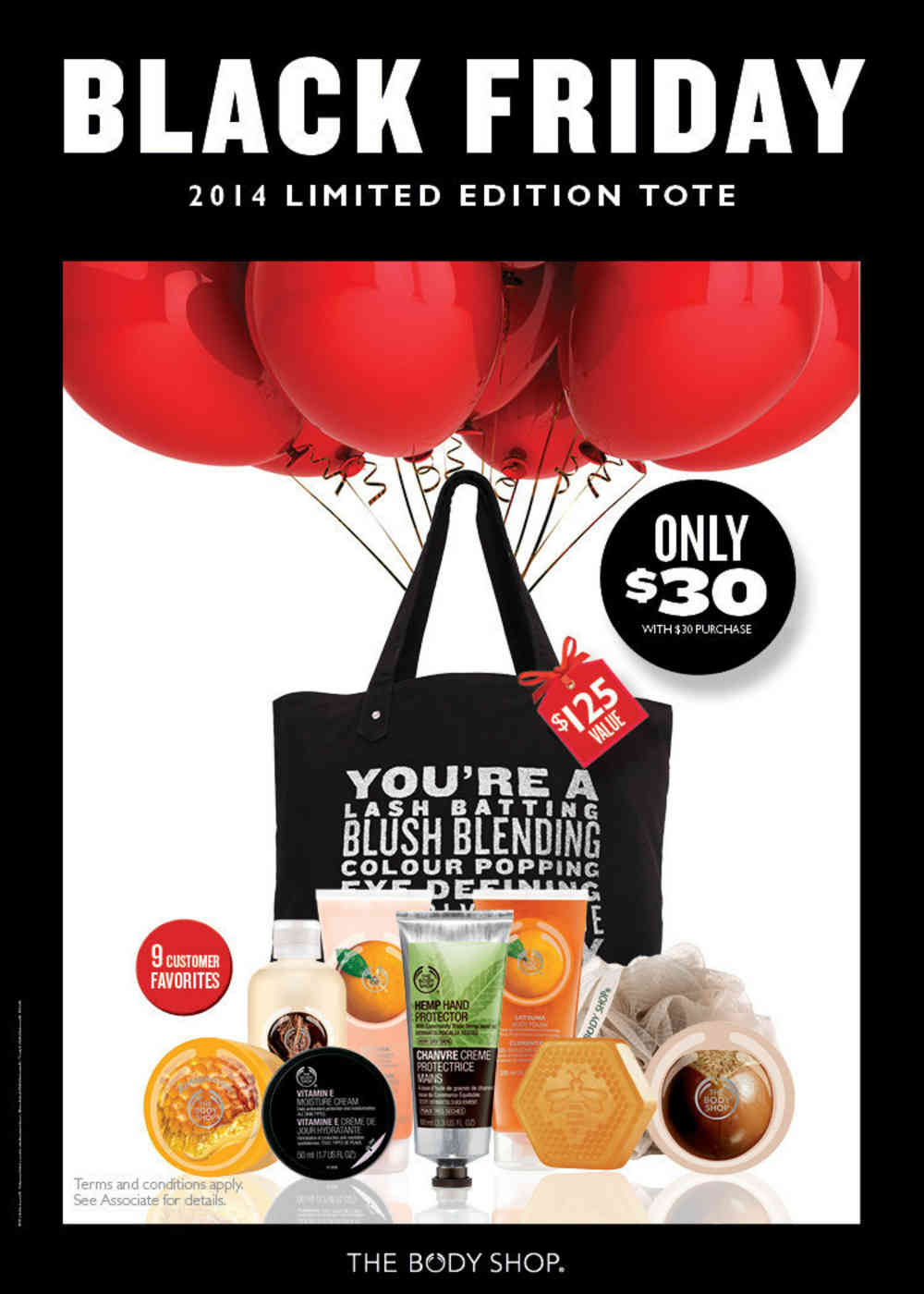 Your Black Friday poster should offer the best value for your customers' money to make them notice you over the others. Remember, you're not the only one who is having a sale. You need to make shoppers think that they're getting the best deals from you and not them. Get some inspiration from this poster of The Body Shop.
They are offering a tote bag at a very low price alongside the many other discounted items you can get on their Black Friday sale. Offer your customers deals that can make them want to get more. A cheap tote bag to carry all the discounted loot they got from you is one good example.
Everything For Everyone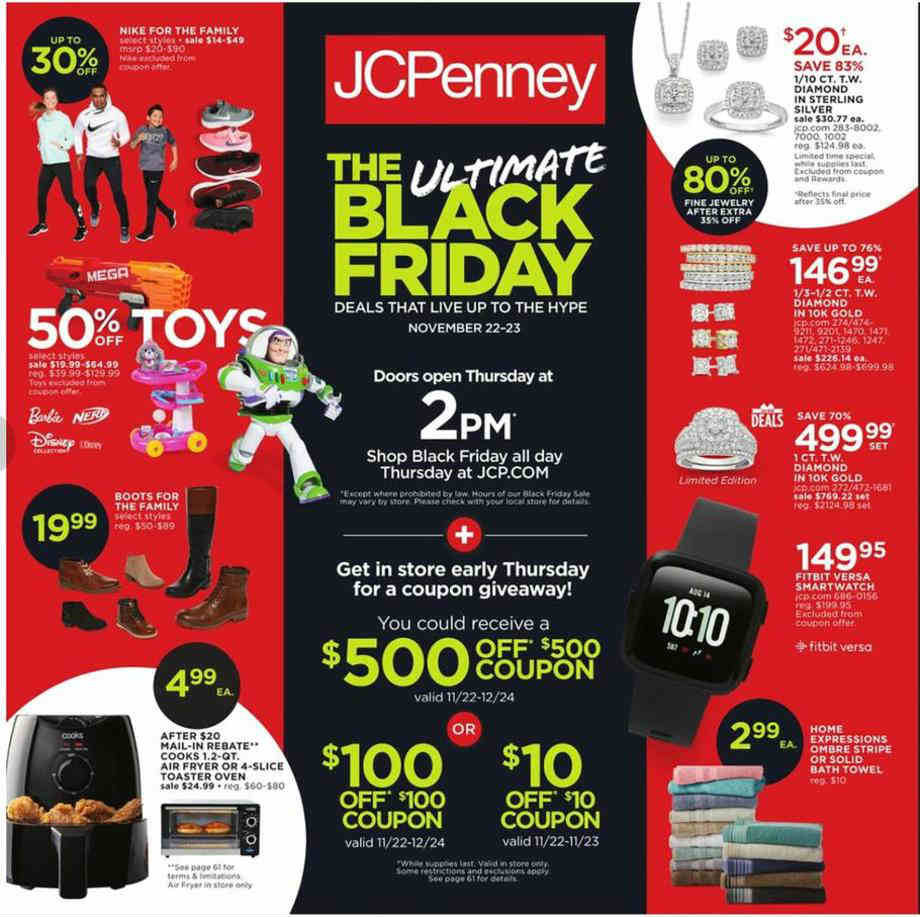 This J. C. Penney poster includes toys, toaster ovens, shoes, and more which indirectly tells shoppers that they have everything for everyone and they are all on sale. This gives their customers no more reason to shop elsewhere as it is literally a one-stop-shop.
Always make sure that the images you use on your poster are of high-quality. That way, even if they are placed together in one poster, they can still be viewed clearly. Proper layout is also called for to avoid cluttering which can bore your viewers and look the other way.
Deals Online and In Stores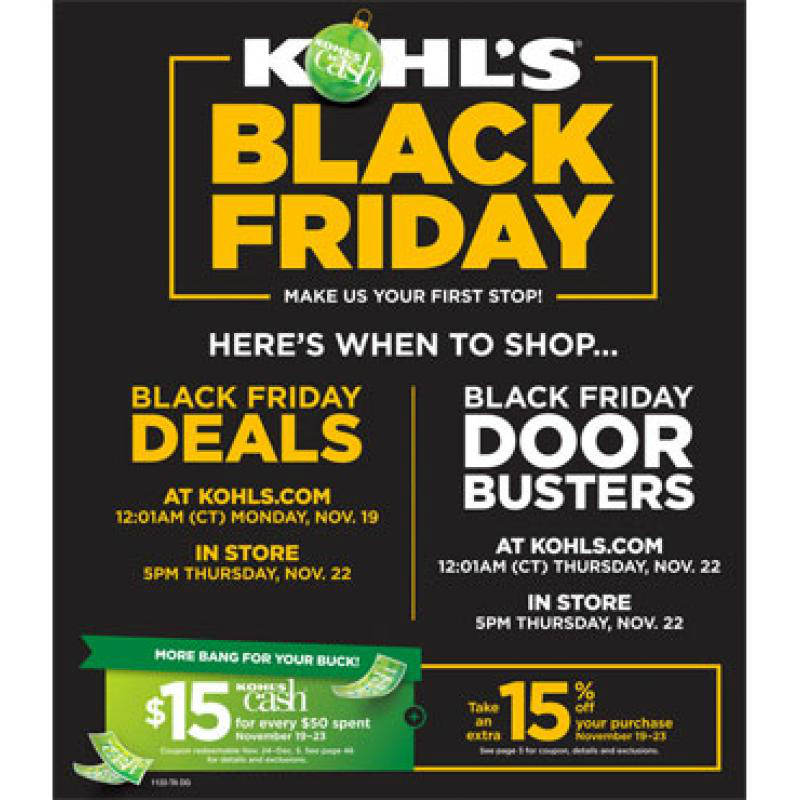 Whether your customers wish to do their shopping online or in stores, Kohl's has got it covered. Their Black Friday poster includes all the information a customer could want—when and where to shop. All the space around it seems to catch the attention easily and provide all that the viewers need to know.
Giving your customers the option to choose how they will shop is a great come on for those who don't like to wrestle with other shoppers for bargains.
Holiday Specials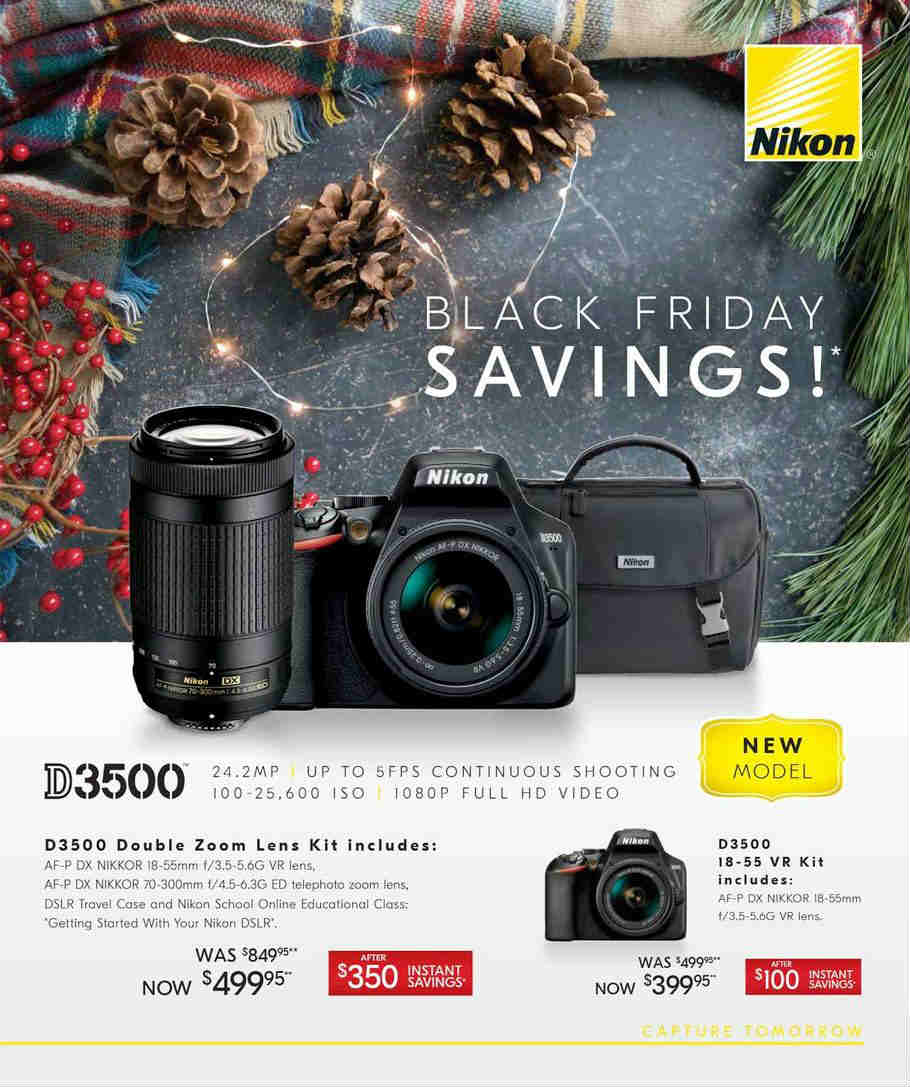 Most stores create promos and deals to entice people to shop more. But it's also a great way to dispose of items that are outdated or have been in stock for a long time. Consumers are aware of this but if you do what Nikon has done with this Black Friday poster, you'll get on their good side and see an increase in your sales while you're at it.
Their poster included a new model of their camera which shows that shoppers can get a new version without having to wait for it to become outmoded.
Less Is More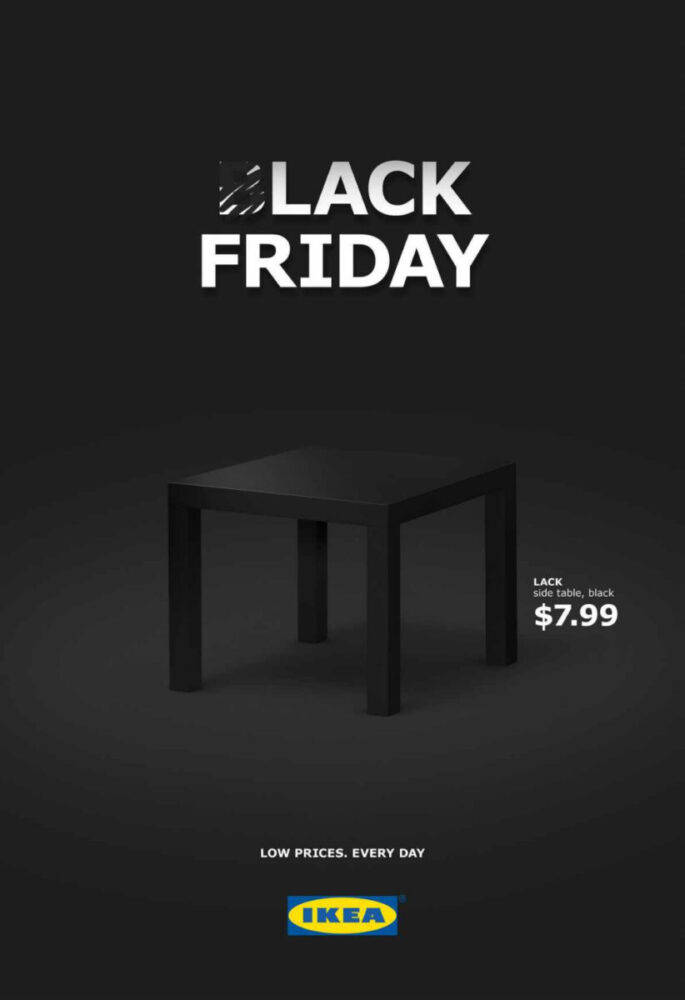 A perfect example of simplicity and minimalism in design is this Black Friday poster from Ikea. They created a series of furniture that has a streamlined and basic design which they called LACK. In their poster, the B from Black has been erased to highlight the series.
The black table against a black background with the price written in white is very eye-catching despite the few colors. This concept and the use of clear and clean imagery makes the colorful logo stand out even more.
Why Posters are Effective
However digitally advanced the world has become, have you ever wondered why posters are still in use? Yep, it's because posters are still as effective as they have been for the longest time. They are one of the most brilliant if not underrated forms of getting your message across.
Although posters can't do it alone, it can help greatly in persuading your viewers in making their purchasing decisions. Posters provide the reinforcement your online marketing campaign needs to complete its task of creating awareness. They offer many advantages that you should take notice of and include in your media mix, Black Friday or not.
Not only do they provide constant exposure, but they can also give your prospects instant visual impressions. If placed in strategic locations, you can expect to get big reactions from your posters. The human eye has a tendency to focus on images that are both interesting and stimulating. That's why graphic design is a crucial part of your marketing strategy should you go create your posters.
Why Graphic Design is Crucial
Getting noticed is the biggest challenge during the holidays such as Black Fridays. Everyone is offering sales and discounts, having a sale has become commonplace. Consumers are aware of these gimmicks to lure them so they become more discriminating in choosing where to spend their money.
Even if you intersperse your neighborhood with your Black Friday posters, if they don't get noticed, your efforts will be in vain. To ensure that your posters make an impact on your target audience, you need to have them done by professionals that know what the right elements to include. People who know the most suitable colors, the most appropriate typography, the right layout, and so on.
How to Use Penji for Your Black Friday Posters
Since we already mentioned professionals, you might think that you need to pay a hefty fee just to have your posters made. The good news is, you don't have to. The best solution is to work with Penji and enjoy unlimited graphic designs for a fixed fee every month. They have a platform where you can do all the transactions. Here's how it should work.
Request for a Poster Design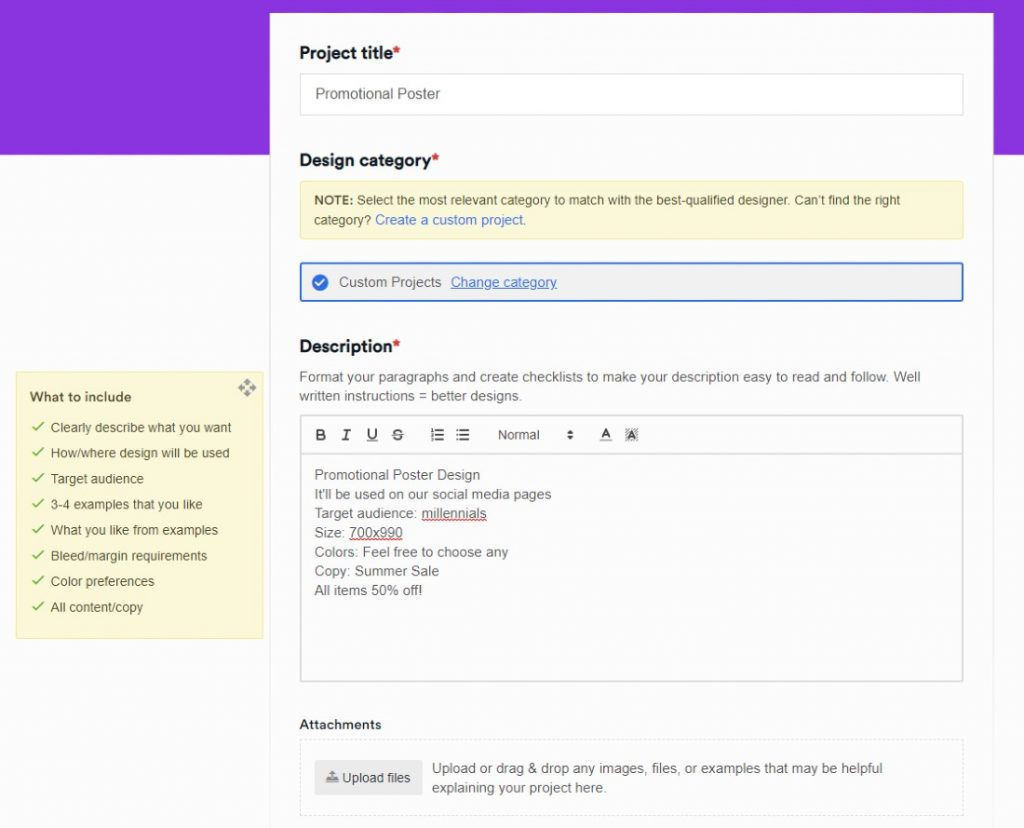 Avoid the hassle of having multiple email threads when requesting for a poster design. With Penji's app, all you have to do is sign up and get access to their platform. They designed it to be user-friendly – you won't even need tech support.
Once you are on the platform, find the New Project button on the right side of your screen. This page will ask you for detailed information about your request. Complete the questions and add other materials that could help our designer. This could be your branding kit and even links to your peg.
The designer fit for your request will be assigned to you and will reach out using that same thread.
Wait for the Draft and Request for Revision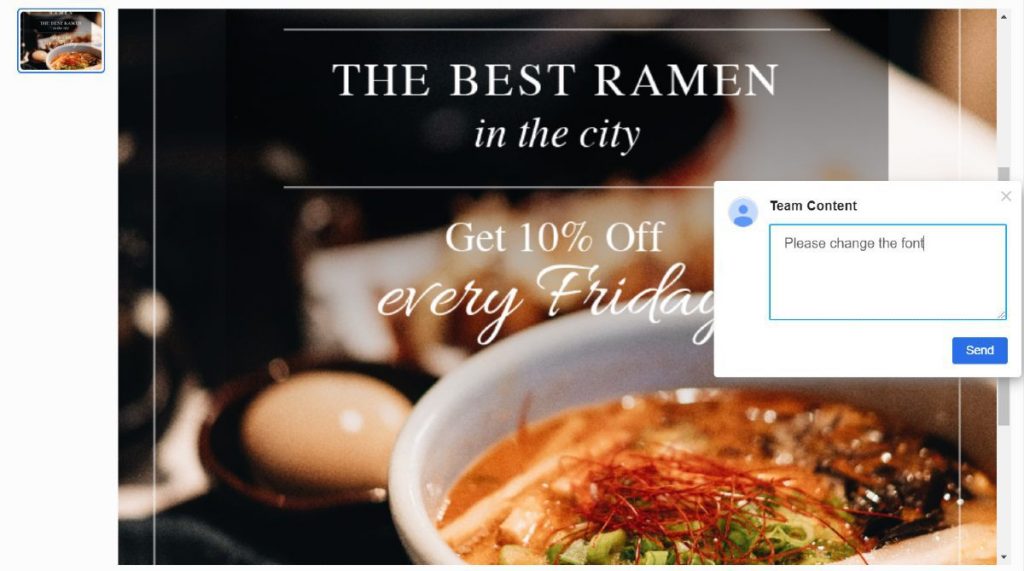 Just wait for your initial draft within 24 to 48 hours. Click the image to enlarge and carefully check if there are areas that need improvement. From there, you can directly type your comments and send it back to the designer.
If you are happy, let's go to the last step.
Download and Print the Poster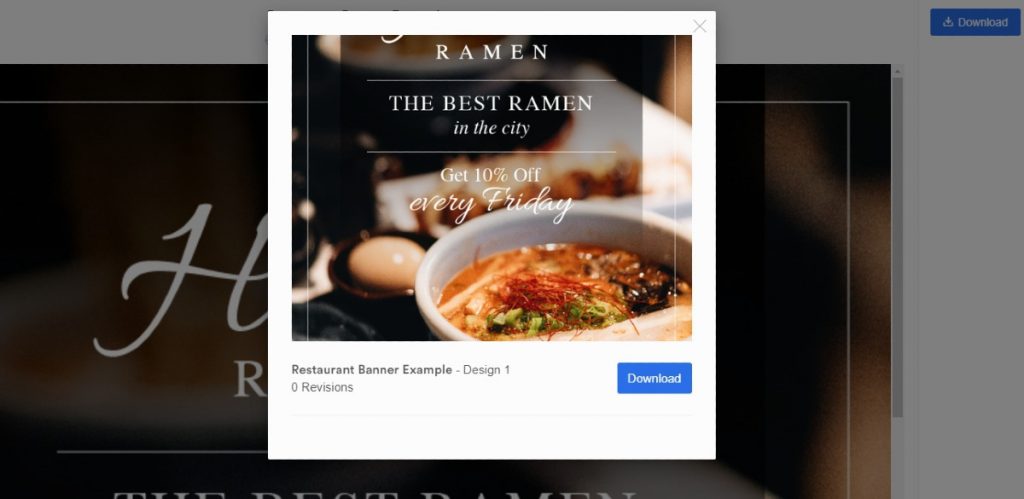 The great thing about the Penji app is that you can download the source files whenever you want. There's no need to request for it separately, making the entire thing efficient.
It's that easy! So, better sign up now, send your requests, and get the best Black Friday poster from Penji.