If run-of-the-mill marketing strategies aren't working for your brand, then it's high time you try disruptive advertising. Catch more attention and sustain interest this 2020 by going against the grain and taking the road less traveled.
In this article, we'll learn about disruption in advertising and its effect on industries. We'll also look at the biggest disruptions in advertising in recent years and examine why each one works.
If you want to crank up your marketing strategy to increase leads and sales in 2020, hire Penji. Offering unlimited designs for a flat monthly cost, you can have all the graphics you need to reach out to your audience. From ad vector drawings to product packaging, there's nothing Penji's professional designers can't help you with.
What Are Advertising Disruptions?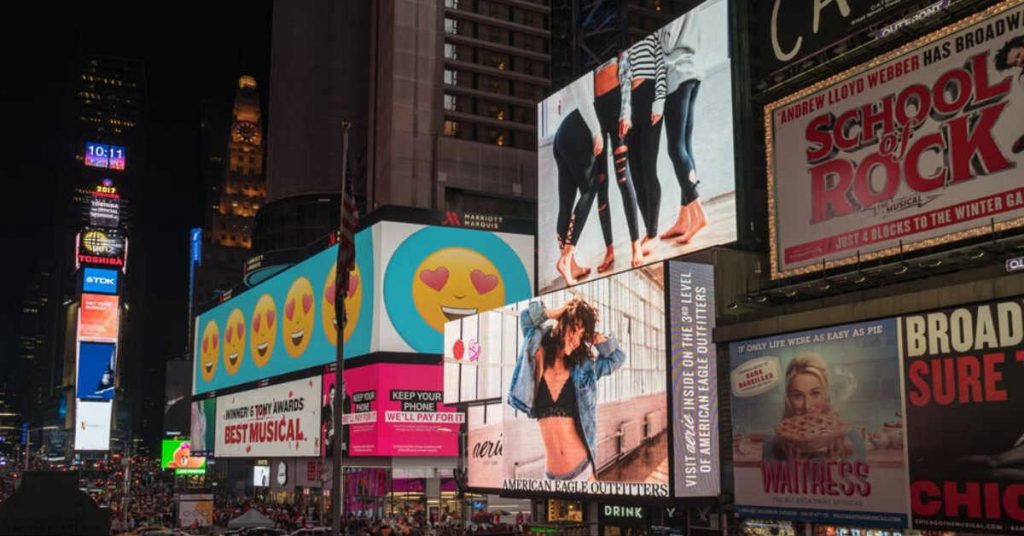 Advertising disruptions are mainly tactics that go against the conventional and traditional aesthetics in form and content. Because the ad doesn't look like the others, it cuts through the noise and drives clients to focus on the brand.
Though it seems to be one of the new trends in advertising, disruptions have been around for quite some time. However, recent years have made the industry ripe for this type of tactic. In an age when people consume online and offline ads round the clock, breaking away is a must. The main goal of this movement is to create enough impact and promote dialogue, leading to word of mouth marketing.
Disruptive Marketing Strategy
Just how can you come up with disruptive marketing campaigns in 2020? To come up with an active campaign, knowledge about current ad practices is crucial. First, it's vital to ask yourself a few questions. What are the common tactics used by brands under the same industry? And how can you turn defects from these norms to lure in more clients?
Secondly, there must be a direct intent to turn away from standards. Doing so takes guts because you'll have to tread in uncharted waters. And though the success of campaigns can be random, your brand will surely benefit when you hit the mark.
Good vs Bad Disruption
Disruption can be useful if it shakes things up just enough to direct attention to the brand. However, be careful not to go overboard. There can be a thin line between creative and disturbing. The form and message should stand out from the rest without offending any audience segment.
The Importance of Graphic Design
Disruptive marketing anchors on a game-changing idea that don't submit to the norms. A brilliant idea and a punchy copy, however, can both only go so far. The ideas should be translated to visuals that best move the message forward.
10 Major Advertising Disruptions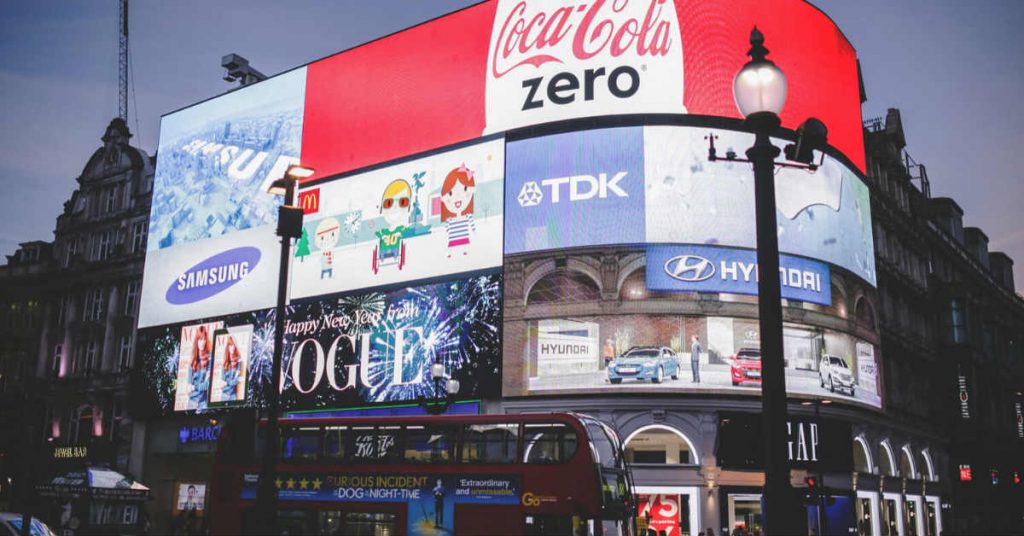 Here are some of the major disruptive advertising techniques. Pick out which ones can be applied to your brand to make it shine this 2020.
Social Relevance
Even if you don't have a CSR plan just yet, adding social relevance to your creative strategy is a good idea. Not only will it improve your image as a brand, but it will also give you bigger chances of contributing to society. Make your social media posts relevant by including public service announcements during calamities. In the same way, you can also direct your audience to the right channels should they want to help, volunteer or donate to timely causes.
Humor
Gone are the days when companies tried their best to be serious all the time. In contrast, humor is gold in today's digital age when memes are shared non-stop and funny videos get the most views. Funny ads are easy to remember and make a good impression on viewers.
Social Media Interaction
Aside from responsive web design, eCommerce stores must be active on social media. However, merely creating routine posts is not enough. To take a social media marketing disruption strategy in full blast, it's vital to engage with customers by answering their queries and liking and replying to their comments.
Going Beyond Aesthetics
Going beyond aesthetic norms is one of the biggest disruptions in advertising over the past decade. Dove, for example, has been making waves with its Real Beauty campaign. Whereas other soap companies that focus on how their products can help prettify customers, Dove goes the other way. They dwelled on celebrating individuality and different kinds of beauty.
Relatable Stories
People are more likely to support a brand when they can relate to it. By featuring clients' relatable stories, you show your prospects how your products can help them with the issues they face in their everyday lives.
Subscriptions
Subscription boxes started sprouting in 2018. And though they've become popular, the service is still something out of the norm. After all, who would've thought ten years ago that getting a monthly box of surprise goodies would be a feasible business?
Personalization
A personal marketing approach gives a brand a more human touch. For example, Coca-Cola launched its Share a Coke campaign, which involved releasing bottles of the drink with people's names on them. The campaign earned a lot of attention and support because of its unique style of encouraging people to buy a bottle for a family member or a friend.
Freebies in Exchange for Giving Up Goods
Offering freebies in exchange for giving up old goods is one of the disruptive ideas in advertising that would continue to be applied in 2020. This is a good tactic to make people change brands or at least give your product a try.
Advocacy Support
People are most likely to support a brand that stands up for a cause close to their hearts. Lush, for example, built its branding around several core causes, including the fight against animal testing, using vegetarian raw materials, reducing waste, and ethical buying.
Talking to Competitors' Customers
Another eye-catching ad tactic is to speak to your competitors' clients. For example, Pepsi addressed Coca-Cola's neighbors in its hometown in Atlanta. The ads were released in 2019 when it became the official soft drink of Super Bowl held in the city. The copy was pretty witty: "Pepsi in Atlanta. How refreshing."