Seeing a Nike ad for the first time always leaves an impact. That's because Nike is a leader in marketing strategies. The best Nike ads never get old and will still tug at your heartstrings even years after launching. But what makes Nike's ads so powerful?
Nike's product positioning is something all brands must learn from. The sports brand knows how to leverage emotion and advocacy while promoting its product. However, the outcome is never too sales-pitchy. Nike's messaging is so powerful that the ads influence target audiences.
Aside from emotional appeal and advocacy, Nike also embraces inclusion. The brand welcomes all sports, genders, racers, sizes, ethnicities, and sexual orientations. They rely on influence by working with celebrities to get their message across.
If you want to learn a thing or two from Nike, check out these 10 best Nike ads that pack a punch.
1. Colin Kaepernick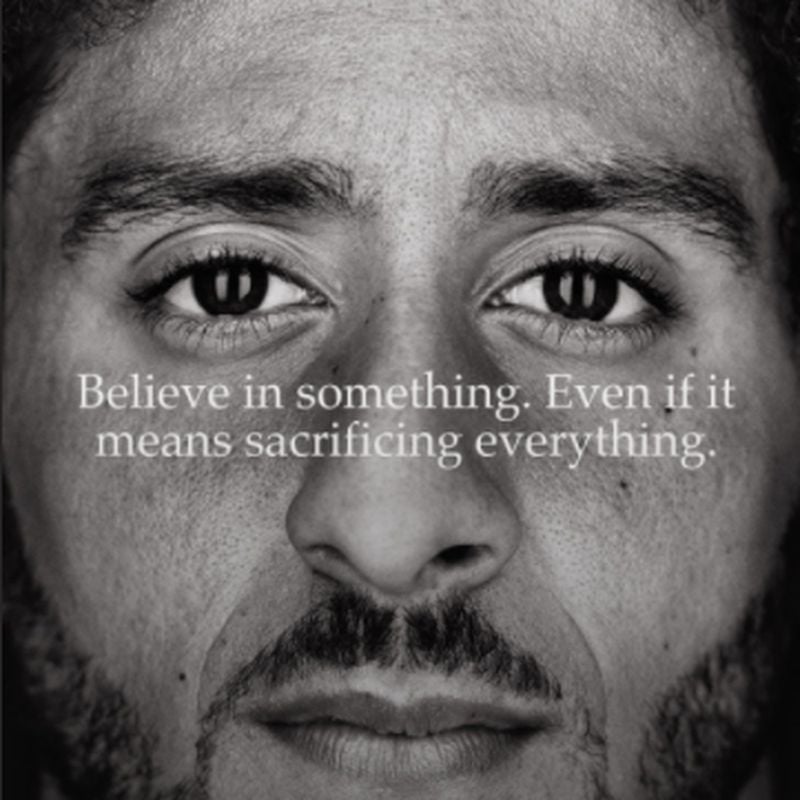 Colin Kaepernick was hailed by some famous athletes in 2016 when the San Francisco 49ers player refused to pay respect to the American national anthem. During a football game, the civil rights activist refused to stand when the national anthem played. The football player then kneels as a sign of protest against police brutality. Although Nike's share price dropped by 2 percent after this campaign was launched, famous athletes like Serena Williams and LeBron James had nothing but praise for the brand.
2. Color Your Air Max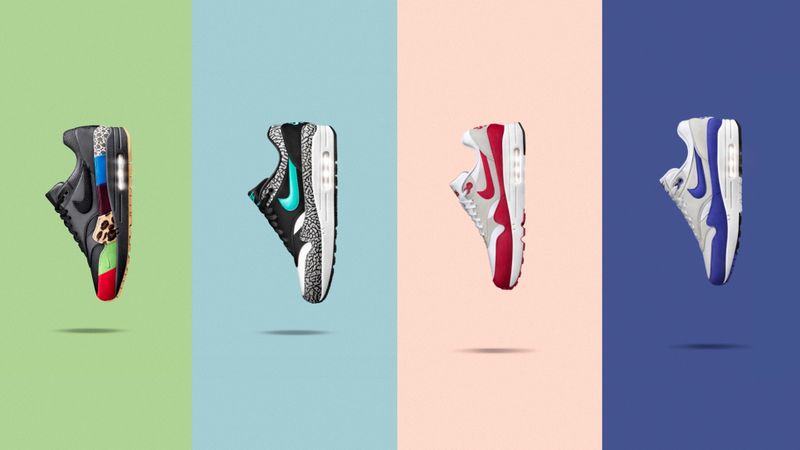 Nike knows how to engage its audience through its marketing campaigns. This particular marketing campaign, Color Your Air Max, encourages Nike users to design their Air Max. This was in celebration of the Air Max's 30th anniversary. The brand lets users edit the shoes through an Instagram editor to show customers that the Air Max is for every identity. The brand delivers a silhouette of the shoes where Nike users can make their personality shine by designing the pair.
3. You Can't Stop Sports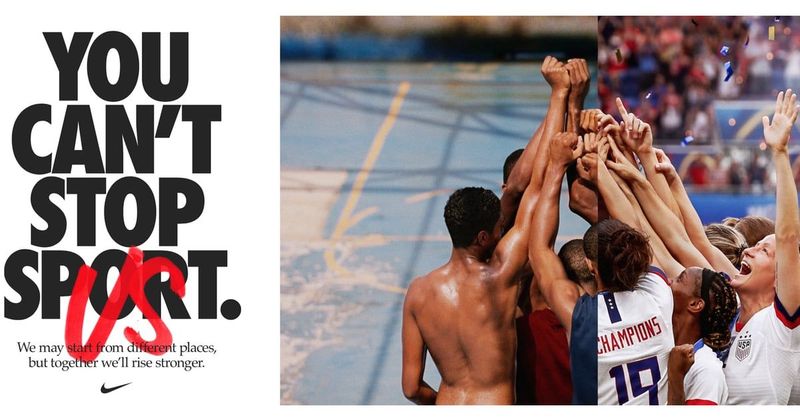 One of the best Nike ads that encourages athletes worldwide is the You Can't Stop Sport campaign. This is a short film created in homage to NBA's return. Megan Rapinoe narrates the film, which shows a montage of movements from pairings of athletes in different sports. The research behind this film took over 4,000 pieces of footage, and the result is phenomenal. It shows how athletes come together and share one passion for creating change.
4. The Toughest Athletes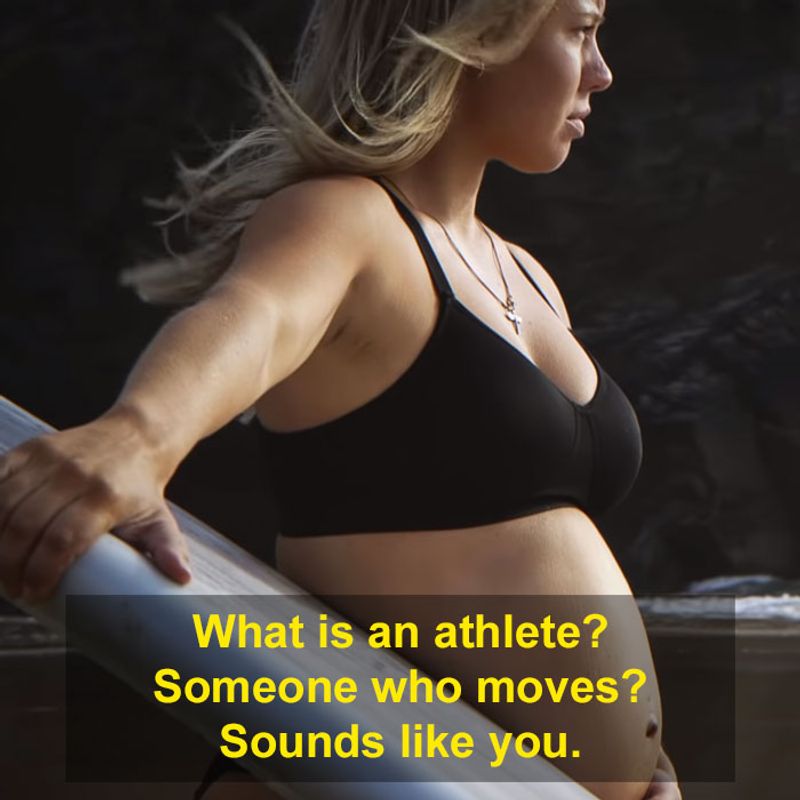 Nike honors the toughest athletes that have to go through pregnancies, postpartum, and breastfeeding. Nike launched sportswear for pregnant women called Nike (M) in this campaign. The commercial shows more than 20 mothers braving the various stages of motherhood while doing sports in their own way. The campaign features elite athletes such as Shelly-Ann Fraser-Pryce, Nia Ali, Bianca Williams, Perri Edwards, Alex Morgan, and Serena Williams.
5. The Shoe Works If You Do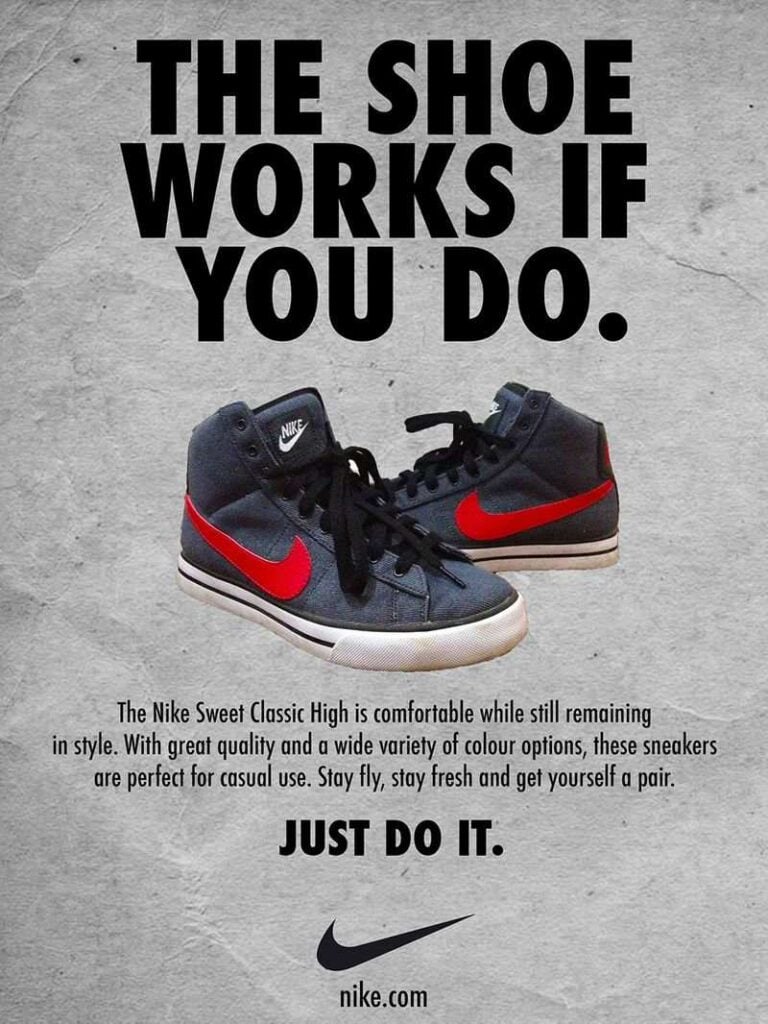 This is one of the best Nike ads that targets the working class. Those who work would want a pair of shoes to get them through the hectic day. However, the shoes will only help the workers if they work twice as hard. If they do nothing and slack around all day, the pair of shoes will not serve their purpose. But if they walk around the office or on the field all day doing office chores, they'll appreciate the shoes more.
6. Find Your Greatness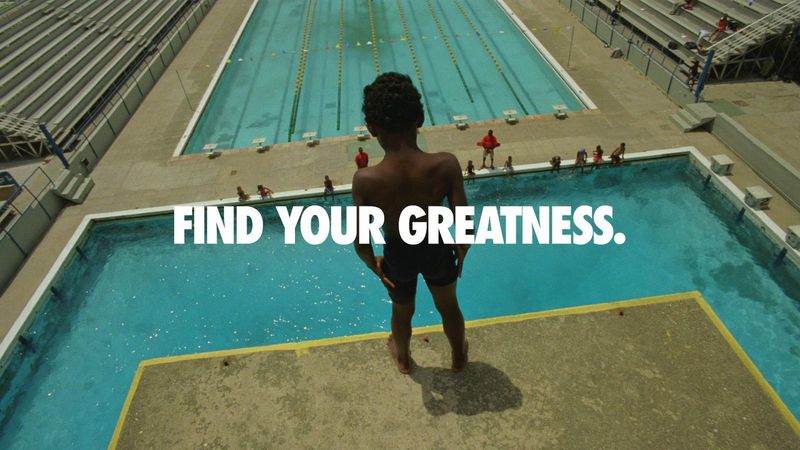 Deemed the most emotionally powerful Nike ad ever created, this campaign aims to encourage anyone to be an athlete. Find Your Greatness celebrates the bond that sports brings to everyone who wants to share this lifestyle. The message in this campaign persuades everyone to be great at what they do. It pushes them to be good at their sport, celebrates their achievements, and inspires others. As long as you have a body, you can be considered an athlete. It's all up to you to find your greatness.
7. When Your Son Plays the Tuba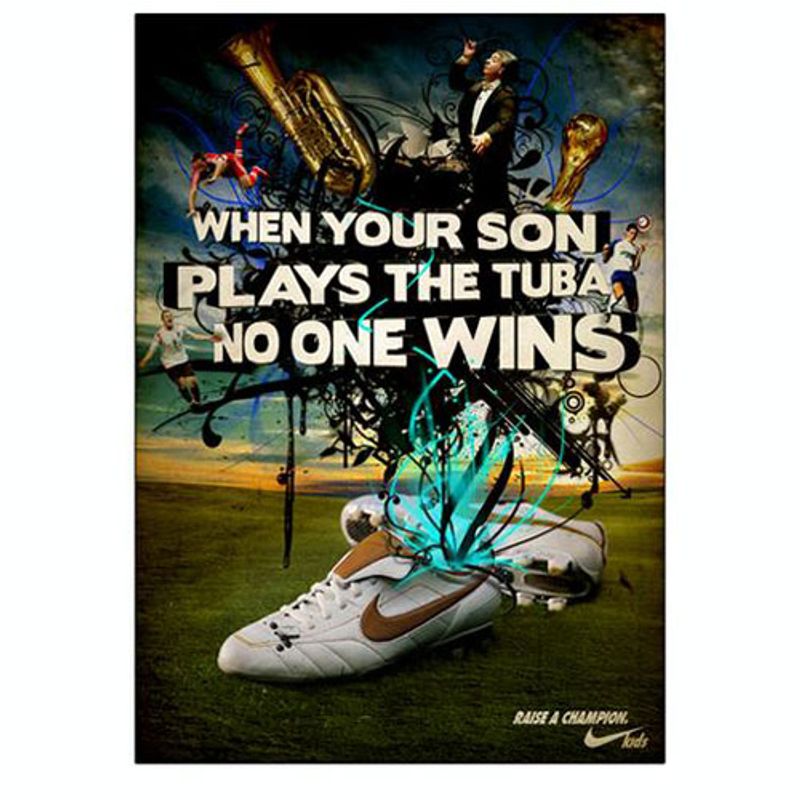 Nike's messaging in their advertisement shows that they're a brand that prioritizes diversity. The brand embraces all types of athletes, sports, genders, ethnicities, and even sexual orientations. This inclusion makes their advertisements impactful because it speaks to every audience out there. And that includes tuba players. They created this particular ad to recognize that tuba players buy and use Nike shoes.
8. Write the Future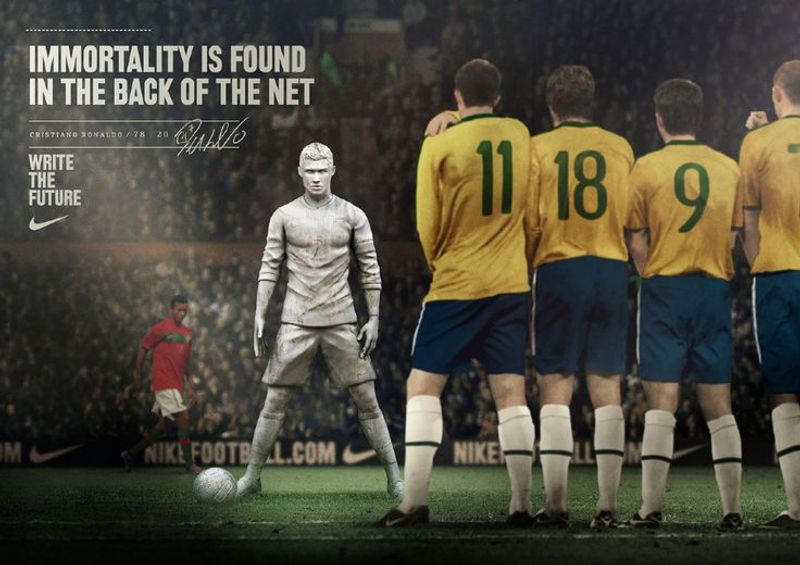 This Nike commercial is directed by Mexican filmmaker Alejandro González Iñárritu for the 2010 World Cup. It features Wayne Rooney, Ronaldinho, Cristiano Ronaldo, Didier Drogba, Franck Ribery, and Fabio Cannavaro. Due to several significant events, this advertisement shows players in various scenarios during the World Cup. A ripple effect occurs outside the football field while the song "Hocus Pocus" plays in the background.
9. No Excuses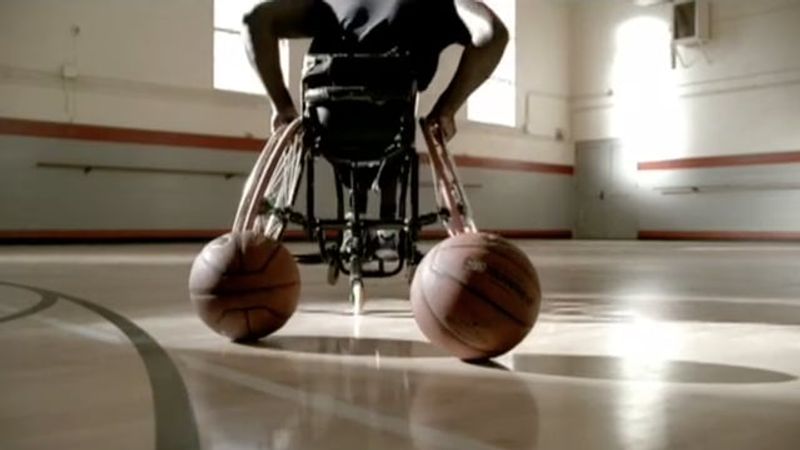 The No Excuses campaign is next on this "best Nike ads" list. In this commercial, you'll see Matt Scott, a basketball player in a wheelchair. The brand's message is to push everyone to improve themselves, no matter how difficult it can be or get. This ad doesn't only target people in wheelchairs, though. It's for anyone who wants to accomplish something challenging. The brand tells everyone to just do it!
10. Just Do It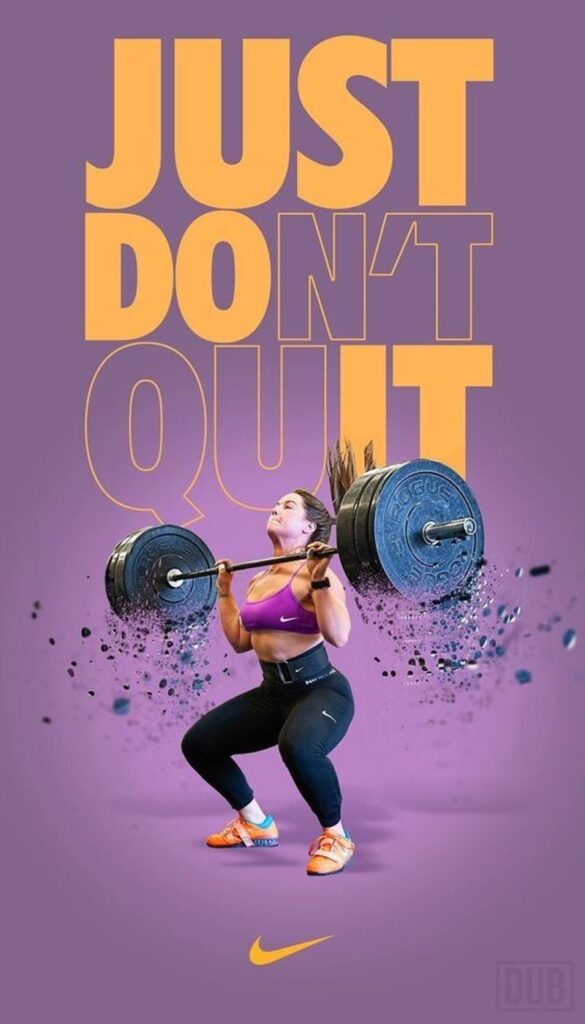 The most famous campaign of all time is the Just Do it campaign, launched in 1988. It was a strategy to target Americans who wanted to improve their fitness level. Regardless of gender, race, age, or physical fitness level, Nike aimed to encourage sportsmanship and positioned their product in this campaign. The brand also worked with professional athletes to show that their shoes are for everyone — both everyday customers and professionals.
Conclusion
These 10 best Nike ads have one thing in common — great design. Apart from these ads' emotional appeal and powerful messaging, graphic design has everything to do with these ads' success.
If you want your ads to invoke certain emotions within your target audience, let professional designers whip up marketing designs for you. Work with Penji to get unlimited branding, marketing, web, and app designs at fixed, monthly rates. Sign up now and try Penji's 15-day money-back guarantee.