Mobile-based apps come and go. So what can you do for your app to stay forever? As an app developer, you need to boost downloads, make users love your app, and never cancel their subscriptions. Keep up with app development by following the best app design trends of 2022 that we will feature in this article.
Why is App Design Important?
App design is about looking stylish and grabbing users' attention with vivid colors and funky illustrations. And you've probably heard this many times before—user-friendliness, convenience, and innovative features are essential.
Before we proceed to the best app designs, here are the main reasons:
A trendy app design puts you on top of the popularity wave. Design concepts are based on trends nowadays, but they're changing fast. Big businesses adapt to the trends fast enough, and not following the trend means falling out of the gigantic waves and out of popularity.
Convince users of the design's functionality. The design influences most people's initial decision to use or not use the app. It's the first impression that you won't be able to encourage users to make it a second time. So, no matter how functional your app is, it surely won't be attractive if everyone sees no innovative and trendy design.
Stay in line with leading apps. If the majority learns the trend, it has already been around for about a year or two. It means it's on the way to losing popularity. However, that trend says that many companies have appreciated it and its appeal to customers.
1. Old-Style 3D Illustrations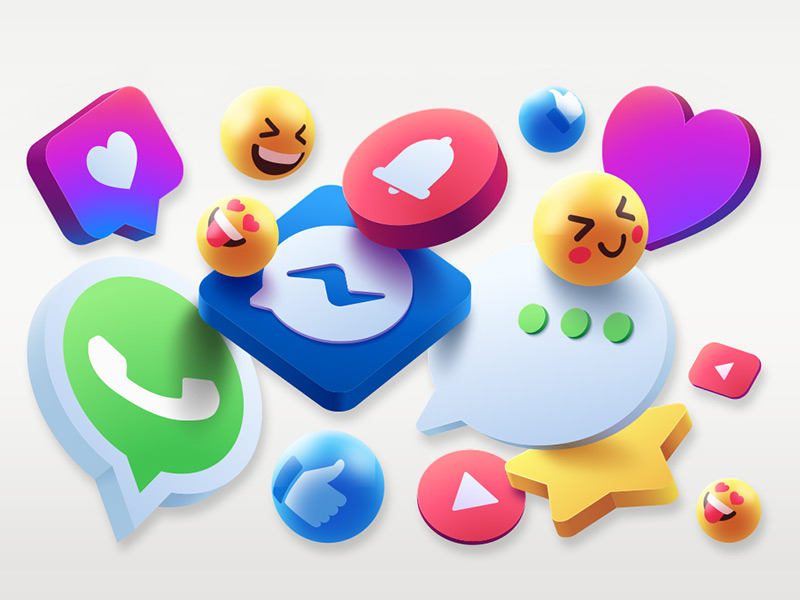 Tech giants like Google, Apple, and Facebook can initiate any trend. They pour investments into research and create new products, just as Apple has been doing.
Initially, this technique was purely educational. Now, it is increasingly being integrated into the internet promotion field.
Old-style 3D app design's increasing popularity is also due to the rise of augmented and virtual reality (AR/VR) technologies. But why is it one of the best UI trends becoming more popular? These are the main reasons:
Browsers are already technologically advanced, which is why they support all manipulations done with 3D illustrations.
It is easier to tell energy, texture, and meaning through 3D. It's because it is closer to our imagination than a flat picture. 3D illustrations are more profound, interactive, and informative.
The 3D industry also remains active. A lot of software helps create models, initial effects, and content. Today, it is easy to download apps on tablets or phones by taking pictures of objects and stretching basic shapes with fingers.
2. Animation of Illustrations and Icons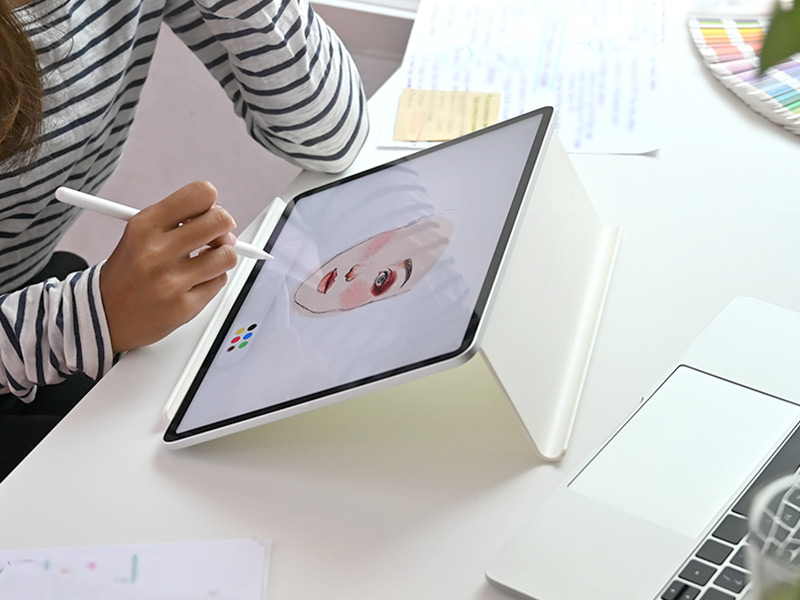 This fantastic method hails from the cartoon era and evokes any user's younger self. Likewise, it adds comprehensibility to any topic, even the most serious. There are many beautiful illustrations from the previous year. To make them more attractive, animate them.
The animation trend applies to illustrations and icons. Any appropriate small animated details in the interface will be a big plus. Afterward, SVG and JSON animation is generated by code. Below are the main benefits of this.
Minimum sizes of animation files are tens or hundreds of times smaller.
Smart settings help animation react to any interaction.
The trend with animation requires a team effort composed of a product designer, UI/UX designer, illustrator, animator, programmer, and tester. Precisely, a designer can render an animation in any tool and then forward it to a programmer.
3. Dark Mode Theme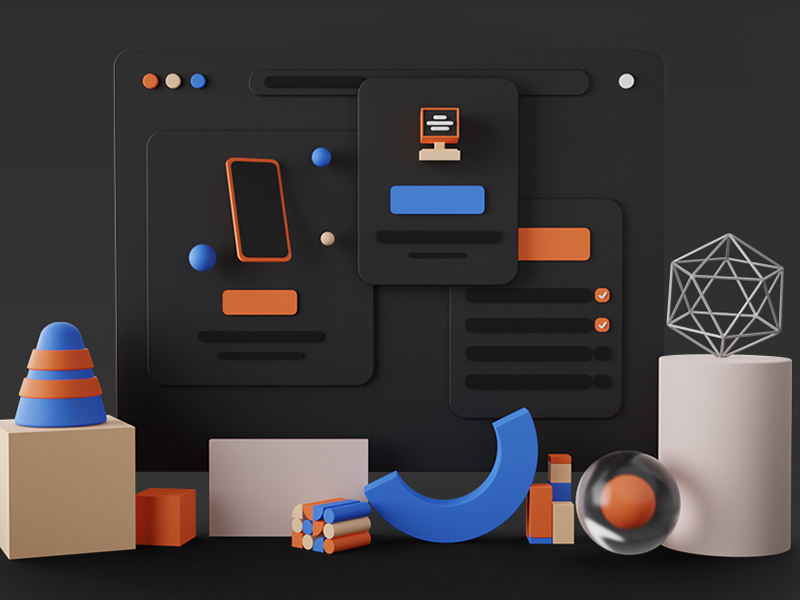 This trend became famous in 2019. Dark themes were used initially in applications during nighttime. Way back, users could switch to dark mode in the settings. And some options allow you to set a timer to switch modes. Today, developers use the dark-mode theme for websites too. Leading brands offering dark themes include Apple, Facebook, YouTube, and many more.
The dark mode is popular because:
It allows you to create accent colors due to huge differences with dark backgrounds.
It helps the user to enjoy the content at a low level of brightness
Dark modes use lower energy consumption and prolong the life of screens.
It will stand out from the rest of the apps.
4. Gradients, Shadows, and Blur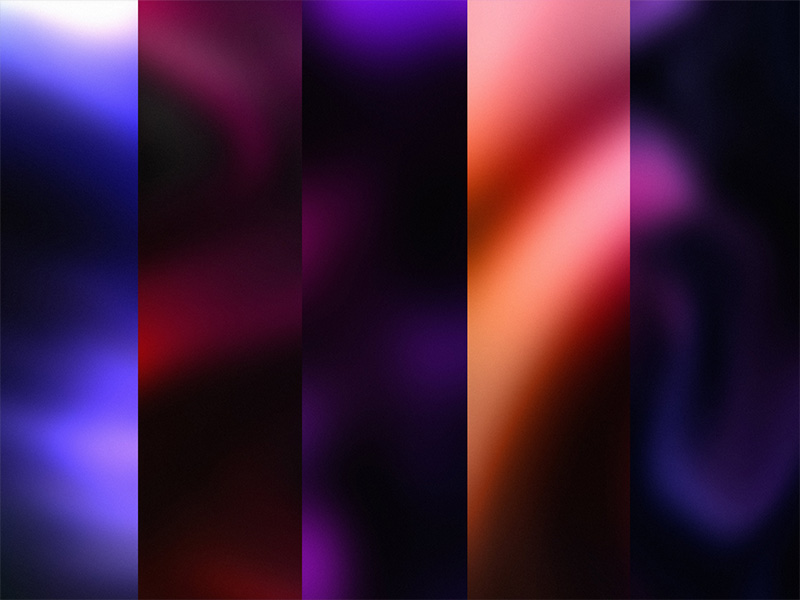 The trend featuring shadows and gradients was already a thing of the past. But it remains relevant today. This scheme originated from the vast popularity of 2D graphics popular in the 2010s.
The only thing that has changed is the appearance of more airiness, lightness, and volume. All this is mixed with pastel gradients and new trending 3D icons. Plus, designers now use more muted colors. Gradients have also evolved and become more complex. It is no longer enough to use the linear gradient as before. You have to mix different colors and palettes and
use an overlay.
The color blur effect is increasingly used in interfaces, often in backgrounds. It gives the interface depth and dimension.
5. Real photos in an illustrative environment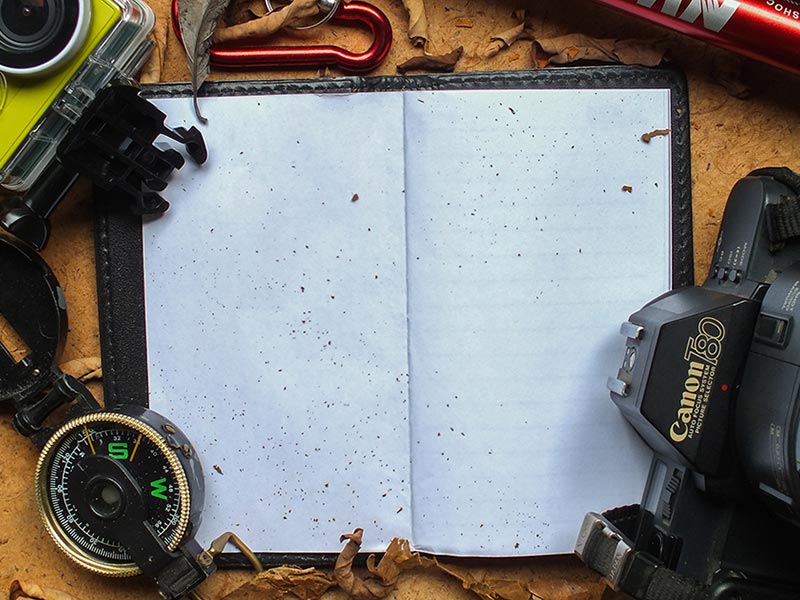 The modern UI design idea of using real images surrounded by illustrating details dates back to the first robust designs of the Apple company's website. This design trend quickly engages a user in the idea of an application. Actual photos give the user a picture of the product's dimensions on the screen.
BONUS: Social media elements
Social media elements, including comments or stories, are slowly sneaking into all apps. Whether it is a health tracker or a shopping app, users love to scroll through informative posts and share their thoughts or experiences on your website or in the comment section. For instance, a flight booking app might read posts with the best ticket offers or travel necessities.
A special mention regarding Facebook users posting to stories: this feature is no longer limited to Instagram or social media. A photo or video is a great way to share updates, make announcements, or demonstrate products in stock.
Penji Has the Best App Designers
Are you motivated to create an app using the best app design trends as inspiration? Penji can help! We have a team of exceptional talents that can handle all your graphic design needs. Subscribe today by filling out this form and avail yourself of our 30-day money-back guarantee.