Bees have long been recognized as symbols of hard work, community, and harmony. This iconic image has represented countless companies like Burt's Bees and Guerlain, a French perfume maker. So, if you're looking for a well-crafted bee logo design, these examples will make your brand buzzworthy.
Penji's graphic design experts create creative logos to promote your brand. Browse until the end to see how you can get a quality logo at an affordable rate.
1. Funny Bee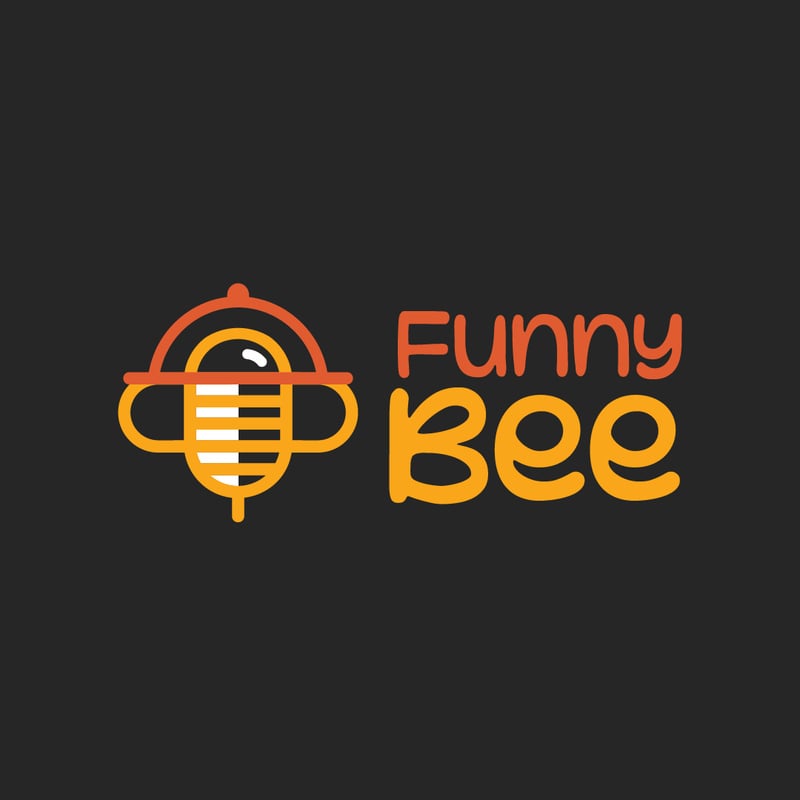 The first logo in our list characterized a whimsical company that embodies creativity, radiance, and innovation. The playful illustration of a bee image against a black background shows the brand's personality. Funny Bee's color palette symbolizes the company's commitment to bringing joy and excitement to its customers.
The simple yet meaningful details, including lines and curves, represent the company's attention to quality and craftsmanship. This bee logo embodies the essence of Funny Bee, a company dedicated to creating magical experiences, innovative products, and a profound love for nature. Get ready to be enchanted by the captivating world of Funny Bee!
2. Bee Happy Kids Play House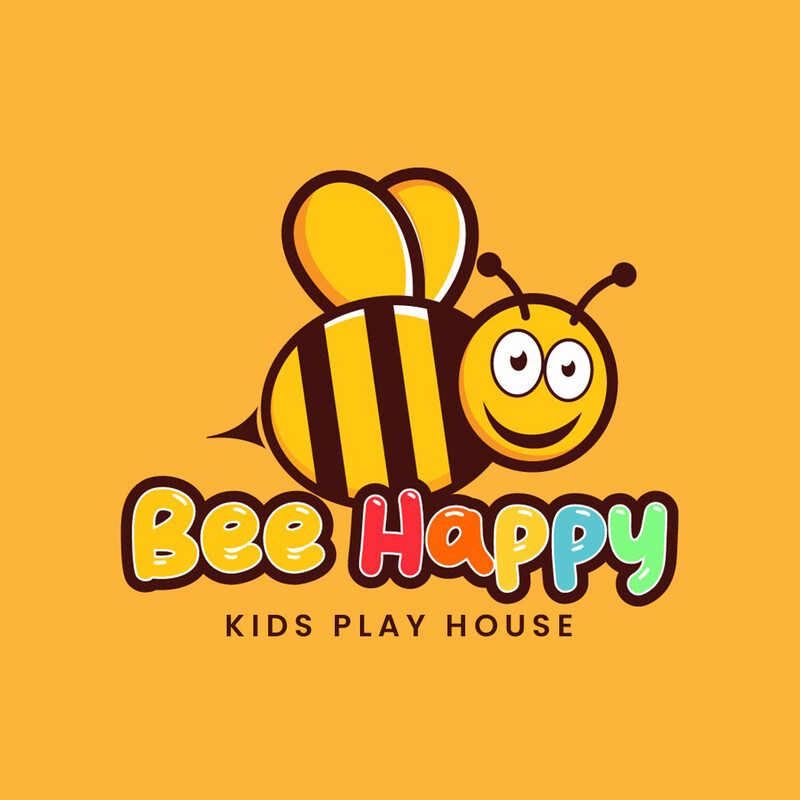 The following logo is a delightful and cheerful representation of the brand's playful and nurturing environment. You'll find a friendly and smiling Bee exuding joy and happiness at the logo's center. With vibrant colors like sunny yellow and playful shades of orange, the Bee radiates warmth and positivity. Its wings showcase a sense of freedom and adventure for children learning through play.
These elements and colors of the logo evoke a sense of fun, creativity, and the spirit of childhood. Draw inspiration from with radiant bee logo to promote your business and create beautiful memories.
3. B Positive Film Production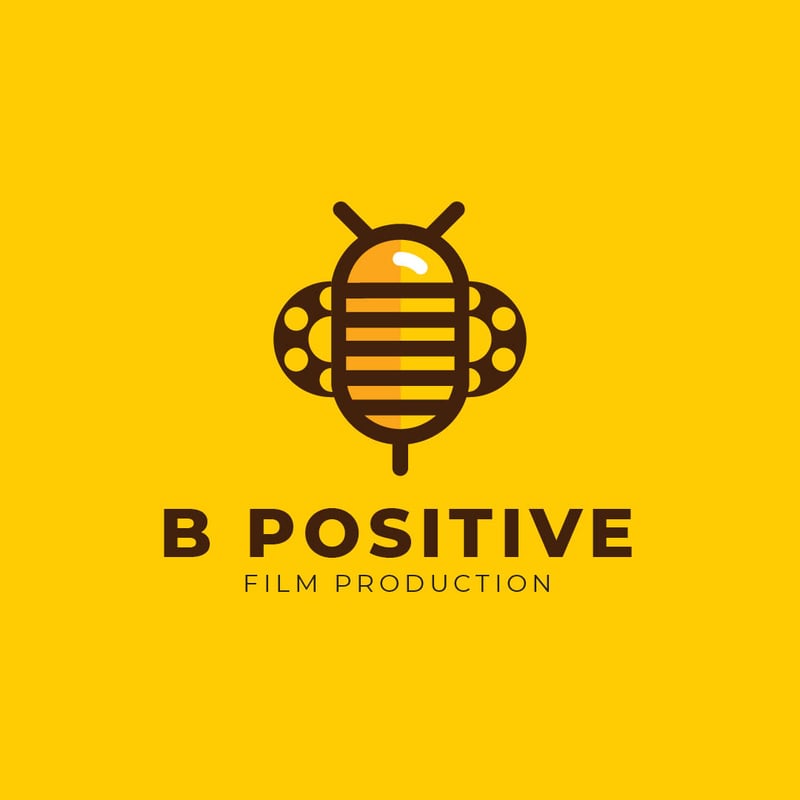 B Positive Film Production's logo embodies the company's core values of inspiration, creativity, and optimism. The logo features a stylized bee hovering above a film reel, signifying the connection between nature and the art of filmmaking. The Bee is depicted with an upward motion reflecting positivity and success. The film reel beneath the Bee symbolizes the company's focus on producing captivating and thought-provoking films.
Vibrant colors like yellow and orange evoke energy and warmth, while black adds depth and dimension to the design. If you need a logo representing your company's commitment, this bee logo is a perfect example.
4. Busy Bee Cafe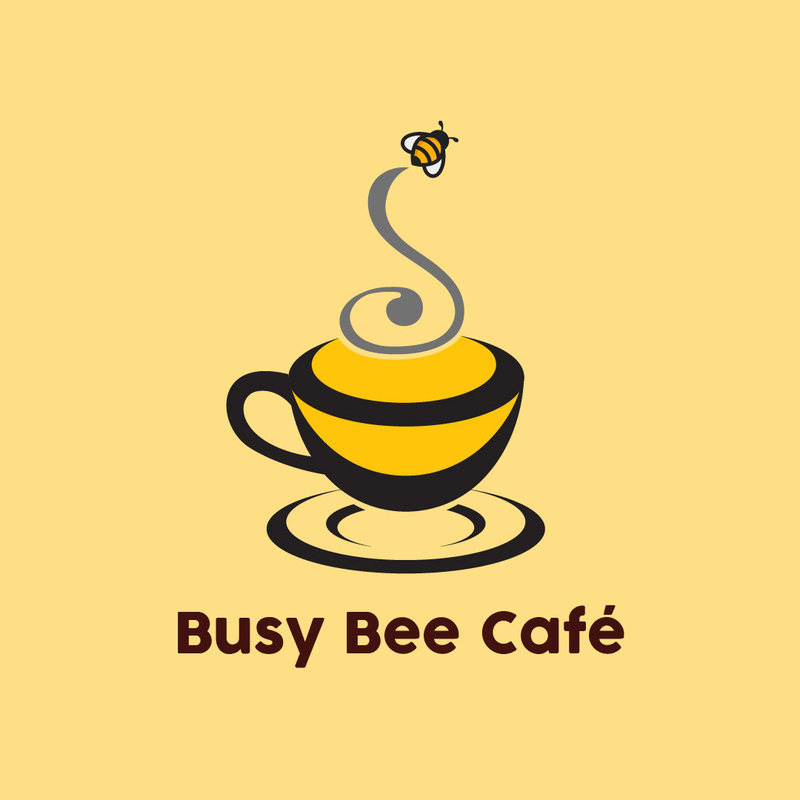 Cafes and coffee shops come in many forms. Some sell prepared coffee, tea, and other hot beverages., while others offer snacks and pasta. Whatever your product offerings are, a delightful logo is a must!
The United States is one country that stands out for its love of coffee. Statista reports that in 2021, the revenue of the coffee market in the U.S. was almost $82 billion, and the number of coffee shops reached over 38,000.
The Busy Bee Cafe logo captures the essence of a bustling and vibrant cafe that serves as a hub of activity and community. A charming and industrious bee takes the spotlight at the center of the logo. Its movement above the steaming cup, the Bee symbolizes the energy and constant buzz of the cafe. The Bee's friendly and approachable demeanor also conveys a warm and welcoming atmosphere. These elements create a sense of comfort and evoke the ambiance of a lively and bustling cafe.
5. Honey Cave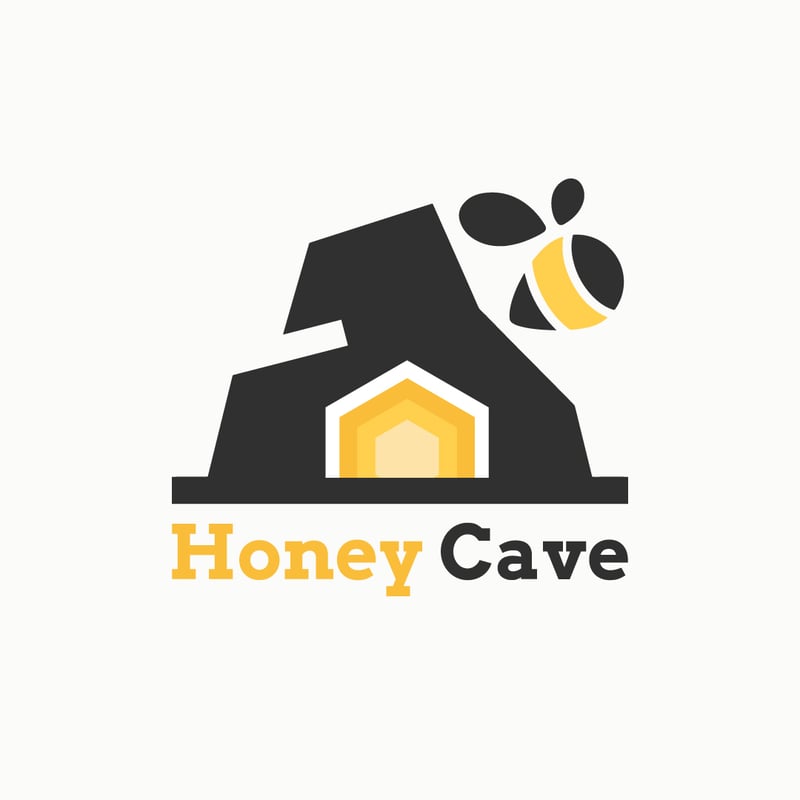 This logo encapsulates the essence of nature's golden nectar and its benefits. Its focal point is a cave with a honeycomb-shaped entrance. It invites customers to enter the world of Honey Cave and explore its offerings. Hovering above the honeycomb is a graceful bee, symbolizing the diligent work and pollination process that produces exquisite honey.
With a well-balanced color palette, the logo exudes quality and authenticity. A logo designed like Honey Cave adequately represents a company providing high-quality products and services.
6. Music Bee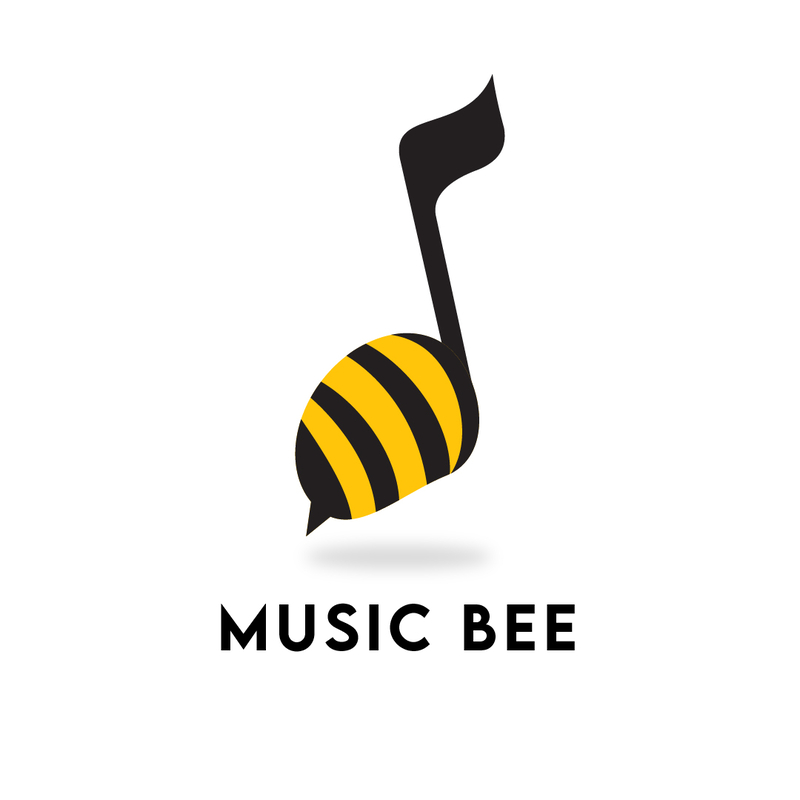 If you're looking for a simple but memorable bee logo design, Music Bee is the best bet. The creative musical note illustration that integrates the bee element perfectly showcases the brand. Or you could use the design for your brand mascot. Why not? In addition, the color combination is straightforward. Be inspired by Music Bee's distinct logo design.
7. PlumBee Housekeeping Service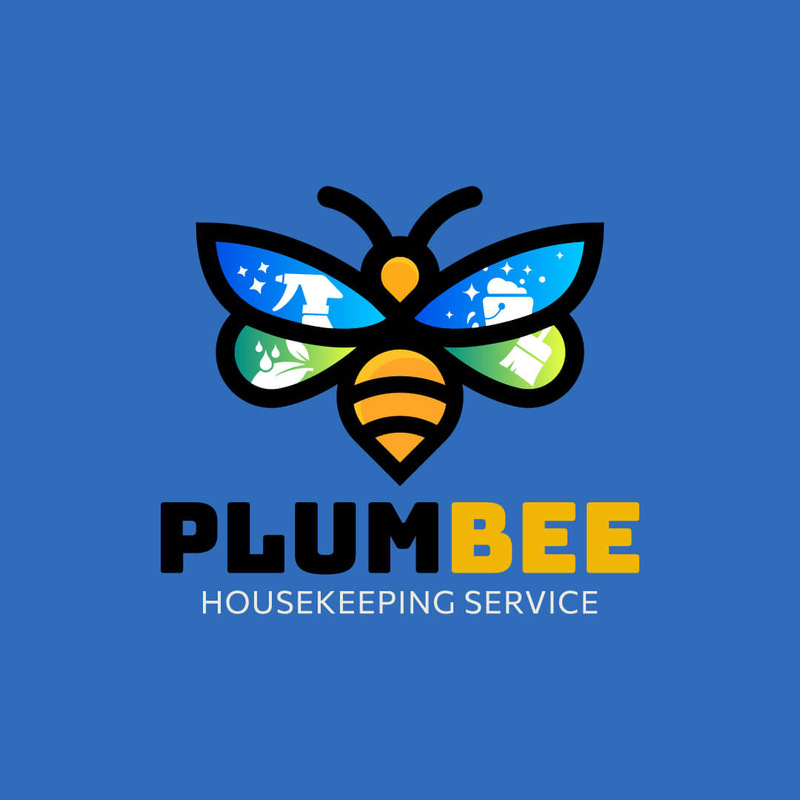 PlumBee's logo is one of the most creative designs in our collection. The design integrates all the critical elements that showcase the brand identity. First, the brand name – it's a word play consisting of plumbing and Bee. Next is the bee image. Its wings show some essential elements of housekeeping service, including cleaning materials and water. Moreover, incorporating the color blue conveys cleanliness and quality.
8. Queen B Salon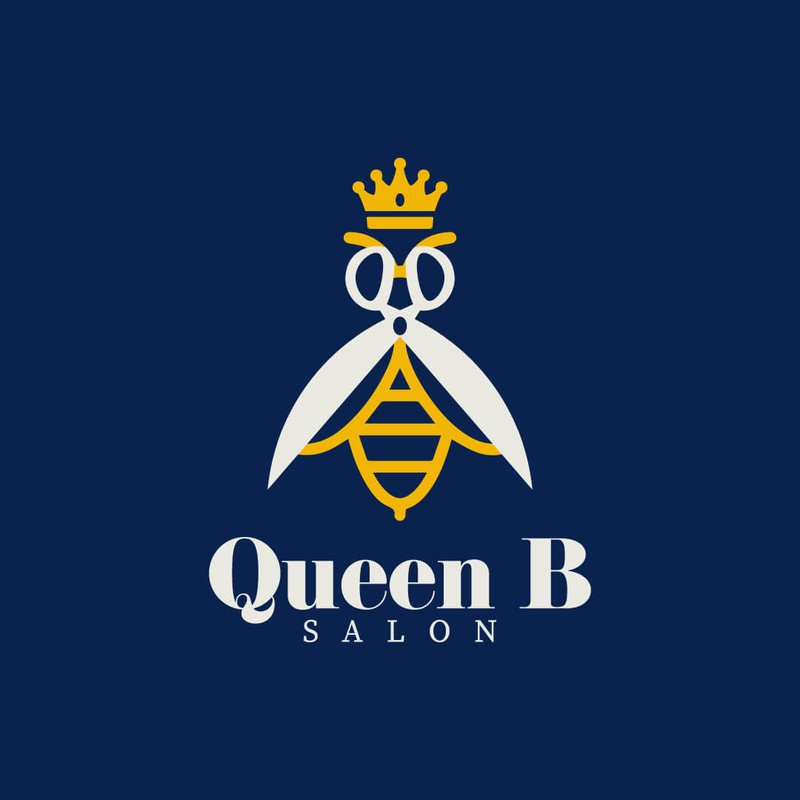 The logo for Queen B Salon exudes elegance and sophistication, perfectly capturing the brand's essence. At the center, a gracefully poised queen bee takes prominence, symbolizing power, confidence, and beauty. The queen bee is depicted with intricate details, showcasing her majestic crown, delicate wings, and poised stance. Her presence represents the salon's commitment to providing exceptional beauty services fit for royalty.
The logo's color palette includes shades of gold, symbolizing luxury, and royal blue, signifying grandeur. Meanwhile, the logo's typography features stylish lettering, further emphasizing the salon's commitment to providing a premium experience.
9. Sweet Beezness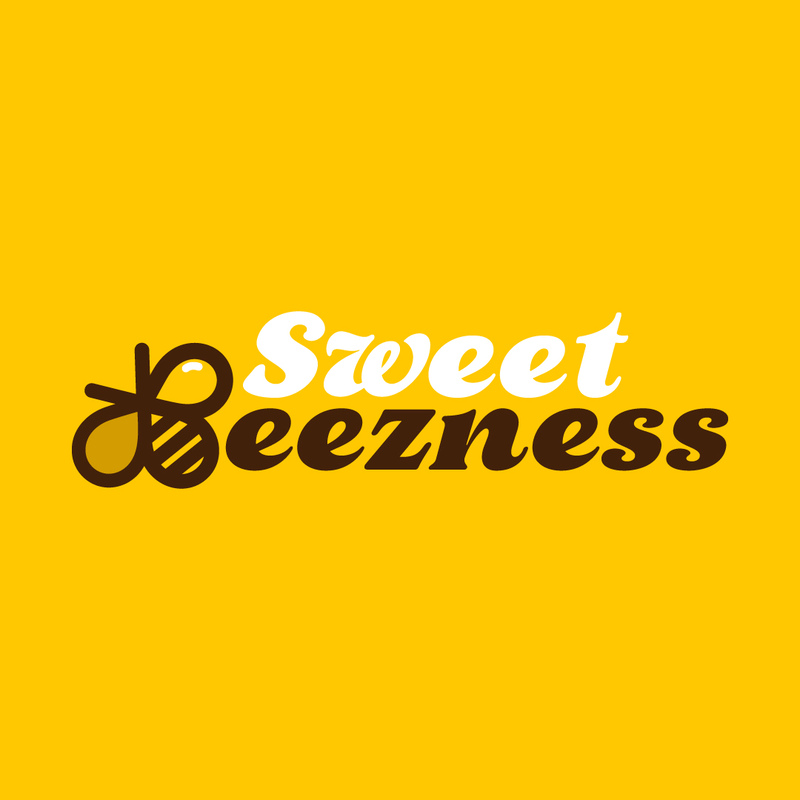 If you're into a logo apt for the young and quirky audience, Sweet Beezness is a good example. The Bee is depicted in this cute B logo, inviting customers to experience the joy and satisfaction that Sweet Beezness offers. Its vibrant yellow background symbolizes the iconic colors associated with bees, while its delicate wings convey a sense of lightness and freedom.
10. Type Bee Software Company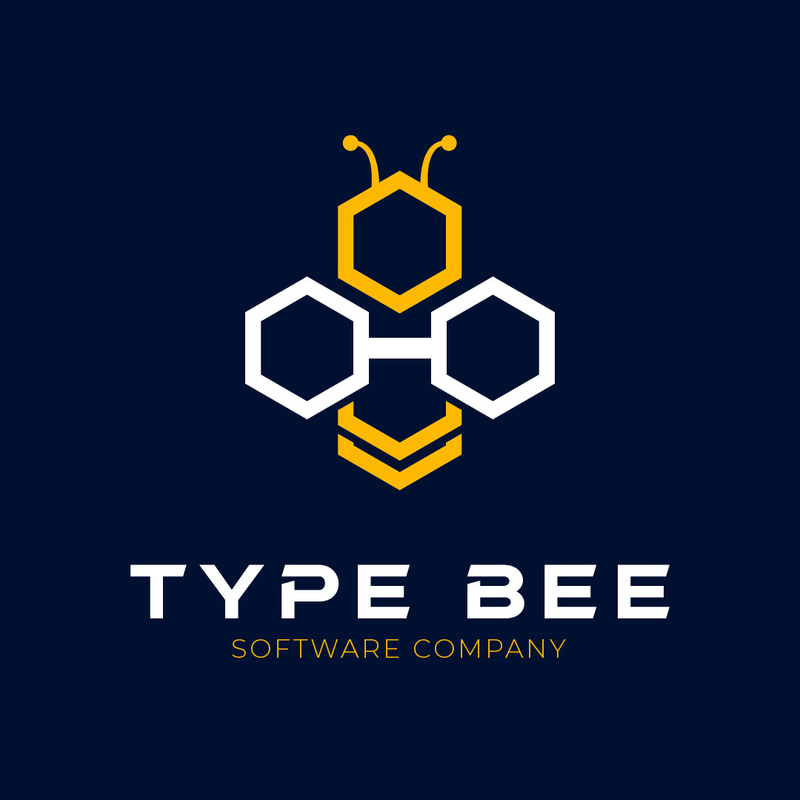 Using a bee logo for an IT company may be unusual, but you can do it with proper interpretation and design. The software company logo features a robotic interpretation of a bee. Its head and arms are of honeycomb shapes. Using gold, white, and dark blue colors depicts creativity and innovation.
Let Us Design Your Bee Logo!
Entrust your logo design with only the best graphic designer in town. If you're ready to create a bee-inspired logo for your product or service, Penji can assist you. Our design team at Penji is trained and ready to create professional logos that resonate with your unique style – plus any other designs you need to grow your business.
Ready to find out how it works? Watch a demo here and sign-up.