Running a bar could sometimes be horrifying. When your bar is situated in the middle of a bustling city, next to jam-packed bars, and you look at yours with empty seats and bar counters, it can be tempting to raise the white flag. But have you ever thought of bar promotion ideas that can turn the situation around? I bet not!
Share Your Story on Social Media
Advertise Theme Nights Through Flyers
Promote Your Best-Selling Cocktails on Facebook
Offer Loyalty Programs Through SMS or Emails
Advertise a Ladies' Night Through Posters
Make Your 'Happy Hour' Viral on Social Media
Update Your Website to Celebrate Special Occasions
Make Your Billboard Stand Out
Cocktail Giveaways on Social Media
Organize Fun and Unique Events
Bartender Battle
Support a Cause
In this article, we're going to throw in some top bar promotion ideas that will gain new patrons through your door. But first, make sure you know where to get your bar promotion graphic designs. As you know, visuals play an essential role in marketing your bar. That said, only entrust graphic designing to Penji. We have a streamlined process where you can easily send design requests and download files – all in one platform.
Raise the bar with Penji! Use code "BARPROMO15" for 15% Off your first month! Check out our plans and sign-up today for a 15-day risk-free trial.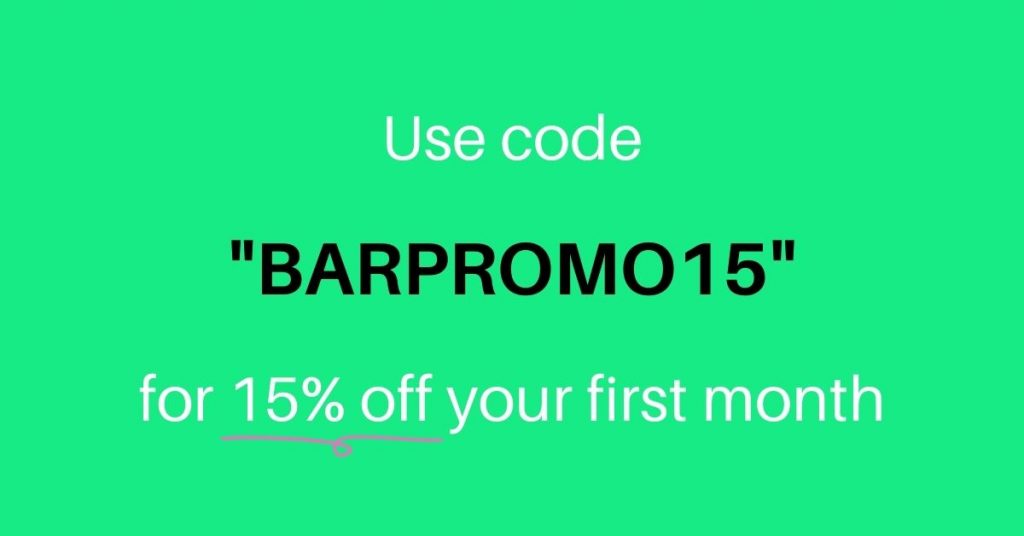 1. Share Your Story on Social Media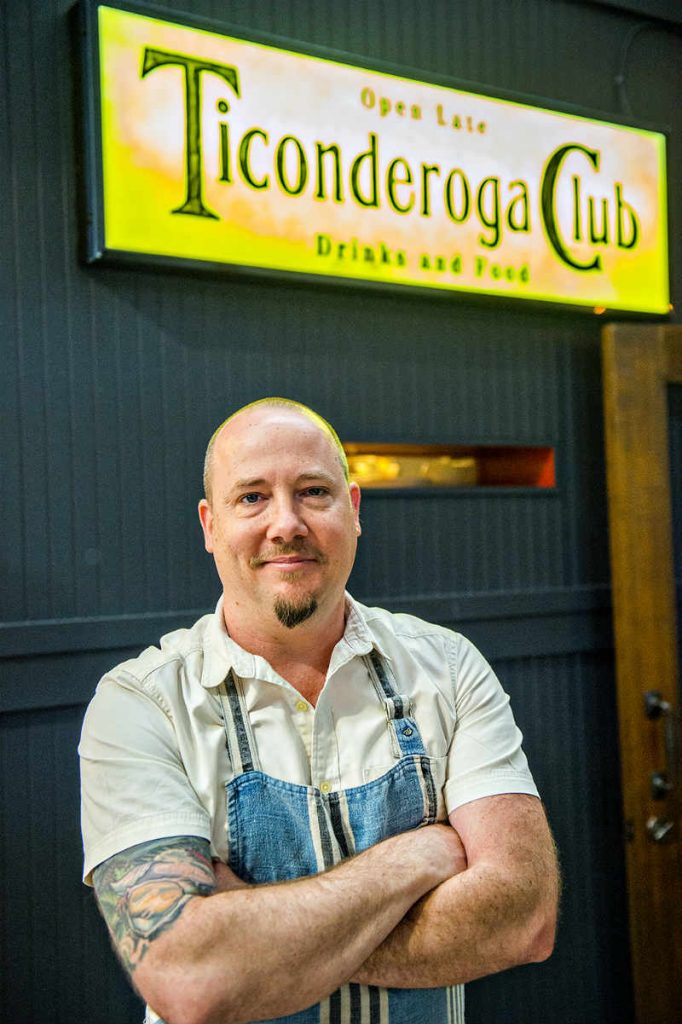 Connecting with your audience on a personal level is essential. Some consumers choose brands or companies with their interests. Tell your story by sharing your head bartender's journey, sharing the makings of your best-selling cocktail drink, or recent funny experience in your bar.
This will create a social media buzz, excite consumers, and will even entice them to visit your bar if they want in on the fun. Putting a face on that logo will also humanize your brand like what Ticonderoga Club did on one of their social media posts.
2. Advertise Theme Nights Through Flyers

Some people visit bars to break the mold and relieve their stress. People who work a nine-to-five can feel mentally and physically exhausted. A bar's role is to amuse and comfort people after a long day.
Creating "theme nights" will give your customers something to look forward to. You can think of a lot of different fun and creative events to attract your target market.
For example, you can organize a "Salsa Night" or "Disco Night" like Rack Bar and Grill's flyer. Another amazing theme is "Trivia Night." This will give your customers a new and exciting experience every time they visit your bar.
3. Promote Your Best-Selling Cocktails on Facebook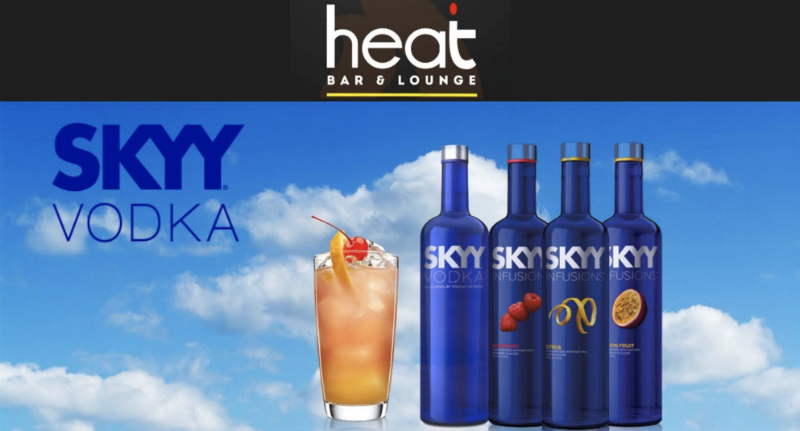 With so many bars competing for every customer's attention on social media, you want to make your online presence heard and noticed at first glance. Upload enticing photos of your best-selling cocktails or dishes. When I look at The Heat's images on Facebook, I almost want to nip down to their bar for a quick alcohol fix.
4. Offer Loyalty Programs Through SMS or Emails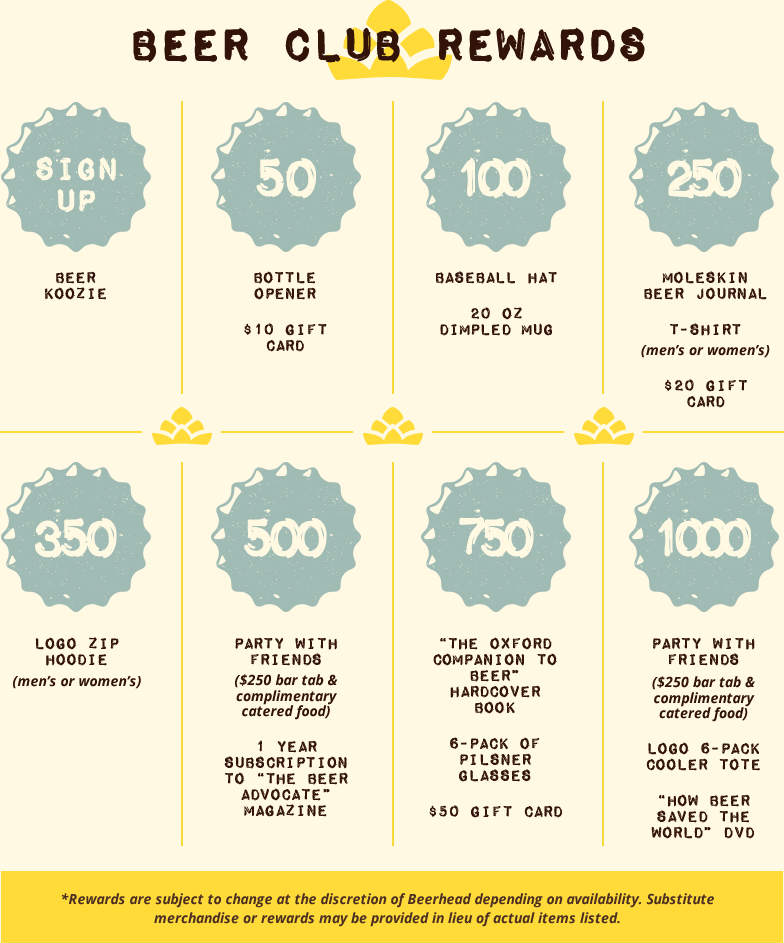 The top bar promotion ideas involve connecting with your customers on a long-term basis. Loyalty offers a great way to build your regular clientele. Sometimes people hop from one bar to another because they don't feel a connection with the place.
Offer a discount for regular customers through SMS or emails. This way, your customers will feel like they belong to an elite club and would want to keep coming back for the discount and freebies of course! Check out Beer Head Bar's Beer Club Loyalty Program.
Deliver your message at a glace with the right poster design

Catch your customer using industry specific visuals that make you stand out from the competition.

Design this for me!
5. Advertise a Ladies' Night Through Posters
A Ladies' Night is one of the most effective top bar promotion ideas. It's a great way to attract a huge crowd. Women come for the free drinks and men come for the women. As a result, men pay for more drinks to woo women.
Create inviting and eye-catching poster displays like this Unlimited The Break Free Bar's design. Poster displays are placed on walls, bridges, and other public places, so the design should captivate a passerby's attention. But it needs to have the right design elements including images, font, and colors to, name a few.
6. Make Your 'Happy Hour' Viral on Social Media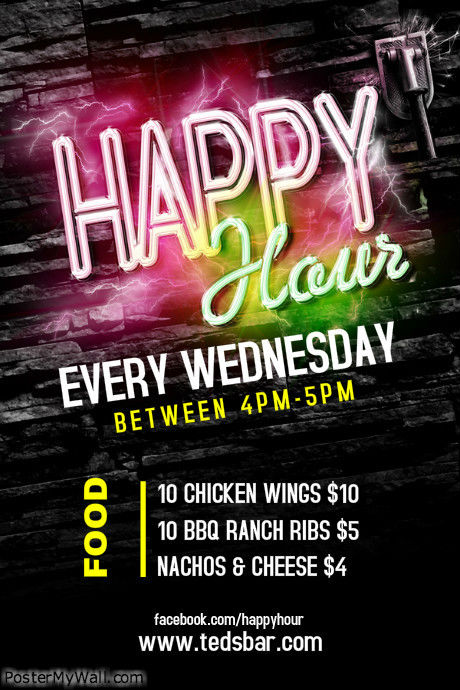 One of the challenges of operating a bar is getting more customers during the slow hours which is usually the regular employee work hours. You want to tempt consumers to drop by during these hours to avail of discounted alcoholic beverages. Take a look at Ted's Bar's happy hour offer on social media.
7. Update Your Website to Celebrate Special Occasions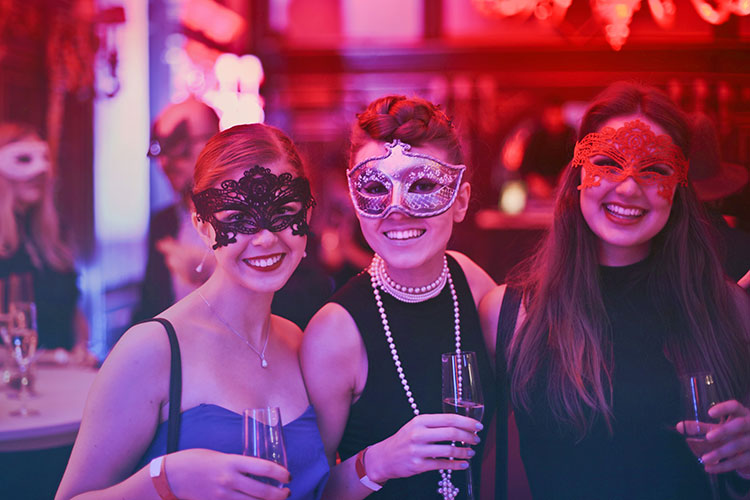 A lot of people celebrate special occasions with their loved ones, families, and friends. And since most of these special occasions are national holidays, give your customers something special these days. Update your website's event calendar for any upcoming occasions, national holidays, or any significant annual events. Check out Rusty's Raw Bar and Grill's announcement on their website for St. Patty's Day.
8. Make Your Billboard Stand Out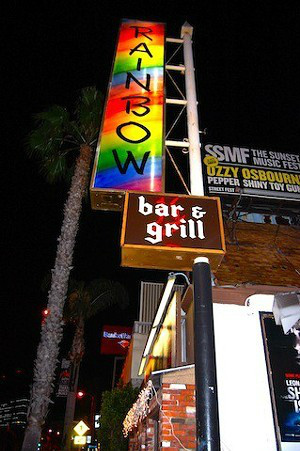 Outdoor advertising is an effective way to make your brand seen especially in high-traffic areas. Investing in a good billboard design is beneficial for your bar in the long run. A captivating billboard design that represents your bar and branding is the perfect "bait" for walk-in customers.
The Rainbow Bar and Grill has a unique old-school rock vibe which is evident in their logo design and font choice.
9. Cocktail Giveaways on Social Media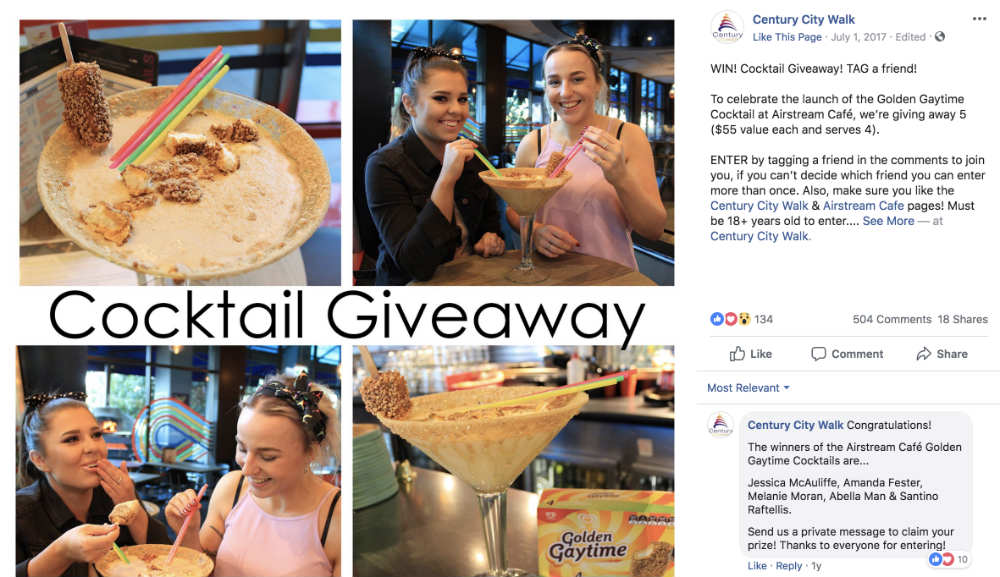 The best form of marketing by far is through word of mouth. Create a buzz on social media that will expand your following and make people want to visit your social media network every once in a while.
Creating regular online contests will make you stand out on any social media platform. Airstream Cafe's 'Cocktail Giveaway' is a customer favorite. By asking a customer to tag a few friends, you're already effortlessly creating an infinite form of marketing for your bar. I'm sure a free cocktail drink or two won't drive your sales down. But your online contest should be accompanied by interesting social media posts. You need your images to stand out or people will just scroll through it.
With Penji, you get to have unlimited graphic design for social media. You can leverage on that and post regularly. Make a noise online and you will see traction sooner or later.
10. Organize Fun and Unique Events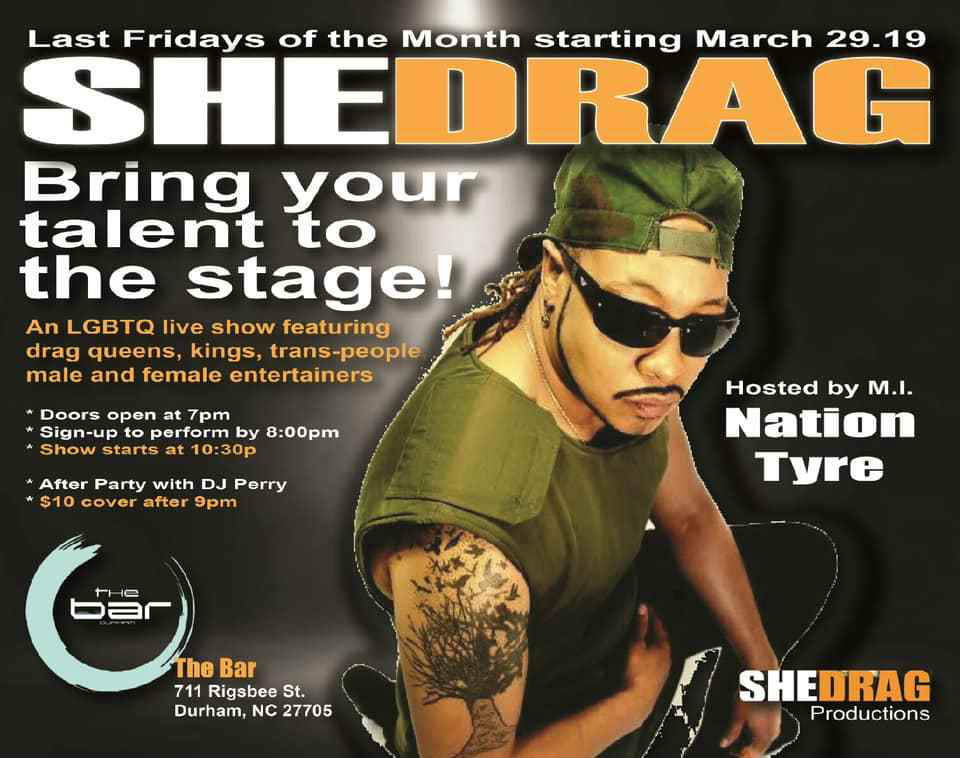 Karaoke nights, live music, bands, and DJ nights are some of the most common nightly events in bars. Try to break the routine and organize something unique and creative which you know your target market will love.
Ever thought of a drag show night? The Bar Durham's special LGBTQ live shows every last Friday of the month will make interested people look forward to this event. It's fun, it's quirky, and it attracts a vast audience.
11. Bartender Battle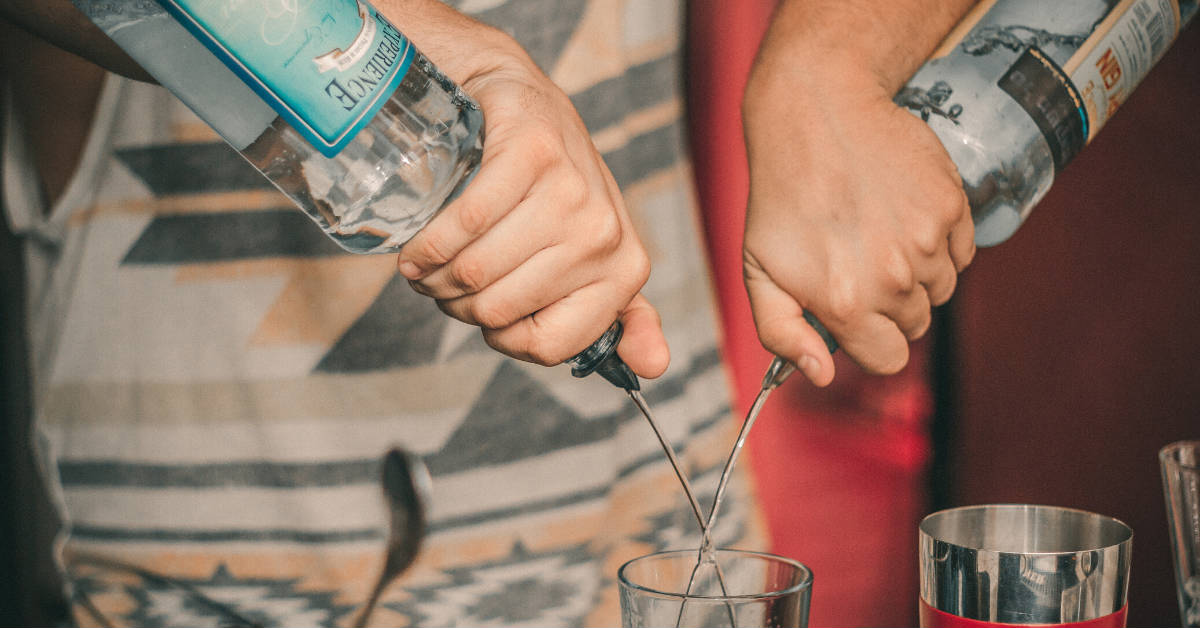 Make it exciting for booze lovers and give them a show. If you have enough bartenders, organize a bartender battle. If not, you can partner with other bartenders from other bars and provide them with an offer they can't resist.
Chances are, some of their loyal customers will support the event and visit. And who knows, you might win some new regular customers.
12. Support a Cause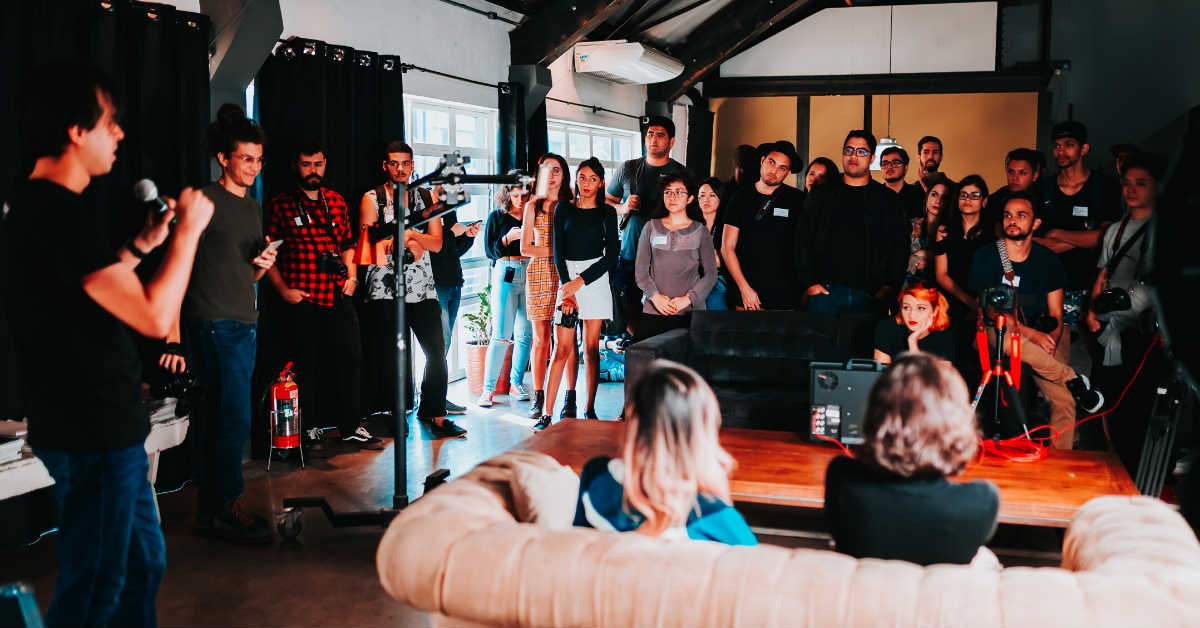 Bars tend to have that fun and playful vibe. After all, it's where people flock to whenever they need a breather from work or life, in general. So instead of making people see that you're all for fun and games, change that stigma.
One of the top bar promotion ideas that people tend to overlook is supporting a charity. That said, support a charity or a cause and build an event around that. Mention that the proceeds go to cause. That way, people try to cough in more cash.
Frequently Asked Questions
How do you attract customers to your bar?
With tried and tested marketing strategies and SEO, you can definitely have visitors turn into patrons. You may have the same offerings like other bars in the area, but one way to attract customers to your bar is through events. For example, you can hold events like office parties or wedding parties.
How do I promote my bar?
There's no one way to promote your bar. Expect that you'll have a mix of marketing strategies in place to ensure that more people flock to your bar and not your competitors. Here are some examples of how to promote your bar:
Social media
Flyers
Website
SEO
Posting on listing sites like Yelp and Angie's List
How can I make my bar fun?
Aside from the traditional happy hour and trivia night, why not try paint and sip events? This one sounds fun because you'll let customers unleash their creativity while sipping wine or other alcoholic drinks. And it's one way for people to get together in one venue and get to know each other.
Another way to make your bar fun is through charity events. You want to show that you have a philanthropic side to you. It will be fun because you'll have like-minded people show up for a cause. Whether there's a drinking contest or trivia games involved, you'll know your customers will have fun while doing a good thing.
Request Unlimited Graphic Design From Penji
As you can already see, there are multiple ways to promote your bar. But all of these methods will require graphic design. Sure, you might plan to do all the visuals such as posters, flyers, social media posts, or invitations using free software. But it's not as easy as you think. Graphic design for business is a fusion of science and art. Not knowing the principles might make your marketing collaterals less effective.
Now, if you want to get unlimited graphic design done, the best team to reach out to is Penji. They have created an outstanding platform where getting a design is as easy as 123.
Create a New Project
After logging in to Penji's very own platform, find the 'Create New Project' button where you will be routed to a simple form. This form will ask all the necessary information that the designer might need for your design. To be more efficient, supply even the littlest details of the project. If you can provide inspiration from different websites, that's going to help as well.
Once you send your request, the best designer for your project will be assigned to you. They will reach out if there are points for clarification.
Review and Improve
As you focus on other areas of your operations, your designer will do the hard lifting. And after 24- 48 hours, you will receive the first draft. More often than not, there are a few points for improvement before the final output.
We designed our platform where you can click, point, and type your comments directly on the image. That way, your designer can quickly identify areas that need to be changed.
Download the Final Output
And lastly, without having multiple email threads, you can now download your file source once you are satisfied with the design. Feel free to use it wherever you want, and promote your bar to generate more customers.
Final Thoughts
Considering the number of bars and the competition, it is high time to be aggressive with your marketing. And to ensure that people will appreciate and be enticed to go to your bar, use the power of visuals tailor-fit for your market.
Hire a team with extensive experience on graphic design such as Penji. You already have an overview of how it works, it's time to take it to the next level and watch this demo.