A well-designed logo can help establish a memorable and recognizable image for a bar. So how can you ensure your bar or pub is the best place to chill? A good bar logo can leave a lasting impression on your customers. Check out the best bar logo to inspire in creating this element of your branding strategy.
1. The Alembic Bar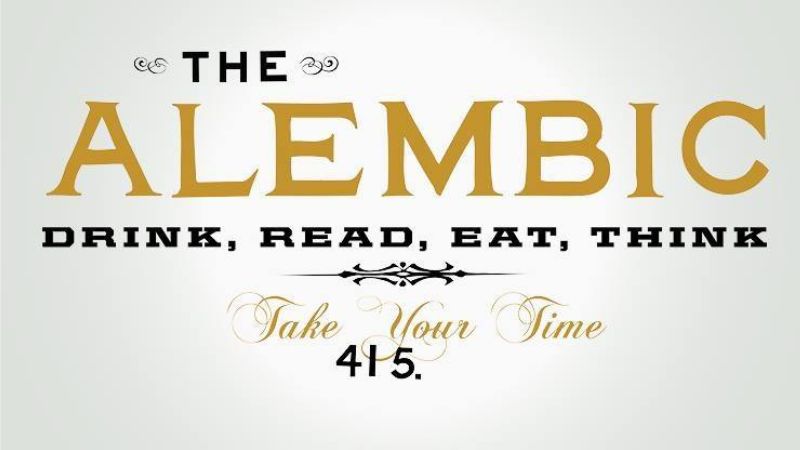 First on our list is a vintage logo design with text as the dominant element. There are two phrases under the bar's name to entice more customers. "Drink, read, eat, think" signifies no idle time inside the bar. Similarly, the logo conveys that the establishment is a place to relax, forget your worries, and take your time.
2. Leyenda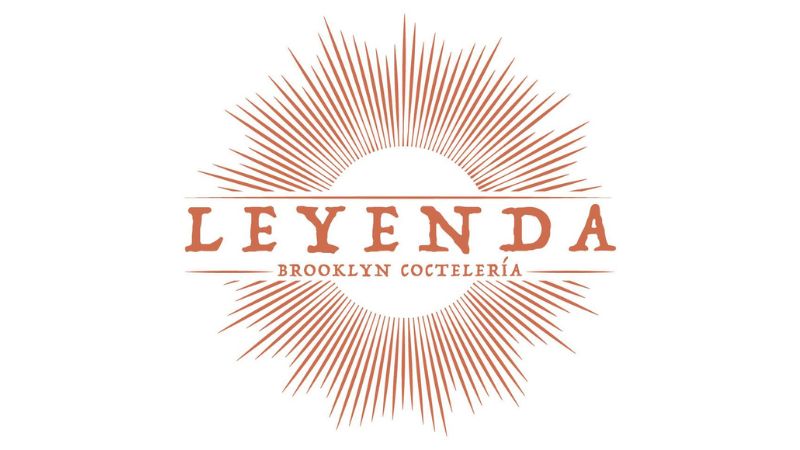 Leyenda's bright and inviting logo uses single color in its design. Despite that, the overall design leaves a positive impact on the audience. It features a big circular icon with plenty of rays that resemble a statement mirror. The object brings a festive mood. Additionally, there's a text that reads "Brooklyn Cocteleria." Cocteleria is a Spanish term that means cocktail bar. If you're looking for a minimalist yet impactful bar logo design, this one's the best inspiration.
3. The Lion's Share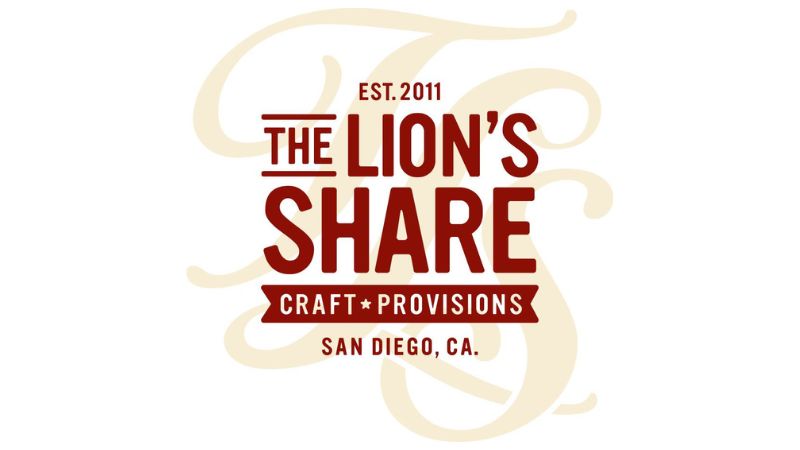 The Lion's Share bar and restaurant logo can double as wall art. The modern typeface and elegant color suit the restaurant's image perfectly. The company's founding year can be seen on the topmost portion of the logo. A watermark bearing the initials "TLS" completes the logo design.
4. Nightcap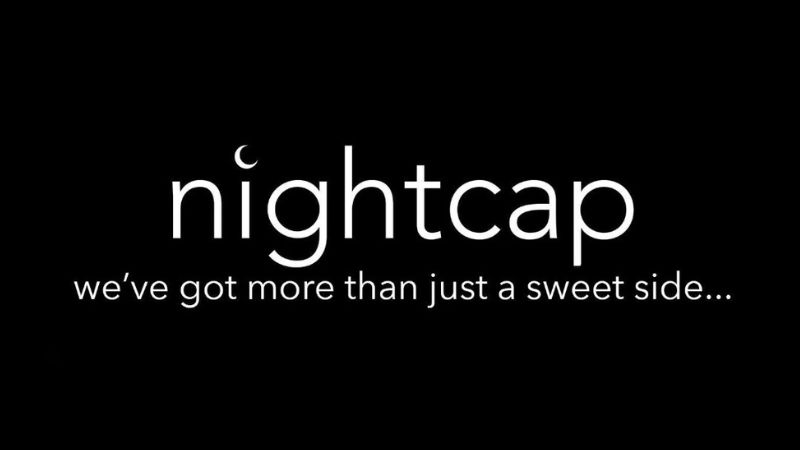 Design an effective bar logo that matches your bar's location and atmosphere. Austin-based Nightcap offers guests a candlelit dinner while enjoying delectable dishes and signature cocktails. They opt for a dark background, simple white lettering, and a moon icon for the logo, bringing a perfect balance. So, if you are a businessman planning to open a similar business, you must look at Nightcap's stunning bar logo design.
5. Interurban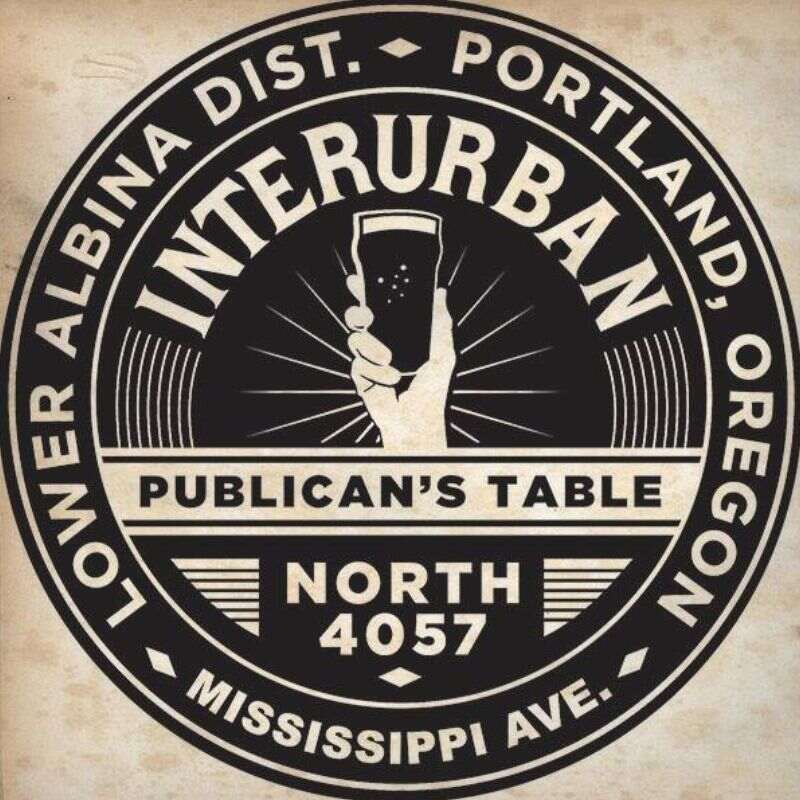 This black, classic logo design is another good option for bar logos. A hand holding a glass is the focal point of the layout. Aside from that, the Interurban logo included the exact location of the establishment. As for flexibility, the color palette allows greater adaptability on different marketing assets.
6. Nomad Music and Art Bar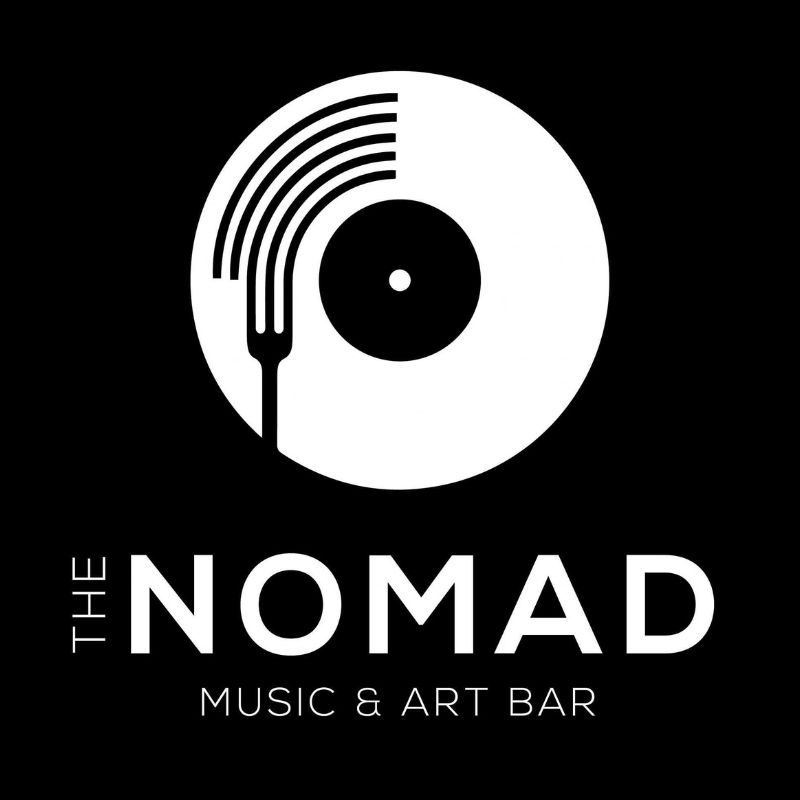 The Nomad Music and Art Bar logo is simple yet attractive. It features plate and fork icons to depict the primary purpose of the business. Even the font style is ubiquitous. The all-white texts stand-out against the solid background, making it flexible to the different branding materials of your bar.
7. The Gin Joint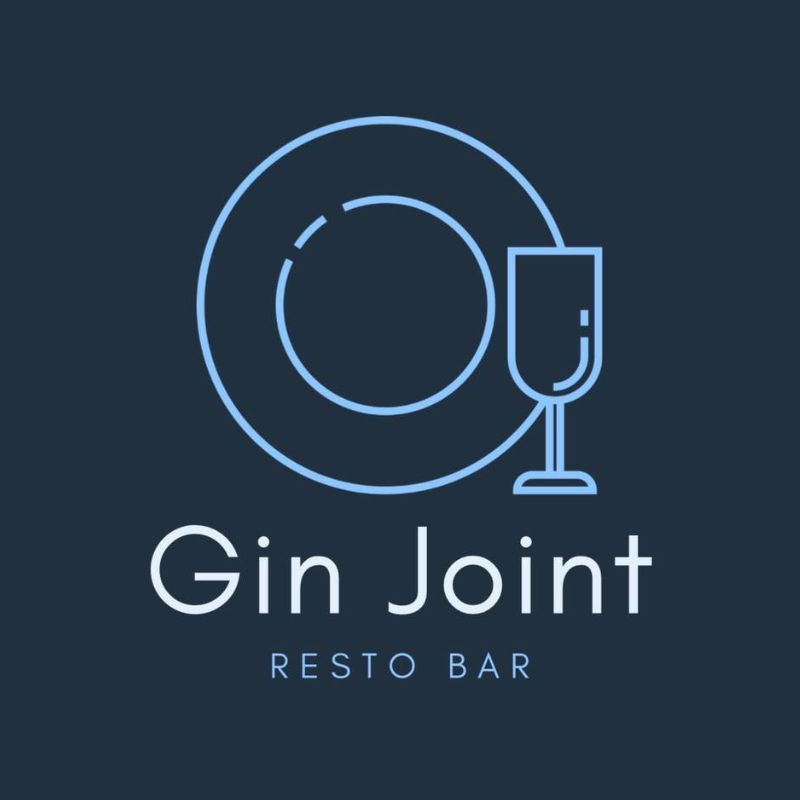 Here's a similar layout to the logo above. The subtle color combination is pleasing to the eye. It also features a plate and, this time, a cocktail glass. This logo is also perfect for a simple layout that works perfectly with back-lit store signs, billboards, etc.
8. Latitude 29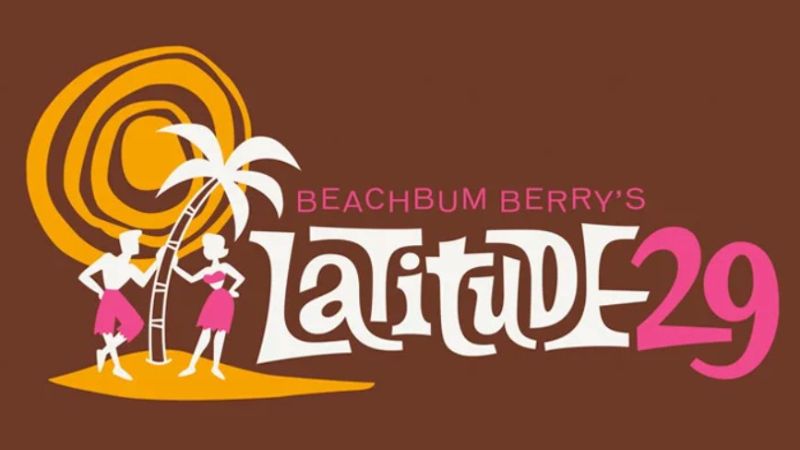 Latitude 29 is an excellent example of logos for bars, pubs, or restaurants located in a beach resort. Mixing pink with other colors creates a lighter and happy vibe. The unique positioning of elements like the lettering of Latitude 29 adds elegance to the overall design.
9. Bar.Yard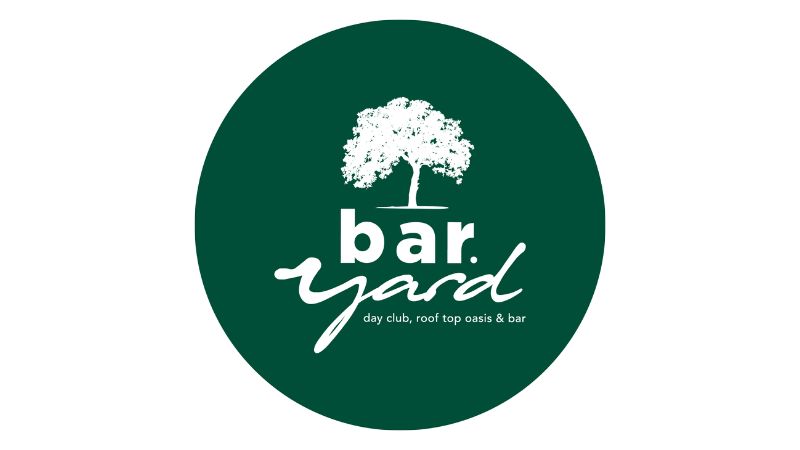 The Bar.Yard sports a dark green, circular logo. The white font color matches perfectly with the chosen background. It illustrates a tree that resonates with the business's qualities that stand out from the competition.
10. Bar Stories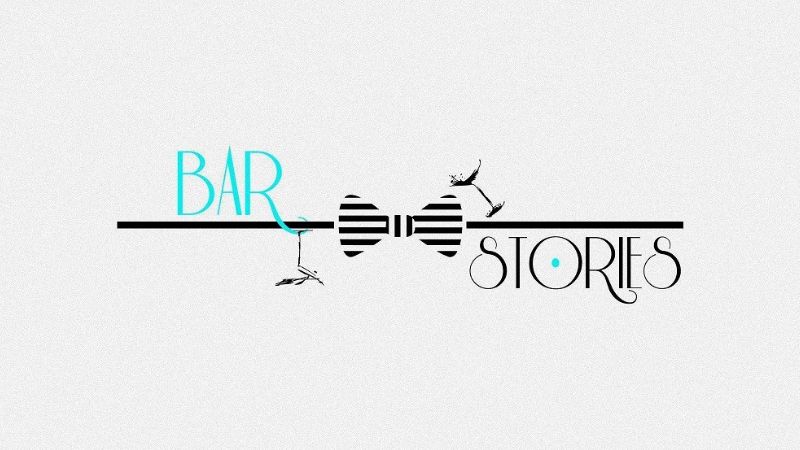 And last but not least is Bar Stories' quirky logo. The color, lines, and icons are minimalist, making the design clutter-free. To balance the simplicity of the design, the creator adds drawings of a waiter or bartender's boat tie and a leaning cocktail glass.
Bar Logos Best Practices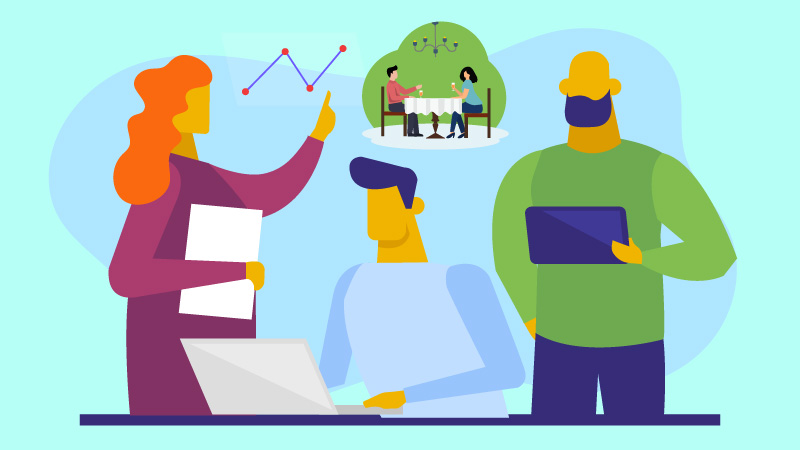 Again, logo design is an essential aspect of branding and marketing for any business or organization. It should communicate the brand value. Here are some logo design best practices to remember:
Color: Choose a color scheme appropriate for your brand and industry. Make sure the colors used are easily reproducible in different media.
Simplicity: Keep the design simple and avoid clutter. A simple logo is easier to recognize, memorable, and versatile.
Scalability: The logo should be scalable to different sizes without losing clarity and legibility.
Typography: Use legible and easy-to-read typography, and avoid using more than two different fonts in the logo.
Consistency: The logo should be consistent with the brand's values, personality, and messaging. It should be used consistently across all media to build brand recognition.
Originality: Create a unique and original logo free from copyright infringement.
Timelessness: Aim for a logo that will remain relevant and timeless for years. Avoid trendy designs that may become outdated quickly.
Versatility: The logo should be versatile enough for use on different media, including digital, print, and merchandise.
Functionality: Ensure the logo is functional and fits the intended purpose, such as representing the brand's values, product, or service.
Memorability: Create a logo that is easy to remember and leaves a lasting impression on your audience.
Conclusion
Working with a professional designer to create fantastic bar logos is a wise investment if you want to establish a strong brand identity. A good logo designer will work with you to understand your brand's personality, target audience, and vision. They will create a logo that embodies all these elements and stands out from the competition.
Don't settle for a mediocre logo that fails to capture the unique essence of your business—partner with a skilled designer who can help you create a logo that resonates with your brand. Hurry! Take action today and reach out to us here at Penji. And while you are at it, take time to watch the 5-minute demo video of our services.