Even though cloud-based competitors like Google Slides and Pitch have popped up, almost 90% of people still use PowerPoint (PPT) to create presentations. It's not surprising that PPT is one of the OG presentation makers, but AI has changed the scene with AI presentation generators. However, will AI ever replace PowerPoint usage? Plus, is there an AI PPT already?
Does PowerPoint Have AI?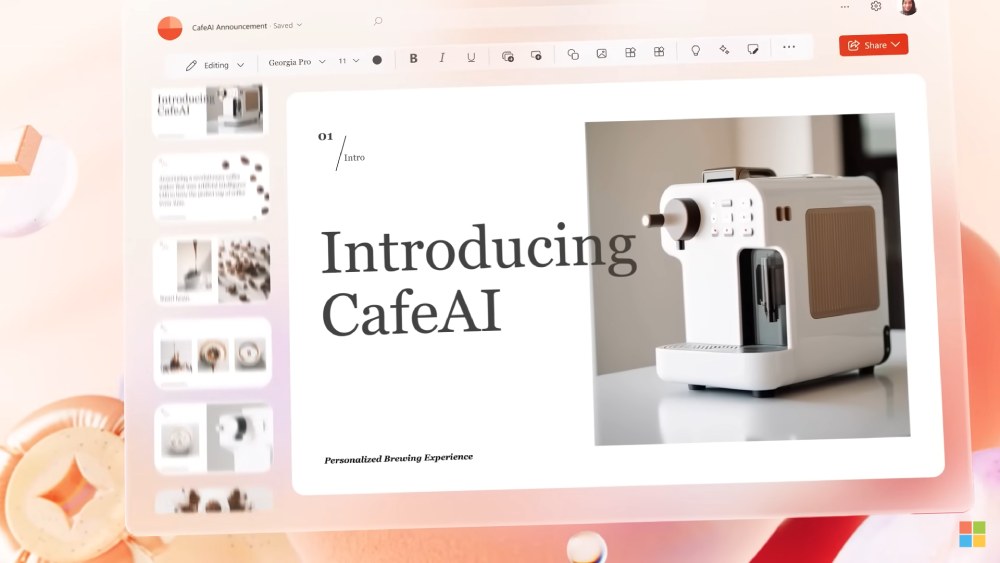 According to Microsoft, PowerPoint has AI capabilities. Based on a presentation by Microsoft Project Manager Kostas Seleskerov, PPT has two AI-powered features.
One of its fantastic AI features is it will suggest a design based on your content. It won't generate AI-powered slides. But you'll get full control of the presentation as you edit. The other feature is for rehearsals. It detects your speaking pace and sends an alert if you're saying filler words.
But Microsoft changed the game when they introduced CoPilot. CoPilot is their AI for Microsoft 365. It's similar to most AI since you can submit a prompt and it will produce a presentation, in a snap. It can even generate a presentation based on relevant content. Plus, it will abridge long content and can adjust design structure too!
However, CoPilot is still in a paid access phase. That said, what can AI do for your presentations?
How Can AI Help with Your PPT Presentations?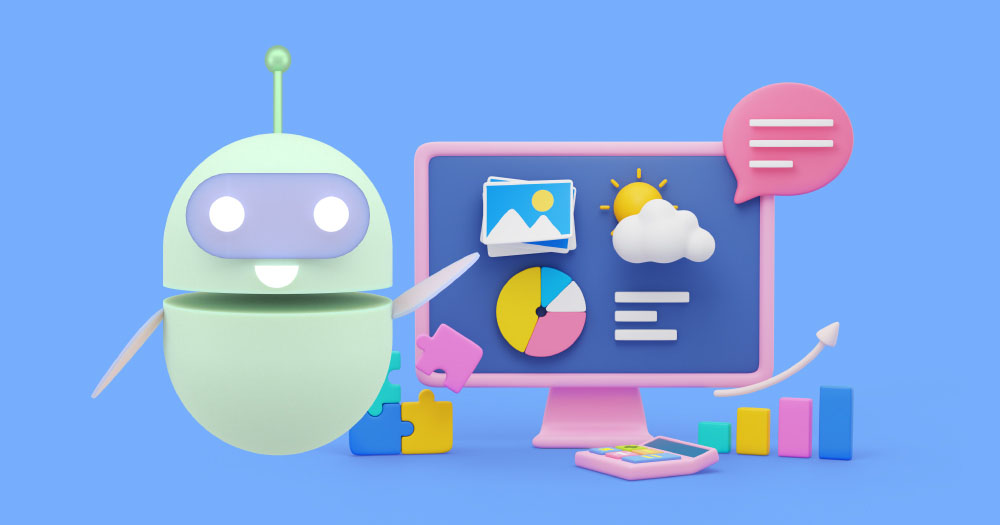 Since AI PPT isn't available for public use yet, your best option so far is to use AI for design templates and content. Here are the benefits of using AI presentation makers:
Submit a prompt and wait for AI to generate your presentation in seconds
Change designs and tones in no time
Use the AI presentation maker's editor to find countless images and videos to match your slides
Collaborate with your teammates without downloading and uploading your PPT to a cloud storage
Download your presentation in various file formats, such as PDF, JPG, PNG, SVG, and PPT
Present your presentation with just one link
Get data about your presentation
Disadvantages of Using AI in PPT Presentations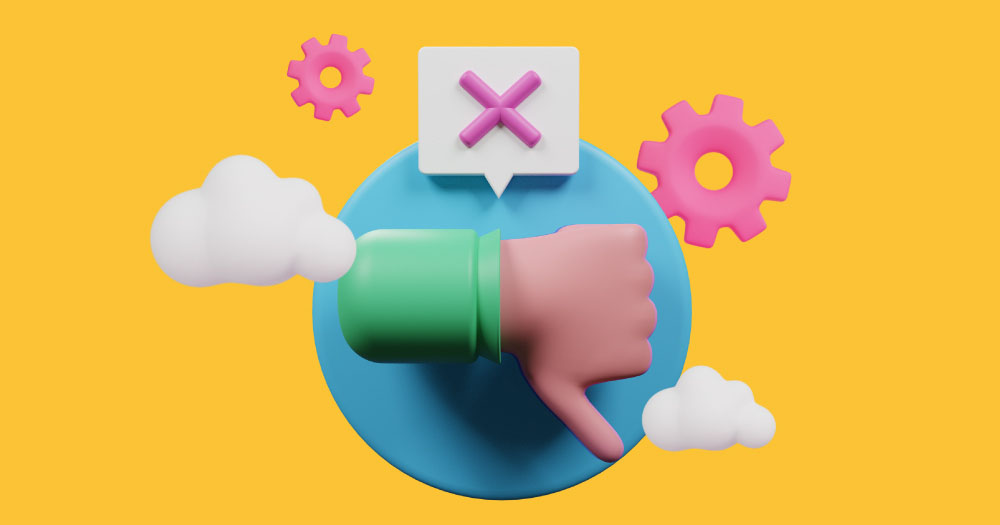 As promising as AI is in creating presentations, it still has its limitations.
First, AI presentation makers can make a presentation from a prompt. The AI will generate design and content. Presently, you can't include additional information in your prompt. This could be limiting if you have an outline prepared.
However, Sendsteps is the only AI presentation maker so far that allows you to upload an outline before their AI generates a presentation for you. SlidesAI is another option to use if you need to customize your presentation from the beginning. Add a text, and AI takes care of the rest.
Second, AI could be better in its outputs. After generating copy or design, you still have to edit your presentation before showing it to your audience. It's best to check its grammar and structure. You also have to review the AI's text on a plagiarism checker to ensure your content is original. Plus, with design, you need to tweak it by adding your brand's logo, colors, and fonts.
Moreover, expect that AI won't sound human when it generates content. You will need to tweak that before you present it to your audience.
Finally, AI sources data, text, and images from various sites. You can't guarantee AI's originality. Plus, it may unknowingly use copyrighted images. Or, if you ask the AI to generate a design for your presentation, that design may be similar to another artwork. And that could raise concerns.
5 AI PPT Creators or Assistants
Whether you need copy or designs, here are AI software apps to use for your new presentation, pitch deck, marketing or sales decks, and case studies.
1. Beautiful.AI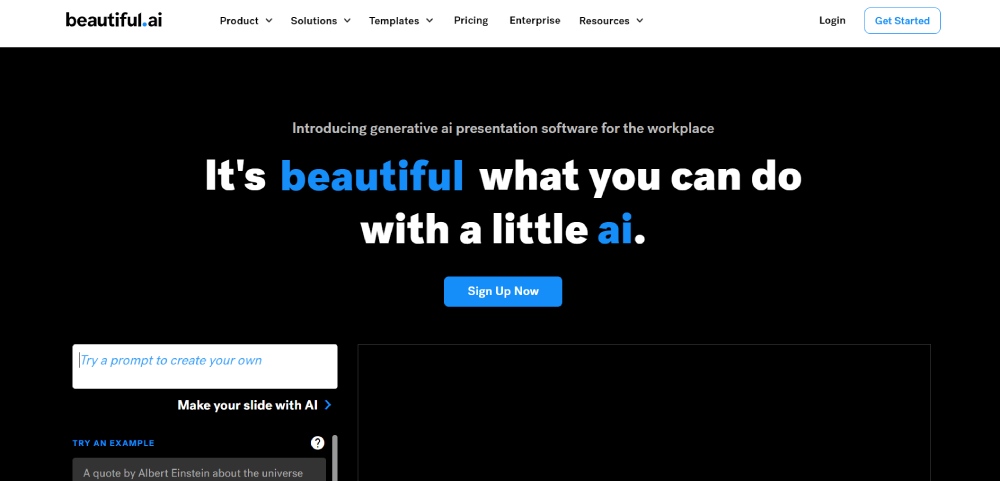 Beautiful.AI is an AI presentation maker you can integrate into PPT. Although the integration doesn't use AI in your PPT presentation, their AI created beautiful designs that you can customize. Plus, their designs will adapt to your content. Even though Beautiful.AI can't let you download a PPT file yet, you can use their slide templates to make your PowerPoint presentation even more compelling.
2. Decktopus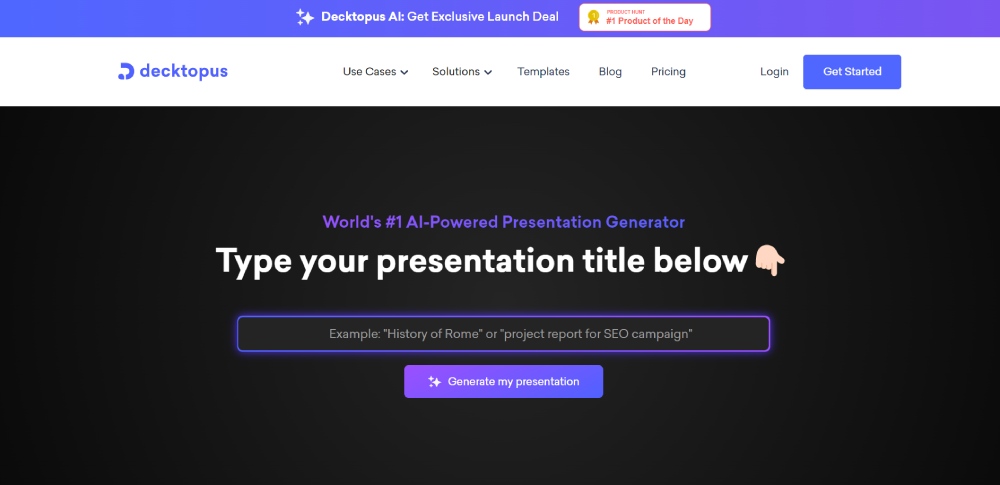 Even if Decktopus doesn't have an AI PPT integration, you can save the AI-generated work as a PPT and edit it from there. But if you don't like what Decktopus may have made, you can browse Decktopus for templates you'll need, such as:
Pitch decks
Case studies
Executive summaries
Project proposals
Product demo
3. Jasper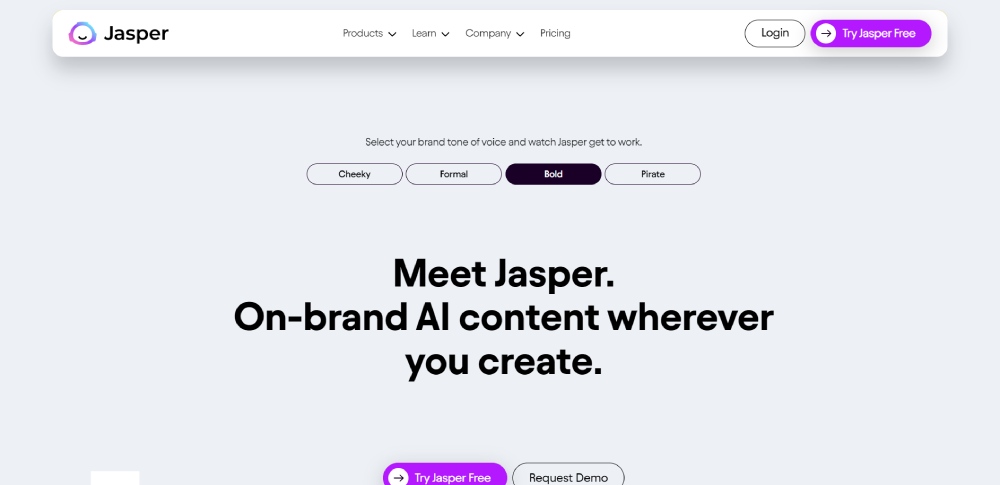 If you need content for your presentations, let Jasper generate content for you! Jasper has a comprehensive list of templates you can select to create your presentations. And if you're impressed by what Jasper has to offer, you can help their AI learn about your brand voice to generate personalized content for future presentations.
4. Rytr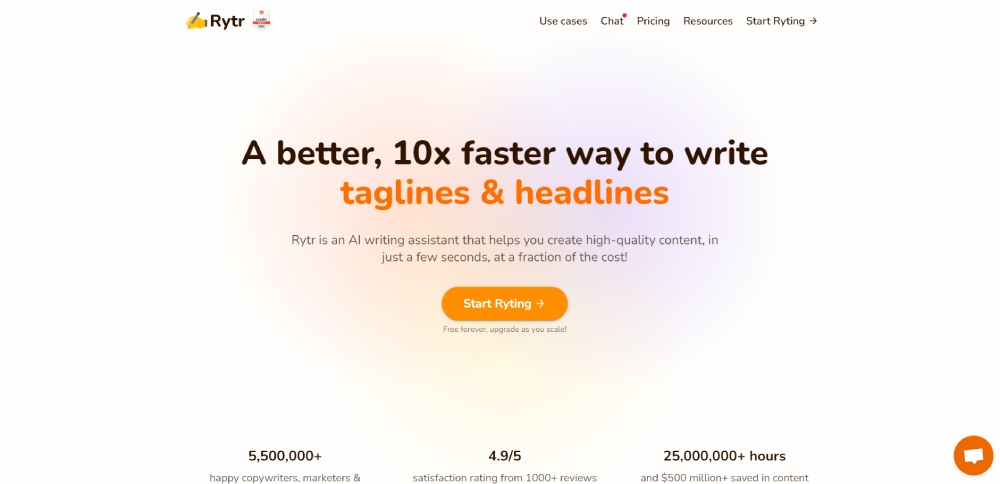 Do you need content for your slides? Rytr is another AI option to consider! Rytr introduced one of their newest features, the chat, allowing you to submit a prompt for your presentation or speech. But what if you prepared your content and needed to edit it? Rytr can shorten or expand your content. Plus, they can improve your writing too!
5. Grammarly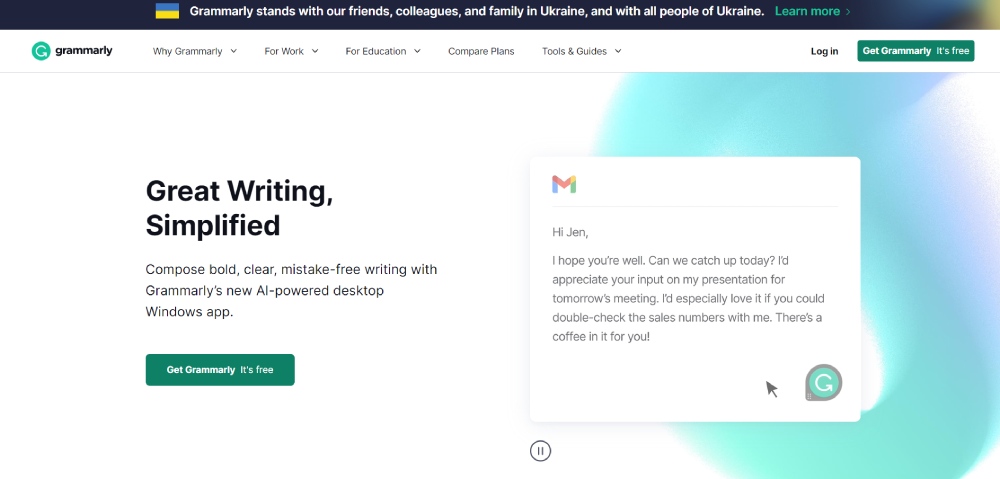 If you have content for your slides but need to give it more oomph, Grammarly is one of the best AI editors. Copy your content into the editor and let their AI suggest changes to your text. It will recommend the best sentence structure and appropriate words. Plus, you can use GrammarlyGO to write in your tone when editing your slide content.
What Can Penji Do for You?
If you don't want to design presentations manually but need to have a say in your design and content structure, a graphic design service is the ideal solution for you. Fortunately, Penji is one of the leading unlimited graphic design services to help you create compelling custom presentations!
You need to submit a design brief, then we'll connect you to the best designer, and you can review the work after! Once you're 100% satisfied with the designer's work, you can show off your new presentation to your stakeholders or target audience!
Penji will create PowerPoint designs (and more!) so you don't have to. Sign up here to start requesting presentation designs and other branding or marketing assets!