Artificial intelligence has significantly progressed across different industries, primarily science and technology. And it's slowly influencing other industries such as insurance, telecommunications, and even the creative industry. For example, writing can be automated through AI writing software. But what about graphic design? Could AI completely replace designers? What is the effect of AI in design then if designers and AI work together? Here's our take on what AI's role in design is.
How Can AI Create Designs?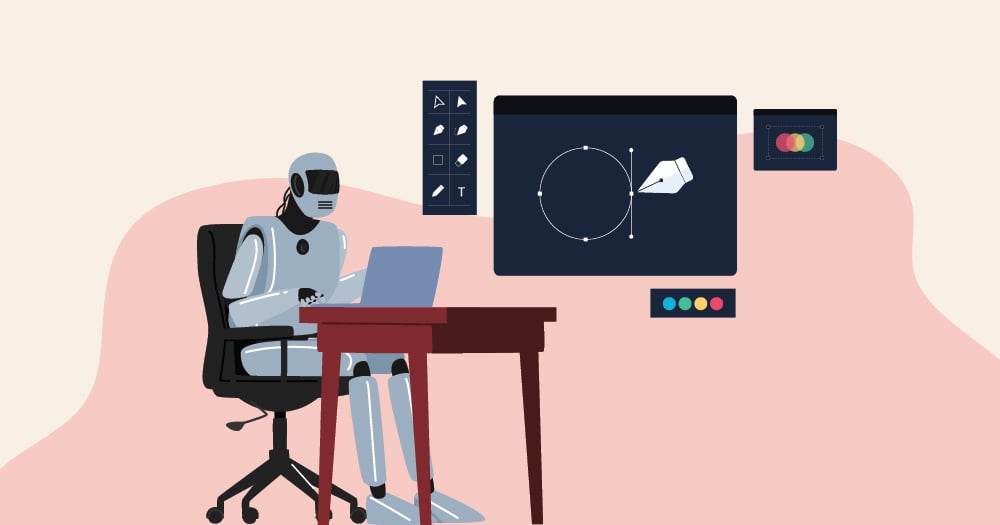 Machine learning makes it possible for artificial intelligence to create designs. An AI will make a design based on your short brief or choices. In a few minutes, they will generate different design options for you to choose from.
However, AI can do much more for some AI design software applications. For example, an AI can help you resize photos or elements and will know the best place to add an element to your design. An AI may predict your next move or suggest design ideas through minor tweaks.
Plus, before an AI can even make any design, it has already learned from millions of images on the internet and knows things like aesthetics, colors, and patterns. This way, the AI can create the best image based on your preferences.
Examples of AI Design and Art Makers
AI Logo Design Makers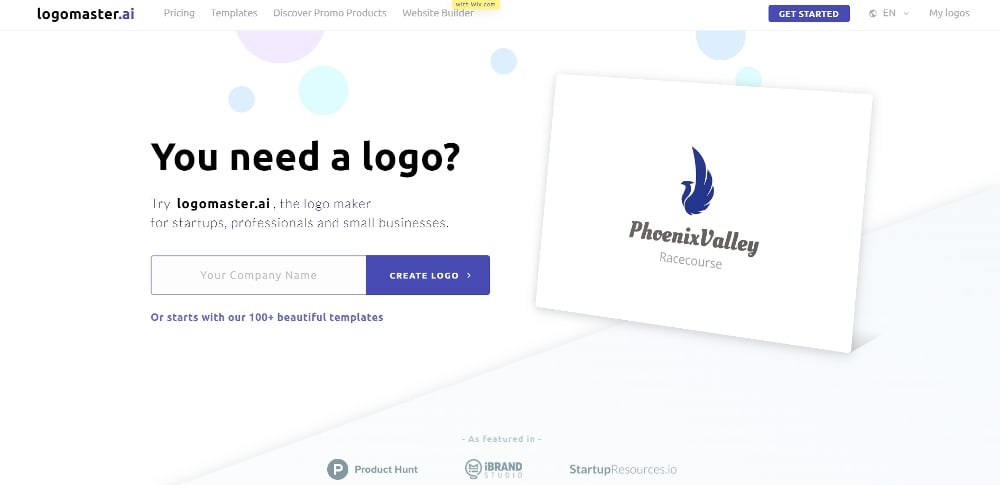 One popular example of AI design makers is logo design makers. You've probably encountered these AI logo makers when you need a logo for your business. Plus, you might have considered using these logo makers because they're free.
These AI logo makers have made it simple for new business owners or startups to get a logo in a few minutes. It requires you to either input your business name or your industry. From there, the AI logo maker can generate logo variations based on your preferences, such as the type of logo, colors, and industry.
Here are some examples of AI logo design makers:
Logomaster AI
LogoAI
Hatchful
Design Hill
Designevo
Tailor Brands
Looka
Although these logo makers are AI-powered, once it generates designs and you choose your preferred logo design, you can further tweak the logo to your liking. Some logo makers offer free edits on their sites, while others will require you to pay to edit and download the logos.
AI Graphic Design Makers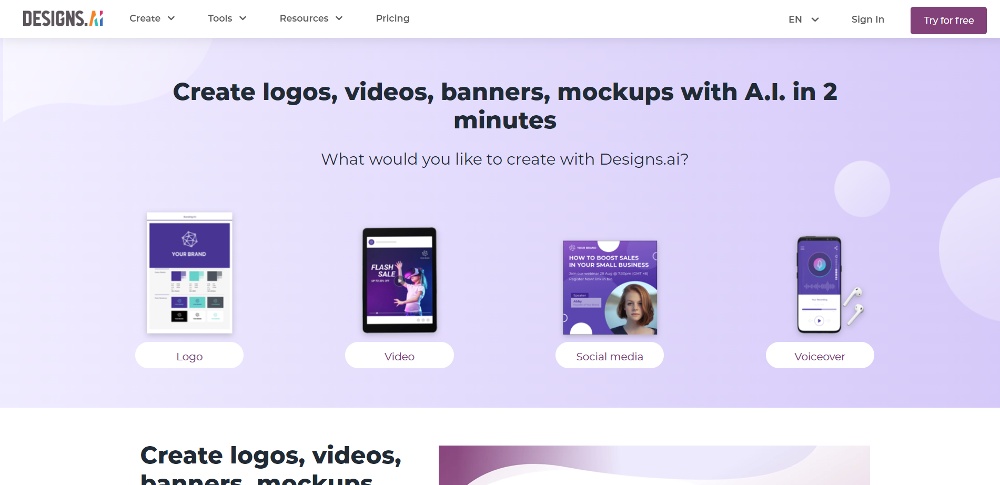 DIY graphic design software has helped many businesses make their graphics without needing a designer. Even without an eye for design, users can choose from millions of templates and get access to their library of high-resolution images. But AI graphic design makers take DIY to the next level.
They do this by creating various design examples for the user to choose based on the prompt they inputted. Plus, AI graphic design makers can even integrate branding into graphic design work.
Designs.AI and Brandmark are two prominent examples of AI graphic design software applications. Both of them have AI-powered tools to create branded materials, such as colorizing, color matching, and font pairing.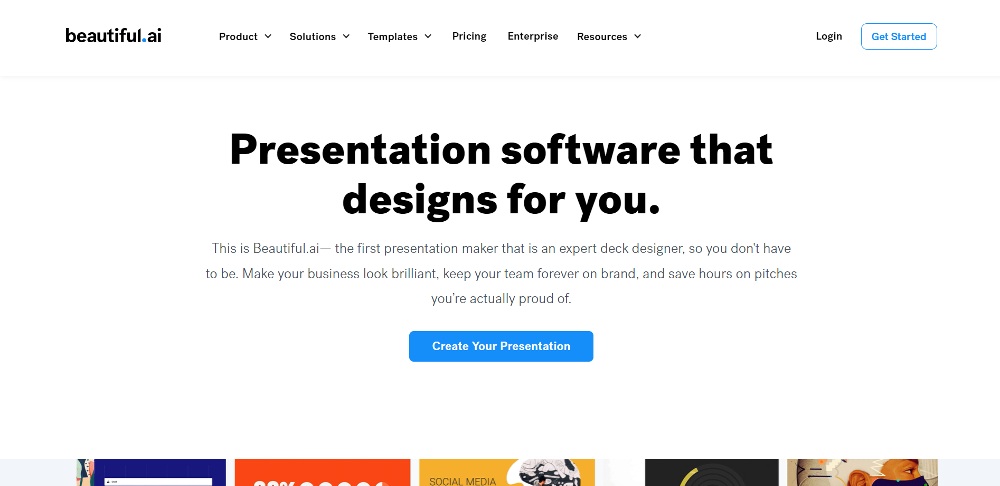 Another version of an AI design maker is an AI presentation design software. The beauty of using an AI presentation maker is that you'll get a well-designed presentation in a few minutes. It's all thanks to the brief you input into their system. From there, the AI design software will give you their generated designs. Then, you'll choose and customize further.
Most AI presentation tools have AI-powered tools to make better slide designs, organize your presentation, and even make your branding consistent throughout.
Here are some examples of AI presentation tools:
Beautiful AI
Presentations AI
Slidebean
Pitch
Kroma AI
AI Art Makers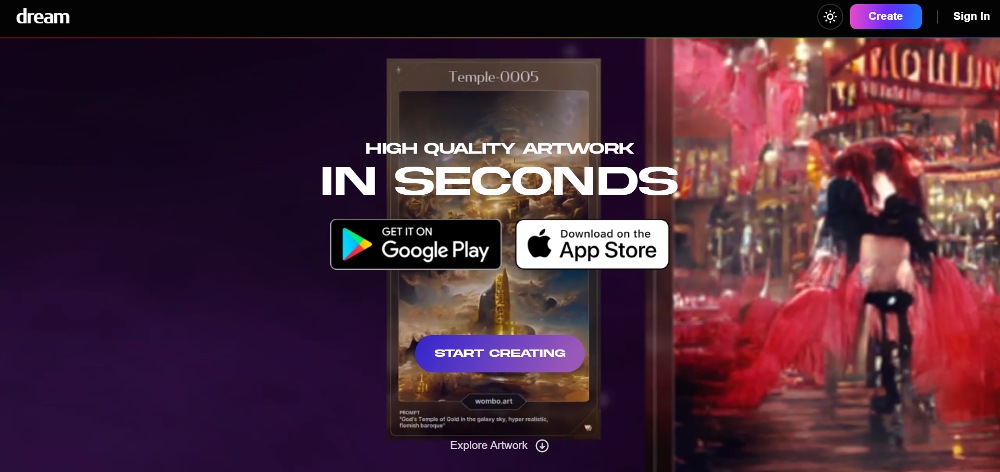 We've seen AI making headlines because, apparently, it can make art now. With AI, you probably don't need to buy a painting worth millions. However, does their art hold up against what the masters have previously made? Their art isn't Da Vinci's level of design, but it's decent enough to hang on your wall.
AI can create art based on your prompts, and in a few minutes, you will get art for free. Plus, some AI art makers provide an option for users to create NFT art. But where do you get free AI art? Here are some examples:
Dream by WOMBO
Hotpot AI
The Nightcafe
Starryai
Wonder AI Art
Ownership of AI Design or AI Art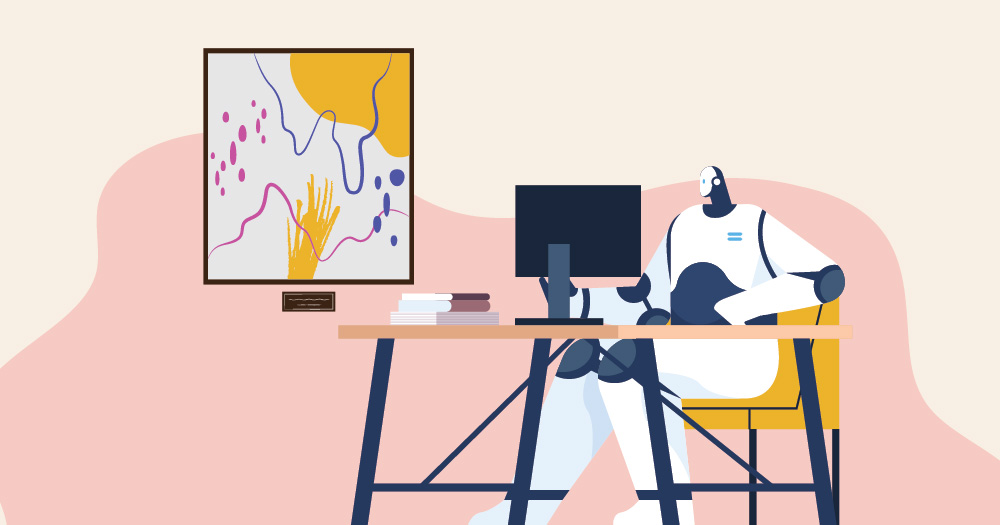 If you were to use AI art or design for your business, you might ask yourself, who owns the art and design?
AI logo makers and graphic design software applications have different terms of use for the logos generated by their AI. Most of them allow ownership after purchase, or users need to purchase a license for them to use for business purposes.
Meanwhile, some AI art generators grant ownership to users that submit a prompt to their generator. Plus, some of them may grant a license after purchasing.
Although these AI design makers and art generators have become accessible to the general public to provide us with free designs, ownership, copyright, and licensing can be put into question. This is why many businesses, professionals, or individuals may opt to hire a graphic designer or subscribe to a graphic design service. This way, they're guaranteed 100% ownership.
Will AI Replace Designers?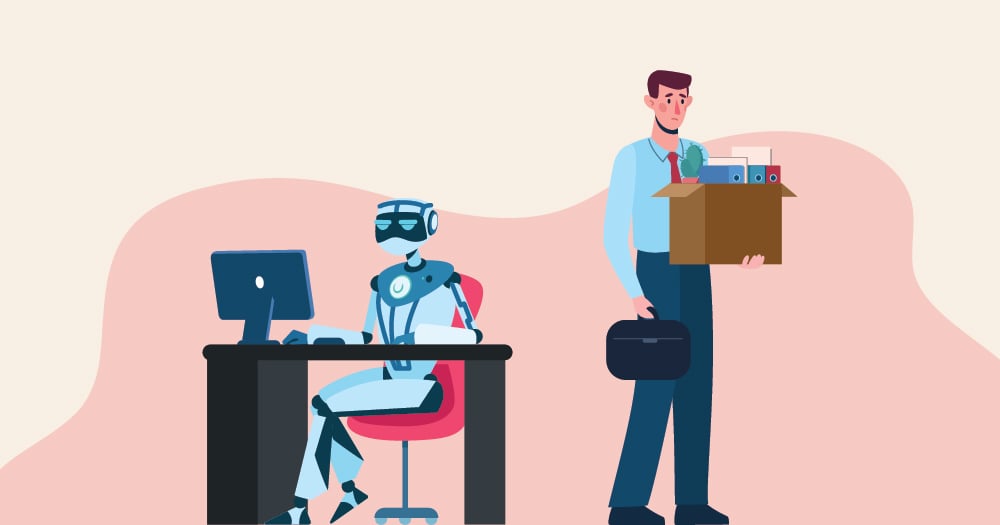 It's unlikely that AI will replace designers. For one, "Will Robots Take My Job" says that graphic designers are not likely to be replaced due to the need for originality and creativity in producing designs.
Instead, AI and designers can work together to create designs for their clients. The AI can help the designer with tiny tweaks or suggest modifications to make a design look better. For example, graphic designers can use AI tools. Some of these tools include:
UIZard – UI design
Khroma – Color tool
Vance – Editing tool
Fronty – Image converter (image to HTML code)
Let's Enhance – Image editor and enhancer
Final Thoughts
Based on what we've learned about AI's capabilities in design, it's safe to say that AI serves one purpose: a supporting role in helping designers and non-designers create beautiful designs. Plus, designers can breathe a sigh of relief knowing that AI won't snatch their jobs but will consider AI as their ally in producing high-quality designs.
It can also expedite the design process, saving designers and non-designers time to do other projects or tasks. But professionals, marketers, and other individuals need to be careful when using the outputs provided by these AI design or art generators.