Artificial intelligence has come a long way to provide the most cutting-edge innovations. These state-of-the-art technological gadgets and systems offer humans a more convenient way of living—including online image enhancers. AI image enhancer apps are AI image upscalers that transform bad images into beautiful works of art. Using an AI image enhancer is commonplace for photographers, marketers, bloggers, and business owners. Read on to learn what AI image enhancers are and the top six tools to use.
What is an AI Image Enhancer?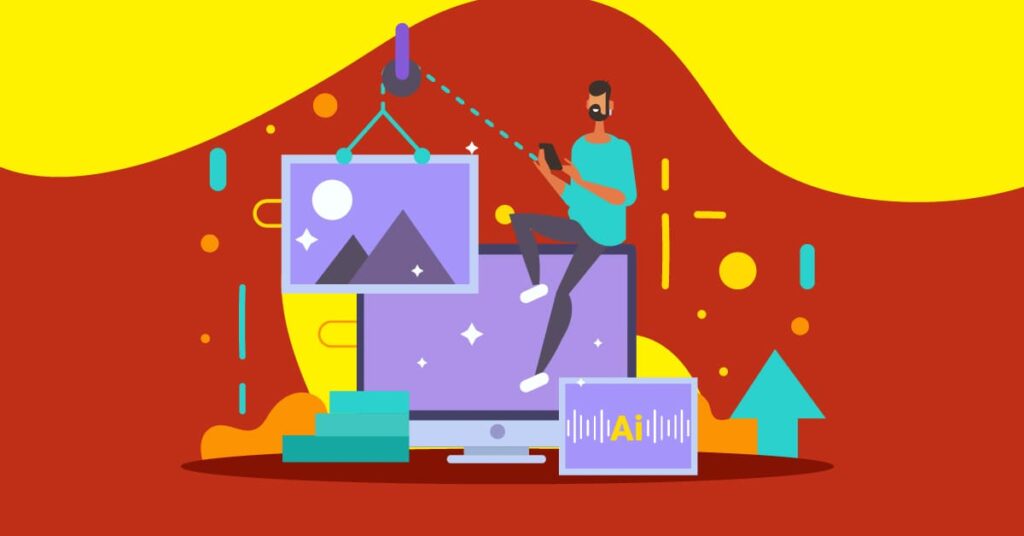 An AI image enhancer is a web-based tool that can touch up any image and give it better quality. It can be used on your computer as a cloud-based service or downloaded as an app on your mobile phone.
These tools improve your images without compromising quality using AI and machine learning. For instance, you can upload a blurry image on an AI image enhancer, and the software will do its magic to make the picture clearer. Moreover, AI image upscalers also enhance stock photos, giving them a new and improved look. Using an AI image enhancer means you'll never worry about hiring a professional photographer to edit your pictures again.
Some features you can do to improve the look of your images are color adjustment, tone adjustment, compression removal, filters, photo noise reduction, size adjustment, and more.
It's also pretty easy to use these software programs. Once you've signed up and subscribed, you can select an image and upload it into their user-friendly application. The AI editor automatically increases the image resolution without losing quality. And the best part? The process only takes a few seconds!
Subscribing to AI image enhancers will give you various pricing tiers, depending on your chosen software. Some also offer free subscriptions with limited credits. The photos are stored in the software's system for 24 hours before they're automatically deleted.
6 AI Image Enhancer Applications
Here are some AI image enhancer software programs you can check out.
DeepImage allows you to upscale an image, frame, or picture to up to 4k in resolution. This tool offers one of the fastest AI image-enhancing processes, which take between one to 30 seconds. You will enjoy a new generation AI-driven photo enhancer, which can remove artifacts, sharpen blurry photos, increase image quality, and more.
It's also a perfect tool for your digital arts, especially if you're a marketer or eCommerce site owner. Using filters will also allow you to match the images with your style and print the photos in any format.
Pricing:
The free trial allows you five credits
100 credits for $7.50 per month
300 credits for $20.75 per month
500 credits for $32.50 per month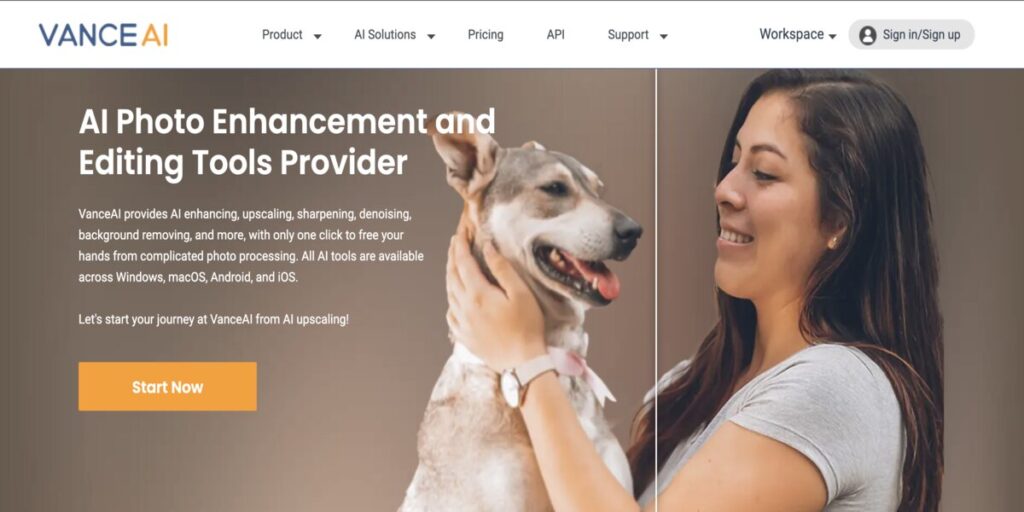 Vance AI is different from the other operations-based tools as it provides photo enhancement services using deep learning. It improves your photos using its best and leading-edge software and beyond. Some of the features you'll enjoy are sharpening, denoising, enhancing, upscaling, background removal, and more.
With only one click, you'll see the tool's magic with your own eyes and free your hands from complex photo processing. Vance AI's photo processing tool is smart, fast, and automatic and provides effective AI solutions. Plus, you can enjoy a seven-day money-back guarantee and cancel anytime.
Pricing:
Get 100 credits for $4.95
Get 1,000 credits for $17.95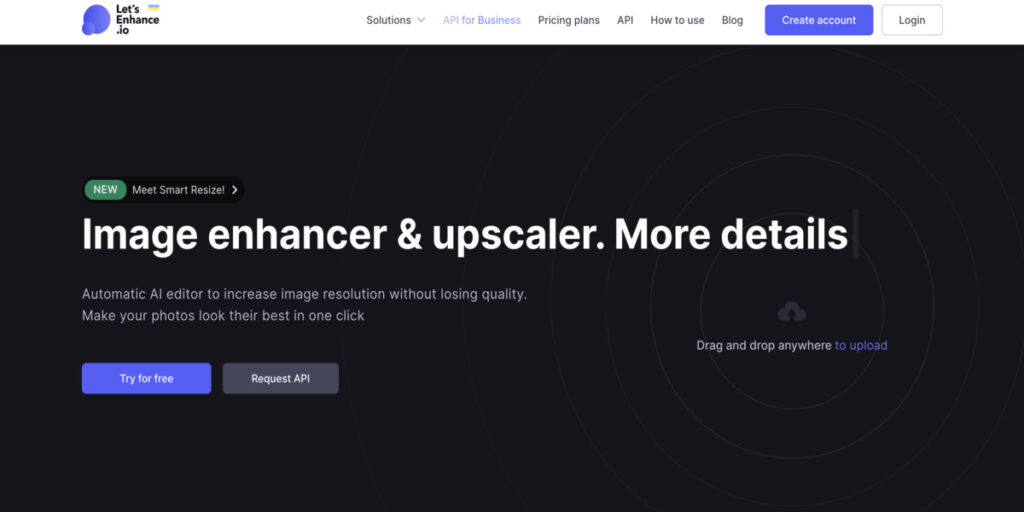 With its Super Resolution technology, machine learning systems, and Deep Convolutional Neural Networks, Let's Enhance is one of the best automated AI image fixers. The AI system is ML-powered and is trained based on a massive dataset of pictures.
Upscale images up to 16 times without losing quality, and sharpen photos in one click. You can also fix colors with Let's Enhance Light AI feature, which makes the image colors pop using its HDR neural net system.
Pricing:
Get 10 credits for free
100 credits for $9 per month
300 credits for $24 per month
500 credits for $34 per month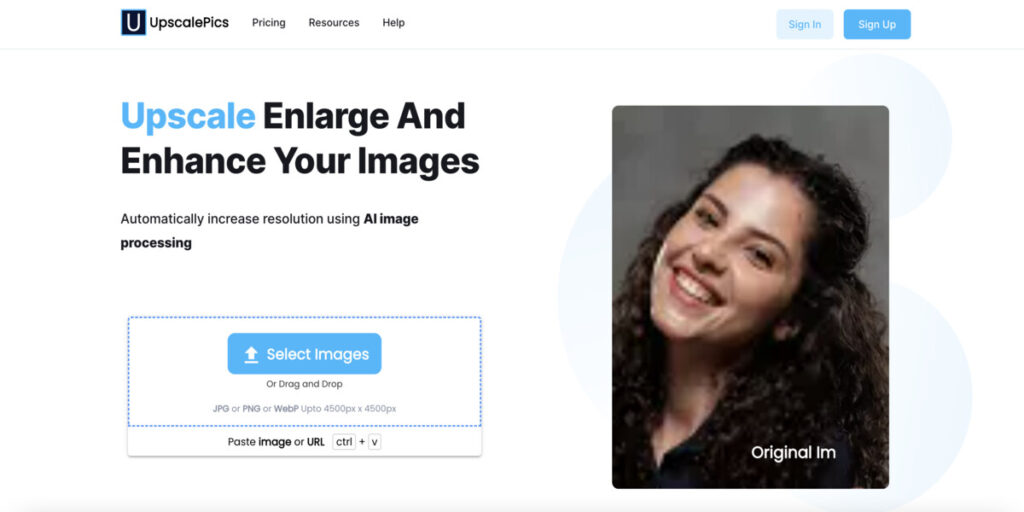 Upscale Pics is the only AI image enhancer application that allows users to compress, denoise, and upscale an unlimited number of photos. One of the best benefits users enjoy from this tool is its convenience. It's easy to use, quick, and undeniably provides good results.
While some AI image enhancers only let you upscale photos individually, Upscale Pics enables you to edit photos from multiple folders to simultaneously enhance a batch of images.
Pricing:
The free trial can upscale images with a watermark
Unlimited plan for $3 per month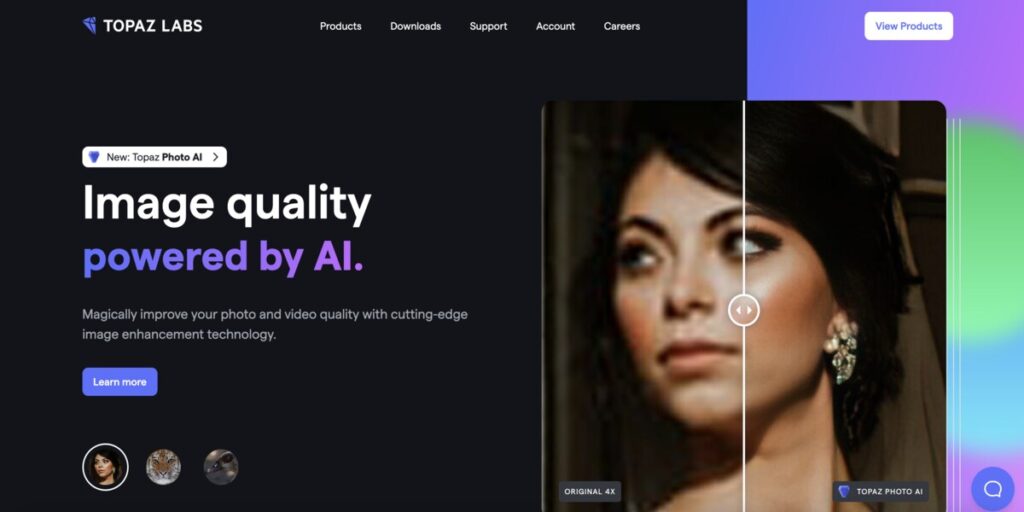 It's no surprise why Topaz Labs has over 32,000 5-star reviews and more than one million customers. You can go on autopilot and let Topaz Labs handle the image edit and quality while you focus on the creative aspect of photography. The upper hand of using Topaz Labs is that you can directly access the application from your current image editor.
The most notable features you'll enjoy from this program are auto-subject selection, selective adjustments, and batch processing.
Pricing:
Topaz Photo AI plan costs $199, which includes a year of unlimited upgrades
DeNoise AI costs $79.99
Gigapixel AI costs $99.99
Sharpen AI costs $79.99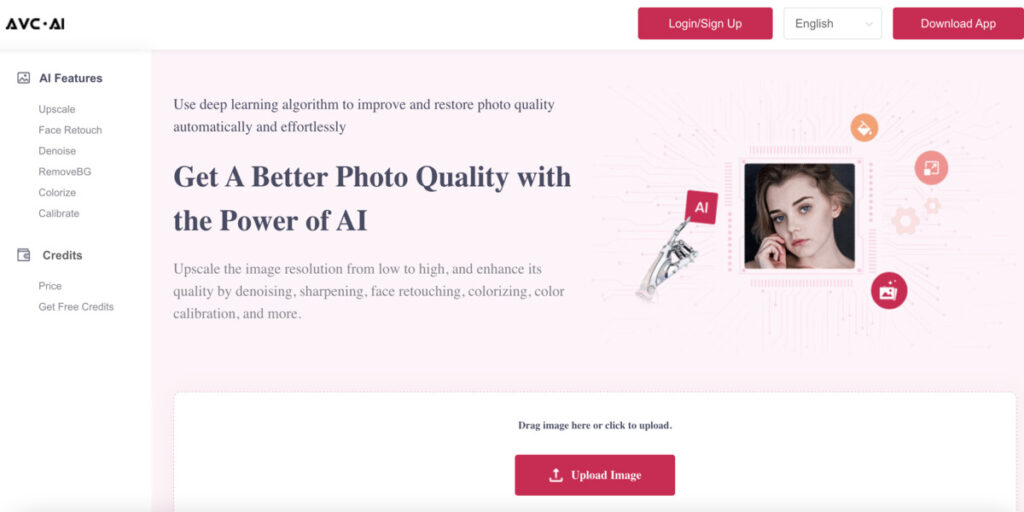 Whether you're upscaling wedding, macro, portrait, anime, wildlife, landscape, or product images, AVC will improve photos by up to four times. No matter your image size, rest assured that AVC will never compromise the quality.
AVC offers users a well-trained algorithm that lets you process images 100 percent automatically. Its Supper Resolution feature allows you to upscale images and boosts their quality. Another prominent feature is its Facial Recognition and Enhancement system which uses deep learning to recover facial details.
Pricing:
100 credits for $9.95 per month
300 credits for $25.95 per month
500 credits for $39.95 per month
Get custom credits and talk to an AVC representative
Conclusion
Selecting the best AI image enhancer means considering a few factors. Choose one that offers the most convenient benefits and allows you to process images with just one click. Automated processing lets you enjoy the tool while doing the most crucial aspects of photography. Moreover, with so many options available, you'll undoubtedly find one that will suit your budget. Browse these AI image tools, sit back, and let these applications do their magic.