Although artificial intelligence (AI) is a terrific solution for businesses to streamline their workflow, it still has its caveats. Plus, not all businesses or educational institutions are thrilled with the use of AI. Whether you're in these sectors, an AI file checker is a MUST. And if you're looking for one, here are our top picks. But before that, let's briefly discuss how these AI file checkers or detectors help you.
How Can AI Detectors Help You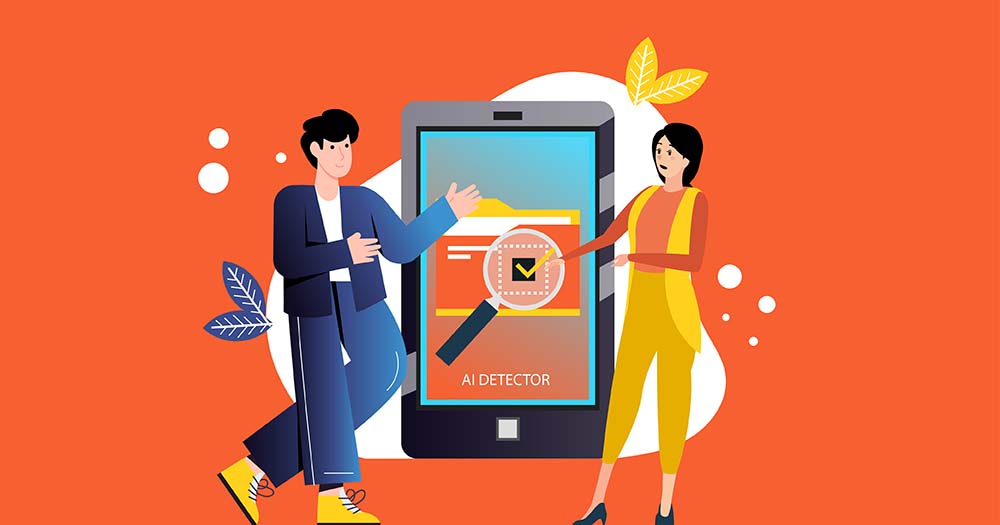 AI text detectors use a language model to identify which words, phrases, or sentences were generated by GPT language models.
Through previous tests, AI text detectors can understand which written content was AI-generated.
Some AI detectors can also determine if a text is plagiarized.
Meanwhile, AI art detectors use algorithms and computer vision to detect AI-generated art.
Limitations of AI Detectors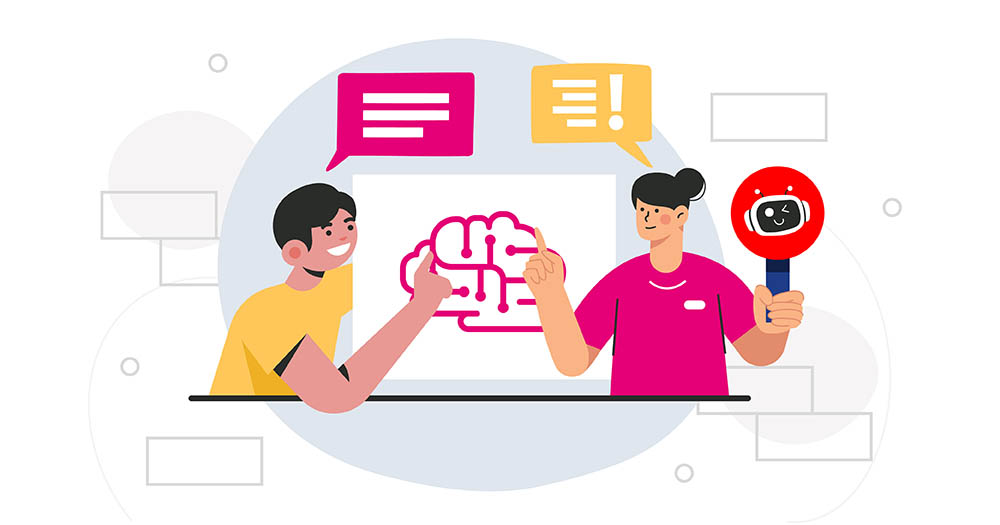 AI detectors are impressive in identifying which were created or generated by AI and humans. However, since they're also new, AI detectors still need more improvement. Here are the current limitations of AI detectors:
AI detectors can result in false positives.
They may not fully detect plagiarized content.
Some AI detectors may refer to limited data or databases to check AI work against AI-generated ones and actual written content.
1. Winston AI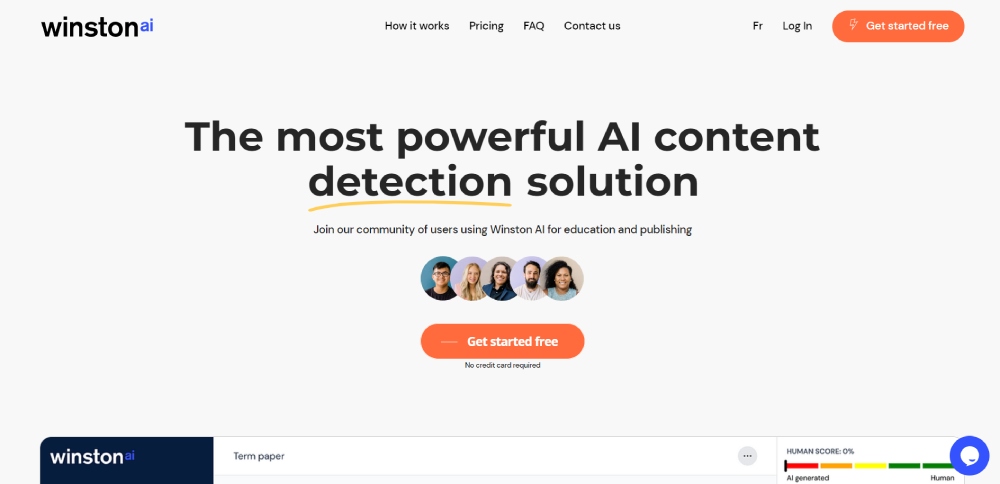 Ideal for: Businesses, web publishers, and educational institutions
Winston AI is one of the leading AI content detectors. With Winston AI, you start by creating a project. Then after you upload the file, you get results in seconds. Aside from detecting AI content, it's also a plagiarism checker. Here are the files that Winston AI supports:
They have a sophisticated OCR solution, detecting written text on images.
Pricing:
Free (2,000 words)
Essential – $12/mo (80,000 words)
Custom – Contact sales (inclusive of a plagiarism checker)
2. ZeroGPT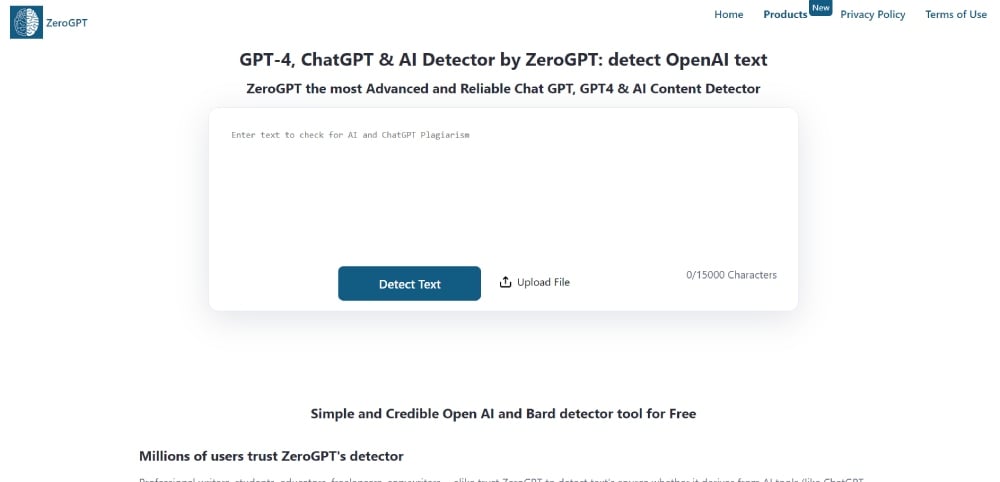 Ideal for: Businesses, web publishers, and educational institutions
If you're looking for a free alternative to Winston, ZeroGPT is one of the best AI file checkers. With ZeroGPT, you can upload files or paste your written content into their text box. It ensures that it detects the following:
Most of the text is human, or GPT generated
Mixed signals
Contains text created by both humans or GPT
Plus, you don't have to worry about your text being saved when you use ZeroGPT. They ensure their user's privacy. Additionally, they check if the text is plagiarized.
Pricing:
Free
API Access – Contact ZeroGPT via email
3. Smodin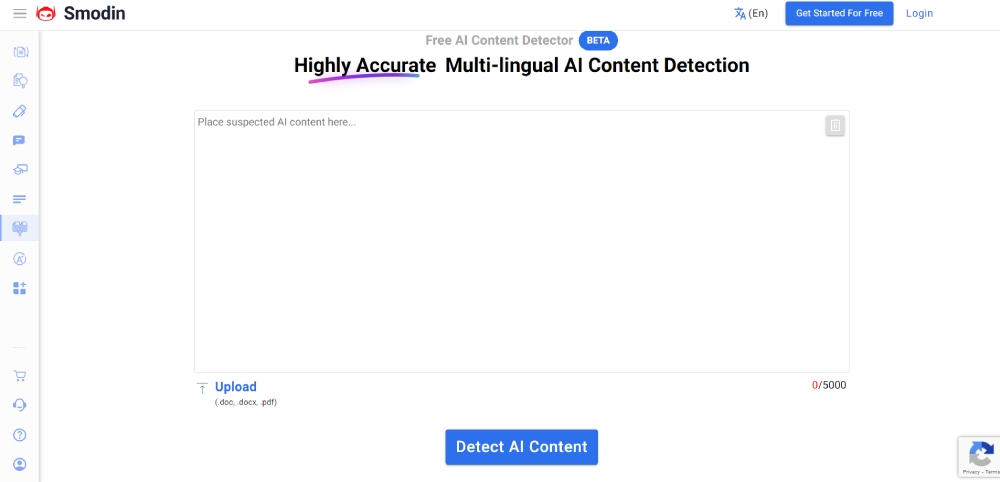 Ideal for: Businesses, web publishers, and educational institutions
Smodin is an AI text content generator and AI file checker. It helps users understand how a text was created by an AI with a language model. Plus, it may identify tones or sentences created by an AI. Finally, it can detect if the text is complex and check for factual errors. Smodin allows you to upload .doc, .docx, and .pdf files.
Pricing: Free
4. Optic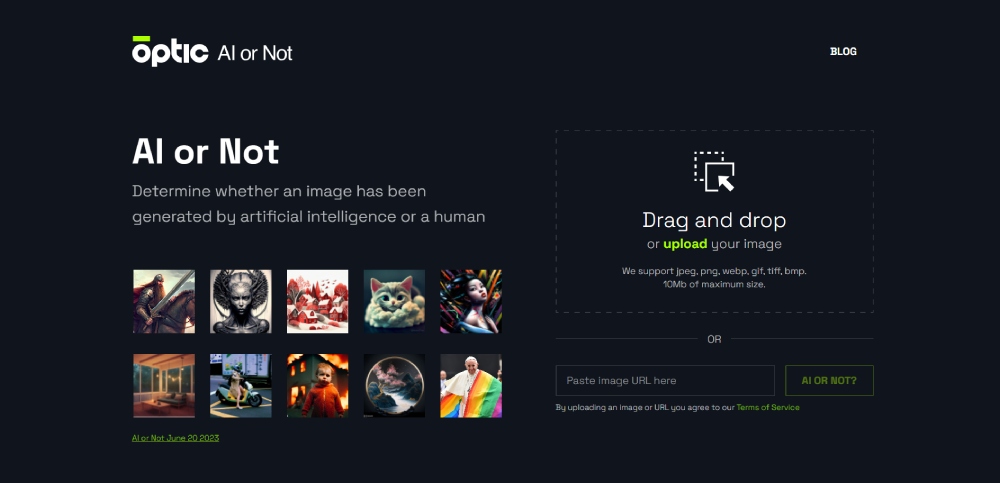 Ideal for: Businesses
Do you want to check if an image submitted to you was AI? Optic is the first AI image detector on our list. According to the site, Optic checks images generated from:
Stable Diffusion
MidJourney
Dall-E
GAN
Other than that, Optic can detect images when you follow them on Telegram. They have a nifty chatbot that notifies you about images. Although it's still in beta, they have a Chrome extension, allowing you to check images on any site. According to Optic, they have a 95% detection rate. So far, they support a JPG or PNG. Finally, Optic ensures your privacy and won't store any photos you upload.
Pricing:
Free
API Access for Bulk Image Detection – Sign up for the API waitlist
5. Hive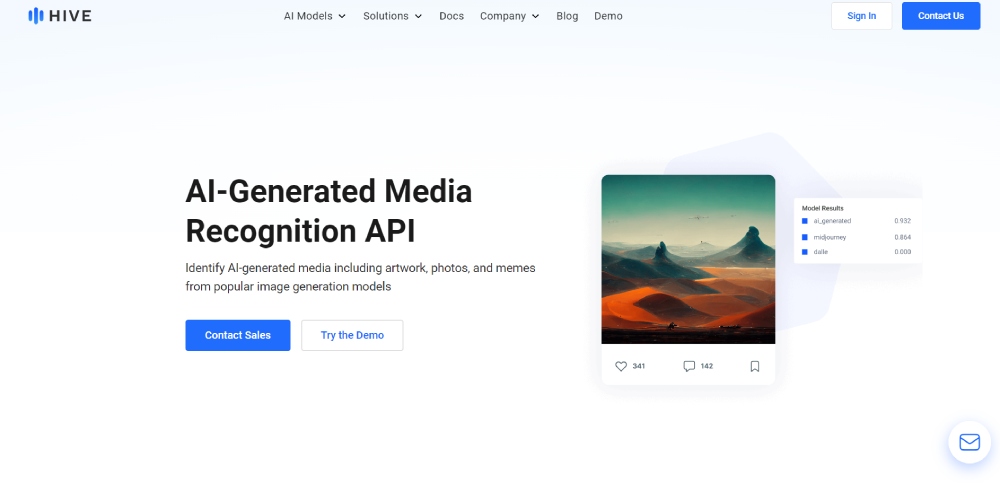 Ideal for: Businesses with developers and enterprises
Hive isn't your typical AI content detector. You can use Hive's model to detect AI images. Currently, it allows .jpg and .png files. With this tool, you can prevent people from uploading AI-generated images on your site and enforce crediting before it's published. Before subscribing to Hive, you can try their demo.
Pricing: Contact sales
6. Illuminarty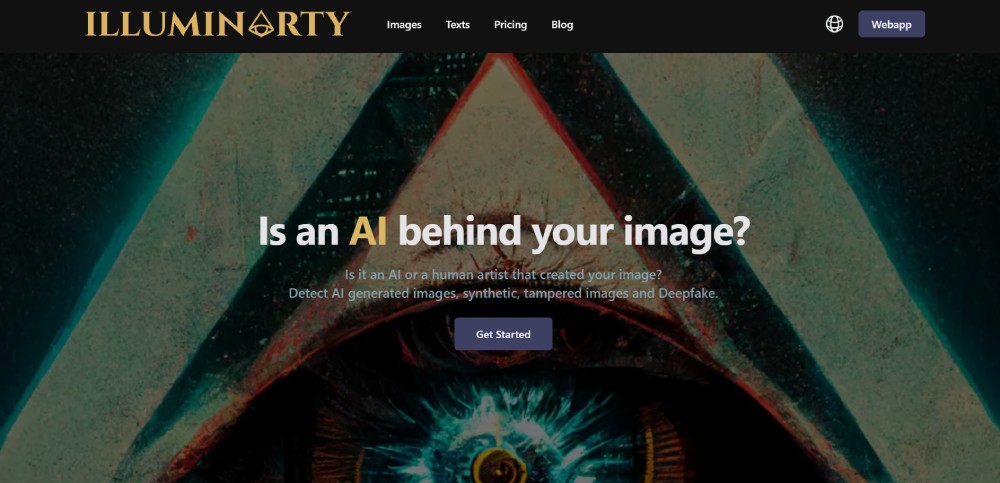 Ideal for: Businesses and web publishers
Are you looking for a 2-in-1 AI detector? Don't fret. Illuminarty has an AI text and art generator. With their AI art detector, it shows users a breakdown of where the image was likely generated. Another thing to note is they use spot techniques to identify areas that were AI-generated.
On the other hand, its text detector doesn't support uploads. However, it uses a Natural Language Processing model to identify AI-generated text. Plus, they highlight text that was AI-generated.
Pricing:
Free
Basic – $10/mo
Pro – $30/mo
Enterprise – Contact sales
7. Hugging Face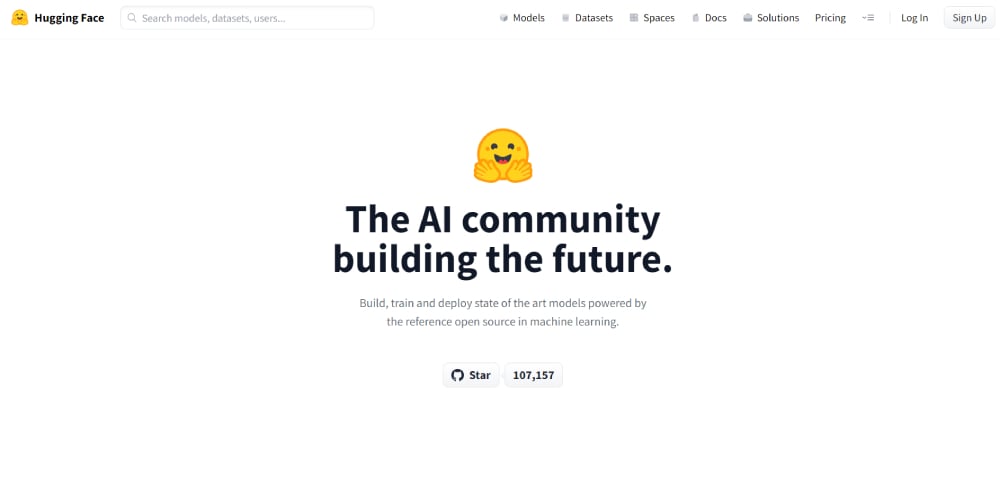 Ideal for: Businesses with developers
If you need another AI text and image detector, Hugging Face is your best option! This website enables developers to publish their AI content detectors.
One developer published an AI file checker, but it only supports a PDF file. Meanwhile, another developer created an AI art generator. You have a couple of options, but one, in particular, provides a percentage of how artificial an image is.
Pricing: Free
Final Thoughts
An AI file checker isn't perfect yet. Some checkers may flag text that creates a false positive. Others might say it was fully generated by AI when humans helped write the text. However, having an AI file checker comes in handy to check for non-human text or images. With this, you can avoid any plagiarism claims.
With that said, is it risky to use an AI text or art generator? Well, it poses some risks, but definitely, you can make it work. Use it with caution. Plus, for text generators, make sure to use an editor or plagiarism checker before publishing it. However, if that doesn't put you at peace, working with actual writers or designers would be a better option.
And while you're here at Penji, consider subscribing to Penji for original and actual design work from professional graphic designers! We do use AI, but it's to match you with the BEST graphic design work for your project. You don't have to worry about plagiarized work since Penji designers strive to create original work. If you want to try Penji, give it a go for 30 days here!