Entrepreneurs and marketers with no design background will find the term UX Design intimidating. Unfortunately, this is something that can't be put aside and ignored. UX design is vital in trust-building, product development, and establishing customer relationships, among many others.
Even if you're not the one to create the UX design, understanding it gives you the power to control how it would work for your brand. This article will help you learn about UX design and how it can do wonders for your business. We'll also discuss how Penji, an unlimited graphic design service, can take care of it for you. Watch our demo video here.
What is UX Design?
The term UX stands for User Experience. UX Design is such a fascinating field yet highly complex, especially for beginners. Simply put, UX design is the process of designing products that provide relevant and good experiences for users. Its main goal is to create a system that offers excellent experiences for your customers.
UX Design is a multidisciplinary field that includes the following practices:
Information architecture
Human-Computer interaction
Visual design
Usability
Below are some points to give you a clearer picture of what UX design is all about:
Facilitating a good experience when a user interacts with your brand
Approaching design that has the end-users in mind
Solving problems with empathy
Improving the use of a product to make it pleasant, appealing, even addictive
Fulfilling your brand's promise
Combining art with science in generating positive experiences with interactions
Determining how your website or app will behave
Committing to developing a product or service with integrity, purpose, and compassion
Anticipating customers' needs by giving them what they need without having to ask
This may seem a handful, but all in all, UX design isn't as overwhelming as some may think. It is about providing value while delighting customers and prospects.
UX Design Statistics Non-Designers Should Know
To better understand how vital the role of UX Design is, here are some of the latest statistics we gathered.
On average, UX design has an ROI of 9,900%, according to Forrester. This means that for every $1 you invest in UX design, you'll get $100 in return.
Another Forrester research has found that great UX design can raise your website's conversion rates anywhere from 200% to 400%.
After an awful user experience, 88% of users are less likely to return to a website, says a study by Toptal.
A PWC survey shows that 32% of loyal customers would leave a brand after just one bad experience.
A whopping 91% of non-complainers just leave a website where they had a bad experience, but 13% of them will tell 15 or more of their friends about it, says Capgemini.
And these numbers are just the tip of the iceberg. Indeed, UX design is crucial for business growth. It's something any business owner can't afford to escape. But not to worry, as help is available in the form of Penji.
The Good and the Bad: UX Design Examples
Nothing is better than seeing for yourself what UX design is. Here are examples of good and bad UX design to give you a visual representation of what it really is:
The Good: Google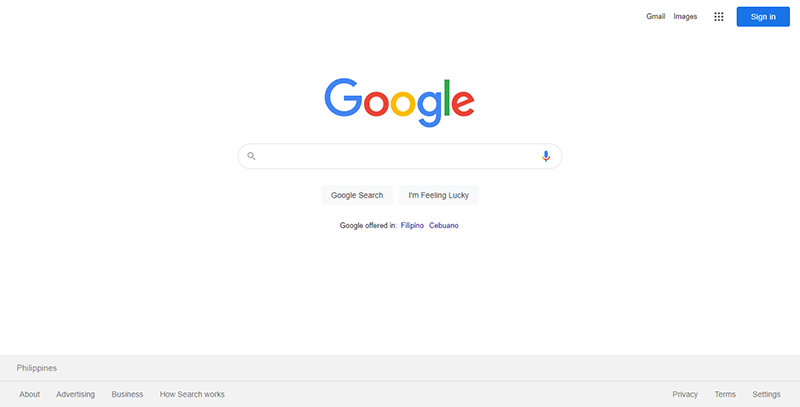 You don't need all the bells and whistles when creating excellent UX design. It's true that less is more as what Google has proven. The name has now become synonymous with internet search that it already has become a verb. Their UX design has remained as simple as it was more than two decades ago and as effective as ever.
The Bad: Apple iTunes Store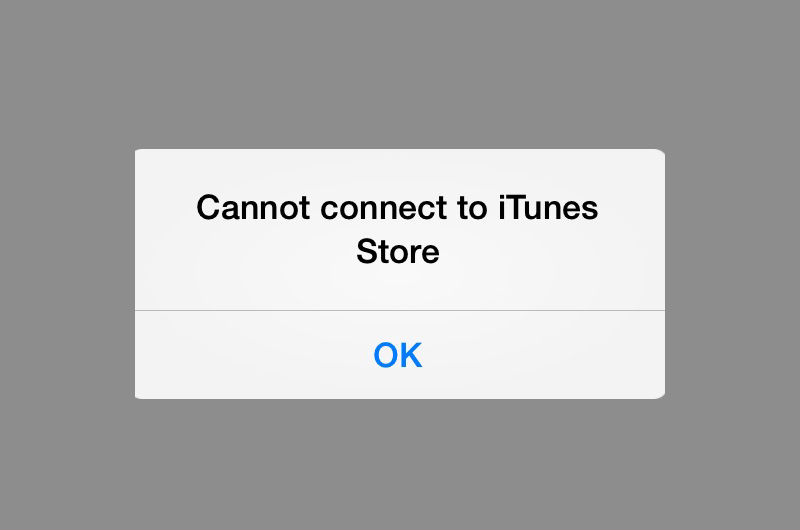 Going to Apple's iTunes Store is usually hassle-free. The most common error message that users see is the one below. This is the perfect example of what a bad UX design is. It offers no solution to the problem and leaves you hanging.
The Difference Between UX and UI Design
Not to add to the confusion is the term we often hear about—UI Design. We often see UX and UI designs together and are almost always inadvertently interchanged. It's understandable, but these two couldn't be more different. Here's how:
UI (User Interface) has its focus on the surface appearance and performance of a product. So, while UX is all about the good experience on the interaction, UI is about the specific assets that they interact with. These two go hand-in-hand as UX is the way you do it, and UI is the tool you do it with.
What Does a UX Designer Do?
A UX Designer is responsible for a wide array of projects, and as technology advances, so does their scope of work. Primarily, here are the applications of UX design:
Website design
App design
Software design
Sitemap
Information architecture
Service Design
What does a UX process look like?
UX designers follow a clearly defined UX design workflow that helps them come up with a solution that solves specific needs of users and businesses. It's not a linear process — designers ideate on it so long as they answer the needs well enough. The process looks like this.
Defines the business need and user problems that need solving
Researches the problem and learns about the end-user
Creates information architecture & user flows
Creates Low-fidelity prototypes
Creates High-fidelity prototypes
Tests Prototypes
The Principles of UX Design
As non-designers, it's crucial that you know what constitutes good UX design. This will prevent you from committing design mistakes that can lead to revenue losses. The following are the principles of UX design that Peter Morville, a pioneer in the field of User Experience and Information Architecture, created.
Useful- it must fulfill a purpose
Usable- must provide intuitiveness and efficiency
Findable- easily navigable
Credible- assures the audience that they will get their desired results
Desirable- an appealing brand identity and image
Accessible- the inclusion of people with poor vision, hearing, or motion impaired
Valuable- offers value to the customer
Penji's UX Design
All the information mentioned above can be staggering for non-designers. This is the reason Penji can help you. Our team of professional designers includes the best UX designers. You can send as many UX design requests as you want, all for a flat monthly fee.
Want to hire a UX/UI designer? Sign up today for any of Penji's affordable plans to get started.
Final Thoughts
UX design is a complex concept that many non-designers shy away from. But surely, it's not as complicated as you might think. All you need to do is understand it and leave it up to Penji to create amazing UX designs that are suitable for your business.