In the age of Uber and Lyft, a plethora of people believe that taxi cabs are obsolete. After all, there are so many ways to get around today.
With the added benefit of technology, the idea of looking around for a taxi seems foreign to some. In some cities, your average citizen could go an entire day without seeing a single taxi ride by. So, what's the point? What potential could a marketer see in taxi ads?
Well, as it turns out, the cities that do use taxi cabs use them in massive abundance. It has been cited that about a third of people use taxis once a month. Furthermore, as many as 61% of people use them once a year.
Just think about how much exposure that is. Places such as Las Vegas and New York City are large populations that require a fast stream of transportation.
If you're planning on advertising in very large cities to a wide audience, it may be in your best interest to invest in the different types of taxi ads.
About Taxi Ads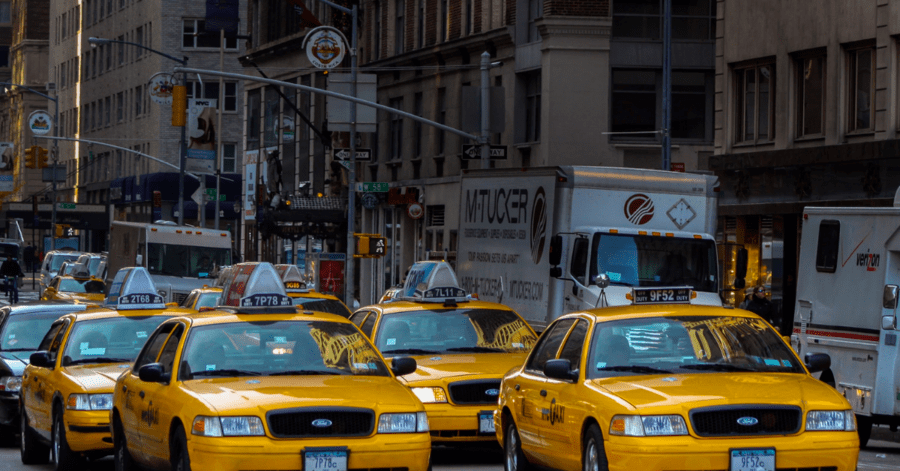 The concept of a taxi dates way back to the Hansom cab of 1834. This is where the nickname "cab." comes from. Over the years, it has transformed into a bright yellow car that picks up and drives people to their desired destinations.
Why yellow, you may ask? Well, the inventor of this modern vehicle found that yellow brings in the most attention. And with that attention, soon came exposure to advertising on taxis.
In the grand scheme of things, taxi ads are a relatively new invention. Though they're often overlooked by advertisers, they're very beneficial. Oh, and did we mention cheap? Yeah, taxi ads are much less costly compared to other forms of outdoor marketing.
Taxi ads come in a surprising variety of formats. Most of them are meant to target those viewing the taxi. Though ads that target the actual passengers have increased in popularity.
As far as cost goes, it will often depend on the number of taxi cabs you buy for advertising. To give a general estimate, they can be anywhere from $30 to $2000.
Need graphic design help?
Try Penji's Unlimited Graphic Design and get all your branding, digital, print, and UXUI designs done in one place.
Learn More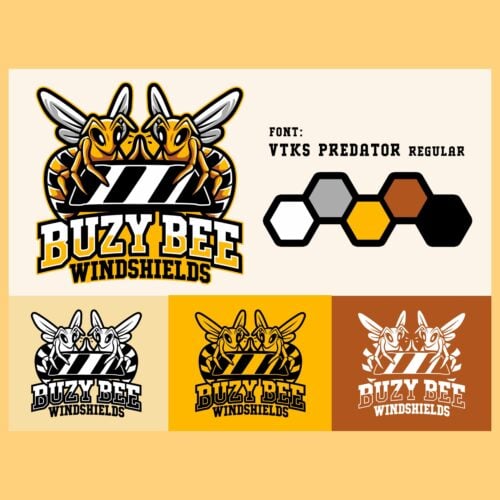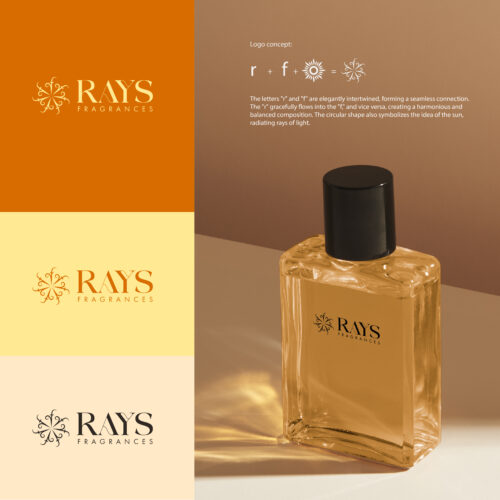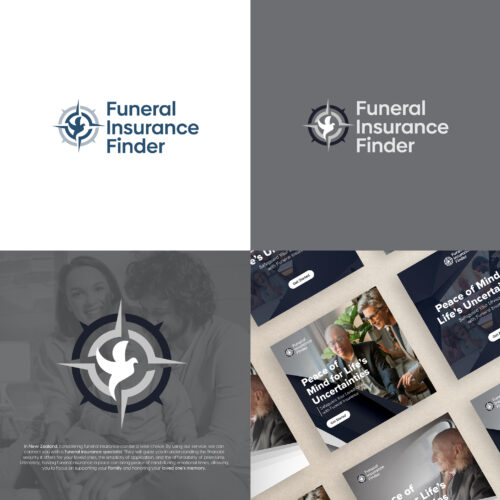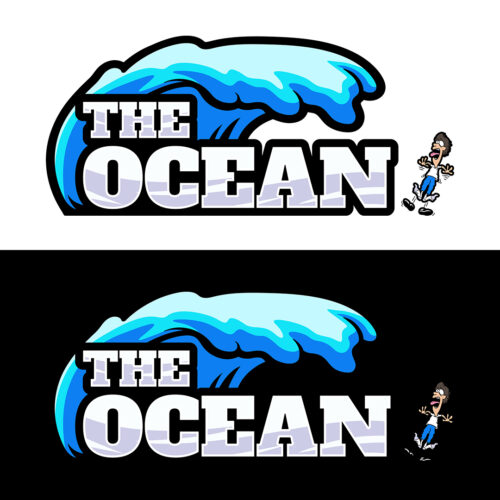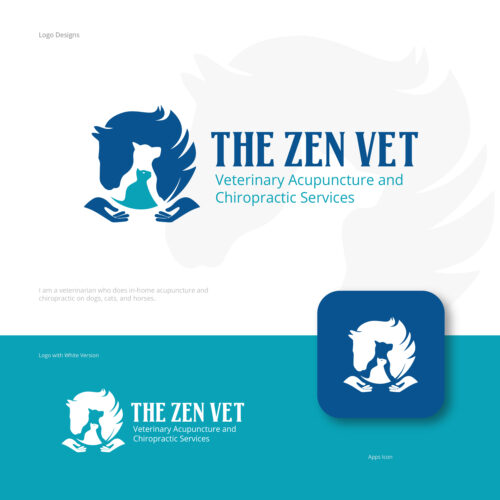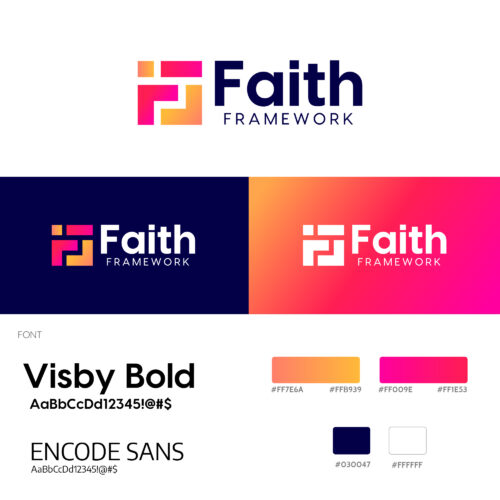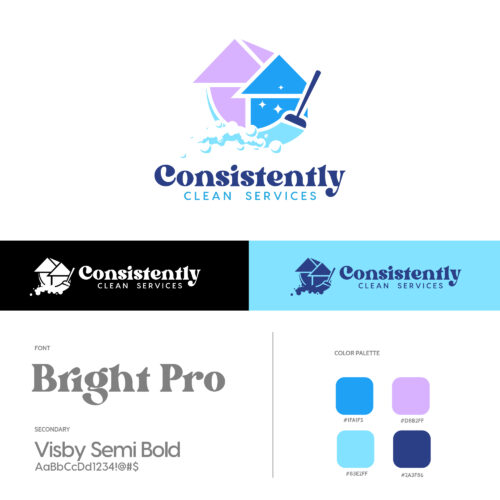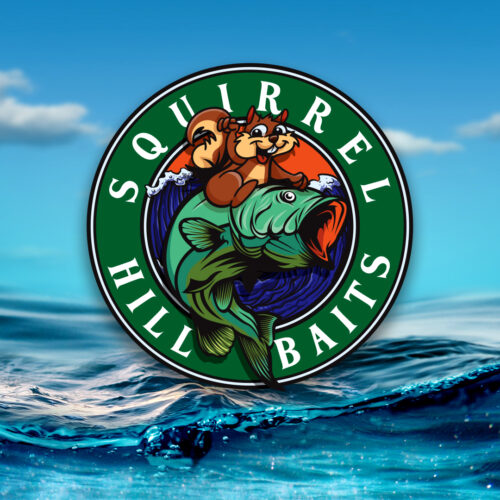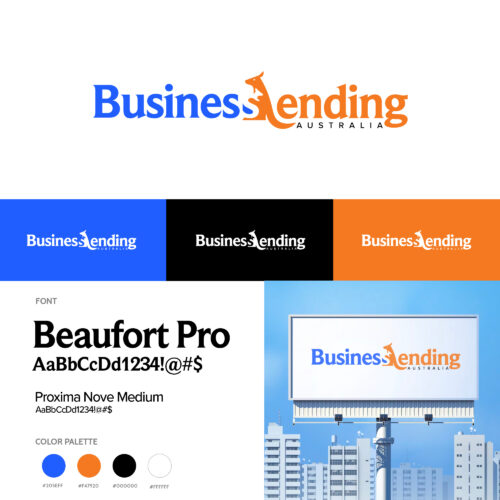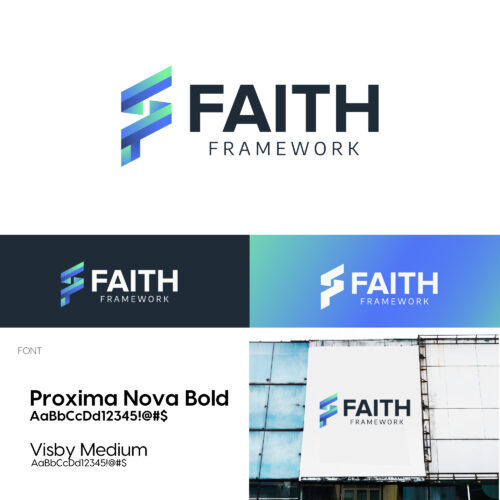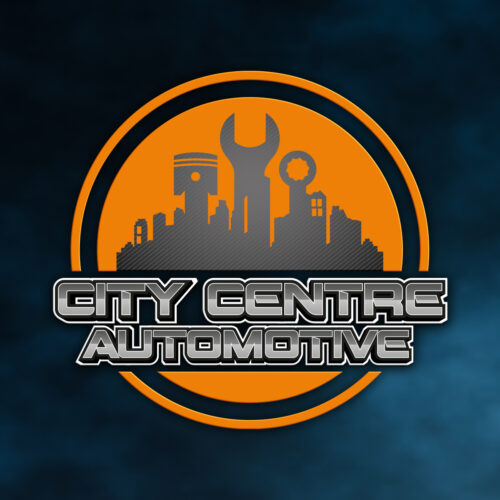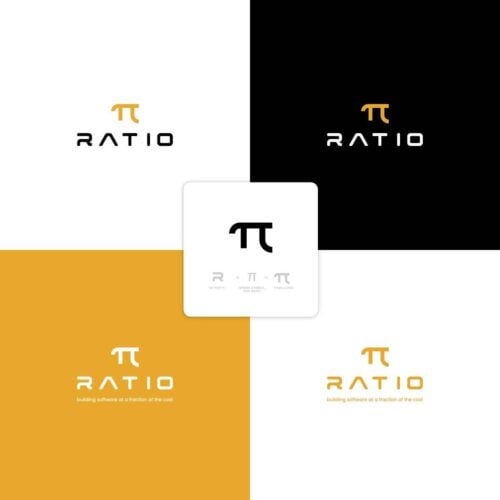 Taxi Tops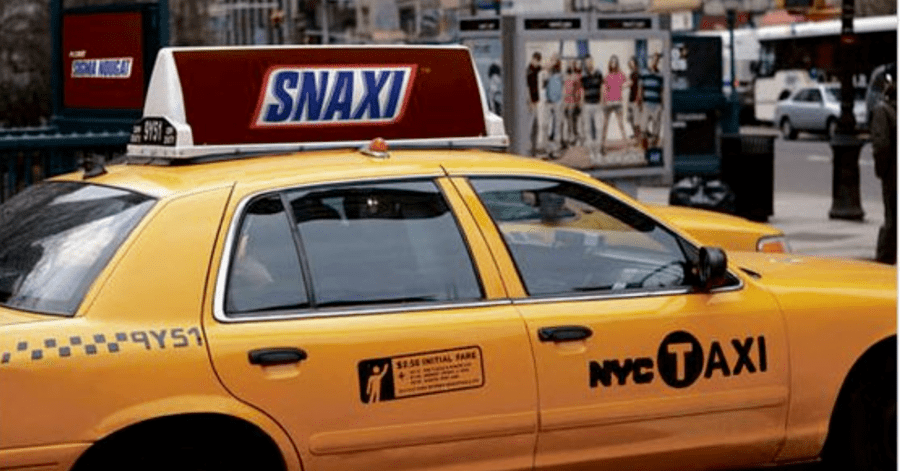 This is the most familiar form of taxi ad, and probably the first thing that popped into your head when reading the title. It is simply a display placed right on top of the vehicle. Taxi tops have two common variants; a horizontal fit, and a vertical fit. Horizontal fits sit right in the middle of the roof, while vertical fits extended from the front to the back.
Cost: $100 to $200 per cab.
The Pros: Due to their location and size, these taxi ads can often be seen from further distances than the other variants. They can be seen by pedestrians, as well as customers just before they step into the vehicle.
The Cons: They cannot be viewed from inside the taxi, and are a bit more expensive than their digital counterparts.
Digital Taxi Tops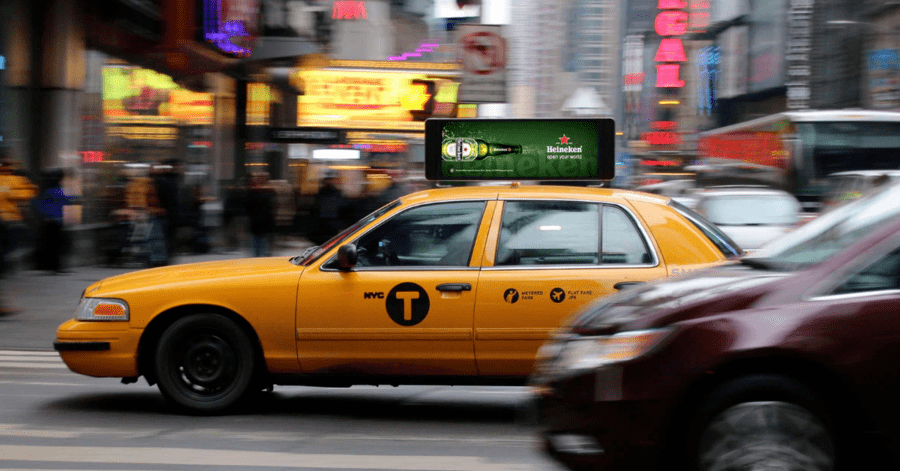 These are very similar to the roof accessories we've previously discussed. The huge difference is that these taxi tops are built to show digital imagery.
The device makes room for animation and unique designs. Advertisements can also be switched in and out with ease. They are known to be clean and efficient.
Cost: Around $120 to $180 per cab.
The Pros: With its bright lights, digital taxi tops can be seen at any time of the day. Its modern design tends to bring more attention to passersby. Furthermore, it tends to be cheaper due to the lack of setup.
The Cons: These ads will often show up among others, instead of staying in place like their static counterpart. Advertisers can always communicate with taxi companies to determine when and where their ads will be shown.
Taxi Trunks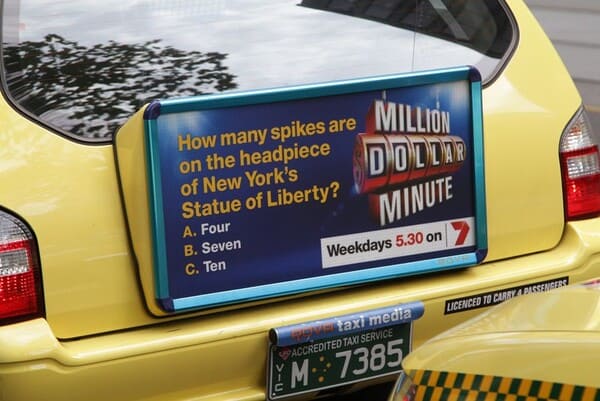 When stepping into a taxi cab or viewing it pass by on a busy street, it's quite easy to see a roof accessory. Taxi trunks, however, are made to signal the traffic. This is a very popular form of mobile advertisement, appearing between the two taillights of the vehicle.
Cost: Around $150 per cab.
The Pros: Due to their rectangular shape, advertisers can easily scale their imagery. These taxi ads can also be easily viewed by those driving behind the car.
The Cons: They are hard to be seen by pedestrians, and will never be noticed by the passengers.
Full Wrap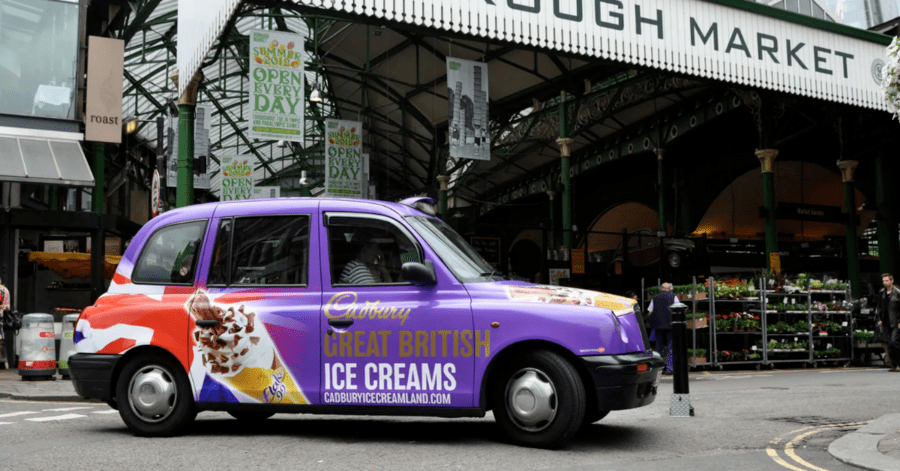 Full wraps take up the entire exterior of the vehicle. The taxi's classic yellow surface can be replaced by whichever colors or images the advertiser desires.
Cost: About $2,000 per cab.
The Pros: A full wrap offers a unique departure from the taxi's usual appearance. This will result in your advertisement being hard to miss. Depending on the colors used, they can also be seen from longer distances. Full Wraps give advertisers a huge amount of exposure.
The Cons: As you could probably guess, this is the most expensive form of taxi advertising. On top of that, full wraps have a longer preparation process. It can also be a hassle to figure out the dimensions of your advertisement.
Taxi Interior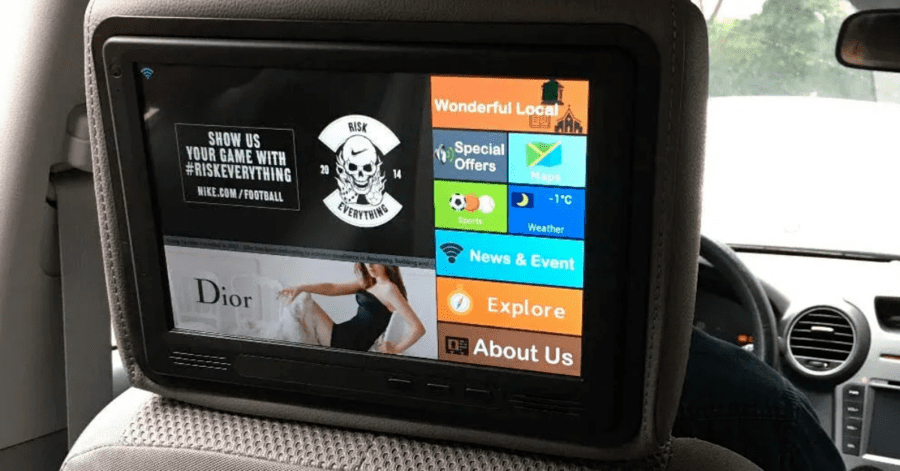 Do you ever find yourself sitting in the back of a car, thinking of something to do while you're riding to your destination? Thankfully, taxi cabs have got that covered. The interior of many taxis contain tablets attached to the back of the driver's seat. These tablets can be used to play games, and more importantly, view advertisements.
Cost: $30 per cab. Though you'll often have to pay for a minimum of 1000 cabs.
The Pros: These tablets are very engaging and fun for customers. The positive association does wonders for an ad that's placed in the same location. They are the cheapest type of taxi ad, likely since there are multiple ads on these screens.
The Cons: The problem with multiple ads in one place is that your product or service will have a harder time standing out.
So, what's the point of taxi ads? Although there are many different forms of outdoor advertising, taxis are very unique. Not only are they popular in many big cities, but they can reach an unimaginable number of people.