Retargeting is a popular digital marketing tactic wherein marketers display ads to users who have visited their website or a web page. It is undoubtedly an effective way to target people who are already interested in your business or brand. According to eMarketer, 95.8% of marketers believe the Facebook ads strategies produce the best ROI. It is because Facebook has 2.91 billion monthly and 1.93 billion daily active users.
Are you planning to create crazy-effective retargeting ads? Check out this compilation of the best retargeting ads examples of proven Facebook retargeting strategies.
1. Showing ads based audience activity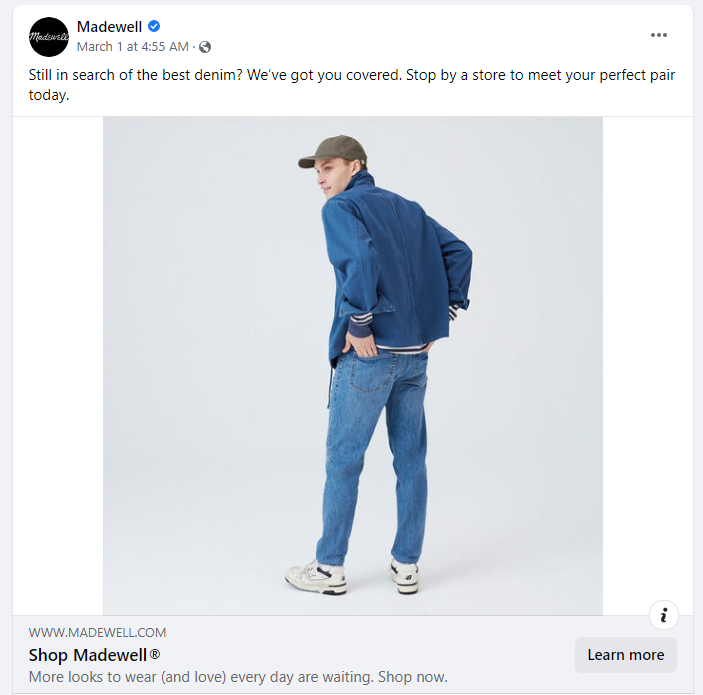 Madewell very cleverly pairs the images with a personalized copy. Leverage user activity data to ensure your audience's interests. With Facebook pixel, you can gather the audience of people who have visited specific product postings. Then, you can entice them back to your site by showcasing the products they looked at in your ads.
2. Using dynamic targeting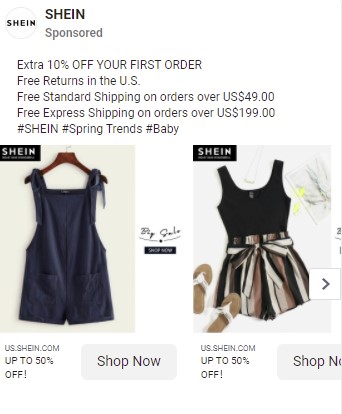 If you have complete products, Facebook dynamic ads will save you time and effort. To implement this, upload the product catalog to Facebook to create a custom audience. Then, you can reach your website visitors with ads showing relevant items. These can be users of the products looked at or the things complementary to your purchasers of the month.
In short, Facebook dynamic retargeting does all the heavy lifting for you by providing relevant content based on a user's behavior.
3. Highlighting the shipping schedule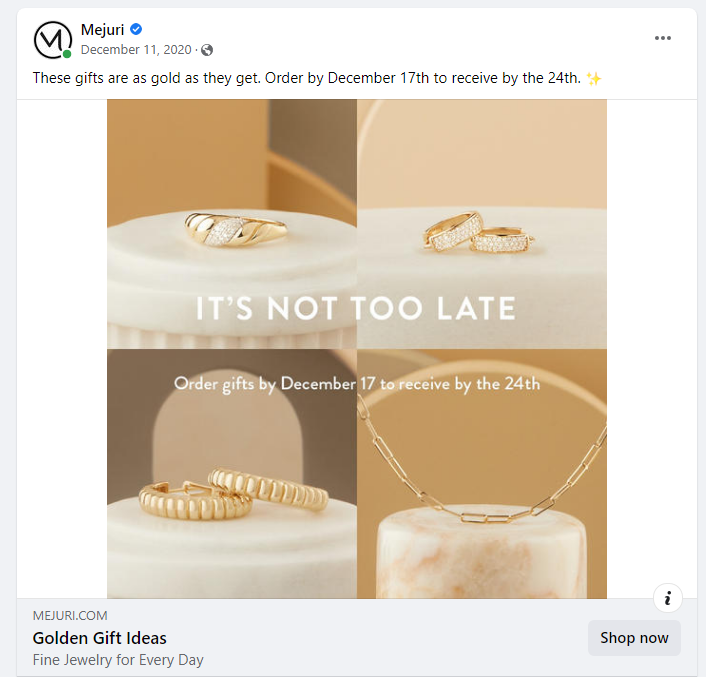 It's not a secret that shipping time or delivery date is a common concern among online shoppers. Letting your customers know the delivery dates in the ads can do magic for your conversion rates.
When seeing the exact shipping date, people often visualize the items arriving, making them feel like they've already bought them.
4. Creating a sense of urgency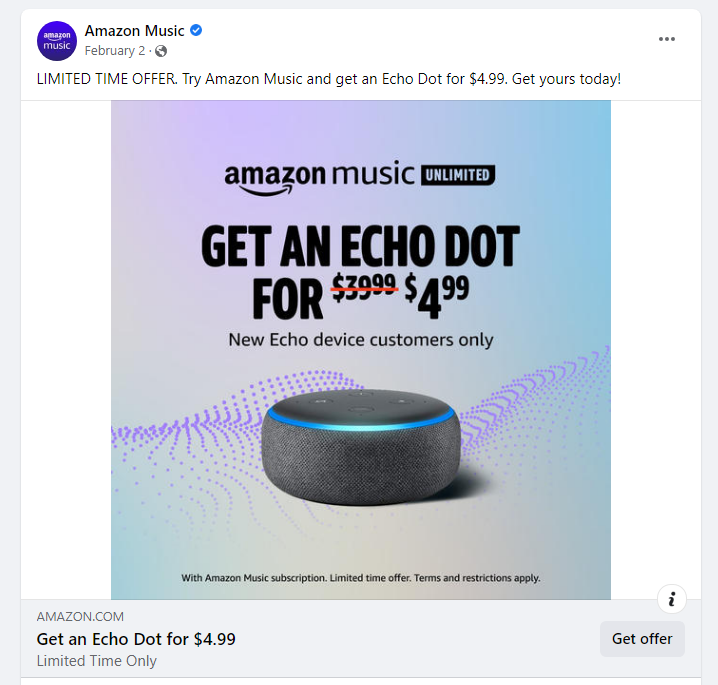 Another proven retargeting ad example is playing on the fear of missing out (or FOMO). It can motivate your potential buyers to return to your website. To develop a sense of urgency, you must emphasize the following points in your Facebook ad campaign:
Limited-time offer
The products sell out fast
Limited seats are available
5. Special offers or discounts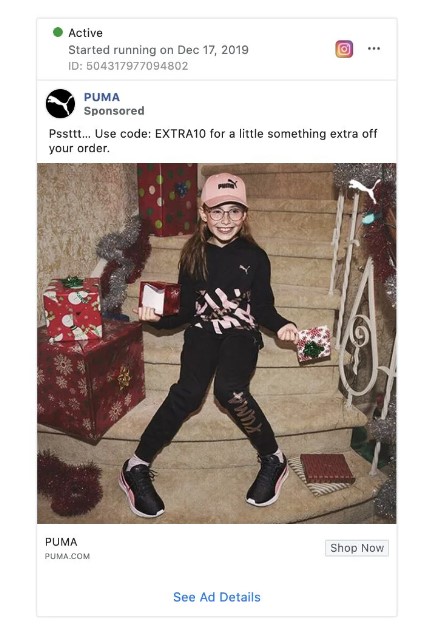 Check out this ad from PUMA and see how you can use this idea without being super-strategic. This ad ran during the 2019 Christmas season. The targeting had to be broad, something that could work on general website visitors and middle-of-funnel social engagers.
There are several products shown in the creative. And the copy also indicates that the discount applies to all orders. The tactic here is to give a discount to a broader audience for any product.
6. Providing additional arguments in favor of your brand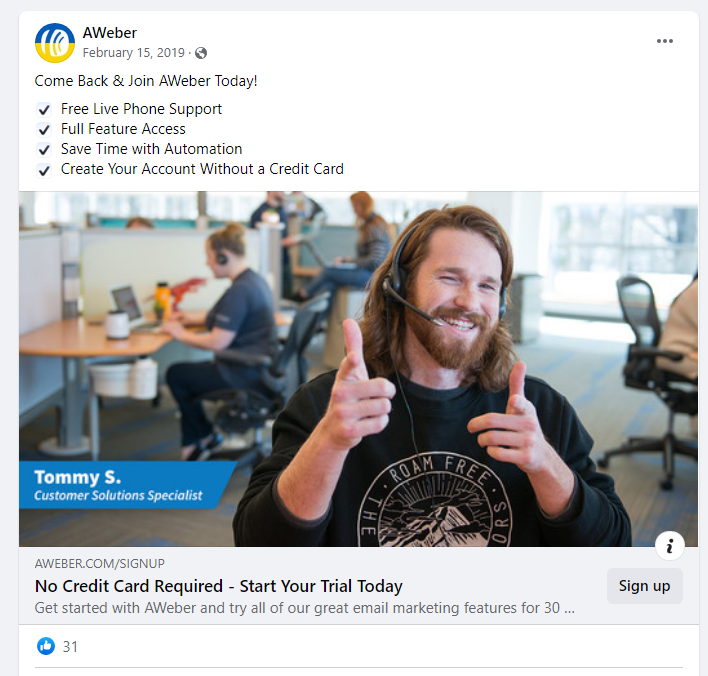 In several cases, your customers don't convert to sales from the first visit because they are not ready yet. They might need additional arguments to convince them to make a purchase. Give them those killer arguments in your retargeting ads!
Think of the significant concerns that might keep your customers from buying your products. These concerns may relate to pricing, guarantees, delivery, return policy, and customer support.
7. Leveraging social proof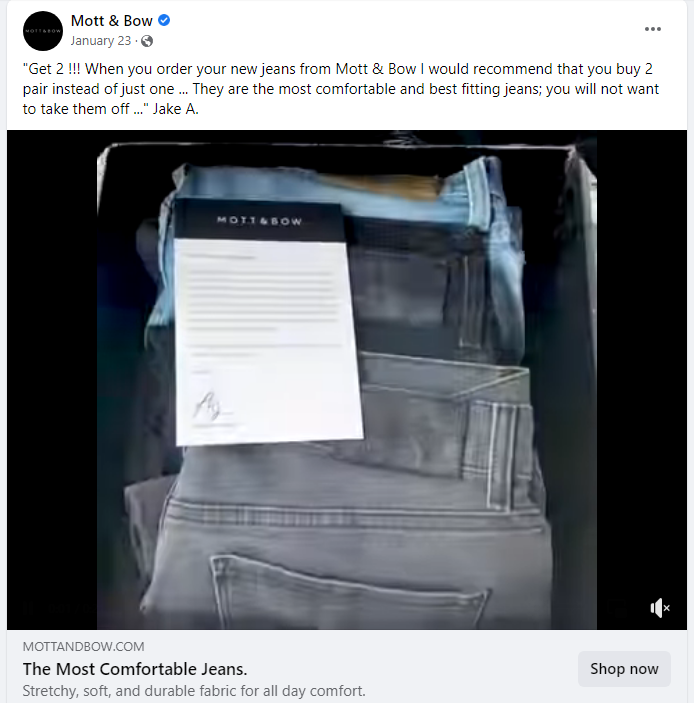 To make your ads trustworthy, leverage testimonials, reviews, and feedback on your product or services. Tapping influencers is a proven way to get relevant user-generated content. Choosing the right partner is worth checking their TikTok and Instagram engagement rates.
8. Motivating your audience to complete a checkout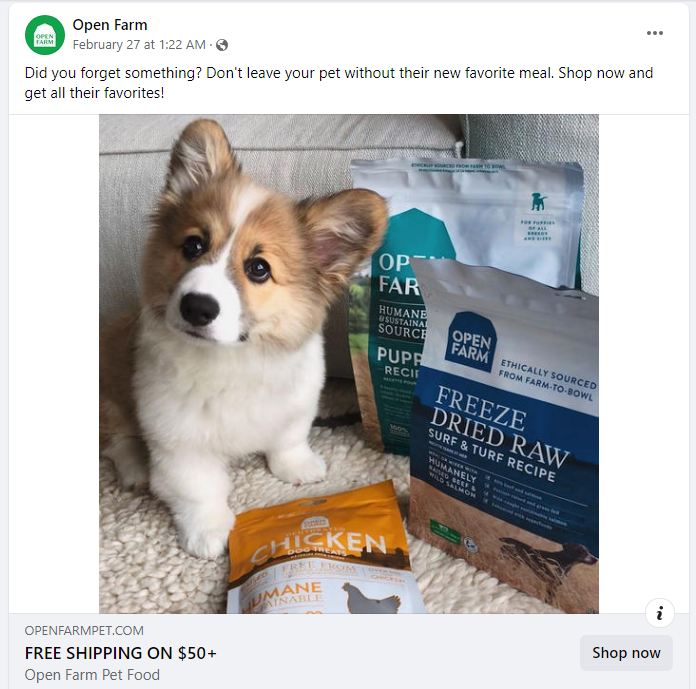 Statista says the global shopping cart abandonment rate is about 80%. But you can recover those abandoned carts by using retargeting ads. You can offer a discount to motivate users to proceed with order completion. Always set a time restriction for a special offer so you can play on FOMO.
9. Leveraging cross-selling and upselling opportunities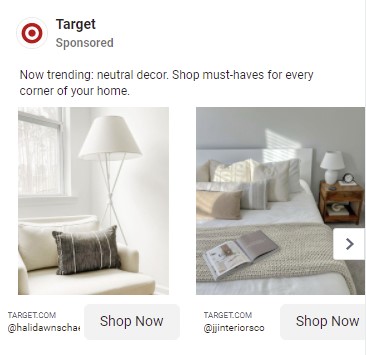 As mentioned, savvy marketers exclude purchasers from their retargeting ad campaigns. You can reach out to them and offer complementary products or services. Here are the two common ways to set up such a Facebook ad campaign:
Manually – through targeting the visitors of specific product pages
By leveraging the power of dynamic retargeting.
However, the latter will be the best option for a wide product range.
10. Re-engaging old customers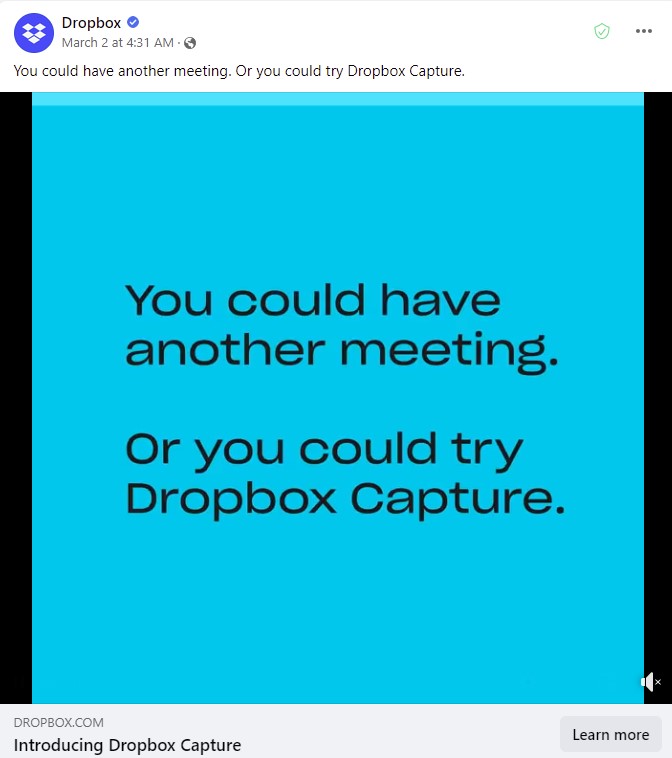 To convince inactive customers, upload an email list from your CRM to Facebook. Then, create a custom audience to target. Depending on your business specifics, you can select the contacts based on different criteria, for example:
Customers who haven't purchased from you for the last three months
Customers who haven't opened your latest emails
To keep your audience up-to-date, upload a new list from time to time
What do you offer to your past purchasers in retargeting ads? Here are a few message ideas for your Facebook ad campaign:
New products or features announcements;
Offering cross-sells or upsells relevant to a customer's previous orders
Limited-time discounts incentivize customers to come back to your site.
Conclusion
The best retargeting ads are essential to any marketing strategy because of their engagement effectiveness and cost efficiency. And If you still need help finding yourself, test each of these Facebook retargeting ads examples and see what ads connect with your audience. You can start by choosing two of these Facebook retargeting strategies. Implement them into your retargeting funnel.
It would help if you worked with expert graphic designers to achieve professional and engaging Facebook or Instagram ads. Advertisement design is part of the extensive collection of over 120 services supported by the most talented design team at Penji. If you are ready to work with Penji, visit and fill out this sign-up form. Subscribe today and avail yourself of our 30-day money-back guarantee!