An excellent pharmacy logo bears all the brand's personality and core values. It communicates its empathy and passion for promoting the health and wellness of people from all walks of life. Do you need ideas on how to create your logo? We're showcasing the ten best pharmacy logo examples our amazing Penji designers created! Plus, know how to get your own logo from Penji here!
1. Biotech Laboratory and Medicines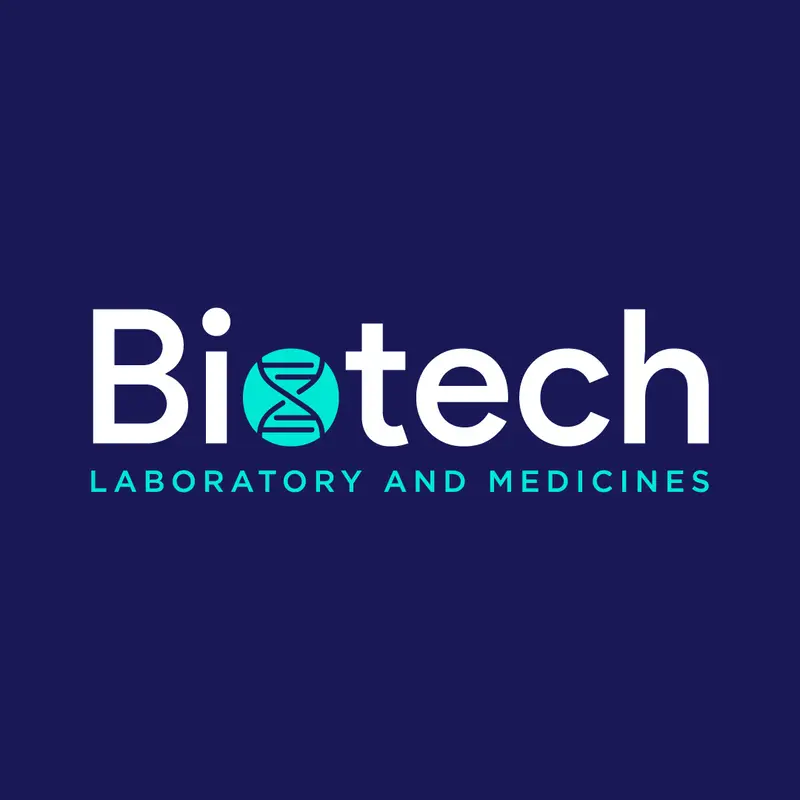 This blue and white pharmacy logo features a simple and legible font style. And for the customized icon, there's a timer inside a circular background. In choosing a logo, it is essential to discover the qualities that make you unique and what your brand is all about. Once you have a clear outlook, choosing designs that resonate with your brand's unique characteristics will be easier.
2. CareStation Meds & Co.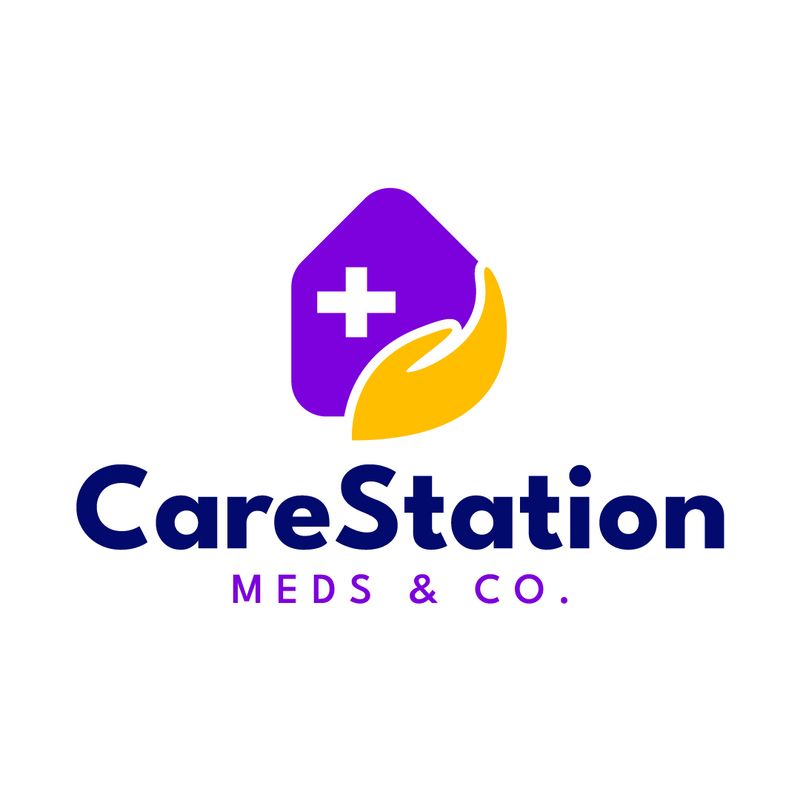 As the brand name suggests, the CareStation Meds & Co logo shows a caring hand image in a yellow and purple color combination. The company logo stands out on a white background, attracting audiences and potential customers.
3. St. Paul Group of Pharmacy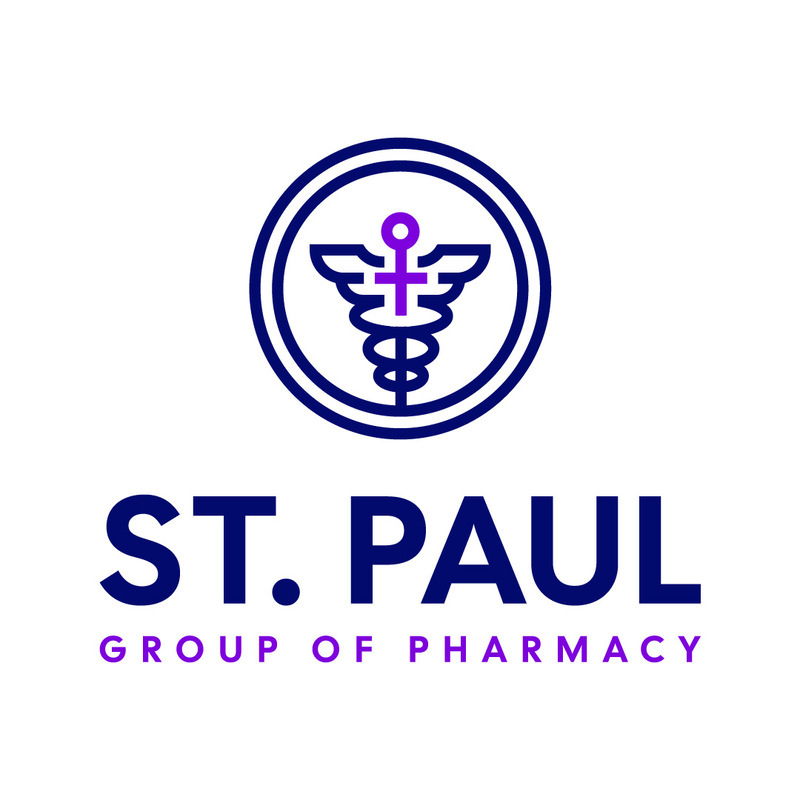 The medical symbol is the main ingredient in this pharmacy logo example. As flexibility remains one of the top reasons to consider logo design, the creator knows the image or typefaces to highlight. And in this case, it's the well-designed medical symbol on top of the brand name.
4. Pharma Street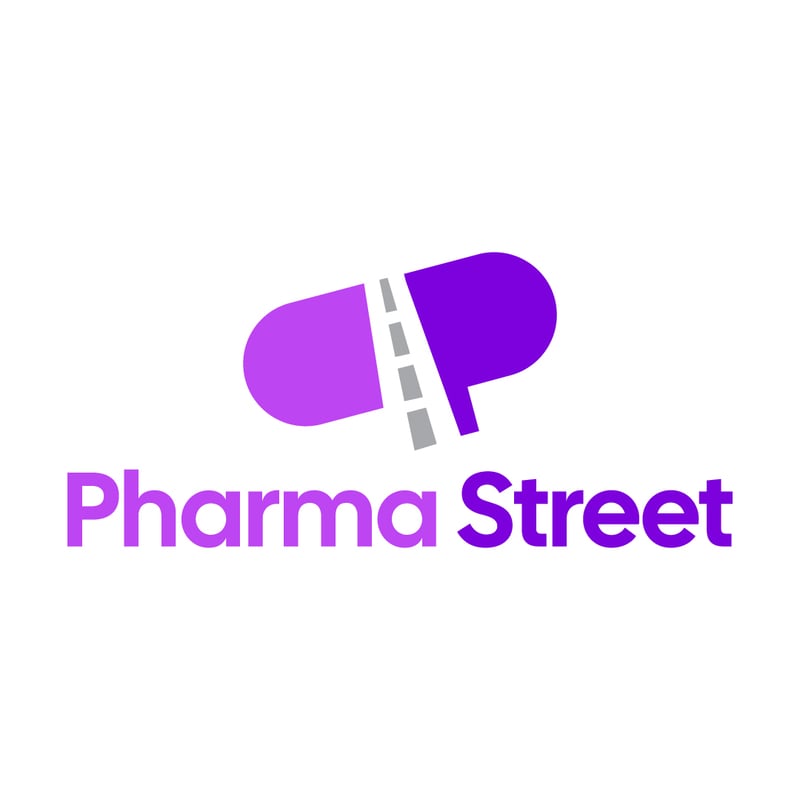 Pharma Street's gradient logo marks and typeface form a credible brand image. All the elements are in their proper positions, which reminds you to pay attention to a balanced logo design.
Let more customers flock with a pharmacy logo
Hire a logo designer today and get a logo in 1 to 2 days!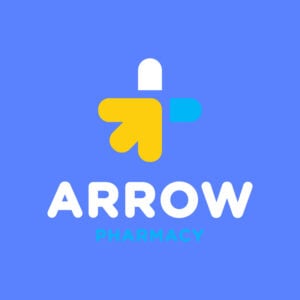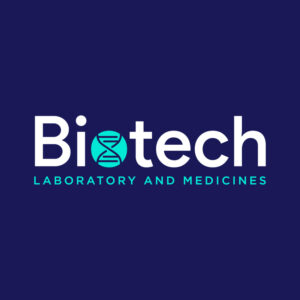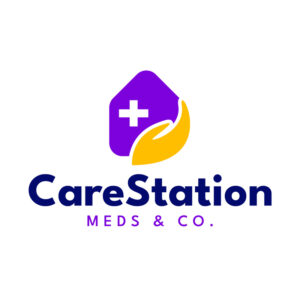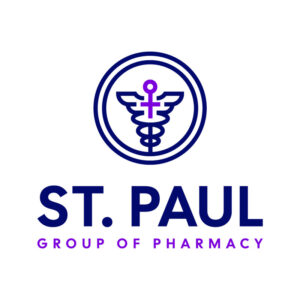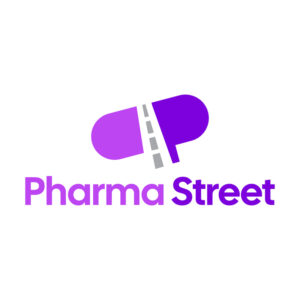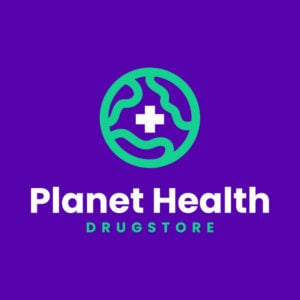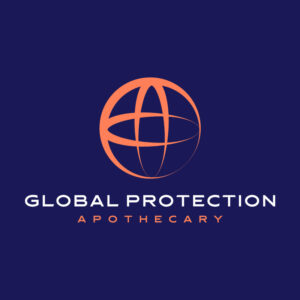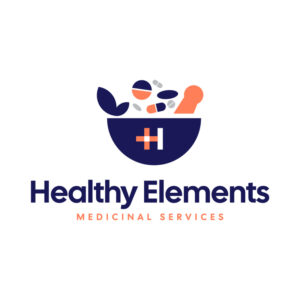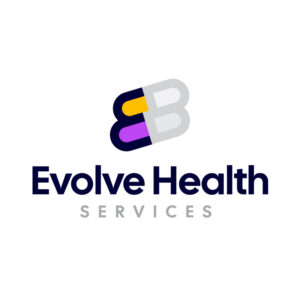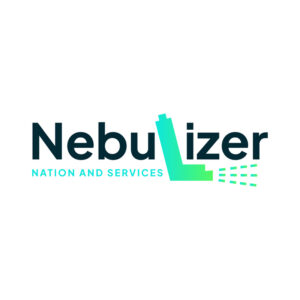 5. Planet Health Drugstore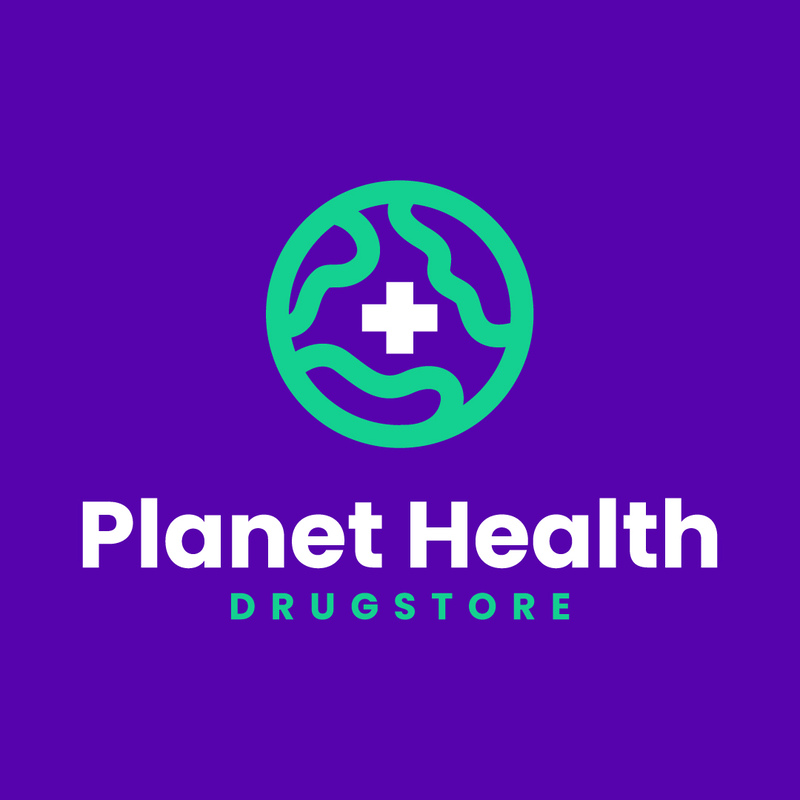 Planet Health Drugstore's intuitive logo design is an excellent symbol to attract customers. The colors, fonts, and symbols give a solid first impression. This example is a perfect choice for your mood board if you're looking for a color palette that perfectly suits your taste.
6. Global Protection Apothecary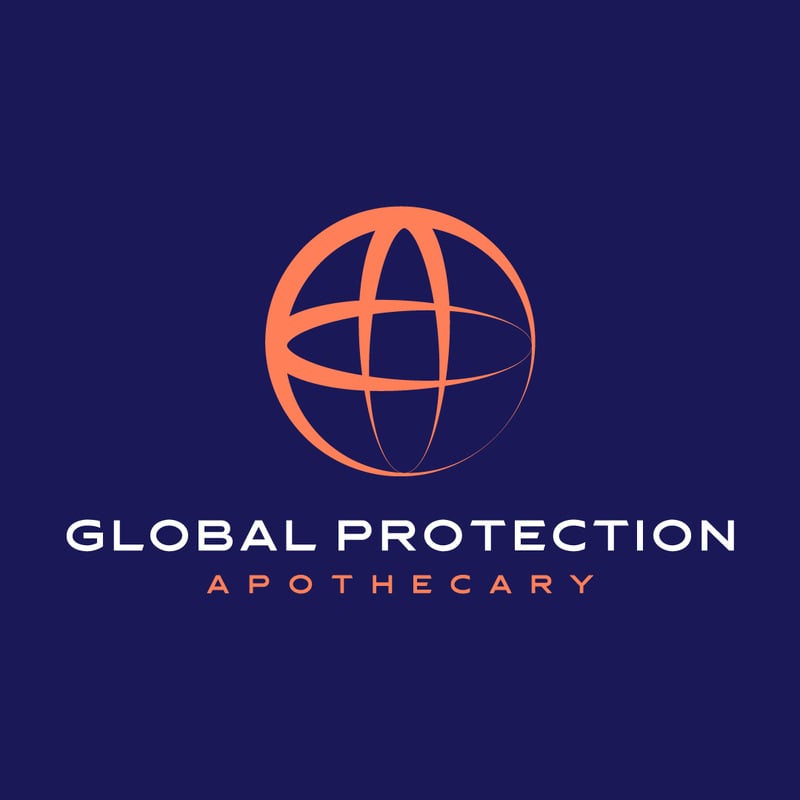 No lengthy description is needed to convince you to add this to your peg board. The globe icon resonates with the brand's personality and goals. The apothecary business's goal is to become a global pharmaceutical brand. People are ultimately looking for a brand mark that helps promote well-being and healing in pharmacies.
7. Health Element Medicinal Services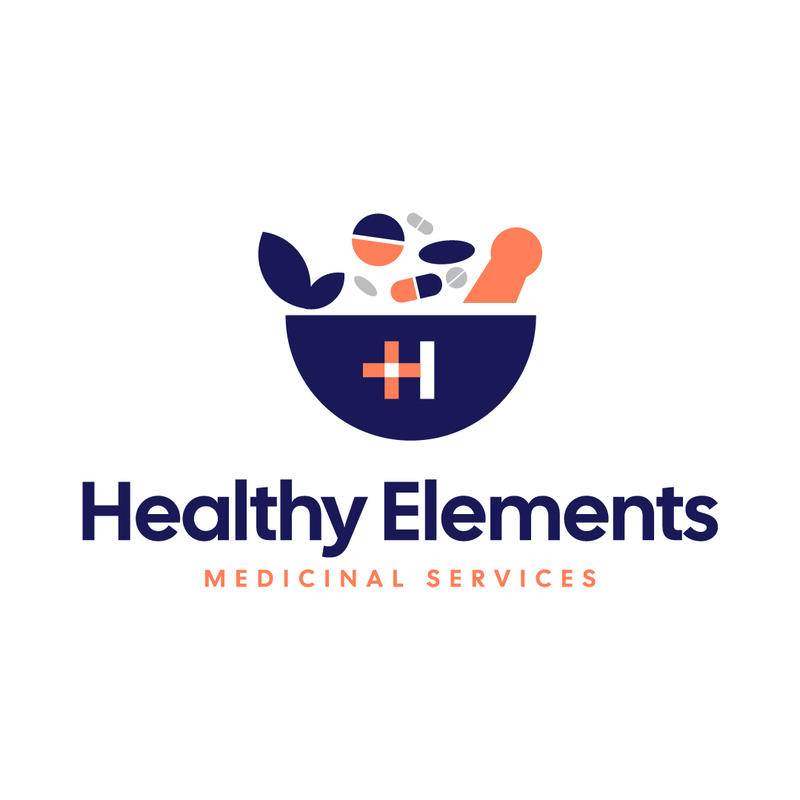 While it's crucial to focus on your goals and how they are translated into logos, you should understand your customers' needs. The mortar and pestle is an iconic representation of a pharmaceutical company or service. It's also a flexible element that works in a classic, sleek, modern look. On top of that, the color combination of the logo is pretty impressive, too.
8. Evolve Health Services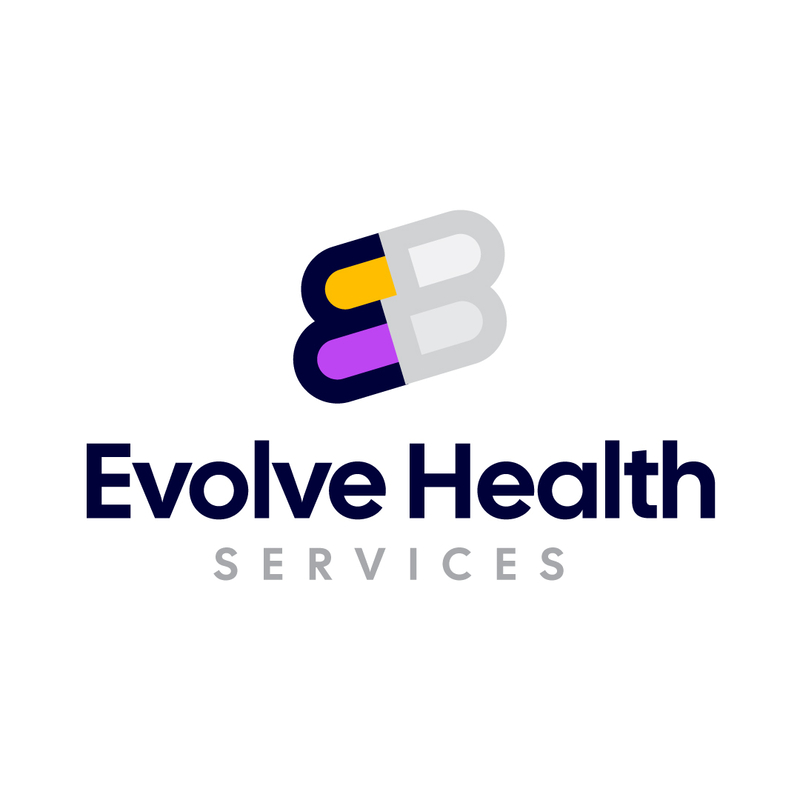 Evolve Health Services has a colorful and trendy logo design. Its identifying marks are two colored bandages that illustrate the company's readiness to assist in times of health-related emergencies.
9. Nebulizer Nation and Services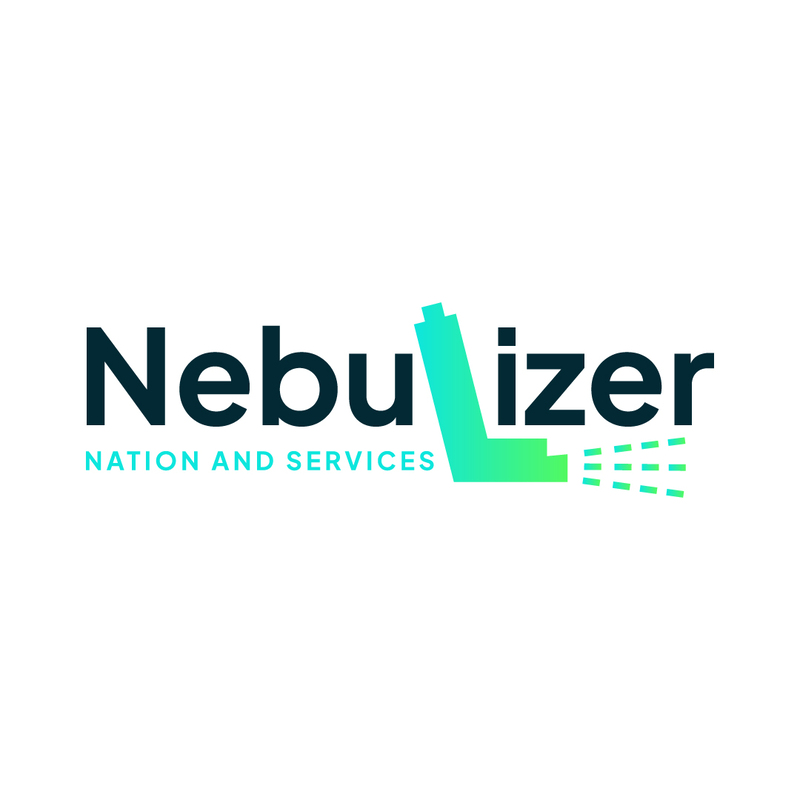 Pharmacy is a business that puts a premium on providing high-quality health services to people. An image of a nebulizer is the focal point of this logo. It represents the brand's objective, which is to help individuals with asthma or other respiratory conditions.
10. Arrow Pharmacy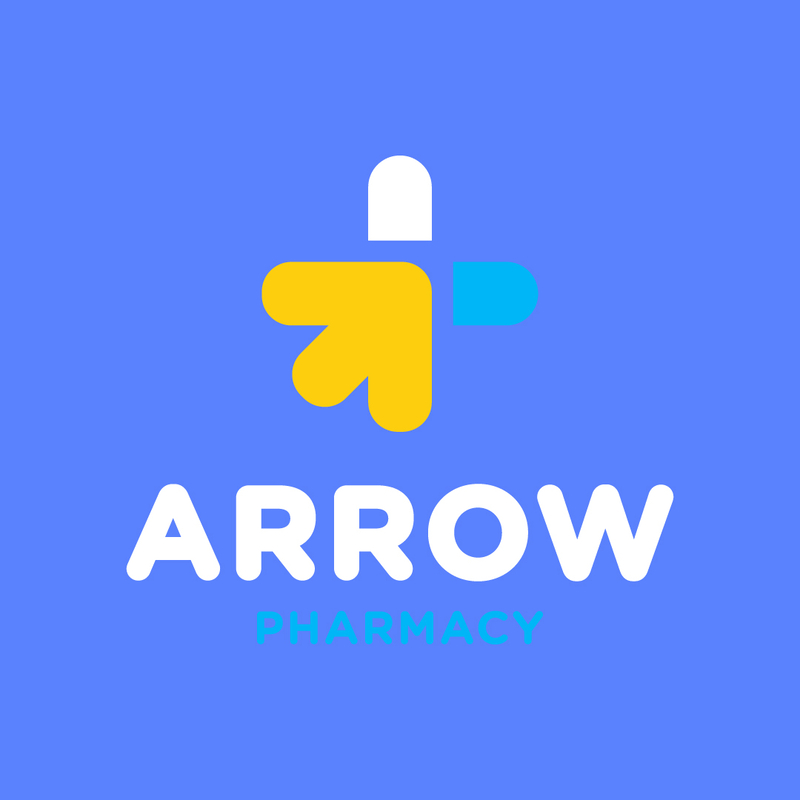 Arrow Pharmacy's modern logo design is simple and memorable. The upward arrow symbolized growth in the pharma industry and recognition of people's health and wellness concerns.
How to Create a Perfect Pharmacy Logo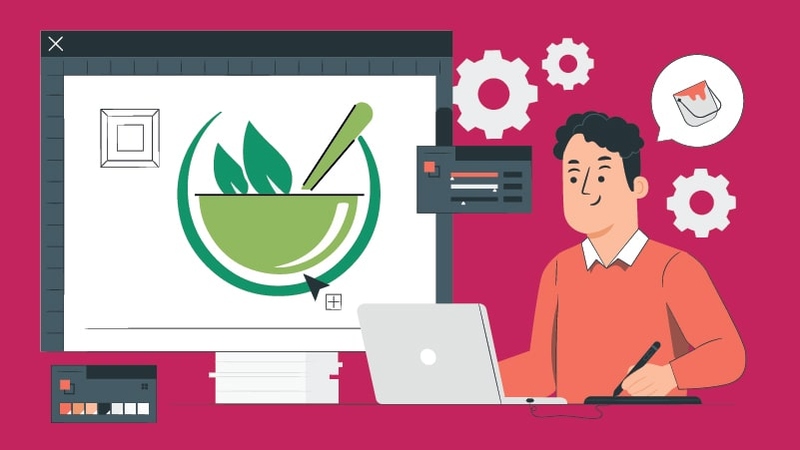 Evaluating your wide-ranging logo options can be tedious. Get some suggestions from potential customers and friends to help you decide. Below are the most critical steps to designing a logo:
1. Understand why you need a new logo.
Your logo has a significant impact on the first impression your brand is going to make. That is why you need to understand the purpose of creating a pharmacy logo.
2. Look for design inspiration.
Browse hundreds of logo designs available online. You can start your research by reading relevant articles on Penji's dynamic website, for example, the top 10 small business logo design compilations.
3. Know what your competitors are doing.
Conduct research on the current trends in logo designs. There, determine what works well for you and what you should avoid. While studying those other businesses, consider what makes them different and how you can emphasize these differences in your design.
4. Choose your design style.
Now that you have a clear idea of your brand and feel motivated, it's time to start working on your design. There are plenty of elements that you should consider here, from colors, shapes, and graphics to typography.
5. Find the correct type of logo.
Please insert a sub-heading image here:
You can refer to the seven main types of logos when planning for your pharmacy logo design. You can select the one that suits your brand or overall aesthetic best or combine them to create something unique.
6. Pick a suitable logo and typography.
At this point, decide on the right color and typography for your design. The four types of fonts are serif, sans serif, script, and display. The color theory is mind-boggling, but colors are attached to specific ideas and emotions to keep it short. So, picking the colors that match your brand's personality is up to you.
7. Communicated with your designer
Start designing! There are several methods to get a perfect logo, so you should consider which one suits you best.
8. Review your logo options
Evaluating your logo options can be complicated, so get some feedback from friends, potential customers, and colleagues to help you make a decision.
9. Integrate your logo design into your brand
You have created the ideal foundation for your business's branding material this time. You can adjust the dimensions and color palette and use your logo in your business cards, signboards, stationery, packaging, and more.
Limited Offer: Penji's 30-Day Money-Back Guarantee!
Are you still confused about how to create a perfect logo design? We can help with the layouts by working with the most talented designers in the world. Please browse our gallery of more than 1 million designs created by our talented graphic designers. Subscribe now and try Penji risk-free for 30 days! Moreover, you can now get one-off designs for your brand by visiting our Marketplace!