Mental health affects everyone. Nowadays, more and more organizations are dedicated to making positive impacts on mental health awareness, and mental health ads are a key part of that.
If you're interested in creating a mental health ad campaign of your own, these are 10 of our favorite examples of ads that make an impact.
Why are mental health ads important?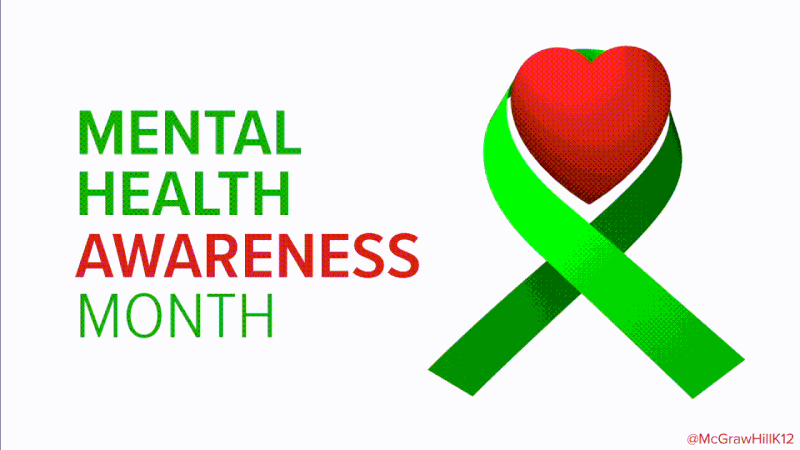 May is Mental Health Awareness Month, and many brands take the opportunity to shine a light on important wellness-related issues through ads. However, mental health ads can be beneficial for any brand, any time of year. Some of the advantages of mental health ads include:
Raising awareness. Brands have the power to reach a massive audience through advertising, and that power can be used for good. Consider pairing ad campaigns with donations and partnerships with mental health nonprofits.
Showing your brand's values. A branding package can include logos, colors, fonts, mascots, and all the other classic design elements. But the causes you champion can be just as important for your overall brand image.
Attracting a health-conscious audience. Everyone struggles with mental health, but your ad can let your target audience know you care about them. What's more, people for whom mental health is an important issue will seek out brands that are making a difference.
Top 10 Mental Health Ads
1. You Are Not Alone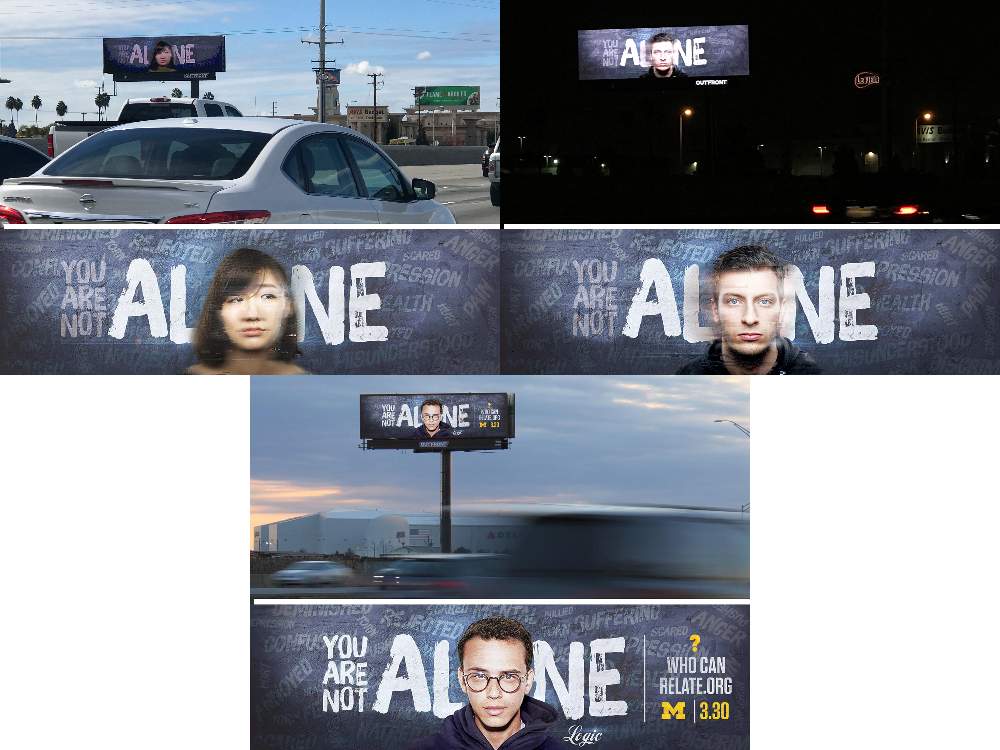 Some businesses tap celebrities for their mental health marketing campaigns. One of the most notable mental health campaigns included Logic, a rapper known for his advocacy, for the You are Not Alone campaign.
It demonstrates that anyone struggling with their mental health doesn't have to go through it alone. Internal struggles can feel isolating, and these billboard serve as a reminder for both those struggling and their loved ones that we're all in this together.
2. What Works for Me
What Works for Me is an ad campaign Better Health – Every Mind Matters, a UK mental health initiative. It directly addresses the impact of COVID-19 on mental health, with individuals talking about what helps them cope with everyday life since the pandemic started. On top of reflecting people's struggles, this ad offers solutions, directing viewers to the NHS' online mental health programs.
3. Sound the Excuse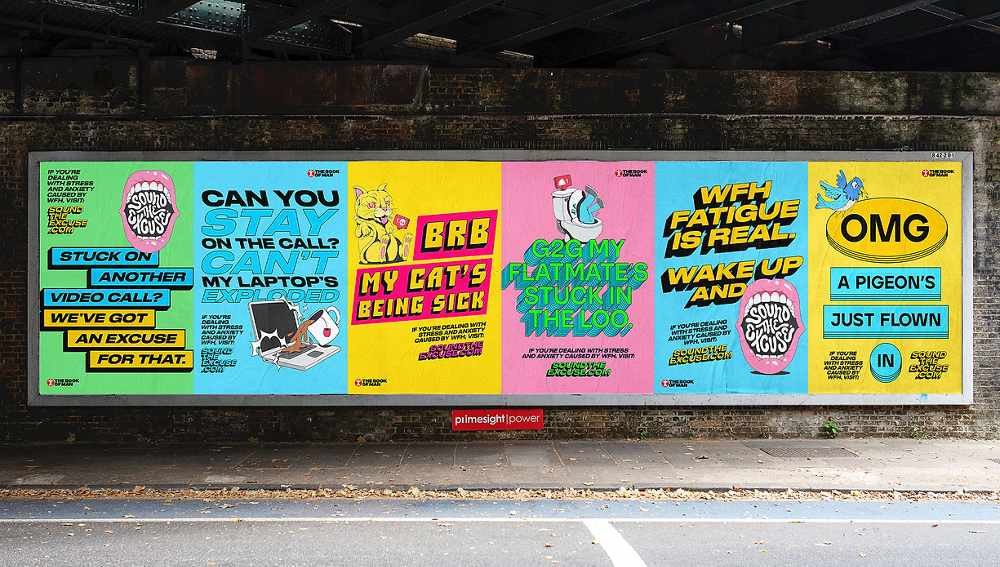 When the pandemic hit, most countries went on lockdown. For schools, businesses, government, and everything in between, this meant lots and lots of Zoom meetings. For some, these endless video conferences led to a phenomenon called "Zoom fatigue."
The Book of Man and TBWA\London created outdoor ads and social media content for their Sound the Excuse campaign. These bright outdoor ads used eye-catching colors and humorous visuals to make the best of a bad situation. In addition to ads and social media content, they launched a minisite with a soundboard where you can choose excuses to get out of meetings.
4. Nike Mind Sets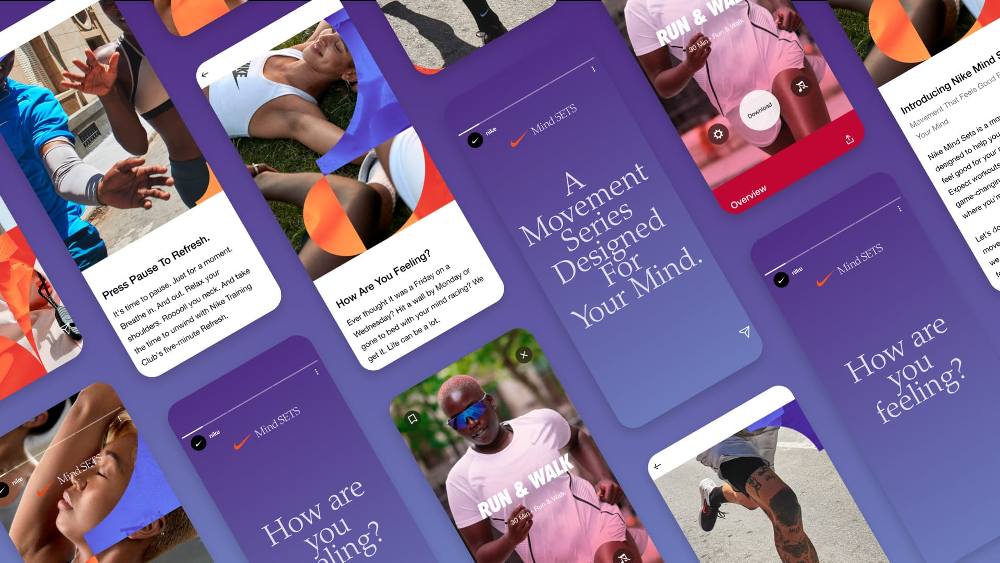 Although most mental health ads on this list come from print and TV, this one from AnalogFolk and Nike is an interactive ad. They ran a campaign at the start of the pandemic to launch Nike's new program, "Mind Sets." The ads ran in Nike's own apps, as well as on social media like Instagram, with major athletes and influencers featured.
5. How Are You Really?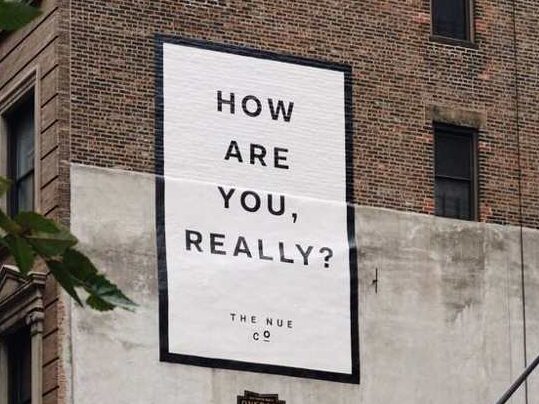 Not to be confused with the Mental Health Coalition's campaign of the same name, The Nue Co put up these ads in New York and LA to promote mental health… and their own line of wellness supplements. On top of "How are you really?," The Nue Co asks passersby, drivers, or passengers questions like, "Are you here right now or somewhere else?" and "What's the one thing you'd never change about yourself?"
They created print advertisements for this campaign and partnered with The JED Foundation. This is a great example of how mental health ads can draw awareness to lesser-known brands, especially in the health and wellness industry.
6. You Swear, We Swear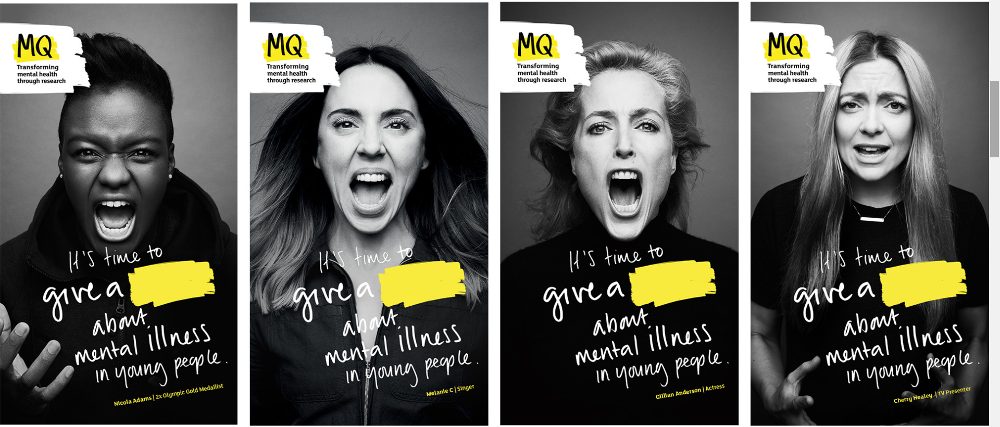 Kids often have the hardest time dealing with mental illness, especially when they don't have a support structure in place to help. MQ, a mental health research charity in the U.K., aims to change that.
They partnered with Pablo London for their You Swear, We Swear campaign. It features notable celebrities like Gillian Anderson and Mel C from the Spice Girls, who who express the rage of the ads' message: "It's time to give a **** about mental illness in young people."
7. Sound it Out
Music is one way to connect to a young audience. The Ad Council and Pivotal Ventures did that with their Sound It Out mental health ads, which aim to open up conversations about mental health among kids and teens. They also emphasized they wanted to reach Black and Hispanic communities. Artists like Lauren Jauregui, Empress Of, and Lin-Manuel Miranda headlined the campaign and talked to the youth about mental health.
The mental health ad portrays how sometimes music can say what words can't. People, especially young people, can have trouble expressing their emotions, and music is one way to help them open up.
8. U Ok M8?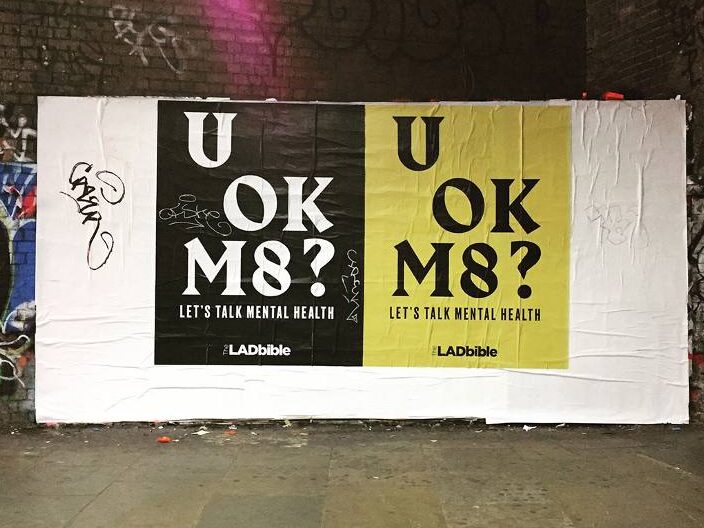 Here's one mental health campaign that started by asking the audience what topics they wanted to tackle. For LadBible's audience of UK young adults, mental health was one of the top three answers, and thus "U OK M8?" was born. Along with UFO.Studio London, they created videos and posters that encouraged people to be open about their mental health struggles and reach out to their friends.
9. Words I Would Have Wanted to Hear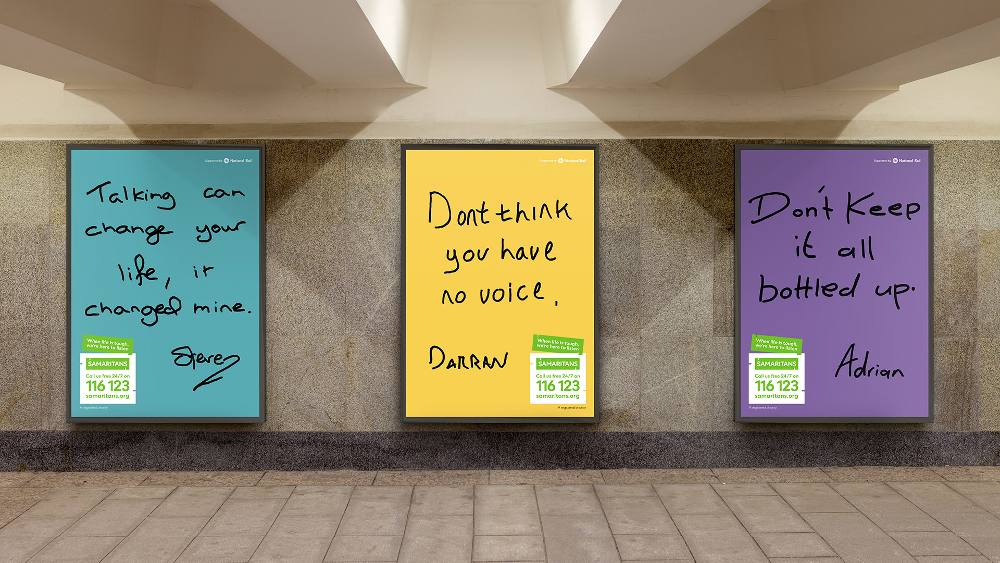 Even with growing discussions on mental health awareness, men still face stigma about their mental health concerns, whether they exhibit symptoms or have mental health conditions.
In 2020, 37.4% of US men were treated for mental health issues. Men are less likely to seek out help for mental illness due to social stigma. But the Words I Would Have Wanted to Hear mental health ads in the U.K. aims to change that stigma. Samaritans launched an outdoor campaign handwritten by real people that seeks to encourage men to speak up about their mental health.
10. Be In Your Mate's Corner
Here's another mental health campaign focused on men in the U.K, but this time, it's by Time to Change and Ogilvy UK. In the television advertisement, a man and his three buddies gathered to go to their friend and be there for him.
The video ad uses lighthearted humor to get its message across. The three friends are portrayed like a wrestler's ringside team, but the opponent the man is fighting is depression. Sports imagery and cheeky humor appeal to the ad's target audience of young adult men, encouraging them to back up their friends in times of need.
How can Penji help you create mental health ads?
Give your print, outdoor, or digital advertisements more meaning and impact through compelling and thought-provoking designs. Penji can become your go-to design partner for your mental health ads and more!
Penji offers unlimited graphic designs at a fixed monthly rate. Just sign up today and see your first designs within 24 hours. We even have our Penji for Nonprofits program, where charities can apply for a chance to receive graphic designs for just $1/mo.
Interested in learning more? You can watch a demo to see Penji in action.