Whether it's the simple cooking techniques or the amazing flavors, Indian food is one of the most sought-after when it comes to fine dining. Because of this, many are lured into opening restaurants specializing in it. If you are one of them, you need to create an Indian restaurant logo design that will get you ahead of everyone.
Why Indian Food Is Becoming Popular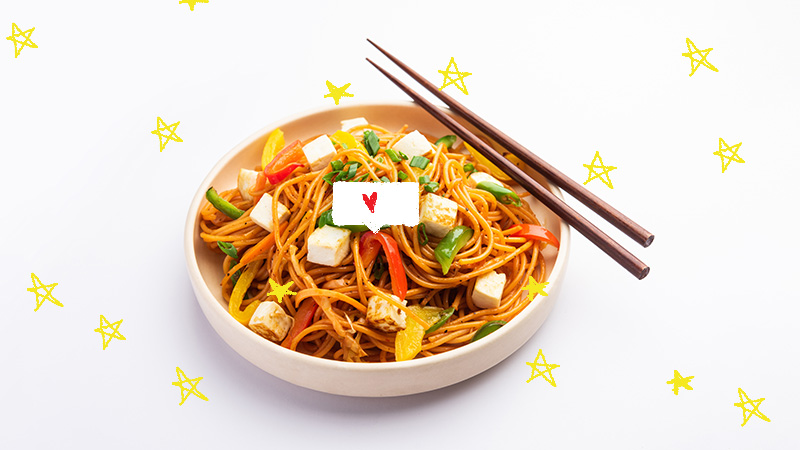 Before moving on to Indian restaurant logo ideas, here are the factors that make Indian food popular these days:
Amazing Spices
Indian food tastes delicious because of the unique spices used in every dish. This has made Indian cuisine very popular. Recently, the demand for Indian spices has also increased in the world markets. Before, it was only curry powder or some ready-to-use spice mixes that were in demand. Today whole Indian spices are becoming popular and are found in markets and restaurant kitchens. Spices like cinnamon, cloves, star anise, black cardamom, tamarind seeds, and coriander are quite popular abroad.
Recipes and Restaurants
Several people think that cooking Indian food is time-consuming, expensive, and stressful too. But the truth is that Indian meals are easy to prepare. They are simple despite their complex appearance. There are a collection of recipes you can find online, in books, and from family and friends. In short, simplicity is a striking feature of Indian cooking. A few dishes could be slightly challenging to make, but most of these dishes are not. In Indian food, the nutritional value is maintained, and the spices enhance the taste.
Let your Indian restaurant stand out with a Penji logo
Create unique restaurant logos in 1-2 days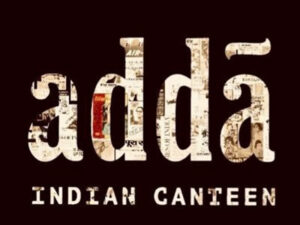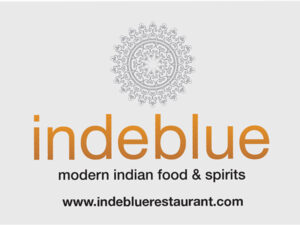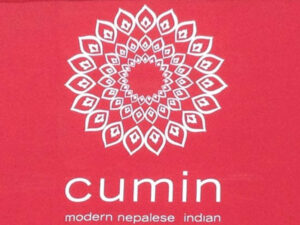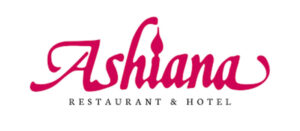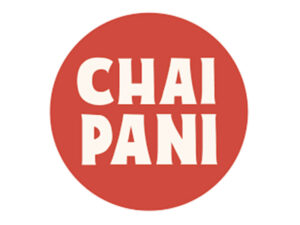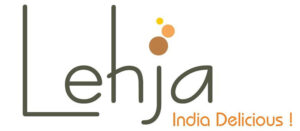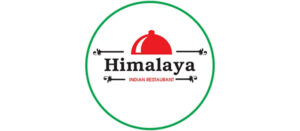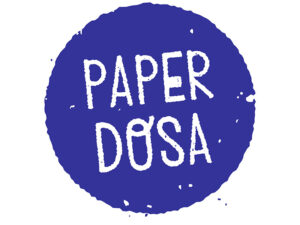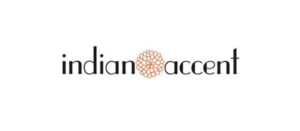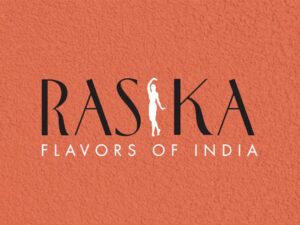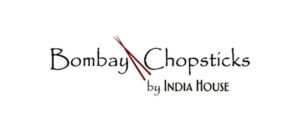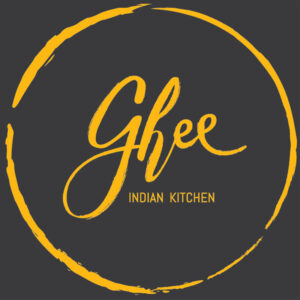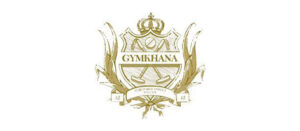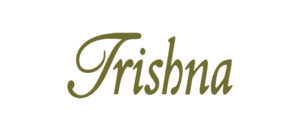 The Presence of the Indian Community in Various Parts of the World
Flavor, taste, and variety are apparent reasons why Indian cuisine has become well-known. In addition, the presence of the Indian community abroad has also been a significant reason behind the popularity of Indian food. Indian nationals are present in Australia, the UK, and the USA, and the size of the community are increasing significantly. Obviously, if there are Indians in a foreign land, there will be a demand for Indian food in that locality.
Cable Television
One cannot disprove the influence of cable TV, which has shown significant growth in the past few years. It has been influential in enhanced coverage of international cuisines, including Indian food, on various TV channels. This helped Indian food to become immensely popular worldwide.
Today, famous desi fares such as chicken tikka, kebab, tandoori chicken, biryani, masala dosa, naan, and curries are top favorites. These foods are available everywhere, including the UK, USA, Canada, Australia, Middle East, China, etc.
Why You Need To Create An Excellent Logo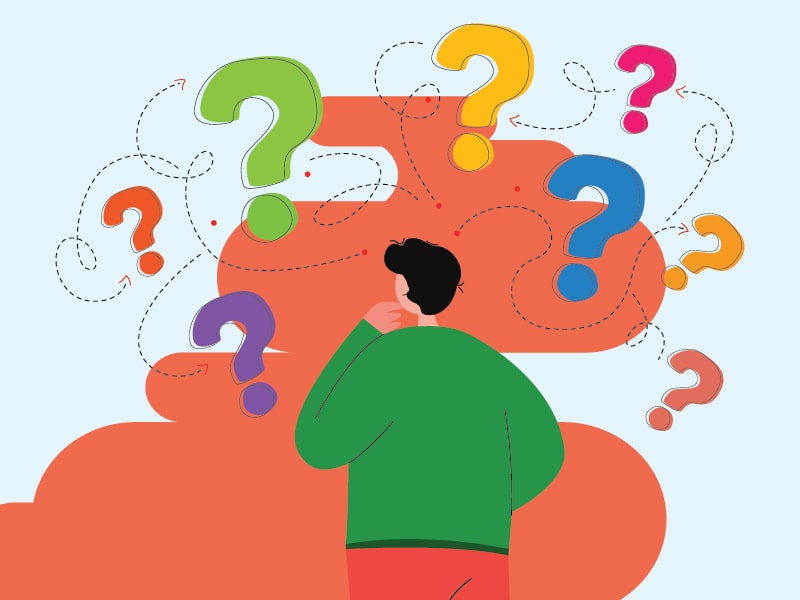 A logo is important because it grabs attention and creates a solid first impression. Besides, it is the groundwork of your brand identity, separates you from the competition, promotes brand loyalty, and your audience anticipates it.
A Logo Grabs Attention
A logo can quickly grab an audience's attention and reveal the company's core values in an exciting way. Since viewers have a short attention span, you cannot argue that consumers judge your business by appearance. To take advantage of this, you should develop a solid logo that speaks for your company.
Logo Makes a Strong First Impression
If you have one opportunity to get this right, grab it! A logo is a company's first encounter with consumers. A well-designed logo would pique the interest of the public. This first impression is one method of immediately communicating ownership over the product you sell.
Logo Lays the Groundwork of Your Brand Presence
A successful branding package is about narrating a story that will influence customers' emotions. While logo design is only an element of branding, it serves as the foundation for the entire story the brand is built. The color, tones, and fonts are determined by the narrative you are trying to relay. In short, your company logo sets the stage for this story.
Later, these elements will translate from your logo onto your entire branding materials. Logos create a concrete brand identity from letterheads to business cards to landing pages.
Logo Separates You From Your Competition
Don't be afraid to create a unique logo. Your logo tells consumers why your business stands out from the rest. For example, there are 50 other Indian restaurants in your city. Still, yours is the only one committed to simplicity and sustainability, and the clear-cut logo drives that message home.
A well-designed company logo can communicate everything through a suitable icon or proper font. In other words, your logo is the way to both convey your values and show consumers why you're not like your competitors.
Logo Promotes Brand Loyalty
As your brand grows, your logo will become more popular with many consumers. This familiarity creates the impression that you're trustworthy and accessible. Trust is built on a great logo, and brand loyalty quickly follows. Once they like you, your customers will patronize your brand again and again.
Your Audience Expects One
Your logo is the first thing customers will look for when they see any materials related to your brand. Think about this. If you don't have a good logo, you are missing a chance to make your business stick in the minds of your audience.
When you're ready to take the next phase, our 15 Indian restaurant logo inspirations will help you design a pixel-perfect logo that perfectly fits your brand vision.
15 Indian Restaurant Logo Designs
1. Badmaash

First on our list is a simple logo design by a "badass" Indian food at Badmaash in Downtown LA and Fairfax Village. The company opted for black and white letter marks below the restaurant name with Hindi translation. The logo will quickly register in the audience's memory and create a lasting impression of the restaurant.
2. Adda Indian Restaurant NYC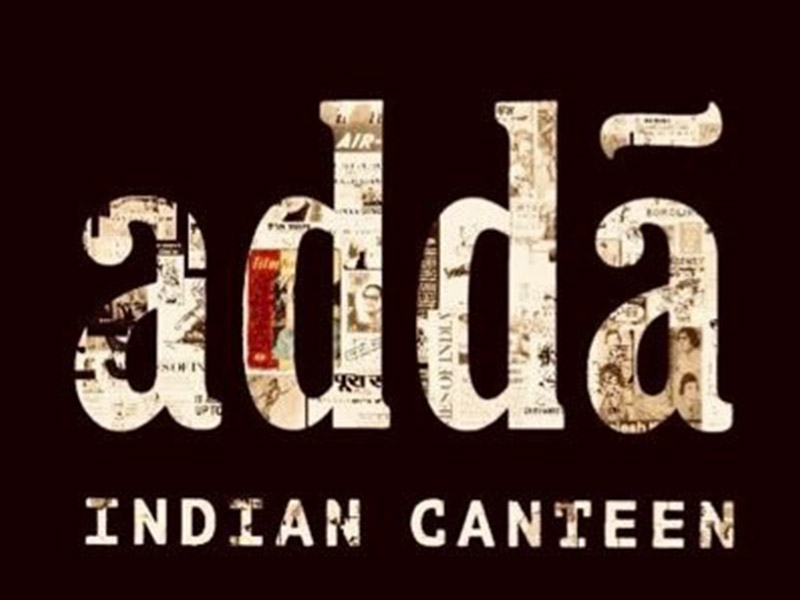 In Hindi, Adda is "a place where people hang out." This Indian restaurant logo holds up to the company's name with its bold, Indian newspaper-inspired lettering. At first glance, you can wildly guess the restaurant's rustic and authentic Indian food.
3. Indeblue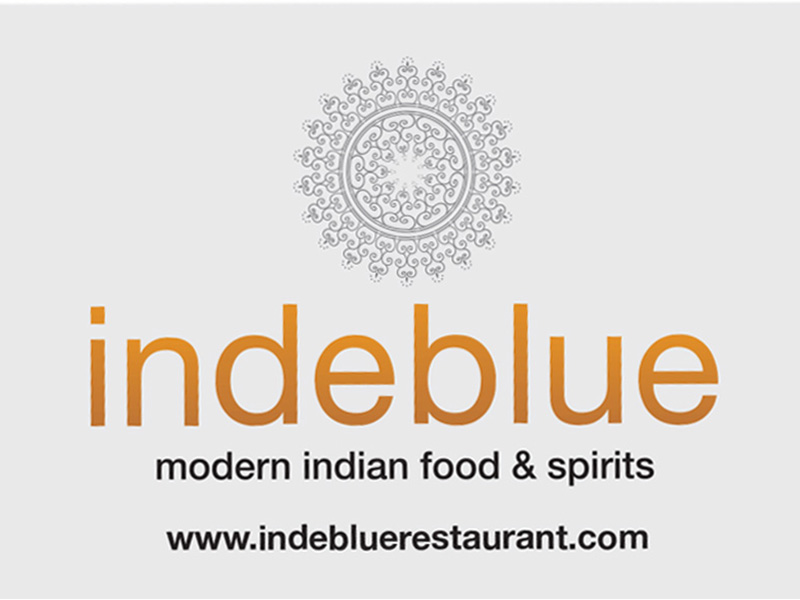 This design is one of the few logos in our collection that uses a mandala design. Traditionally, a mandala is a geometric pattern representing the deities in various heavenly worlds. According to artist Saudamini Madra, it's about finding peace in the symmetry of the design and the universe. The patterned icon and sans serif font combination create a clean, uncomplicated look.
4. Cumin – A Nepalese and Indian Restaurant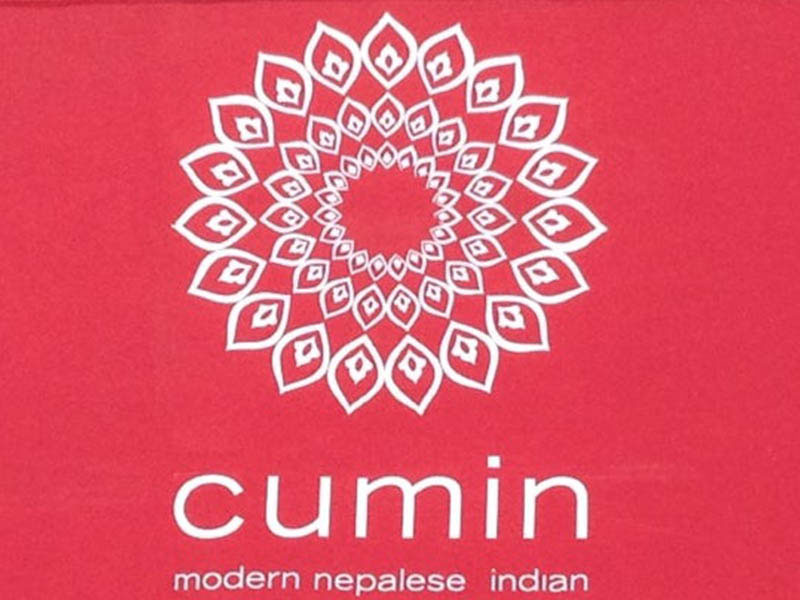 The restaurant's name communicates the brand. Cumin is one of the most common spices used in many Indian recipes. Similar to Indeblue, a mandala drawing is also incorporated into the logo.
5. Ashiana Indian Restaurant and Bar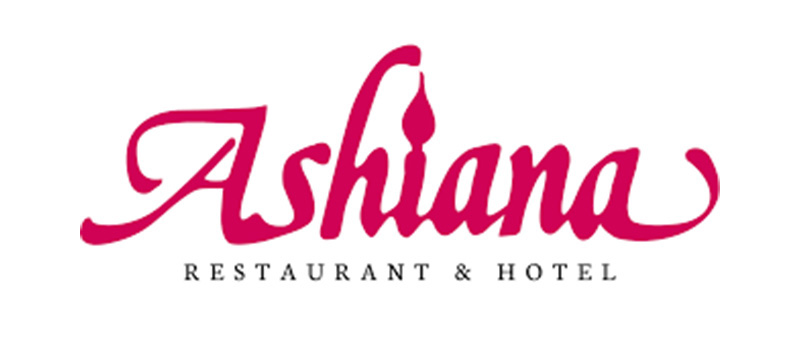 Simple and creative. That's the best description of the Ashiana Indian Restaurant logo. Consistency is the key at Ashiana. It is where staff work diligently to improve the dining experience for every customer.
6. Chai Pani (Decatur, Georgia)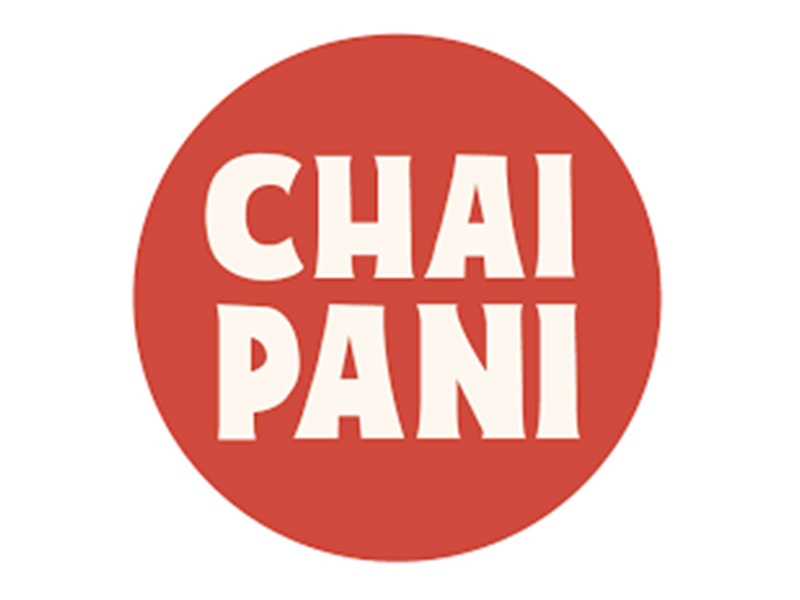 One of the enticing components of a logo is by using bold colors. This is what Chai Pani did with their design. By the way, Chai Pani offers Indian street food from award-winning chef Meherwan Irani. As the logo implies, the restaurant has a mind-blasting fare that sets them apart from leading competitors.
7. Lehja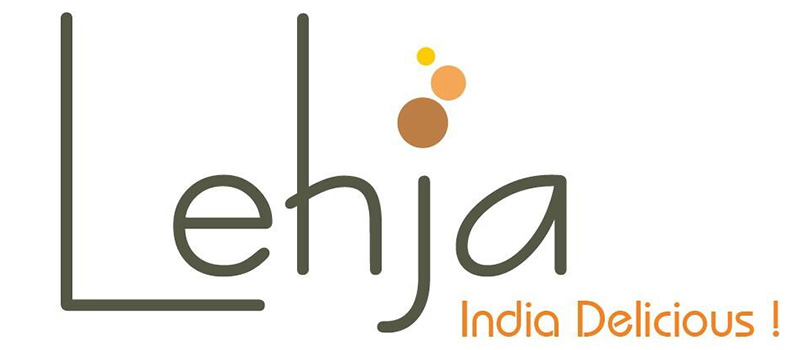 Lehja is a Richmond Indian restaurant that is all about style. Conceptualized by Virginia restaurateur Ashok K. Arora, the restaurant has traditional and popular dishes with a contemporary flair. The "India Delicious!" tagline, integrated into its logo, communicates the company's vision and creates a positive first impression.
8. Himalaya (Da Nang, Vietnam)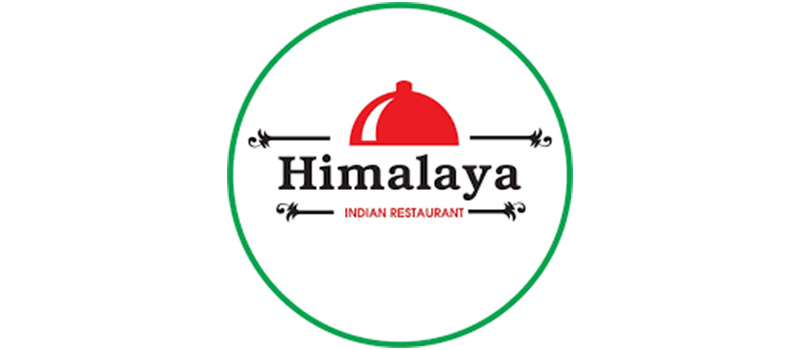 The color combination and typography of this logo make it unique from the rest. You don't have to worry about flexibility by taking a cue from this design. By flexibility, we mean design that will suit your other brand materials perfectly. You can use it for store signage, menus, brochures, calling cards, and more.
9. Paper Dosa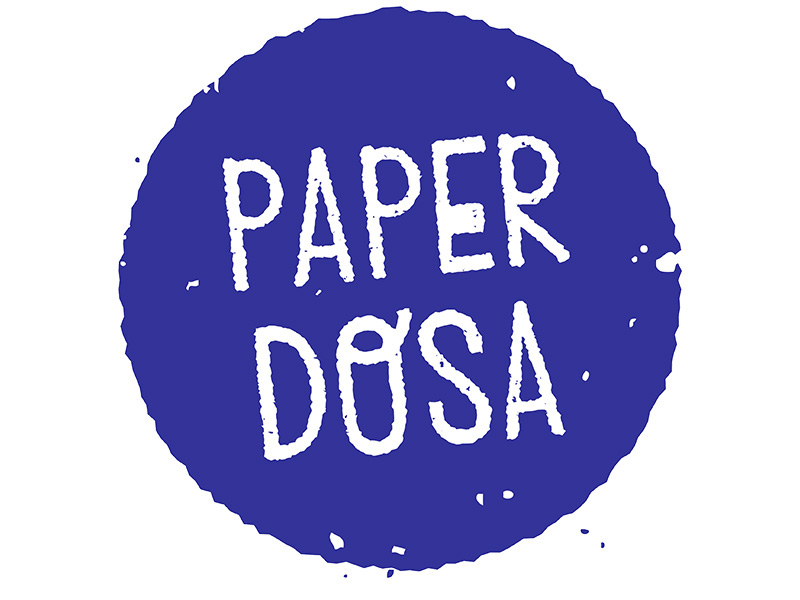 Paper Dosa's round logo with creative fonts written inside. If you look closely, the background resembles an Indian flatbread called Paratha. Paper Dosa is a South Indian restaurant in Santa Fe, New Mexico. Its mission is to bring fresh, seasonal, and authentic South Indian dishes to the community.
10. Indian Accent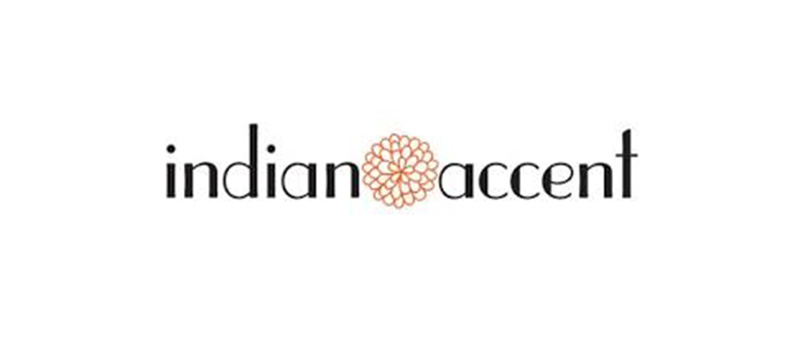 It looks like mandala-inspired designs are common in our Indian restaurant logo collection. Be inspired by this plain and simple logo that will quickly attract the customers' attention.
11. Rasika (Washington, DC)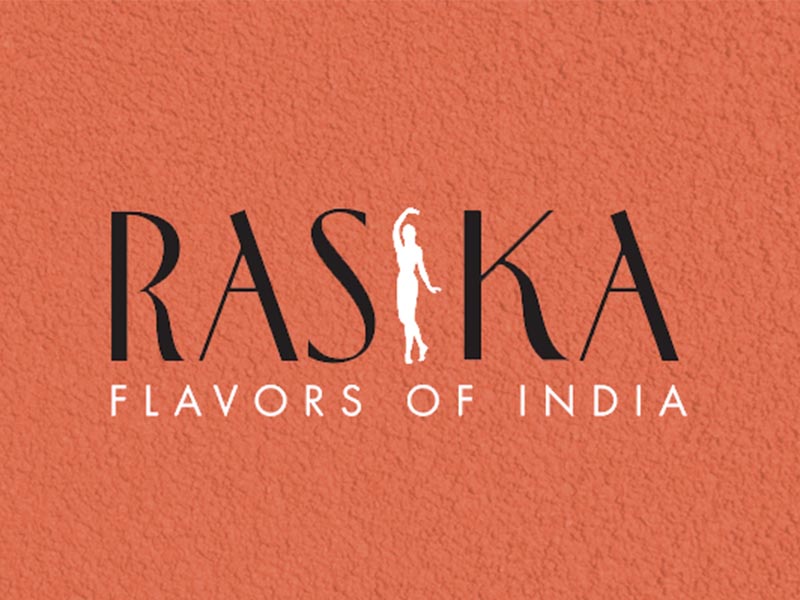 Rasika is known for its selection of international wines that pair perfectly with Indian cuisine. This sophisticated restaurant is also famous for its innovative cocktails, ideal for enjoying light meals in the restaurant's lounge. Rasika's logo suits well for a modern restaurant offering authentic Indian cuisine.
12. Bombay Chopsticks by India House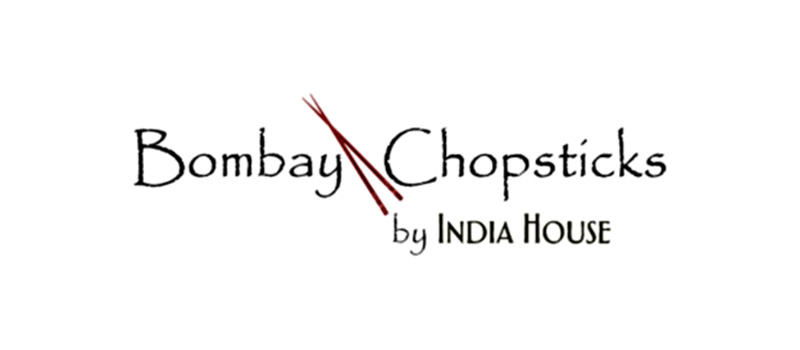 Namaste! Spice up your business with this flattering Indian restaurant logo design. The Bombay Chopsticks by India House logo has a lovely pattern and is pleasing to the eyes. The white background makes it compatible with any promotional material for your business.
13. Ghee Indian Kitchen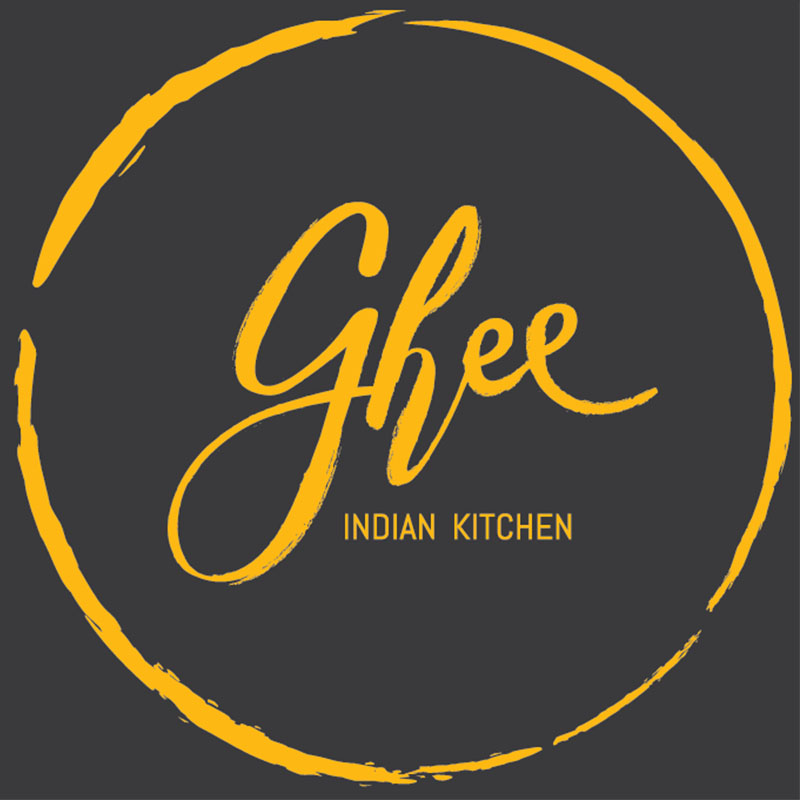 The trendy logo of Miami-based Ghee Indian Kitchen is one of the best designs on our list. It conveys the contemporary twists on traditional dishes and attracts the consumers to try its menu offerings. If you are creating a mood board for your logo design, add Ghee Indian Kitchen's design to your logo design inspiration board.
14. Gymkhana, Mayfair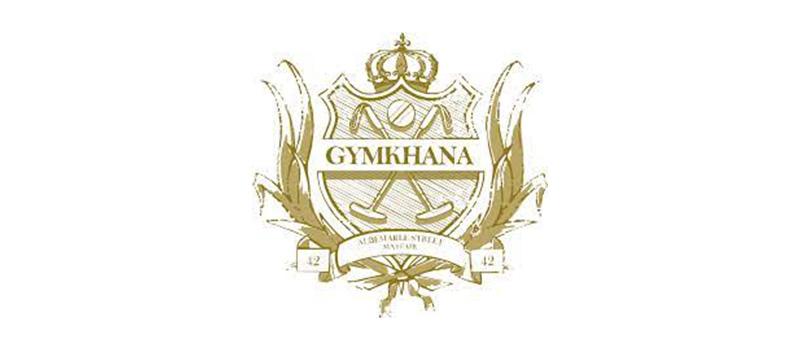 As we have mentioned, a logo should create a solid first impression. Even at first glance at this logo, you will know that the brand it represents is something of superior quality – one that fits the A-listers. True enough, London-based Gymkhana is inspired by the elite clubs of India, where members socialize, eat, drink, and play sports.
15. Trishna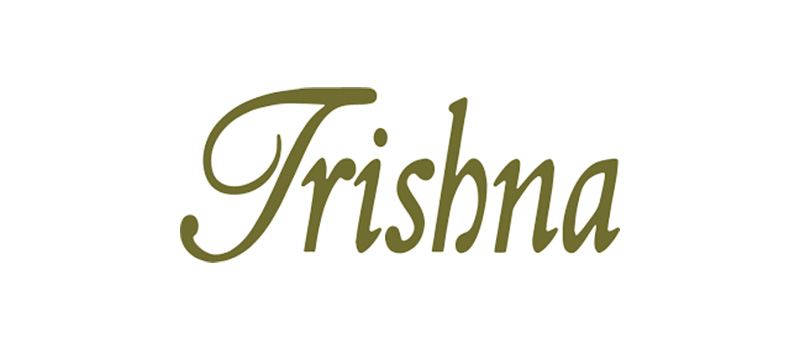 Located in the center of London's Marylebone Village, Trishna offers upscale Indian cuisine from the southwest coast. Their menu primarily uses fish and coconut paired with wine. While they use a pretty familiar font, its gold color creates an elegant look. It will quickly draw the audience's attention without the complicated icons added to the overall logo design.
Work with Professionals from Penji to Create a Logo
So, there you go! As you can see, you need a logo.
It is a vital element of building a successful business and brand. But, designing a professional logo does not need to be complicated. In fact, at Penji, we have made the process simple with our unlimited graphic design services. Hiring us will give you unlimited access to the world's most talented and professional design team.
What are you waiting for? Go for a hassle-free way to design a logo that will surely fit your business or brand. While you're at it, don't forget to check the pricing page to pick the plan that suits your logo design needs.