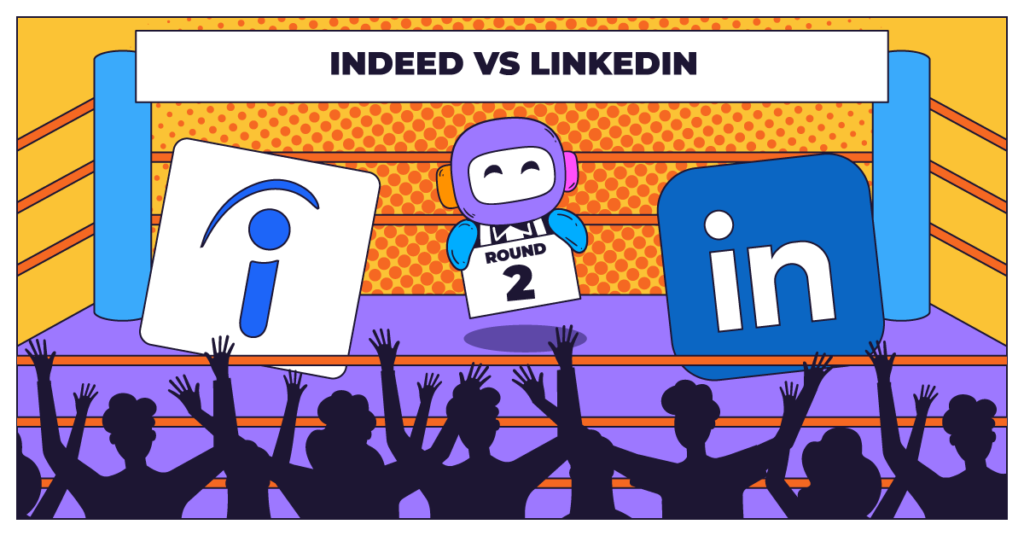 Indeed vs Linkedin – what's the better business platform? It's a question that's asked all the time in business circles, and marketing gurus all have their own angle. Of course, there's no definitive answer that applies to every professional or every business. In this post, we break down the pros and cons of each platform so you can decide which one meets your current needs.
LinkedIn is generally known as a professional social networking platform. Indeed is mainly a hiring platform. However, there's plenty of overlap between the two. Let's break down the unique features of each platform along with the areas of overlap.
Indeed vs LinkedIn: Comparing Costs
Both Indeed and LinkedIn offer free and paid versions of their platforms. Employers can pay to have job postings displayed much like social media ads.
Cost to post a job on LinkedIn
LinkedIn allows one free job posting at a time for a maximum of 30 days. Free posts are visible to your connections and appear in non-promoted search results. If you want more traffic, you can opt for pay-per-click job posts and set whatever budget you want. Candidates may see your post right away through mobile notifications or search results. LinkedIn offers several pricing tiers depending on your needs. Linkedin has several Premium options ranging from $29/month to $99+/month. The second tier (Business) is most popular among small business owners.
Cost to post a job on Indeed
Indeed posts can be free or 'sponsored.' Much like LinkedIn, free posts on Indeed will appear on general search results. Sponsored posts, ranging from a few cents to $5 per click, will reach a larger audience. Rather than pay-per-click, they use pay-per-application pricing. One major upside is that users have 72 hours to reject an application before being charged for it. With an active subscription, employers can reach out to candidates directly. Standard subscriptions are $100 per month (30 contacts/month), and Professional subscriptions are $250 per month (100 contacts/month).
So when comparing Indeed vs Linkedin, we'd lean toward Indeed if job postings are your main priority.
Customer Support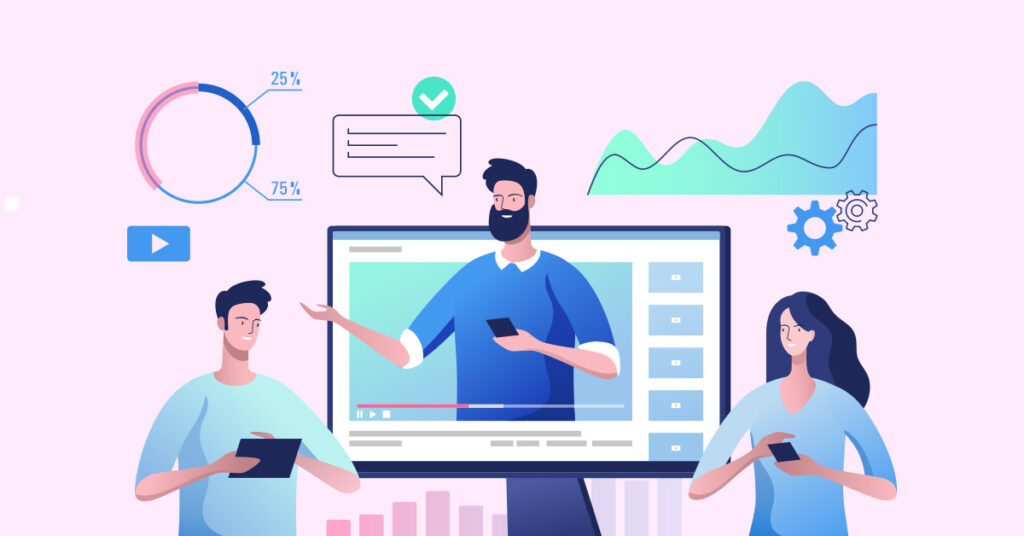 When comparing Indeed vs LinkedIn customer support, LinkedIn is a bit more robust. Indeed provides the basics: email support forms and a thorough FAQ section. Meanwhile, LinkedIn provides FAQs, support forms, live chat help, and a phone line for sales.
Finding & Interviewing Candidates
Indeed allows you to schedule and conduct employee interviews from within the platform. Thousands of candidates browse Indeed daily. Some receive alerts every time a new job is posted in their field. A company can easily rack up several hundred applications in just a few days. This is especially true for quality remote positions.
This may or may not be desirable, as this means sorting through a stack of resumes manually. One potential issue is that there are no barriers to applying. If your application process is onsite, a candidate can submit their resume through Indeed in seconds. In this case, they won't necessarily read the requirements carefully. While quick-apply benefits jobseekers, it may not help employers get the best candidates.
Despite this, Indeed does give employers the opportunity to customize the application process. You can make resumes and cover letters mandatory, or not. You can include custom questions or request portfolio samples.
LinkedIn Premium's higher tiers are designed for those recruiting at a high volume. Still, any sized company can make use of LinkedIn's free features without having to upgrade. The big upside to LinkedIn is that you're simultaneously building your employer brand. Posting content, sharing in groups, and optimizing your company profile goes a long way.
Skills Assessments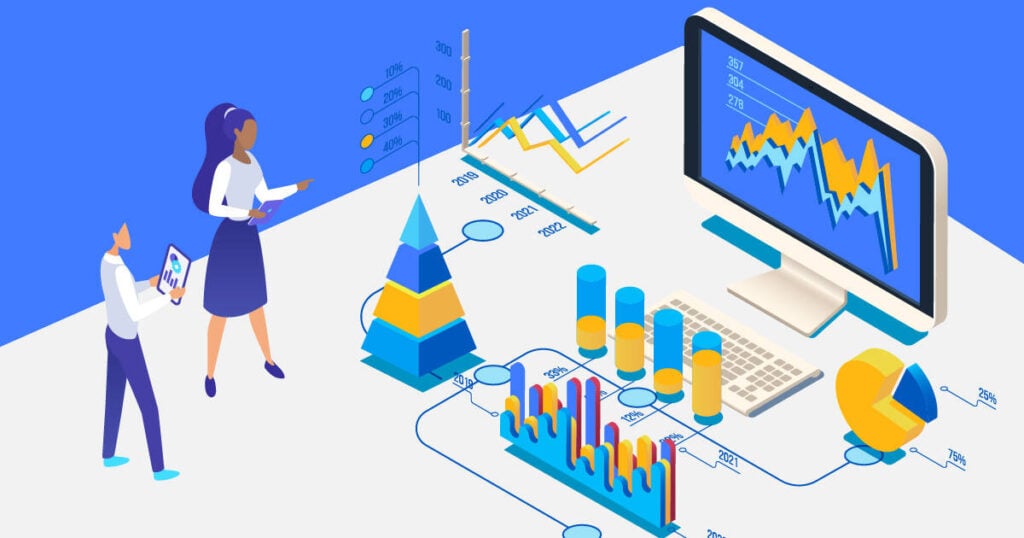 As part two of the hiring process, Indeed allows employers to use skills assessments. Once candidates submit resumes and other details, you can have them complete a test. This allows employers to screen out any candidates who didn't perform as well on the assessments. Once an applicant completes a specific test, they can save their results and submit them to any job requiring that test.
LinkedIn also offers skills assessments. Rather than employers choosing tests, LinkedIn puts job applicants in the driver's seat. The platform encourages applicants to take assessments associated with their expertise. Once they do this, they can add them to their profile. This allows employers to assess and compare candidates right from their profiles.
If you're looking to get your job postings in front of a larger audience, you may want to post on both. Gathering responses from both LinkedIn and Indeed can give you a wider, more diverse talent pool to sort through.
Other perks of LinkedIn:
email invitations
lead management
automated reminders
Other perks of Indeed:
mobile integration
knowledge base
Indeed vs LinkedIn: What's the Verdict?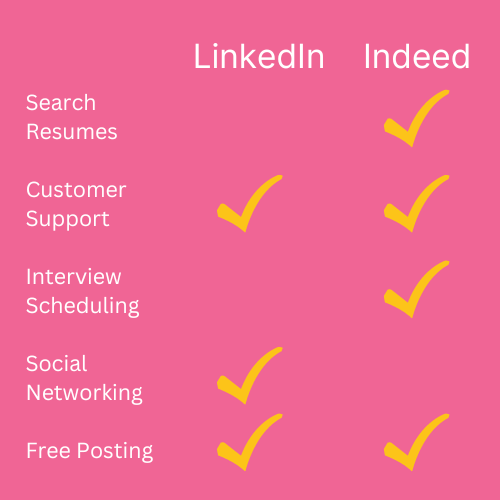 LinkedIn and Indeed are two of the most widely-used platforms for professional engagement. Whether you're hiring new employees, getting eyes on your brand, or networking with potential partners, you need a tool to get the job done.
Ultimately, the right platform for you depends on your objective. If you're keen on building your employer brand and distributing content, you'll want to be active on LinkedIn. If you're strictly looking to get a high volume of job applicants, Indeed is the place to go. Indeed is more generalized while LinkedIn is typically geared toward specialization. So if you're looking for local candidates with a specific type of experience, LinkedIn will be a better bet.