Target marketing strategies are key to running a successful business or agency. Whether you're marketing for yourself or for clients, the more strategic, the better. Instead of casting a wide net and hoping to catch as many customers as possible, targeted advertising involves identifying and reaching out to those who are most likely to be interested in your product or service. By being specific, you create more personalized and effective customer experiences that drive sales.
How to Choose a Target Marketing Strategy
Targeting the right audience isn't rocket science. Doing some basic market research and exploring the product/service will give you a rough idea of your ideal customer. From there, you'll need to choose how to target them.
Demographically
Demographic targeting works great for local businesses and gender or age-specific products. It's more measurable than psychographic targeting and often more straightforward.
Psychographically
This is the more complex of the two. It's a lot simpler to sell women's razors (and target women) than to sell something with no set demographic – for example, a meditation app for people who suffer from anxiety.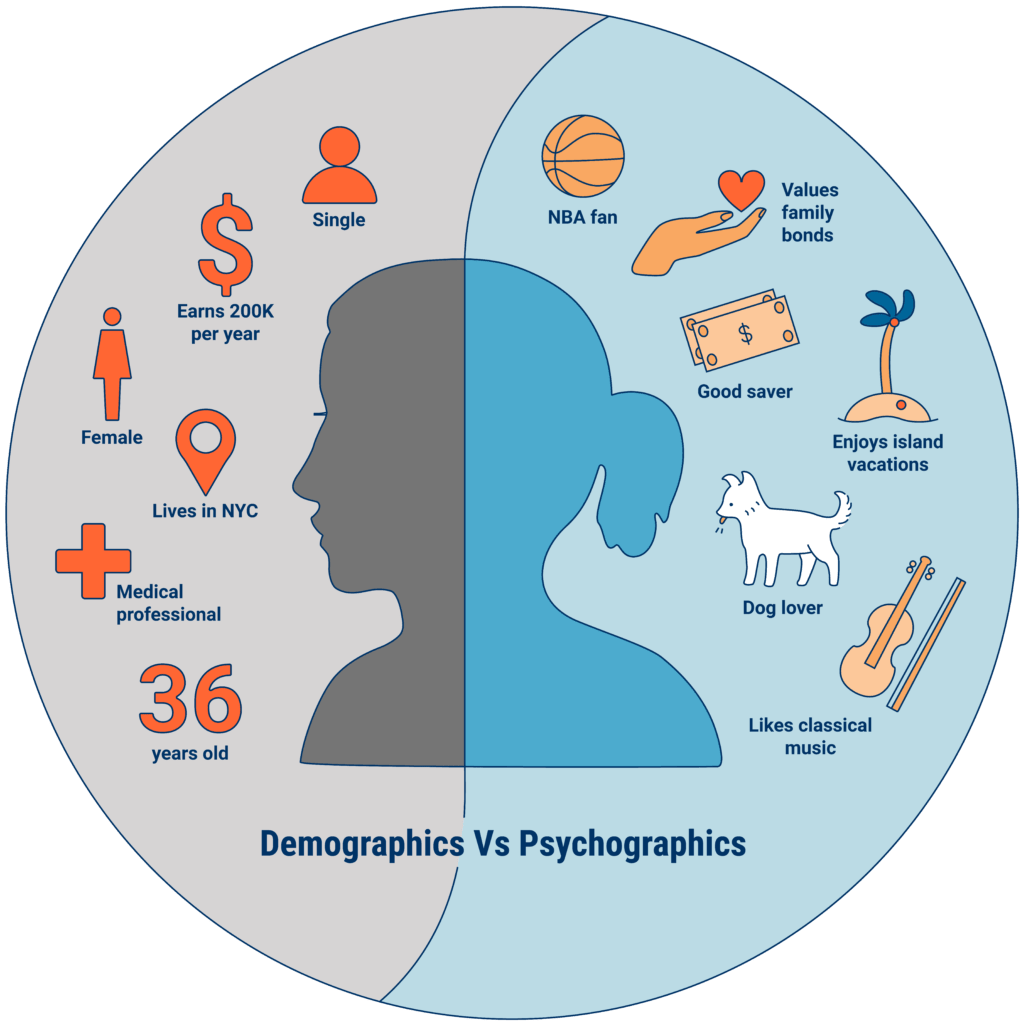 Demographic targeting can help companies reach a broad audience within a set category (eg. healthcare professionals). Psychographic targeting assumes that people's interests and behaviors are driven by their personality, lifestyle, interests, and values. Many brands blend the two, for example, targeting men with a specific set of values. This can better define your brand and provide a richer customer experience.
It's impossible to ignore the global shift toward more psychographic marketing. In today's world, people gather in digital spaces based on their psychographics. Algorithms cater to people's interests, belief systems, and how they identify themselves. It's a lot more personal than old-school demographic marketing. And though it's more messy and complex, many brands are finding success.
Poo-Pourri
What do you do when your target audience could be…the entire world? Poo-Pourri is a women-owned brand that sells a bathroom spray that eliminates unpleasant odors. They target a female audience with hilarious video ads addressing the embarrassing problem their product solves with questions like, "how do you make the world believe you don't poop at all?" Whether their audience wants to admit it or not, they feel seen and are probably making a discreet online purchase as we speak. The brand has since extended its product line to offer pet pourri, car pourri, and pot pourri (for eliminating smoke odors).
REI
REI is a great example of a psychographic target marketing strategy. Their target audience is those who love the outdoors. What's interesting about this is that customers don't necessarily need to be professional athletes or world travelers. Perhaps some of REI's customers simply love going on nature walks and want durable outerwear. But the brand's video ads speak to their inner identity – adventurous. Their YouTube channel has nearly 400k subscribers and allows viewers to live vicariously through the outdoor adventures they share. The brand's campaigns also highlight a commitment to sustainability and responsible business practices, which likely resonates with a nature-loving audience.
Dollar Shave Club
Dollar Shave Club is a DTC subscription-based service that delivers razors and other personal grooming products. The company's target audience is men – and they do a great job of showing that they understand men's humor. The brand even has its own podcast called I Learned A Thing In The Bathroom. It explores quirky topics from a historic/scientific lens – like the toughest vacations on earth and the origin of sea monsters. They offer yet another example of a creative target marketing strategy.
How to Execute a Target Marketing Strategy
The key to effective target marketing lies in two things: the messaging and the offer. Executing both of these with each campaign will get your brand continuous results.
Choose Your Audience
Most brands can identify at least two unique audience segments. For example, REI might launch a campaign for running shoes for runners, and a campaign for luggage to frequent travelers. Similarly, Dollar Shave Club might market separately to men and their wives (who are looking for gifts to give). Once you've selected audience segments, you can begin marketing to each of them differently. This is where you have a chance to get creative with your promotions.
Find the Natural Connection Point
A connection point is an interesting angle, story, offer, or incentive that would appeal to each customer segment. You have to give them a reason to care, engage, and eventually make a purchase. That means understanding your customers and how your brand relates to them – What role are you playing in their life? Exploring brand archetypes helps companies identify this further. It's not necessarily about what role you think you play. It's about what role they think you can play.
Nurture Audiences with Solid Content
Mastering target marketing is like mastering relationship-building. You're not just building one relationship with one audience, you're building several with several audiences. As discussed in the examples above, the best way to do this is with great content. While busy marketers may be tempted to throw together good-enough blogs, videos, or ads, successful brands go all out with their content strategy. This is why their followers are so loyal. The rule is: If you think a piece of content is average, your audience will probably think so too.
Track and Iterate
Once you get started with a few targeted marketing campaigns, it's time to start tracking results. If your audience isn't responding like you expected, you might be missing the mark with your messaging. Similarly, your offer might be coming at the wrong time, or it's not an offer that is valued by that audience segment. Getting the details right is tricky, but if you can test and experiment, your future campaigns are much more likely to hit the bullseye.
Need Ads Designed for You? Say No More!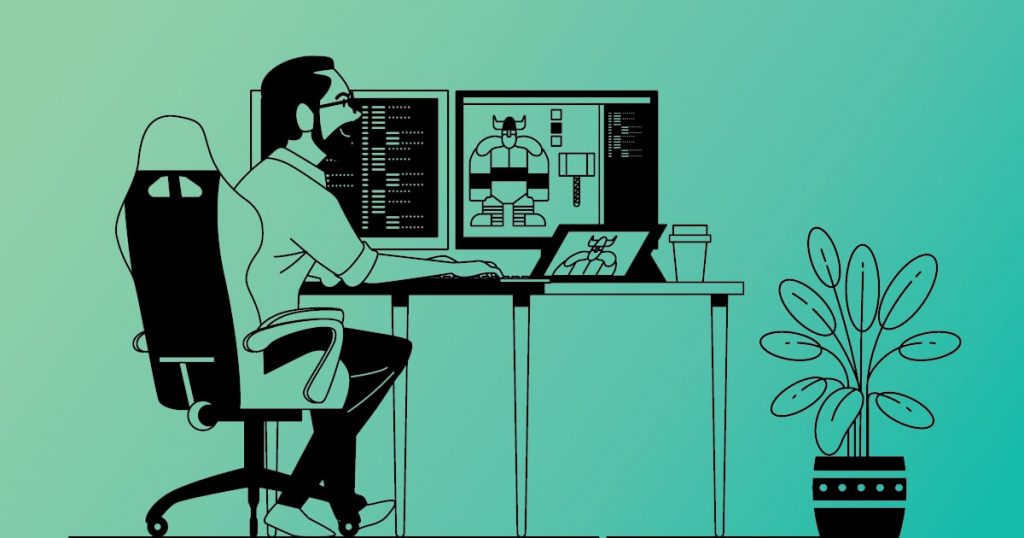 Penji's graphic design subscription provides a steady stream of ad designs whenever you need them. With Penji, you have the flexibility to order as many designs as you need without worrying about the costs associated with traditional graphic design services. It's ideal for companies that require a variety of designs for multiple marketing channels, including print, social media, and digital advertising. And if you're managing multiple clients' marketing campaigns, we'll help you with all of them.
Our vetted designers work with you to create stunning graphics that align with each brand's visual identity and messaging. Penji offers a streamlined and easy-to-use platform, making it easy to request designs at your leisure. Wanna learn more? Check out our demo.