A thriving work environment will always have unpredictability as part and parcel of life. Changes are inevitable, and as the saying goes, it is the only thing that's constant. At work, there will be changes even in the way you communicate and collaborate with your team.
For those using Slack for work or business, here's a step-by-step guide on how to rename a Slack channel.
What is a Slack Channel?
Conversations in a Slack workspace are organized using dedicated spaces, which are called Channels. You can categorize it by topic or purpose to help guide users where to find specific content. This is what makes renaming one crucial.
If you need to change a channel's purpose or topic, you need to rename it to avoid confusion. Here's how you can do so both on desktop and mobile apps.
How to Rename a Slack Channel on a Desktop
Slack looks and works differently on desktop and mobile. Here's how to do it on your desktop:
Step 1:
Go to the Slack website or the desktop application on your PC or Mac. Log onto your account.

Step 2:
Go to the left sidebar and choose the channel you want to rename. Click on it.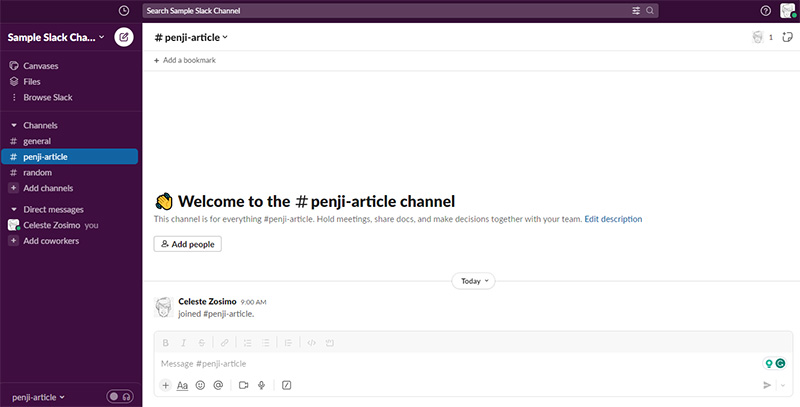 Step 3:
Go to the channel name in the conversation header.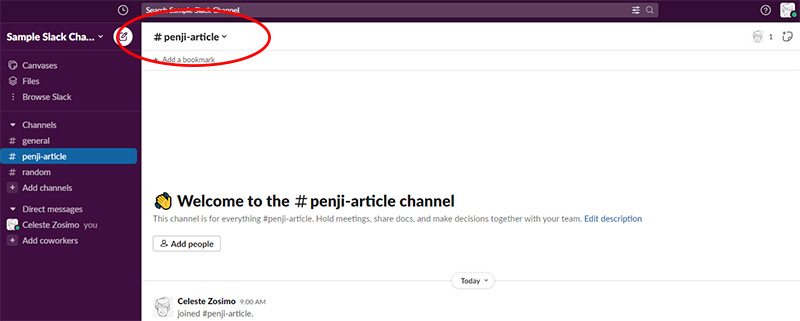 Click on the name, and a new window will appear. You'll find a blue Edit on the right side of Channel name.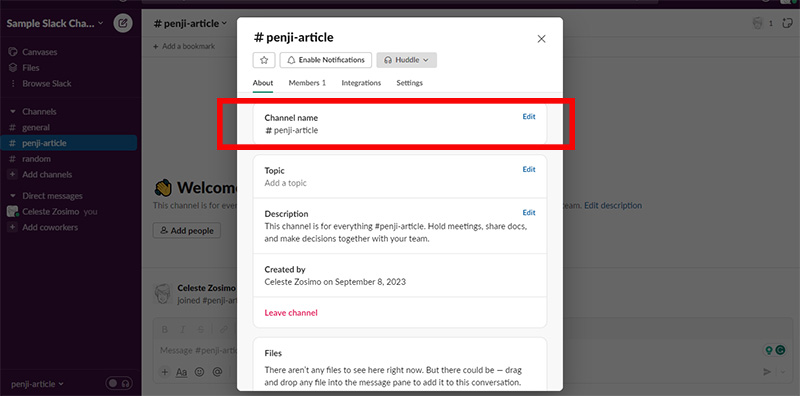 Click on the word Edit to find this window:

Change the name of the channel by typing the new name on the box.

Click on Save Changes to save the new name. Check on the left sidebar to make sure that the change has been done. Note that the name should be written in all lowercase letters and must not have spaces or periods. It also has to be 80 characters or less (don't worry, as it has a counter at the right side of the box).
Note that only the Workspace Owners and Admins have the power to rename any public Slack channel. This includes the #general channel and other private channels. Members can rename any channel they are tasked to manage.
Extend Your Creative Team Effortlessly
Try Penji's unlimited graphic design risk-free for 30 days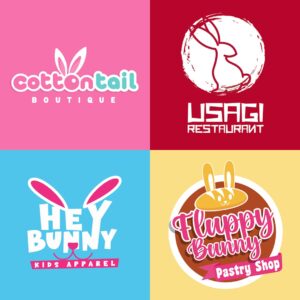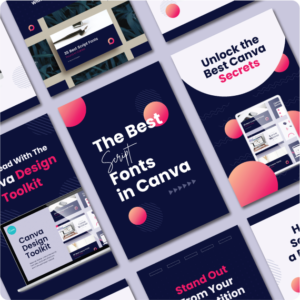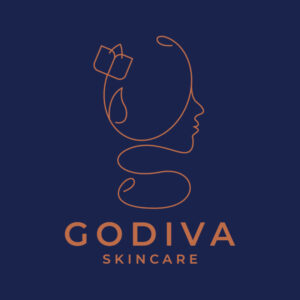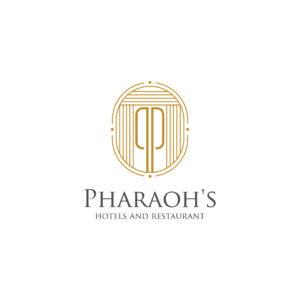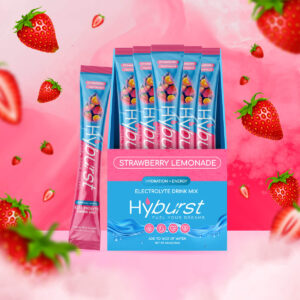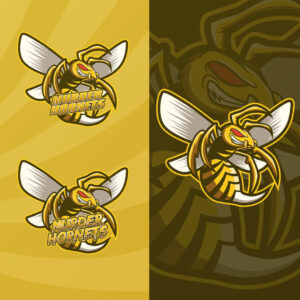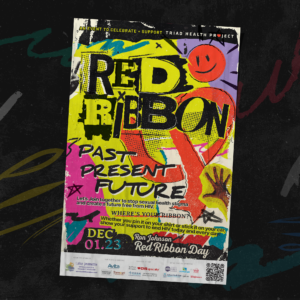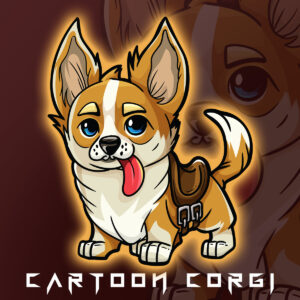 If you want to rename an archived channel, you first have to unarchive it to do so. With Slack, you don't have to get rid of dormant channels. You can always rename them to make them useful again. Once you do this, you can keep them active instead of creating new ones, which can be confusing and time-consuming.
How to Rename a Slack Channel on the Mobile App
Renaming a Slack channel on your mobile phone is as simple as the instructions for the desktop. Here's how to do it:
Step 1
Go to the Slack app on your mobile phone.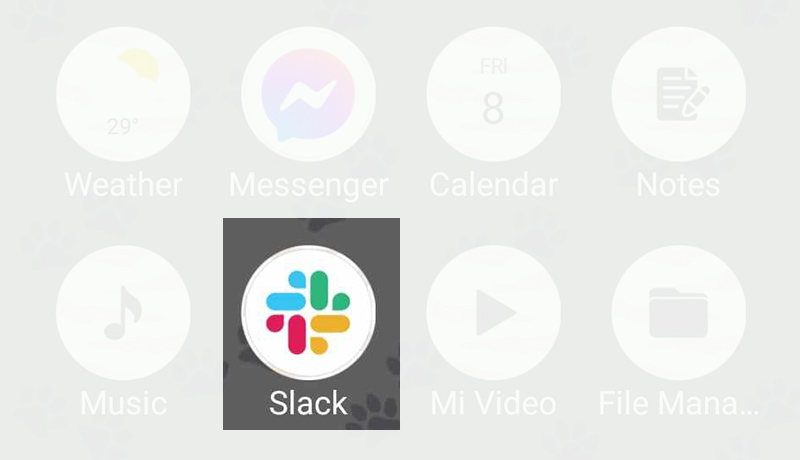 Step 2
Find the channel you want to rename.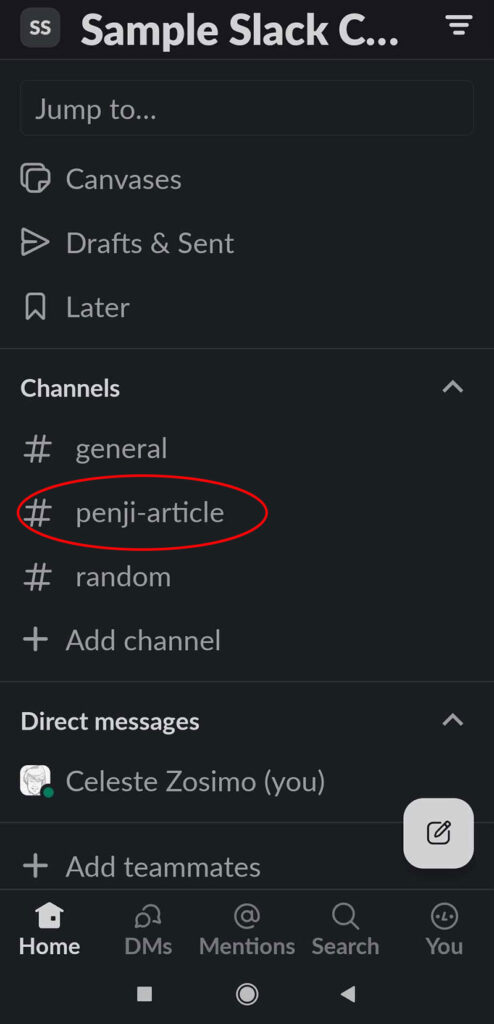 Click on the channel name at the top of the screen.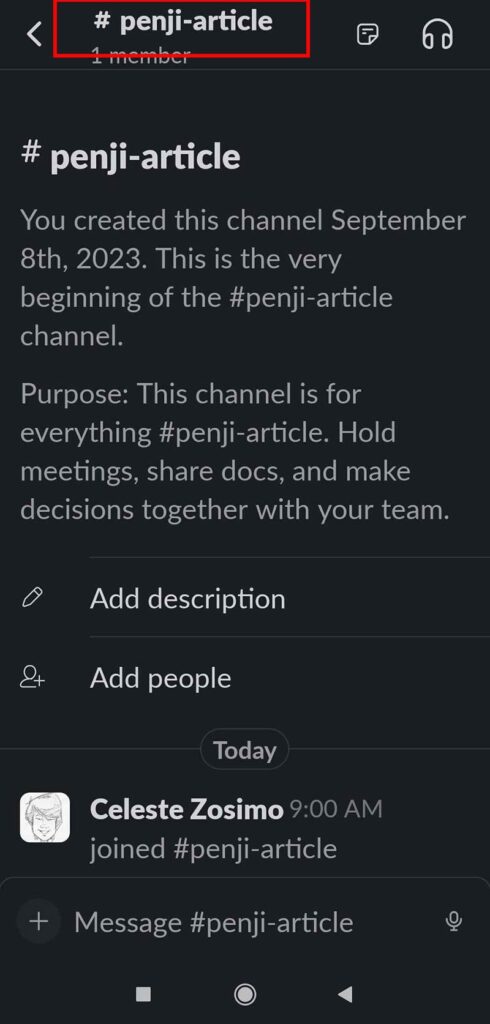 The "Info" screen will appear. Click on the Pencil icon at the top right corner of the screen.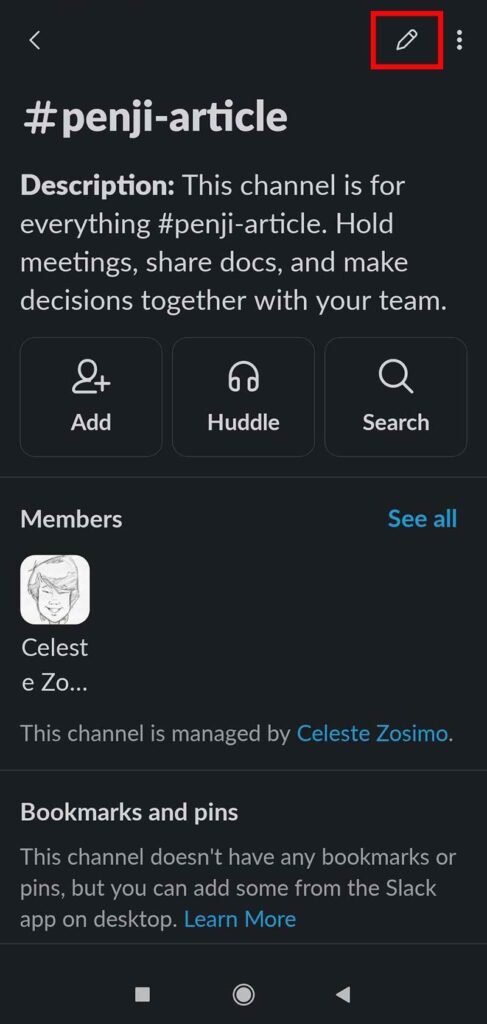 Step 3
Delete the old name and type in the new name of the channel on the right of the hashtag icon. Click on Save to save your changes.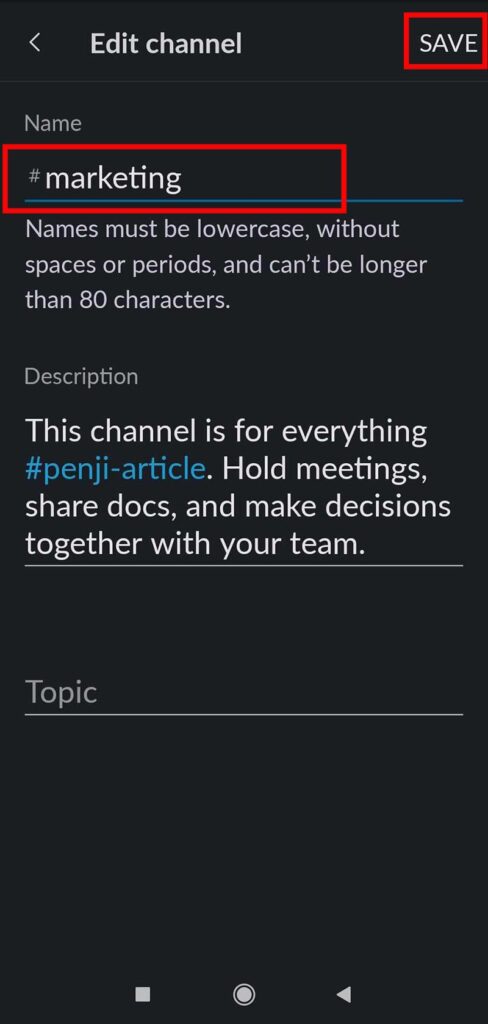 Click on the back button to go back to the Slack workspace. The new name should immediately appear.
Revision – How to Rename a Slack Channel
FAQs
Will a channel's message history or members be affected when I rename it?
No. Renaming a channel will not affect its message history or its members. The only change you'll see is the name of the channel.
Will I need special permissions when renaming a Slack Channel?
You have to be a member of the channel and have the appropriate permissions to be able to rename it. Workspace owners and administrators usually have these permissions.
Will I be able to change the name of a private Slack channel?
Yes. You can rename a private Slack channel by following the same steps as that of renaming a public channel.
Is it possible to change the name of a direct message (DM) in Slack?
No. You cannot rename direct messages in Slack. Channel renaming can only be done for public and private Slack channels.
Is there a limit to how often I can change the name of a Slack channel?
None. There is no specific limit to how often you can change the name of a Slack channel. However, avoiding frequent renaming can prevent confusion among the members.
Is it possible to change the URL or the link associated with a Specific Slack channel when I rename it?
No. When you rename a Slack channel, you are not changing the URL or link associated with it. The URL will stay the same.
What will happen if I rename a Slack channel and someone bookmarked it with the old name?
In the event that someone bookmarks a Slack channel with its old name after you rename it, the bookmark will still direct them to the old name. Since it no longer exists, they will need to update their bookmark to the new channel name manually.
Can you give me tips for renaming a Slack channel?
Below are a few of the best practices when renaming a Slack channel:
Pick a name that is clear and easy to remember.
Use keywords relevant to the topic of the channel.
Try to avoid using abbreviations or acronyms that may be unfamiliar to everyone.
Use emojis to make the channel names more visually appealing.
Inform every member of the channel that you are renaming the channel before doing so.
What can I do if I encounter issues while renaming a Slack channel?
Contact your workspace administrator or Slack support for any questions or issues that may occur when renaming a channel.
Final Thoughts
Slack is a useful tool that can help with communication, collaboration, and project management. Renaming a channel is simple and easy. This how to rename a Slack channel article offers a quick way to do it.
For all your graphic design needs, there's Penji. Click on this link to watch our demo video and find out how we can help you with all your visual assets. You can also click on this link if you want to get our pro designers working with you.