Have you ever dreamed of selling your artwork or designs? Whether you're an artist, designer, or entrepreneur, physical products can be a perfect way to monetize your creativity. You can turn your artistic vision into tangible products with the print-on-demand business model. From t-shirts to posters, backpacks to books, you can decorate everyday products and sell them online. If you're inclined to this business endeavor, we'll teach you how to create print-on-demand designs and boost your income.
What Is A Print-On-Demand Business?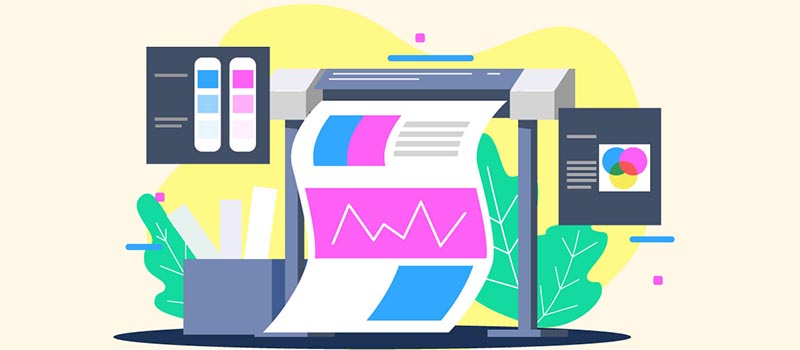 Print on demand (POD) is a business model that allows you to create and sell custom products such as t-shirts, tote bags, mugs, and posters. Instead of producing items in bulk, POD companies make products on a per-order basis.
This model can allow artists and designers to promote their designs and ideas on the market without investing much money. They can offer their work on several products and partner with print-on-demand production companies to start a print-on-demand business.
With POD, you will only pay for the product once you've sold it. So there's no need to buy in bulk or store the items in a warehouse. In addition, everything after the sale, from printing to shipping, is handled by your supplier. Once you've prepared everything, it takes only a few clicks to fulfill an order.
How to Create Print-On-Demand Designs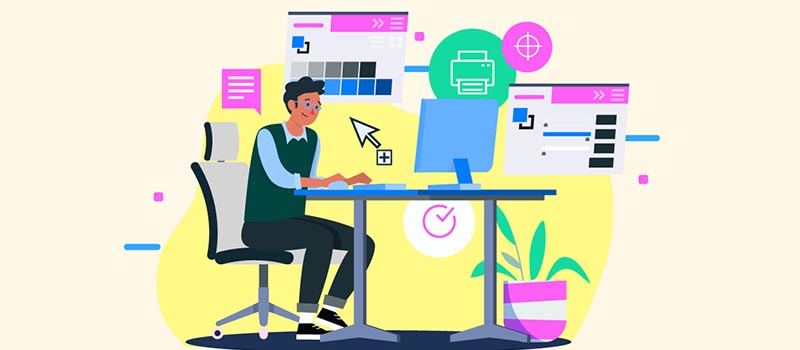 Creating on-demand designs is an exciting and accessible way to turn your creativity into profit. Follow these steps to get started:
1. Develop Ideas and Designs
Whether or not you have experience in graphic design, start your print-on-demand journey by brainstorming ideas. This allows you to develop your style and discover what you like to create and how you design. Likewise, you must choose a niche that aligns with your interests and has a potential market.
2. Decide What Products to Offer
Once you have an idea, you have to decide what products you want your designs to be printed on. You might create stylish t-shirt designs or prefer trendy phone cases. Here are some products you might choose to customize and sell:
T-shirts
Tote bags
Hats
Hoodies
Blankets
Mugs
Posters
Wall Decor
Phone cases
3. Choose the Right Tools
Look for a website that offers print-on-demand features tailored to your preferences and needs. Some websites may allow you to set up a shop for free, while others may charge a fee. Some websites specialize in making clothing, and others offer other products, such as metal prints or bedding. You should also pay attention to how the site will market your products. In addition, know that each website's target audience or style could help your business.
It would be best to have inspiration and a reliable graphic design tool to create eye-catching POD designs. Below is our list of the top 5 apps to create print-on-demand designs.
Canva. It is a popular graphic design platform that offers a rich library of templates, images, and design tools. It's ideal for beginners and non-designers looking to create simple and eye-catching designs for print-on-demand products. From images and videos to text templates and fonts, there are many features to explore and integrate into your designs.
Photopea. A free, browser-based graphic design tool that has similar capabilities as Adobe Photoshop. It's a versatile option for more advanced designers who want greater control over their designs. Photopea supports various file formats and provides multiple editing tools suitable for print-on-demand designs.
Placeit. It is a specialized platform for creating mockups and product designs. It offers an extensive library of mockup templates, making visualizing your designs on real-life products easy. Placeit also provides logo makers and video templates, making it a well-rounded solution for print-on-demand sellers.
Printify. It is a print-on-demand platform that connects sellers with a global network of printing partners. It offers a variety of products, from apparel and accessories to home decor items. Printify integrates with popular e-commerce platforms, making setting up your store and selling your items online easier.
Printful: It is one of the most popular and comprehensive print-on-demand services. It offers a vast product catalog, including apparel, home goods, and accessories. Printful seamlessly integrates with major e-commerce platforms, automating the order fulfillment process and shipping products directly to customers.
Learn as much as you can about how the site you choose works so that you will know how to use the features and what the buyers of your designs can expect.
4. Set Up Your Print-on-Demand Store
With your designs ready, it's time to set up your print-on-demand store. Choose a reputable POD platform that aligns with your business goals and integrates well with your chosen e-commerce platform. Customize your store to resonate with your brand identity, making it attractive and user-friendly for customers.
5. Implement Strategic Marketing
Creating stunning designs is only part of the equation. Utilize social media marketing, content creation, email campaigns, influencer partnerships, and even paid advertising to reach your target audience effectively. Plus, Starting the habit of consistent uploading can increase the chances of people noticing your shop. Offer as many designs as you have and make your artwork visually appealing.
6. Monitor, Analyze, and Adapt
Consistently monitor the performance of your designs and analyze relevant data. Also, pay attention to sales metrics, customer feedback, and market trends. This valuable information will guide you in making data-driven decisions, helping you continually refine your designs and strategies.
Let Penji Create Custom Designs For Your Business
Creating print-on-demand designs can be a highly lucrative and fulfilling venture to boost your income. Now that you've learned the essential steps to generate print-on-demand designs, it's time to bring your ideas to life.
If you need a reliable graphic design service, Penji can become your partner throughout this endeavor. Aside from merch, you can also request custom illustrations, web and app designs, logos, flyers, advertisements, and more. Subscribe today and try the platform 100% risk-free for 30 days.