Monotony can bore employees and affect productivity levels. If you're stuck in a repeated loop of doing the same tasks, automated workflows are the solution! Zapier provides this for millions of businesses. If you're wondering how much Zapier is and what it can do for your business, here's our guide on the automation app!
How Much is Zapier?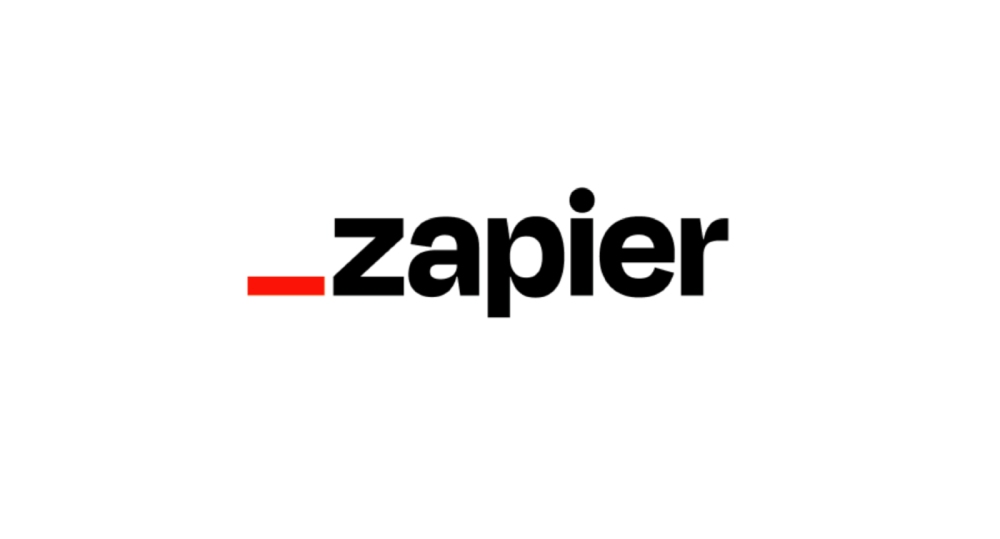 Here is the pricing list and tasks per month for the automation tool:
Free
Users get only 100 tasks per month.
Starter
$29.90/mo – 750 tasks
$58.50/mo – 1,500 tasks
Professional
Starting from the Professional tier, users can select from various tasks per month, starting from 2,000. Users can choose up to 2,000,000 tasks.
Pricing range: $73.50/mo to $5,099/mo
Team
Like the Professional tier, you can start from 2,000 tasks per month. But if you need more tasks or prefer a tailored plan, you can contact sales.
Pricing range: $103.50/mo to $5,999/mo
Company
Tasks per month also start at 2,000. And you can contact sales if you need a tailored plan or more than 2 million tasks.
Pricing range: $148.50/mo to $7,499/mo
What are the Features of Zapier?
With the pricing out of the way, here's what you're getting into when subscribed to Zapier.
Zap Steps
With the "Zap Steps" feature, you can automate any task and get rid of ANY manual work. The sky's the limit with what you want to "Zap." If you're familiar with "If This Then That," that's how Zapier works.
Let's say that a customer fills out a new contact form. You can use Zapier to add their data to a spreadsheet. After that, Zapier can help you with email subscriptions by scraping the data from the spreadsheet and using their details when sending promotional or marketing emails.
On the Free plan, only single-step Zaps are allowed. This means you have to do other things manually. But you can upgrade to higher tiers to get multi-step Zaps.
Paths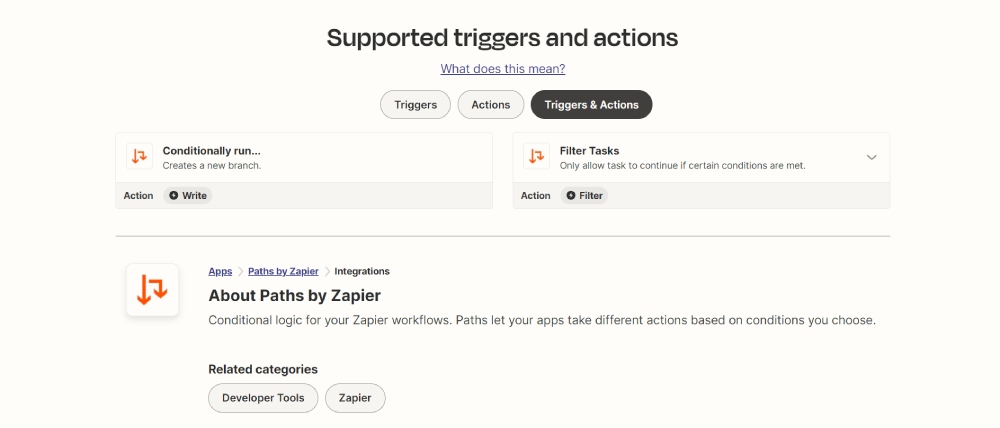 If you need a seamless workflow, you need to forge paths. And that's one of Zapier's main features!
Paths are the best if one trigger has various conditions. For example, you have a Trello board with one task your employee should complete. Your employee can receive a notification about this task. After completing the task, the card can be moved to "Completed" if Done or "Needs Improvement" if it needs more editing or amending.
You can create Paths for single and multi-step Zaps!
Filters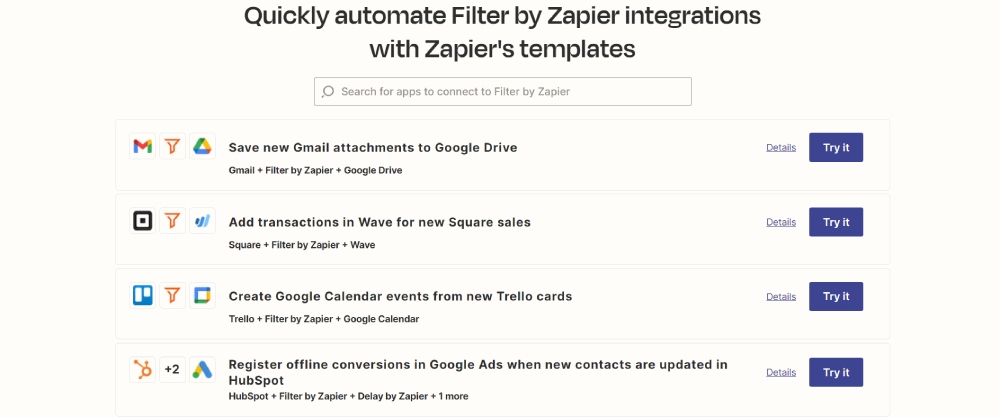 You don't need ALL details from start to finish when automating a workflow. That's why Zapier has a Filters feature.
For example, you don't need the time when a new customer signs up for your subscription. You can take this out when analyzing how many people have subscribed for a certain period.
According to Zapier, here are filters (conditions) you can add:
Text
Number
Date/time
Boolean
Generic
Schedule

If you don't want your Zaps to run every single day, you can Schedule them! Not all tasks are done every day. The Schedule feature will keep you on track while automating your workflows without delaying anything.
Formatter

If you have a specific format in mind for how you want data to appear, you can install a Formatter in your workflows. It formats names, dates, numbers, and utilities. This feature is available on the Starter Plans and higher.
Webhooks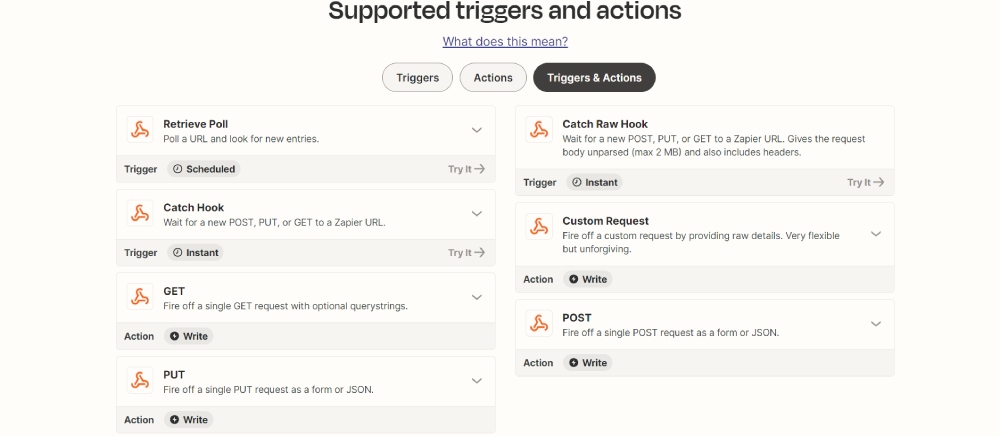 Webhooks seem like a complicated feature. However, Webhooks communicate information that one app has done an action with another. For this feature, you might need a developer to help you set up this feature.
No-Code Editor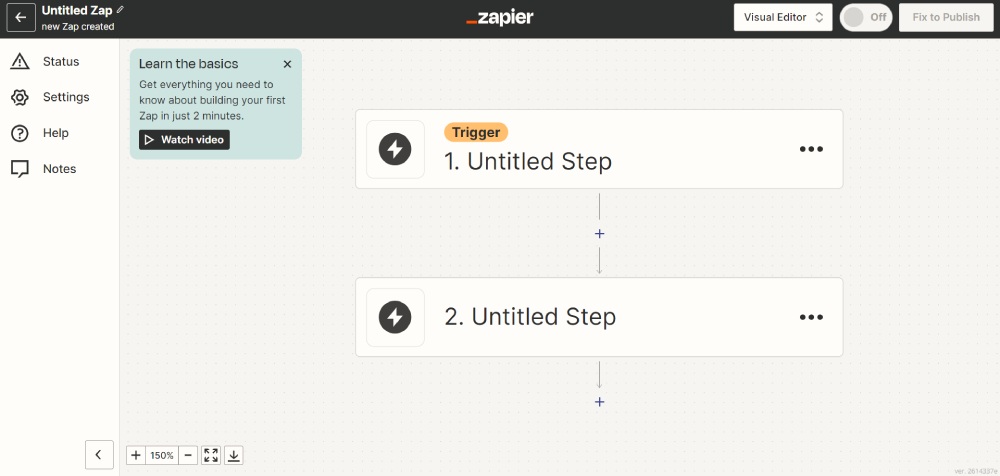 Many businesses trust Zapier because of its no-code editor. You don't need a web development background to use Zapier. Once you open their no-code editor, Zapier provides the default trigger and action format. From there, you can customize it!
How Does Zapier Work?
Now you know how much is Zapier and what its features are, here's how it works!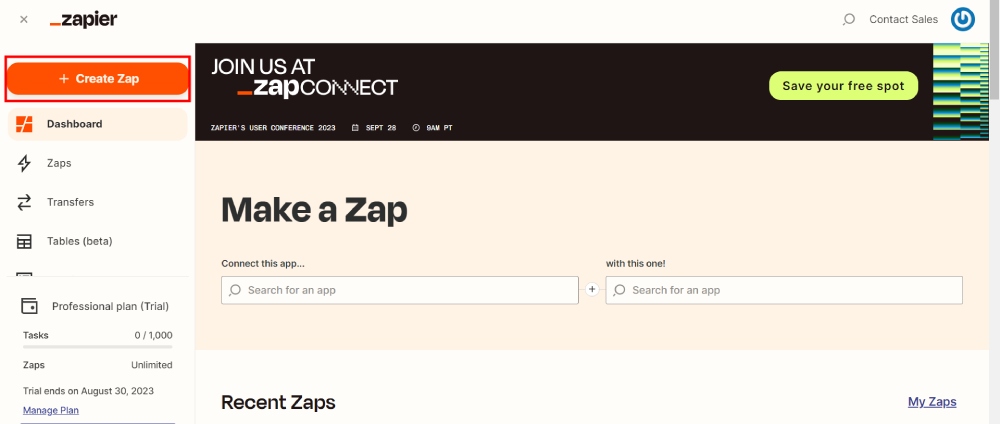 First, go to your dashboard and click "Create Zap."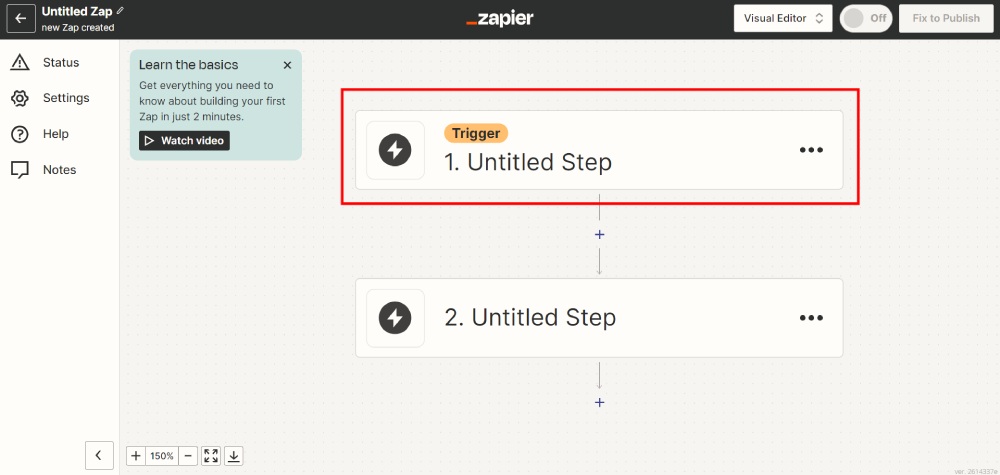 Then, you need to set a trigger.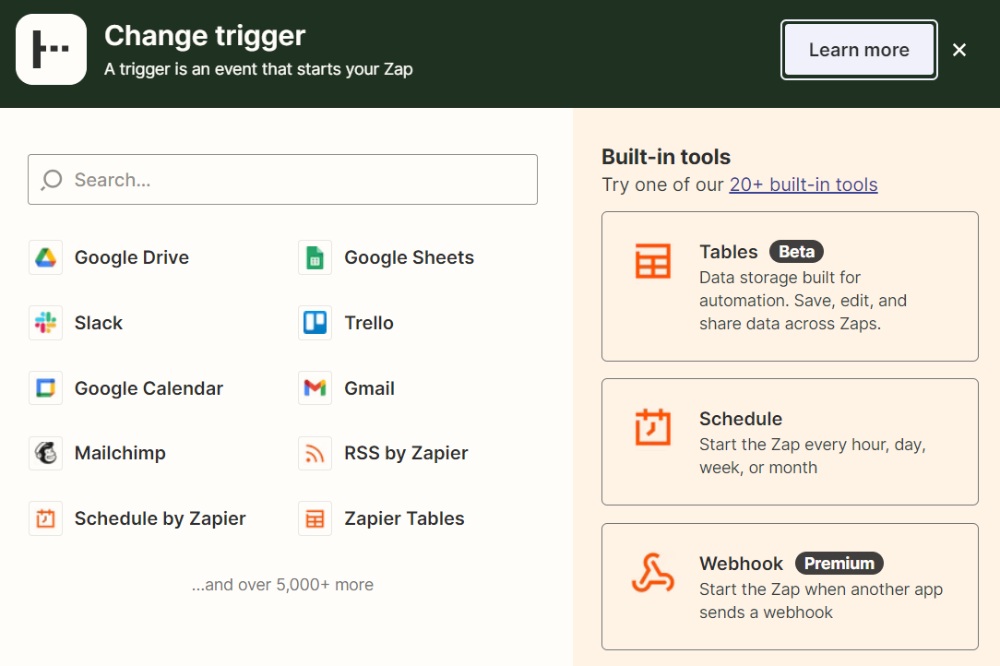 Triggers establish your workflow.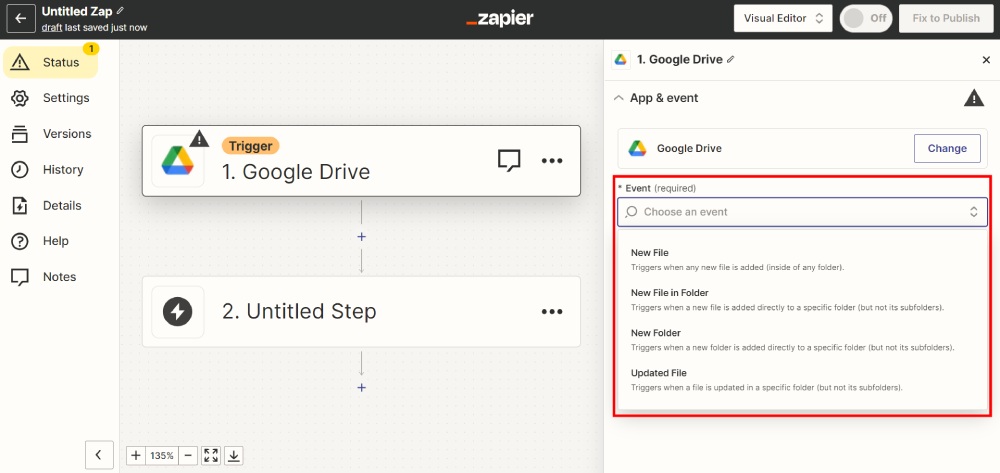 For this example, I'm choosing Google Drive. Then, choose an event. The example event is "New File."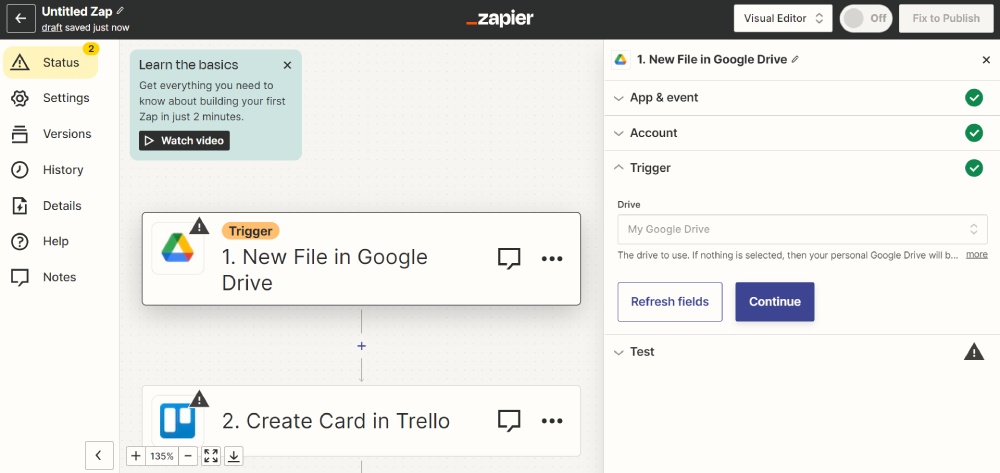 Choose which location your trigger should occur.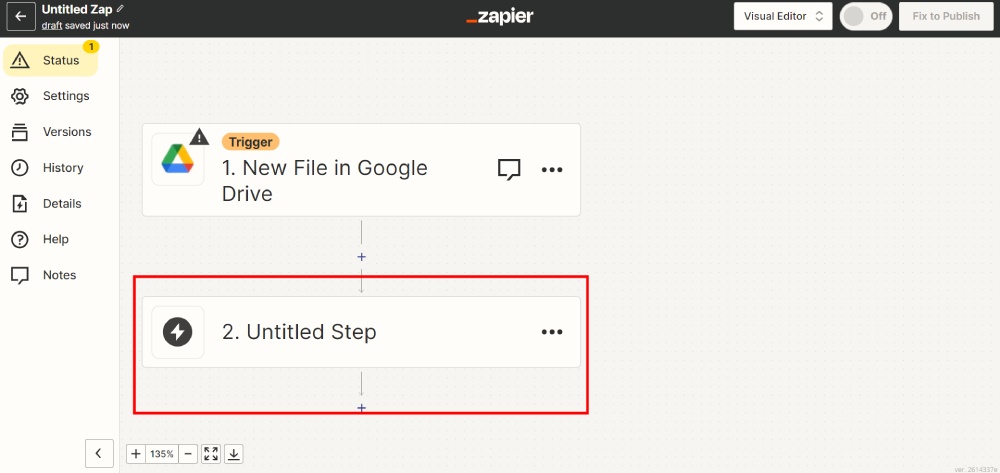 Once you have set your trigger, there should be an action to move this workflow forward.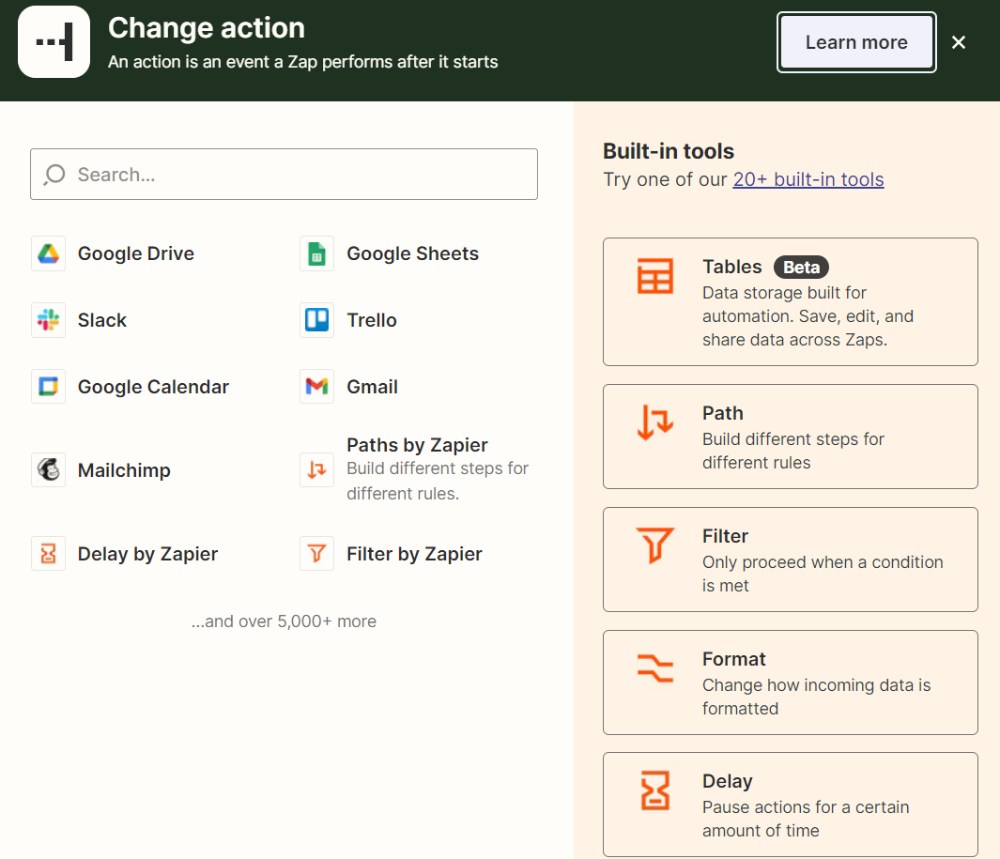 Similar to the previous step, choose an app.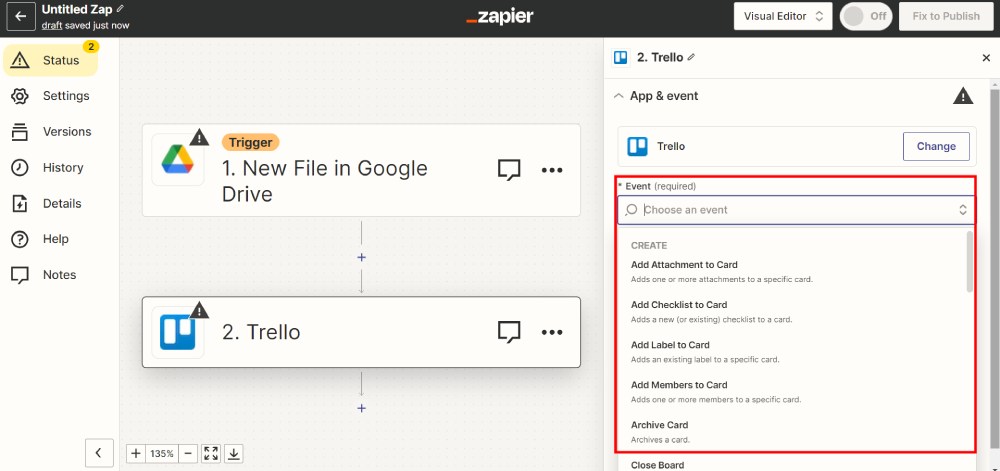 Then, choose the event.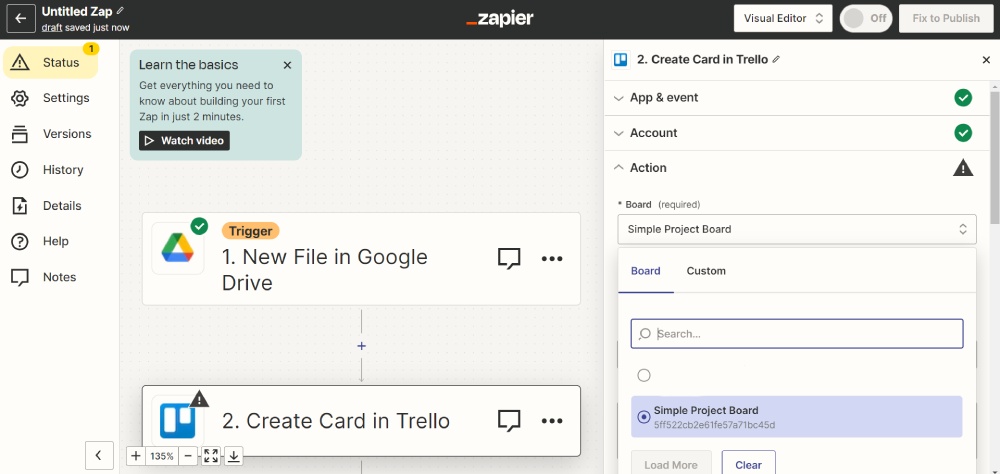 After that, select the action.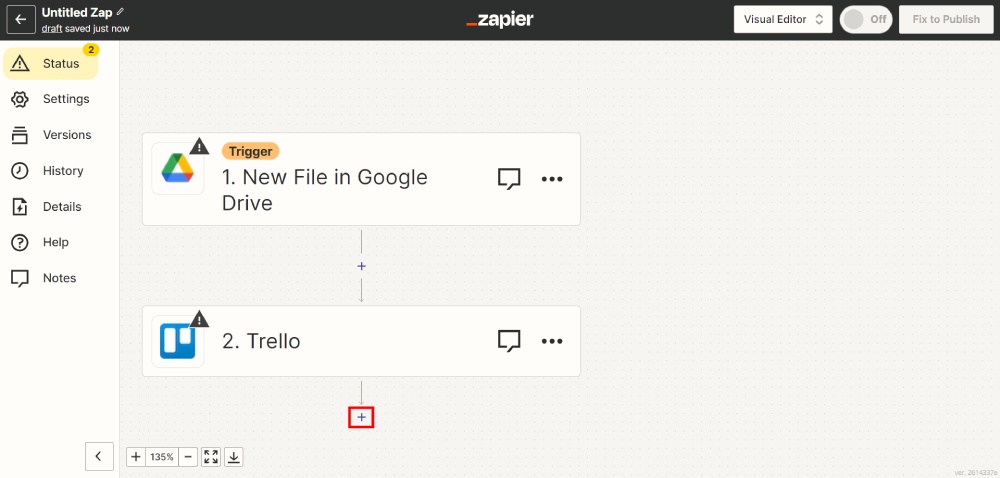 At this point, you can add an extra action by clicking the + sign below your first action.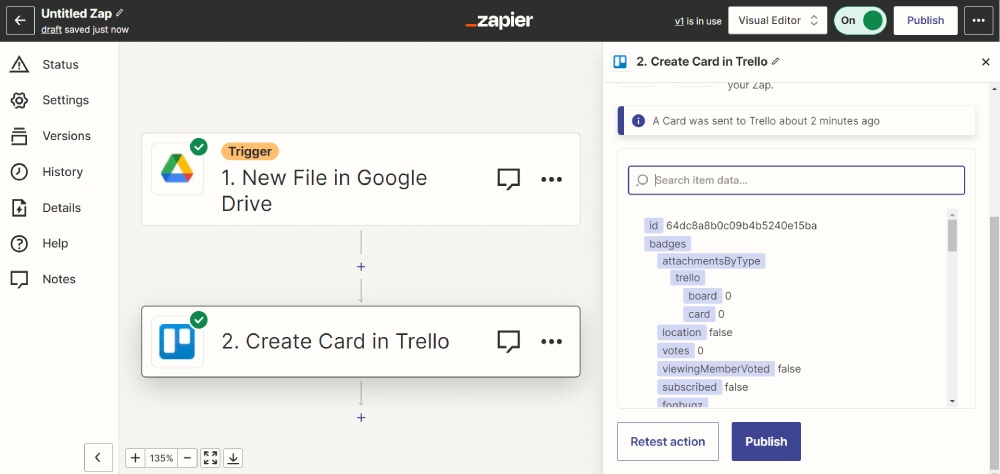 After your single-step Zap or adding more Zaps, click Publish, and you're all set!
Reminder: Make sure that you have accounts on your apps. This enables your workflow to run smoothly.
Other Zapier Inclusions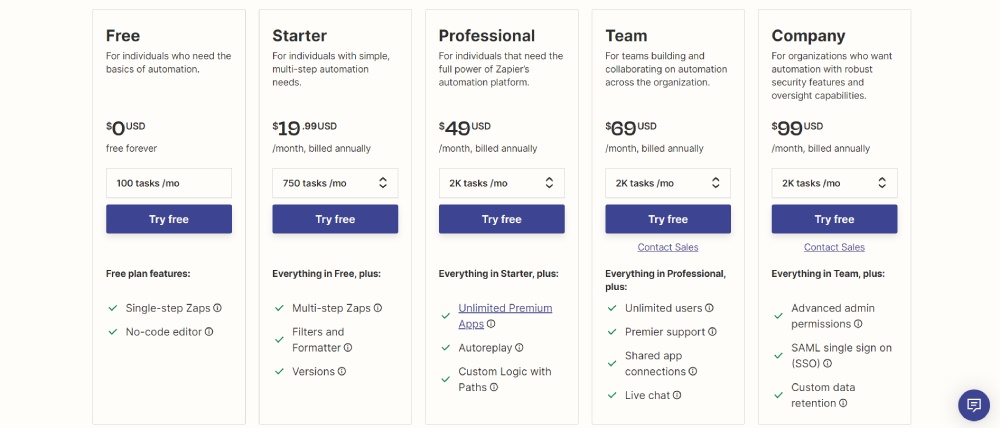 As a Zapier user, what else is in store for you?
Versions – Do you want to see the version history of your workflows? Under the Starter Plan and the higher tiers, versions are available!
Access to Unlimited Premium Apps – Not all apps are available for integration on the Free and Starter plans. If you're subscribed to the Starter plan, you can only use up to three premium apps. And if you need more for your workflow to run smoothly, you need to subscribe to the Professional plan and higher.
Autoreplay – Did you have a failed workflow? Zapier replays this task! But this is available on the Professional plan and higher.
Custom logic – If you need an advanced workflow, Custom Logic can run various paths for one condition. This is also available on the Professional plan and higher.
Zapier App Integrations
One reason 1.8 million businesses rely on Zapier is its multi-integration feature. You can integrate over 6,000 apps to automate your workflow! Here are examples of apps to integrate with Zapier:
Google Sheets
Slack
MailChimp
Notion
Trello
Discord
Calendly
Typeform
Stripe
Facebook Pages
Salesforce
Asana
Webflow
YouTube
Zoom
Conclusion
Zapier is one handy tool if you want to eliminate manual tasks to make room for others in your workday. It requires you to create workflows to automate tasks. But you need to test these workflows first. You will rely on trial and error to get things running smoothly. This process can be tedious, but Zapier is worth the investment, especially if you want to eliminate time-consuming tasks that can be automated.