It is important to note that the cost of starting a blog depends on what type of blog you want to create. Conversely, the start-up amount also varies depending on your long-term blogging goals. Many years ago, most well-known bloggers today jumped into the industry with a small blog. While things have changed since then, the process of starting a blog remains the same.
So, how much does it cost to start a blog? Let's learn more about it and a few helpful tips for running a blog.
Tips to Start a Blog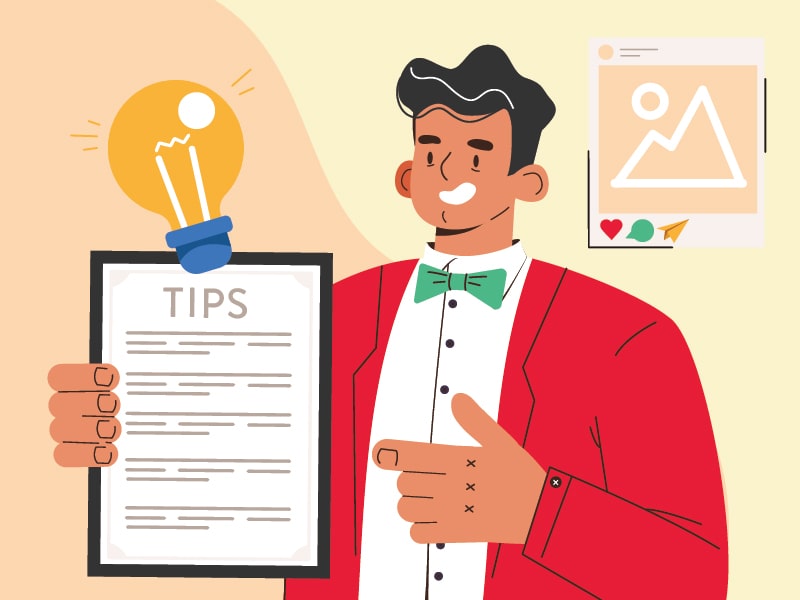 There are several points to ponder when trying to find the answer to the question 'how much does it cost to start a blog?'. After all, it depends on the type to blog you want and how you choose to expand it. If you wish to blog as a hobby or earn money, the starting point is what other bloggers do. See some of the simple tips for starting a blog below.
Start Small
Topping the search engine does not happen overnight. It might take time and a lot of patience. So we recommend you start small. Monetization can come a little later, but it will ultimately become stable once you build a strong foundation.
Invest in the Most Essential
Acquiring the most expensive apps and themes isn't always the key to attaining blogging success. If starting, these things aren't necessary. Focus on what's important to you. This way, you can use your money on a few essential purchases rather than buying the stuff you don't have yet.
Stick to Your Budget
When creating a blog, set a budget and stick to it. Budgets are there for a good purpose. They will prevent you from getting excited and spending all your money in one go. Be strict with your spending, and plan it out, so you know where every cent goes.
Plan
Dreaming big for your blog is okay because it motivates you to work harder. You might think you will need more intensive SEO support for your goal. Then, choose an app or plugin with an upgrade option and advanced features when you need it later.
5 Must-Have Tools For Starting a Blog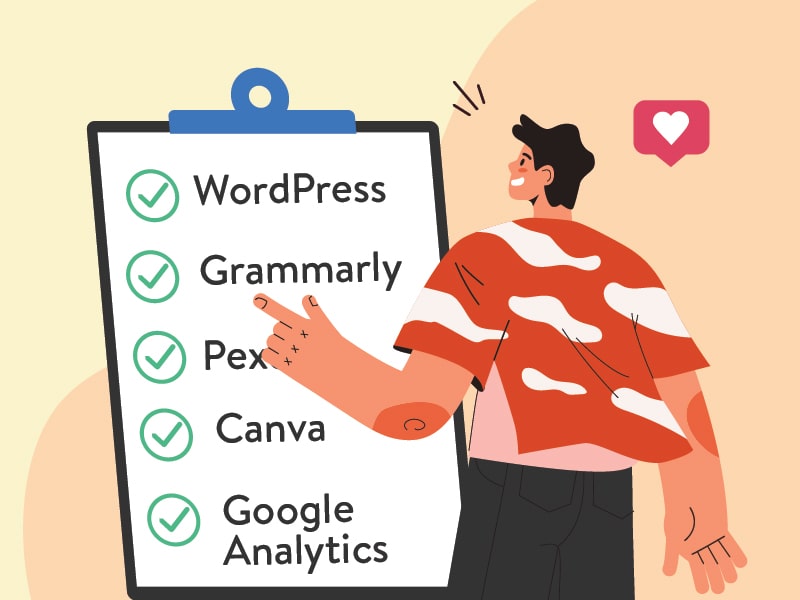 Here are things that will help you start and run your blog efficiently.
1. WordPress
WordPress is one of the best free blogging platforms to help you build your site. It is easy to master even if you have no web development experience. Since WordPress is an open-source platform, people worldwide continuously contribute enhancements to it. These include themes and plugins that will help you customize your blog or website. And if you encounter any challenges you can't solve, it's easy to find help through online forums or from a developer who is an expert with WordPress.
2. Grammarly
Grammarly is a free grammar checker that helps you refine your blogs or articles before posting them. Use it with your spell checker, and you'll be surprised by how many typos you avoid. The premium version of Grammarly has a tool to prevent plagiarism.
3. Pexels
Picking the right images for your blog is very important. Many people often react to photos more quickly than to a headline. Fortunately, some websites offer free stock photos like Pexels.
4. Canva
Want to create outstanding graphics for your website, but you can't afford to hire a professional web designer? Then try Canva! It is indeed a must-have for the DIY crowd. Canva allows you to perform tasks such as designing graphics, editing photos, and incorporating creative fonts into your designs.
5. Google Analytics
A blog is only valuable for your business if people read it. Google's free tool will help track which posts are enticing for readers. It enables you to build on what works and avoid what doesn't. The data you get via Google Analytics will give you significant insight into who you're attracting to your site.
How Much Does It Cost to Build a Blog?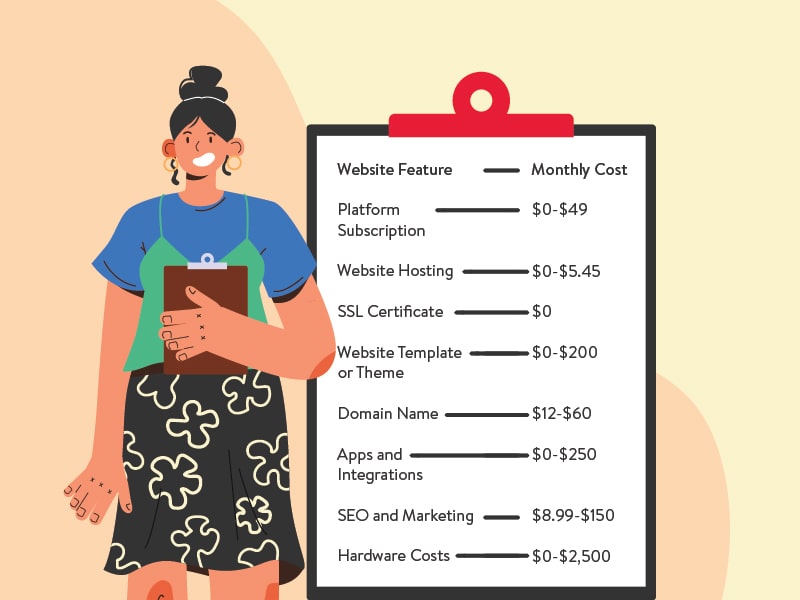 Sad to say, it's pretty challenging to determine the exact cost of starting a blog. On average, setting up your blog may cost between $50 and $200. Then your monthly expenditures should be around $20 to $60. Below is the breakdown of possible expenses, according to the Website Builder Expert.
Ultimately, your overall investment depends on how you create your blog. If you're planning to DIY, you have two choices: a website builder like Wix or a Content Management System (CMS) like WordPress.
Or, you can hire a web designer to set up your blog. However, it could cost around $5,000, depending on your requirements. If you want to limit the cost, we recommend avoiding this option.
How Can You Earn From Your Blog?
Come to think of it – blogging is a low-cost business idea with a high earning potential, especially if you do it wholeheartedly. Here are the ten ways to monetize your blog to keep you motivated:
Choose a profitable niche
Write sponsored product reviews
Sell advertising placements
Join an affiliate marketing program
Offer services
Sell products (digital and physical)
Create a membership community
Build an email list
Monetize YouTube videos
Produce a podcast and get a sponsor
Conclusion
So how much does it cost to start a blog? Unfortunately, it isn't easy to pinpoint the exact amount. It varies depending on the blog you want to create and run. And it also depends on your purpose – if you wish to blog as a hobby or monetize it. But remember this, starting a blog need not be capital intensive. Make sure you have a clear objective and know your start-up cost. Even if you start small, work hard to build a solid foundation.
If you need help with website design, Penji is ready to assist you. Sign-up now and avail yourself of the 30-day money-back guarantee.