When you see majestic horses galloping through the fields with their flowing manes – it's hard not to feel a sense of awe. A horse can represent qualities like grace, elegance, and speed. And this suggests that a company or brand is dynamic, energetic, and on the move. Horses are also associated with loyalty and companionship, so a horse logo could indicate trustworthiness and reliability. If you're in the process of creating horse logos, here are 10 examples to inspire you.
Ready to order one horse logo for your business? Work with Penji's designers and get a quality logo at an affordable rate.
1. Booze Stallion Beer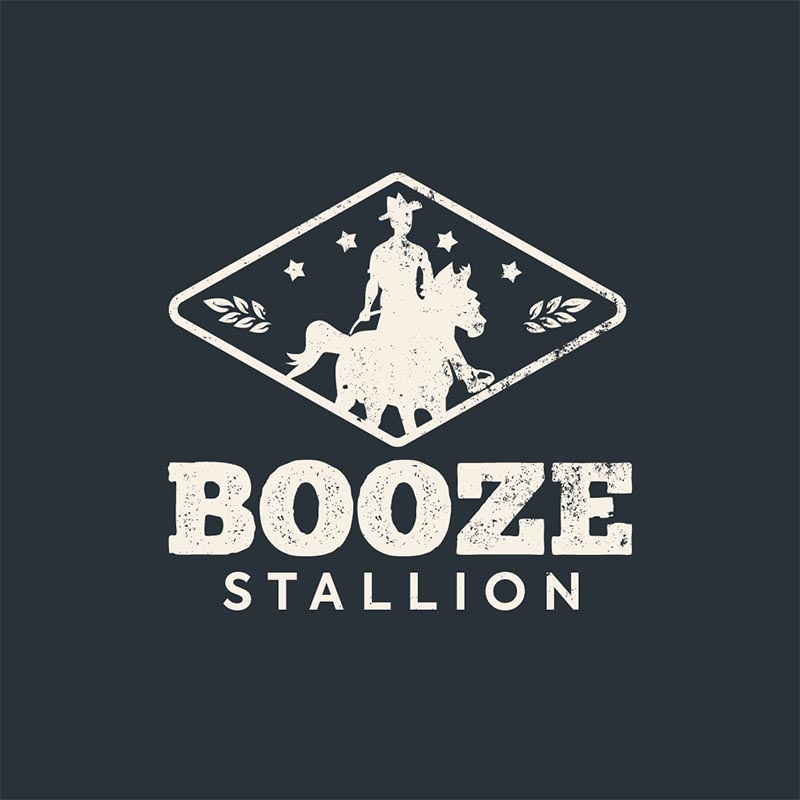 The Booze Stallion Beer logo features a man riding a majestic stallion. The horse is depicted in a forward motion, symbolizing energy and strength. In the background are barley grass drawings highlighting the ingredients used to make the beer. Meanwhile, the color palette, font style, and shading evoke a sense of rustic charm. Overall, this horse logo conveys a sense of power, energy, and quality that tells beer drinkers excellent beer craftsmanship.
Quality and professional horse logos from Penji
Get unlimited horse logos and designs from professional graphic designers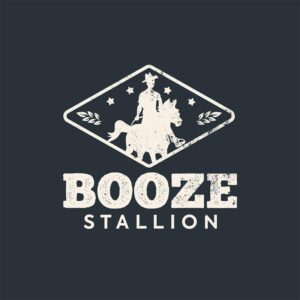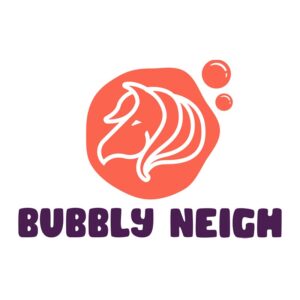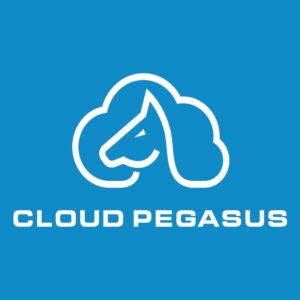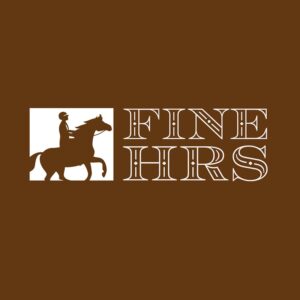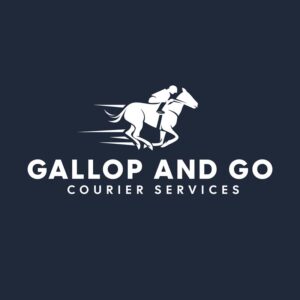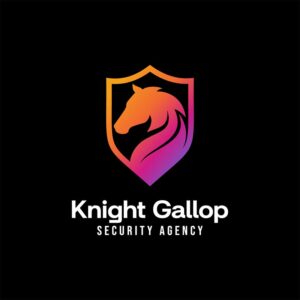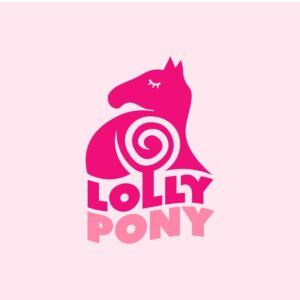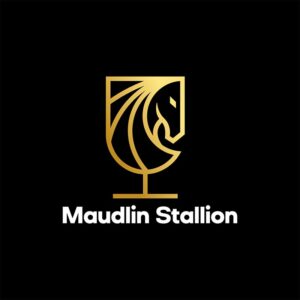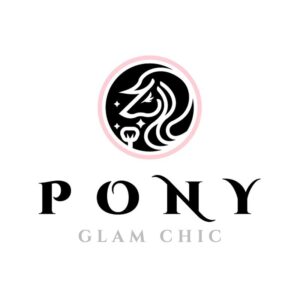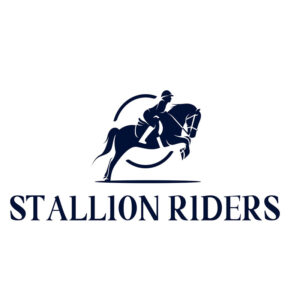 2. Bubbly Neigh Horse Shampoo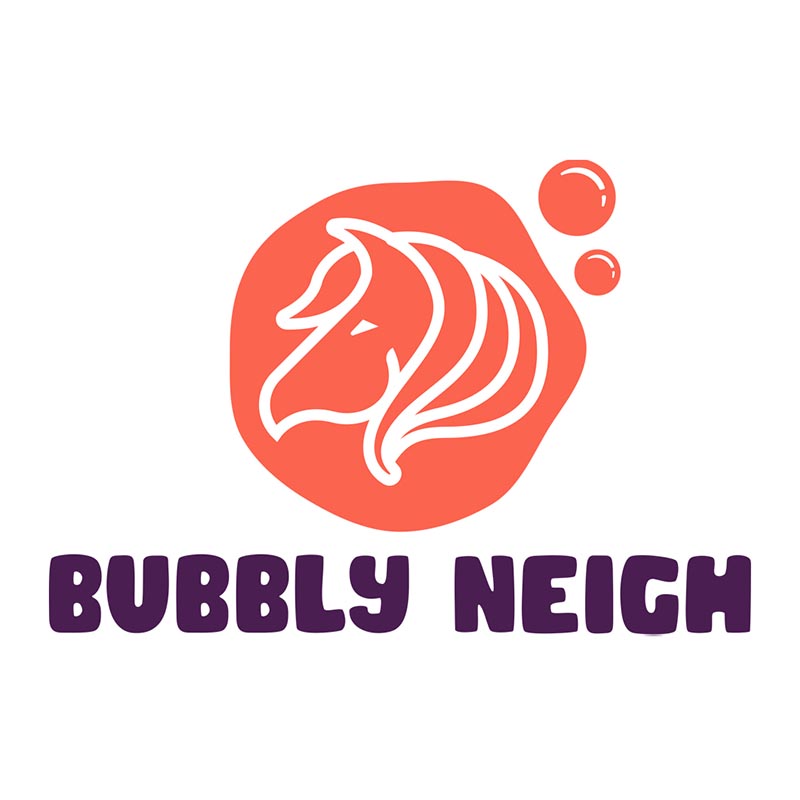 This logo for a shampoo brand features a sleek drawing of a mane inside a bubble-like background image. The pastel color and clean white space create a sense of freshness. In addition, the typography used for the brand name is straightforward—easy-to-read font. The logo is an effective branding asset that attracts horse owners to buy only the best for their beloved animals.
3. Cloud Pegasus IT Solutions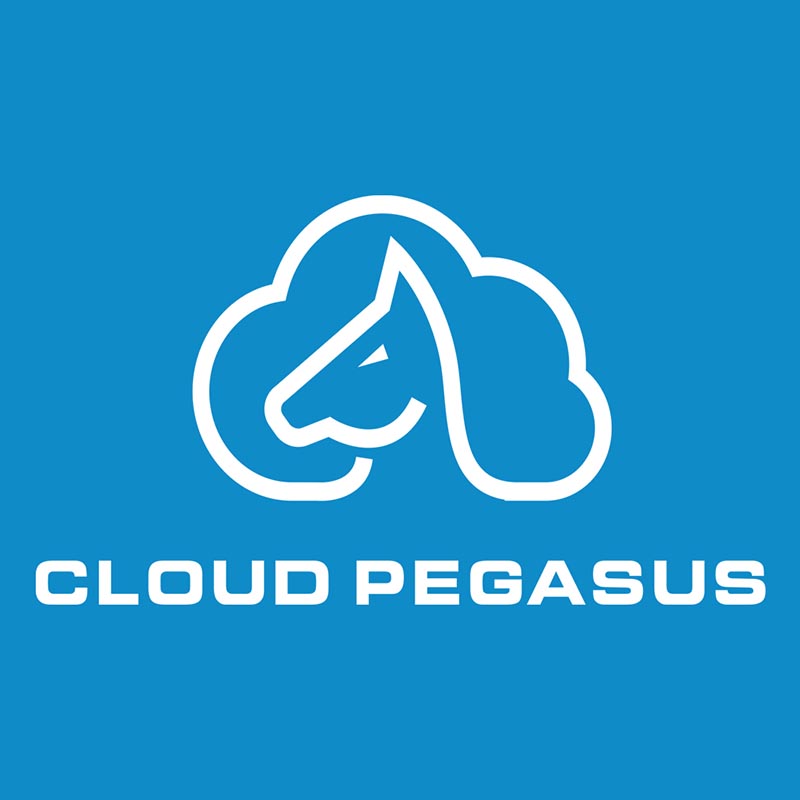 With a color palette connected with information technology, Cloud Pegasus's simple logo design is worth emulating. It features an image of a side-facing horse with a clean and curved line. When viewed differently, it has a cloud graphic reinforcing cutting-edge technology like cloud computing.
The color palette is a mix of white and light blue, conveying sophistication and innovation. The typography used for the brand name could be in a sleek and futuristic font. Overall, the Cloud Pegasus IT solutions company logo conveys a sense of reliability and innovation to clients looking for a trusted partner in the tech industry.
4. Fine HRS Equestrian Training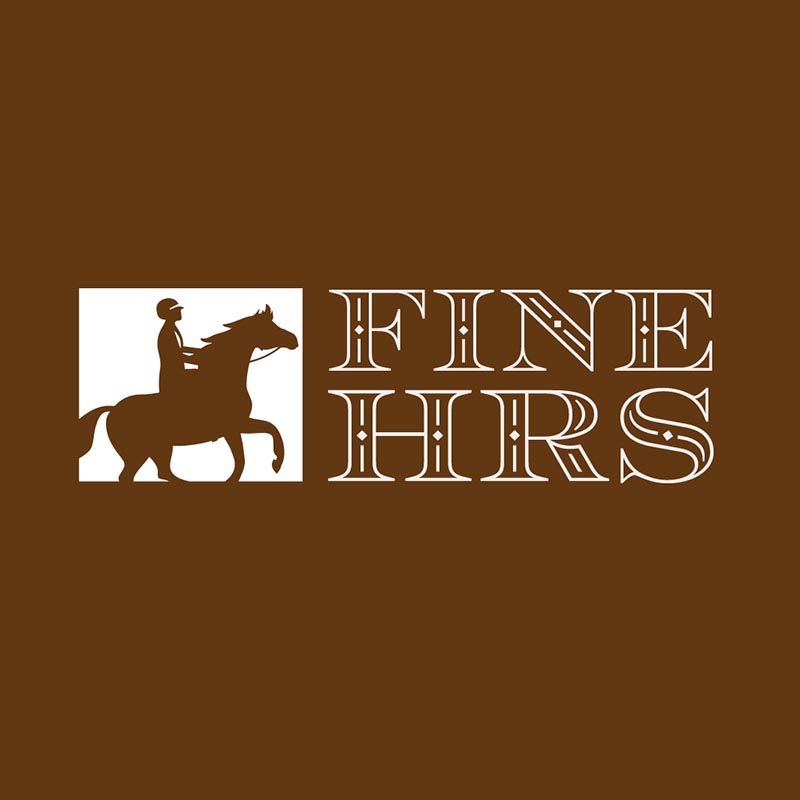 The horse logo for Fine HRS Equestrian Training features a sleek and elegant horse in motion. It symbolizes the athleticism and grace of the sport. The horse depicted in a jumping pose highlights the training aspect of the company. As for the color palette, it uses a mixture of with and brown. So what's the meaning of this brand color? Brown does a fantastic job of showing emotions related to natural beauty and traditional experiences.
Overall, this horse-inspired sports logo evokes a sense of discipline, dedication, and passion that speaks to riders looking for a reputable and effective training program.
5. Gallop and Go Courier Services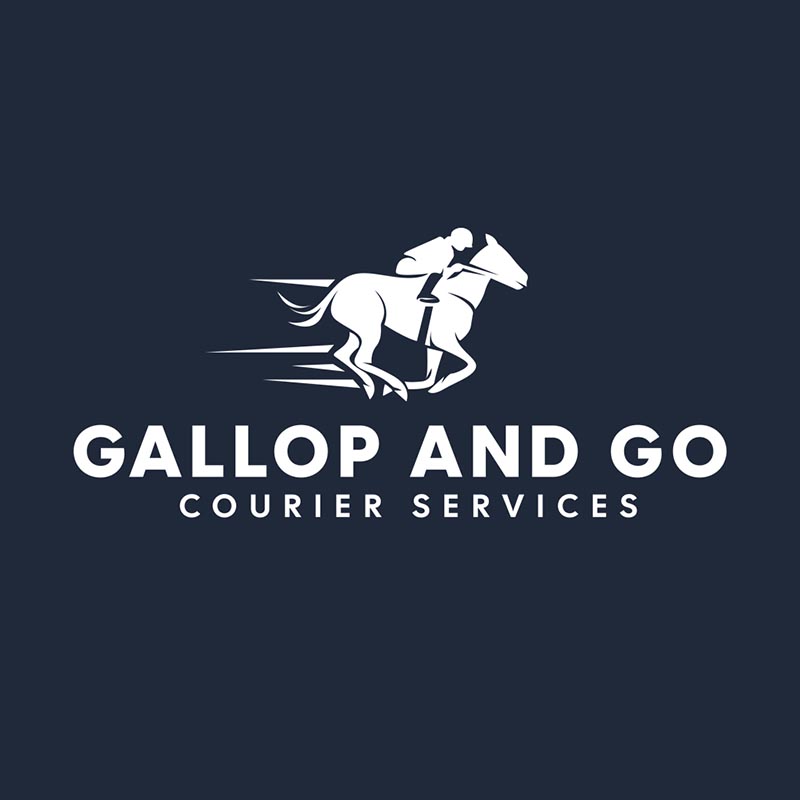 In this era where e-commerce and online delivery is prevalent, a unique courier service logo sets you out from the competition. Gallop and Go Courier Services logo features a powerful horse in motion. It is the company's speed and efficiency in delivering packages.
The white and dark gray logo also uses a simple font style for the brand name. When creating a logo, choosing the best font style that suits the brand's personality is crucial. It should convey a sense of reliability, speed, and professionalism.
6. Knight Gallop Security Agency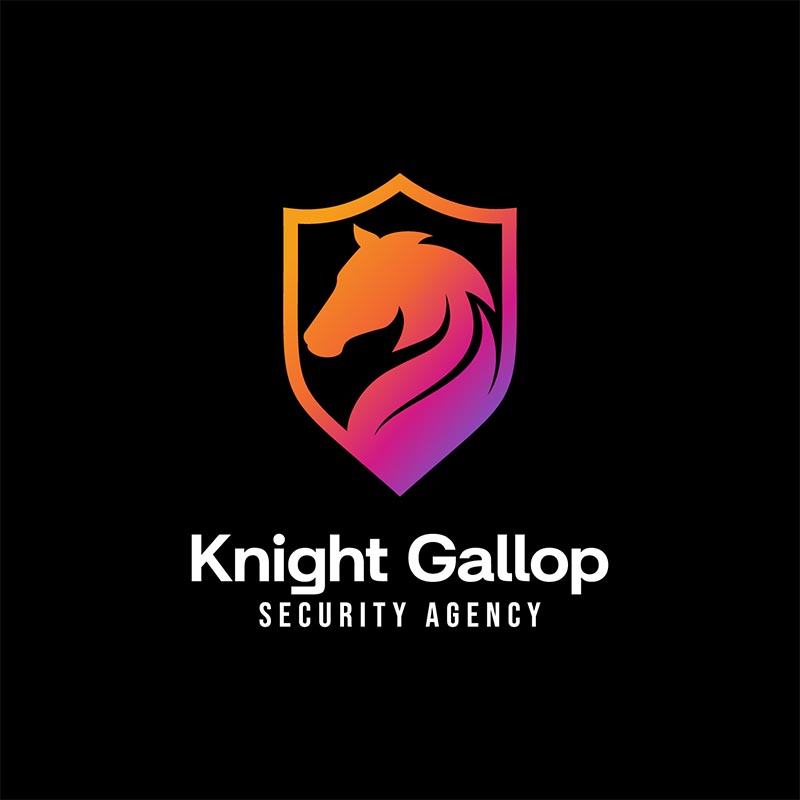 The horse within a shield or badge is perfect for a security theme. The gradient color palette creates a sense of power, authority, and danger. In addition, the typography used for the brand name conveys a sense of stability and protection. The straightforward logo design also comes with flexibility characteristics, making it easier to use the technique in all of the brand's marketing assets.
7. Lolly Pony Candy Shop
Younger customers love anything pink and pony! This candy shop logo features a playful, whimsical horse with a spiral candy design. It tells a story about the company's focus on fun and indulgence. The color palette mixes light and dark pink, creating a sense of sweetness and playfulness. The typography used for the brand name is fun and playful, too. Overall, the horse logo for a candy shop should convey a sense of playfulness, joy, and indulgence that speaks to customers looking for a fun and delightful candy shopping experience.
8. Maudlin Stallion Bartending Services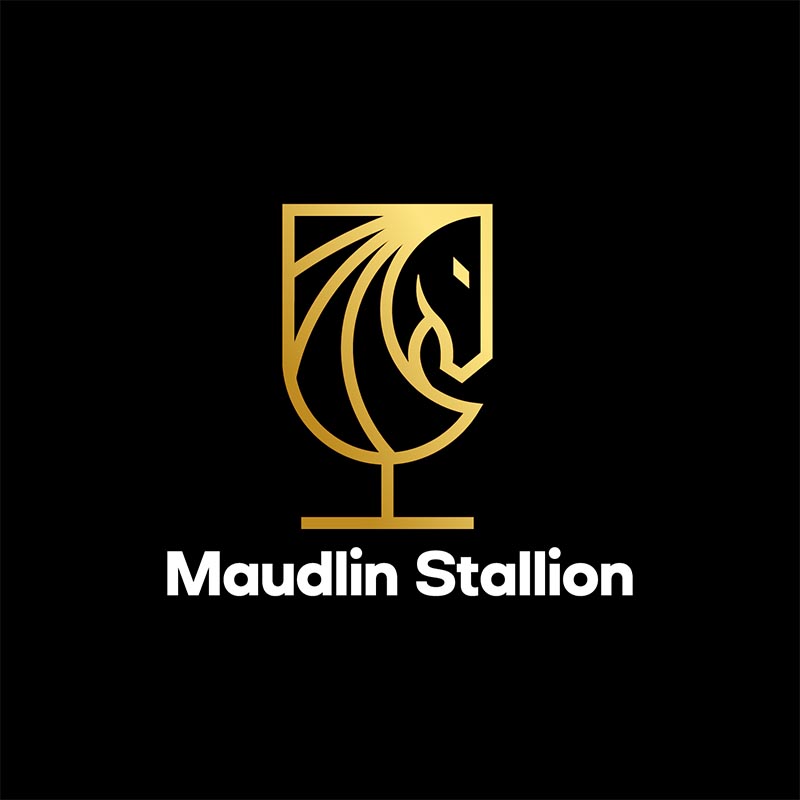 Here's an example of an elegant horse logo that uses lines to form an iconic symbol. The Maudlin Stallion, bartending services logo, features a sleek and stylish horse, symbolizing the company's focus on providing high-quality and sophisticated bar services. The horse could be depicted in a cocktail glass drawing, which adds to the bartending theme. More importantly, the black and gold color palettes convey a sense of professionalism and sophistication.
9. Pony Glam Chic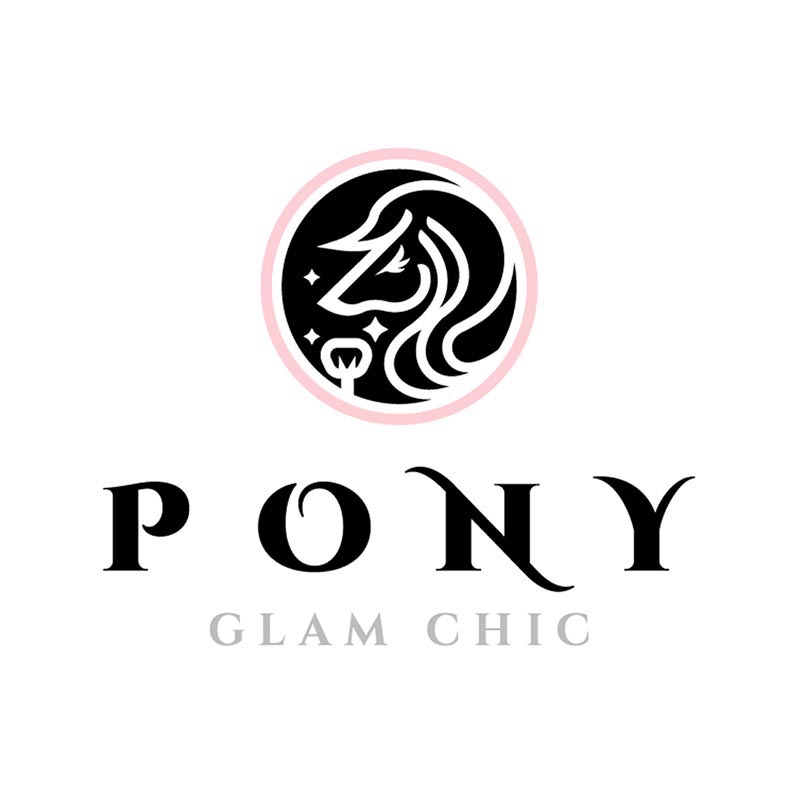 Check out this Pony Glam Chic logo design if you want a graceful and elegant horse logo. A sleek line art drawing features a horse's head decorated with some sparkles. The color palette and creative typography create a sense of femininity and luxury. The clean white background completes the elegant and modern approach to logo design.
10. Stallion Riders Horse Accessories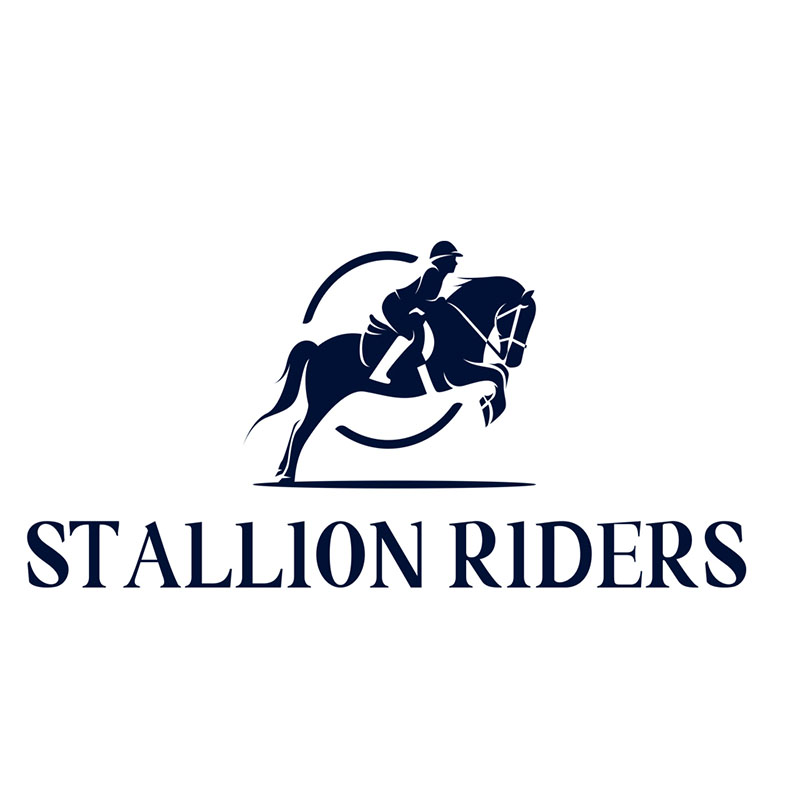 The horse accessories business logo could feature a majestic and regal horse. It resonates with the company's focus on providing high-quality, functional horse accessories. The image of a running horse helps emphasize the company's commitment to providing accessories that improve the horse riding experience.
Create Powerful Horse Logos with Penji
We have handpicked the best logos from the world's top logo designers to show you the power of horse logos. With Penji, you can get high-quality designs at an affordable monthly rate without worrying about the number of revisions or designs you can request.
Their skilled designers and project managers work with you to ensure you receive designs that meet your requirements and brand guidelines. Moreover, you can easily communicate with the designers through their platform and receive your designs in as little as 24 hours.
Do you need one logo design only? Don't fret. Penji creates one-off designs at surprisingly affordable fees!
Try Penji for 30 days and get your money back if you don't like the designs.