The season of endless holidays is upon us, and it's time to go all out with all the promotional campaigns for the major holidays of the year. You want to ensure your business stands out from the crowd. You may prepare for social media and ad designs. But there's one particular graphic that can give your business an advantage: posters. If you don't know where to start with your holiday poster designs, Penji has your back! We've compiled the best Penji holiday designs for your posters, social media, emails, and more. If you want to get started with your poster designs, download these FREE holiday-themed visuals now!
Finally, to show you the power of posters, here are 14 of the best holiday poster ideas for your business.
Menorah Lighting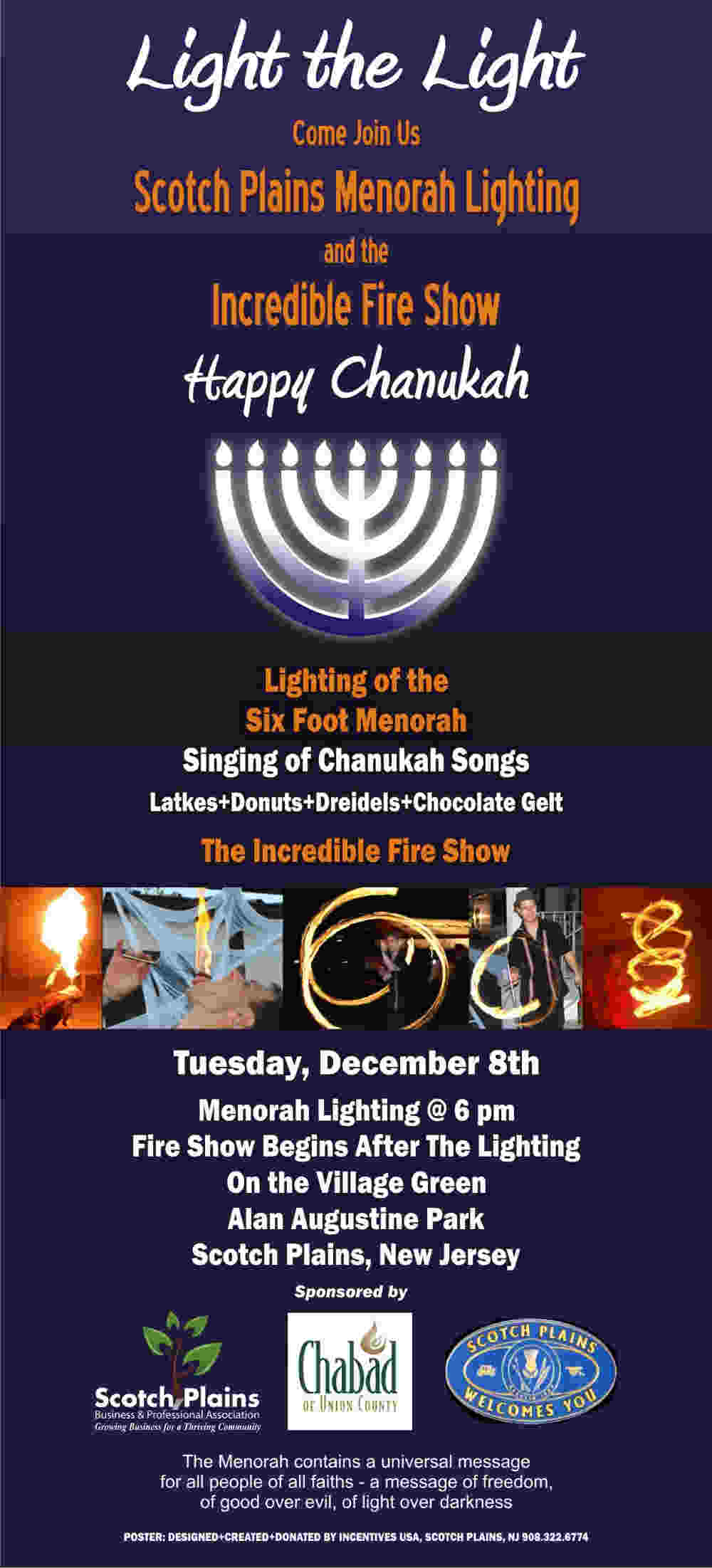 Hanukkah is a season filled with traditions and menorah lighting is one special event. This poster from Scotch Plains is a good example as it is loaded with information without compromising aesthetics. Readers will get all that they need to know while looking at a visually appealing creation.
Mercedes-Benz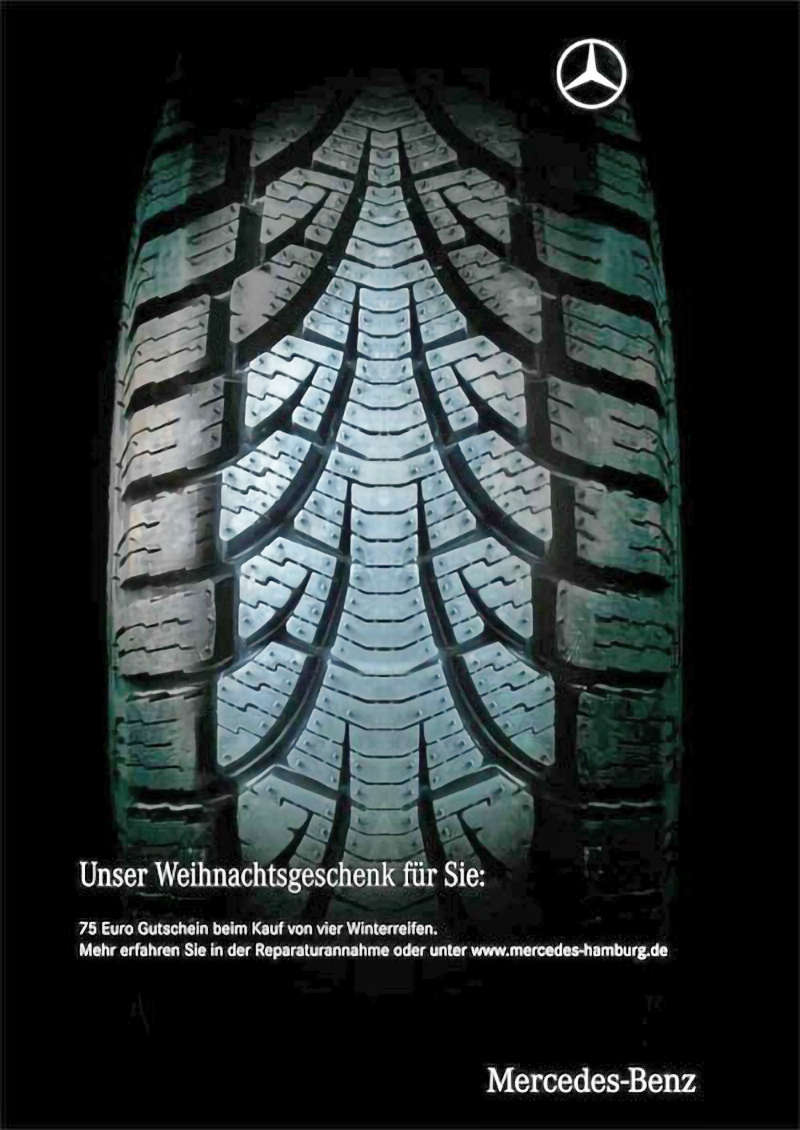 This Christmas poster from Mercedes-Benz illustrates the brand's precision and cleverness in all of their advertising materials. The images are dark and so is the background as is common with automobile tires. What makes this holiday poster festive is the highlighted Christmas tree shape in the middle. Creativity at its finest.
Lido Complex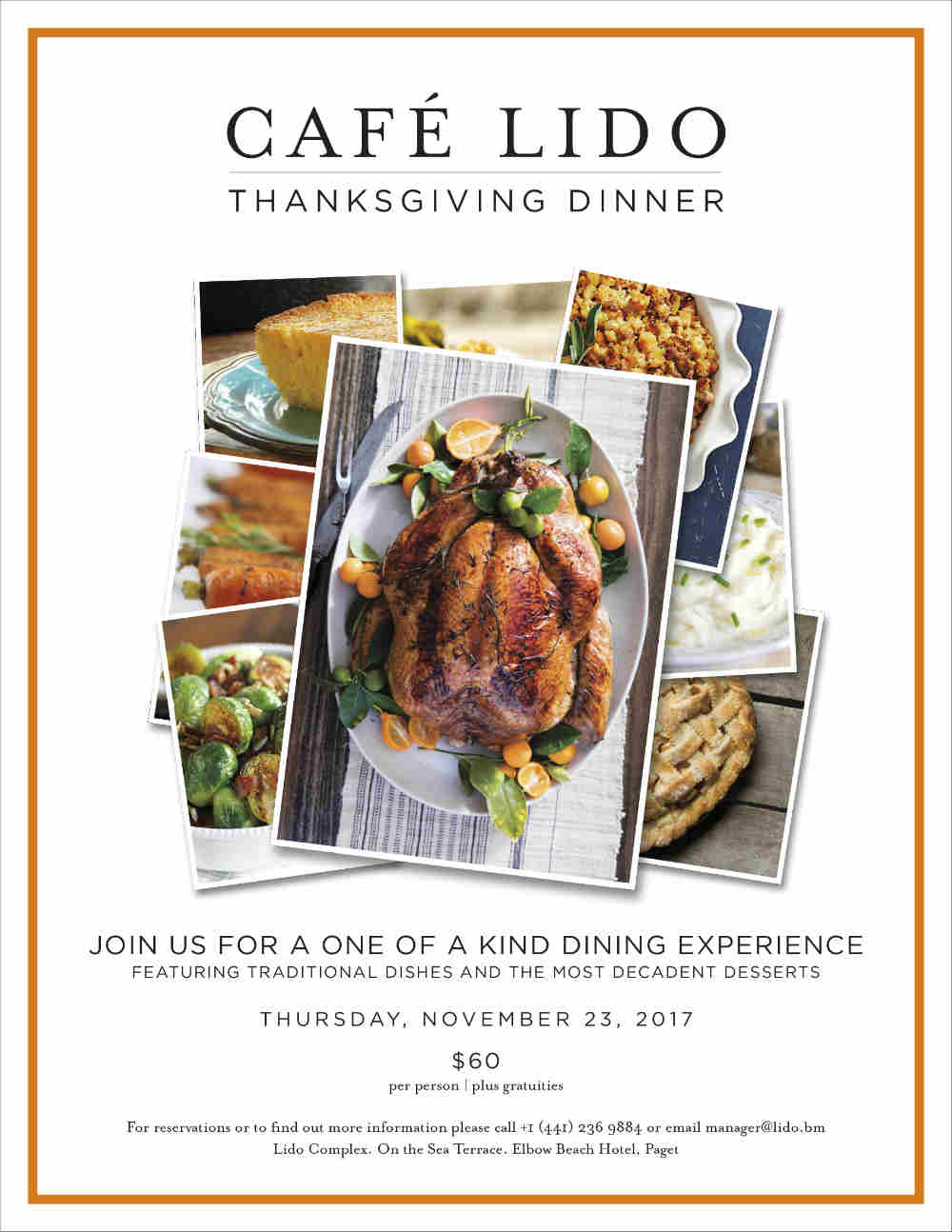 When you think of Thanksgiving, you think of oranges, reds, and all the golden colors of autumn. This poster from Lido Complex has more white space in it than the said colors. The use of high-resolution imagery is what makes the poster look clean and crisp. It perfectly captures the tastes of Thanksgiving.
Home & Cook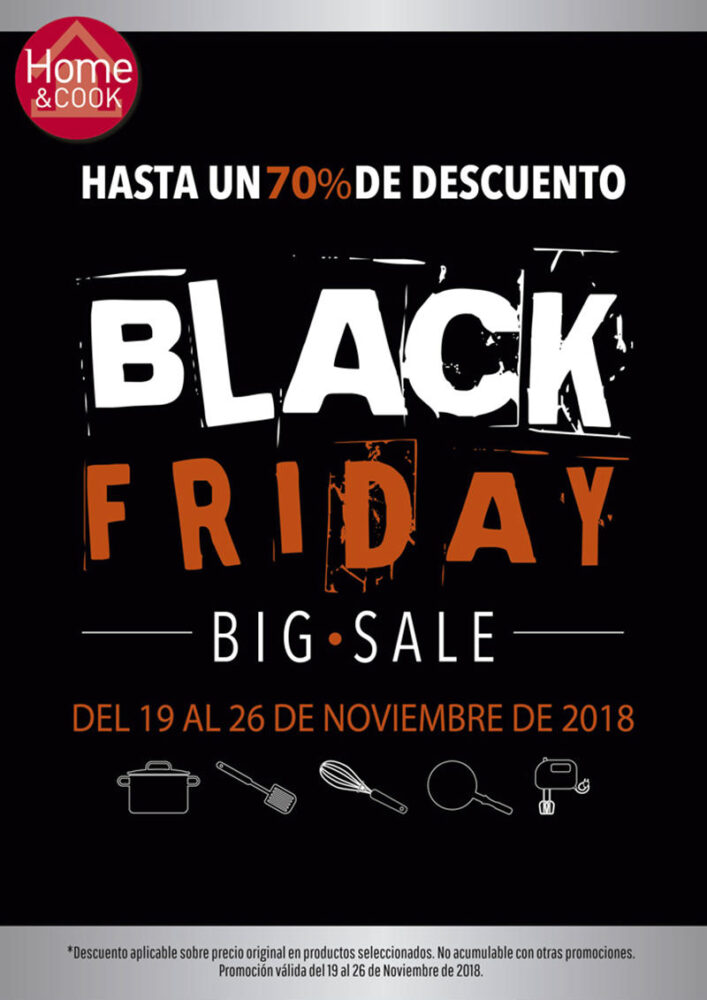 The Outlets Stores featured this Black Friday poster of Home & Cook which is a superb example of an effective and eye-catching design. The use of different types of fonts is remarkable as it is the poster's main focus. The addition of a few drawings of cooking utensils served only as an adornment added to its punch.
Nike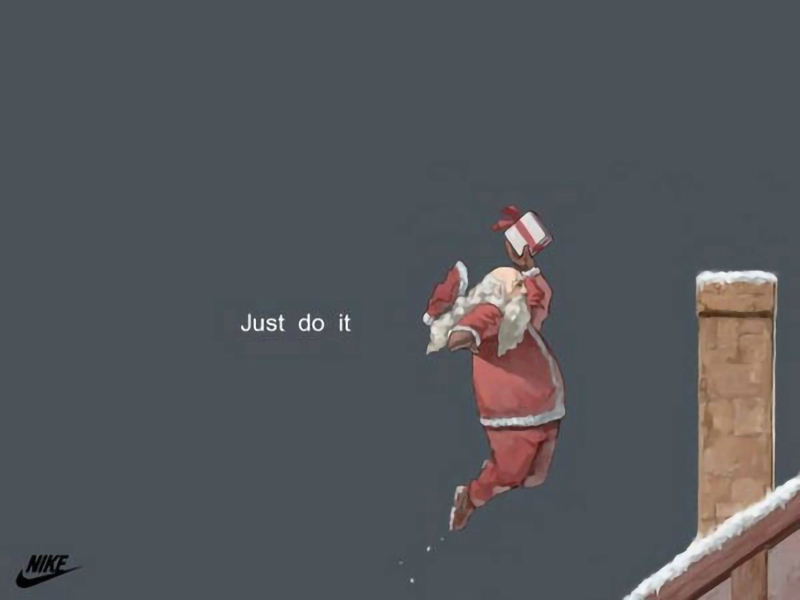 Nike's Christmas poster features Santa doing a basketball dunk instead of going inside the house to deliver the gifts. This is a whimsical way of incorporating the Christmas spirit in their ads, Nike style. While this didn't have any other information on it, the brand itself is famous, everyone will know where or how to get their products.
Lenovo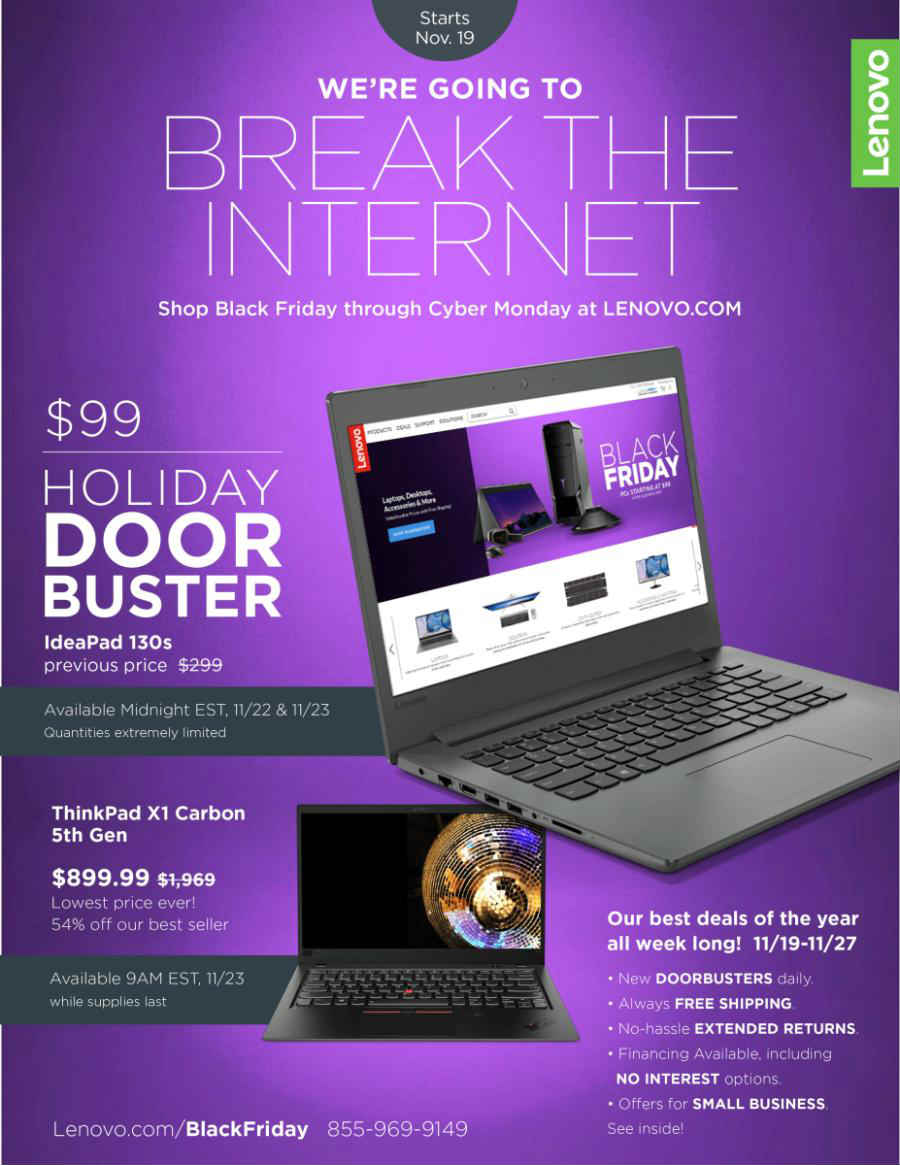 Cyber Mondays are worthy of creating posters for as most businesses offer deals and promos that are too tempting to resist even after Black Friday is over. Lenovo, a tech company has made this creative poster that shows its best deals from Black Friday to Cyber Monday. The deals, combined with an overall innovative design, are enough to catch any techie's eye.
Hellmann's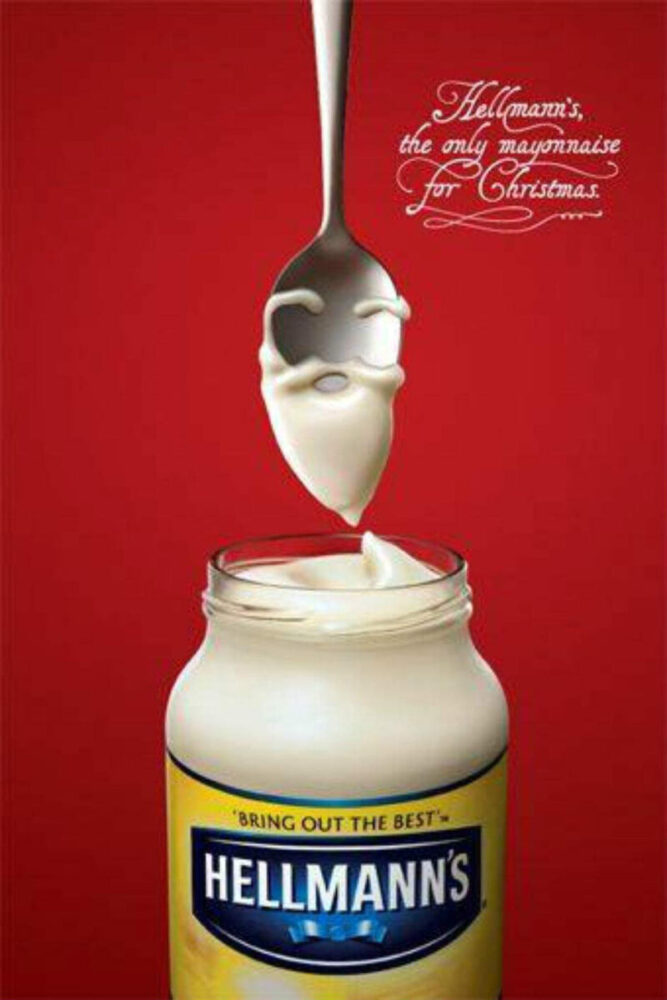 This bold and straightforward holiday poster for Hellmann's needs no text as it sends out its message loud and clear. It uses an ingenious ploy to let the viewers know that there is no other mayonnaise on the Christmas table other than theirs. And with an image of Santa, the authority on the holiday itself, who can dare to argue?
James Avery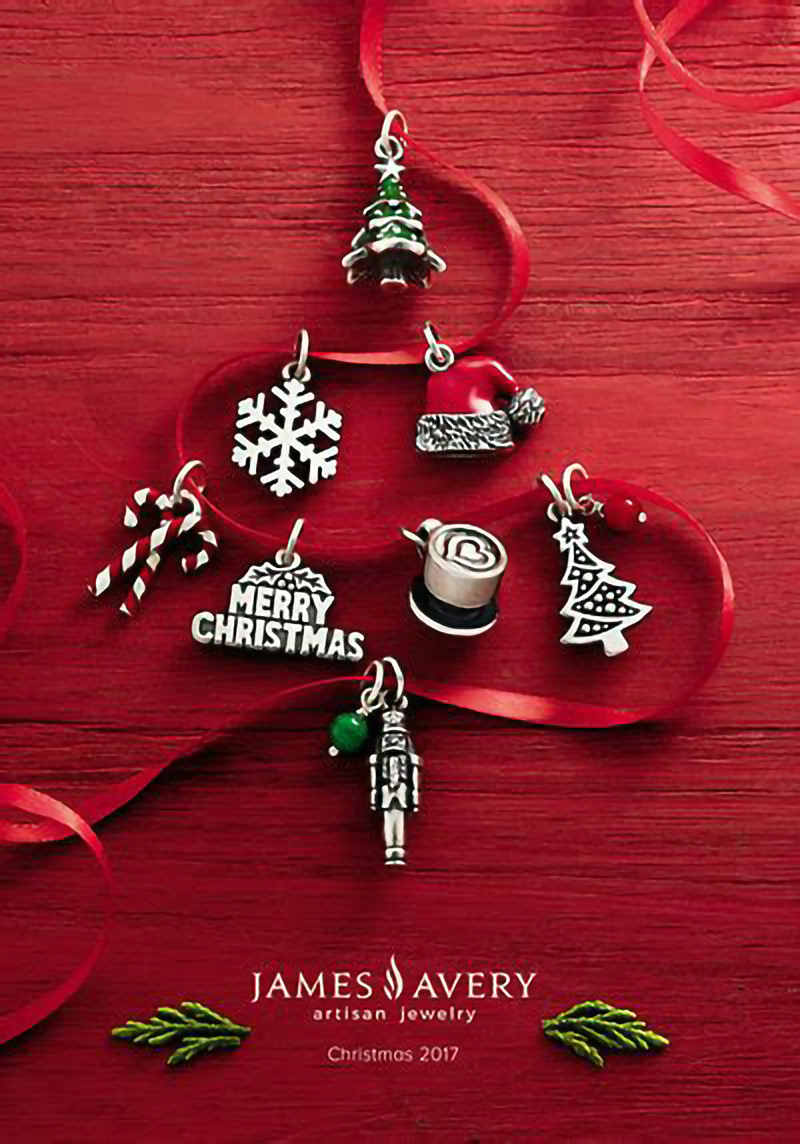 Red and green are the official colors of Christmas and this poster from James Avery Artisan Jewelry uses them to the hilt. The beautiful reds are heartwarming and with the splashes of greens that add emphasis to the design, this ad expresses Christmas so efficiently. It showcases the cute baubles that they offer in a layout that flows perfectly. Plus, it leads the eyes down to the brand name.
Hanukkah
This next holiday poster sample is from Fruugo. It's a generic poster but good enough to take inspiration from if you want a minimalistic approach in your design. All the elements of Hanukkah are in it and have enough space to add on your details.
If you want a poster as beautiful as this one, you can have a professional graphic design team to create one for you.
Quality Street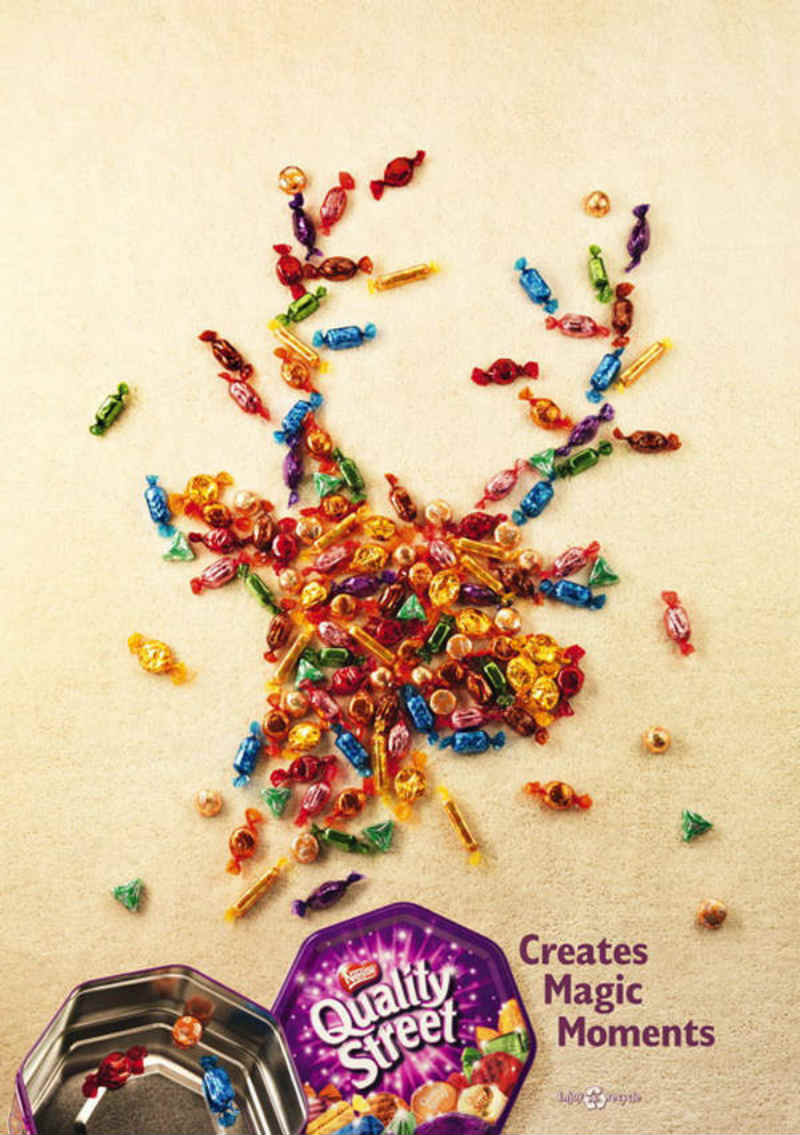 Nestle claims that its product, Quality Street, creates magic moments. Just by looking at their holiday poster, you'll truly see and feel the magic. The sweets in different shapes and sizes all come in colorful wrappers that make them shiny, shimmery, and splendid. And when you look closely at the way the candies are thrown about, you'll be surprised to see it in a reindeer shape.
FedEx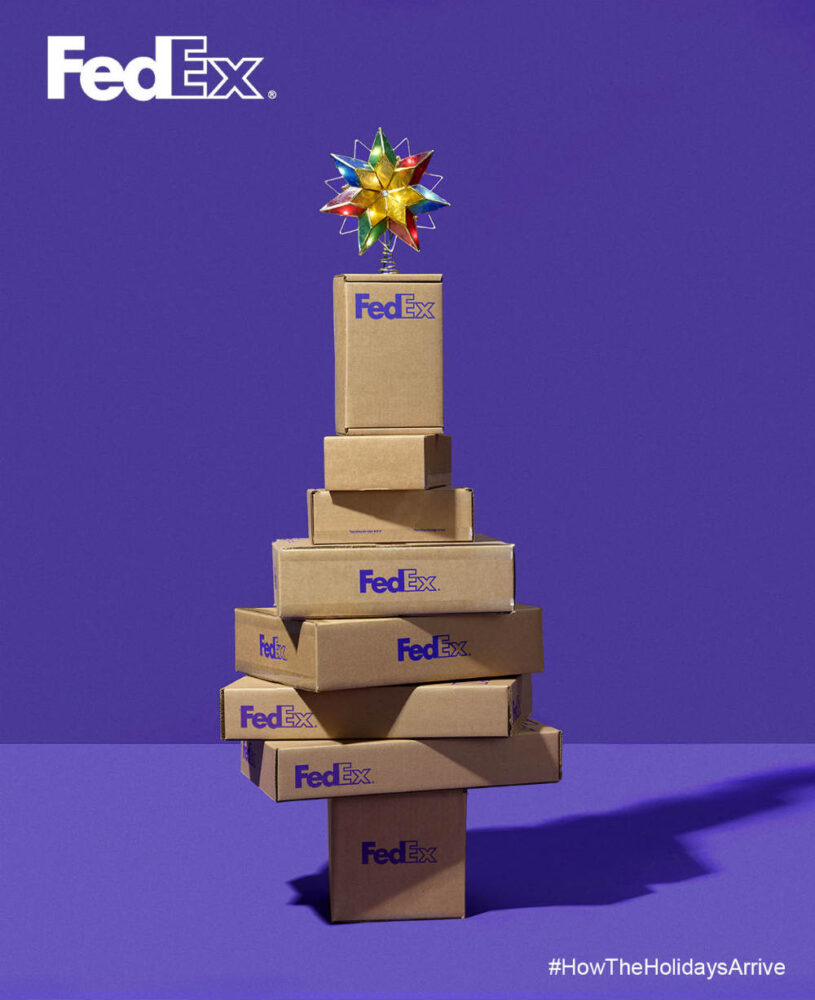 To get noticed among a sea of campaigns during Christmas, it pays to think out of the box as what FedEx did on their poster. Instead of the usual reds and greens, they opted for violet. Christmas is for gift giving and this sends out a message that they're ready for your deliveries this season. A beautifully executed design that's thought-provoking.
Macy's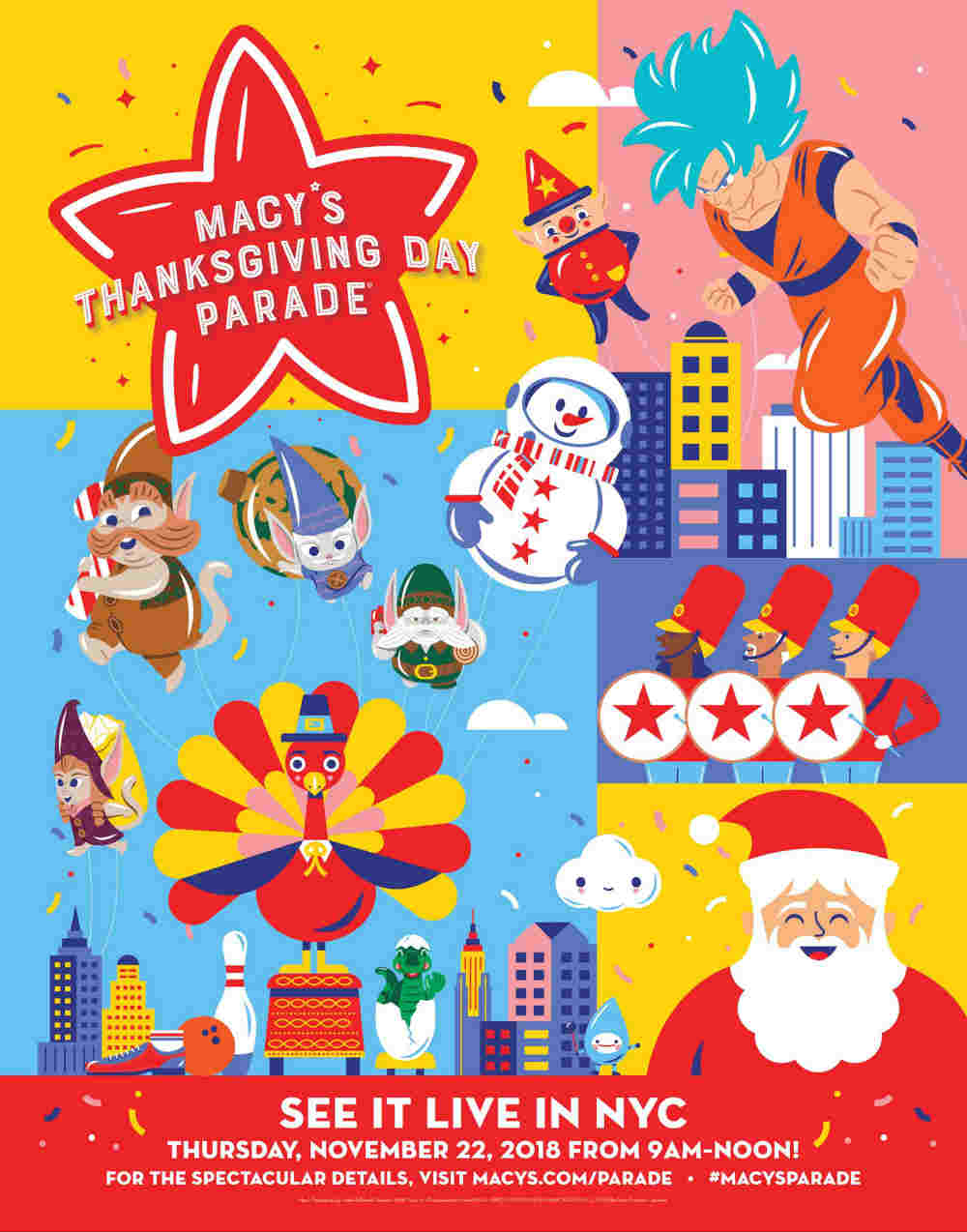 Macy's holds an annual Thanksgiving Parade and this poster was made for their 2018 celebration. The parade mainly targets children with the poster having images of cartoon characters in bright, pastel colors. It has balloons, marching bands, and a Santa image on it that spell fun for all ages.
Heineken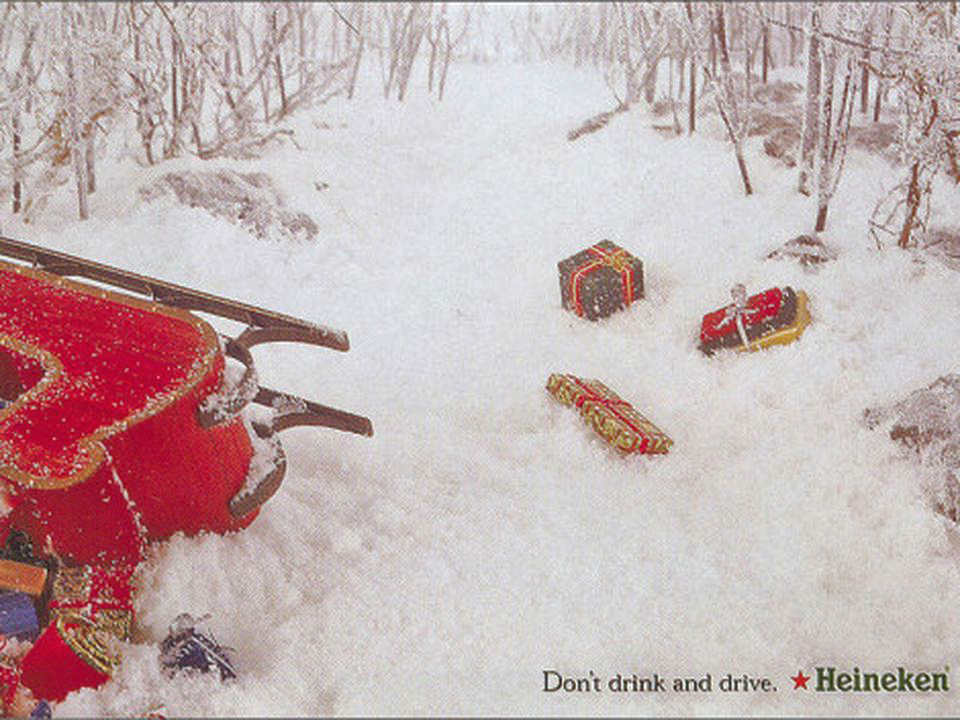 Christmas is a joyous time for everyone, but sometimes, some people get all hung up on the celebrations. This poster from Heineken gives out a reminder not to drink and drive in a way that no one can take offense from. It is filled with wit and humor plus a whisper of a blur that represents the snow and the clogged mind. The layout is perfect and the colors are subtle to avoid confusing the viewer from its original intent.
AB InBev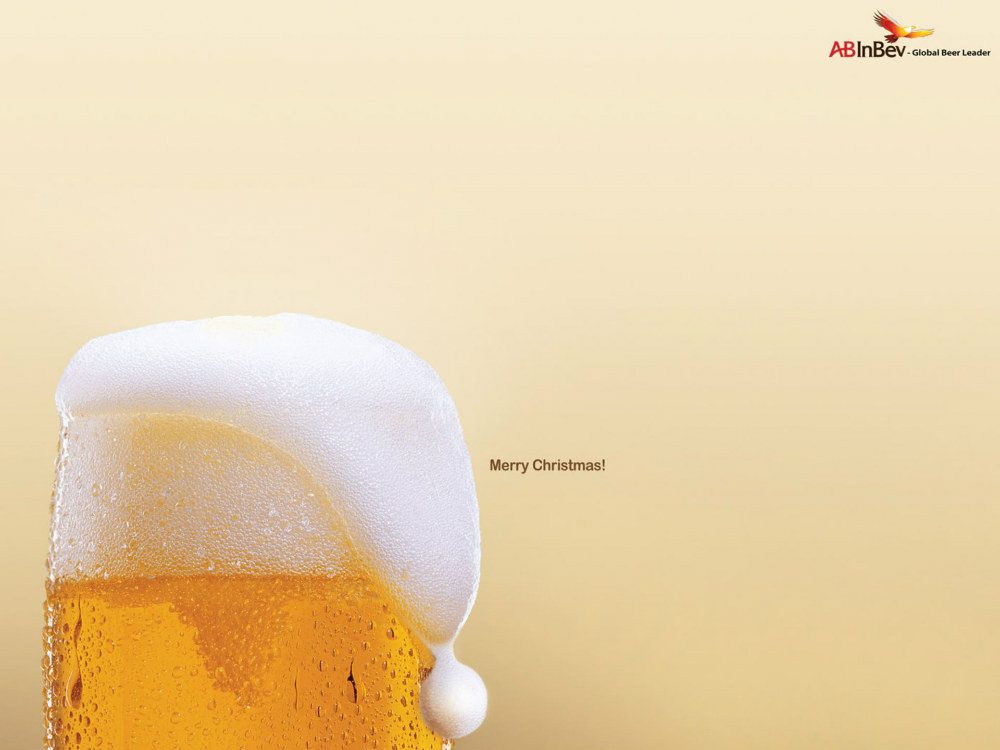 AB InBev is a beverage company from Belgium and promotes its product in a very sophisticated manner in this holiday poster. Tastefully done, it shows a beer mug with the froth in the shape of a Santa hat. Its logo is located at the very top right part of the design and only a Merry Christmas greeting in the middle.
The golden color of the drink tempts and flaunts how good it is to have their beer on your holiday celebrations.