One of the most anticipated holidays by fans of all things scary, Halloween is also a great time for businesses wanting to market their brands. If you're an entrepreneur who wants to connect to more customers, this is a big chance for you to get in on some holiday spending. That said, advertisers and entrepreneurs alike must grab this opportunity to rake in sales by amping up their Halloween marketing visuals.
But don't fret. We'll help kick-start your Halloween marketing campaigns by giving you these free Halloween-themed images and illustrations you can download for FREE. You can then pair those visuals with these Halloween marketing ideas to rake in more sales on this holiday.
Get That Halloween Vibes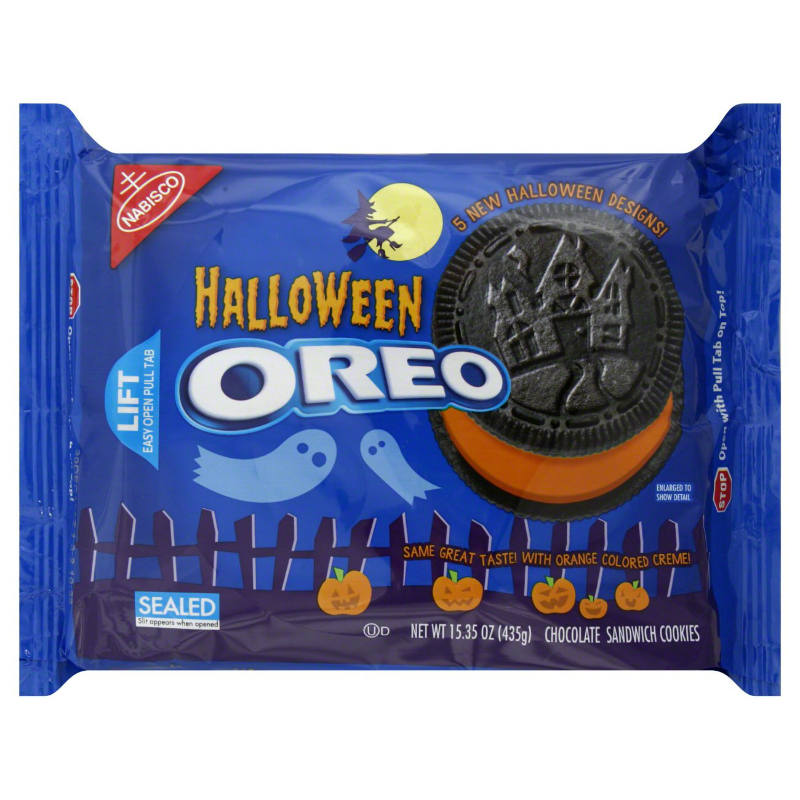 Even if your store doesn't offer products for Halloween, you can add scary elements to them to give them that holiday spirit. Take this cute example from Oreo. They created special edition cookies with ghosts and pumpkins on the package with orange crème inside instead of the usual white.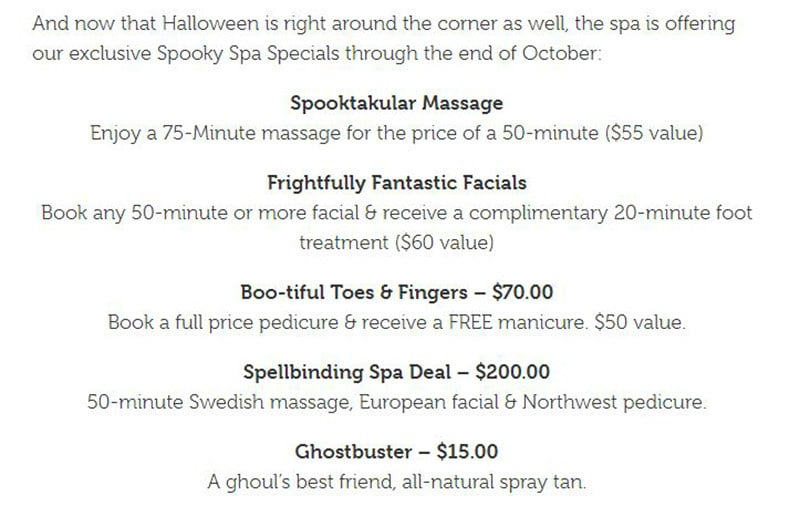 If your business is service-oriented, you can try this Halloween promotion by The Coeur d'Alene Resort Spa. You don't have to go out of your way to Halloween-ize your wares, it can be as simple as changing the names to add that special holiday touch.
Hold a Halloween Costume Event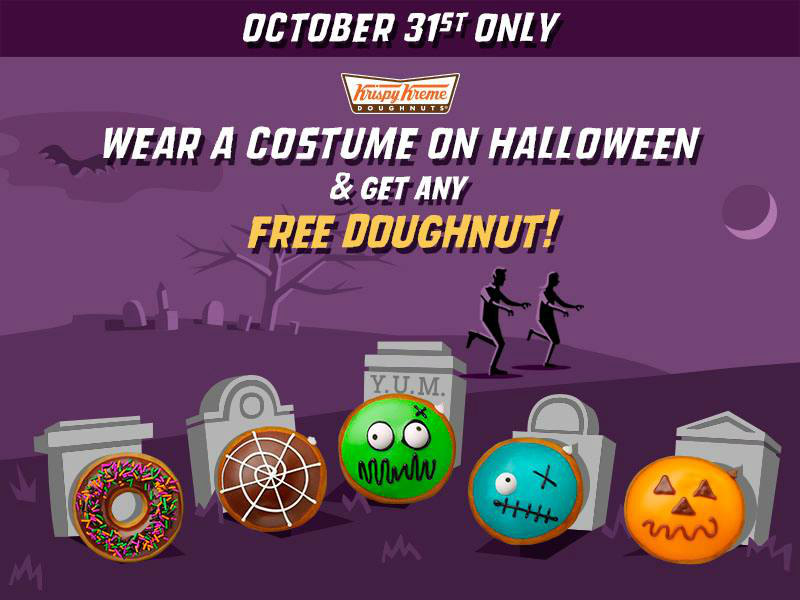 Ask your customers to come to your store wearing their best Halloween costumes to get a prize or some freebies. Krispy Kreme offers free donuts to everyone who comes in their stores in a costume. Or you can host one online and ask your followers to post their best costumes and create a poll to choose the winners.
You can offer a discount that they can use when they purchase from your online store. Or a gift card that they can redeem from your brick and mortar store if you have one.
Decorate Your Storefront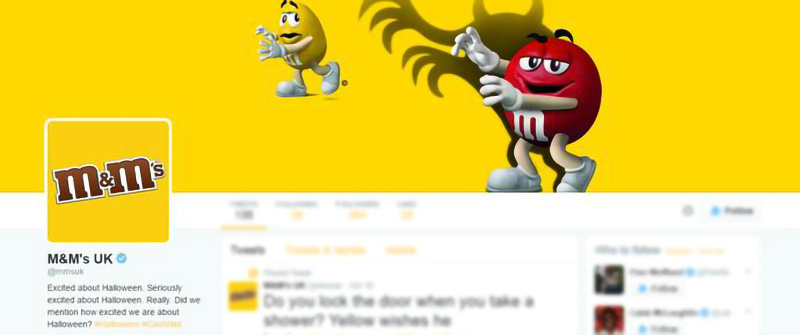 Whether you have an online or physical store, decorate them with spiders, witches, bats, or anything scary you can think of. You can either add a zombie figure on your storefront or add a spooky pop-up window on your website or social media platforms. M&M's transformed their UK Twitter account with a Halloween-themed cover photo.
This is simple and cost-effective as you can reuse the decorations for next year. If you're unsure of how you can have Halloween-worthy graphic design on your website, you can always get the assistance of professionals.
Offer Specials and Deals
To get more customers this season, create Halloween marketing ideas that offer specials and deals that will entice them to choose you over your competition. Set a limited time only to urge them to act fast. Flash deals such as this one by The Patchbay offers exciting deals that are nothing short of hair-raising.
Create smart, effective campaigns efficiently

Meet your conversion goals using visuals that stand out

I need this!
Scare Them with a Newsletter
Send out newsletters to everyone on your mailing list. Design your newsletter with a Halloween theme and remind your customers why they need to visit you on that special day. Let them know of your new products or services or any promos specifically created for that day or month.
Old Navy sent out this cleverly designed newsletter on Halloween 2013 to let their customers know of their in-store sale. It clearly specified the limited time offer making their customers want to get the discounted items before all the supplies are gone.
Offer Halloween Suggestions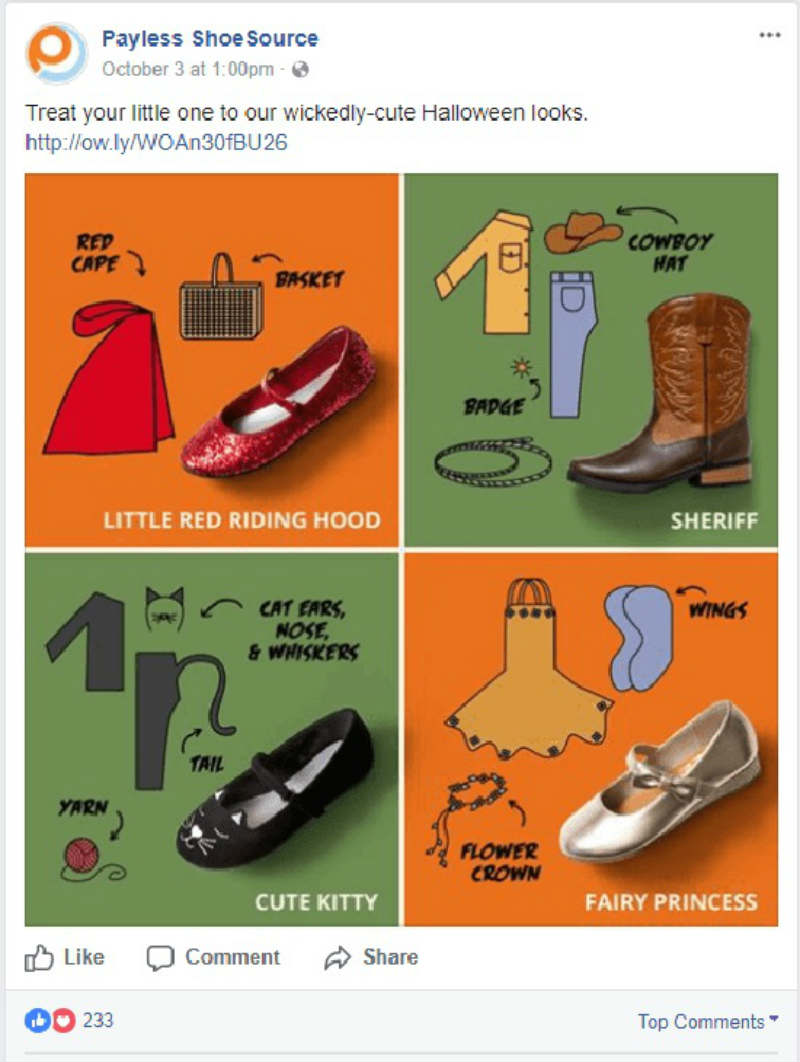 You can create Halloween marketing ideas on how your customers can have the best Halloween costume using your products. This example from Payless ShoeSource shows how to create several costumes using some of the shoes available on their stores. Or you can take inspiration from what McCormick did on their website.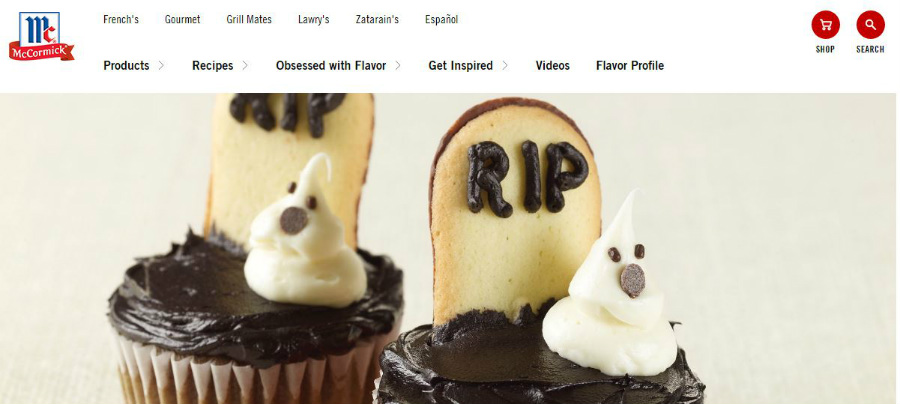 They feature recipes that their customers can make for Halloween such as this Ghost in the Graveyard cupcakes using ingredients that include some of their products. It also includes links to where they can buy the ingredients which makes for a great buying experience.
Organize a Trick or Treat Event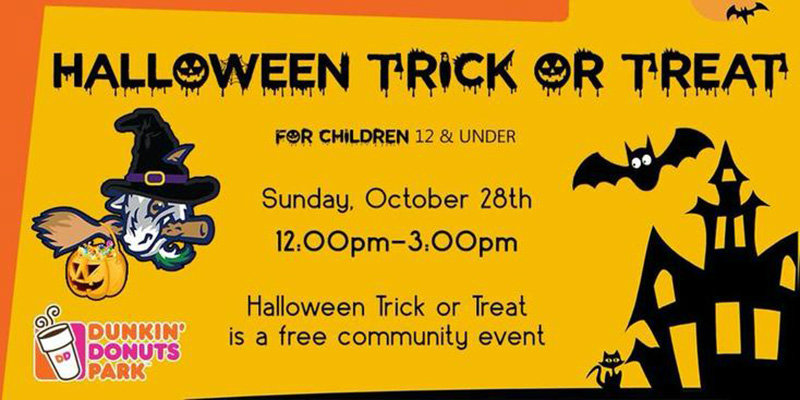 Halloween is a special time to get the neighborhood together and what better way for your business to do this than by organizing a trick or treat event in your area. You can get local businesses to partner with you to host this event to make it a go-to place for families to have their trick-or-treating activities. Dunkin' Donuts creates the most creative Halloween marketing ideas like this one for example.
You don't need your own park to do this, finding one you can rent for the day will do just fine. As always, don't forget to post your invitations either by email or through your social media platforms to get more people to attend. You can create a raffle for everyone who shares your event posts on their Facebook walls or Instagram accounts and give out prizes for the winners.
Dress Up Your Staff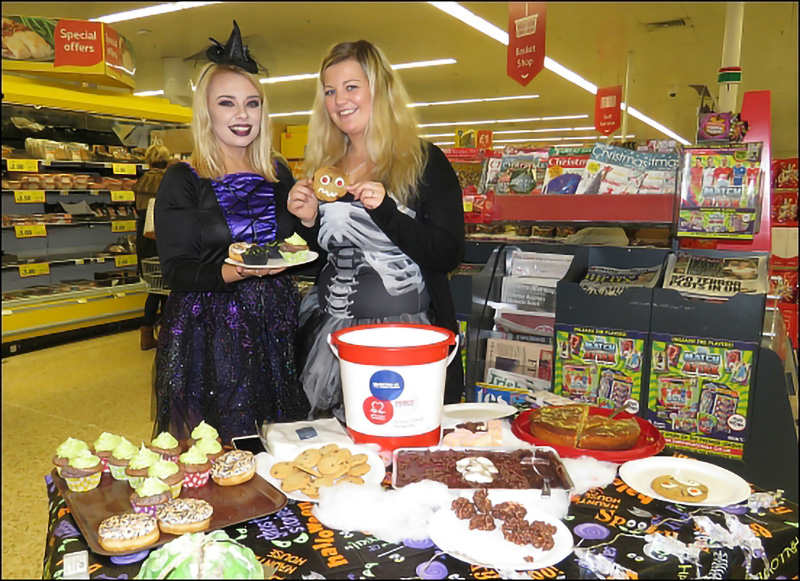 If you have a brick and mortar store, you can get your staff to dress up in Halloween costumes. Take pictures of them and post them on social media. This is great in widening your reach as people will know the human side of your brand, knowing that your staff loves what they do.
The Tesco staff on their Burnham-On-Sea branch wore their best Halloween outfits for a fundraiser. Not only will this boost the morale of your employees, but you can also get more engagement on social media as well.
If you're an e-commerce business, you can also do this by dressing up your profile pictures or logos with a Halloween theme. You can take a cue from Pepsi when they modified their logo for Halloween.
Final Thoughts
Halloween may be all about scaring people but making it a fun experience for your customers can bring in more sales and generate new prospects for your brand. This holiday is a great opportunity for you to intensify your Halloween marketing ideas and get the chance to increase sales and create brand awareness.
Updated October 14, 2021