Halloween is no longer just a holiday to dress up and throw parties. Even businesses get in on the fun through promotions and on-the-day Halloween-themed changes. Your business can have some fun on this spooky holiday without breaking the bank. Well-designed Halloween graphics can show your holiday spirit, so to speak. Scroll down to see some Halloween graphic ideas to try during the fang-tastic holiday.
Oh, by the way, we have a little treat for you. We have FREE Halloween graphics to give away. Yes, you read that right. It's 100% free and all yours once you download them. Click here and get all the Halloween graphics you'll need for your campaigns, posts, and other promotional activities.
Website

Have lots of fun decorating your website with all sorts of scary stuff like spiders, bats, and zombies. You can start with the banners. You can choose to use a static banner or an animated one. Thoughtfully-designed banners with excellent Halloween graphics can easily grab your audience's attention. So make sure that it's interesting and eye-catching just like this one from Stonemanor.
There are many other options you can take to decorate your website such as icons, backgrounds, patterns, vectors, and so much more. All you need to do is to explore and have fun much like decorating your physical store if you do have one. After all, Halloween is all about having a good time.
Profile Pics

Get inspired by this Scary Perry's profile pic, a one-stop-shop for all things Halloween in Chicago. They are into the business of Halloween, hence the spooky profile. However, that doesn't mean you can't do this with yours. You can be playful or terrifying, all in the spirit of the season.
Cover Photos

If you changed your profile pic into something scary, it's only natural that your cover photo follows through. Here's a perfect example of a Facebook account with its profile and cover photos unmistakably designed with Halloween graphics in mind, that of Halloween's.
Logos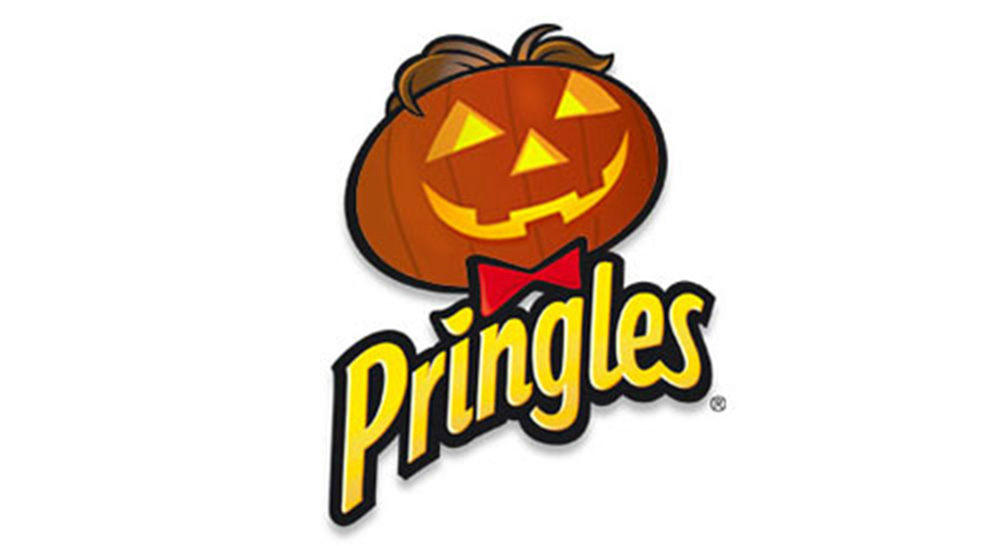 Modifying your logo to make it more Halloween-worthy is one great way to add spook to your business. Take this example of a creatively designed logo by Pringles. Seasonal branding is an excellent way to create positive emotions for your business and most especially your customers. It gives your brand an overall dynamic image as well.
Fonts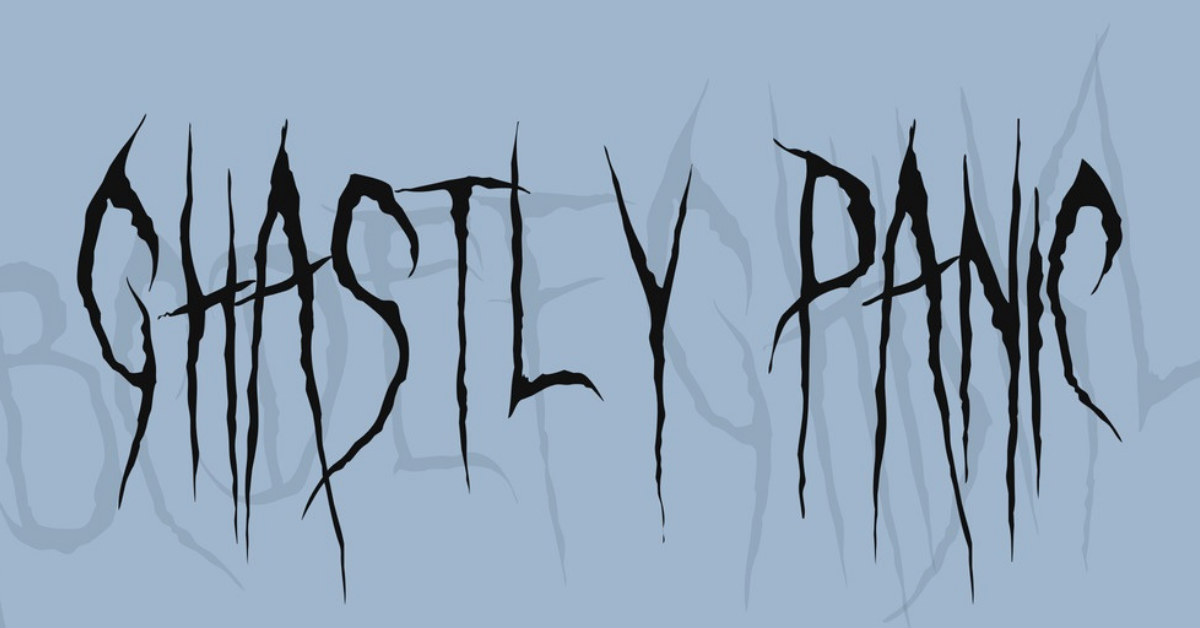 If you want to go an extra step further into the Halloween spirit, change the fonts on your website with typefaces that are scary or funny. Ghastly Panic, Zombie Holocaust, or You Murderer fonts will do the trick very well. There are more you can find that's either free for use or you can have them custom-designed for you.
Posters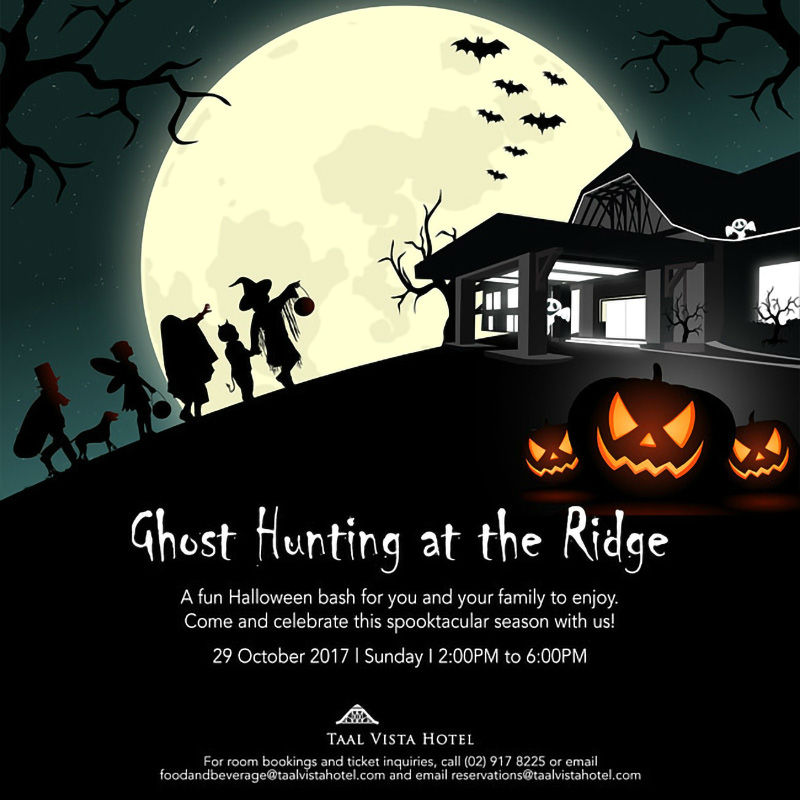 Promote your business this holiday season by creating posters with fantastic Halloween graphics. They can be for your business or a Halloween event you are thinking of organizing. Posters are very effective in getting your message across. It is also easily visible especially if you're targeting people within your area of business.
A trick-or-treating event held in Taal Vista Hotel in the Philippines was announced through this well-crafted poster. It shows kids in costume going up the hotel entrance with a full moon as its background. Plus the use of a scary typeface for the headline adds more spook. The wonderful thing about this is you can use this either as a printed poster or as a Facebook or Instagram post.
Newsletters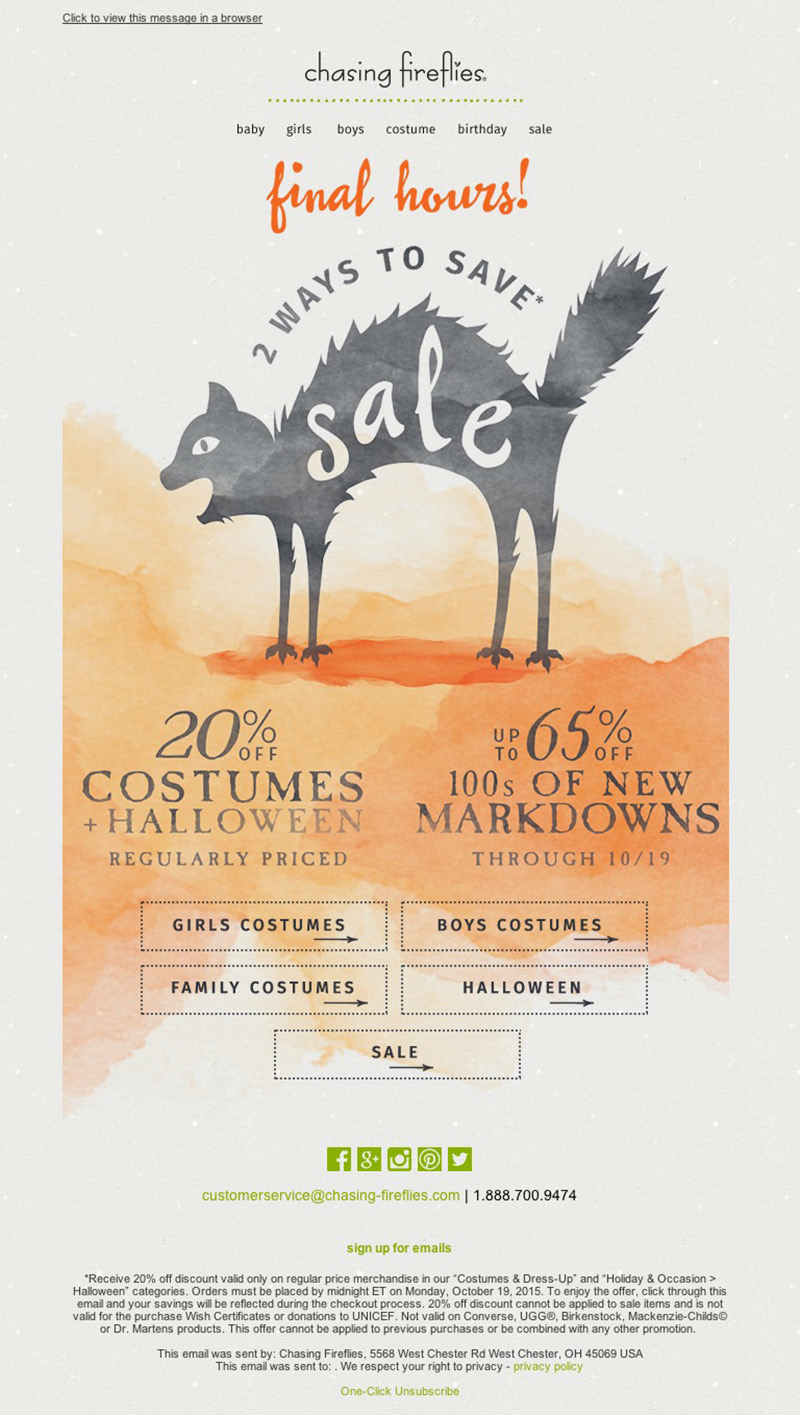 Getting in touch with your past customers can really help with increasing sales as they are being reminded of why they should go back to your store, place of business, or buy from your online store again. This newsletter from Chasing Fireflies lets them in on their sales and promos. Plus, since it was sent through email, it gives a feeling of exclusivity to their customers.
Package Design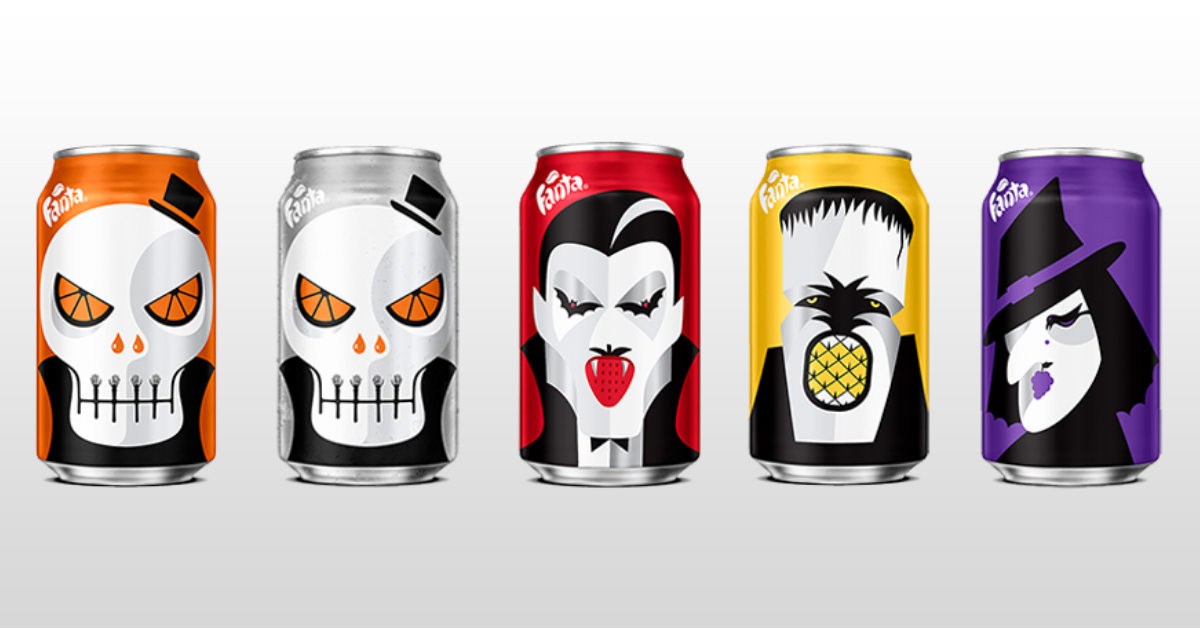 Each holiday has its own festivities, flavors, symbols, and other elements that create interest for most of the celebrants. Altering your packaging to suit the season is a great way to tap into that interest. This Halloween package design by Fanta not only creates interest, but it also feeds the excitement everyone feels when a holiday is coming up.
And when done creatively, people would want to have your products as a kind of souvenir. Or perhaps a collectible because they know that this is for a limited time only.
Illustrations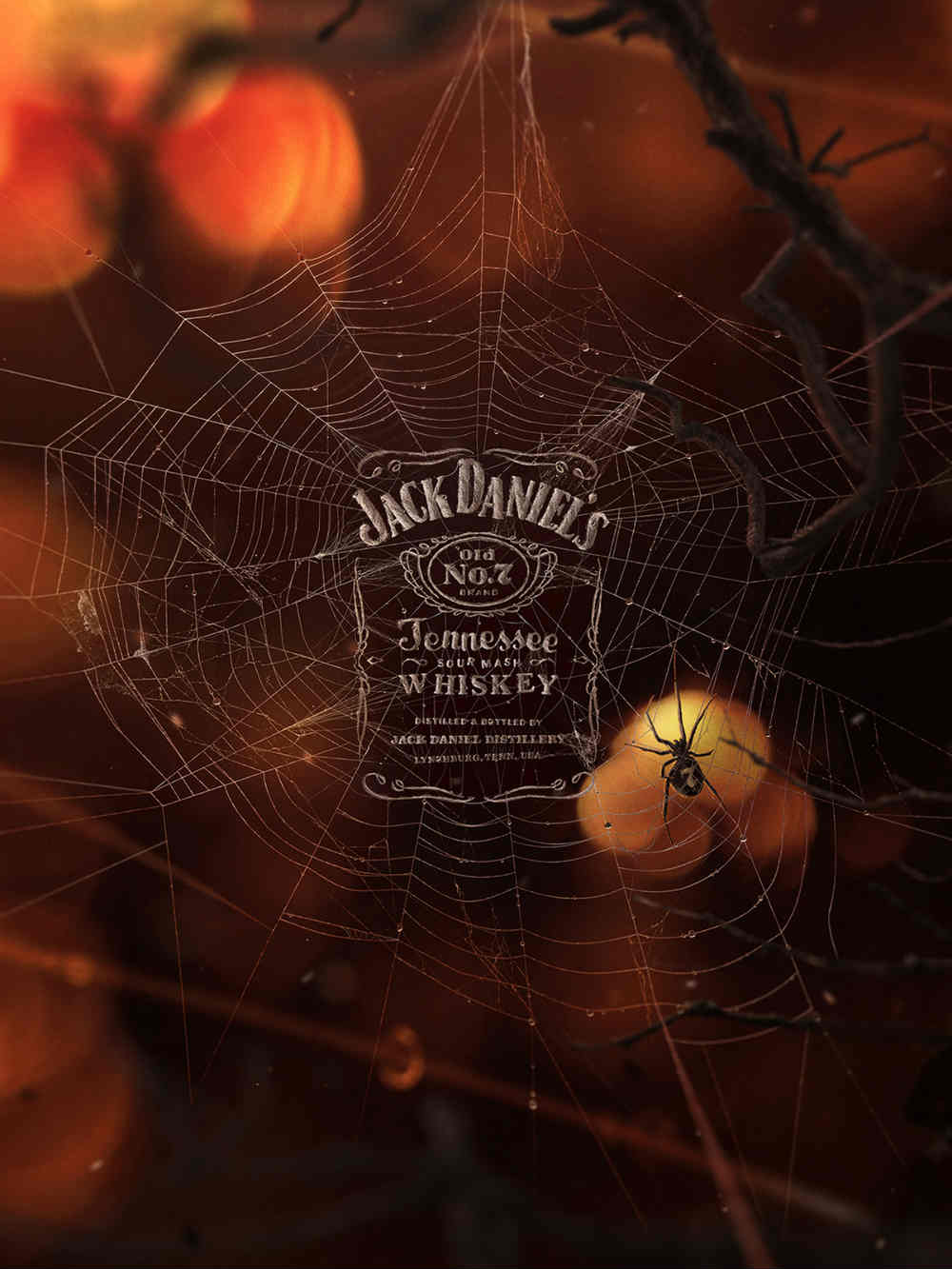 You can have illustrations done for Halloween that you can use on your website or social media platforms. This Jack Daniel's Halloween graphics is a beautifully-created artwork worth posting anywhere you can post it. You can use illustrations if you don't want a full overhaul of your marketing channels. This is a good example of adding freshness to your brand without having to exert too much effort.
Ads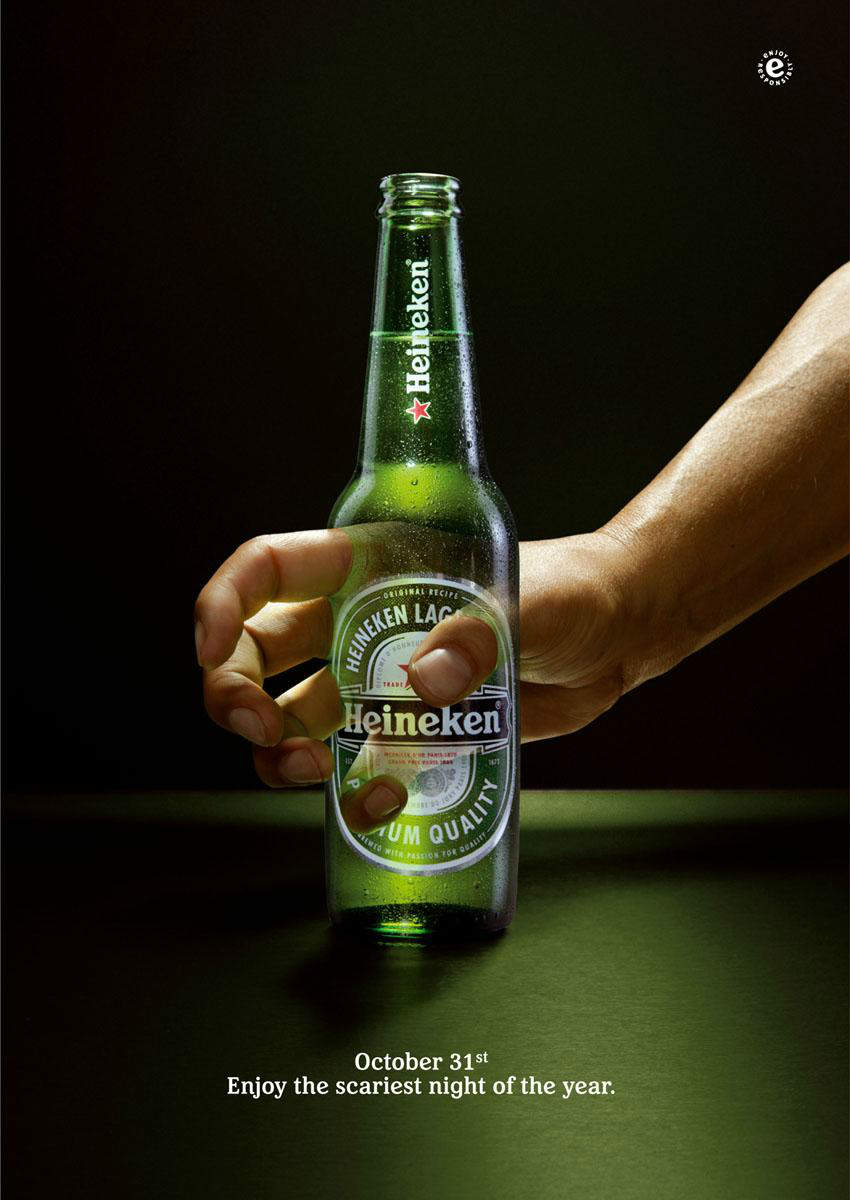 However big a business has become, there's always a time that engagement or sales take a slump. Halloween is one of the best times to release an ad as people are already getting into high gear for some spending. Also, getting them to notice you with a seasonal ad can help you get the much-needed interest. And of course, an increase in sales. Heineken's ad is a perfect example of this.
They got into the Halloween spirit and clearly sent the message to their customers that they're a dynamic company that's not afraid of change and always reinventing themselves. In addition, this ad creates interest and its clever layout and Halloween graphics grab attention easily.
How Can Penji Help?
To create marketing materials for your business that are not only impressive but are also effective in making an impact, you need the services of professional graphic designers. Penji has a team of graphic designers that can take on any projects you have for a flat monthly rate. Our services are reliable and dependable with a 48-hour turnaround for most projects.
If you want to have a spooky graphic design for your business this Halloween, don't settle for less as the competition nowadays can be cut-throat. You need to separate yourself and stand out from the rest to get the attention of your targeted audience.
Requesting a Design From Penji
Whether you need a Halloween packaging design, poster graphic, or anything else in between, Penji can help! With the top 2 percent of designers, we have the creative chops to create the visuals that will take you closer to your audience.
Requesting a design from us only takes three easy steps:
1. Create the Project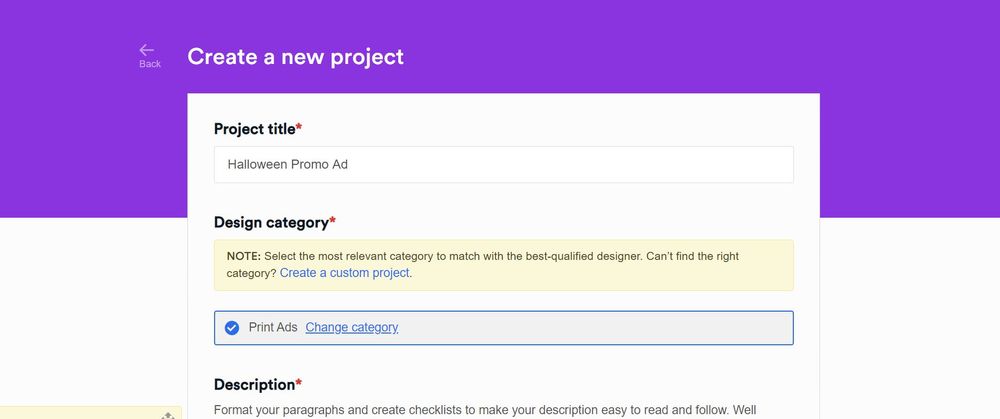 In the Penji dashboard, click New Project. Type in the title of the project and select from the categories. If the project that you need isn't included in the list, you can select Custom Project. In the description box, put in as many details as you can about the project you need. Once done, click Create Project. It will be assigned to a designer who'll get in touch with you if anything needs to be clarified.
2. Review and Revise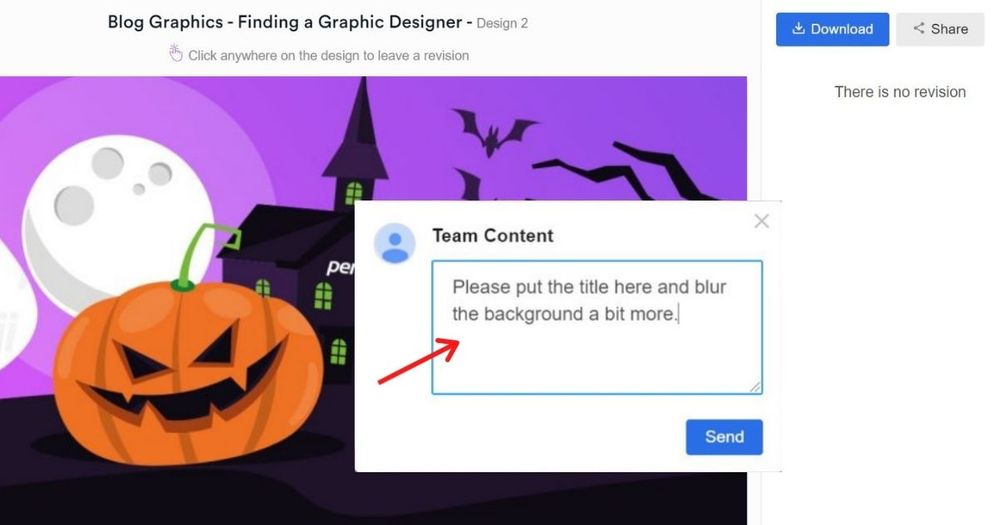 Within 24 to 48 hours, the assigned designer will submit a draft. Click on the file to view the design. If you need anything revised, click on that part and type in your comments. The design will be returned to the designer for revision.
PRO TIP: Communication is key when it comes to requesting designs. To make sure that the designer gets the look you want, take the time to include links to image pegs. It's also best to attach links to your website and to include info such as color palettes and other branding assets.
3. Download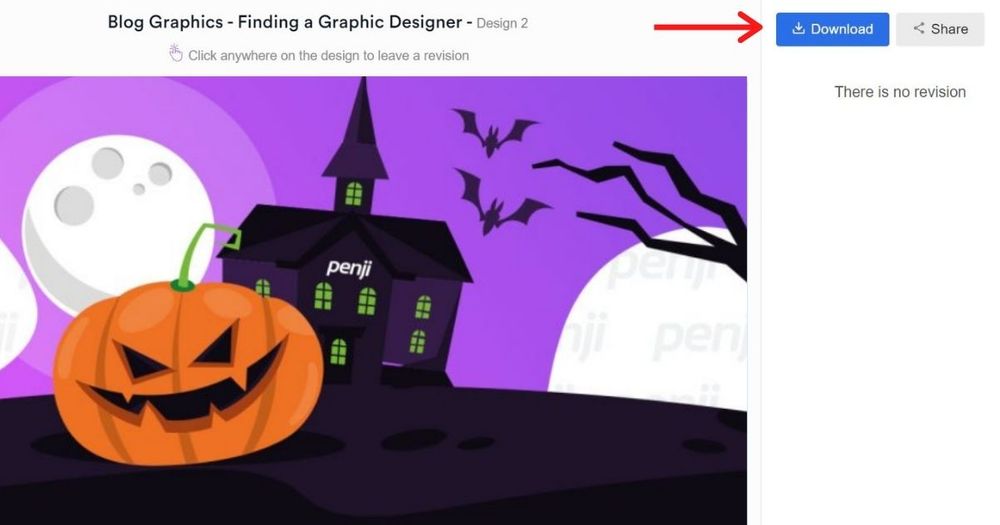 Once you're happy with the design, click the Download button and it will automatically be saved to your computer.
If you want to have a spooky graphic design for your business this Halloween, don't settle for less as the competition nowadays can be cut-throat. You need to separate yourself and stand out from the rest to get the attention of your targeted audience. Sign up today and see how we can help you mount successful campaigns!