With trick-or-treat season just around the corner, many businesses are trying to get on the scare-fest fever to increase brand recall and boost income generation. Marketing brainstorming during this season typically involves coming up with Halloween contest ideas to make the brand relevant during the holiday. Without further ado, check out the best Halloween contest ideas you can try for your office or business.
But don't scroll down just yet. We have one more thing to tell you! We have FREE Halloween graphics for your Halloween contest ideas. We have a prepared template for you from TikTok backgrounds, email headers, Facebook covers, and even Instagram posts! Download them here now!
The Significance of Halloween Season for Businesses
National Retail Federation's report states that more than 175 million Americans planned to spend an estimated average of $86.79 for Halloween Festivities last year. These numbers add up to a $9 billion total estimated commercial transactions over the season.
Around 9 out of 10 respondents said they planned to spend on candy. While 7 out of 10 Americans said, they planned to spend on costumes and decorations.
Create smart, effective campaigns efficiently

Meet your conversion goals using visuals that stand out

I need this!
US Census Bureau, on the other hand, released a report in 2017 that trick-or-treaters ages 5 to 14 reached an estimated total of 41.1 million kids. That equals a lot of costumes, candies!
With millions of Americans willing to spend money on garb, treats, decorations, and all other things in between, the season presents an invaluable income generation opportunity for businesses.
Fun Halloween Contest Ideas Your Team and Clients Will Love
Here are some fun contest ideas you might want to launch this season. Choose a plan that best fits your business. And note tips to market the contest to maximize publicity during this crucial season.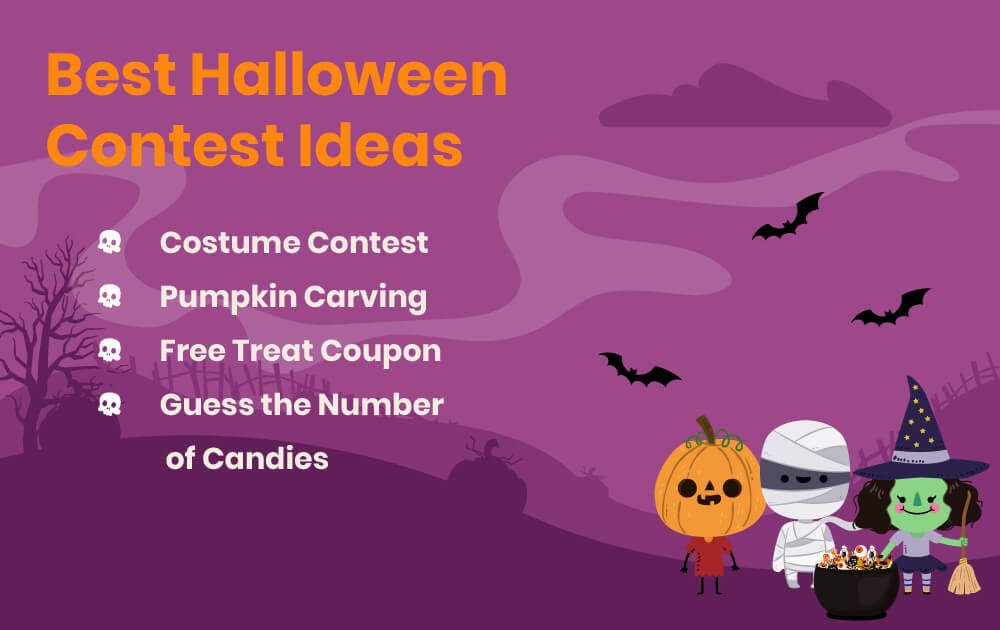 Costume Contest
Halloween is all about donning costumes! Launch a costume contest in your office or your store and encourage everyone to participate. Give the competition a twist — give special awards for those who come in pair costumes or team costumes.
The best way to market a costume contest is to put an outfit peg of the chosen theme on the event posters. Doing so would give participants a clear picture of the motif and could help them plan their costumes better.
Pumpkin Carving
Give pumpkin carving enthusiasts a special event to look forward to! A pumpkin carving contest will be an excellent opportunity for hobbyists to showcase their Jack-o'-lantern-making skills. Aside from the best pumpkin, you can also give away other awards such as scariest or funniest lantern.
Before the contest, you might also want to hold a pumpkin carving workshop led by an experienced carver. Not only will this allow more people to join the competition, but it will also give participants a skill they could use for many Halloweens to come.
Free Treat Coupon
Encourage your customers to buy more from your store by giving them a free treat coupon. To avail of the promo, customers would need to have a minimum worth of purchase. Or buy selected products, preferably seasonal ones that need to be exhausted before the Halloween season ends.
Given the statistics above, it would be best to start marketing this coupon promo as early as September. This is to take advantage of the influx of Halloween shoppers. Check out this article about Halloween Promotional Ideas That Will Turn Heads
Guess the Number of Candies
This game is perhaps one of the most uncomplicated, but most fun Halloween contest ideas any business could ever hold!
You wouldn't need intricate planning or preparations for this contest. All you need to do is to put out a bowl or bucket full of candies. Then let each customer guess precisely how many candies there are.
Customers who guess the precise number will win treats. You can also give out consolation prices for customers who gave a number to the nearest tenth.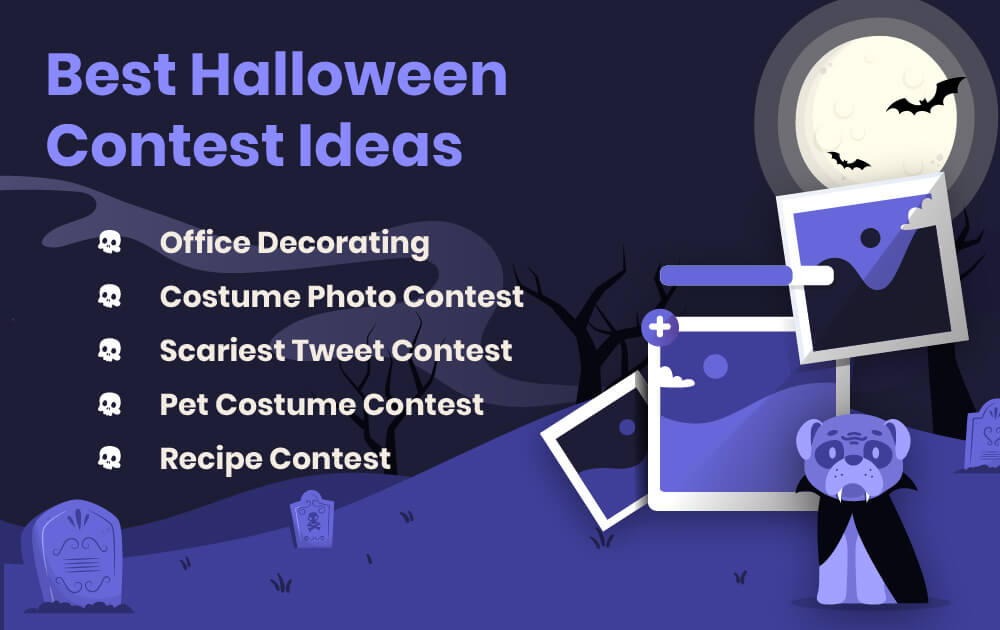 Office Decorating
If your business is office-based, you can encourage your team to get into the Halloween spirit by launching an office decorating contest.
Have each department decorate their cubicles in the spookiest, ghastliest way possible. Make the contest more exciting by requiring the team to be part of the tableau and dress their part!
Costume Photo Contest
If your business doesn't have a brick-and-mortar store, a costume photo contest would be just as fun.
Depending on the theme of your contest, urge clients to post photos of their costumes on social media using your contest hashtag. The best costume photo wins.
Not only is this a fun contest, but it's an excellent way to get free social media mileage for your brand as well. Dunkin' Donuts has done it in the past, and the photo submissions were just too cute!
Scariest Tweet Contest
Encourage clients to wear their thinking hats and come up with scary short stories that will give readers goosebumps this season.
Participants would tweet their scary stories and use a predetermined hashtag to enter the contest. Make the contest extra challenging by only allowing single-tweet entries. Joiners would have to be extra creative to fit their story in a 280-character piece.
Pet Costume Contest
If your business is related to pets, like a pet shop or a veterinary clinic, then a pet costume contest would be the perfect Halloween event for you. Set out a motif or let "hoomans" get crazy creative by having an open theme.
It will give pet owners a chance to dress up their furry friends in cute costumes. At the same time, the event will make passers-by stop and gush at the entrants. And hopefully, shop in your store or set an appointment for your services.
Recipe Contest
This competition is one of those Halloween contest ideas that would excite people who love food!
Launch a Halloween recipe contest wherein participants would need to submit their recipes featuring a given ingredient. Say, a savory pumpkin dish or a dessert with candy corn in it.
Hold a Masterchef-like event for the competition and have culinary experts judge the entries. Holding this contest will be a tasty way to celebrate Halloween!
Requesting Graphic Designs From Penji
Given the stats above, having a solid Halloween campaign in place can surely help boost sales during this lucrative time of the year. And to maximize the impact of your campaign, make sure to use high-quality visuals to promote them.
Don't have the resources to hire an in-house designer? Fret not! Penji is here to help you with your graphic needs. Requesting a design from us only takes three easy steps:
1. Create the Project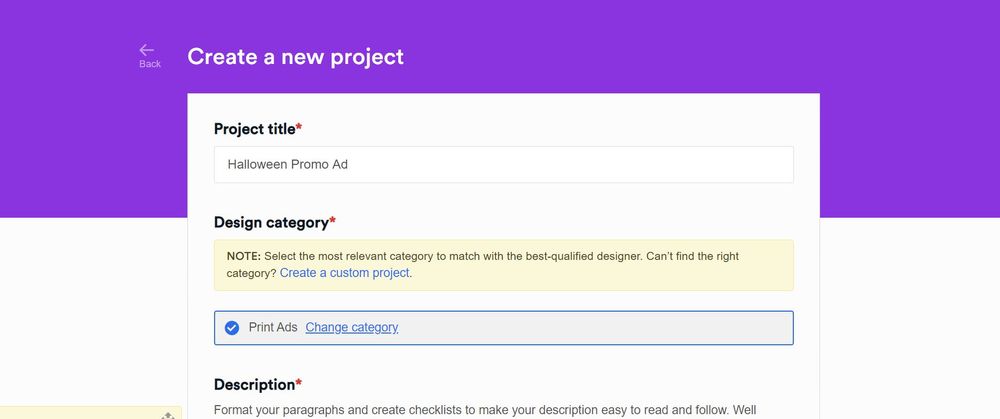 In the Penji dashboard, click New Project. Enter the title of your project, the category, and the description. For social media posts, you can choose from various sizes such as Facebook posts, Instagram posts or FB and IG stories. Add links to your visual assets or image pegs. You can also select a preferred color palette or royalty-free images if you have some. Click Create Project. The system will assign the project to a designer who specializes in social media content visuals.
2. Review and Revise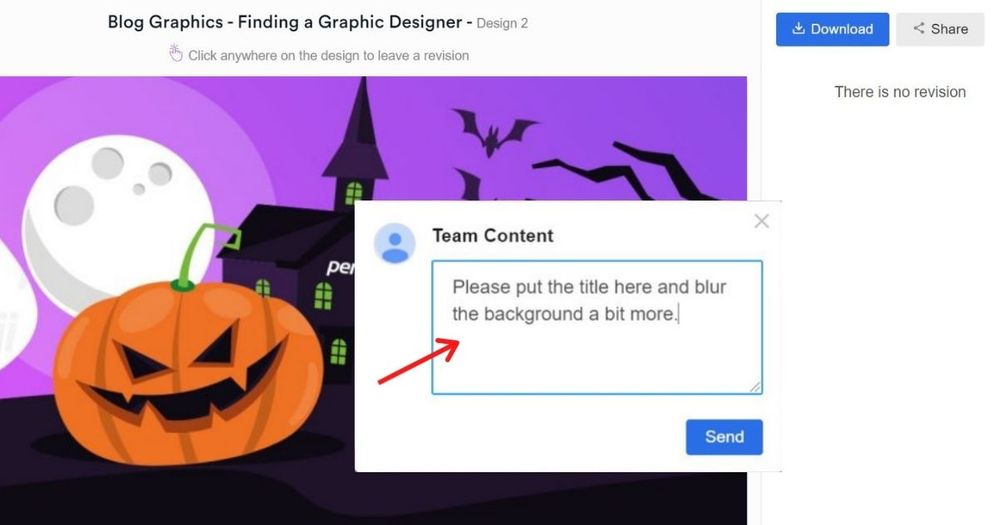 Within 24 to 48 hours, the assigned designer will get back to you with a draft. Simply click on the file within the thread to view it. If you need anything revised, click on that part and type in your comments. All our packages come with unlimited revisions, so don't be shy!
3. Download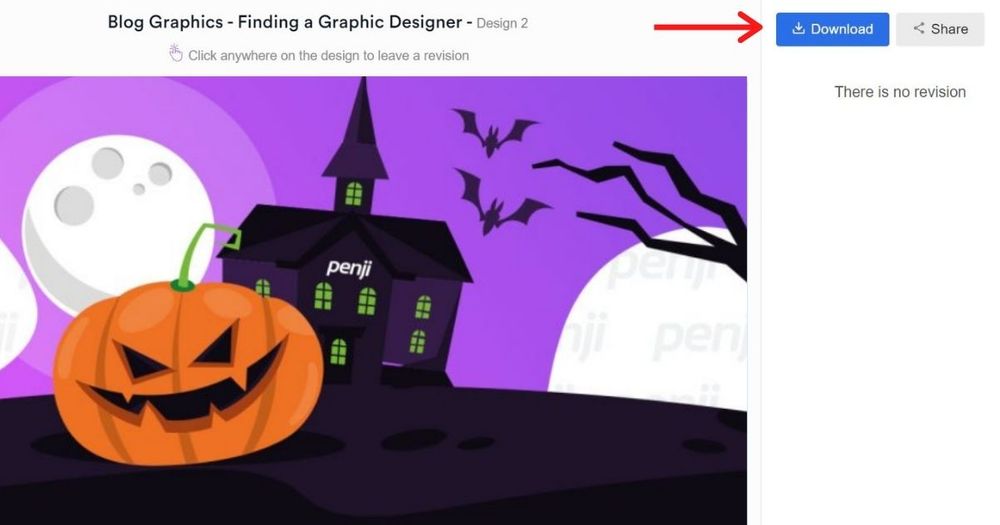 Once you're 100 percent happy with the design, click the Download button and it will automatically be saved to your computer.
See? It's that easy! But don't take our word for it. Sign up today and enjoy any of our packages risk-free for 15 days.