The food truck market is hot, and getting hotter: It's expected to grow by nearly 7% by 2028. As more mobile eateries hit the streets, food truck branding becomes increasingly important.
Creating a strong brand for your food truck should be a priority for a few reasons:
It helps you to stand out from the competition.
It tells people what to expect and gives them reasons to be excited about trying your food truck.
It makes you memorable.
In this post, we'll explore four tips for branding your food truck to ensure it's as successful as possible.
1. Determine how your food truck business fits into the local market.

Your goal is to offer food that people will want to eat in an area busy enough to keep customers flowing at a fair price. To understand how to do that, you have to know what else is out there. This will give you a strategy on how you can fill gaps in the market. Then you can build your brand from there.
For example, maybe there are several food trucks serving sandwiches in your area, but none offering gourmet grilled cheese. You could be the one to bring this kind of grilled cheese food truck to your community.
To guide you on how to position yourself in the market, consider the three Ps:
Place. Where do you plan to station your truck? How are you filling a need in the area?
Product. What are you offering? Why should people visit your food truck?
Price. How much will you charge for your food?
Giving your business a personality through menu copy and marketing materials will keep your idea original and unique to you. Think about whether you'll adopt a theme based on your food offerings, your own personality, a clever food pun, or a regional favorite.
2. Lean into what makes you you.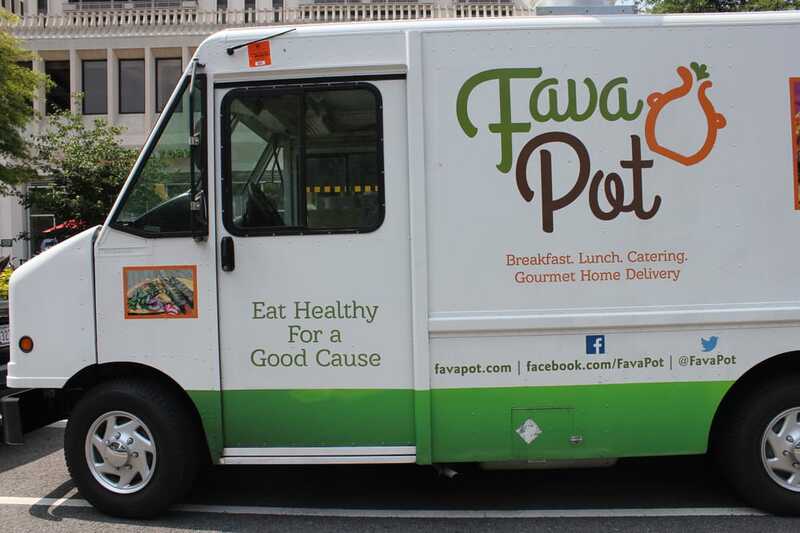 Your food truck brand should reflect who you are and what you offer. For example, Fava Pot has made philanthropy a central part of its food truck branding because it reflects the owner's values. It sends the message that by visiting Fava Pot and enjoying their nourishing food, you're not only making a delicious, healthy choice, you're also helping out people in need.
When identifying who you are as a business, it might be helpful to answer these questions:
What's different about your food compared to others in the area?
What values do you hold that you want to shine through in your food truck business?
What personality traits would define your business?
What can you offer that no one else can?
The answers to these questions will help you carve out your brand identity.
3. Make your branding immediately recognizable.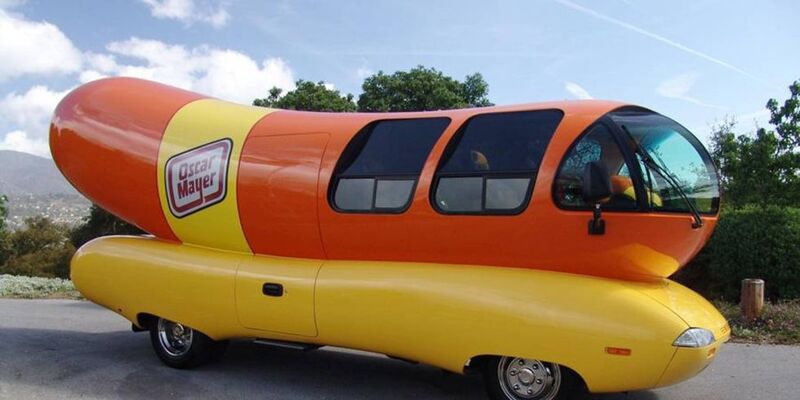 Restaurateurs have an uphill battle when it comes to food truck branding. Food trucks are not in a fixed location like a storefront restaurant, so it can be difficult to gain traction. This is where your visual branding comes in.
Your food truck should be recognizable, particularly from a distance. The colors, fonts and graphics you use should all work together to tell the story of who you are.
If you get this right, you'll create a buzz and make people curious about you. Here are a few tips:
Go with a branding concept that reflects your food. For example, if you serve spicy food, you'll want to use a bold design with vivid colors rather than pastels with serif fonts.
Create a mood board of colors, designs, and logos that inspire you so you can drill down on what would work best for your business.
Get an understanding of color theory and color psychology to make sure your color palette and brand align.
4. Food truck branding goes beyond the truck.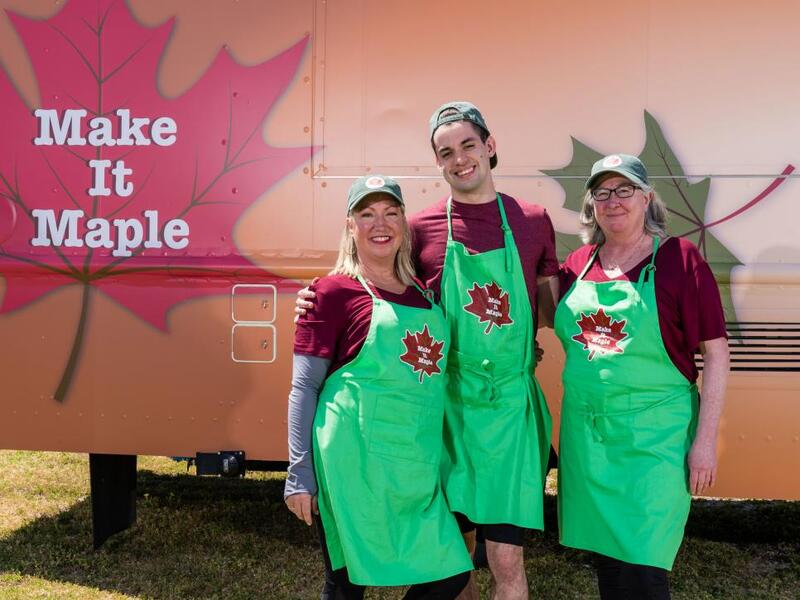 The digital presence of a food truck is crucial. Many food truck operators use social media or their websites to tell their customers where and when they can find them. So, the digital branding elements of the truck, like the color palette and graphic design, should be consistent.
Your staff is also part of your branding, so ensure that they embody it. Their aprons, shirts or hats should align with your brand. Also, everyone working at your food truck should understand your brand's personality and be a good representation of it.