The finance industry has been adapting to the many challenges of the ever-changing world of website redesign. This is mainly because of the pressure that competition brings. Most websites today aim to provide a good user experience and financial institutions are not an exemption. They have to level up or be forgotten.
If you have a financial website design that you need to revamp, here are the elements that you need to include to provide the best experience for your customers while making you stand out from the competitors.
Responsive Design
Give your customers the flexibility to view your website using a variety of devices—computers, smartphones, tablets. Your design should adjust smoothly and configure itself to whatever device it is being viewed on. The design shouldn't be compromised and will still give an easy and simple navigation process for your clients.
If SEO is a part of your marketing strategy, you mustn't ignore the benefits of having a mobile-friendly website.
Contact Information
Most people who go on financial websites often look for your institution's contact information. Even if your website has all the information they could need, people would still want to communicate with someone from your company as money matters can be a serious topic. It is always a good idea to include different contact options that they can be comfortable with: phone, email, contact form, or even social media.
Integrated Security
Inspiring confidence with your customers is paramount to every financial institution. They must know that your company will take their business seriously by providing them with security and safety. Your website should make them feel safe.
Your contact information will show them your accessibility while adding SSL certificates will allow secure connections and protect their data. Some websites even add "Security Centers" to provide information on how they protect themselves from fraud or identity theft.
Privacy Policy
Another trust-building element that you need to incorporate on your website is a privacy policy that tells them what sort of information you collect from them. Not only is this required by the law, but it also helps build trust with your customers. When you tell them how you use their information, they'll have the confidence that your website and your company is worthy of their trust and their business.
Engaging Content
A great marketing strategy is to add content to your website that is engaging and informative. Regular posting of relevant content can brand you as an expert in your field and build trust and confidence in your institution. This will help boost conversions that is one of the major objectives of your website.
Giving your audience the information that they need can increase your brand's visibility. You can also use different social media platforms where you can post content to give you more credibility to your prospects. This is the reason why adding social media buttons throughout the website is more than helpful.
Site Search
Even the most strategically planned website needs to make searching easier by providing a search box feature. Some users will still want to find what they're looking for without having to go through lots of pages or sections. A site search option will give them the ability to find answers to their problems instantly.
In addition, when you add an analytics function to your search box, you'll get an insight on what the most asked questions are, what most of your users look for, and what services they most need. You can now use this to adjust your website and develop the best marketing strategies accordingly.
Clear Calls to Action
Now that you've gained the attention of visitors to your site, what do they do next? Your website should tell them how to proceed once you keep them interested in one or more of your services or products. Encourage them to do something by having them fill out forms or clicking on buttons that will redirect them to another page.
For example, if they're interested in a home loan, you can add a call-to-action button that redirects them to an application form or a page that they can do a calculation for interest rates.
Eligibility Information
Make sure that you don't disappoint your viewers by adding a page wherein they can see your eligibility information. If they're interested, they would want to know if they are eligible for that type of service. Present this in a clear and concise manner so as not to confuse your viewers, adding to their good browsing experience.
Online Account Opening
Providing more options to choose from can give your viewers a better user experience. This empowers them to apply for a loan or open an account without having to go to your office. Make sure that your online account opening vendor is responsive and tracks analytics that offers both security and safety.
Disclaimer
To prevent your institution from legal disputes or prosecution, you need to add a disclaimer page to your website.
How Graphic Design is Important to Your Financial Website Design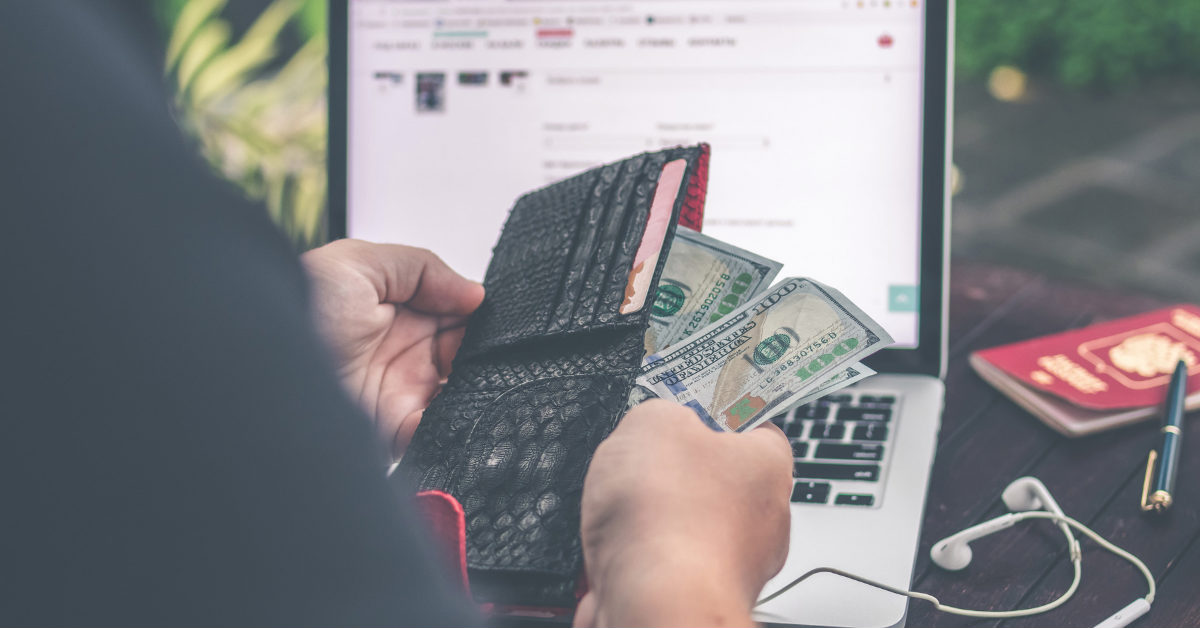 Your financial website doesn't have to look like other web designs—boring and bland. The competition is fierce and your website should stand out from the rest. The best way to do this is to add the above-listed elements to your website while having killer graphics.
Although you don't need something flashy or bombastic, a tastefully designed financial website can go a long way in communicating your brand to your prospects. Professional graphic designers can help you get that look that would inspire trust, loyalty, and a good reputation for your company.
Final Thoughts
Confidence, trust, security, and loyalty are the top factors you need to consider when designing your financial website. The advancement in technology leaves you no excuse not to incorporate these into your design. From credit unions to online banking, you don't have to follow others' steps, you can create your own path with great graphic design to help you become a cut above the rest.