How many seconds does it take to make an impression on Facebook using video? Three seconds. Those three crucial seconds will make users switch to another video or complete it. That's the philosophy you should follow when creating a Facebook video ad. Those precious seconds will decide if the user wants to become a lead.
And if you want to achieve success with Facebook video ads, know the essentials here. Plus, learn how five companies attained their goals by posting video ads on Facebook.
How Much Does It Cost to Put a Video Ad on Facebook?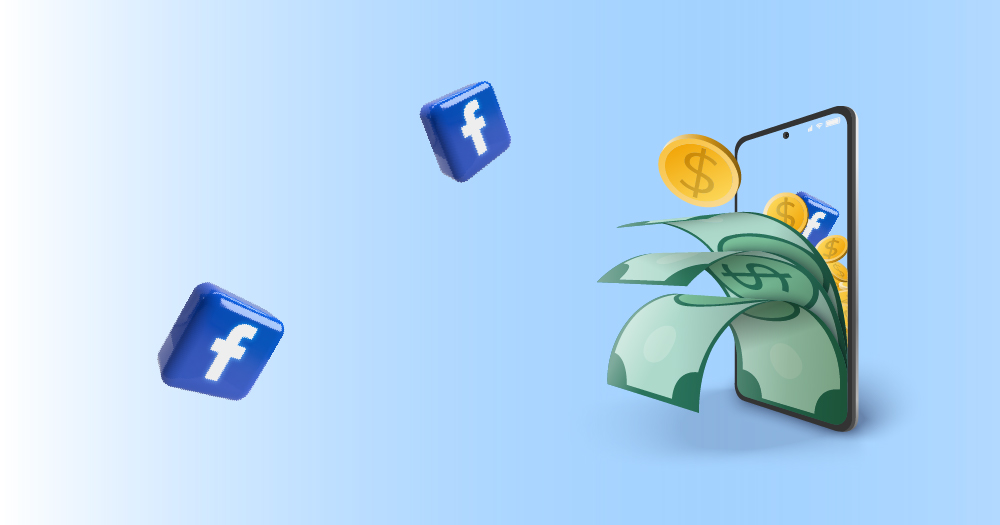 There is no definitive "cost" as the cost depends on how much budget you have. Here are the metrics to consider when setting a budget:
Cost-per-click (CPC) – this is when you pay anytime someone clicks on your ad
Cost-per-mille (CPM) – a set price for 1,000 impressions (views)
Cost-per-action (CPA) – this is when you pay anytime a potential customer takes a specific action after clicking on the ad.
What is the estimated CPC across all industries? $0.44 to $0.97
Meanwhile, what is the estimated CPM across all industries? $7.19 to $14.90
Finally, what is the average CPA? $5.47 to $55
Figures are from BusinessofApps, WebFX, and Mayple.
How Do I Make a Facebook Video Ad?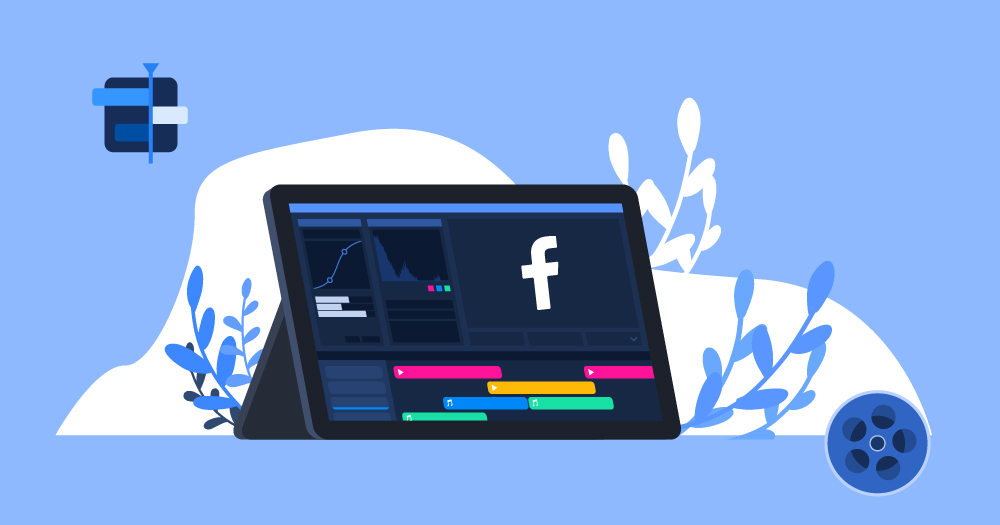 Making a Facebook video ad is like any other video ad. You plan and envision what video you want to produce through a storyboard. Then, you film your ad or compile all your creative assets. After that, you edit your video with an ad creator and publish the final draft.
But what makes Facebook unique from other ad platforms is you can specify your objectives and audiences. Besides those two, you must also keep video ad specs in mind. Let's go with the objectives. Here are the six ad objectives you can choose on Facebook:
Awareness
Traffic
Engagement
Leads
App Promotion
Sales
Once you finalize your objectives for your Facebook ad campaign, you can start visualizing what your videos could look like. Plus, you'll have a seamless and faster experience publishing an ad on the Ad Manager.
Plus, if you have these objectives, you should narrow your audience. It's crucial to have a targeted audience to get a higher return on investment. Here are the audience types you can select on Facebook:
Core audiences (criteria such as age, location, and interests)
Custom audiences (ideal for remarketing; these are your contact lists, site visitors, and app users)
Lookalike audiences (these are people you can reach out to since they are similar to your actual target audience)
Finally, you also need to know the ad specs on Facebook. This ensures that you'll render an optimized and high-quality video. If you want a cheat sheet of all the ad specs, you can go to this page.
Facebook Video Ads: Types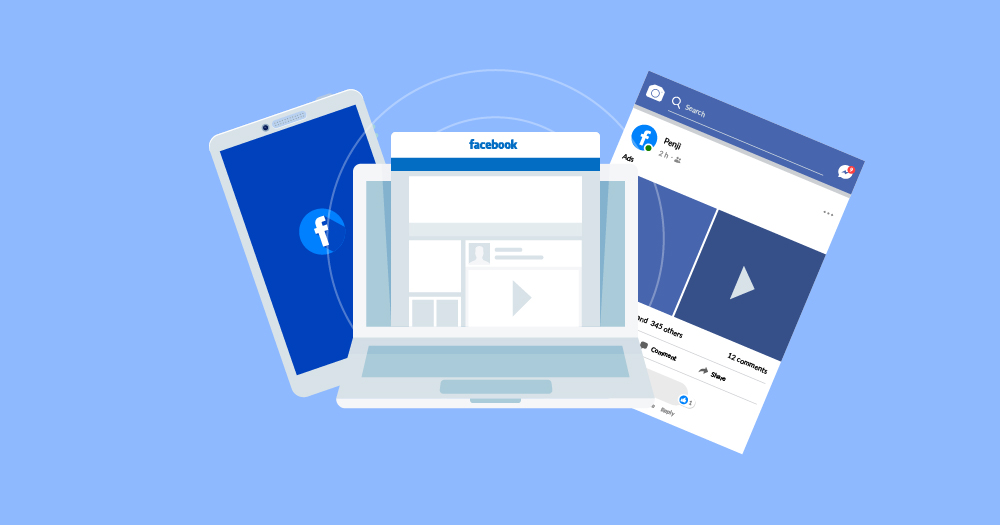 According to Facebook, you can publish these 10 Facebook video ads:
Stories
Reels
Feed
In-Stream
Slideshow
Carousel
Collection
Instant Experiences
Playables
Messenger
Five Examples of Successful Facebook Video Ads
1. Red Rooster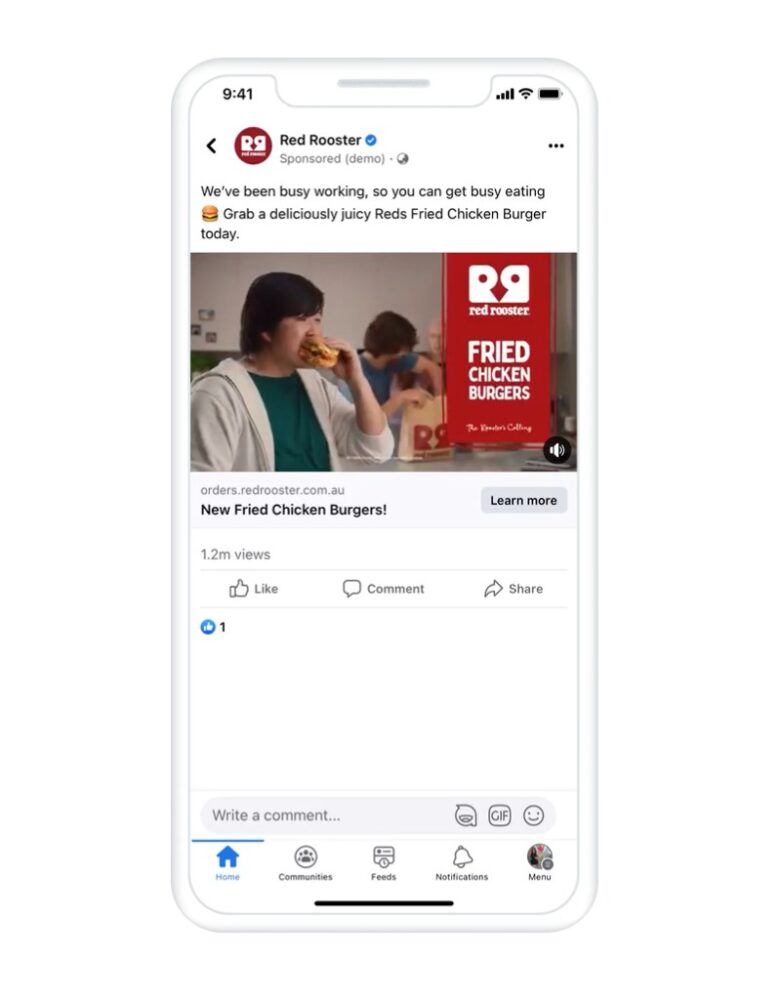 Here's one example of a Facebook ad campaign that used video ads to achieve brand awareness. Red Rooster wanted to be the number-one restaurant brand in Australia. They created two video ads: one 6-second ad and a 20-second ad using one tagline and one call-to-action (CTA) phrase. With that, they yielded these results:
10-point higher lift recall
57% lift in brand awareness after posting in-stream video ads
1.3 higher lift in brand preference
48*% lift in brand preference
2. Alka-Seltzer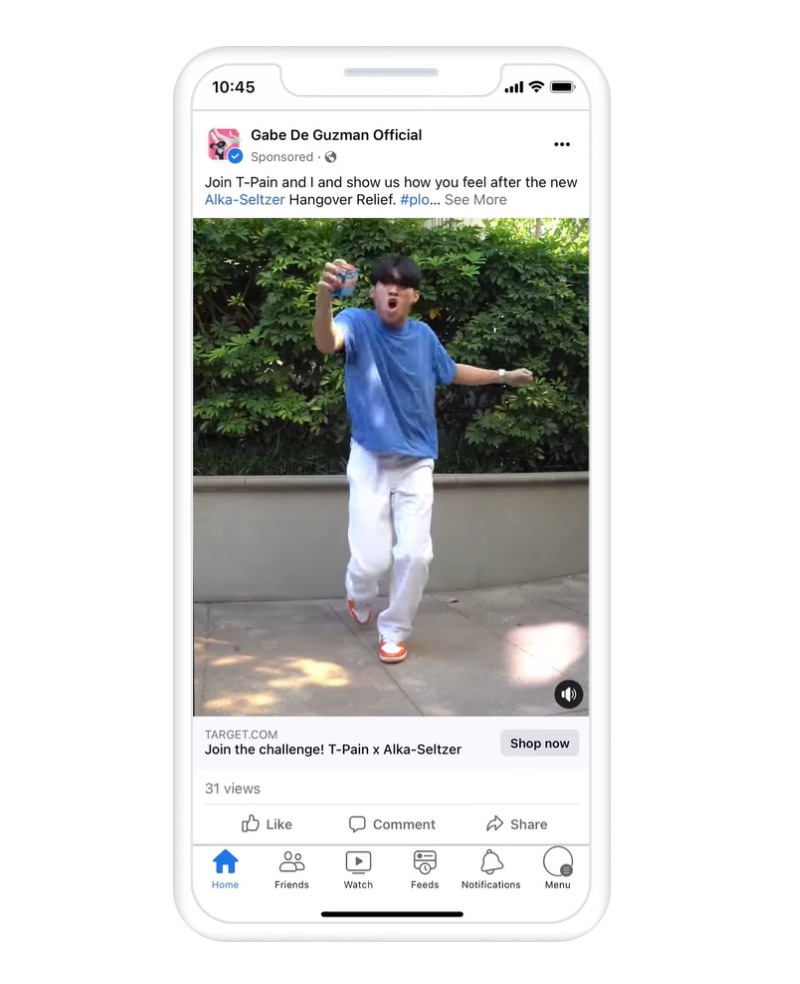 Another brand successful in enticing audiences to become the number-one brand is Alka-Seltzer. To make their ad campaign work, they tapped influencers for a dance jingle while holding an Alka-Seltzer box. These influencers invited viewers to join them to dance along. These numbers showed that they accomplished their goals:
5.7 -point increase in ad recall
A 3-point increase in brand favorability
3. PureGym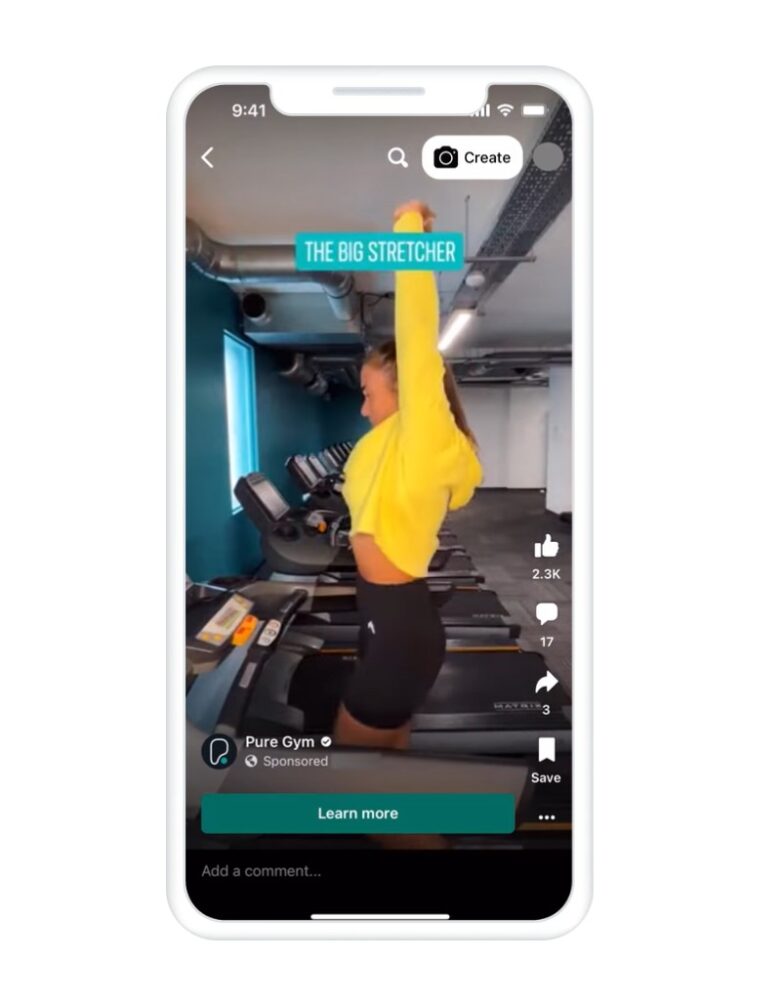 If you want to place an ad on Facebook Reels, check out this example from PureGym. Their goal was to get more sales. Since their target demographic is younger people, creating and placing ads on Reels made sense. They posted 30-second videos and performed A/B tests to maximize their results. In turn, they attained these numbers:
11% increase in sign-ups
5.6x rise in Thruplays
11% decrease in cost per purchase
4. Arsenal FC and Visit Rwanda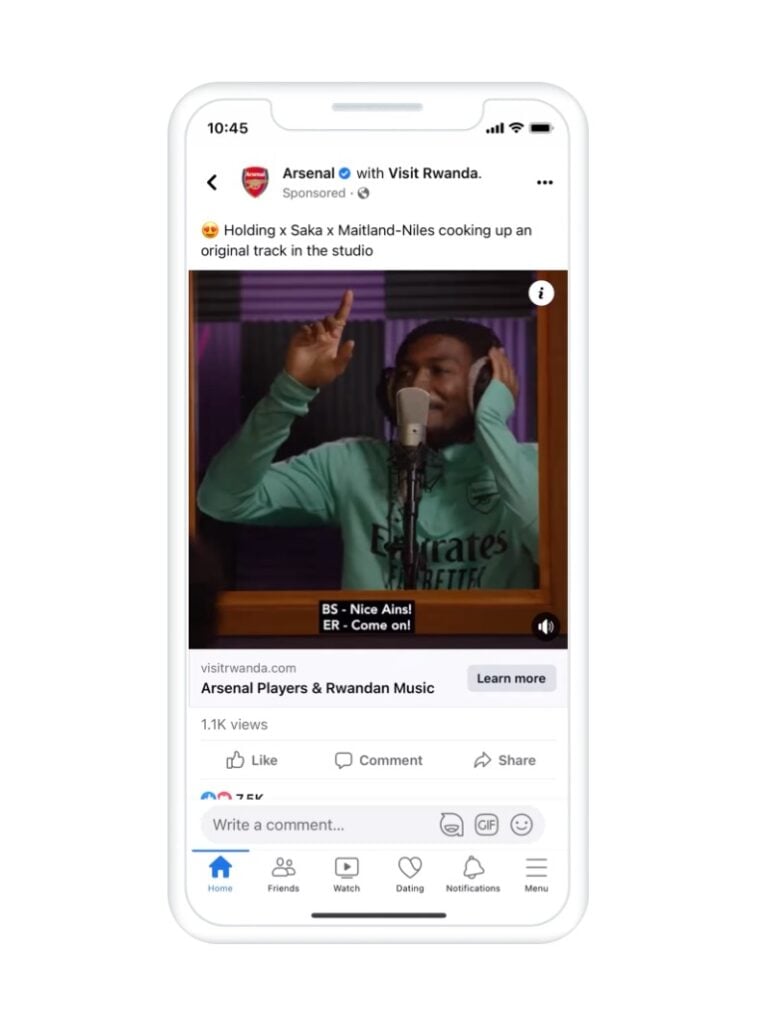 Popular British football team Arsenal FC collaborated with Visit Rwanda to promote tourism in the country. Aligned with their objectives, Visit Rwanda wanted more web visitors and to boost cultural awareness. Their mission was to marry music and football by making the players play games and create an original Rwandan track. Here are the stats of their successful collaboration:
Over 12 million views
5.4-point increase in ad recall
3.6-point increase in brand awareness
5. Mazda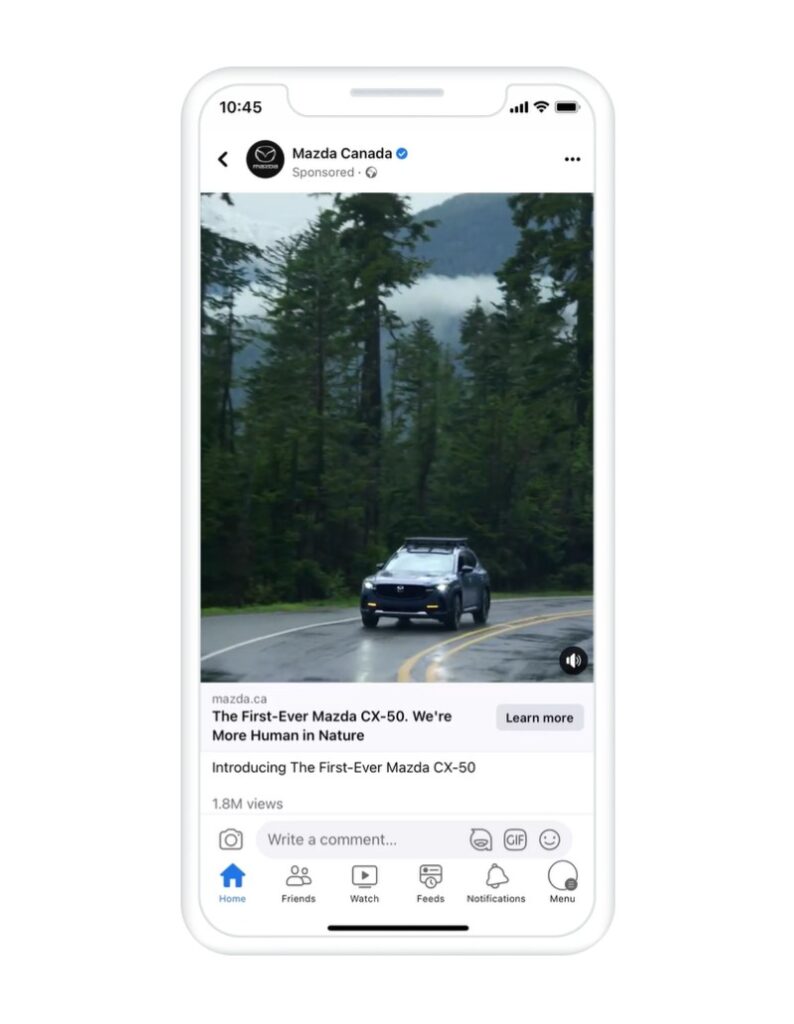 Our final brand on this list is Mazda. The car manufacturer wanted to promote their new car after presenting it to the public via Facebook Live. They used two CTA phrases, "Learn more" and "Sign up." Plus, they used custom and lookalike audiences to ensure they targeted a specific demographic with interests, particularly in cars.
As a result, this is what they attained:
8-point lift in ad recall
9.4 million people reached
40% decrease in cost per lead
How Can Penji Help with Your Video Ad?
One thing is for certain: Penji is an unlimited graphic design service. But it doesn't mean we can't help you with Facebook video ads. Penji can help with the visuals you can add to your videos or with the thumbnail image.
But that's just how Penji can help you with your Facebook video ads. What about your static or image ads? You'll get the most out of your subscription by requesting Facebook image ads. Our fantastic designers are pros at making compelling Facebook ads. Plus, if you need a high volume of visuals for your new Facebook ad campaign, Penji will be ready to help you. All you need to do is subscribe and submit your design requests with us! And you can start right here.