Facebook for Business offers businesses something that other platforms can't—its extensive reach. With a reported 1.66 billion daily active users, it is one of the best places you can target a defined audience through Facebook Ads.
When you know what's essential for your audience, creating a good experience for them will be a cinch with this medium. Read on to learn more about Facebook Ad formats. And if you need graphic designs for your Facebook Ads, check out Penji. We have the best team of designers where you can request unlimited designs. Scroll to the bottom of the page for a special promo code to try out Penji!
Facebook Ad Goals
The beauty of Facebook Ads is that you can set a variety of goals for different purposes. Every business owner wants to build awareness, generate leads, and of course, increase revenues for their brand. Facebook can help you achieve these objectives with their different ad types.
Drive Traffic
Having a website means understanding the importance of web traffic. Think of it as your brick-and-mortar store that you want customers to flock to. Facebook Ads can help you drive traffic to your website.
You can do this using a link that will send them to a landing page, bring them to buy from you, or give you their email addresses. And that is why it is crucial that you add an effective Call-to-Action. You can use the following Facebook Ad types:
1. Link Click Ads
2. Video Ads
3. Boosted Page Posts
Product Promotion
When you have a new product or service to introduce, Facebook Ads can help you with your product launch. You'll have the option of displaying numerous items and a call to action in a single ad.
You can answer prospects' questions and be able to get their email addresses without having to leave the platform. This can result in faster load times and a better experience for your potential customers. For this purpose, the following are the ad types you can use:
1. Multi-Product (Carousel Ads)
2. Dynamic Product Ads (DPA)
3. Facebook Lead Ads
4. Canvas Ads
5. Collection Ads
Boost Engagement
If one of your goals is to boost engagement for your brand, Facebook interactive ads can help you do this. It has ad types that allow you to widen the reach of your posts by helping you increase the number of Likes on them. Page Likes are social proof that people are interested in your content, urging Facebook to put your posts on your audience's newsfeeds. These are the ad types you may want to use:
1. Page Like Ads
2. Page Post Photo Ads
3. Page Post Video Ads
4. Page Post Text
App Installation
According to research, one in five American adults use smartphones as their primary means of accessing the internet at home. The use is continually growing, which is the reason more businesses turn to advertising that's adapted to the mobile phone. Facebook has launched its Mobile App Install ads specifically for this reason, these are:
1. Mobile App
2. Desktop App
3. Instagram Mobile App Ads
Encourage Event Attendance
Drive attendance to your events or storefronts by advertising on Facebook. You can use the platform to attract attendees and customers with the right targeting options. It offers the flexibility of adjusting your reach within your city or region with the following ad types:
1. Event Ads
2. Offer Claims
3. Local Awareness Ads
4. Messenger Ads
Different Facebook Ad Formats
Photo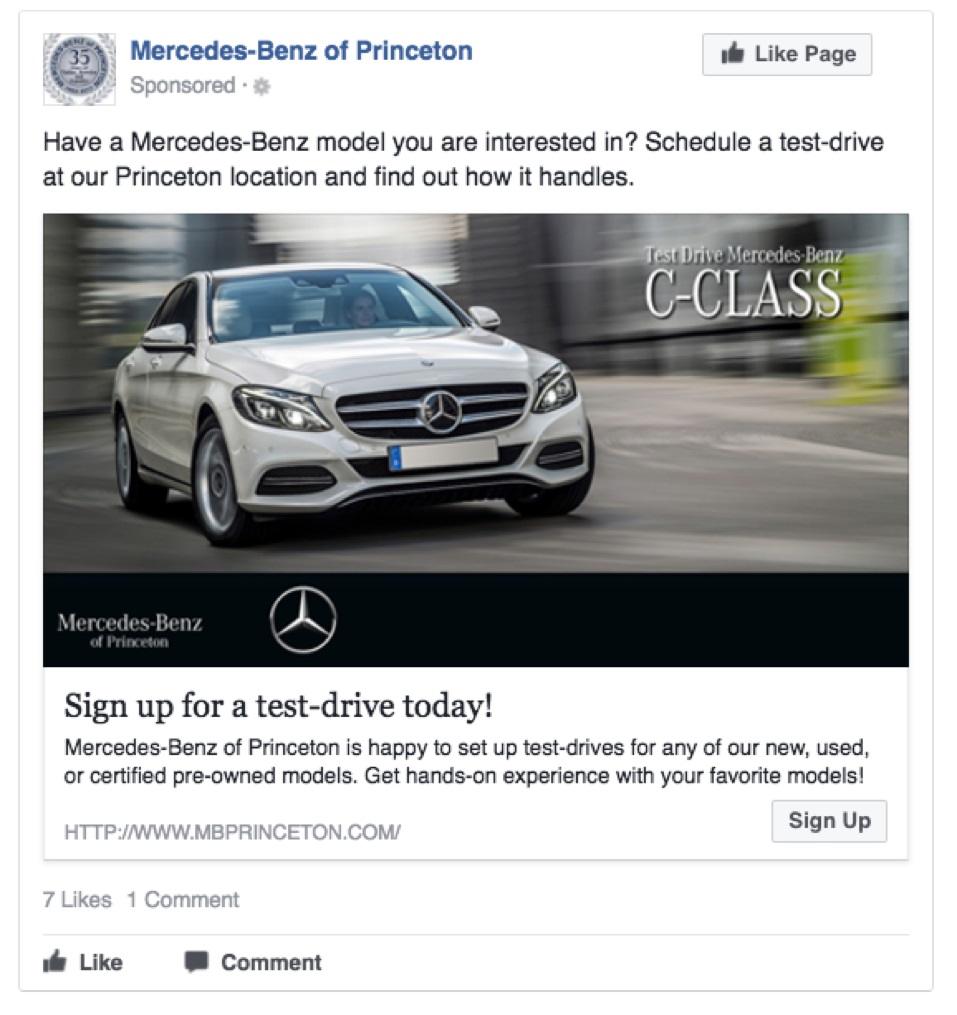 Nothing can show the world who you are and what you offer better than a Facebook Photo Ad. You can display a picture of your product and allow it to sell itself. A study has shown that this ad format outperforms the others when it comes to driving traffic to your site.
Creating a Facebook Photo Ad is quick and straightforward. If you want to share a post in minutes, this is the way to do it. You can use a photo taken explicitly for this post, but you can also use one directly from your Facebook page.
To ensure that your Facebook Photo ads stand out, here are some requirements and recommendations:
Design Recommendations:
File type should be JPG or PNG
Ratio: 1.91:1 to 1:1
Resolution should be at least 1080 x 1080 pixels
Text Recommendations:
Primary text should be 125 characters
Headline should be 40 characters
Description should be 30 characters
Technical Requirements:
Maximum file size must be 30 MB
Minimum width must be 600 pixels
Minimum height must be 600 pixels
Aspect Ratio Tolerance must be 3%
We recommend using your own photos instead of stock images that are readily available online. That's your key if you wish to stand out. Admittedly, there are hundreds of quality stock photos. But expect that other upcoming brands will use it too. How will people see you differently if your visuals are the same as other companies? Quite a challenge, isn't it?
On top of that, 360 Photos and panorama shots may also be users on Facebook.
Video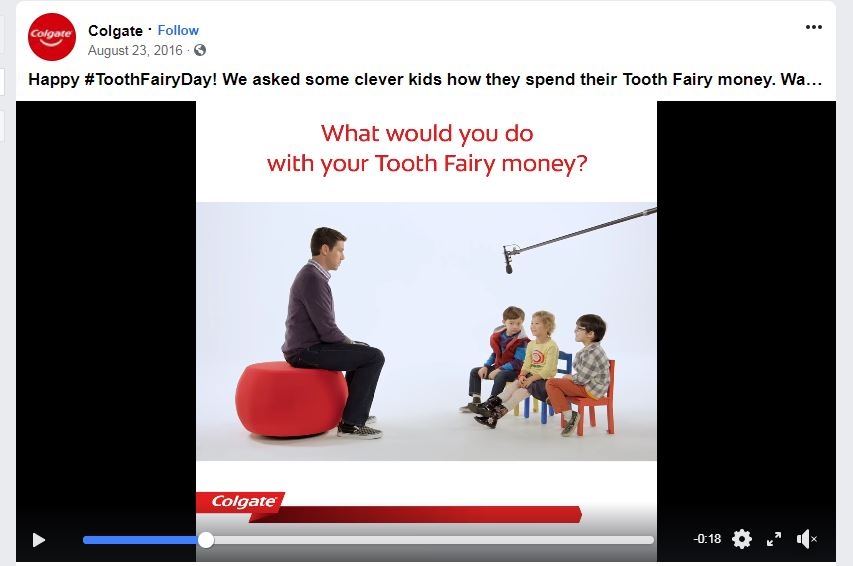 Over 60% of Americans watch videos on Facebook while the average engagement rate stands at 6.13%. That's more than the overall average engagement rate of just 3.6%. This data should be more than enough reason for businesses to use Facebook Video Ads.
You have the option of choosing where your videos will appear. It can be In-stream where your video will play in the videos that people are watching. Or on the Newsfeed or in Stories, much like what your customers are doing.
Design Recommendations:
File type should be MP4, MOV, or GIF
Ratio should be 4:5
Video settings should be H.264 compression, fixed frame rate, square pixels, progressive scan, and stereo AAC audio compression
Resolution should be at least 1080 by 1080 pixels
Video sound is optional but recommended
Video captions are optional but recommended as well
Pro Tip: The videos must not have edit lists or special boxes in the file containers
Text Recommendations:
Primary text should be 125 characters
Headline should be 40 characters
Description should be 30 characters
Technical Requirements:
Video duration must be one second to 241 minutes long
Maximum file size must be 4 GB
Minimum width must be 120 pixels
Minimum height must be 120 pixels
Some Facebook objectives also allow advertisers to use the 360 video feature. With the 360 video ad, users can drag their fingers or turn their device and explore every video angle.
While you are doing your videos, we recommend that you include headers, captions, or a subtitle. More often than not, people would set their Facebook not to automatically play the audio. To give your audience a preview of your video, these little details are a must.
Stories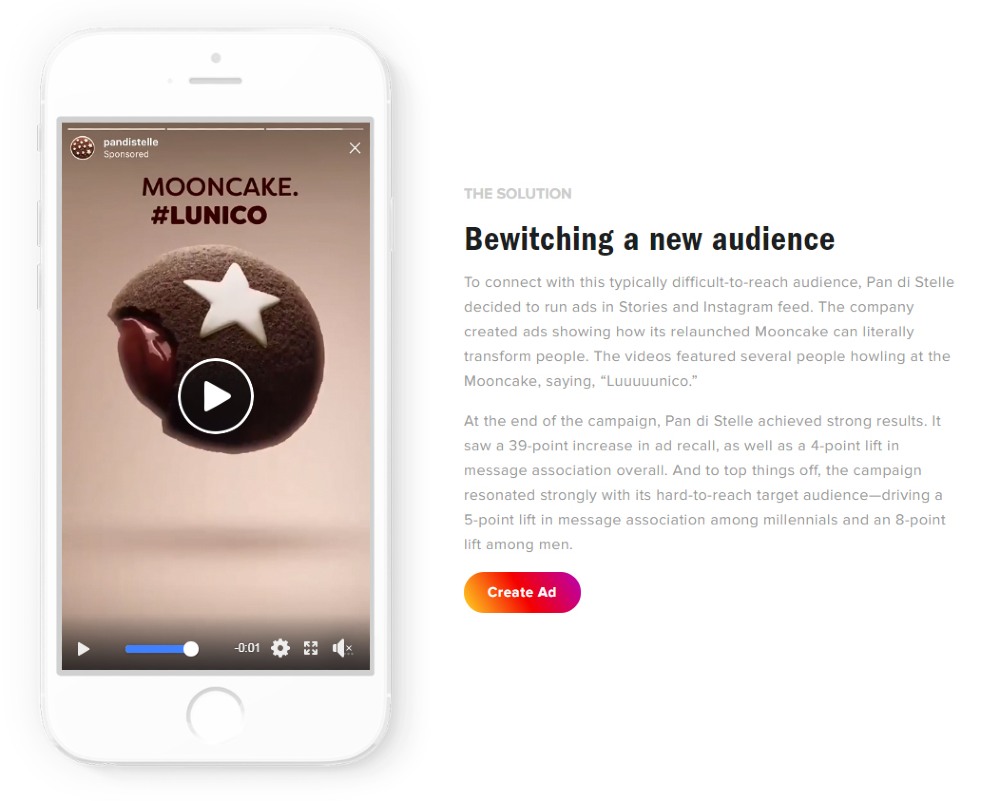 With more than 500 million people using Facebook Stories, it's no wonder businesses are tapping it to advertise their brands. They are immersive, authentic, and inclusive — the precise reasons people love them. The platform's substantial user base, options for creativity, and its powerful targeting capabilities make its use a must-have in any marketing strategy.
Telling your followers about your brand story helps you build a connection with them. It helps convey that your brand is human which is sorely lacking in the age of advanced technology. It is also an effective way to increase your brand's visibility and impact.
Apart from showing your core products and services, many brands use Facebook stories to give their audience a 'backstage pass'. They show snippets of behind the scenes about their production or events if they are holding one. You can make it relatable and your market will surely appreciate it.
Messenger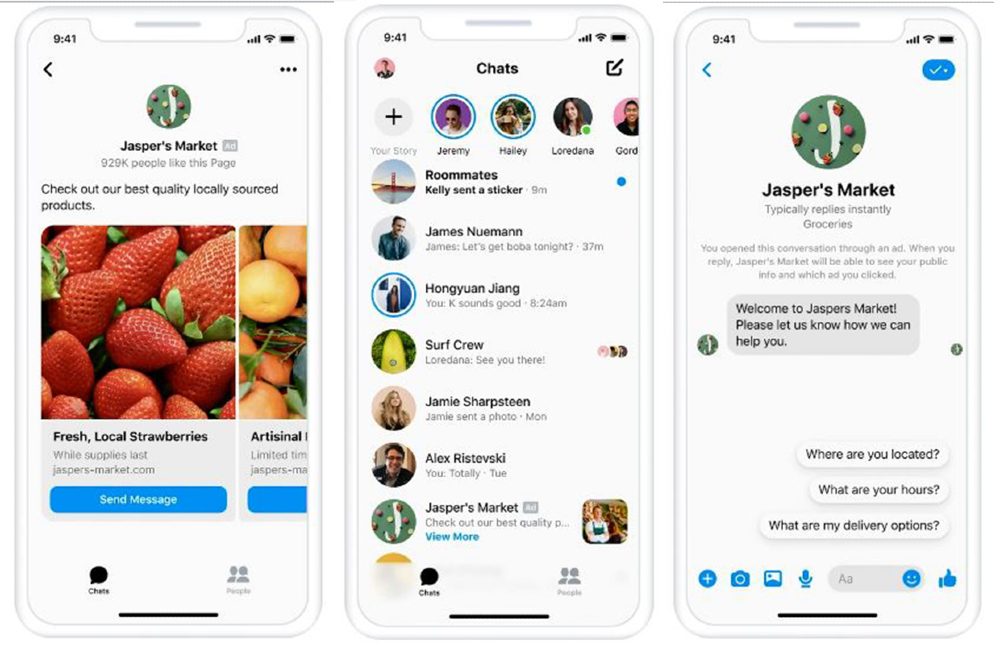 If you're looking to increase conversions and response rates, Facebook's Messenger Ads is an excellent way to do it. This ad type will let you reach your customers in an instant and will allow you to communicate with them at a click of a button. Currently, Facebook offers this service in three different options: Destination Ads, Sponsored Messages, and Home Section Ads.
Having an estimated 47% of all messaging app users, Messenger can help you reach out to more prospects in the fastest way possible. Users will see your ads in their Chat tabs and will direct them to a detailed view with a CTA to where you want to lead them.
Carousel

With this Facebook Ad format, you can showcase multiple products or services as it allows you to upload up to 10 images in one ad. You can link each card to its designated landing page to make it easier for your customers to go directly to the product that they're interested in. This is good for propelling your click-through-rate as well as giving a good user experience to your followers.
If you only have a few products, you can still use the Carousel to show different angles or variants of them. This gives them a clearer picture of your product.
Slideshow

Videos are so good at driving engagement and traffic, but sadly, not everyone has the resources to create them. Facebook Slideshow Ads is the solution to business owners who want videos in their marketing plans, but can't. It is also known as a video-like Facebook Ad format that allows you to harness the attention-grabbing powers of videos using still images.
The slideshows can be seen across multiple devices and load quicker than real videos. This makes it accessible even for those with slow internet connections. Creating one is simple, easy, and very affordable. Just make sure to use outstanding graphics to make an impact.
Collection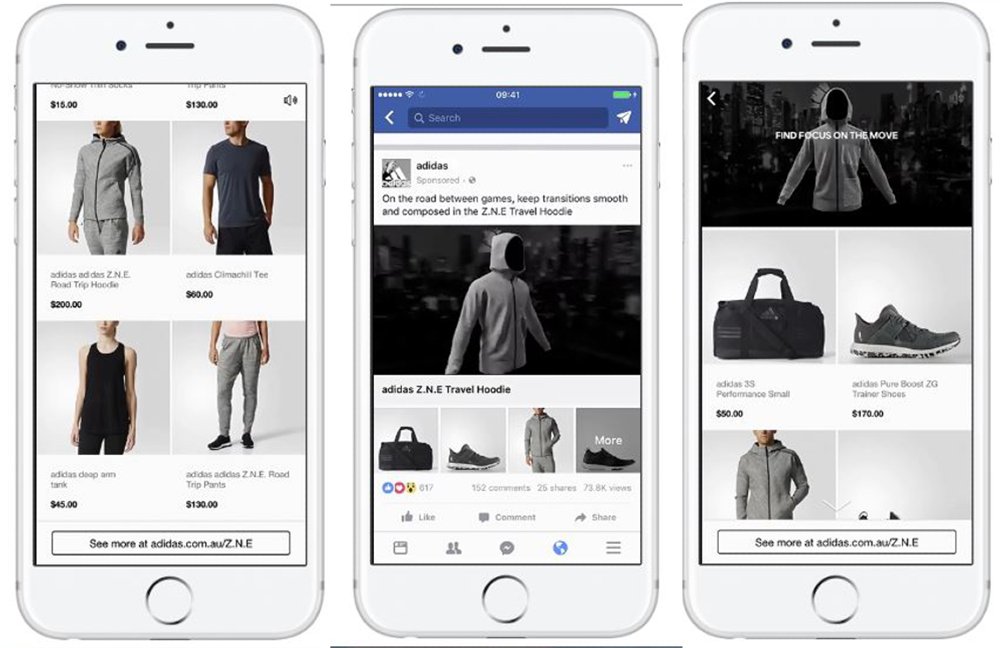 The increasing popularity of smartphones has resulted in the growth of the mobile market. In 2016, an estimated 62.9% of the population are owners of mobile phones, with more than 50% of them being smartphone users. These numbers are forecasted to grow more in the coming years.
This could be the reason that Facebook has created its Collection Ads. It targets smartphone users and encourages them to buy online using their mobile devices. This ad format is composed of a main image or video accompanied by four smaller images. Your customers will be directed to a detailed page without having to leave Facebook.
The cover image or video that users see on your collection ad is your Instant Experience's first media asset. Additionally, here are some requirements and recommendations for your images and videos:
Design Recommendations:
Image type should be JPG or PNG
Video file type should be MP4, MOV, or GIF
Ratio should be 1:1
Resolution should be 1080 by 1080 pixels
Text Recommendations:
Primary text should be 125 characters
Headline should be 40 characters
A landing page URL is required
Technical Requirements:
Instant Experience set-up is required
Maximum image file size is 30 MB
Maximum video file size is 4 GB
Playables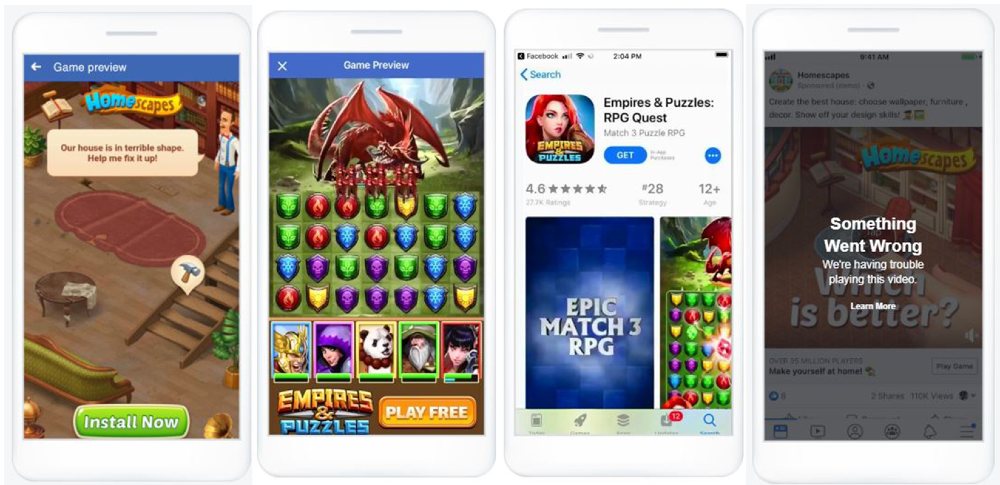 Playable Ads is Facebook's solution to business owners looking to generate and engage new users to their apps. This ad format allows them to try the app before installing and buying it. It comes in the form of an interactive video that gives gamers an idea of what the game is. This ensures that they get a game that they like, adding more value for their money.
With more than 5 million apps trying to get your attention on the app stores, standing out can be a challenge. With Playable ads, you offer people to play your game before downloading it and help drive qualified installs.
Instant Experience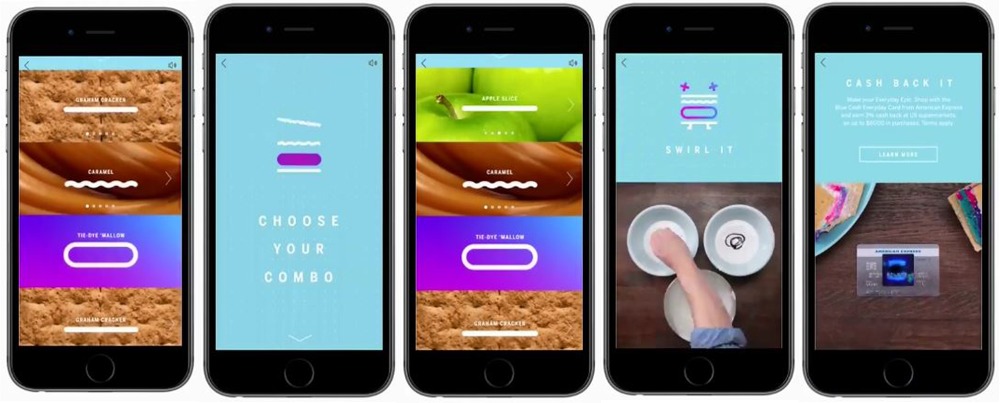 Previously known as Canvas Ads, Instant Experience is Facebook's answer to providing an immersive destination for your advertisements. It is like a mini-website within the Facebook mobile experience to help you tell your brand story in a visually appealing way. Instant Experiences are optimized for mobile, designed to load faster, and provide a media-rich experience to target your audience.
With this Facebook Ad format, you can add images, videos, links, forms for filling out, product carousels, and catalogs. It is effective in giving the users a website feel without having to leave the platform to prevent abandonment due to long loading times.
Dynamic Product Ads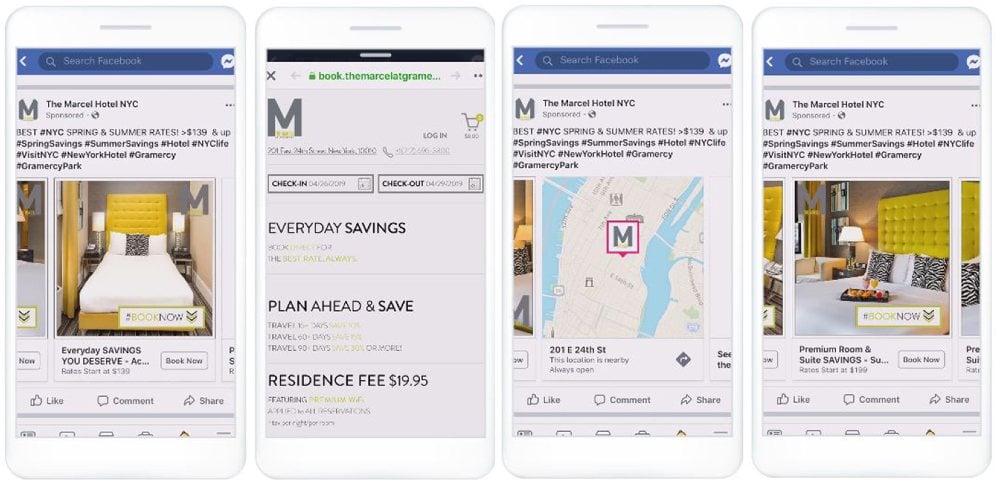 The average click-through rate for banner ads is a measly 0.1%, proof that consumers are getting more resistant to advertisements. Facebook allows advertisers to fight back. With Dynamic Product Ads, they're helping them create better ads that get the attention of their target market rather than have them produce more ads.
Your Dynamic Ads are shown to people who have expressed interest in your brand. These are the people who have bought from you, visited your website, or abandoned their shopping carts. You can create ads customized specifically for your buyer persona that's low maintenance and easy to set up.
Lead Form Ads

Understanding your audience is crucial in creating a marketing strategy that works. Facebook Lead Ads will help you get customer feedback and generate new leads, among many others. Collecting data has become simpler and more convenient for your customers. When they tap on your ad, the system automatically enters information from their Facebook profiles. They no longer have to leave the platform.
This can help get information, especially for customers who are interested but don't have the time to fill out lengthy forms. When your customers are asked for their data, they no longer have to wait to be redirected to a website that can take longer.
Event Ad
You can organize in-person or virtual events on Facebook and give it a boost through the Facebook Event Ads. Event ads on Facebook can undeniably surge attendance and increase ticket revenue.
After you create an event through the Facebook Ads Manager or boost event features on your Facebook page, you can then promote your event.
Promoting your event will ensure that you'll increase awareness about your event either locally or internationally. Plus, event promotions can generate more leads and attendees. Last but not least, promoting your event on Facebook undoubtedly sells more tickets.
Request Facebook Ads on Penji
You probably have little to no time to create your visuals for Facebook ads. That's why you need to hire Penji. We have the best team of professional graphic designers that could work on your projects right away. We have an amazing platform where you can request designs. All you have to do is to select a plan perfect for your needs.
Here's how you can use it.
Provide Your Design Details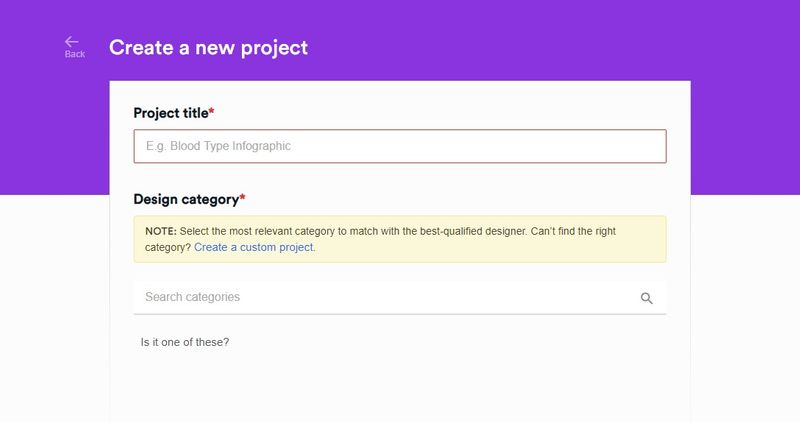 Once you sign up with us, we will give you access to your account. Click the New Project button on the dashboard located on the top right of your screen.
You will be taken to a new page where you should provide all the information about your design request. Include everything that could help your designer kickstart the project.
A new project thread will be created. You can also use this thread to communicate with your designer.
Wait for 24 – 48 Hours and Send Back for Revisions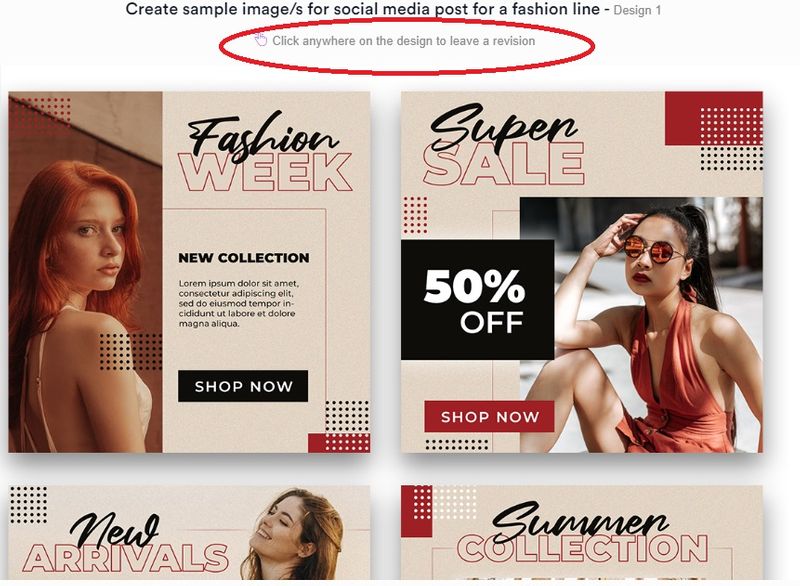 As a standard, our designer will send the initial draft within 24 – 48 hours. Click the image to enlarge and have a closer look. From here, you can hover your cursor on parts where you think revisions need to be made. A comment box will appear where you can type your feedback. You may send it right away to your designer.
Download Source Files and Start Your Facebook Ads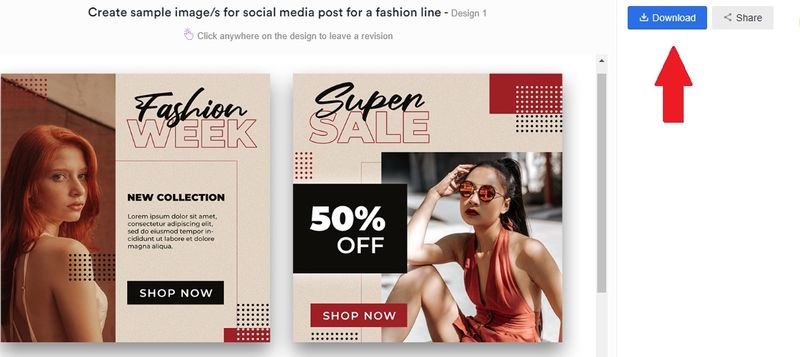 You can now download the source files and publish them on Facebook.
The great thing about Penji is that we mandate our designers to add all the source files every time they send a version of your request. This way, you won't need to send a separate request, and this can save you time.
Sample Works from Penji
At Penji, our designers are not just after the aesthetic appeal of your Facebook Ads. They use both arts and science in creating visuals. They understand what makes a graphic design works, and you can expect the same with your projects. Here are a few samples to give you an idea of how diverse our projects are: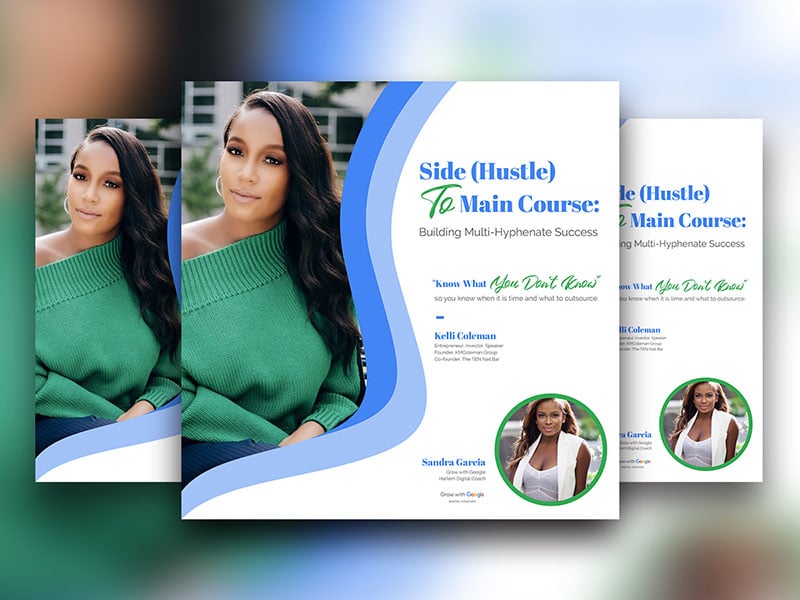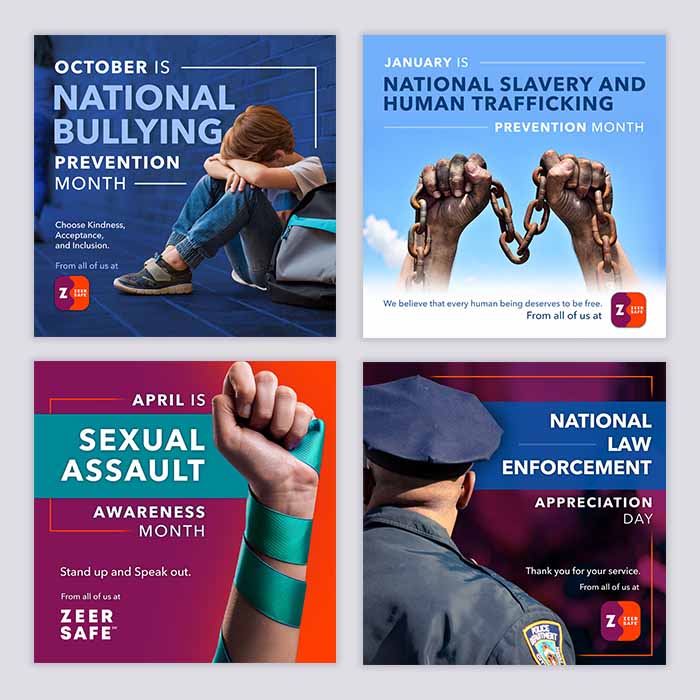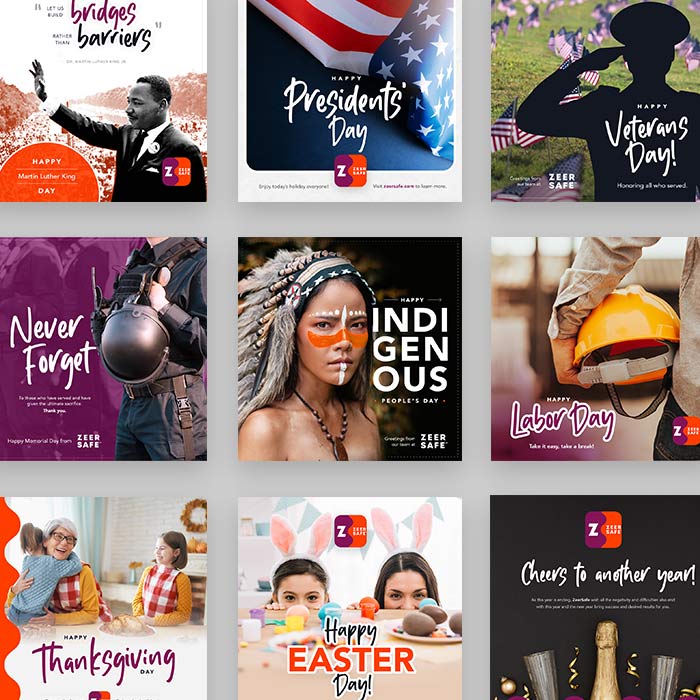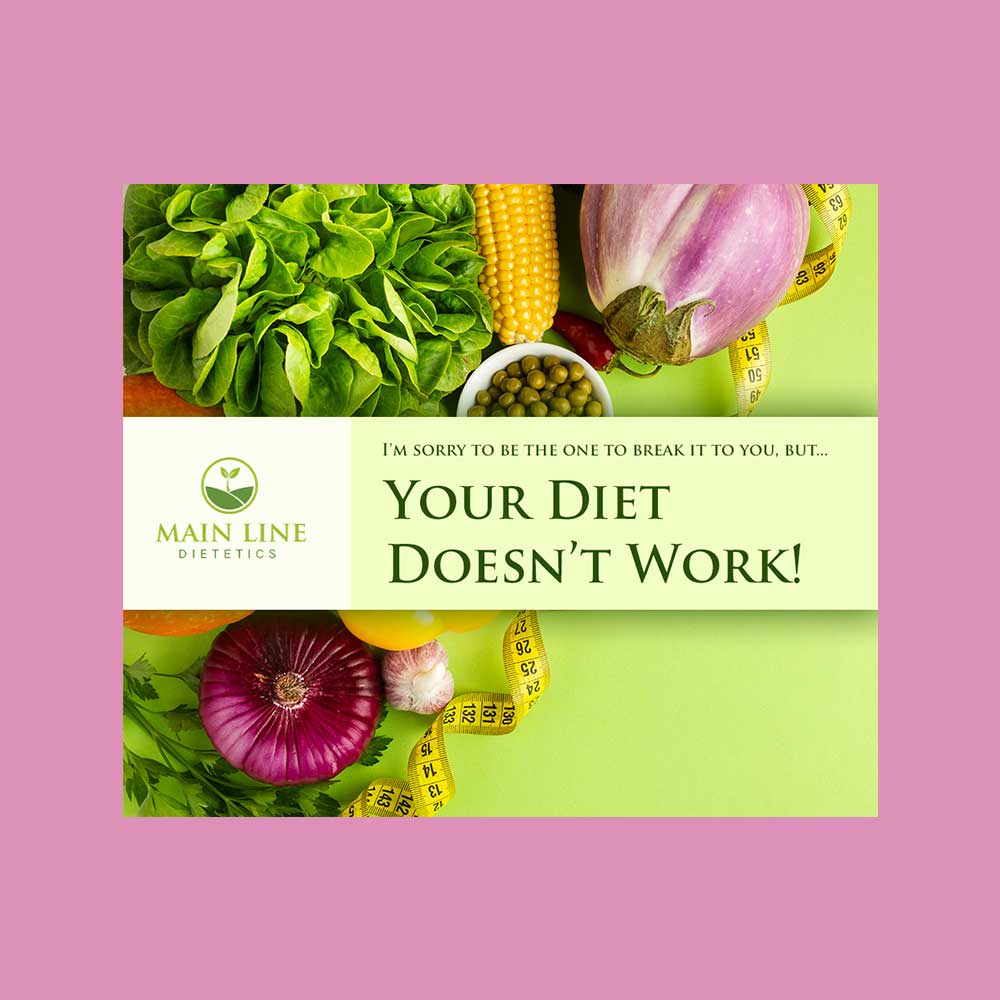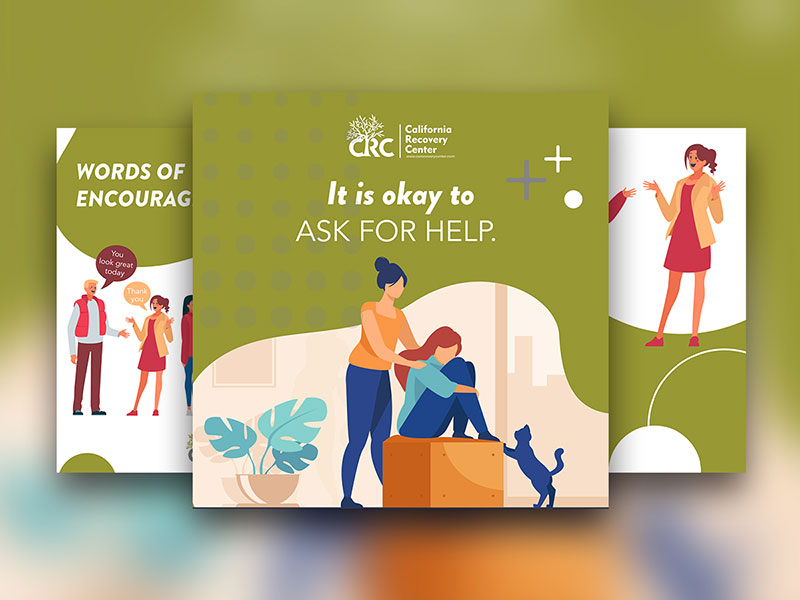 Facebook Ads is a core part of a marketing strategy. It brings in traffic, brand recognition, and sales. So, invest in designing the graphics. Use code "FBFORMATS" on Penji for 25% off your first month!