Employee wellness programs have become the norm in any workplace because of the benefits it brings. Having these in place can reduce stress levels, improve performance levels, and retain employees. But what employee wellness program ideas should you implement at work? Here are ten ideas to try!
Emotional Wellness Programs
Most employers would have an Employee Assistance Program as part of their benefits to potential employees. Here are other emotional wellness program ideas to try in your company.
1. Go On Wellness Retreats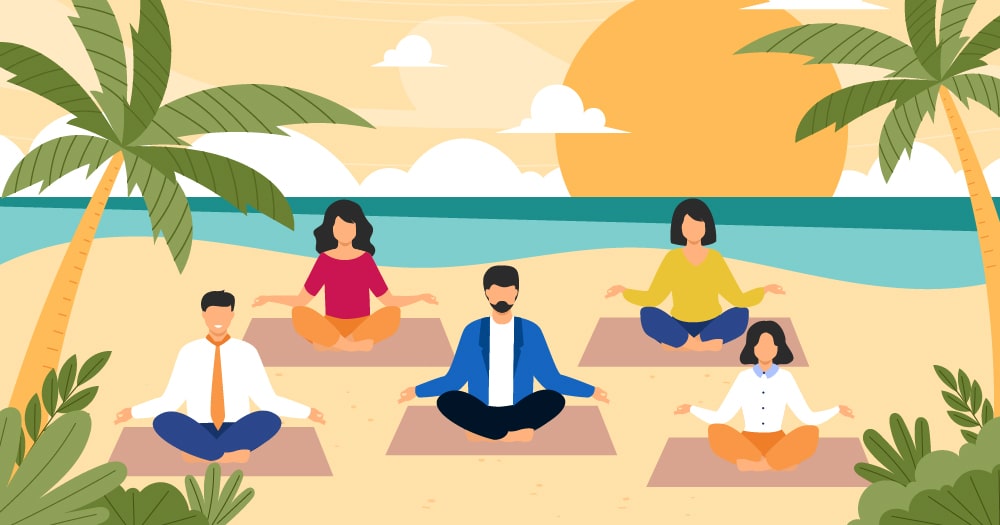 Take some time off from the office or work from home by letting the team go on wellness retreats. Wellness retreats would include spa treatments, fitness programs, and good food. This allows employees to relax for one day or even more. Having retreats like this could contribute to better mental and physical well-being.
Similar to team building programs, wellness retreats don't have to be frequent. It's your call how many times you want wellness retreats to happen in a year.
2. Set Regular Meditation Sessions
Mindfulness is one way to improve emotional well-being. And the one thing associated with mindfulness is meditation. Having meditation sessions in the office or during work hours can reduce stress, help employees focus, and make people more patient and creative. You don't need a meditation instructor for your regular meditation sessions. You can download meditation apps for this.
And when to meditate, you might ask? Experts say there's no best time, BUT many opt to meditate in the morning.
3. Encourage Employees to Nap
Napping in the office is a common workplace occurrence in Japan. But napping has its benefits, especially when implemented in the office. Employees can feel more relaxed and alert. Plus, they can perform better at work. As tempting as it is to catch some Zs in the office, napping should take only 10 to 20 minutes. You can remind employees to sleep on their desks, or they can nap elsewhere in the office. It's one employee wellness program idea to consider.
Financial Wellness Programs
Financial wellness is an overlooked aspect of employee wellness programs. But it should also be a top priority for employers. Here are two financial wellness programs you can do for your employees.
4. Financial Literacy Classes or Courses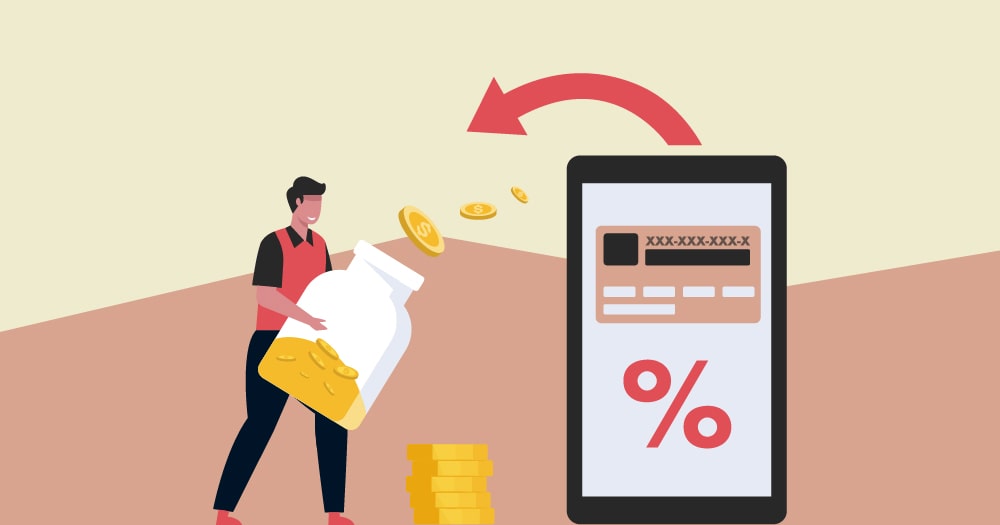 It's important that employees become financially literate to help them save a part of their salary in the future. Plus, they can better understand how their benefits can help them in the long run. You can sign up employees for classes taught by financial experts. edX, Coursera, and Udemy offer courses to anybody needing financial literacy help.
5. Provide Incentives or Introduce Other Financial Initiatives
Aside from insurance and paid time off or leaves, companies can offer other incentives to help their employees financially.
Here are some examples of incentives or financial initiatives:
Offer reimbursement or student loan repayment options
Provide year-end bonuses
To reduce transportation costs, offer transportation options for employees
Having these benefits could help you keep talent and attract employees to your business.
Social Wellness Programs
Social wellness programs are a good way for employees to develop better working relationships with their colleagues. Check out these ideas to try to build your social wellness programs in the workplace.
6. Do Team Building Activities
One of the most popular employee wellness program ideas in the social category is team building. And it's one of the tried and tested methods of strengthening employee relationships. Most activities will require employees to game with each other for this, and this social wellness program doesn't have to be done frequently. Team building activities can be done once or twice a year, usually in company retreats or other company gatherings. Or even on Zoom meetings.
7. Have Fun with Employees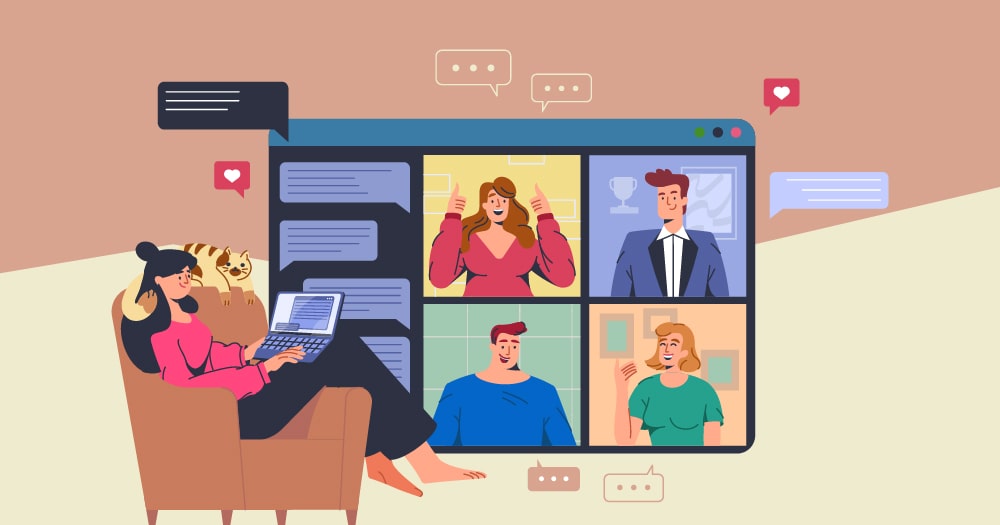 Wellness doesn't have to be a serious thing too. Social wellness programs can also become fun for employees! It's up to you what fun activity you would like to introduce to the company to ensure that everyone gets along in the office.
Here are some activities for you to try:
Join clubs together
Run marathons with one another
Do happy hours or sing your hearts out with karaoke
Watch movies together
Do outdoor activities like camping or hiking
Enjoy cooking classes with your employees
Study a new language together
For remote teams, weekly video calls where you play games after work like quizzes or online escape rooms
Physical Wellness Programs
8. Introduce Yoga or Exercise
We don't notice it, but we could adopt a sedentary lifestyle if we spend more time sitting at our desks and not moving around to keep the blood flowing during the day. You can break that cycle in the office by encouraging your employees to exercise or stretch in the office. One way to do this is to hire exercise or yoga instructors for classes, maybe once or twice a week.
But if you have a remote work set-up or a lack of space in the office, offering memberships to your employees is an alternative. You want to ensure that they're taking care not only of their mind but their bodies as well.
9. Provide Healthy Snacks or Food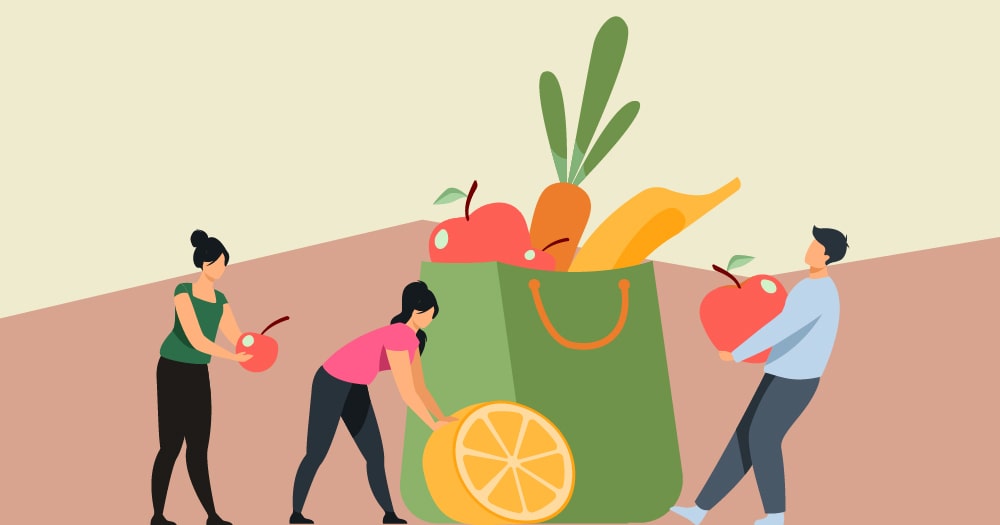 We can be tempted to eat affordable and not-so-healthy food while eating lunch or snacks during work hours. And prolonged consumption of unhealthy food could affect one's physical health, such as cardiovascular diseases or a higher risk of high blood sugar and obesity. You can help combat these diseases by letting your employees eat healthier food every day. It doesn't have to be all meals.
You can purchase fruits, vegetables, or healthy snacks for employees. And another option is giving employees an allowance for them to buy nutritious meals during their lunch break.
10. Consider Ergonomics and Standing Desks
Let's face it, working on computer desks and office chairs for prolonged periods can get uncomfortable. Plus, using computer equipment for longer periods can have serious effects on your body in the long run, such as carpal tunnel syndrome or eye problems. But you can prevent that from happening by ensuring ergonomics in the office. Here are some expert tips on ergonomics:
Keep the monitor at eye level
Ensure that the monitor isn't too close to your eyes
Add lumbar support on chairs
Remind employees to sit straight to prevent head and neck strain
Make sure that hands and forearms are straight
Ensure that the feet are flat on the floor
One other thing to ensure physical wellness is standing desks. Although the "sitting is the new smoking myth" is debunked by experts, it's still recommended to stretch and stand during the day. Standing desks reduce any injury, and it will help employees to stretch.
Final Thoughts
Employee wellness programs will become instrumental in an employee's well-being. But these programs aren't a one-size-fits-all solution. At the end of the day, the ideas above may work for your company. Or you might have to consider other options to ensure the overall well-being of your employees. But, introducing employee wellness program ideas can provide more benefits to your company and keep employees happy or motivated to go to work.