Email marketing is essential for any marketing strategy. Here are 9 genius hacks you can apply to your email marketing today to double your open and click rates. Email marketing is becoming a new way of marketing. It's a more subtle way to market, it is not directly in your face like social media ads. And if you need help, you can sign up with Penji and have unlimited graphic designs for your emails.
It is also guaranteed to have viewers, considering that a majority of people tend to check their emails. Through email campaigns, you can share news, connect within your network, and market directly to your target audience. To get started on creating your own campaigns, get to know some email design inspiration to spark some ideas.
1. Keep It Simple
Many are tempted to splurge their creative ideas onto one email design. But, having too much color, design, and etc. may become overbearing to viewers. Keep your email design simple. It is effortless for consumers to interpret, easy on the eyes, and is more likely to attract a broader audience. Do not distract your viewers with a complex design that is hard to decode. Allow the focus to be on your message and brand. Design is only there to enhance your message, it's not supposed to be the center of attention.
2. Showcase Your Product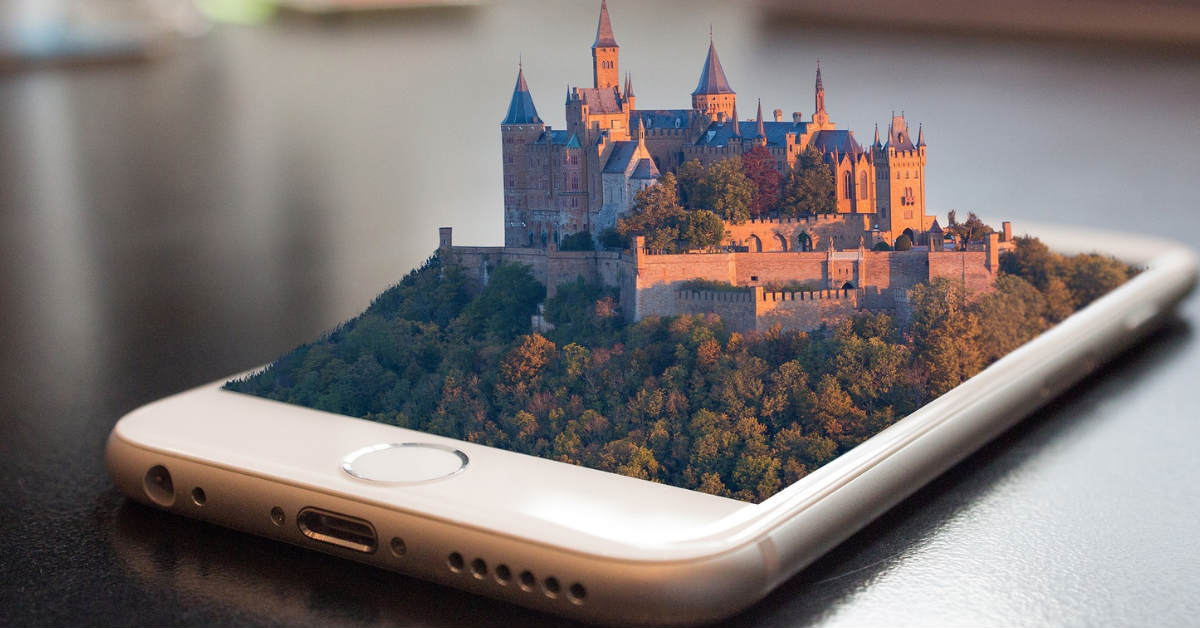 If you have a business product, you can showcase your new products or even current products on email design. This is a great email design inspiration to show off your brand. For example, seasonal themed designs should be marketed in your email. Consumers tend to follow a theme. So, when you create products aligned to modern trends or the upcoming seasons, there is no faster way to inform people than through a subtle email.
Starbucks and Apple are always creating new and improved products. Each marketing campaign is like an announcement for its product launch. Starbucks releases seasonal drinks in order to keep up with consumer demands. So, follow their marketing tactic and always showcase your service or product in your emails.
3. Use Animations
Most people have a full mailbox, awaiting them are mundane, poorly designed automated emails. Do not be the email that gets skipped over and ignored, simply because you blend in with other emails. In order to be interesting, have animations within your email. Animations are a fun email design inspiration that can be very useful for getting a lot of views.
Content is the most important aspect of an email. Make sure that your subscribers will be interested in what you have to offer. So, in order to hype up your product or service, use animations to attract their attention. Animations will make the email appear less serious and more welcoming to consumers. It can look like a friendly and fun company to have around.
4. Have a Timer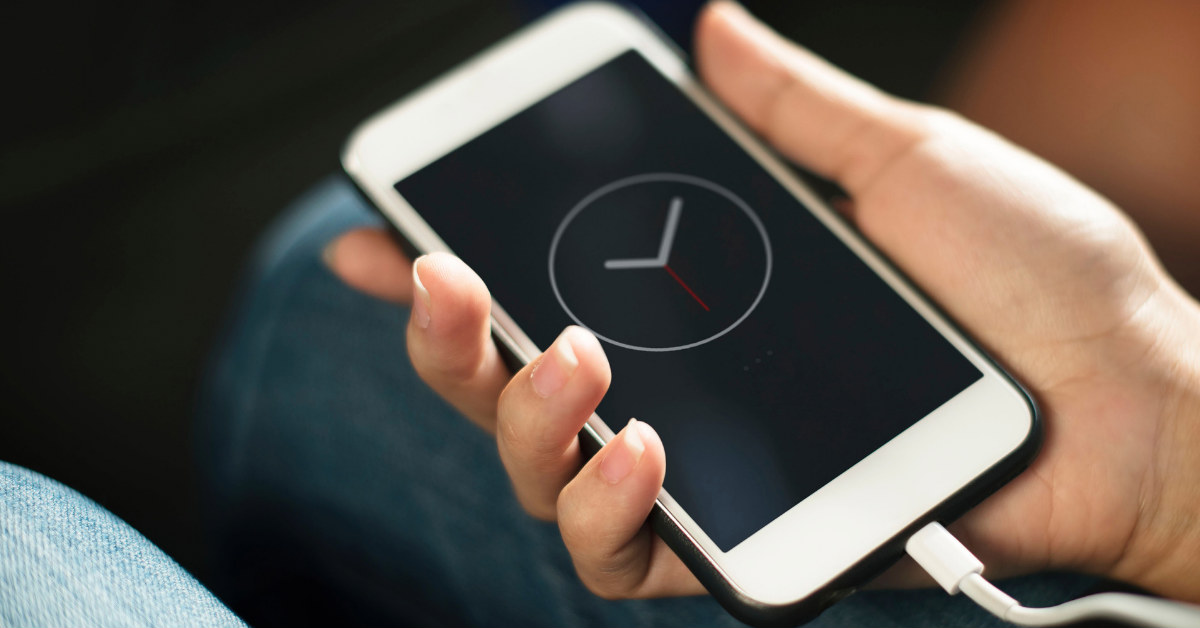 Scarcity is a big motivation for consumers to act on impulse. This can be seen in play during Black Friday or simply any deal offers. The term, 'limited time only' has a big impact on consumer's decision making. By creating the idea of having a scarce product, it makes consumers feel special and in a sense, had a so-called bargained on the purchase. The best way to market is to make consumers feel special as if they had won a prize through you.
Good marketing dilutes the concern over money in order to put a higher value onto the product. So, there is no better way to inform that other than scarcity marketing. By having a timer designed into your email, you have a physical reminder that tells consumers when your deal ends or when the product will be out of stock.
5. Share an Infographic
Infographics are visual representations of information and data. It is usually designed for aesthetic attraction. It is hard to process complex data when it is represented as a text-heavy book. A strong email design inspiration includes adding infographics to your email campaigns.
Researchers say that visuals are able to improve memory by 400%. We learn through visual representation, so about 90% of the information being processed to the brain is visual. Through infographics, viewers can read deep data and information through a cause and effect picture frame. Subscribers will be more likely to share, use, and respond to your infographic.
But take note that a poorly-designed infographic can affect your brand's image. Thus, only work with experts if you plan to publish an infographic for your business. The Penji team has a pool of talented graphic designers that can work on your marketing needs. Check out some of our successful designs over the years.
6. Progress Reports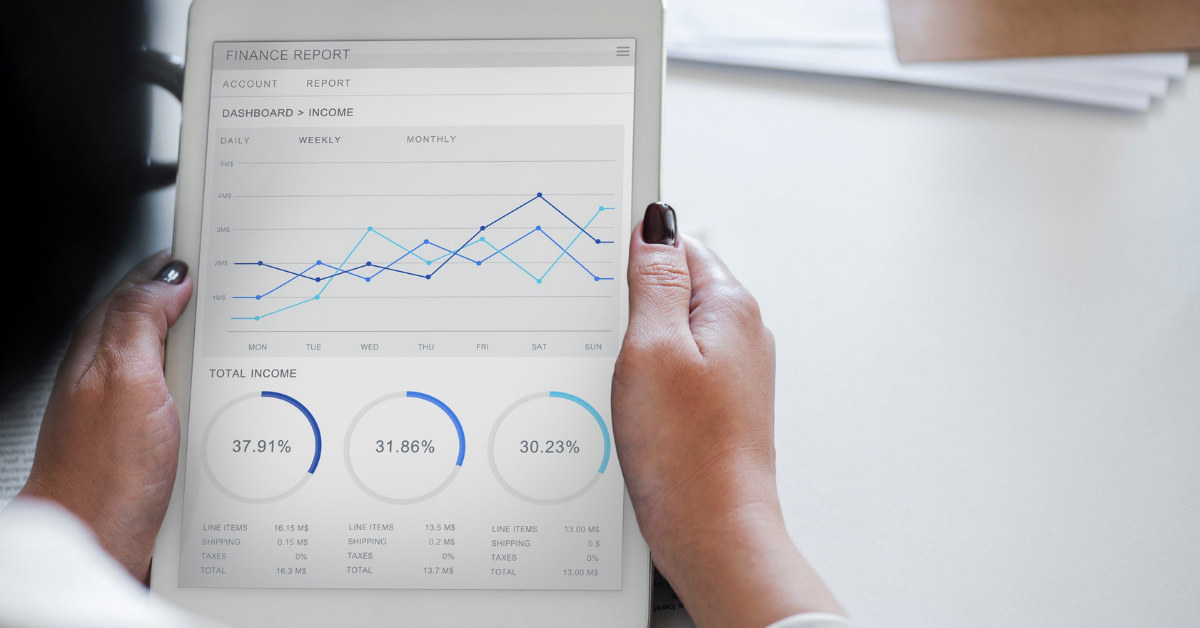 Email designs with progress reports in them are typically reserved for organizations with an end goal. Many charities or non-profit organizations can use this email design inspiration to update their subscribers on the progress of their work. Once people donate to a cause, they would want to be informed on the influence of their deed.
The organization charity: water sends out an update on how they are doing in reaching their goal. This motivates their subscribers to keep on donating. By seeing the impact that they are making, they will feel a strong drive to want to finish the project. If you let your subscribers know that their donation and work matters, they will want to keep making an impact.
7. Marketing Campaign: Custom Weather Forecast
It is difficult to create daily emails to your subscribers every day. But, you don't have to complicate your emails in order to do that. Follow what the company Poncho is doing instead. A Poncho is an outer layer garment that is typically used for days with poor weather. Poncho is known to send out customizable weather forecasts every morning to their email subscribers. The marketing tactic goes within their branding – it is like a small reminder to use their product.
Email marketing gives you a chance to be creative. Market your brand indirectly, create an idea that you would like to hypothetically receive if you were a consumer.
8. Get To Know Your Subscribers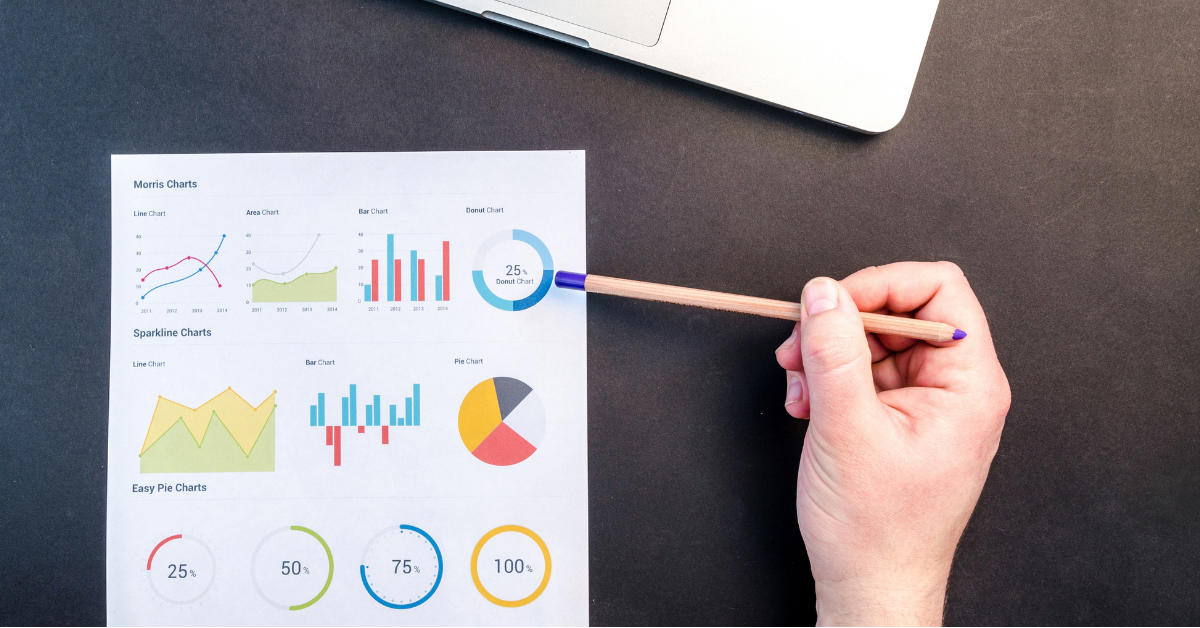 Questionnaires are simple and beneficial to fill out for both parties. It is a great email design inspiration to get traffic and engagement. You can be able to ask your subscribers what they either like or dislike about your brand. Receive constructive criticism from a mix of different people with separate opinions about you. By sending out these questionnaires, your subscribers will feel appreciative of the fact that you value their opinion.
The brand Mom and Dad Money did this practice to their subscribers. The email is simple and is written as a friendly request for a favor. There are no schemes, just a small favor of filling out a questionnaire. Afterward, their PR spokesperson will send an email to their subscribers to sincerely thank them for helping. By doing this, you connect with your subscribers on a more sentimental level.
9. Recommended For You
Personalize your emails so that your subscribers feel special. Automated emails are helpful but they take away the specialized features that you could be adding. By having a recommended for you feature in your email, consumers will feel more compelled to click on the email. To create a feeling of formal and direct communication, cater the topic to your individual audience.
How Penji Helps with Your Email Design
When Penji started to offer design services, our goal was to provide quality output the most efficient way possible. And that is still true up to this day. We have our own platform where our clients continuously enjoy. Here's how it works.
Request Design for Your Email (and more)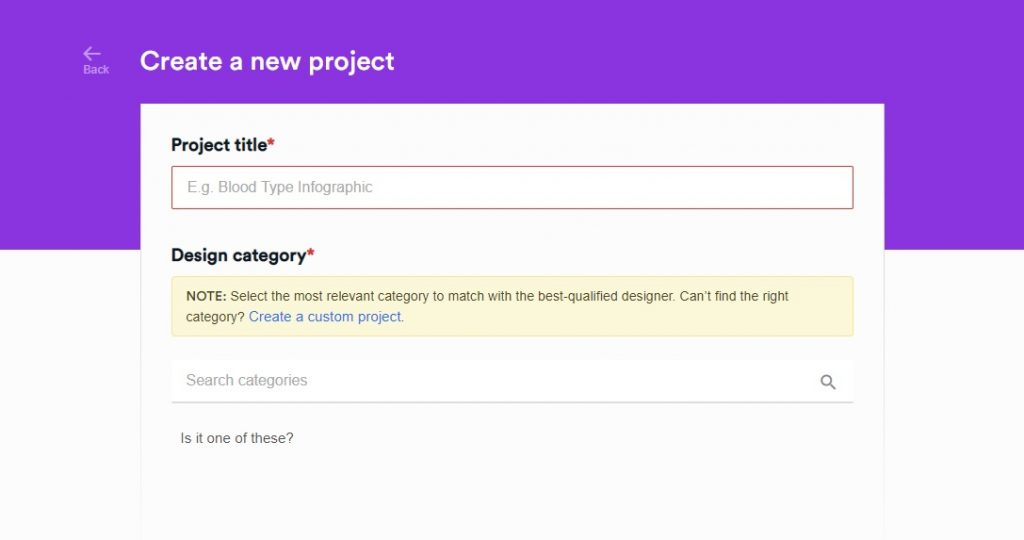 First, you have to sign up for an account. It's easy, straightforward, and you can do it in less than 5 minutes. Once you are done, you can have access to our intuitively-designed software.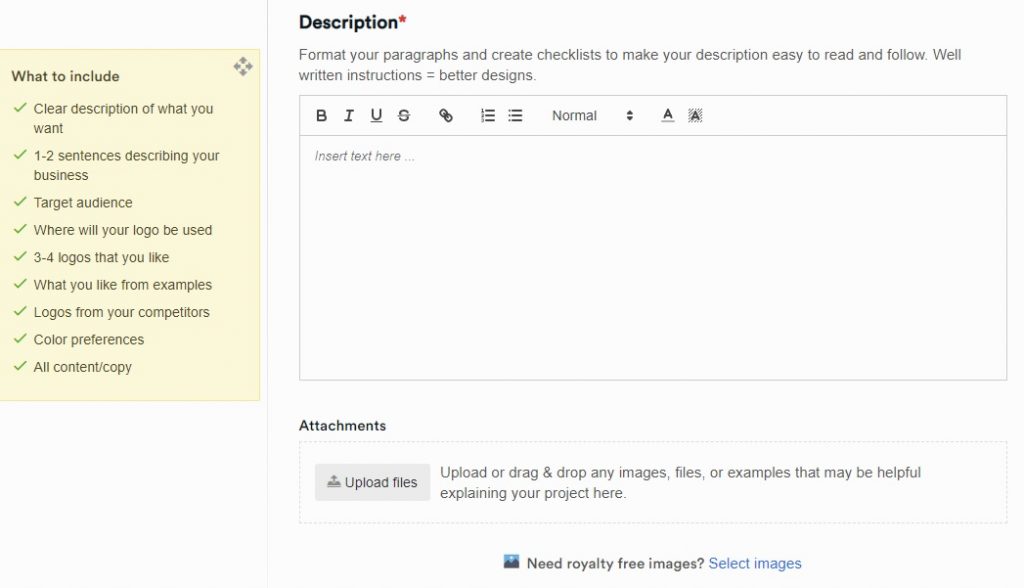 Click the Create a New Project button to start providing details about your design request. We encourage you to supply as much information as you can. This is so our designer can easily brainstorm and work on your design quickly.
Revise the Design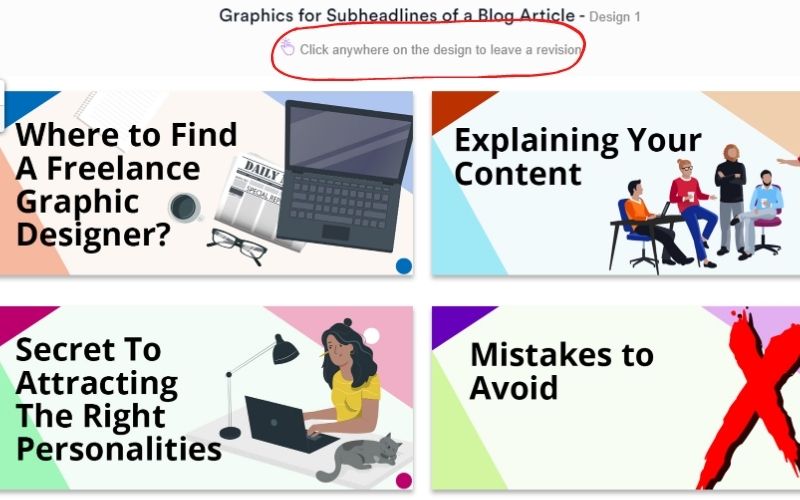 Check your account from time to time as we will send the initial draft within 24 – 48 hours. Expect that the harder the design is, the longer you have to wait. Once the first draft is ready, you can click on the image to have a closer look. From there, click on the areas you want our designer to amend. Type the feedback and send it.
Download the Design and Send Your Email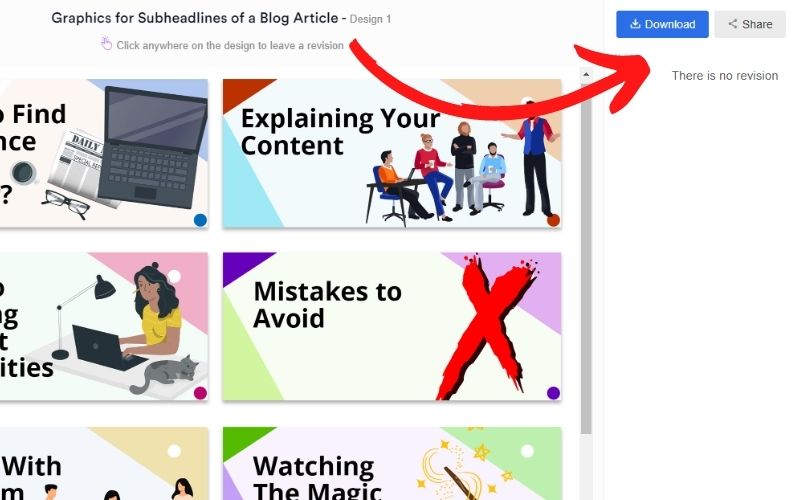 If you are already satisfied with the email design, there's no need to ask our team for the source files. We have a download function and you can have it right away. Start sending your emails and get higher conversion.
Wondering how affordable our rates are? Check out our packages and select the right one for your needs.