Ecommerce influencer marketing has become part of marketing strategy benefitting new and existing businesses. That is why you should utilize influencer marketing to the fullest. Bloggers, content creators, and influencers can help boost your brand's visibility. If you're interested in working with them, check out the five reasons to use influencer marketing to scale your ecommerce business.
1. Brand Visibility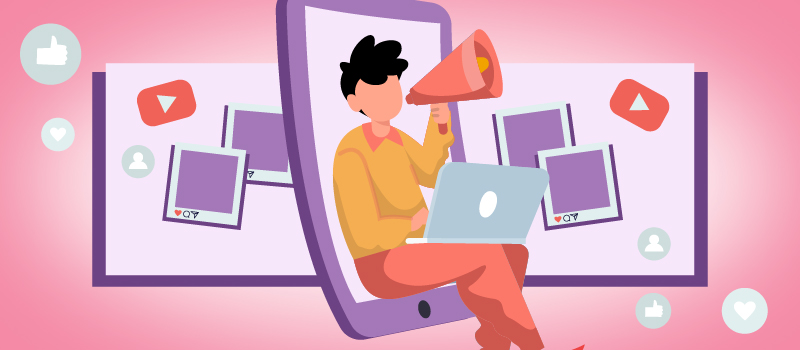 It can take several years for startup brands to build a strong following. Working with influencers can help streamline the process and build brand awareness faster. This strategy may also increase social following and improve SEO.
Content creators and social media influencers share unique brand stories to attract their follower's attention. Based on a 2021 survey, eight in 10 social media users worldwide say that social media helped them discover new products and services. This is because they trust the testimonials of their favorite online influencers.
2. User-generated Content
Followers value influencers' opinions more than celebrities and the brand itself. To reap the benefits of ecommerce influencer marketing, you must work with an influencer to generate content for your website and social media.
3. Trusted Testimonials
Online shoppers are apprehensive about trying unknown brands. Integrating testimonials into your store site can ease a customer's doubts during purchase. Influencers' honest feedback adds a layer of social proof and helps generate new leads that convert to sales. Emerging brands can significantly benefit from credible testimonials and honest reviews.
4. Offer a promotion with an influencer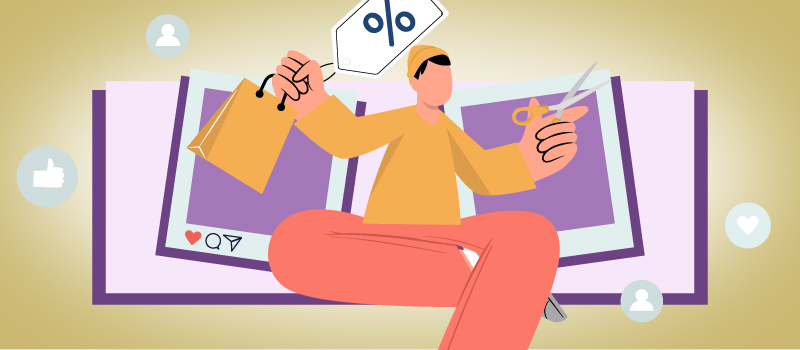 Collaborate with an influencer to give their followers a special discount. This works well because their fans think they're getting a unique deal that others can't reach, so they're more likely to buy.
Give the influencer a link to your store or product page so people can quickly check it out and buy what you offer.
5. Work with micro-influencers
A celebrity influencer may still need to be put in your budget, but many types exist. An influencer with a smaller following may have a significant engagement rate. But the one with millions of followers doesn't guarantee clicks and product purchases.
Micro-influencers often have a loyal follower base. They can use other methods, like direct messaging, to connect with their followers and promote your brand.
What Drives the Ongoing Growth of Influencer Marketing?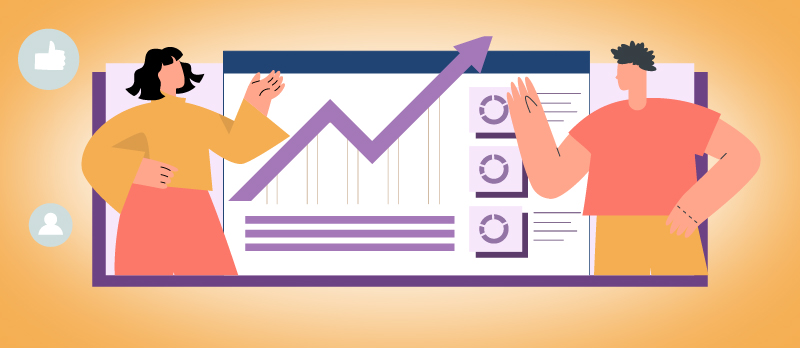 When influencer marketing started in 2006, bloggers shared content about their personal stories and most preferred products. They occasionally received a small fee, a free product, and other forms of compensation.
PayPerPost is the pioneering platform for influencer marketing. The industry has drastically changed, making content marketing a profitable career.
The good news is that more influencers increase your chances of finding the best content creator for your ecommerce store. No matter what your industry is, you can discover influencers to promote your brand to their respective audience.
Types of Ecommerce Influencer Marketing
You can explore several opportunities to leverage influencer marketing to become successful in ecommerce. Check out some of the options you can utilize for your business.
Sponsored content
Sponsored content is a paid post featuring your product or service. This type of content is popular because it's simple and effective. Additionally, it shouldn't look like the influencer is selling something.
Sponsored content should be natural, tell a story, and offer helpful information. That said, it is necessary for them to disclose when they are promoting a sponsored content. If they use #sponsored or #ad, ensure they are visible and not overpowered by other hashtags.
Influencers are paid with a flat fee or a pay-per-click arrangement with a minimum payout requirement.
Affiliate links or discount codes
Create a special discount code and link just for influencers to share with their followers. This way, the influencer's fans can see your stuff and buy it. You can also use the link to see how many people buy your stuff because of the influencer. Monitoring your campaign is also necessary so you can make smart choices and see if it's worth it.
Contests and giveaways.
Contests and giveaways make people excited and talk about your brand. It also lets new people try your stuff.
Influencers often give away something cool from your brand in return for people talking about it. Make sure the prize is something people really want, and tell them how to join the giveaway clearly. Focus your contest around a valuable offering that makes people eager to participate. You should also provide clear giveaway instructions.
Running content from influencers on your channels.
When you share things made by influencers on your social media or website, it's good for everyone. It helps the influencer get more people to know about their brand, and it brings their followers to your pages. This strategy is more effective when you team up with influencers who have lots of active fans. Make sure to tell the influencers when you share their stuff. Also, include links to their profiles and some words that show both brands are connected.
Brand ambassadors.
Brand ambassadors are like long-term friends for your brand. They represent your brand and make people trust and like it. These ambassadors can help when you're launching new products and create different kinds of content to show off your brand.
How to Connect with Ecommerce Influencers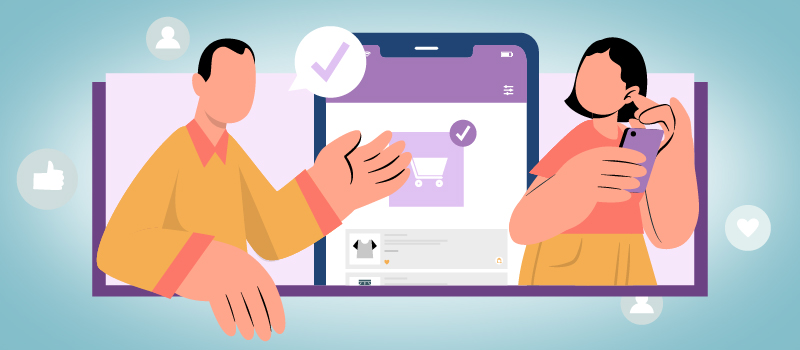 When you're looking for the right people to work with, it's important to find the best place to find them. You can look in social groups or team up with a company to help you. This saves you time and effort. An influencer platform gives you the tools to find people who create content and see how well your marketing is doing.
Here are some websites where you can connect with influencers to help you in ecommerce marketing:
Conclusion
Influencer marketing offers several benefits and opportunities to businesses seeking to thrive in today's digital world. In contrast to sales-driven posts, influencer content utilizes a conversational tone to catch customers' attention. Their reputation adds to the trustworthiness that converts followers into sales. To scale your business, integrate ecommerce influencer marketing into your growth strategies. It will also build a lasting relationship that boosts your brand.