A business plan can help you navigate your business in the right direction. Similarly, if you want to start an ecommerce business or grow an existing one, you need a well-crafted business plan. This is an essential document to help you raise funding and vision of your business. With this in mind, a good ecommerce business plan template is necessary. Examine our compilation of seven websites where you can download these templates.
1. Growthink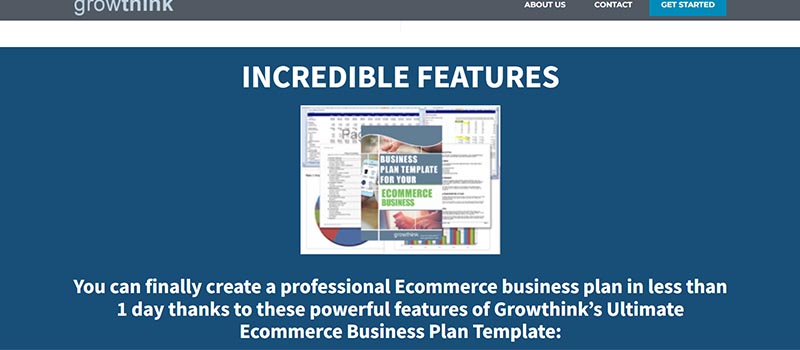 Turn your ideas into reality with Growthink's Ultimate Ecommerce Business Plan Template. Growthink allows you to create a professional business plan using this template in less than one day.
Growthink is a management and business plan consulting firm that has been helping entrepreneurs since 1999. The company is known for its business plan template and business planning-related services. Still, their price may not be affordable for all. The excellent news is that Growthink is offering a Limited Time Offer, wherein their complete business plan package worth $643 is now offered at only $97, with a 365-day 100% money-back guarantee.
2. Live Plan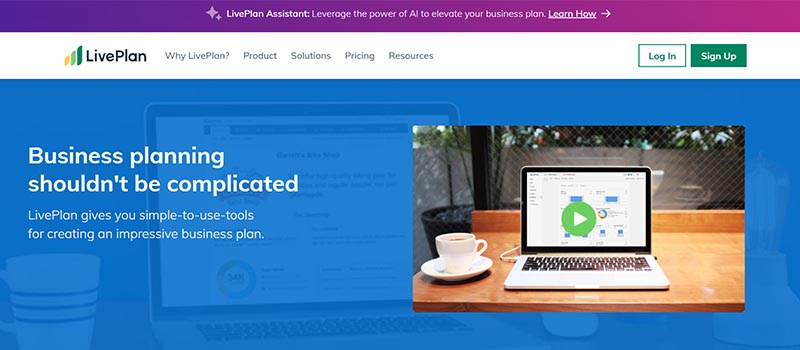 LivePlan is a cloud-based business management tool that assists entrepreneurs, startups, and small businesses through strategic business planning. With LivePlan, creating a business plan takes only a few hours, which used to take several weeks to complete.
LivePlan's step-by-step instructions, examples, prompts, and definitions of key business terms guide you through each phase of creating a professional business plan.
Access a library of over 500 sample business plans for inspiration. Also available are chat with support and expert-led webinars to get additional business planning tricks and ideas.
LivePlan's Standard Plan costs $15 a month.
3. Shopify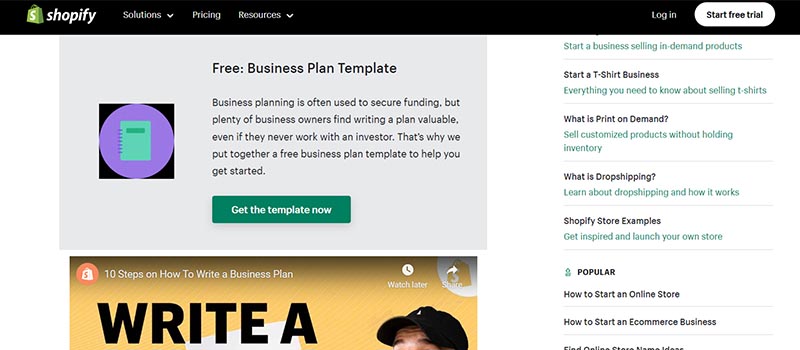 Shopify is a leading ecommerce platform that provides various ecommerce tools, including a business name generator, logo maker, and business plan template. As mentioned above, business planning is typically helpful in securing funding. However, many business owners prepare a business plan even without working with an investor.
The Shopify ecommerce business plan template focuses on the essential elements of starting a new business. It is intended to help new entrepreneurs to visualize the total score of running a business. Likewise, it is designed to identify functional areas where they need to enhance their skills as the business flourishes.
Generally, business planning is used to secure funding support. In contrast, plenty of business owners nowadays find writing a plan valuable, even if they never worked with an investor. That's why we put together a free business plan template to help you get started.
Start a free trial today and explore the tools and services you need to start an ecommerce business.
4. Upmetrics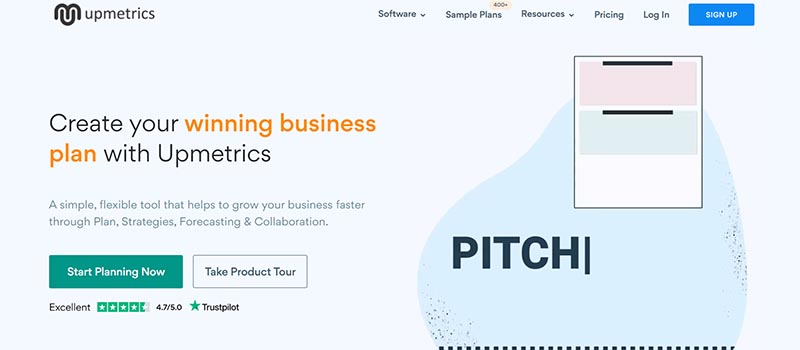 With competitive pricing, almost similar feature lines, and a seamless & user-friendly user interface, Upmetrics can help you create a winning business plan. The tool is suitable for startups and small businesses. Upmetrics, whether user-friendliness, pricing, or financial projection features, is best for new-age entrepreneurs.
Upmetrics Starter Plan costs $7 per month.
5. Enloop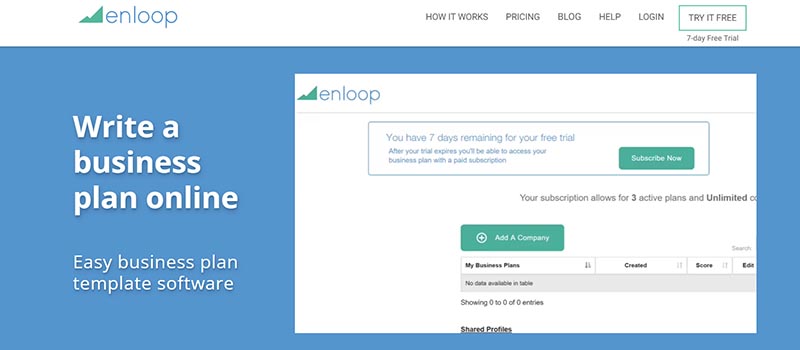 Enloop is an online business planning and financial forecasting software that helps entrepreneurs maximize their potential business growth. Once you figure out its basic functionalities, this template offers many excellent business planning and financial forecasting features.
The tool is specifically designed for individuals with financial management experience, so there could be an apparent learning curve in using the template/
Enloop's detailed plan starts at $19.95 per month, which includes three business plans, a ratio analysis, and detailed financials. A 7-day free trial is also available to help test the software.
6. PandaDoc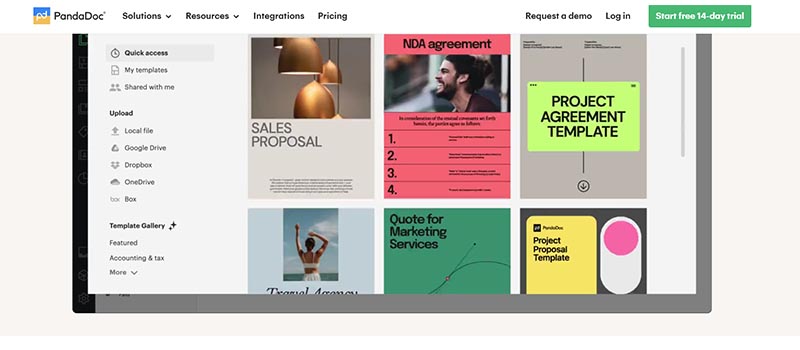 PandaDoc is an American SaaS company that empowers businesses to communicate with customers through personalized documents that can be created in minutes. It helps generate professional-looking proposals, business plans, and contracts with PandaDoc.
This all-in-one tool also offers a free downloadable ecommerce business plan template. Creating an effective business is very easy with this editable template from PandaDoc. All you have to do is download it from the link provided here and the details of your company.
7. Wise Business Plans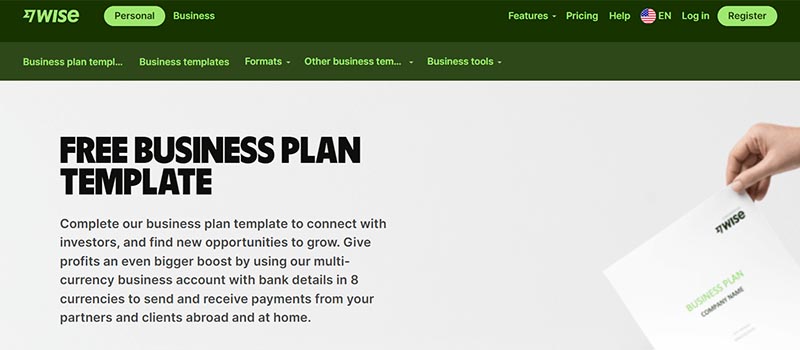 The platform inspires entrepreneurs and leaders to plan, build, and fund their business vision.
As an entrepreneur, you want to emulate famous online shopping platforms like eBay, Amazon, and Etsy. However, launching your own ecommerce business might be scary. The same goes for writing a business plan.
Wise Business Plan provides an ecommerce business plan template that enables you to verify your business idea. It also analyzes your financial status and devises proactive marketing.
Why do you need an ecommerce business plan?
These are a few key reasons you should strive to create a good ecommerce business plan.
To guide decision-making
You'll make countless decisions quickly to launch and manage a successful business. An excellent business plan can help you make an informed decision, replacing gut feelings with facts and proven strategies.
To prove the viability of a new business
You have an excellent idea for an ecommerce business. However, do you have proof that this concept is a winner?
Drafting an ecommerce business plan will encourage you to investigate the metrics behind this challenge. Once you become confident that your idea is doable, your business plan has a better chance of convincing others. This process can help address issues that could block your success along the way.
To communicate ideas to investors
Whether you need investors or a loan, your business plan can be a supporting document. It will lay out how much money you need, how you'll spend it, and how you plan to be profitable.
A well-written ecommerce business will position you ahead of other budding entrepreneurs seeking funding assistance and support.
Conclusion
Creating an ecommerce business and watching it grow is an exciting endeavor. Choose the best ecommerce business plan template to communicate your goals and objectives. It will help you understand the proposed ecommerce business. Aside from that, it also gives you insights into your target market, your competition, and financial projections for a given period. Moreover, this vital document will serve as your reference for developing a marketing plan to expand your commerce business.