Don't miss out on Christmas greetings this year. Send your loved ones Christmas ecards and make them feel special by customizing the designs. If you need help with custom Christmas ecard designs, subscribe to Penji. Request as many Christmas ecard designs, social media posts, marketing visuals, and more. But we're feeling the Christmas spirit as early as now. So we've created these beautiful Christmas designs you can download for FREE. You're welcome!
Meanwhile, here are some tips on how to create Christmas ecards that exude love this season.
Basic Elements of a Holiday Ecard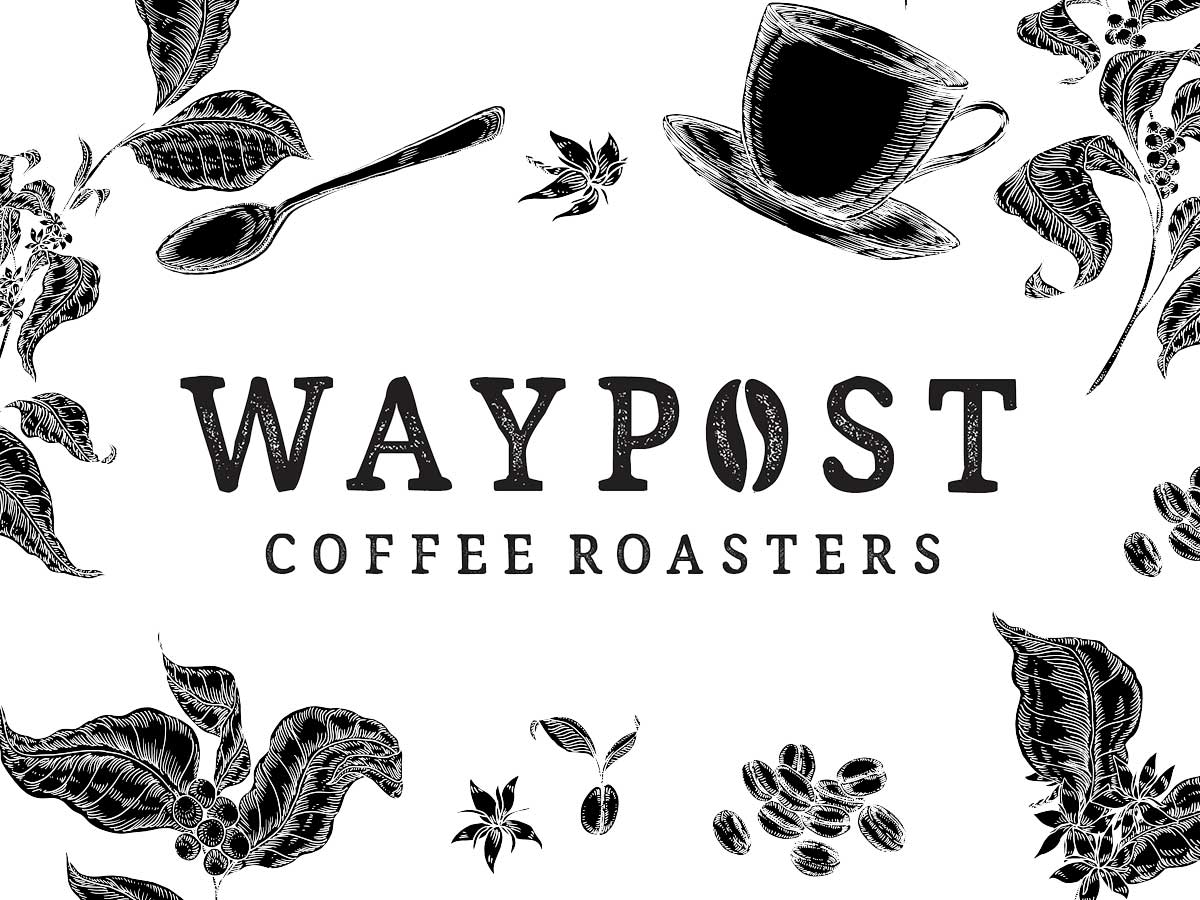 Here are some of the elements that you would want to consider when crafting a Yuletide season ecard.
Size and Orientation
Since an electronic greeting card will be forwarded through email or messaging apps, experts advise keeping ecards at a maximum width of 600 pixels and a maximum height of 600 pixels. The orientation of the card could be landscape, portrait, or a perfect square, depending on the images and design elements that you choose.
Images
Most ecard making apps platforms have a wide range of available images you can use for the card – from stock photos to illustrations fitting for the festive season. You can also choose to use your photos to give your card a distinctive personal touch.
Message
You may choose to use the greetings that come with card templates. If you want a unique card though, you can use a poem, a favorite bible verse, or your composition. It's essential to keep your message short and sweet so as not to crowd the card with words.
It could also be a safer move to choose a more inclusive greeting such as "Happy Holidays" or "Season's Greetings." Doing this will allow you to send the card to people of various faiths and religious orientations.
Online Resources for Personalized Ecards Christmas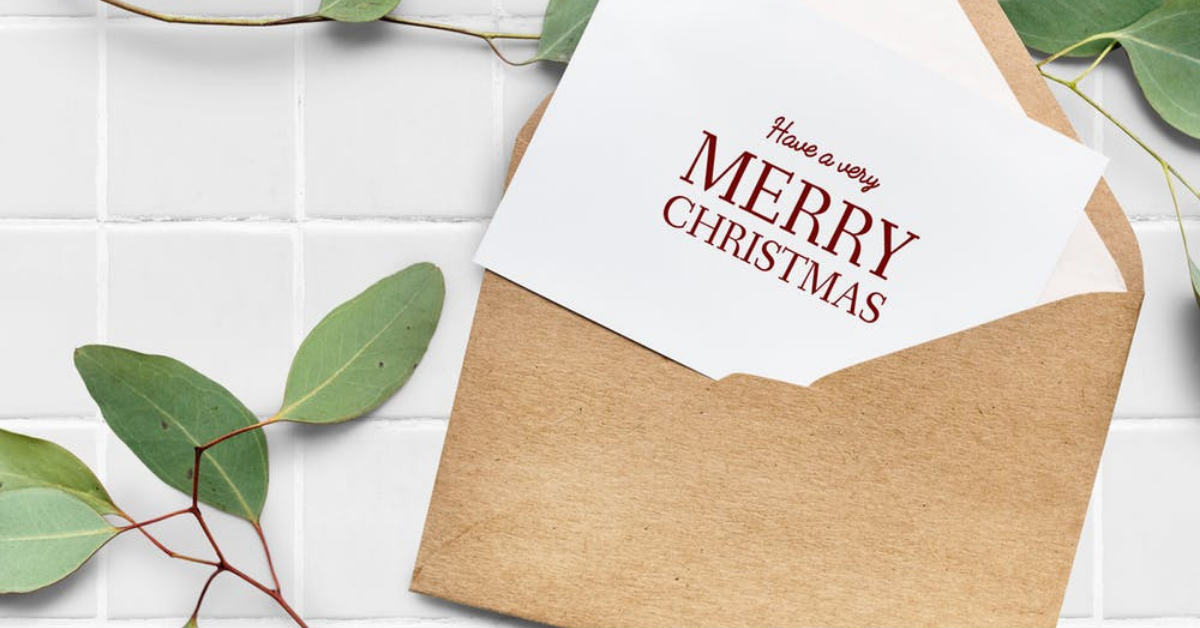 Here are several online resources you can use to create personalized cards you can send your loved ones this season.
Canva is a favorite resource among people who don't have that much experience in design. Aside from templates for social media posts, video sharing platform banners, and logos, Canva also offers ecards "with a bountiful amount of quality graphics and images," as stated on their website.
This integrated suite of media creation applications developed by Adobe Systems prides itself on being an "ecard maker for everyone." The platform offers a wide variety of templates that users can customize, including ecards Christmas.
Being the oldest and largest manufacturer of greeting cards in the United States, Hallmark kept up with the times and now offers animated and customizable ecard templates. The platform also offers an option for making an ecard look handwritten. You have to choose the handwriting style that's closest to your own and have it printed on the product.
This digital design platform offers handwritten-looking greetings. According to their website, users only have to type their message on the app, and their system will write it out in the chosen handwriting style. They have customizable card templates mostly priced at around $3.25.
This option is well-known as a free application that allows a user to create invitations, slideshows, collages, greetings, and other graphic design materials. Smilebox also offers card templates you might want to check out if you're looking for a free card maker.
If you're planning to get a lot of graphic design materials done this Holiday season, Penji is an excellent option. This platform offers unlimited graphic designs at a flat monthly rate and produces high-quality graphic design services you wouldn't get elsewhere. This service is especially helpful for startups and businesses that need various holiday marketing materials to rake in sales this season. Check out this Infographic on How Online Design Services Can Kick-start Your Business.
Additional Ecard Tips for Businesses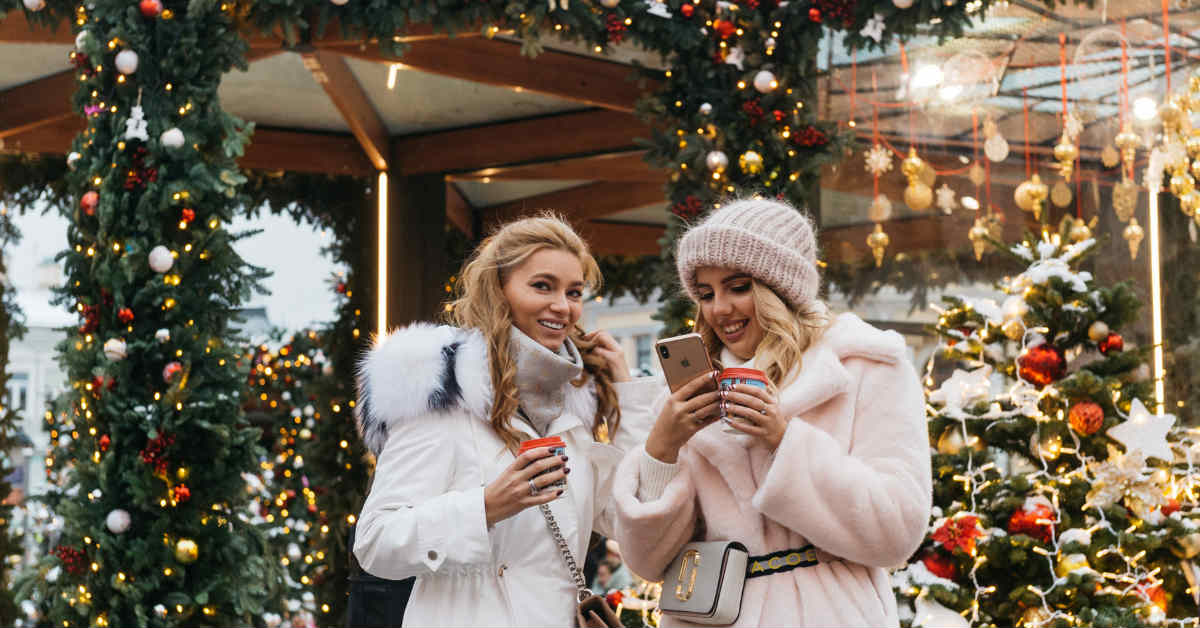 Sending holiday ecards to clients can be different than sending personal greetings to family and friends.
For one, wishing clients to enjoy the season is a step that aims to strengthen the relationship between them and the business. A strengthened relationship allows for a bigger chance of loyalty and support to the brand. Check out this article on Email Design Inspiration And Tips That Are Absolutely Brilliant.
Below are some of the factors to keep in mind when crafting an ecard for business.
Incorporate Brand Identity
Sending a holiday card to clients is an opportunity for you to increase exposure and reiterate brand recall.
That said, it's essential to incorporate brand identity into the card. Using images and creating a copy that best represents the relevance of your brand during the Holiday season is exceptionally crucial.
For example, a business that offers baking supplies might want to highlight holiday baking on its main card image. Those in retail might want to associate their items with gift-giving.
Separate Holiday Greetings from Seasonal Promos
A holiday card is supposed to make clients feel that you value and appreciate them for supporting your brand. As mentioned, it's meant to foster a business' relationship with clients.
Incorporating seasonal promos could potentially overturn this goal. No business would want its clients to feel like they're just being buttered up to make a purchase.
If your business offers seasonal promos and you want to let clients know about it, it's a smarter move to send them a separate marketing email.
Practicality wise, it's best to launch promos a few weeks before Christmas. Choose the period when most consumers do their holiday shopping.
Avoid Fluff
When sending a business holiday greeting, it's best to catch your readers' attention while keeping everything concise.
Most clients don't have much time to browse through long paragraphs of greetings. Do away with the fluff and get your message across in the simplest but most creative way possible.
Keep these ecards Christmas tips in mind. And you'll surely make the important people in our life (or business) feel the holiday wishes you're sending their way.
Use Penji for Your Awesome Christmas Ecards
If you are running out of ideas on the best Christmas Ecard designs, let the pros do it for you. With Penji, they only hire the top 2% of the graphic designers. Thus, you can ensure outstanding output every single time.
Many small businesses enjoy using Penji's services because of their app. Here's how easy it is to request designs using their platform.
Request for the Design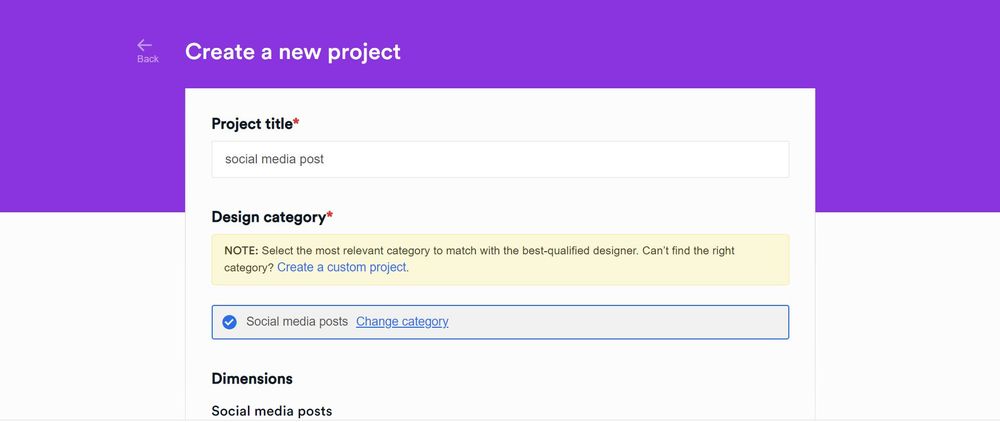 You should sign up with Penji and have an account for their app. From the dashboard, find the New Project button. Click that to request for your graphic design needs.
If you have no idea which details to include in your request, don't worry. The app will guide you through questions and a checklist. That way, you won't miss out on anything important that the designer might use to kick start the project.
Send the request right away and a designer will reach out to you shortly.
Get the First Output and Send Back for Revision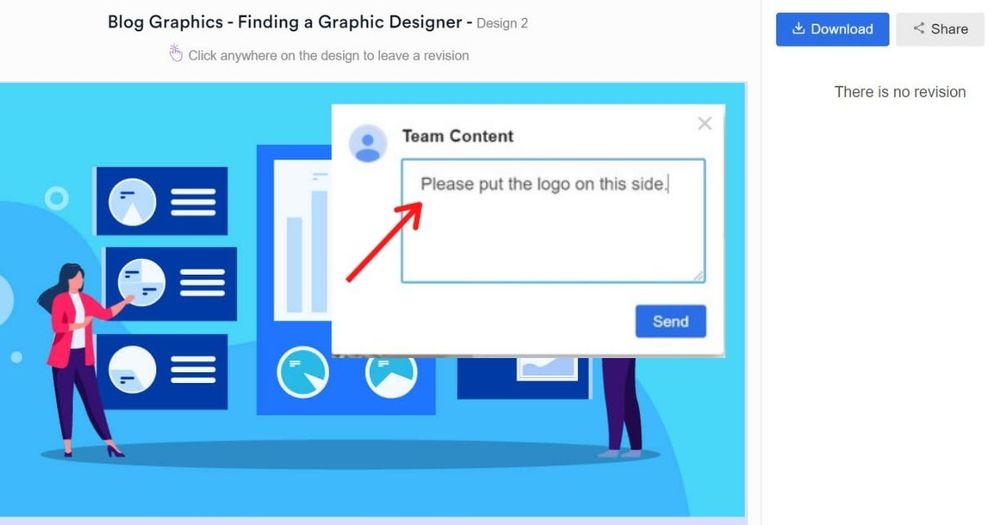 The initial design will be sent within 24 – 48 hours. Now, remember that this depends on how simple or complicated your request is.
Once you have the first output ready, you can now check it by clicking the image. When the design is already enlarged, you can now spot the areas where the designer needs to change it. Just click on these areas and a comment box will appear. Type your feedback and send it right away.
Download and Send Your Christmas Ecards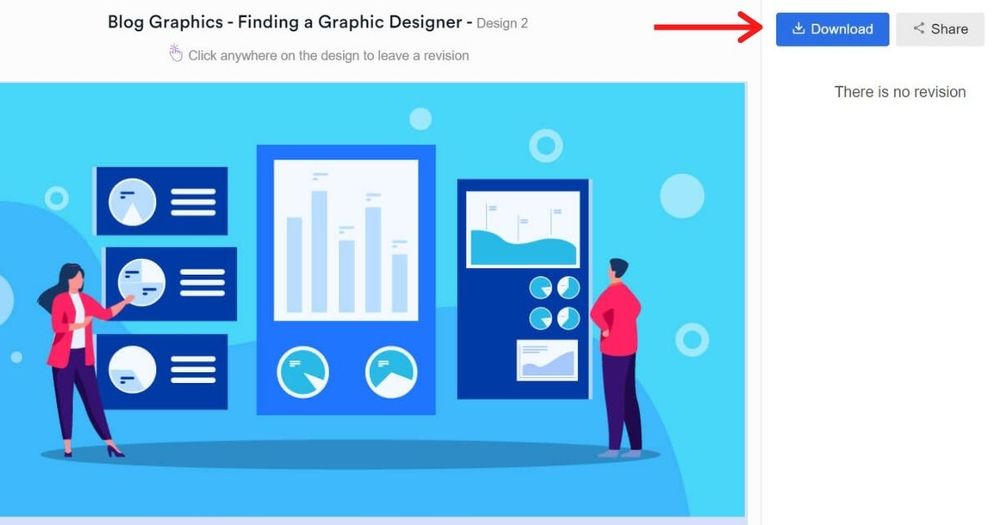 Happy with the design? No need to ask your designers to send the source files. You can download it right away and start sending it to your family, friends, and clients. It's that easy, and you won't even have to lift a finger!
Get your graphic design needs from the best team that offers affordable design plans. Subscribe to Penji!