Print marketing, particularly in brochure form, remains a professional way to keep readers engaged in this digital era. For new businesses, brochures help your target audience get to know your company while you're still building your presence. A great design will compel your audience to read about your business and your products or services. To make it easier, we have compiled the ten best software tools for designing brochures that make a lasting impact.
1. Adobe InDesign CC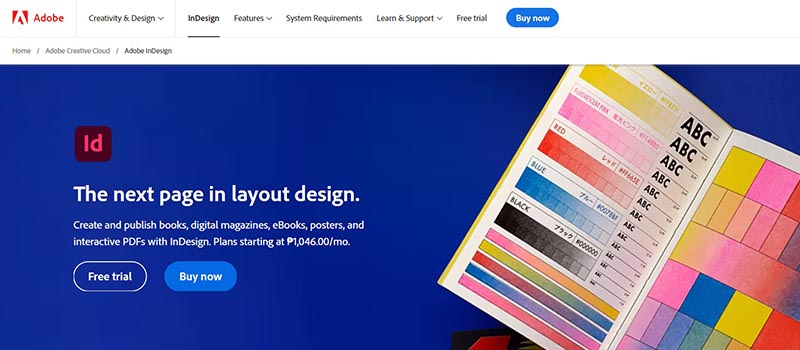 Adobe InDesign is a powerful desktop publishing tool that provides comprehensive brochure design tools. It offers various templates, page layout options, and customization tools. As part of the Adobe Creative Cloud software suite, it is currently the leading software for page design and digital and print media layout.
Anyone with a Creative Cloud account can access brochure design templates and stock photos. Although it offers impressive features and design capabilities, Adobe InDesign is suitable for professional designers and could be more beginner-friendly.
Best for: Professional print outputs
Price: $20.99/month (for individuals) or $19.99/month (students and teachers). Offers a 7-day free trial.
2. Adobe Illustrator CC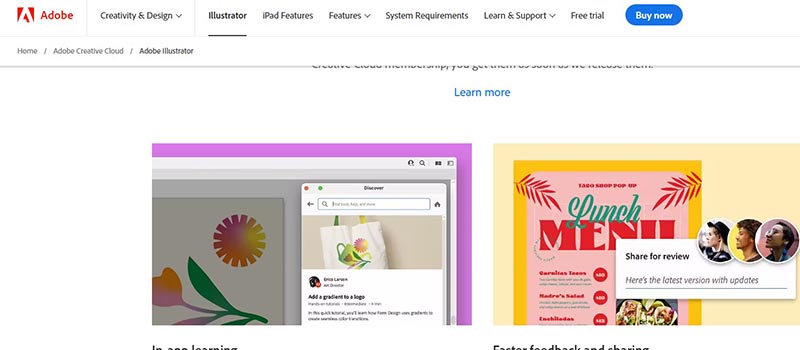 Illustrator is another powerful design software powered by Adobe. While it's more on vector art creation, the software also allows basic designs like brochures and pamphlets. Like InDesign, this software has the same advanced features and capabilities recommended for experienced or professional designers.
Best for: Vector graphic design and illustrations
Price: $20.99/month (for individuals) or $19.99/month (students and teachers). Offers 7-day free trial
3. Marq (formerly Lucidpress)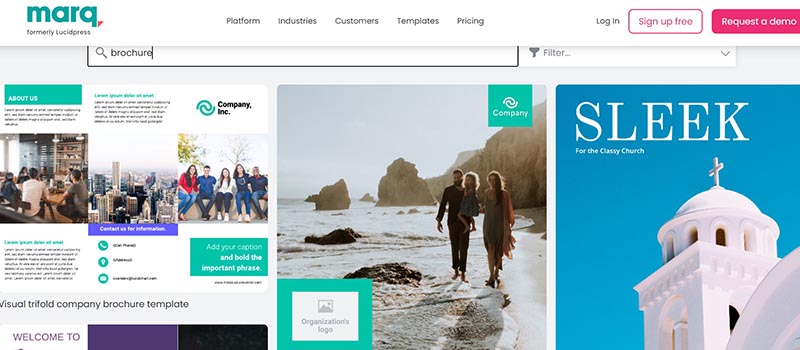 Marq is a cloud-based design tool that offers a range of templates and intuitive drag-and-drop features to create visually stunning brochures. It features an intuitive drag-and-drop interface and a library of customizable templates. Plus, a robust set of design tools allows users to create professional-looking designs despite needing advanced design skills.
Best for: businesses that want to maintain brand consistency across their marketing materials
Price: Free plan for up to three documents. Paid plans start at $9.95 per month
4. Canva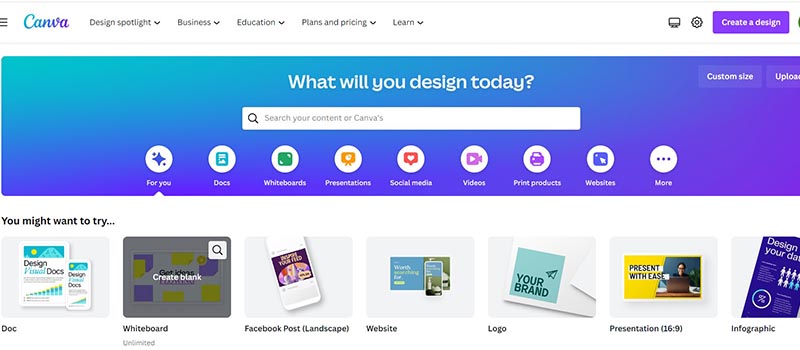 Canva is an online design and publishing software offering templates for creating presentations, posters, and other visual content. The platform offers several brochure templates, but the designs are basic and simple. So, if you are a non-designer or want a minimalist way of designing brochures, Canva is for you.
Best for: Fast and simple brochures.
Price: Free for basic accounts and $9.99/month for Canva Pro.
5. Visme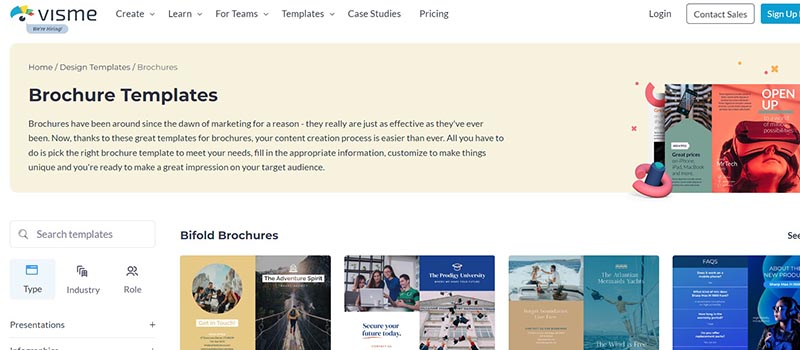 Visme is a cloud-based design tool that allows users to create professional-looking brochures and other visual content. It offers a range of templates, graphics, and customization options. It features a drag-and-drop interface, a library of customizable templates, and a variety of design tools and elements that allow users to create professional-looking designs without the need for advanced design skills.
Best for: Marketers, educators, and communicators
Price: paid plans start at $25 per month
6. Swift Publisher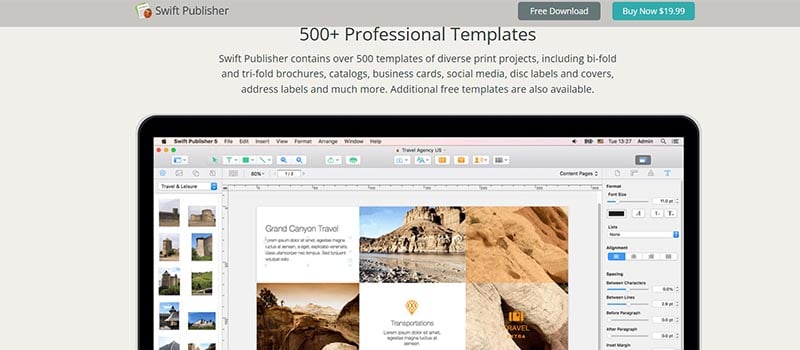 Swift Publisher can be a good solution if you are on a Mac and are looking for a cheap option. The software doesn't have the features of a professional tool, but it could be a decent choice for simple, amateur projects.
Best for: small businesses, entrepreneurs, and home users
Price: Swift Publisher offers a one-time purchase option of $19.99 for a single-user license and $39.99 for a family pack license that covers up to five users. The software also offers a free trial for users to test its features before purchasing.
7. Venngage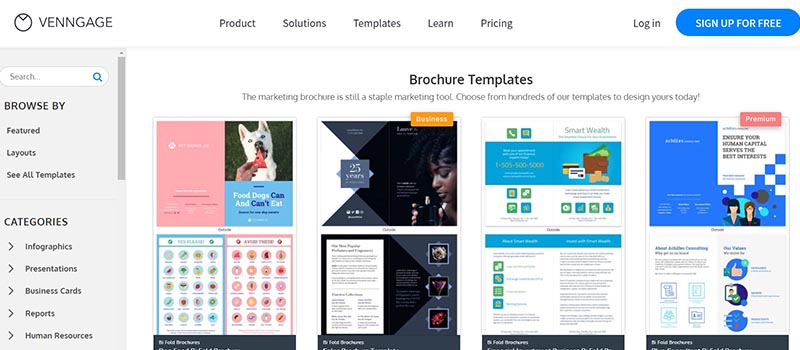 Venngage is a free online design website packed with various solutions and tools for creating infographics, presentations, diagrams, and other forms of visual materials.
Venngage's Brochure Maker is made explicitly for non-designers, with over 10,000 professional templates you can quickly and completely customize to fit your needs. Its drag-and-drop editor lets you change text, fonts, colors, and backgrounds easily. Venngage's library gives you access to 40,000+ icons and illustrations and over 3 million stock photos that you can use for your brochure design.
Best for: Creating brochures, infographics, and data visualizations for businesses and professionals.
Price: FREE for the first six designs, premium accounts start at $16 per month.
8. Microsoft Publisher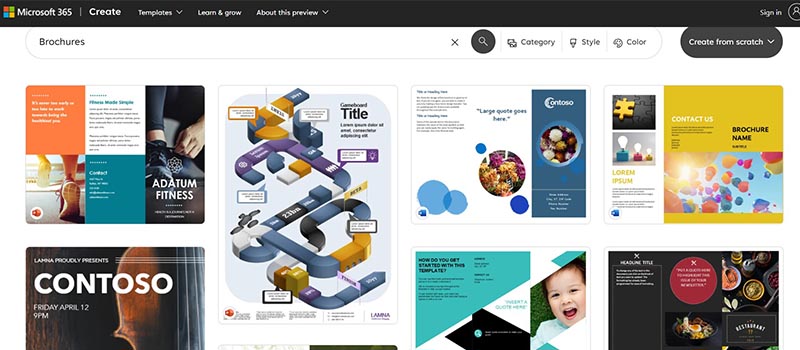 If you frequently use other Microsoft Office software, then Microsoft Publisher might be something you need. It is also a desktop publishing program and a handy tool for simple page layouts.
Another one of its benefits is that it comes with built-in templates. However, there are better choices than Microsoft Publisher's limited functionality for creating professional designs. Also, it may require a subscription to the Microsoft Office suite. This might be a deal-breaker if you don't use other MS Office products.
Best for: Simple designs for brochures, newsletters, and other print media.
Price: Free trial for one month. Microsoft 365 package starts at $6 per month.
9. QuarkXPress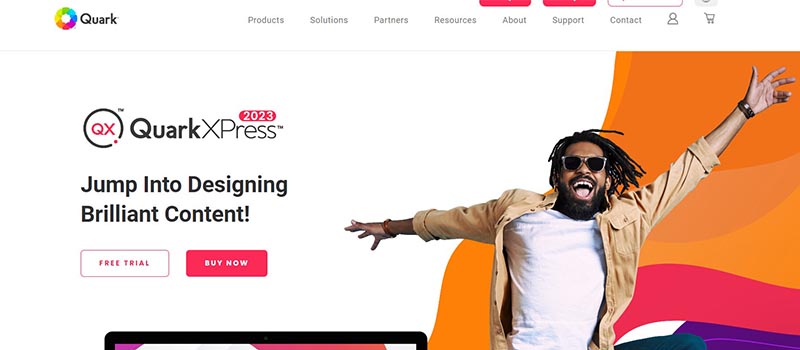 QuarkXPress is one of the first design and publishing software tools available. The latest version is an excellent alternative to other desktop publishing software.
Although it has many features and design capabilities, the software must be updated and affordable. Luckily, there's a 7-day free trial to test it and see if it works for your brochure design project.
Best for: Graphics, illustrations, page layouts, websites, and blogs.
Price: Subscription of $220/year or a perpetual license of $699 one-time purchase. Offers a 7-day free trial.
10. Affinity Publisher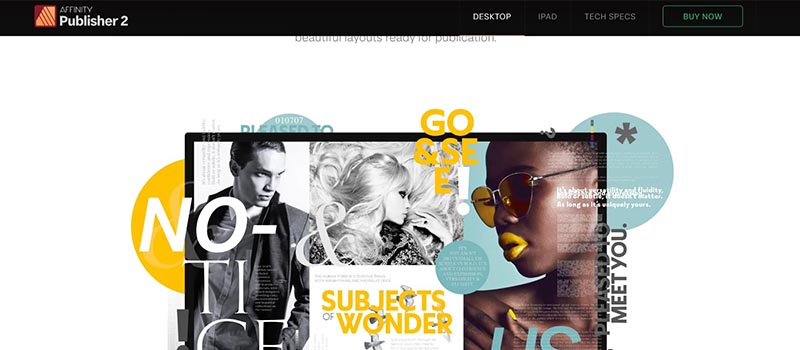 Similar to QuarkXPress, Affinity Publisher is a feature-rich desktop publishing software. The good news is that it is much cheaper and easier to use than previously mentioned programs.
Some users say that although it is similar to Adobe products, the Affinity Publisher software has a complex interface. The software uses different terminology for some functions, which may result in a steep learning curve. Some of its features only offer partial compatibility with Adobe files.
Best for: Different types of publications and collaterals.
Price: One-time fee of $54.99
Get in touch with Penji's talented design team to help you in designing brochures.
Are you looking to create brochures for your business or event? Penji is the last design service you'll ever need. If you need assistance designing brochures and other marketing materials, our designers can assist you in creating a fantastic brochure. Check out this page for the complete menu of our services. Ready to sign-up? Visit this link and subscribe to our unlimited graphic design service. You can also try our services, risk-free for 30 days!