Over the last decades, experts have been warning us about changing weather patterns that alter nature's usual balance. That said, it's vital to align sustainable business operations to due take part in the global movement to protect Mother Earth. If you're clueless about how you can join the cause, take a cue from these eight companies fighting climate change.
1. HP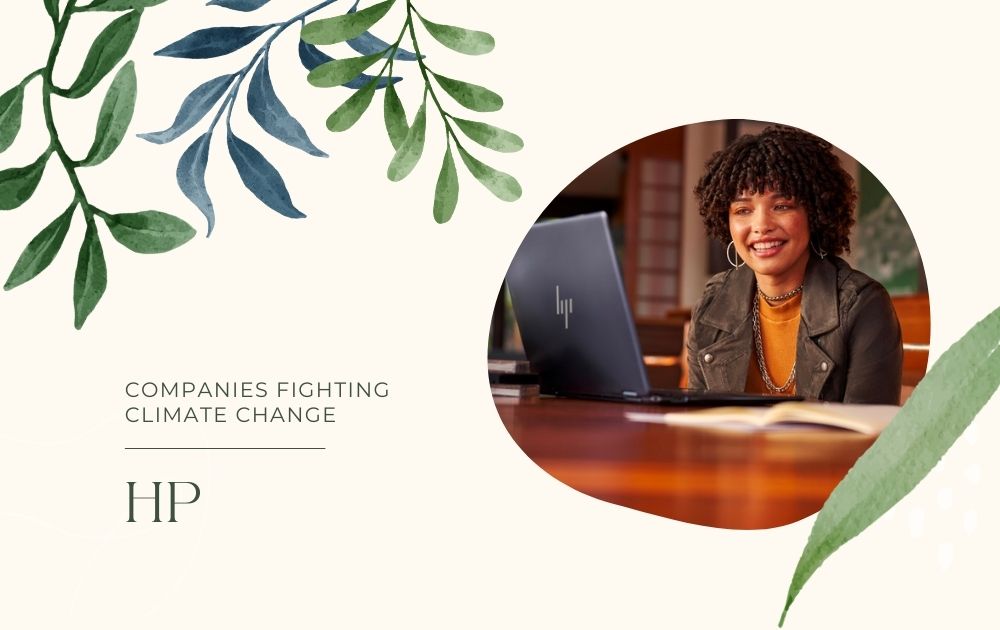 HP may be more known for its tech items, but this giant is one of the biggest tech companies fighting climate change. In fact, it has promised to ban 75 percent of single-use plastics by 2025. For one, it has used recycled plastics in its products, such as printers and other products.
HP is trying to invest in energy-saving items and make its processes cleaner. In 2019, for instance, it stopped using plastic for cord ties and other packages. It has also shifted from plastic foam cushions to recycled pulp foam packages. In addition, HP has launched a forest project to create a more green supply chain for paper products.
2. Tesla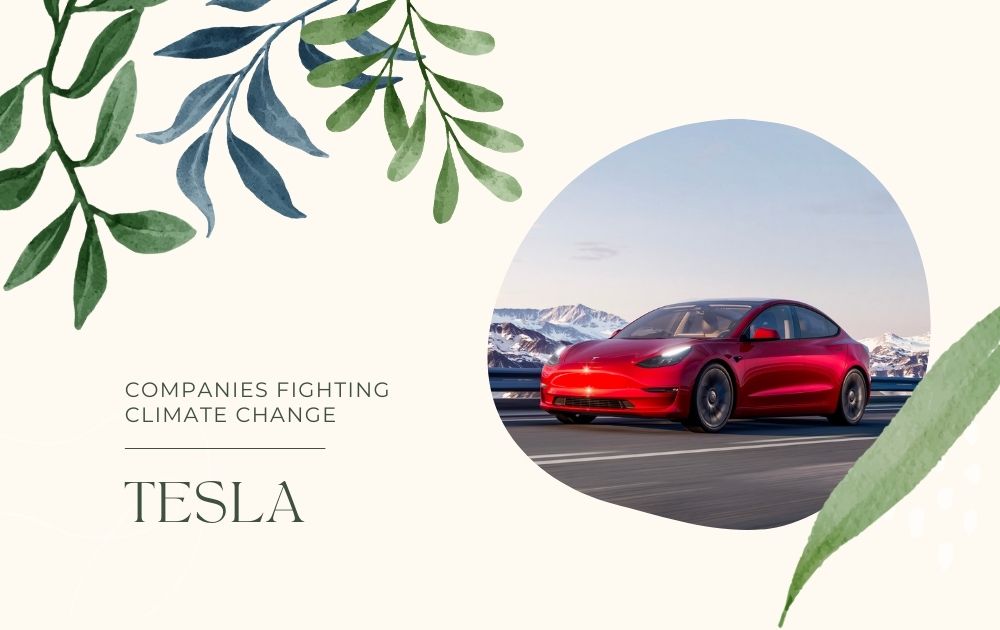 What are companies doing regarding climate change? Tesla is the world's first vehicle company to produce solely electric cars. Tesla says its vehicles have stopped four million tons of carbon dioxide from being released into the air.
Finally, Tesla sources most of its goods in a "humane supply chain" through its Responsible Minerals Initiatives Cobalt Reporting Template. Aside from this, it is also active in providing relief assistance in areas hit by hurricanes and forest fires.
3. Boom Supersonic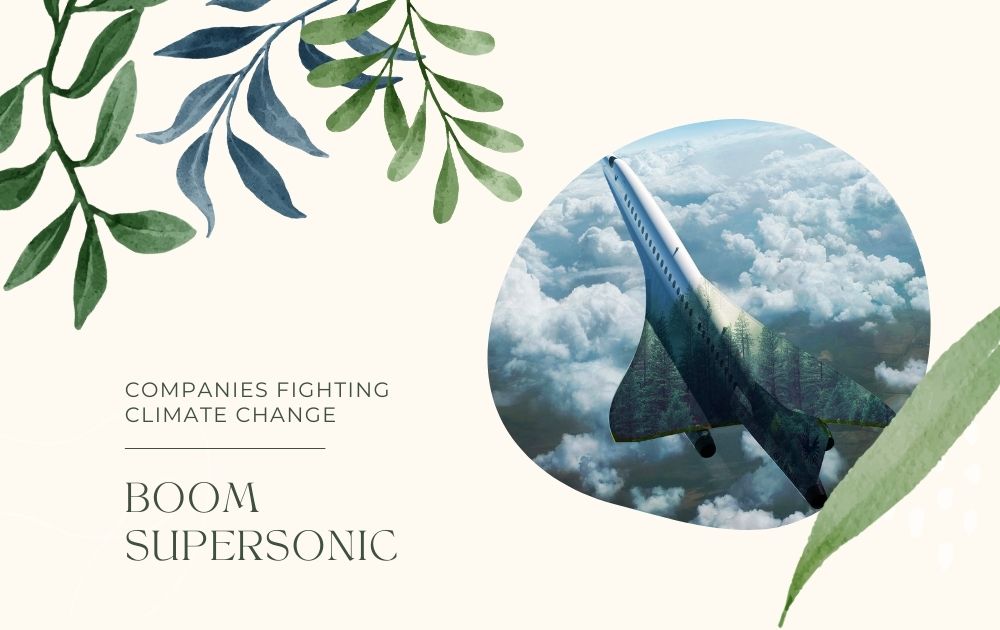 On the other hand, Boom Supersonic is a company ready to fly to greener pastures. As a designer of supersonic airliners, it uses a blend of jet fuels that aren't always the best for the planet. However, it is slowly transitioning to cleaner power and upcycling tools for various plane fixtures.
Currently, their best sustainable aviation fuel lasts 80 percent longer than traditional jet fuel. They also tested jet fuel made from 80 percent animal fat on their Boom XB-1 supersonic aircraft.
4. Unilever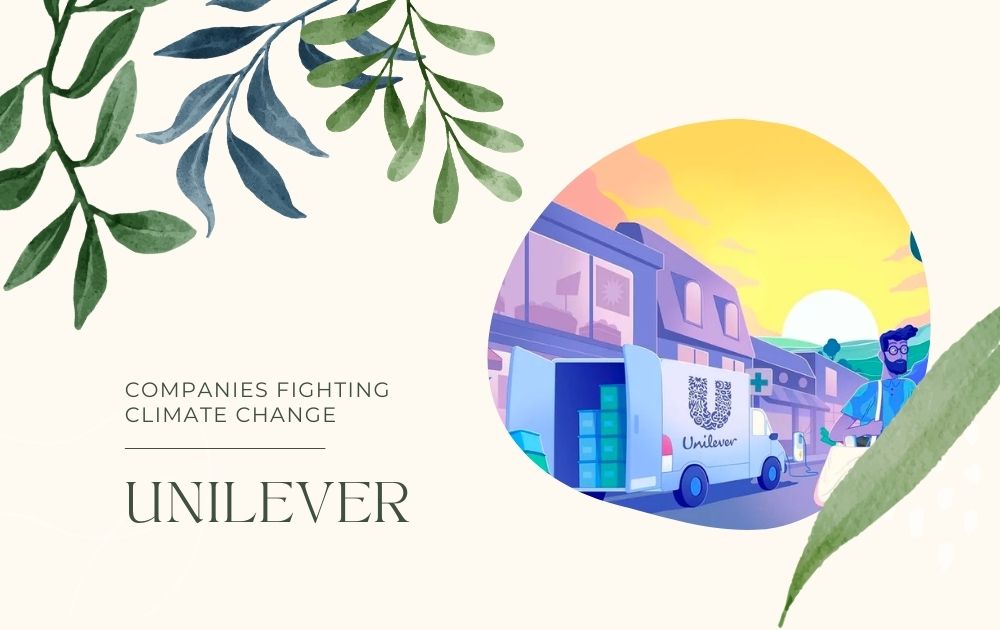 Unilever's climate change efforts are spread across its brands around the world. In fact, 26 of Unilever's brands currently get their raw materials from 100 percent clean sources. The company has cut down its emissions by 65 percent compared to 2008 levels. Because of this, Unilever and its daughter brands are one of the top companies fighting climate change.
However, that number is still not enough for Unilever. That said, the company is looking to halve its carbon footprint by 2030. Apart from this, they have also adopted a code in 2018 where they list best practices for getting raw materials from suppliers. Today, while it is one of the biggest pollutants on the planet, it is also one of the biggest companies fighting climate change.
5. Nespresso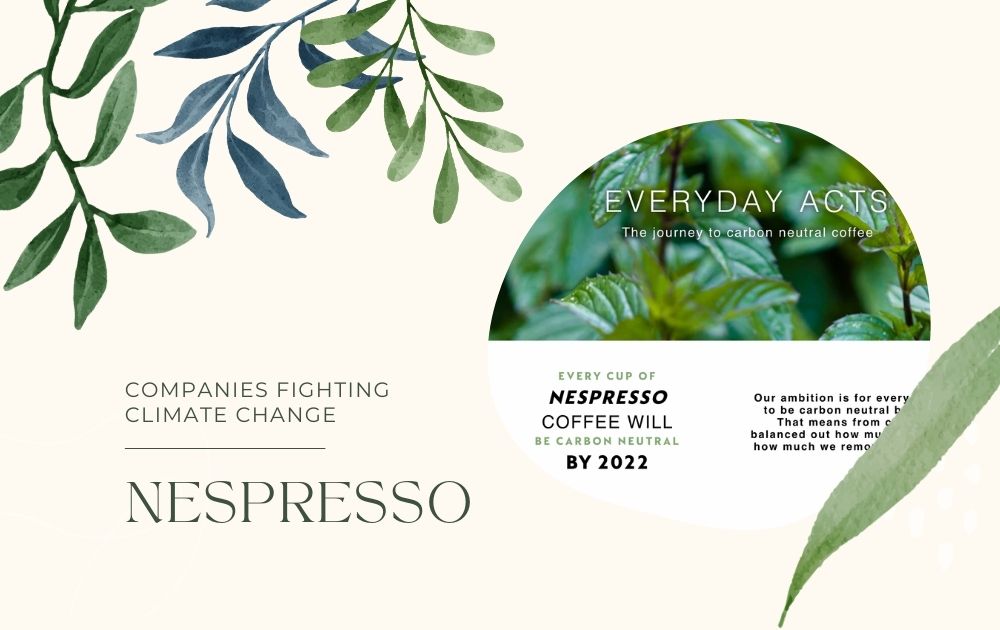 Nespresso's answer to the question of what are companies doing about climate change is simple: clean supply chains and fewer plastics. As a unit of Nestle, the brand is heavily reliant on using plastic. In fact, the company's most significant source of pollutants comes from its single-use capsules of ground coffee.
Now, the company has revealed that they want every cup of Nespresso to be carbon neutral by 2022. To prove its greener traction, the company's newest product lines this year are made up of recycled aluminum.
6. Alphabet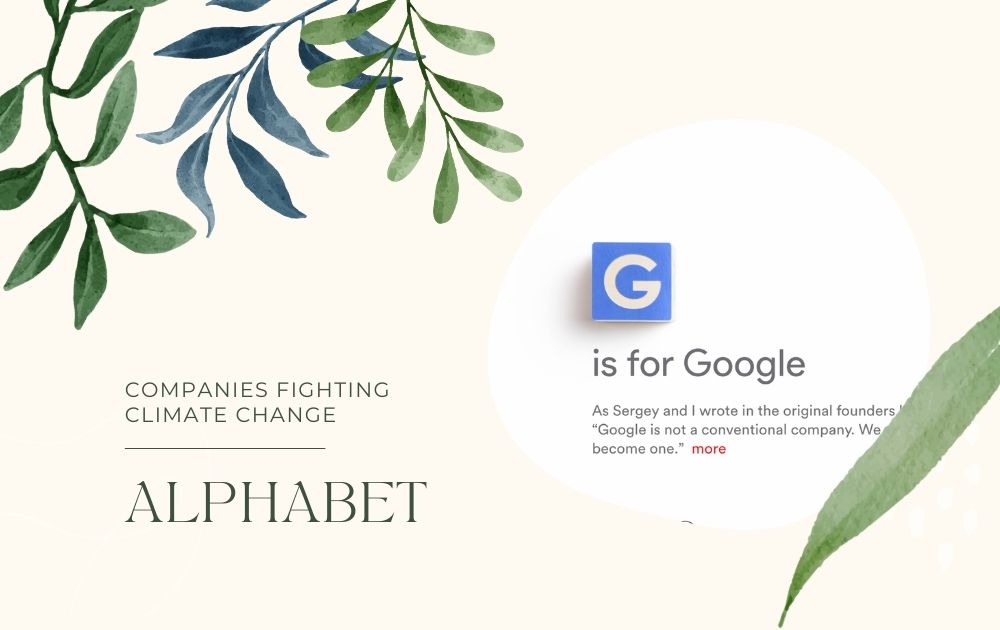 If you ask Alphabet how can companies reduce their global footprint, you might find a surprising answer. The parent company of Google wants to be a leader in global eco-efforts. In fact, Alphabet is on the way to being the first company to work fully on carbon-free energy.
While Alphabet already became carbon neutral ten years ago, it is still pushing limits on how businesses can go green. In 2017, it became the first company to match its energy use with clean energy. In fact, it is the largest corporate buyer of clean energy and has over 50 projects in support of clean fuel.
7. Pangaia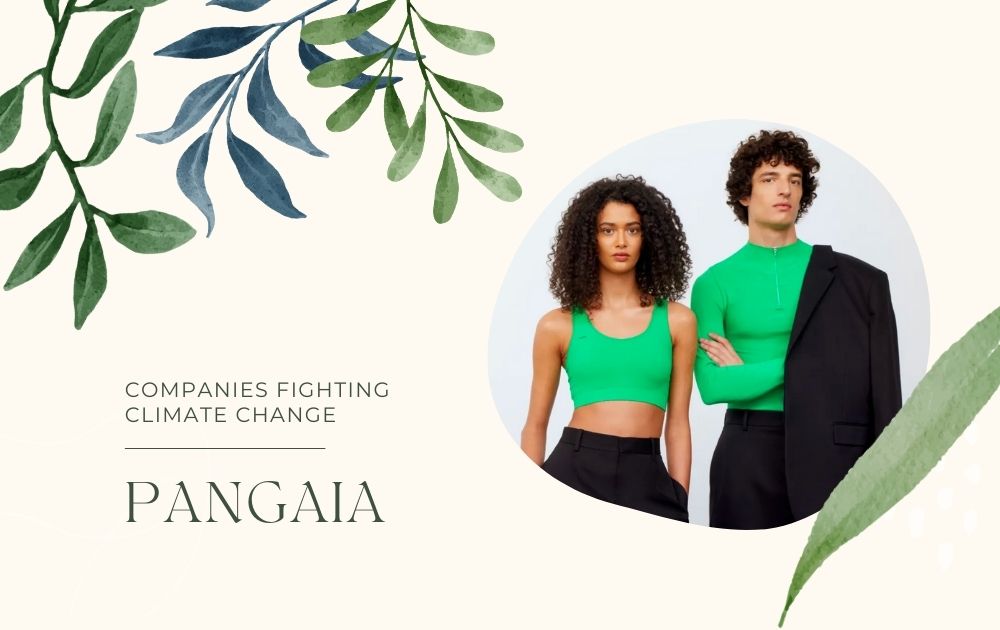 Pangaia is part of the companies fighting climate change with its innovative textile designs. That said, this lifestyle brand uses science and the latest tech to save the planet through its product design. Furthermore, Pangaia's use of smart tech aims to give solutions to climate issues.
For one, the company uses seaweed fiber and recycled cotton to create its fabrics. Apart from that, the company also does away with chemical dyes. Pangaia only uses natural-based pigments from food and vegetables to tint their clothing options.
8. Johnson & Johnson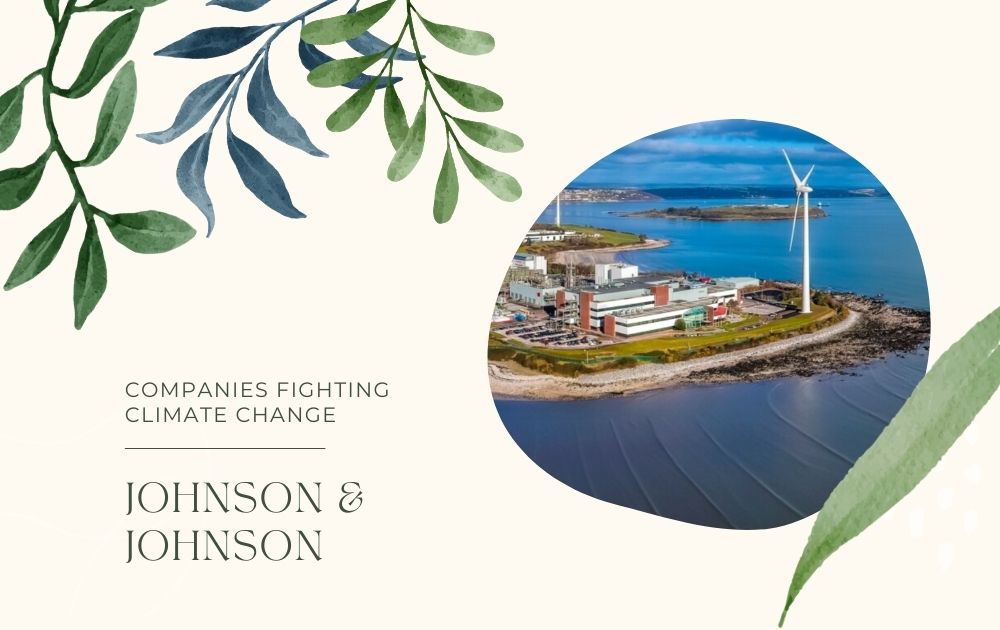 Similar to Unilever, Johnson & Johnson has a mighty number of brands under its disposal. It is also one of the biggest companies fighting climate change. In fact, it plans to combat the rise of toxic gas by promising to do away with plastic packaging by 2025. Johnson & Johnson has earned great awards for its efforts. In 2019, it received the Energy Star Partner of the Year Award. Apart from that, it is also a leader in the Renewable Energy Buyers Alliance, a group of brands that make it easier for other companies to use clean fuel.
Currently, Johnson & Johnson operates its facilities using 35 percent clean energy. However, it seeks to transition to clean energy by 2050 fully.
The Lowdown
As seen from these examples, even the biggest firms are doing what they can to make a difference. If you're looking for ways how to be kinder to the environment, here are a few tips:
Review your greenhouse gas (GHG) emissions and analyze how you can adjust business processes to minimize your GHG.
Reduce energy consumption and give renewable energy a try.
Keep your waste to a minimum by making the most out of tech. For instance, use recycled paper, or better yet, make your internal communications paperless. As for the pantry, replace disposable cups and stirrers and reusable mugs and teaspoons.
Prioritize greener suppliers. Doing so will give sustainable firms a pat on the back and make other suppliers review their environmental policies.
You don't have to be a multi-billion corp to fight climate change. You only need to be a little more mindful of how your actions impact the planet. And when it comes to fighting climate change, a little effort from everyone can go a long way.