The Christmas spirit always gets us extra Santa-mental. And boy, is Christmas fast approaching. Oh, deer! It's time to revisit our go-to Christmas websites to get our daily dose of Christmas fun. If you need help with yours, subscribe to Penji to get unlimited website designs, illustrations, and more!
But wait — there's MYRRH. We'll throw in some fun Christmas puns while we're at it. Without further ado, here are the top well-designed Christmas websites that stand out. Make sure to give them a go or YULE be sorry.
Ho-ho-hold a second there! We have an extra special Christmas gift just for you! We're giving away FREE Christmas graphics that you could use on your website. These graphics will surely make your website look even more festive! Download these graphics here to celebrate the most wonderful time of the year!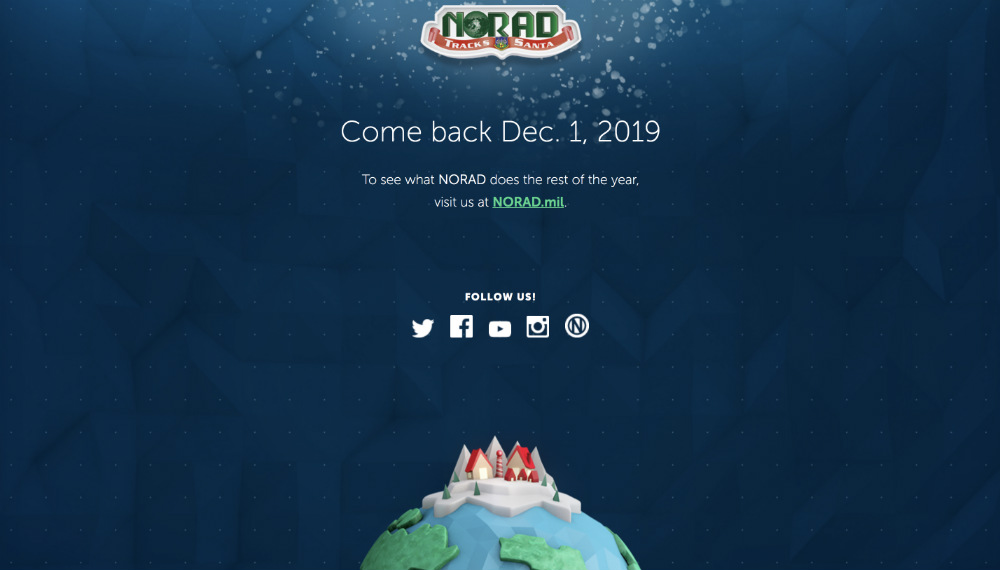 NORAD Tracks Santa is a website that, well, tracks Santa. The website design is uncomplicated. Before the 1st of December, viewers get a straightforward message, "Come back Dec. 1, 2019" to track Santa. Then when the big event starts on Christmas Eve morning, viewers will then see a Santa tracker countdown with an option to "Start tracking Santa now." All these are displayed on a blue background with the logo on top and an image of a globe with a snowed village.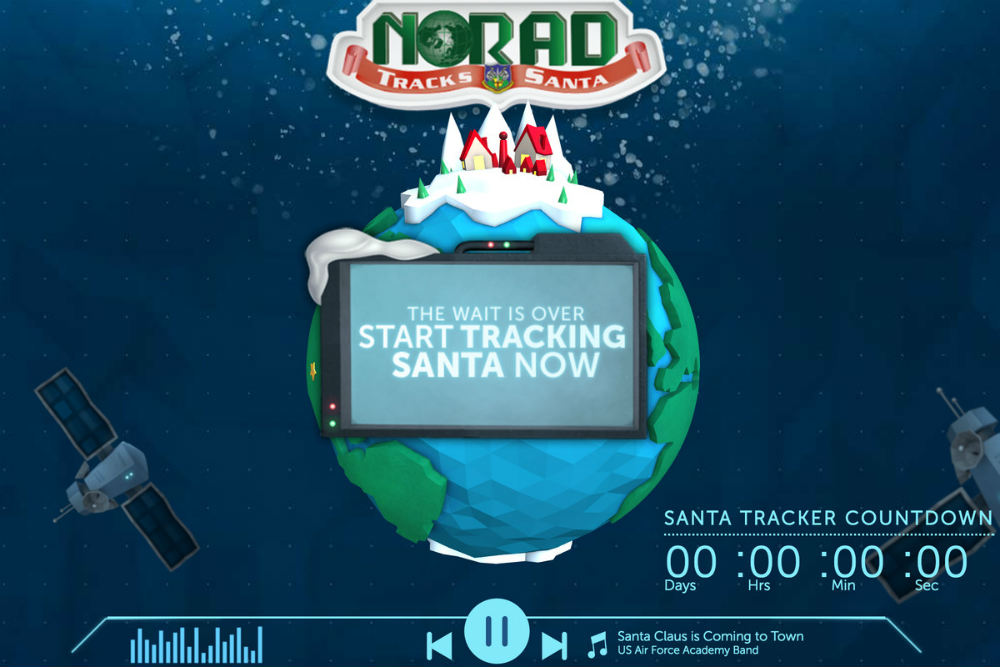 Aaaahh, ICY what they did there. They made a simple layout for kids to get involved. But do you know the story behind NORAD Track Santa's inception in 1955? It's a typographical error some kids will never FIR-get.
It all began after Sears Roebuck & Co, a Colorado Springs-based company, misprinted a number on their Christmas ad. Here's the original ad: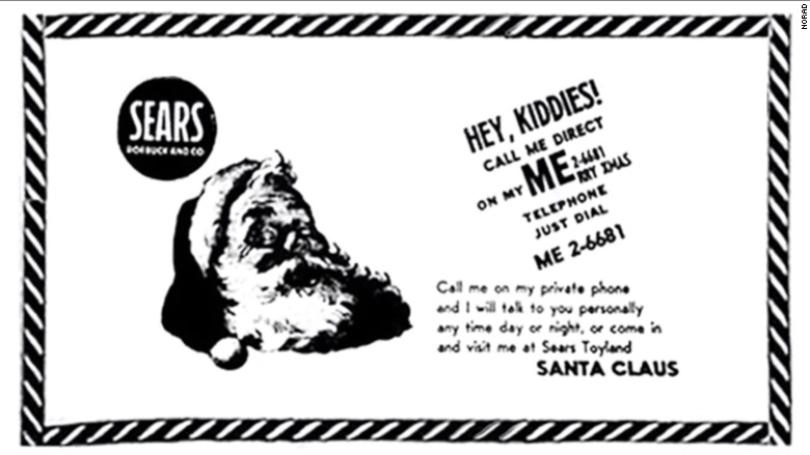 The number, ME 2-6681, actually connected to the Continental Air Defence Command in Colorado Springs. After posting the ad in 1955, several calls from kids went through to Colonel Harry Shoup's line, the Crew Commander at work during that time.
Seven years before that in 1948, the United States Air Force had detected an eight-reindeer-powered sleigh on their radar. Fast forward to 1955, when CONAD was receiving many calls from children, Shoup saw this as a public relations breakthrough.
He then said, "CONAD, Army, Navy and Marine Air Forces will continue to track and guard Santa and his sleigh on his trip to and from the U.S. against possible attack from those who do not believe in Christmas."
So that's how NORAD Tracks Santa's tradition began and SNOW on and SNOW forth.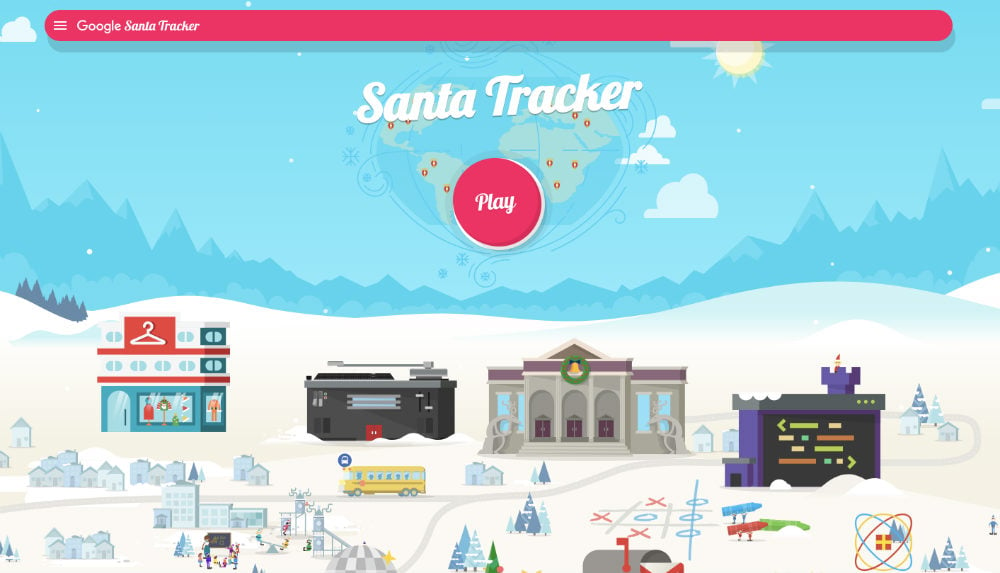 Another annual entertainment website for Christmas lovers that's SLEIGH-in it is Google Santa Tracker. Akin to NORAD Tracks Santa, Google wanted to let Christmas enthusiasts and Santa believers visualize when tracking Father Christmas.
So FIR a change, they made a beautiful website complete with excellent animated graphics and superb interactive features. Once you land on the homepage, a festive Christmas theme will get users into the groove.
The entire homepage is designed like a visual map of a snowy village with buildings connected by roads. You'll see a hot air balloon, an airplane, and several vehicles appearing and disappearing from one side to the other side of the screen.
Once you hover your mouse on each building, several options pop-up with their different labels. Users can either watch Youtube videos, learn some fun stuff about Christmas, and play a myriad of exciting games.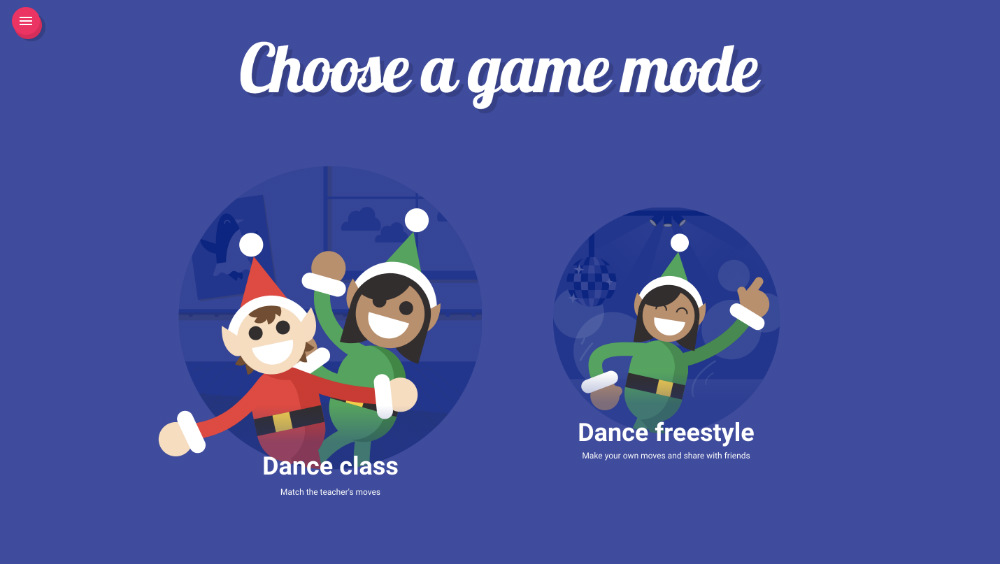 The Google Santa Tracker really SOOTS children as it's such a colorfully designed website built around interactivity. But it didn't start initially like this. This Google brainchild started as a Santa tracker only. Users followed Santa in the Keyhole Earth Viewer, and Google named it "Keyhole Santa Radar."
However, this feature was a paid-for subscription, so the audience was minimal at first. In 2018, Google Santa Tracker then added these fun and amazing features for learners and educators. Let's give Google a round of Santa-plause, everybody.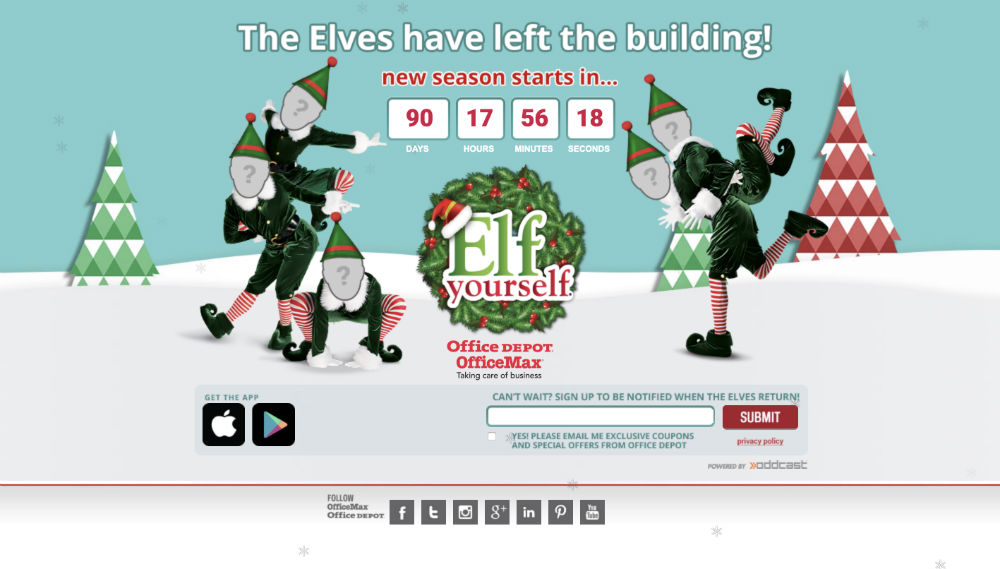 Anyone who has tried Elf Yourself SNOWS the drill. It's an American interactive platform that allows users to upload images of themselves and put them on dancing elves. Since its inception, there have been over 1.5 billion elves created that entertained everybody all across the world.
No-fluff Christmas websites like this one have all the traditional Christmas colors and elements such as wreaths, Christmas trees, and of course, the elves. On the main page, five elves with a blank face will welcome users. They will have the option of uploading up to five photos for the dancing elves.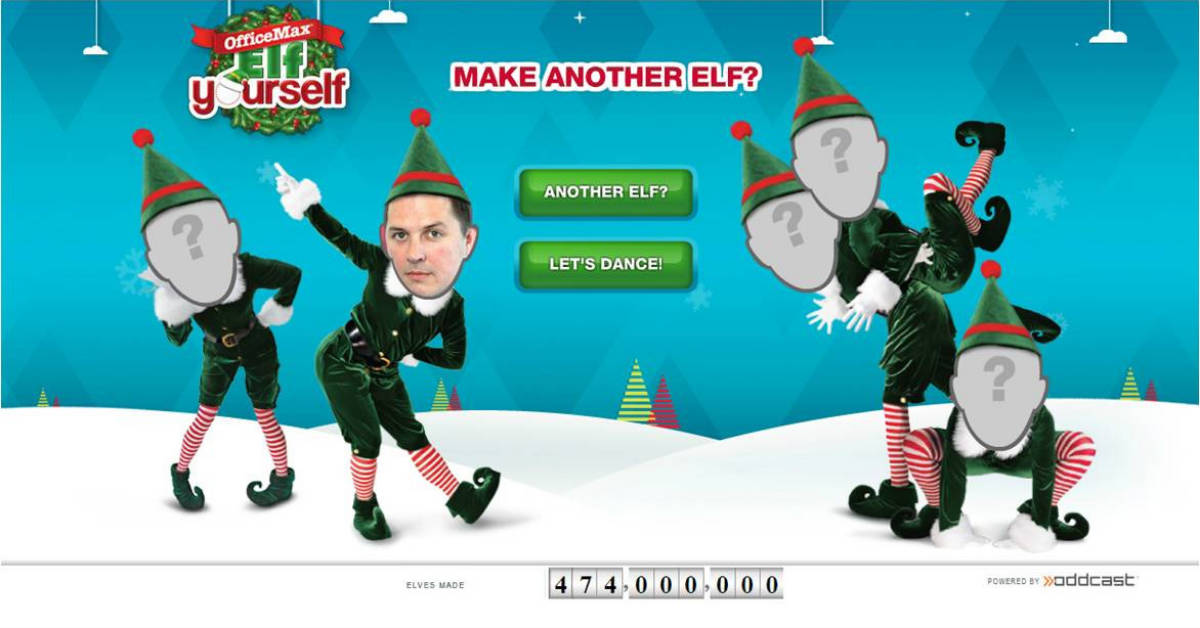 Once the photos are uploaded, the elves then dance to different songs and themes. The users will have the option to post the video or save it for kicks. Since Elf Yoursel's origin as an advertising campaign in 2006, it has become a hugely successful website to date. So if you want to take an ELFie, put the photo to good use and "Elf Yourself."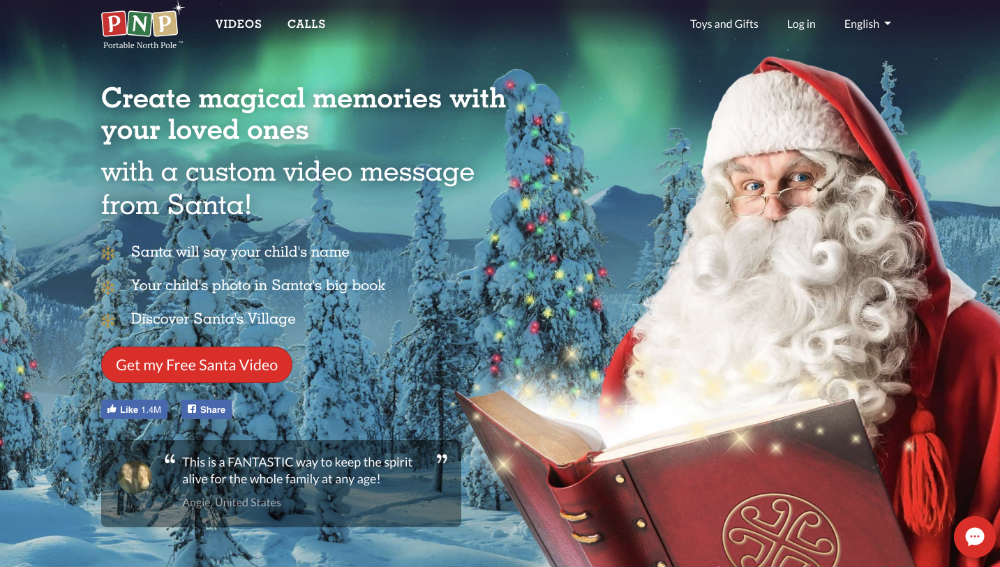 If DEER's a will, DEER's a way. For those Santa believers who won't be able to see a real-life Santa, Portable North Pole is the channel to make their dreams come true.
Portable North Pole was launched in 2008 and has since received accolades from Mashable, CNN Television, Marketwired, MSNBC, and other prominent media networks. The most notable thing about Portable North Pole is its act of kindness. Five percent of their web purchases are donated to children's hospitals worldwide.
So what is the Portable North Pole? Anyone who wants to spread the Christmas spirit can use this platform to send their loved ones a personalized video or call from Father Christmas himself.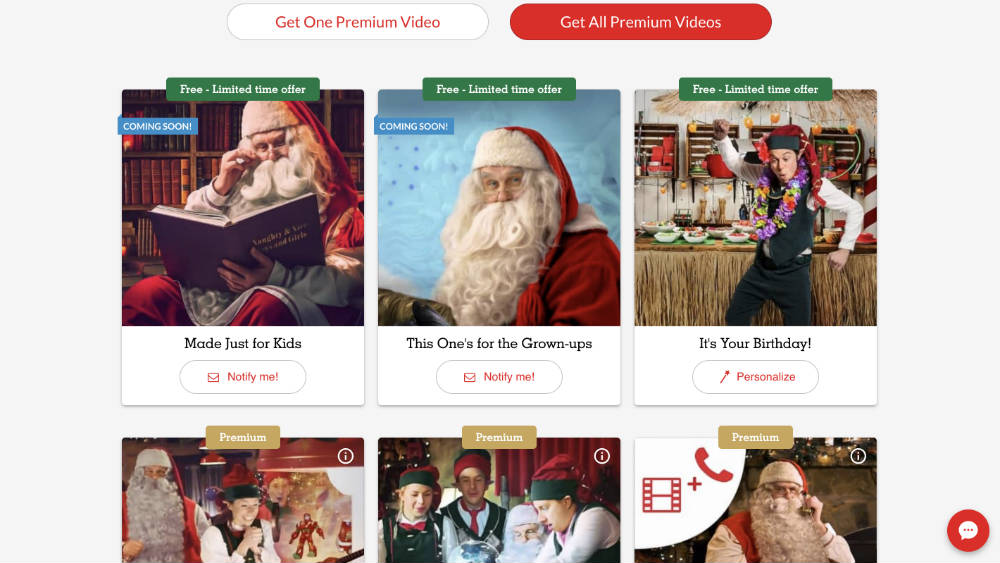 All they have to do is input information about the person they wish to send the message to on the website. Then they can choose whether to send a video message or phone call — with some requiring a premium fee.
The website comes with an exceptional design too. The homepage dons an oversized image of Santa with pine trees and the Northern lights in the background. It also displays different user reviews and a sample video below. It has three major categories, accompanied by corresponding icons. Overall, the website is navigable with a primary focus on user interface and user experience.
Use Penji to Create Your Christmas Website
The Penji team is one of the best designers offering affordable plans. Plus, they have an easy-to-use platform where you can request your projects. It will only take you three simple steps to get your ideal Christmas website design. Here's how.
Sign Up and Request a Project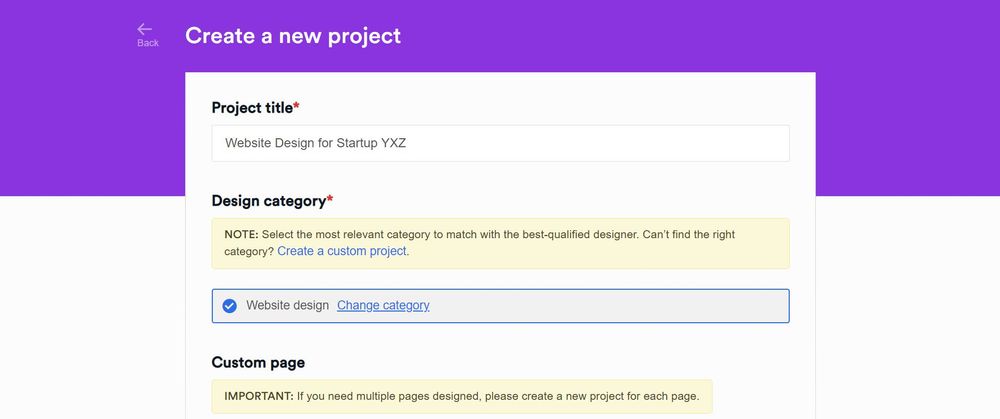 First, you need to sign up with them to have your own access to the app. Once you are already in the app, you will find a New Project button. Yes, it's that straightforward.
After clicking the button, you will be taken to a different page where you have to indicate the specifications of your request. Be as detailed as you can. There are guide questions and a checklist that could help you, so you don't have to worry.
Send the request and wait for a designer to reach out to you. If they have questions, they will just send it using the same project thread.
Wait for the Initial Draft and Submit for Revision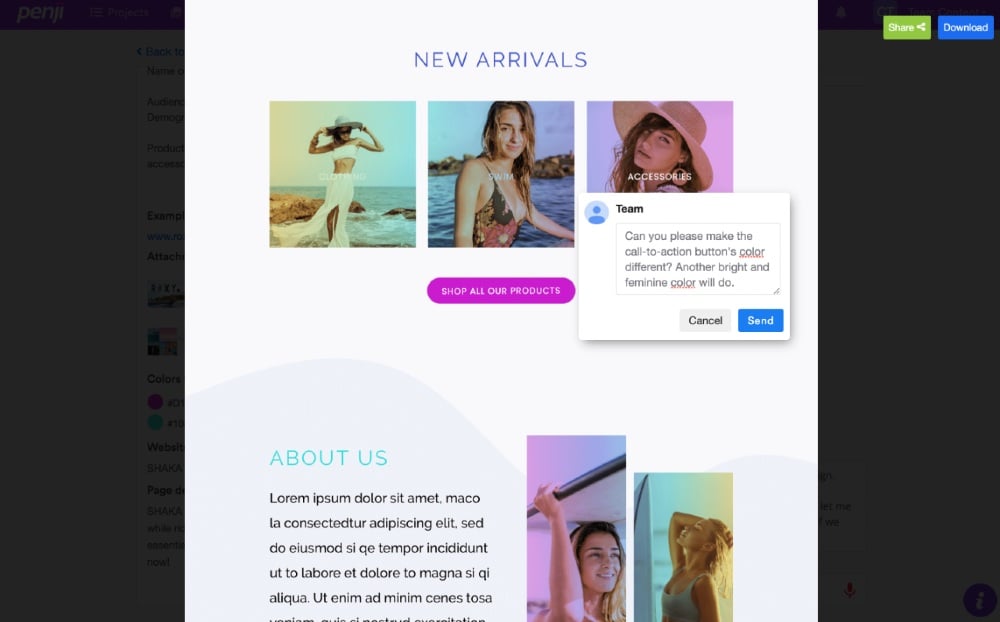 Within 24 – 48 hours, you will receive the first draft from your designer. Check if there are details that need to be changed. Click the details from the image where revision has to be made and a comment box will pop up. Type your feedback and send it.
Download and Publish Your Website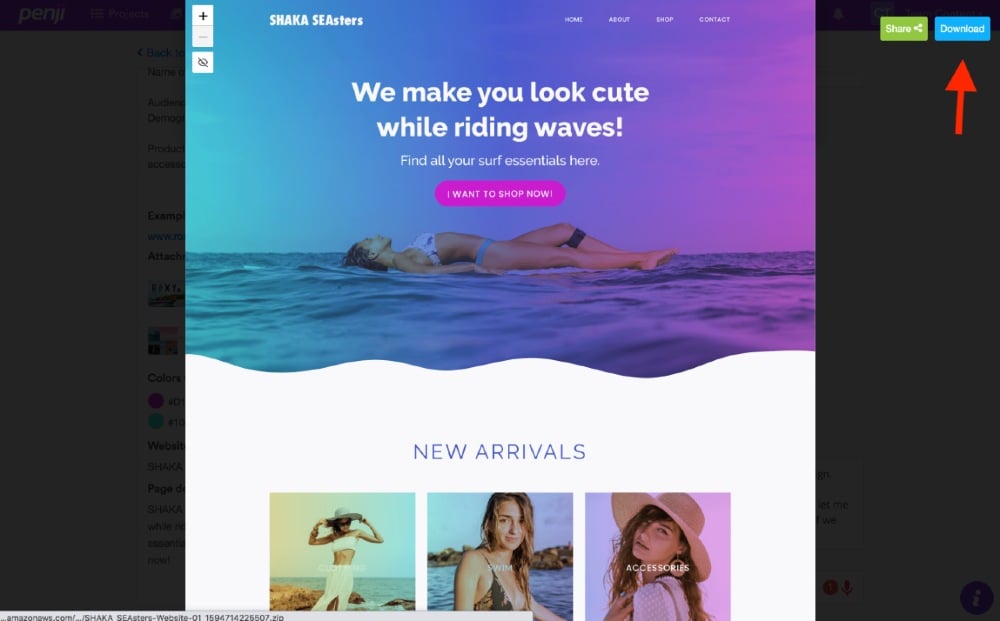 Are you happy with the design? If yes, you can now get the source files from the app (you don't have to request this from the designer), and start publishing your website.
No hassle and extremely easy. That's what you can enjoy if you hire the services of Penji. Check out their design offers right now.
Wrap Up
Indeed, Christmas is the most WINE-derful time of the year. Kids and adults alike can enjoy these well-designed Christmas websites before the big celebration. If you do forget to give these Christmas sites a visit this year, YULE miss out big time. And I hate to be the one to tell you — I told you SNOW.
Oh, wait, before you forget, subscribe to one of Penji's plans now to get those Christmas visuals started!