Ready to send your ho-ho-holiday greeting cards this year? Make your Christmas card designs special by having them custom-made by professional graphic designers. Subscribe to Penji's quality, fast, and affordable services. Here are some examples to inspire you.
Also, we've included these Christmas-themed designs you can use for anything. Whether it's for your marketing campaigns or social media posts, these images will make it worth your while. Download them all for FREE here.
Fun Fact: Christmas Card Designs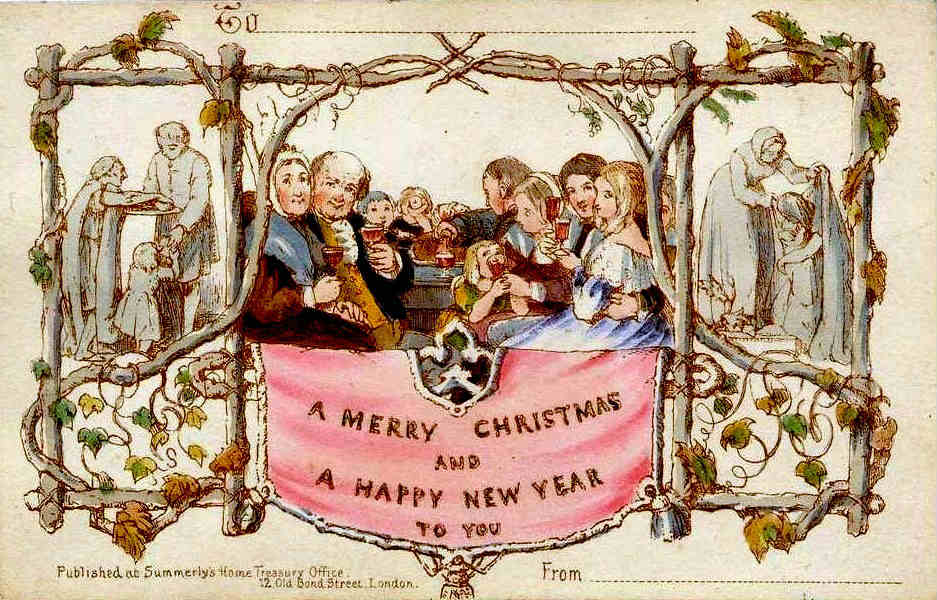 Christmas cards were initially touted as a practicing canvas for English boys wanting to improve their handwriting skills. There can be a lot of fun narratives about Christmas greeting cards, but the most noteworthy one was that of John Callcott Horsley in 1843.
Inaugurated by Sir Henry Cole in London, this particular Christmas holiday card design stirred the whole of England. With lithography inscribed on dark cardboard, it donned the greeting, "A Merry Christmas and a Happy New Year to You." What seemed like a picture of a happy, close-knit family holding wine glasses would've made any oenophile smile. Yet, it did the opposite. Putting alcohol and Christmas in one frame was deemed offensive, or so they say.
In 2001, one anonymous bidder loved the design that he (or she) bought the Horsley Christmas card for £20,000!
Why Personalized Christmas Card Designs are Better
Sure enough, one can just breezily stroll into the gift-wrapping section of a bookstore and buy one. Nevertheless, customized Christmas card designs create exclusivity and memorability within your circle.
Whether you're giving to close friends and relatives or sending out Christmas eCards to clients and business partners, customized Christmas card designs will make the recipient feel more special. Tie the holiday card designs together with beautiful graphics and who knows, they might end up in someone's picture frame on a corner nook.
For customizing your seasonal cards, various online platforms are at your beck and call. Hallmark Card Studio, Paperless Post, Zazzle, Canva, or Shutterfly are to name a few. If you don't have any creative bone in your body, hiring graphic design services will surely prettify your card designs.
Fun Ways to Personalize Your Christmas Card Designs
1. Customized Illustration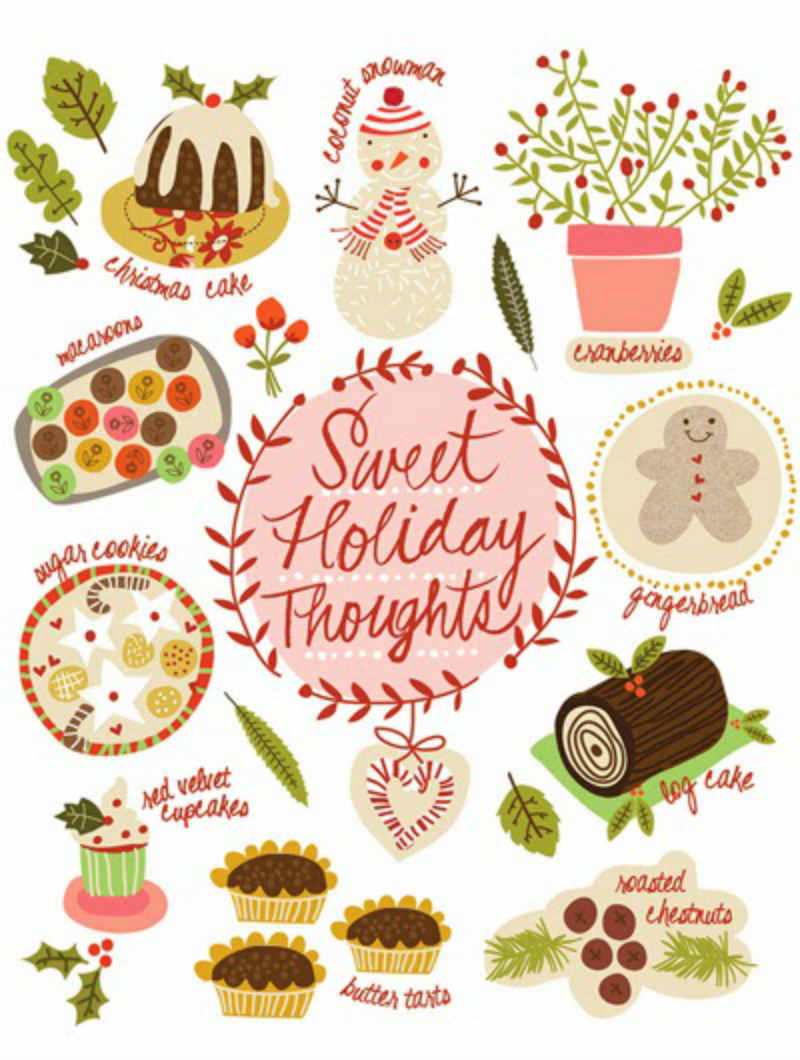 Any icon, symbol, or drawing people can relate to will always create that special effect, as opposed to a random bunch of drawings. Creating beautiful, festive illustrations that represent who you are as a person or brand translate to whoever it is you're giving the greeting card to.
If you're in the food industry, you can create colorful and fun illustrations of viands that you serve or a specialty perhaps. If you or the recipient is someone who's into baking or pastries, this lovely design is the most appropriate example.
2. Family or Staff Photo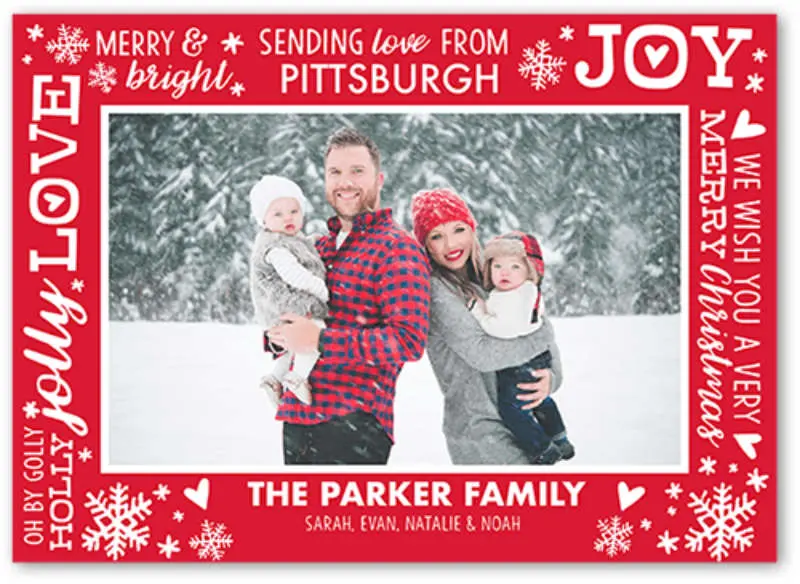 For personal holiday card designs, putting a high-quality family photo as the main image is a beautiful gesture. This gives the recipients the impression that the entire family is thinking about them during this most special time of the year. You can adorn it with bright red edgings and a personalized greeting.
Businesses can also clad their greeting card designs with a picture of the entire staff wearing a Christmas garb to pump up the holiday spirit. Incorporate the colors red, gold, and white to fasten that complete Christmas card look.
3. Santa Costume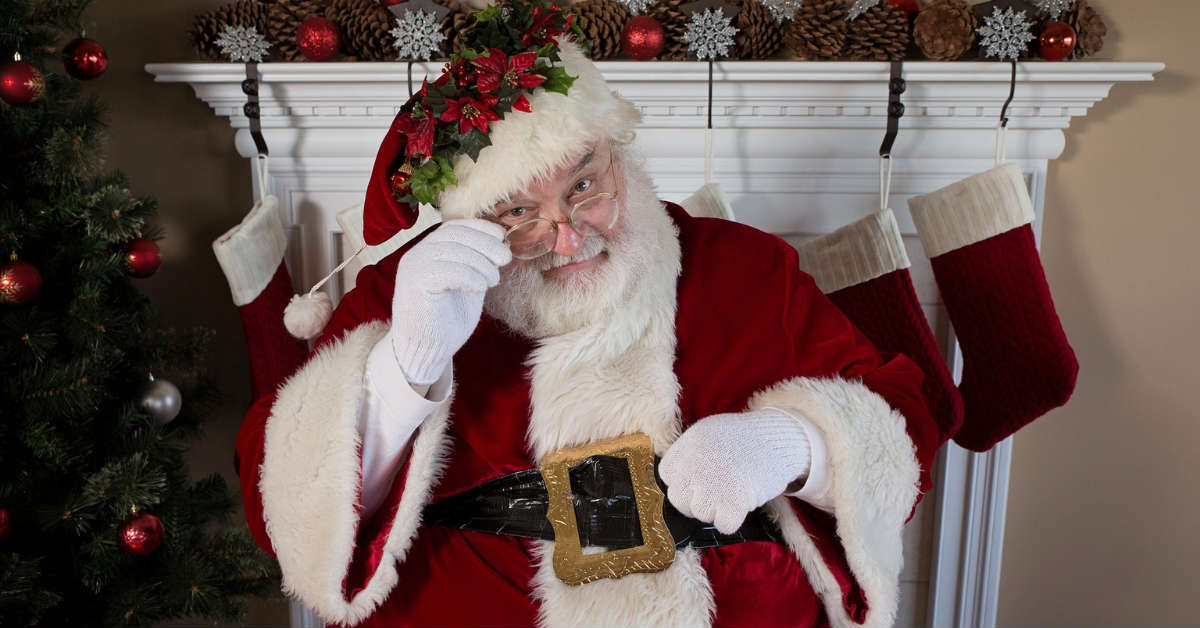 To make your recipients smile, you'd have to go the extra mile to capture the best photos. Although Santa Claus is a Christmas staple, this belief only lingers until a certain age. Bring back the inner child in your recipients by capturing a photo of yourself wearing a Santa Claus costume.
Instead of buying a card with a picture of a random Santa, why not be Santa yourself? The extra effort will genuinely make someone beam with appreciation.
4. Elf Yourself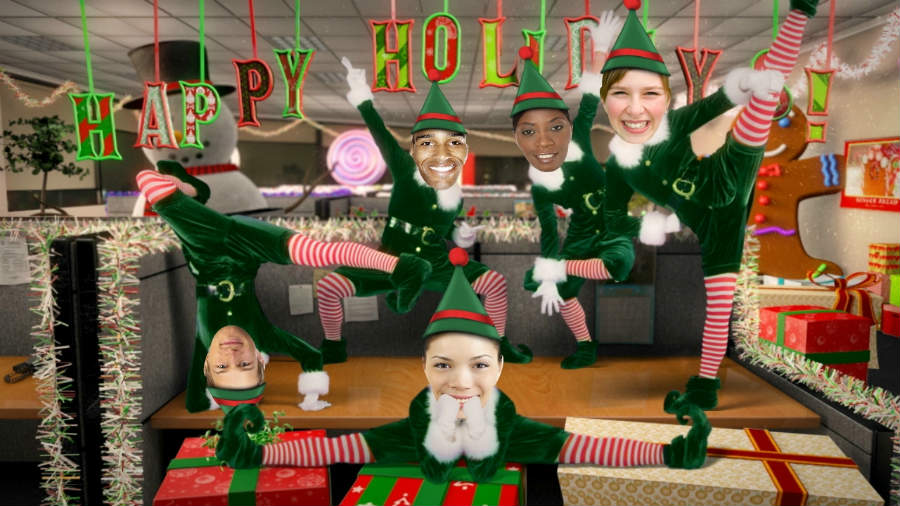 Who hasn't "elfed himself" since this app was released last 2006? With over 1.5 billion elves created, Elf Yourself is, by far, the most interactive Christmas app that allows users to upload faces of themselves into adorable dancing elves. It offers nine customizable videos of dancing elves in different backgrounds.
Although this app rules out the conventional paper greeting cards, some senders will find Christmas eCards convenient. It's a gut-busting treat perfect for anyone who's feeling down in the dumps during the Christmas season.
5. Travel Theme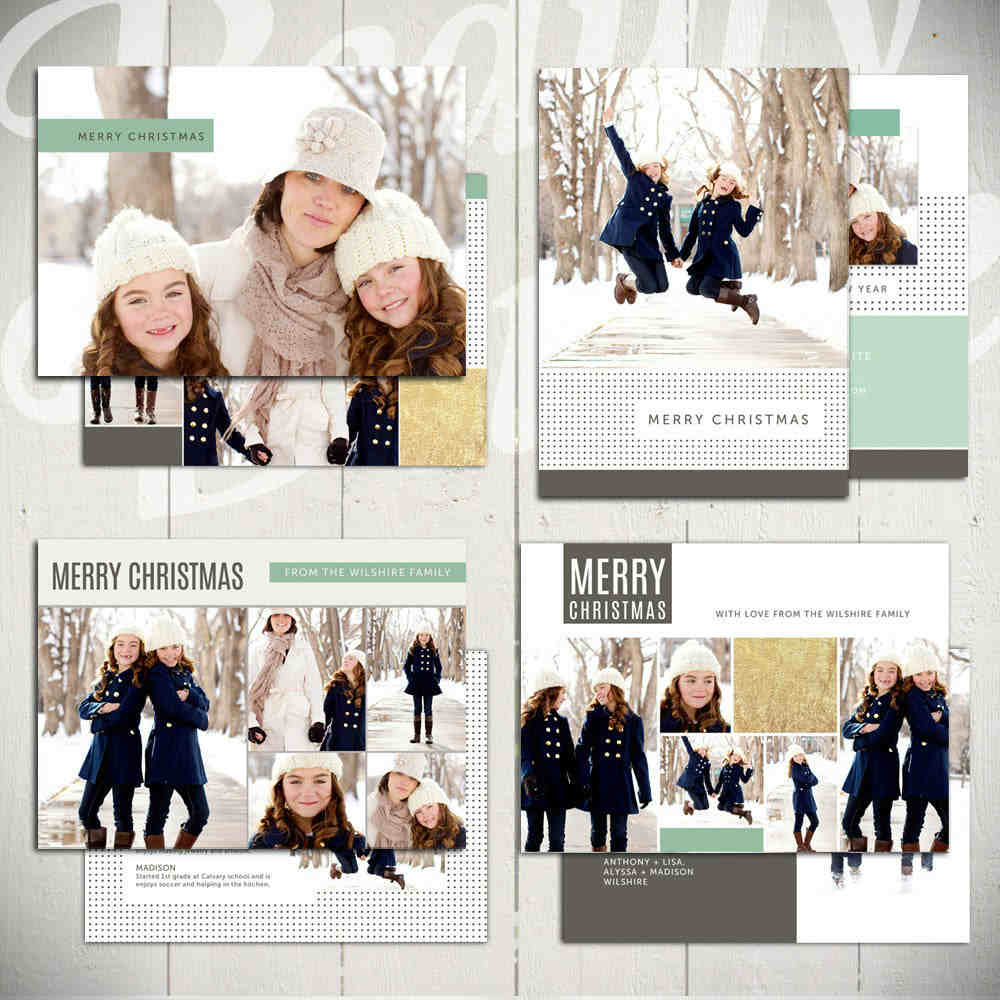 For those who are into the jet-setting niche, a travel-themed Christmas greeting card will let your recipients live vicariously through your annual holiday cards. Not everyone has the luxury of time and money to see the world, so why not share your experience?
After all, your Mount Everest summit photo is more fun to watch than a random picture of the grand mountain itself.
6. Fun Caricature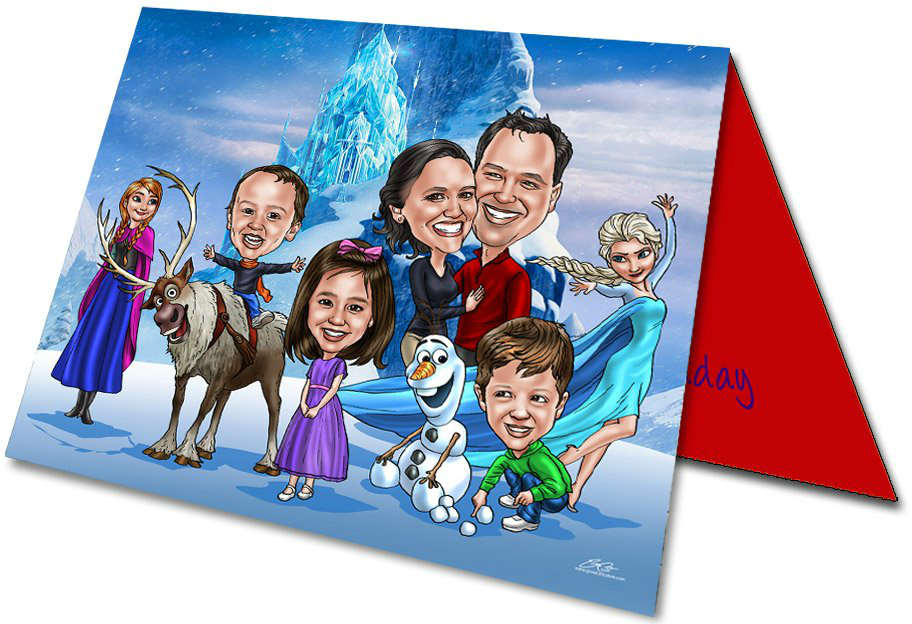 Capturing memories through caricature drawings are always entertaining to see. Somehow, it exudes a notion of gaiety incomparable to funny images. Take this greeting card, for example. Not only is this a fun caricature ensemble, but the characters from the movie, Frozen, gave it more amusing storytelling.
A personalized caricature of yourself, family, or staff, made by professionals or designing platforms, is suitable for paper and electronic Christmas cards.
7. Customized Characters and Symbols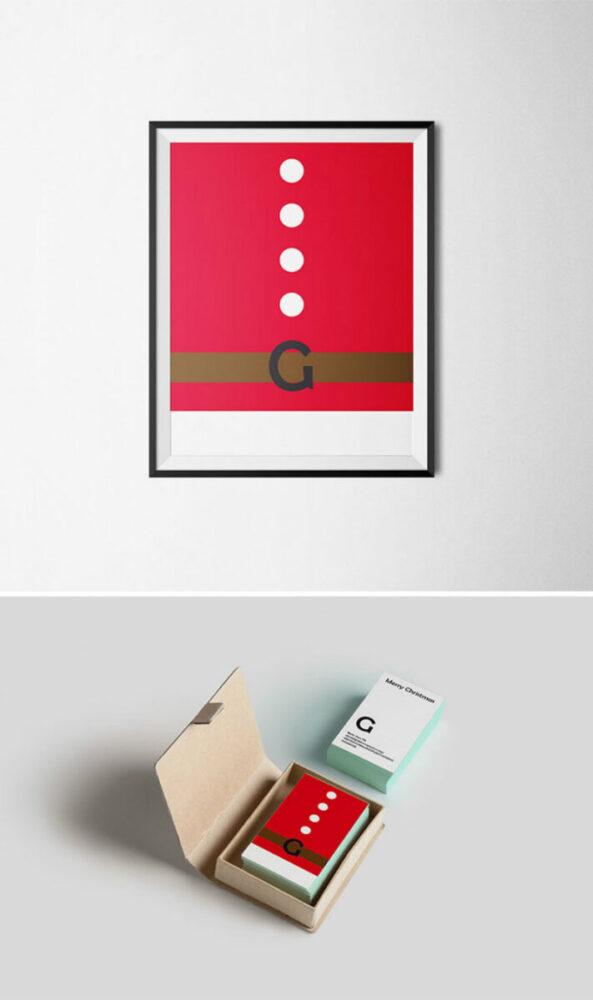 Luca Milani, an illustrator, and graphic designer did brilliant work when she transformed ordinary characters like asterisks, letters, curly brackets, and more into Christmas elements. It was for a 'FONTLOVE' project that aimed at giving importance to — fonts.
This idea would please individuals and companies who are into minimalist designs. To give it a personal touch, collate some of your brand's symbols and turn it into a Christmas-themed delight.
Use Penji for Your Christmas Card Designs
If you don't want to spend so much time designing your own Christmas card, then have Penji do it for you. With them, you only need to take three simple steps. Their app is easy to use, you can navigate through it without help. Here's how to use the platform.
Start a Project Using the App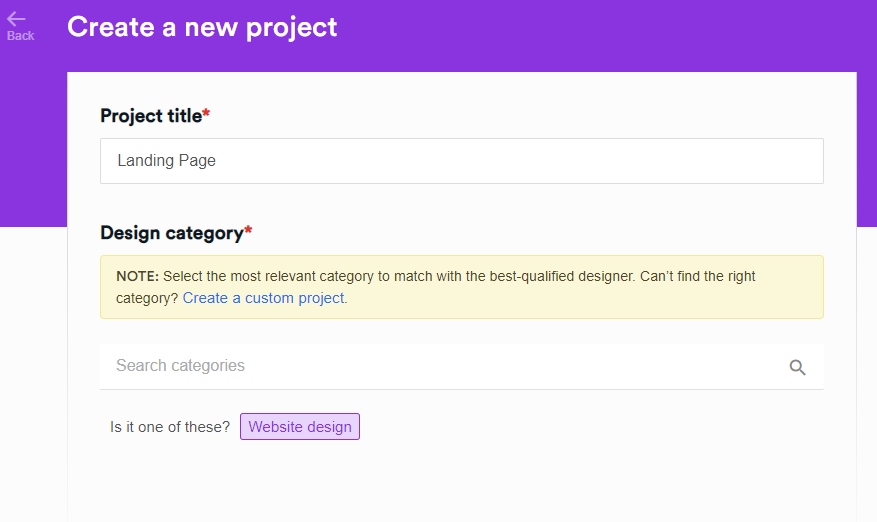 When you are already in the dashboard, find the New Project button. Click that so you can start requesting for your first project.
If you do not have an idea what to put in your request, don't worry. They have guide questions and even a checklist so you can provide complete information about your design. Send it to the app and a designer will be assigned to you.
Wait for the First Draft and Send Back for Revision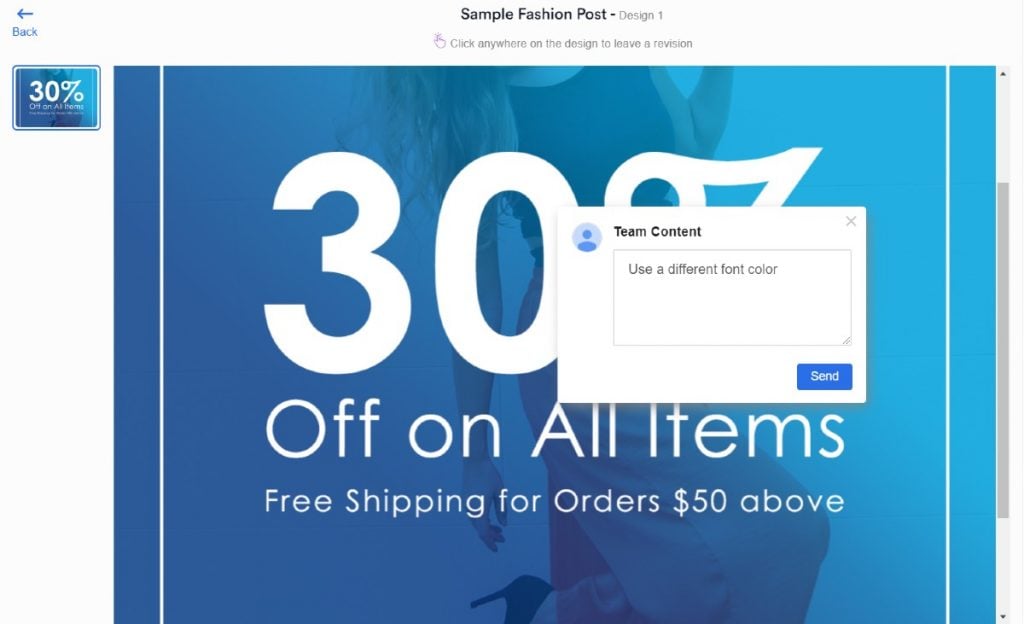 The initial draft will be sent within 24 – 48 hours. From there, you can have a closer look at your design. If there are details which you are not happy about, you can click those and a comment box will appear. Type your comments there and send it back to your designer.
You can ask the designer to revise the project until you are satisfied.
Download Your Designs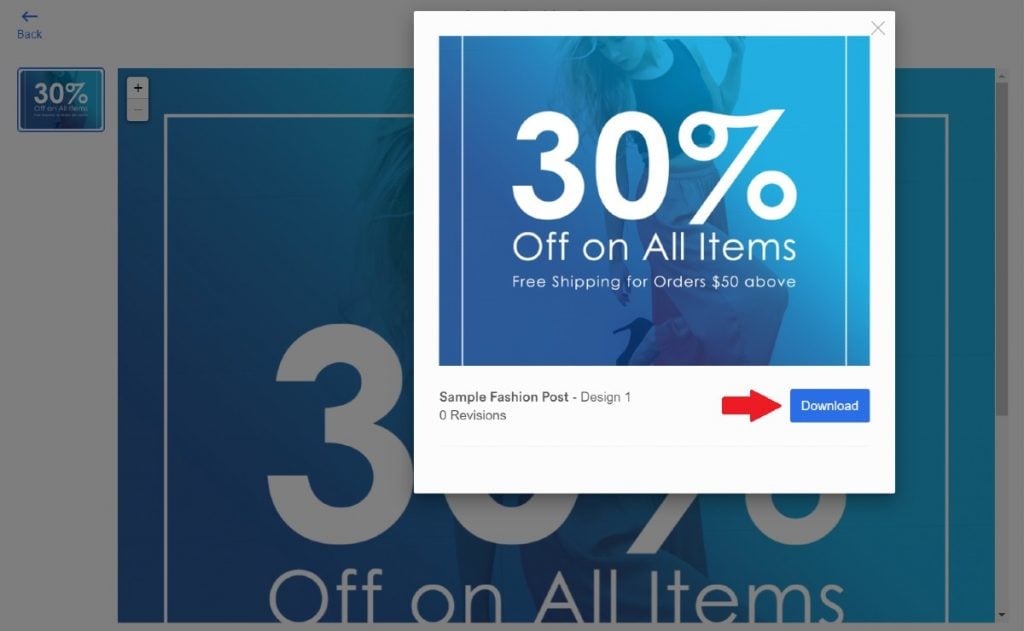 That's it! You can now get your designs from the app. Start sending your Christmas card either to your family, friends, or clients. We're sure they will appreciate how personalized the design is.
Enjoy Penji's services and choose the right plans perfect for your budget.
Wrap Up
Whether you're prepping for your Christmas newsletters or connecting with long-lost relatives, make the holidays merry through customized Christmas card designs. It doesn't matter if you put them on cheap or expensive materials, as they say — it's the thought that counts. So sign up for Penji now to get 15 percent off your first month!