All around the world, many people celebrate the Lunar New Year to welcome good luck in the new year, watch the festivities, and eat delicious food. Even if you don't traditionally celebrate Lunar or Chinese New Year, you can still get in on the fun by throwing a party! And to start, here are some awesome Chinese New Year Party ideas to get inspiration from.
Invitations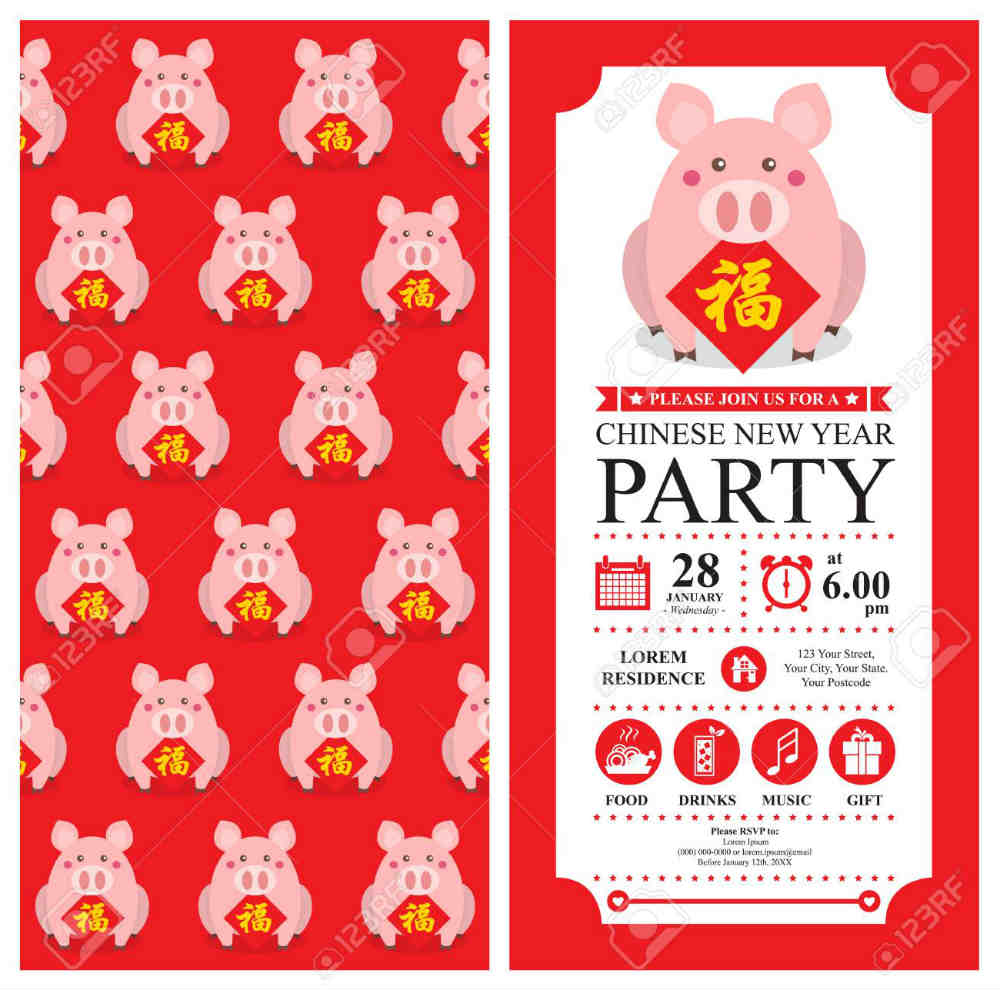 Send Chinese New Year invitations to inform your guests about your event. Have it personalized with your details to make it more special. Choose a design that has a red color scheme as red is considered a lucky color in Chinese tradition.
Since 2020 was the Year of the Rat, you can also have it on your invite design. Why not create it in the shape of a rat?
Paper Lanterns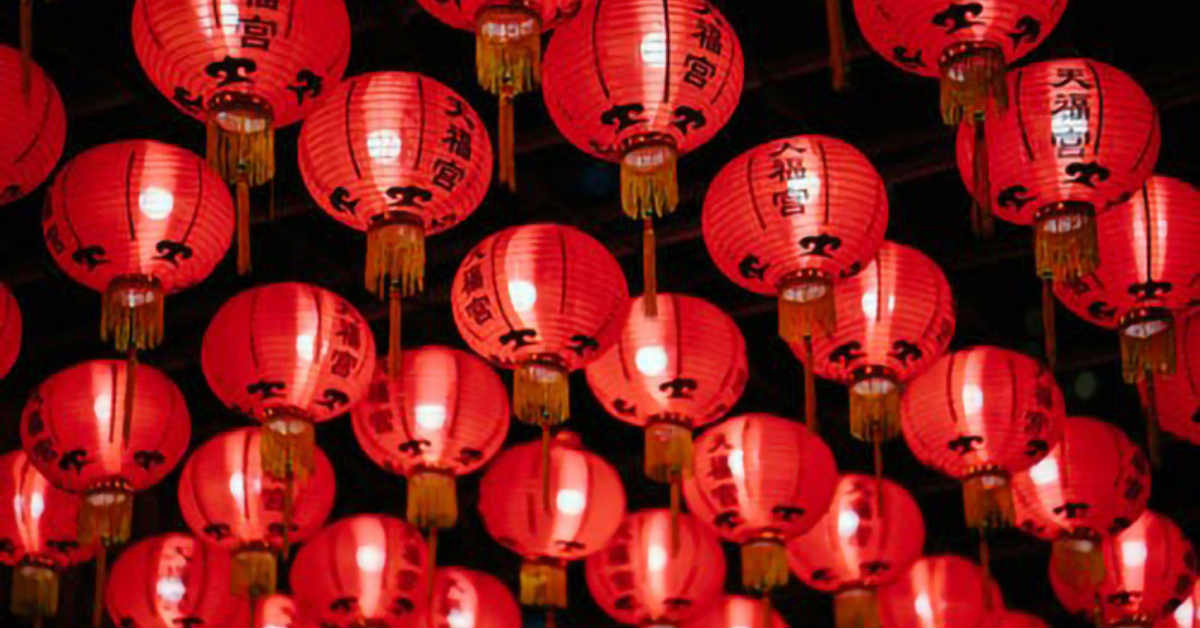 Create a spectacular backdrop for your event venue with colorful paper lanterns. Splashes of red and gold will add revelry and a ton of good luck to everyone at your party. The Chinese celebrate the Lantern Festival and having these colorful decorations on your party can brighten things up.
Alternatively, you can opt for using lanterns that you and your guests can light and send soaring to the sky. To make it more enjoyable, choose sky lanterns that are eco-friendly and biodegradable that won't harm the environment.
Decorations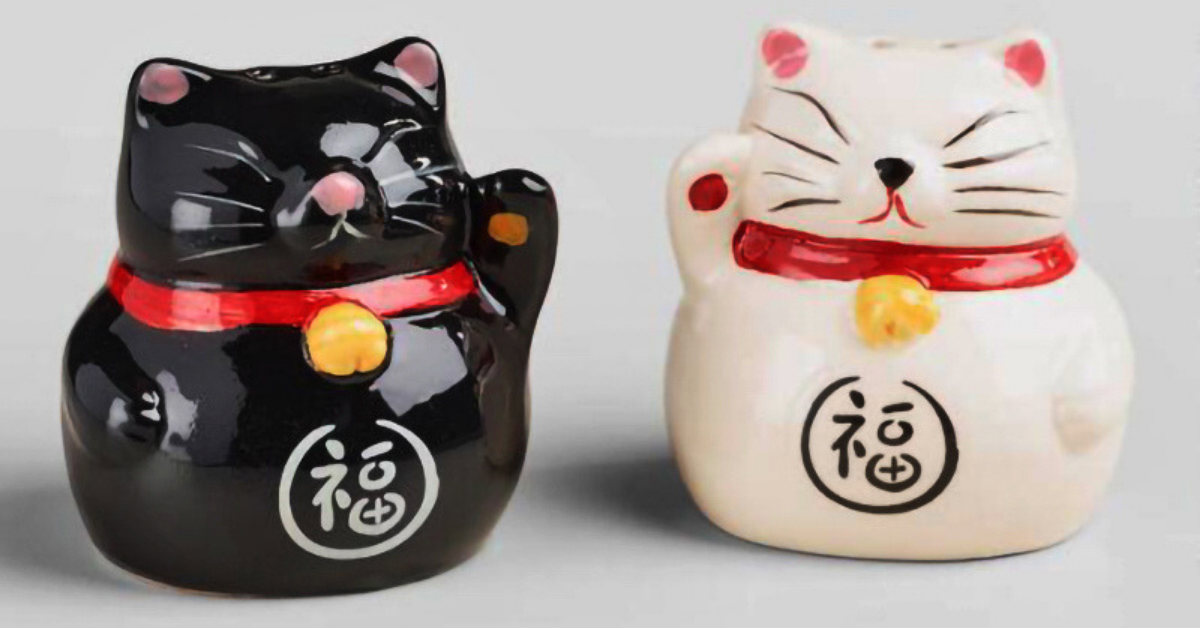 Deck your venue with Chinese New Year decorations as party ideas. The Chinese celebrate the coming of the new year with hope, good luck, and fresh starts. Decorations such as dragons or the lucky cat can help boost good fortune and drive away evil spirits.
Fruit Bowls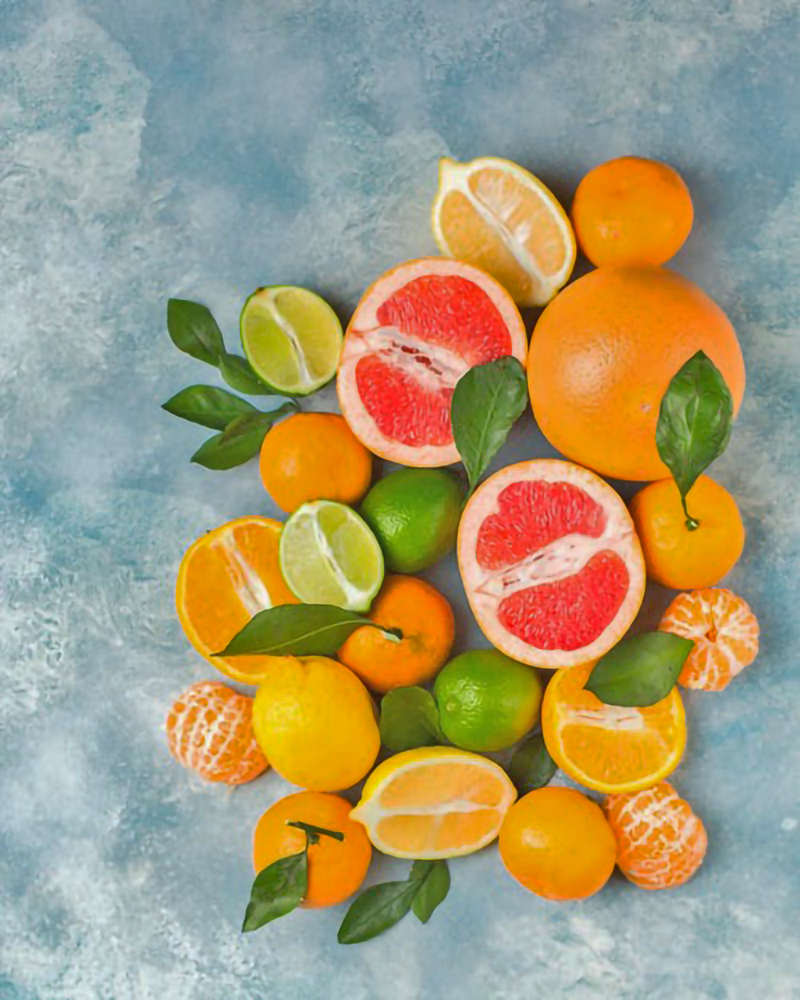 Decorate your tables with bowls of fruit. Preferably citrus such as tangerines, oranges, pomelos, or grapefruit as this brings good luck. You can put them in red bowls or decorated with pictures of rats or symbols of good fortune. Place them on tables not only for decorations but also for eating.
In addition, you can have these bowls wrapped and sent to your friends to spread some good luck this season. Wrap the whole thing in red netting and add a small gift tag to make it more personalized.
Facebook Posts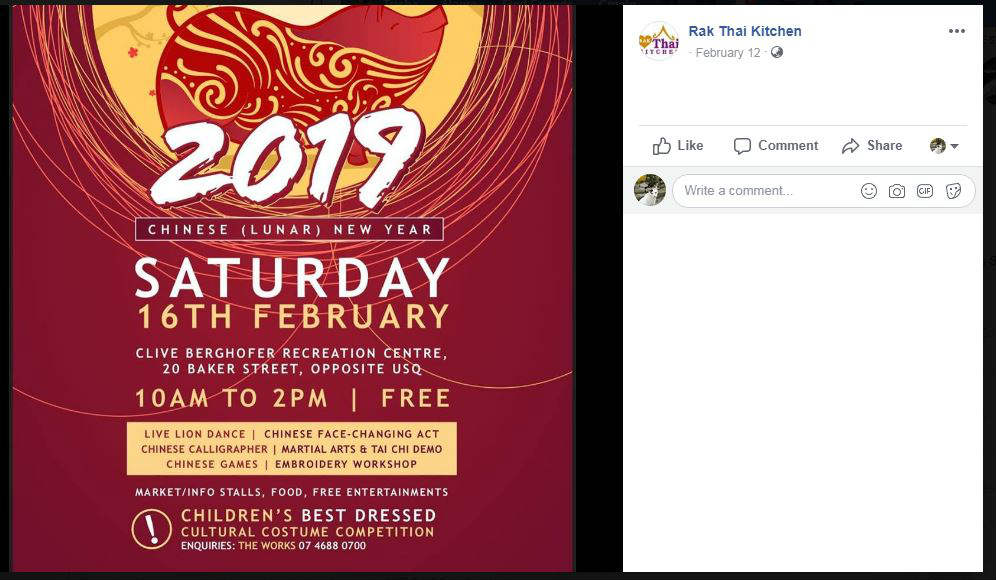 To ensure your party's success and get more people to know about it, Facebook posts are good Chinese New Year party ideas. This is a good way to spread the word around and have guests come to your event in a very cost-effective channel. Make sure your post is eye-catching like this one by Rak Thai Kitchen in Australia.
Dragon Dance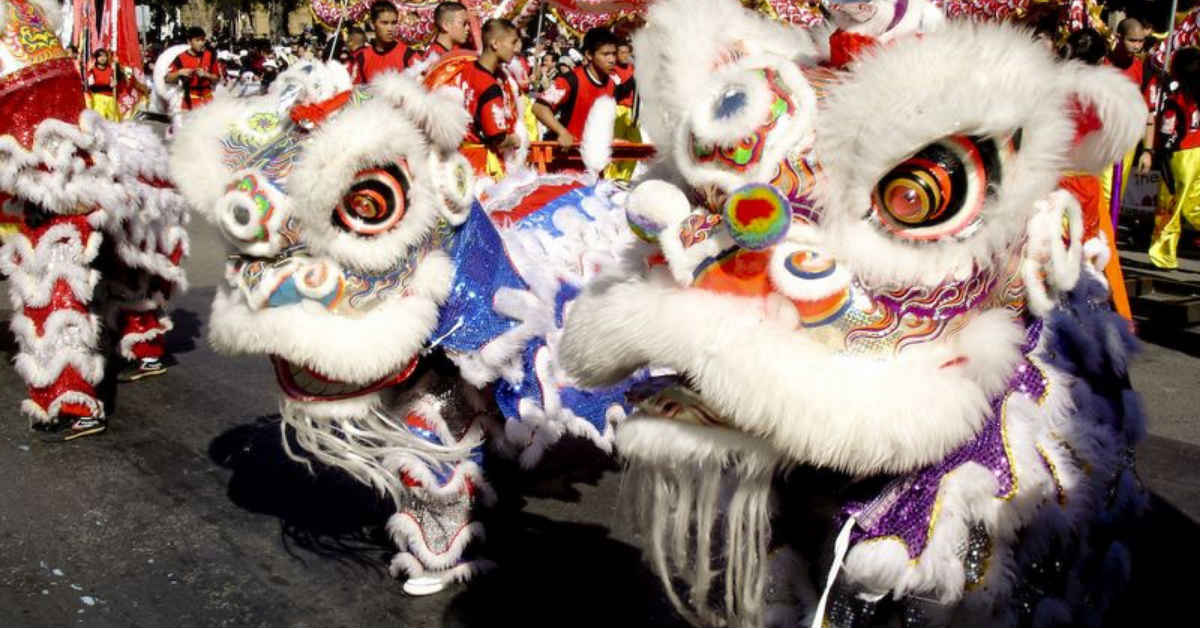 The celebrations are not complete without the appearance of dragons. The Chinese believe that dragons are purveyors of good luck. That said, you may want to have some dancing at your event. This will provide the noise needed to keep the evil spirits at bay. Plus, it provides entertainment to add to the festivities.
If you plan on going all out on your event, nothing will make it grander than several dragons dancing around your neighborhood and bringing cheers and good luck to everyone they meet along the way.
Fireworks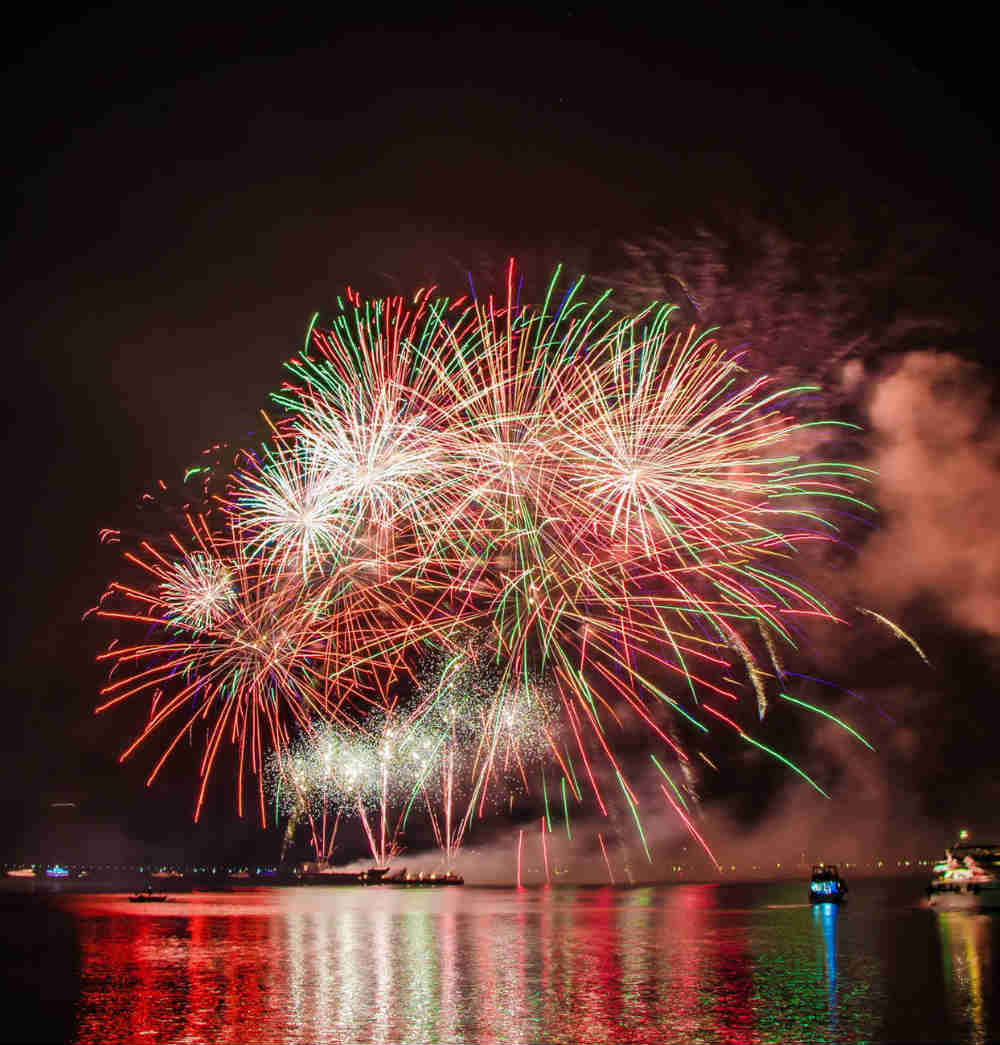 The credit to inventing gunpowder, and eventually, fireworks is given to the Chinese. They created them over a thousand years ago. Fireworks are a mainstay in every new year celebration, more so in Chinese New Year as it is believed that loud noises scare the evil spirits away.
If you want to amp up your Chinese New Year party ideas, you can include a display of fireworks for a more authentic Chinese experience.
Posters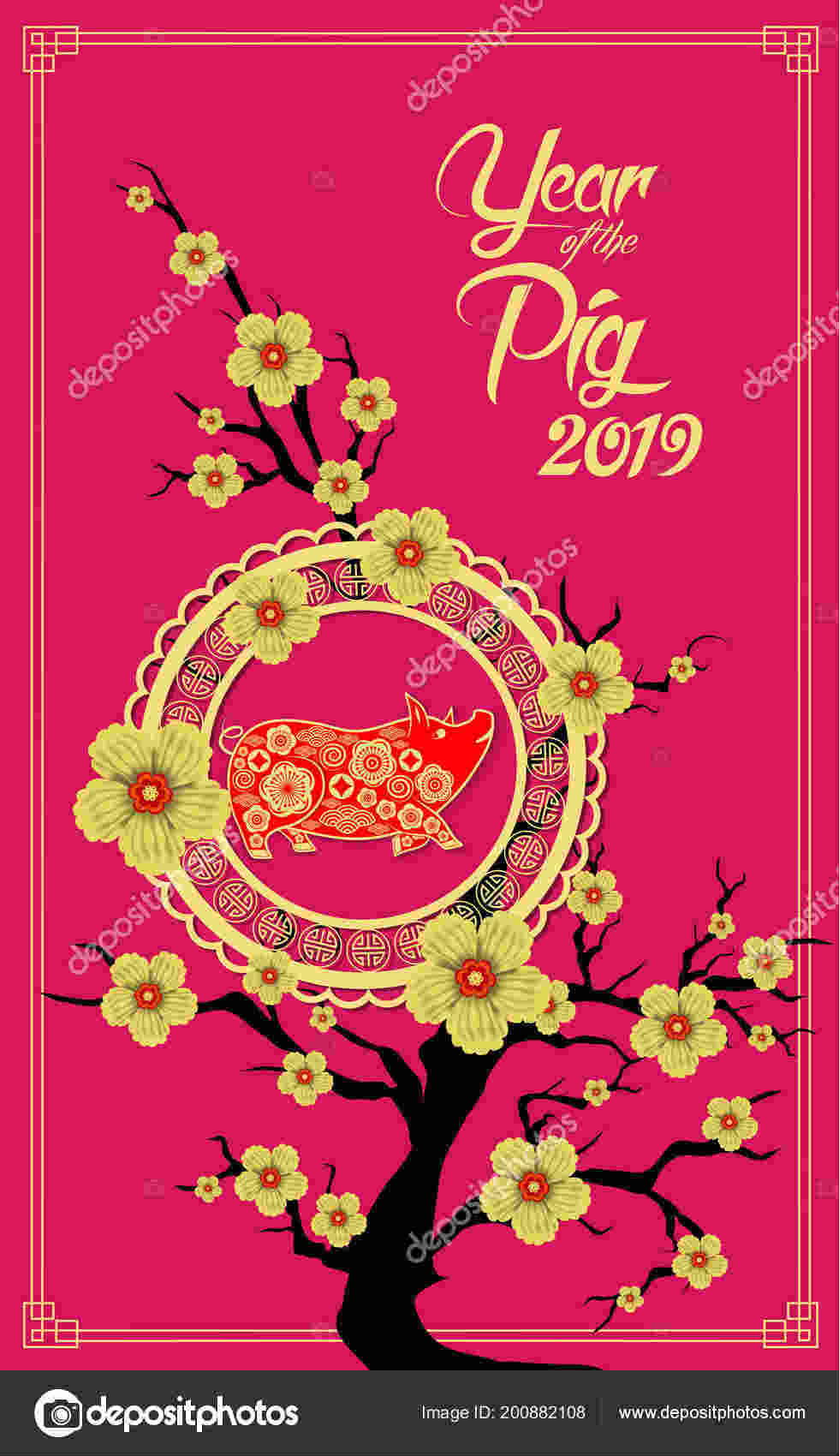 Let people know you're hosting a Chinese New Year party with posters. Get creative with design ideas. There are lots of online tools that you can use to create beautiful posters such as the one below. However, Penji designers are ready to take on your poster design request. Subscribe now and get well-designed Chinese New Year posters.
You can place these posters in strategic locations within your area. This way, people will be aware of your event and possibly come to your party. You can also have a digital version of it made. Then you can post these on all your social media platforms to get more engagement and build awareness.
When To Have Your Party
Chinese New Year is one long celebration after another. Likewise, it usually starts on the eve before the day itself and ends on the Lantern Festival, about sixteen days. Preparations start at about seven days before New Year's or day 8 of the 12th month of the lunar calendar.
New Year's Eve is celebrated with fireworks displays followed by a dinner with family and loved ones. The days hereafter are filled with boisterous parades and events with acrobatics and dancing dragons. This is also a season that business owners take the most advantage of. So it's only natural to find sales promotions and a lot of shopping opportunities.
How to Promote Your Party with Graphic Design
If you want to go all out on your Chinese New Year party ideas, you can always count on professional graphic design services to create magnificent artworks for your events. Penji has a team of creative designers that can create Chinese New Year invitation ideas. Or party essentials like gift tags, posters, and just about everything you can think of to make your party unforgettable.
Our unlimited graphic design services will help you get the design you can be happy with. You don't have to spend a big chunk of your money that should have been used for more party decorations or those dragon dancers that you always dream of having. Plus you can enjoy more as we take the burden off your shoulder for all your graphic design needs.