Butterflies symbolize transformation and change. Think about their life cycle, from a humble caterpillar to a magnificent butterfly. This metamorphosis represents growth, progress, and evolution. So, when a business incorporates a butterfly into its logo, it may suggest that they're all about embracing change, constantly evolving, and helping its customers transform for the better. Sounds like your brand? Let Penji create a butterfly logo for only $75! Meanwhile, check out some of these colorful butterfly logos to inspire you to create a visually striking logo that stands out.
1. Butter Fly Pastries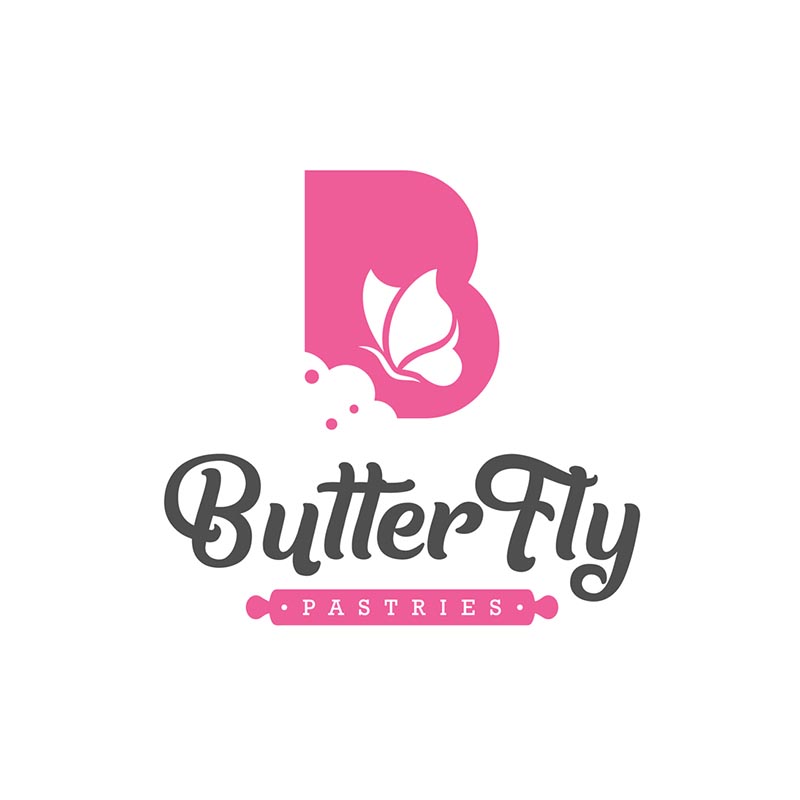 This soft pink butterfly logo conveys a sense of sweetness and sophistication. The wings' delicate white pattern is integrated into the letter B logo. Meanwhile, the bottom part of the letter B resembles pastries that are partly eaten. The wordmarks decorated with a pink rolling pink add playfulness to the design. Overall, the logo suggests the intricate designs often found on cakes and pastries. Draw inspiration from this logo if you want a design that evokes the visual appeal of your business's baked goods.
Unique butterfly logos for your brand
Get your butterfly logo in 1 to 2 days from professional graphic designers now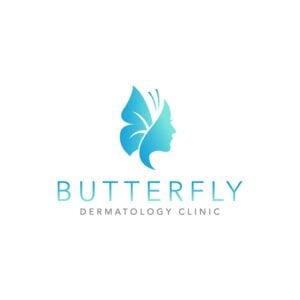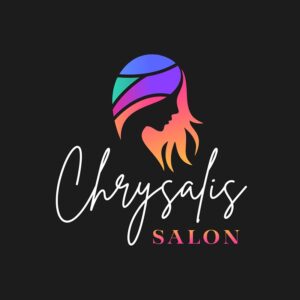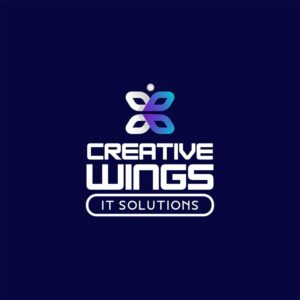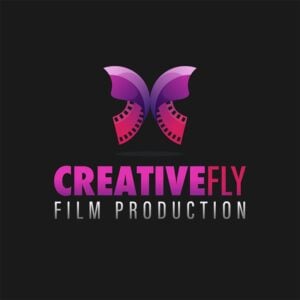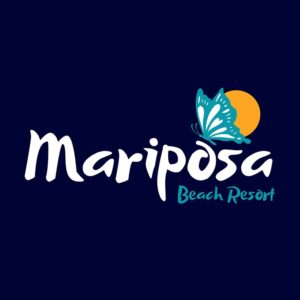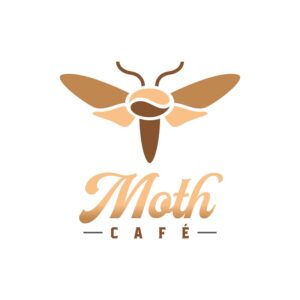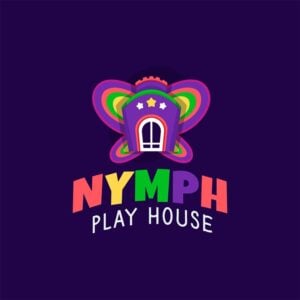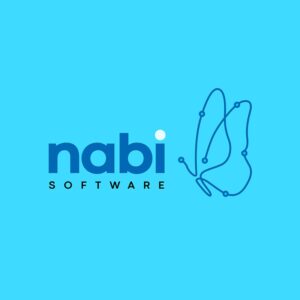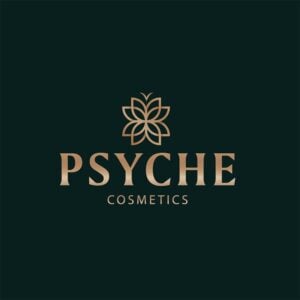 2. Butterfly Dermatology Clinic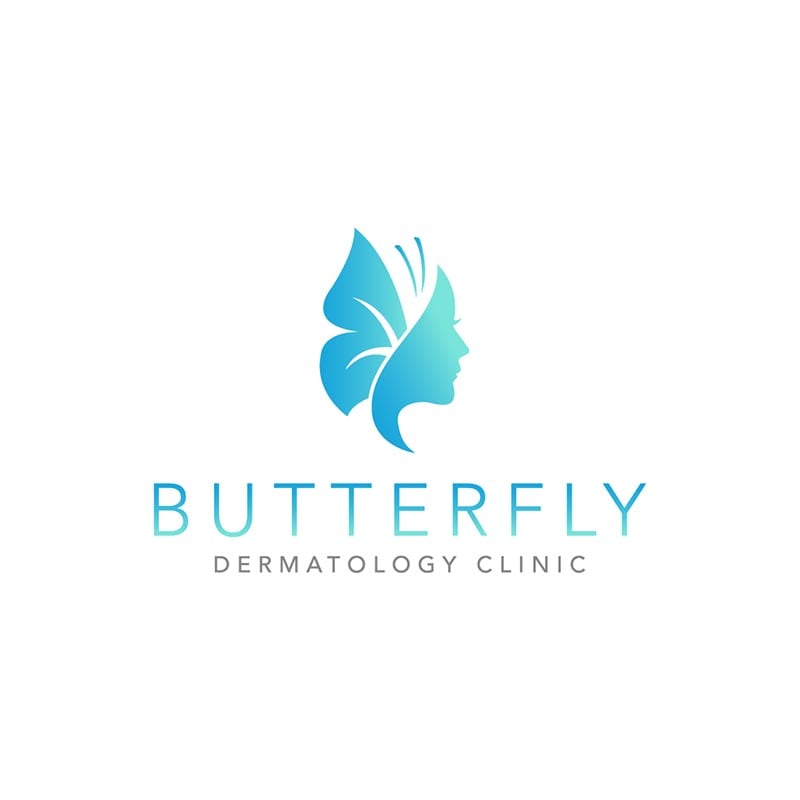 The Butterfly Dermatology Clinic logo design incorporates elements that communicate transformation, beauty, and healing. This logo features a woman's profile with a butterfly-like hairstyle, symbolizing beauty and change.
For this logo, a minimalist font style matches perfectly with the image. In addition, the soft gradient color creates a calming mood for the audience. This approach for a dermatology clinic business logo focuses more on balance and harmony. The logo clearly captures the business's focus on expert skin health and beauty care that patients can trust.
3. Chrysalis Salon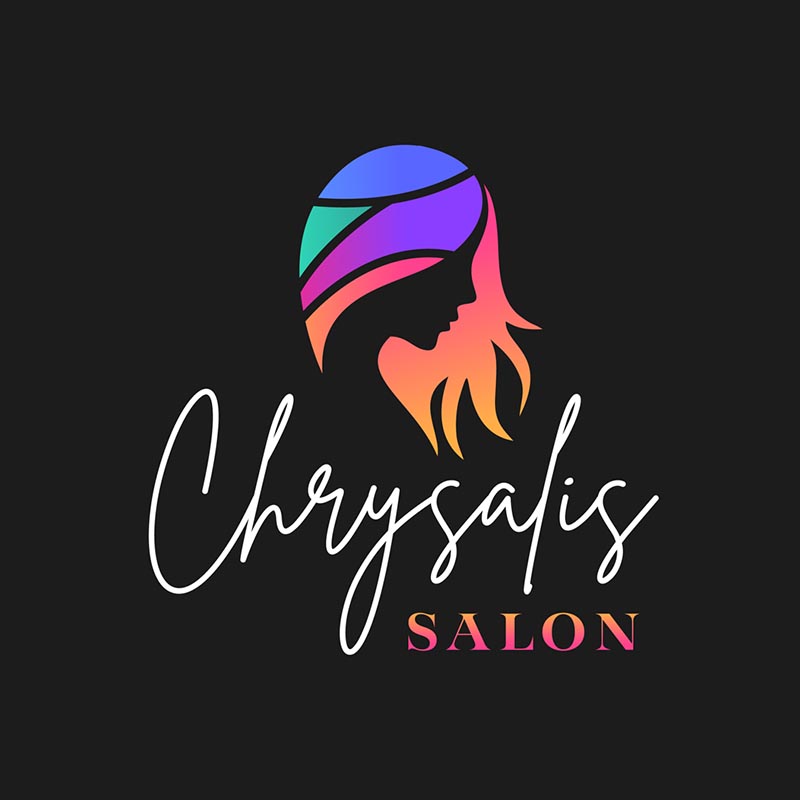 Chrysalis Salon's logo is one of our collection's most elegant butterfly logos. The colorful image depicts the business's mission, which is to take care of every woman's crowning glory. The script font style of the business name is also an excellent choice. It would be best to use custom LED lights as shop signs.
4. Creative Wings IT Solutions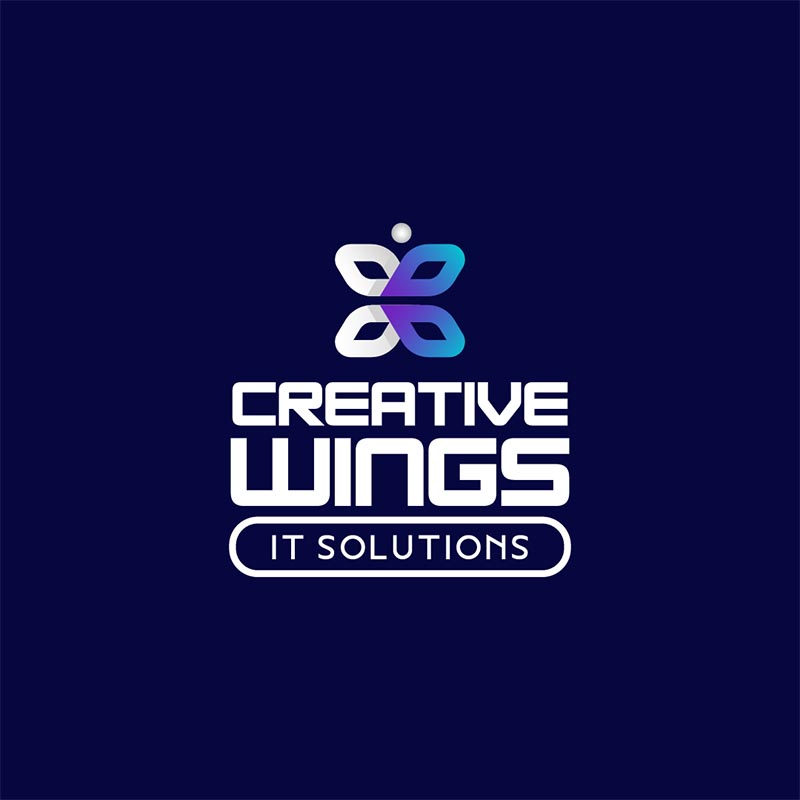 This compact logo design for Creative Wings IT Solutions incorporates elements that evoke a sense of transformation, innovation, and technical expertise. The blue color scheme speaks to the quality of services that the company can provide. The stylized butterfly images look like infinity symbols. Its angular and metallic finish also represents the cutting-edge nature of the business.
The attractive logo is paired with a sleek, modern font for the business name. Be inspired by the professional butterfly logo design, especially if you want to promote your IT-related business.
5. CreativeFly Film Production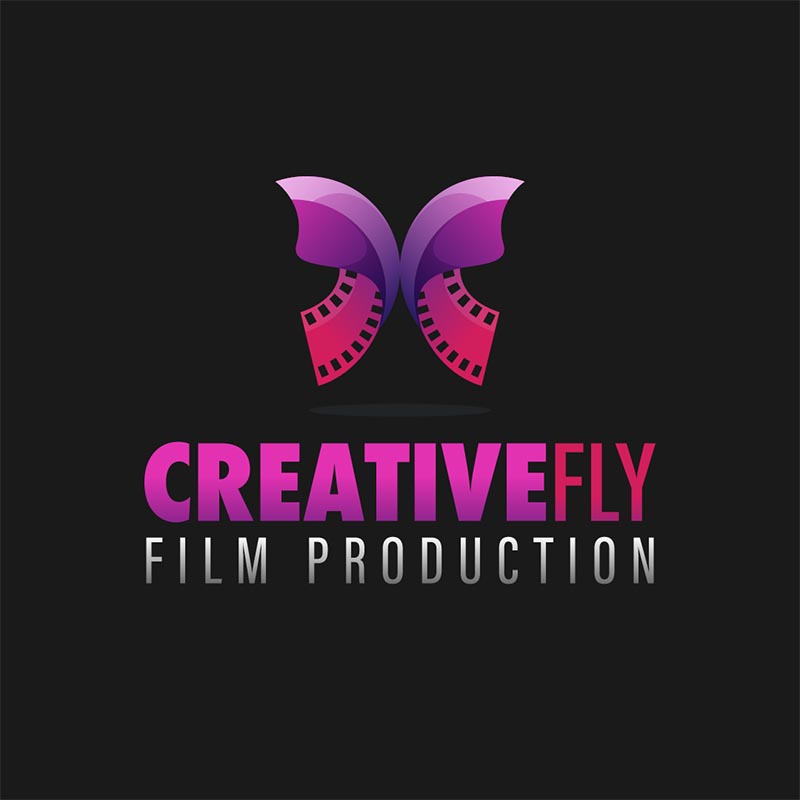 Magenta, black, and white are the color choice for our next featured logo. The color scheme alone speaks to quality and professionalism. This time, the designer showcases a unique representation of the butterfly image. Its wings are styled with film reels – a typical illustration representing the filmmaking industry. Likewise, the gradient effect for the photo and texts makes the design even more visually appealing.
6. Mariposa Beach Resort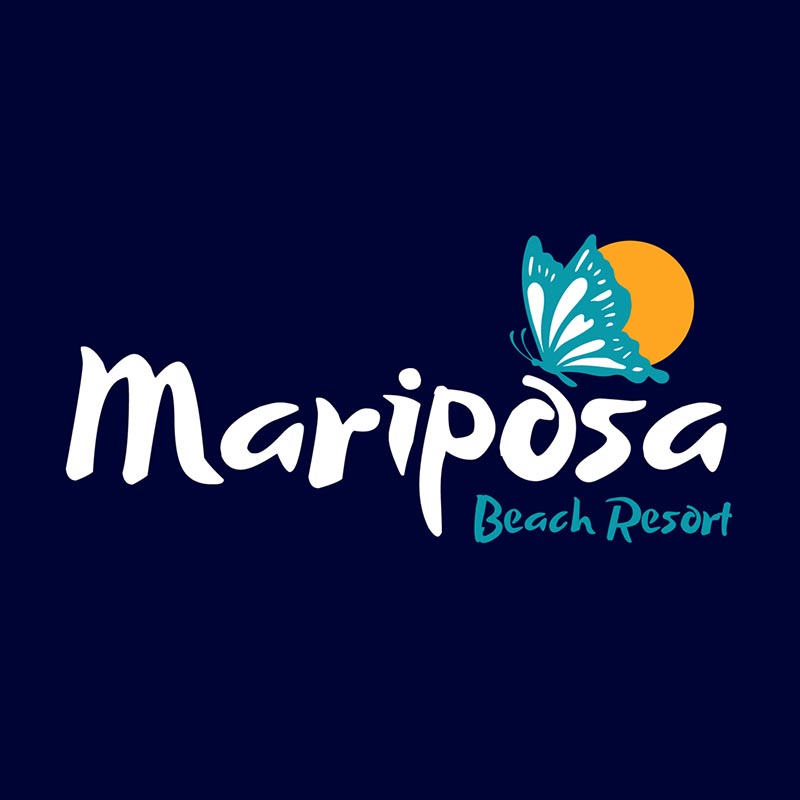 The tropical logo design for Mariposa Beach Resort has a straightforward approach. With beautiful icons with sleek lines and nature-inspired colors, the logo instantly encourages the audience to visit the resort. This creative logo could be a powerful tool to promote that business. It also helps the resort stand out from the fierce competition in the tourism industry. Are you designing a logo for a beach resort and hotel? Search no more. This butterfly logo is designed to inspire you!
7. Moth Cafe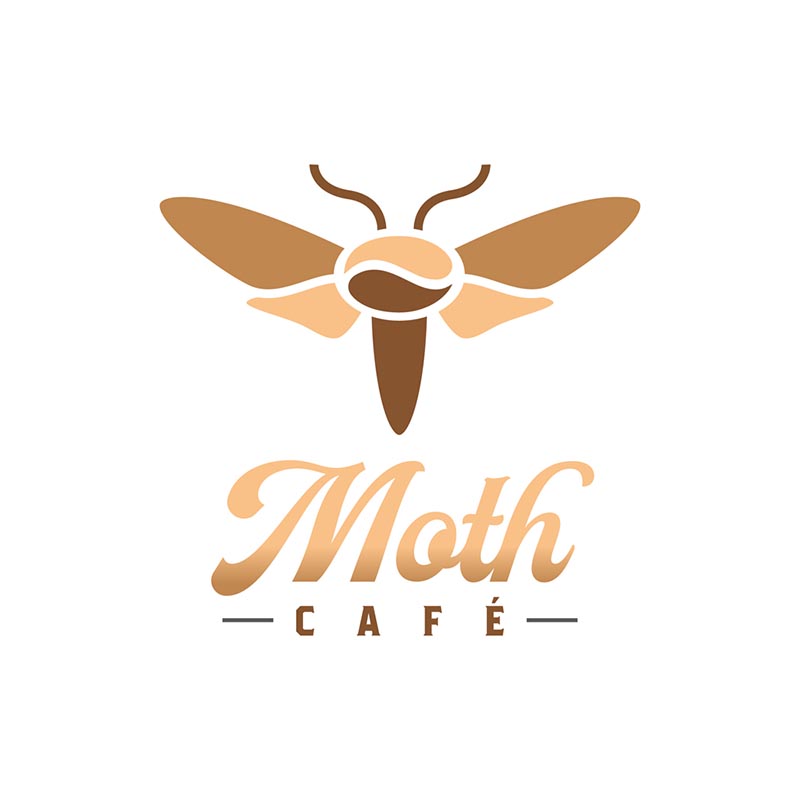 The Moth Cafe logo uses a simple design and soft colors that match the simplicity of the coffee shop business. This moth logo incorporates a coffee bean drawing, an essential element representing the brand. A simple logo like this is a compelling brand image to promote small businesses like Moth Cafe. Ensure to include this design inspiration in your mood board!
8. Nymph Play House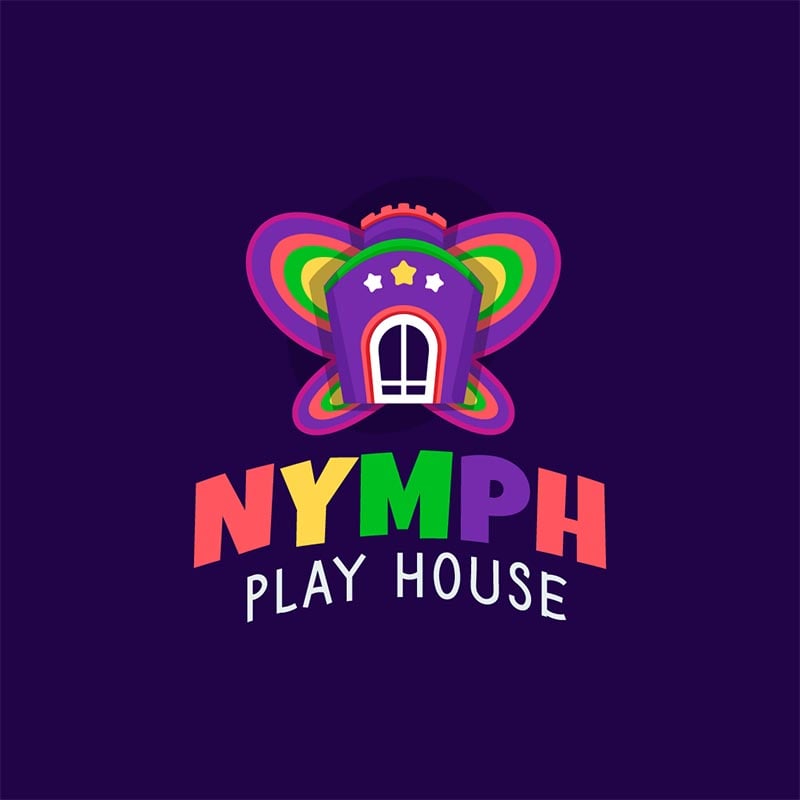 In an insect life cycle, the young are sometimes called a nymph. This term represents the business name and purpose of Nymph Play House. This kids' play house uses a colorful butterfly logo with a dollhouse at the center. The rainbow-like color scheme will immediately attract the attention of potential customers, particularly young children.
9. Nabi Software Company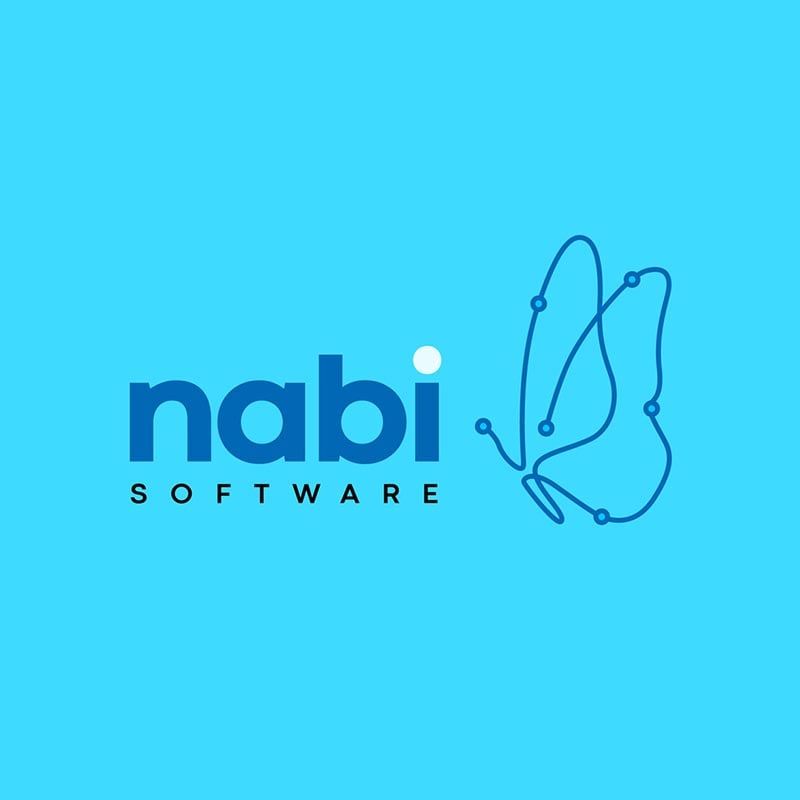 According to Collins Korean Dictionary, Nabi means butterfly. This software company logo uses an abstract image of a butterfly with clean dotted lines and a flat design, representing the efficiency and accuracy of the company's software products. With the sans serif font for the company name, the logo design creates a sense of technical knowledge and innovation.
When designing a butterfly logo for a software company, it's best to balance technology and aesthetics. The wings could be decorated with geometric patterns or other digital elements, including lines or dots, to suggest the advanced technological solutions provided by the software company. The overall design should capture the company's mission to provide customers with innovative and modern software solutions.
10. Psyche Cosmetics
Psyche is often portrayed as having butterfly wings. Known as the goddess of the soul, Psyche is a famous character in Greek mythology. As such, the butterfly logo for Psyche Cosmetics exudes beauty and elegance, which is the ultimate goal of a cosmetics brand. The metallic gold logo and texts stand out against a dark green background. When looking for an elegant cosmetics brand logo, this design is an excellent example.
Conclusion
Whether promoting a new business or rebranding an existing one, a butterfly logo can be a powerful tool for communicating your brand's values and identity to your customers. However, you need an expert to design attractive butterfly logos. End your challenging search for logo designers by working with the Penji design team.
Visit Penji's design portfolio and browse over 1 million illustrations from the world's top 2 percent design experts. We're here to help you with your logo design and other marketing and promotional needs. Subscribe now, and if you still need to decide to avail yourself of a monthly plan, you'll get a full refund through our 30-day money-back guarantee.
However, if you want one logo only, Penji can create one for you in one to two days!