Your brand positioning statement sets you apart from similar companies. It's incredibly important, but it's also short and concise. For this reason, people can agonize over the exact wording of their statement and feel immense pressure to get it right. In this article, we'll lay out some brand positioning statement examples so you can figure out how to construct (or reconstruct) your own.
As a graphic design company, we work with brands in every industry, and at every step of the branding process. Some don't even have logos or websites yet, so we help create them. Others are socially rebranding, and some are well established in what they do. But at every stage, we've seen people question their branding and messaging. It's not easy to nail down, and it's always adapting.
What is a brand positioning statement (BPS)?
Different marketing experts will give different formulas for brand positioning statements. But let's start with a basic definition. A BPS is the simplest, most concise way to tell people:
what you do (products/services)
who you do it for (target audience)
what sets you apart from competitors (unique value proposition)
It's the most direct, effective way you can tell someone about your business.
Qlutch recommends the statement be 25-35 words. Similarly, the Storybrand method suggests having a one-liner including: the problem you solve, the solution you offer, and the reward clients get. These are all just different ways to identify your brand position and articulate it.
How do you express your unique value proposition?
Another brand positioning formula is what Bstro calls the Three Word Wonder, which is based on psychological research findings. Humans crave certainty more than anything else, and so your brand positioning needs to be wildly clear. People want to know what you're about and whether it matches what they want or need. Bstro uses the brand Everlane to demonstrate. Their tagline is: Exceptional quality. Ethical factories. Radical Transparency.
Since this is just a tagline, it's ok that it doesn't address what they do or who its for. But it does execute step 3 (above) fantastically, which is: distinguish yourself from your competitors.
Keep in mind, it's important to be honest when laying out what makes your company different. Everlane is in the clothing industry, so these three factors truly do set them apart from the vast majority. People can see through flowery words, so don't waste time with pretense. Instead, lean into your real strengths as a brand and showcase them.
3 Great Brand Positioning Statement Examples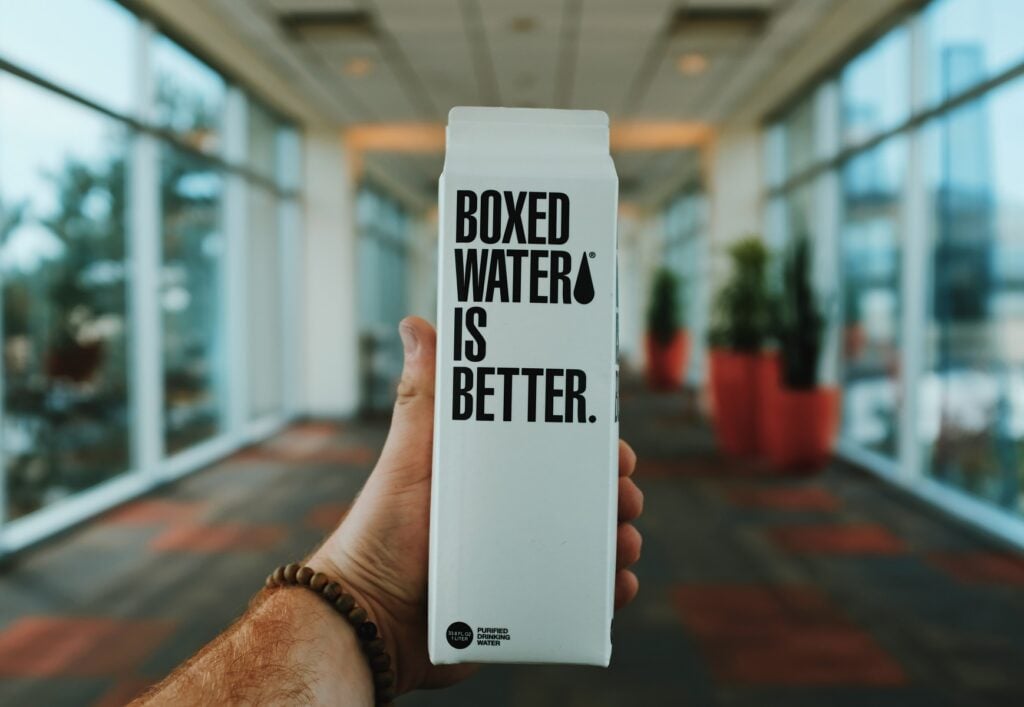 Payhip
"Payhip is an e-commerce platform that enables anyone to sell digital products or memberships directly to their fans and followers. You can embed Payhip directly into your website or you can use our storefront to sell your work. Payhip takes care of everything. We're an all-in-one e-commerce solution for creators."
This payment platform does it right with their positioning strategy. You can see all the important elements of a positioning statement, front and center: They're an e-commerce platform, their target audience is creators selling digital products, and a unique selling point is that you can embed the tool into your website. Boom, simple as that.
Airbnb
"To help create a world where you can belong anywhere and where people can live in a place, instead of just traveling to it."
Airbnb's slogan effortlessly says it all: belong anywhere. It speaks directly to their core demographic and what they want: to travel to meaningful destinations and feel at home. Much of their messaging is more abstract, but it works because it highlights the deeper value of a company operating in the hospitality industry. This is what sets them apart from other travel brands that focus more on external factors.
Target
"To help all families discover the joy of everyday life. That's our purpose. The promise of surprises, fun, ease and inspiration at every turn, no matter when, where or how you shop.
This is a good brand position statement example because it's accurate. Families really do love going to Target on random days, so much so that it's become a running joke online. There's nothing pretentious about Target, and they lean into the fact that little, everyday conveniences bring people joy. It's that practical charm that has garnered Target millions of fans.
3 Awful Brand Positioning Statement Examples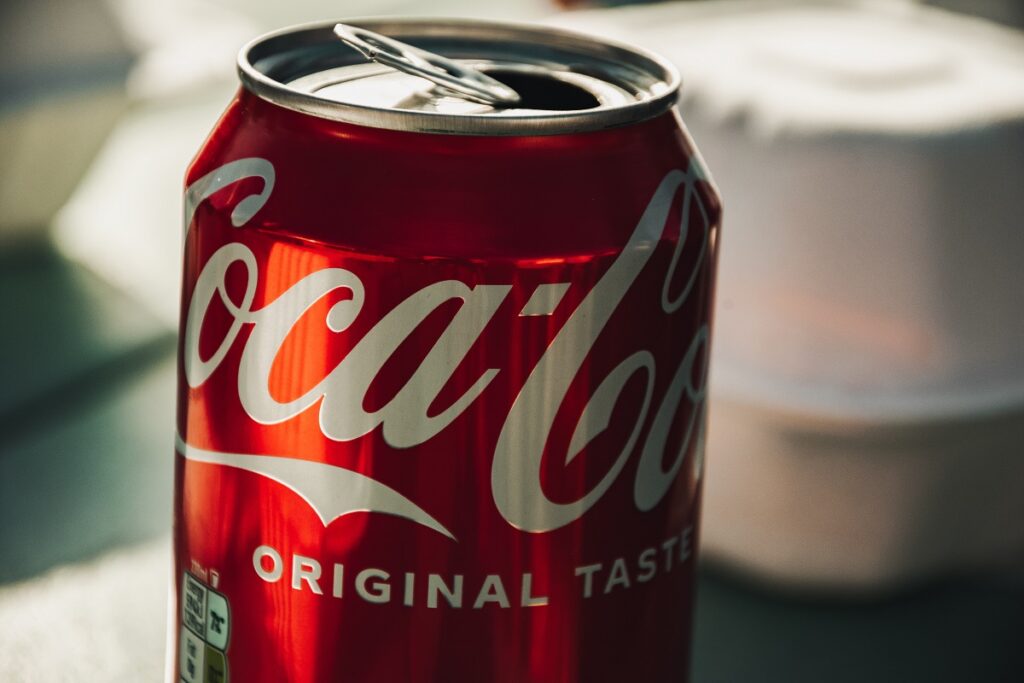 There's a strange truth we have to address right off the bat: Some of the largest, most financially successful companies in the world have the worst brand positioning statements. Why? In a word, money. They don't really need a great BPS because people don't really care. Tons of people are going to buy products from Pepsi, Amazon, and Microsoft just because they're popular. These companies don't need great brands because they have tons of cash, huge teams, the best technology, and an endless ad budget. And no matter what corporate executives tell the public, the truth is that branding and values aren't always important to them. With that said, let's look at some bad brand positioning statement examples so you know what not to do.
Pepsi
"Create more smiles with every sip and every bite. For our consumers. By creating joyful moments through our delicious and nourishing products and unique brand experiences."
This BPS uses a lot of words but manages to say nothing. Creating more smiles has nothing to do with what Pepsi actually manufactures, and "for our consumers" doesn't exactly identify their core customer. Language like "unique brand experiences" is vague at best, misleading at worst.
Apple
"To bring the best user experience to its customers through its innovative hardware, software, and services. We believe that we are on the face of the earth to make great products and that's not changing."
Again, here we see generic terms like "the best." There is no mention of who the products are for. "Making great products" also doesn't distinguish them from competitors in any way. If you didn't already know they were a computer company, Apple's positioning statement wouldn't give a clue.
Walmart
"We aim to build a better world — helping people live better and renew the planet while building thriving, resilient communities… working to create opportunity, build a more sustainable future, advance diversity, equity and inclusion and bring communities closer together."
If you didn't know this was Walmart's purpose statement, you'd probably assume this was from a nonprofit organization. Walmart sells products, but it seems like they think they're… saving the world. Again, there's no mention of what they offer, who it's for, and what makes them unique from competitors.
Long story short, here's what to do instead.
How to Write a Positioning Statement that's Flawless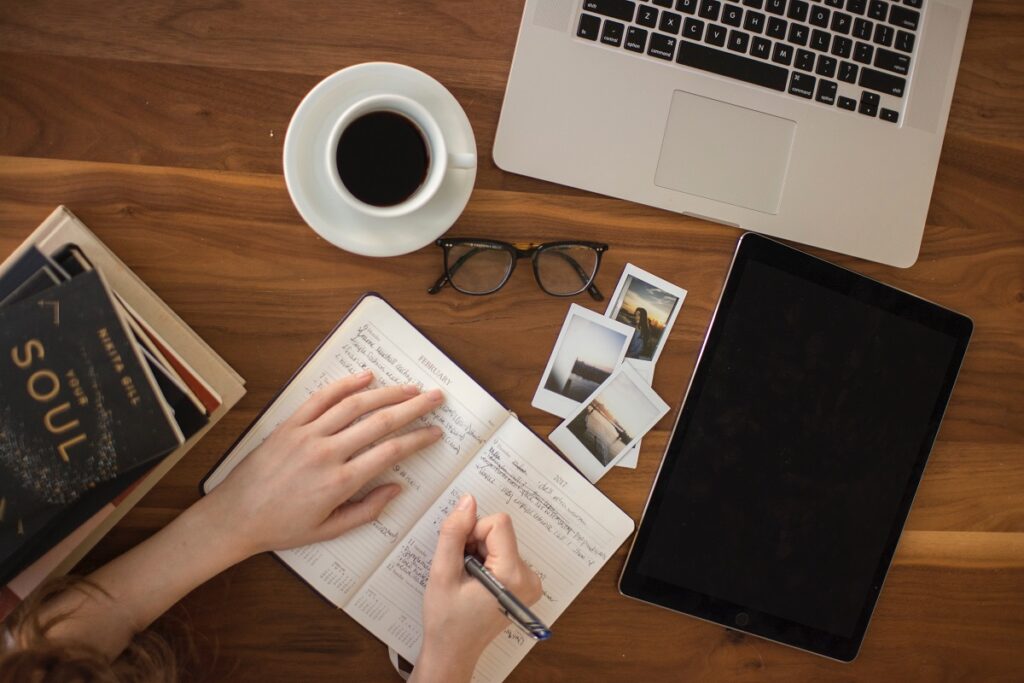 Be honest

Be specific (careful with words like "better" and "best")

Flaunt your strengths

Avoid overly-flowery language and jargon (eg. "innovation")

Don't copy anyone (We don't need another Apple or Microsoft – We need YOUR company!)
And lastly, make a promise. Every great brand positioning statement example includes a promise to the consumer. What can they be sure they'll get from working with you or buying from you?
Need help with design and branding?
Penji has you covered. We design graphics that distinguish brands and put them on the map in their industry. Whatever you need, we can design it – business cards, product packaging, logos, ads, and more.
Try it out for a month, risk free! You've got nothing to lose and a ton of custom graphics to gain.